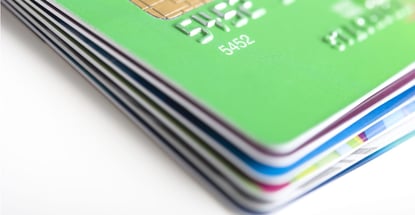 Some decent credit cards for very bad credit exist, but truthfully, a few of them are stinkers. We've chosen the top cards that cater to consumers who've endured significant credit problems.
We also identified a few prepaid debit cards for your consideration. They are compelling alternatives to credit cards for people with abysmal credit since they don't require a credit score, a security deposit, or a bank account. True, prepaid cards often come with many fees, but they are significantly less costly than deeply subprime unsecured credit cards. 
The bulk of the article deals with ways to improve your credit. You're wrong if you think your credit score is beyond rescue. Your previous mistakes lose their sting over time, and creditworthy behavior gets rewarded, whatever your history. 
Chin up, chest out — better days will come simply by paying your bills on time and following our other tips for building credit. 
5 Secured Cards For Very Bad Credit
Secured cards require you to make a refundable security deposit before being approved for the card. Your credit limit is likely to match the amount of your deposit, but you're not actually spending your deposit. The bank keeps this money in an account from which it can withdraw if you miss a payment. 
The deposit provides security against a risky borrower, which the bank considers you to be when you have very bad credit. 
The following cards earn our top rankings. They offer cash back rewards, charge no annual fees, and provide credit monitoring tools to help you build credit with responsible use, such as consistently paying your credit card bill on time.
Secured cards generally charge lower interest rates and fewer fees than do unsecured cards for very bad credit. If you can afford the upfront deposit, a secured credit card is one of the best ways to build credit. 
You can click here to see a more extensive list of our top-rated secured cards.
5 Unsecured Cards For Very Bad Credit
These unsecured credit cards are as accepting as they are expensive. What do you get for the high APRs and fees?
First and foremost, you get a genuine Visa or Mastercard credit card. That's a victory for folks with terrible credit.
These cards provide fraud protection, reporting to all three credit bureaus, and mobile apps to help monitor your account. You can prequalify for these cards quickly and without harming your credit score.
You can click here to see a more extensive list of our top-rated unsecured cards.
What Is Very Bad Credit?
In the FICO system, a score below 580 places you in the "very poor" credit category. VantageScore puts you in the same category if your score is below 600.
In both systems, these scores are closer to rock bottom (300) than perfection (850).
What do you have to do to earn this unfortunate designation? It usually takes more than one of the following:
You repeatedly fail to pay your bills within 30 days of the due date.
The credit card issuer puts your account into collection.
The issuer cancels your card and charges off your unpaid balance.
A lender repossesses your car or forecloses on your home.
You enter into a debt settlement with one or more creditors.
You file for bankruptcy.
In other words, you faced significant financial challenges that broke your credit. 
Yet, at least 10 credit cards are willing to consider your application. It seems that even awful credit is not always a showstopper. That's important because owning even just one bad credit credit card means:
You can charge purchases without pulling cash out of your wallet. 
Hotels will let you check in with a card for incidental charges.
Rental companies will allow you to drive off with one of their cars. 
You can stretch payments over multiple months.
You can get a cash advance quickly from an ATM or bank branch. 
You have a method for rebuilding credit through responsible behavior. 
You can track your spending and compare it to your budget.
The list proves one shouldn't take credit card ownership for granted. Sure, you can live well without a credit card, and millions of consumers do. But having one can improve your lifestyle, provide emergency funds, and simplify everyday activities such as shopping, staying in hotels, and renting cars.
How Do I Get a Credit Card With Very Bad Credit?
When your credit is terrible, prequalification is the safest route to credit card ownership. Most credit cards offer this feature. 
Visit the card's prequalification page and enter the requested information about your identity, income, and housing costs. You'll receive an immediate decision that won't hurt your credit score — issuers don't perform a hard credit check when prequalifying customers.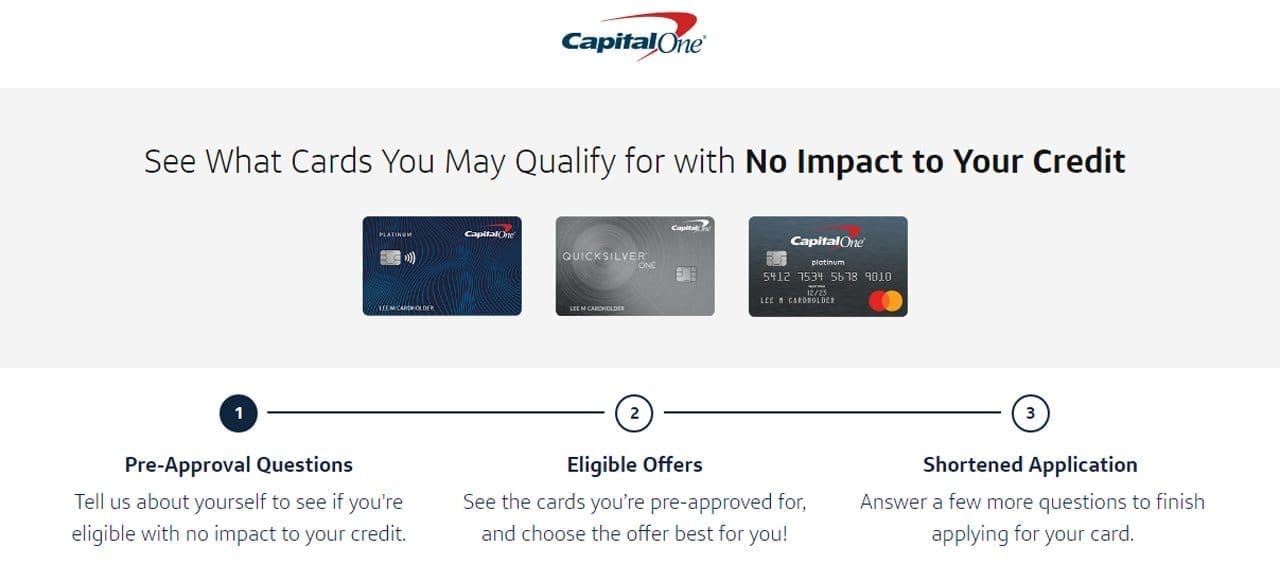 If you successfully prequalify, you can complete the card's regular application form and submit it. Most credit cards do a hard credit pull at this time. Once again, you should receive an instant decision, but bear in mind that prequalification does not guarantee final approval. 
Approved applicants receive additional information, including the card's purchase APR and credit line. E-sign and submit the credit agreement form if you agree to the terms. 
Most unsecured cards for very poor credit require setup and annual fees. The credit card issuer will not send you the new card until you pay the setup fee (typically less than $100). 
If the card is secured, the initial deposit replaces the setup fee. The issuer won't mail the card until it receives the refundable deposit. 
You do not have to pay the annual fee for a bad credit credit card in advance. Instead, the issuer charges the card and reduces your available credit limit until you pay the fee.
It usually takes up to 10 days to receive your new credit card, although you may be able to purchase expedited shipping. Contact the issuer online or by phone to confirm receipt when the card arrives. You can then unpeel the label, sign the back of the card, and go shopping. 
What Can I Expect From an Unsecured Credit Card For Very Bad Credit?
It's best to keep your expectations modest when applying for unsecured subprime credit cards. These are a very basic type of card — high costs, limited credit, and few perks.
APRs
The maximum credit card APR is 36%. You'll find some cards that charge that rate, but most offer something less painful. Consider anything below 29.9% as a victory. 
A card may have different APRs for purchases and cash advances. In addition, it may impose a penalty APR if you don't make the minimum payment by the billing due date. None of the credit cards in this category offer introductory 0% APR promotions.

Be wary of subprime credit cards with very low APRs. Typically, these cards do not have grace periods for purchases. A grace period is an interest-free interval that extends from the end of a billing cycle to that cycle's payment due date. 
If you enter that billing cycle without an unpaid balance, you won't accrue interest if you pay your entire balance before the grace period ends. Cards without grace periods charge interest from the transaction date forward until you pay the bill.
Fees
Unsecured cards for very poor credit just love to lard on the fees. We've already mentioned the setup and annual charges. The worst fee is monthly maintenance (typically $6.25), which cards usually waive for the first year. 
We're not sure how issuers justify this fee. You can avoid it by building credit during the first year of card ownership and then closing the account before the first anniversary. You can then, hopefully, qualify for a card for fair credit.
Another fee you sometimes encounter charges you a percentage of any credit line increase you receive. For example, one credit card charges a 20% credit limit increase fee, meaning you'll have to fork over $40 if your credit line goes up by $200. You'll only see this fee on unsecured cards for terrible credit. 
Other fees include late or returned payments, over-limit spending, foreign transactions, cash advances, extra cards, premium designs, and printed statements.
Credit Limits
Expect tight credit limits, at least initially, on subprime credit cards. Surge® Platinum Mastercard® and Reflex® Platinum Mastercard® offer starting credit lines of up to $1,000 that you can double by making your first six monthly payments on time.
But these cards may impose a lower initial limit if your credit is really poor.
Other unsecured cards may set the initial credit limit at $300. Usually, secured cards are a bit more liberal, allowing you to set your credit limit by submitting a matching security deposit. Some secured cards offer maximum limits in the $2,000 to $5,000 range. 
Some secured cards may refund your deposit after you've made timely payments for a set period. In effect, this converts your card to unsecured.
Secured cards usually reward creditworthy behavior by raising your credit limit without requiring you to make an additional deposit. Unsecured cards also reward timely payments by raising credit limits. They may do so unprompted or in response to your request. 
Rewards
Many credit cards offer cash back, points, or miles when you use the card for purchases. But rewards are rare in the subprime world. 
Some cards for bad credit that offer rewards include: 
Surge® Platinum Secured Mastercard®
Revvi Card (the only unsecured reward card in this lineup)
You won't find signup bonus rewards from cards in this category. Referral bonuses are also rare. 
Benefits
"Basic" describes the benefits of this group of cards. They usually include:
$0 Fraud protection
Payment reporting to all three credit bureaus
Access to free credit scores, although typically not FICO scores
An accompanying mobile app
You'll need to boost your credit score significantly to qualify for credit cards that offer better rewards. Cards for good credit may offer valuable travel benefits, purchase protection, price protection, and other perks. 
Cash Advances
Many consumers take credit card cash advances for granted. But cards in this category may make you wait a few months before allowing you to request cash advances. 
Moreover, many cards, even cards for excellent credit, enforce strict limits on the amount of your credit line that's available for cash advances. 

The APRs on cash advances are usually higher than those for purchases. Interest kicks in from the transaction date — cash advances have no grace periods.
There is always a fee for cash advance transactions, usually 3% to 5% of the loan.
Balance Transfers
Balance transfers are a way to consolidate credit card balances onto a single card. They can make sense when the consolidating card has a lower APR. Cards for good credit offer balance transfers, and many cards give new cardmembers a 0% intro APR on transfers.
Cards for very bad credit seldom offer balance transfers, and we can identify only one, the Discover it® Secured Credit Card, that comes with an introductory APR promotion.
The rarity of this feature makes sense when you consider how tight the credit limits are for this class of cards. Balance transfer transactions charge a 2% to 5% fee.
Credit Reporting
Virtually all credit cards report payment activity to at least one major credit bureau. Cards for very poor credit usually send the data to all three bureaus. 
Triple reporting gets the word out widely, but it only helps if the word is good — that you are paying your bills on time and keeping your debt under control.
Positive reporting builds credit slowly. It can take a year for your creditworthy behavior to yield fruit. But your score can quickly plummet dozens or hundreds of points when you commit a credit transgression. 
You can increase your credit reporting through Experian Boost and similar programs. They report payments for rent, utilities, and other everyday expenses, providing wider recognition of your credit habits — good or bad.
When you increase your credit reporting, your score could shoot up dozens of points.
Can I Get a Credit Card With a 450 Score?
Admittedly, 450 is not a great credit score. But it shouldn't prevent you from finding a few receptive credit cards. One, in particular, the OpenSky® Secured Visa® Credit Card, does not check credit, making it the perfect candidate for even the worst scores. 
In addition, many subprime cards allow you to prequalify without harming your credit score. The four reviewed unsecured credit cards offer on-demand or prescreened prequalification. 
Prequalification saves you from applying for a credit card you don't qualify for, thereby avoiding an unnecessary hard credit pull that would hurt your score.
Can I Get a $1,000 Credit Limit With Very Bad Credit?
Two strategies let you obtain a $1,000 credit limit even if your score scrapes the bottom:
Deposit $1,000 with a secured credit card. In addition, two of the reviewed unsecured cards offer credit lines this high. But even if your initial credit limit is $500, these cards will double your credit limit in six months if you pay your bills on time.
Be patient. Timely payments will slowly lift your credit score, making you more eligible for a higher credit limit, either from your current card or another. 
Cards for consumers with fair credit offer credit limits well above $1,000. In practical terms, you can obtain these cards by raising your FICO score to 580 or higher. How can you improve your credit? That's our next topic.
How Can I Improve My Credit?
Your financial ambition may entail rebuilding credit and improving your lifestyle. Here are several ways to put that ambition to work:
Payment History
The FICO scoring system bases 35% of your credit score on your payment history. The scoring system reckons that your past behavior is the best predictor of how you will handle credit now and in the future. It's up to you to prove it wrong, which you can do by paying your bills on time, every time, without fail.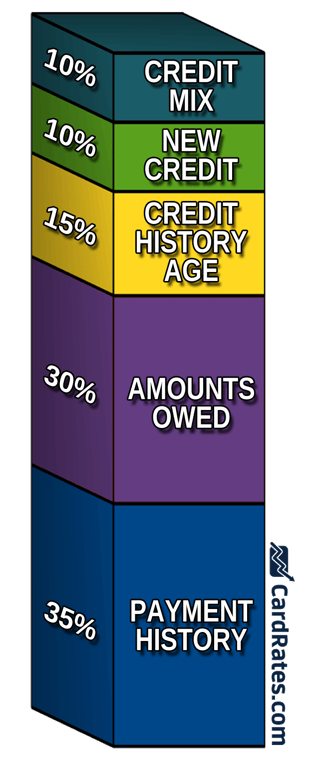 Even if you can afford only the minimum credit card payment this month, paying it on time will increase your positive momentum. You should see your score improve within six to 12 months once you adopt this critical habit. 
Amounts Owed
Another 30% of your FICO score derives from your credit card balances. The scoring algorithm computes your credit utilization ratio (CUR), which is equal to the total credit you are using divided by the total credit available to you.
CURs above 30% hurt your credit score, so you should reduce your balances below this threshold to make progress.
Debt consolidation can help. For example, you could use the proceeds from a personal bad credit loan to pay off your credit cards. 
Installment loans don't figure into your CUR, so this strategy should immediately improve your credit. 
Of course, a very poor credit score makes it a bigger challenge to get a personal loan, but several online loan networks cater to subprime borrowers. 
Balance transfers can also consolidate credit card debt, but they suffer from two shortcomings:
They are unrealistic when you have horrible credit because the credit cards available to you may not support balance transfers. Even if they do, your credit limit may be too low to accomplish your goal.
They only redistribute your balances, so they have no initial impact on your CUR. But they do allow you to focus your attention on a single card balance, which may help you reduce it. 
Combining timely payments with lower card balances is a powerful way to increase your credit score.
Credit History Age
FICO likes to see you keep old credit accounts open in the belief that it shows your ability to manage credit successfully. This factor accounts for 15% of your FICO score. 
I'm not sure I agree with FICO's logic, but you would do well to keep old credit cards open instead of canceling them. Try to use them at least once per year — FICO may not give you credit for dormant cards.
New Credit
Creditors get antsy when you start applying for multiple new credit cards and loans within a short period. They worry that you may be experiencing financial distress, increasing the risk that you'll default on your current debts. 
FICO measures new credit activity by tracking hard credit inquiries. New credit accounts for 10% of your FICO score.
As discussed earlier, a hard inquiry is a credit check triggered by your application for a new bad credit loan or credit card. Each hard inquiry can shave a few points off your credit score. If you're looking to improve your credit score, you shouldn't apply for new credit more than once every six months or so. 
Credit Mix
The final 10% of your FICO score derives from your mix of credit accounts and loans. You demonstrate your ability to manage many different types of credit by combining credit cards, retail credit accounts, installment loans, finance company debt, and mortgages.
Credit mix makes a relatively modest contribution to your credit score, and it doesn't justify opening new types of accounts that you otherwise don't require. Responsible debt management means you use credit only when there is a real need. 
Credit Repair
Errors in your credit reports can hurt your credit score. Examples of harmful mistakes include debts you don't recognize, hard credit inquiries you didn't authorize, and payments mistakenly reported as late.
Under the Fair Credit Reporting Act (FCRA), you have the right to see your credit reports once per year for free and to dispute any errors you find.
You can get your free Experian, Equifax, and TransUnion credit reports from AnnualCreditReport.com, a federally authorized source.
You can dispute any mistakes you find on your credit reports, and the credit bureaus have 30 days to accept or reject your claim. If a bureau agrees with your challenge, it must remove the item from your credit report and notify any recent report recipients.
If you don't want to undertake credit repair yourself, you can hire a company to do it for you. Credit repair companies offer subscriptions for credit dispute services, typically costing between $50 and $150 per month.
Experian
PO Box 4500
Allen, TX 75013
888-397-3742
Dispute Online
TransUnion
PO Box 2000
Chester, PA 19016-2000
800-916-8800
Dispute Online
Equifax
PO Box 740256
Atlanta, GA 30374-0256
800-685-1111
Dispute Online
While they can't guarantee a higher credit score, legitimate credit repair agencies work hard to remove inaccurate, unfair, and unverifiable derogatory information from their clients' reports.
Credit Builder Loans
Credit unions and other financial institutions offer credit builder loans to consumers who want to establish or rebuild credit. The credit union accounts work this way:
You must be a member of the credit union. Some have specific membership requirements, while others are open to everyone. You can open a savings account for as little as $5.
Apply for a credit builder loan, which you repay in fixed monthly installments. You can usually borrow up to $2,000 or $3,000, but the amount varies by institution.
Upon approval, the credit union places the loan proceeds into an escrow account.
You repay the loan with monthly payments that the credit union reports to all three credit bureaus. 
Once you repay the loan, the credit union returns your money from the escrow account.
A credit builder loan reverses the usual loan sequence: You first repay the loan, and only then do you get the money. You should see your credit score improve by making timely payments that the lender reports to all three bureaus. 
Report Rent and Bills
Credit bureaus allow consumers to add rental and utility payments to their credit histories. Experian Boost helped popularize this option, but others have since followed. 
Through Boost, Experian accesses your bank account and reports payments to utilities, mobile phones, and streaming services. Experian RentBureau reports rental payments, as do ExtraCredit, Rent Reporters, Rental Kharma, and Rock the Score.
Another strategy is to use your credit card to pay your rent, something most landlords do not allow. Programs such as TurboTenant and RentRedi allow you to pay your rent with your card. Timely rent payments help you improve your credit score, and you may earn credit card rewards as well. 
What Are My Alternatives If I Can't Get a Credit Card?
Unfortunately, some consumers have credit so severely damaged that no credit card company will approve them. Even if you fall into this category, you still have alternatives that may land you a credit card or offer you a workaround.
Get a Prepaid Debit Card
Prepaid debit cards are popular among consumers who have bad credit or don't have a bank account. You can use them to shop, pay bills, and transfer money. Our top three recommendations follow:
You can't overdraw a prepaid debit card because you spend only your deposited amount. The cards don't perform credit checks and are available to anyone 18 or older with a Social Security number or equivalent tax ID. Some prepaid debit cards even offer rewards. 
The cards charge you a monthly fee (in the $5 to $10 range), or you can pay as you go (usually $1.95 per transaction). Other fees apply. 
Debit cards don't extend or build credit. You can use them to shop online and in stores. 
Recruit a Cosigner
Several credit card issuers permit you to apply with a cosigner. This option lets you get a credit card based on the cosigner's credit. 
Both you and the cosigner are responsible for payments, and the credit bureaus assign the account activity to both parties. This arrangement means the account appears on the credit reports of both individuals.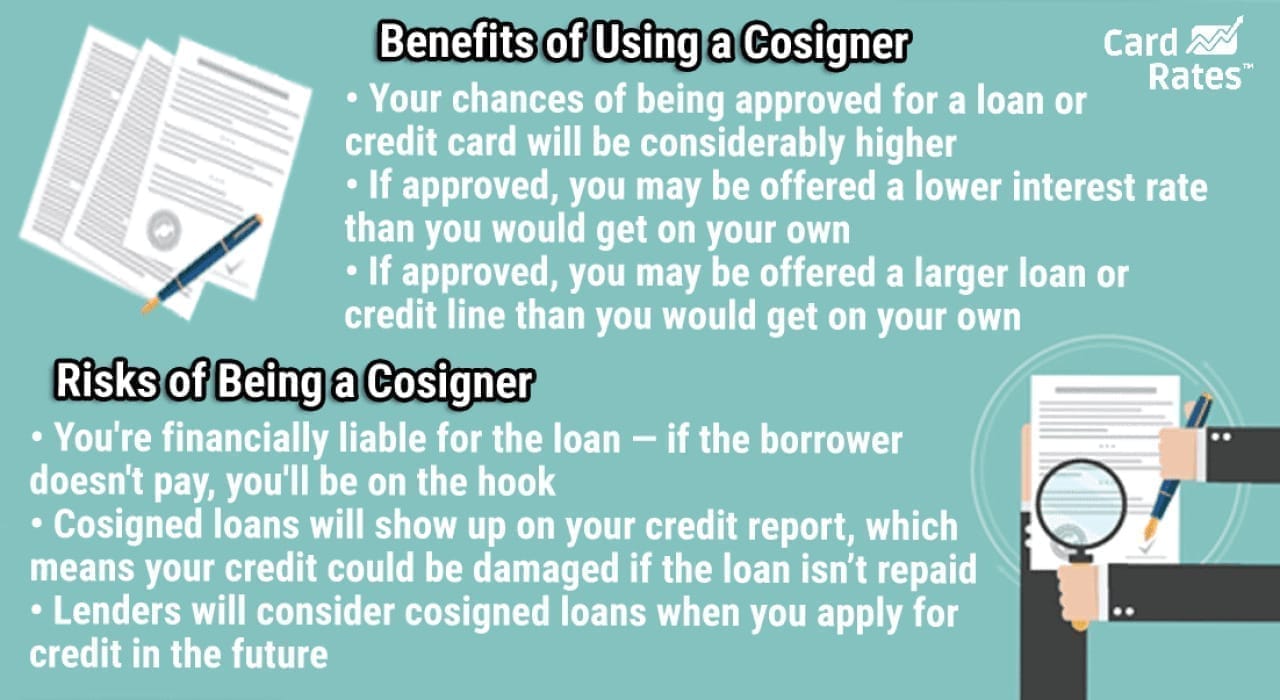 Only the primary account holder receives the credit card, and only that person can use it. The monthly bill lists the account holder's name, not the cosigner's. The cosigner's only task is to ensure timely bill payment.
Using a cosigner to get a credit card creates an opportunity to improve your credit. It also creates a risk that the cosigner's credit will be negatively affected. The outcome depends on at least one party paying the monthly bill on time. 
That's why it's essential to choose a cosigner willing to help you when you can't pay the bill. It also puts your relationship with the cosigner at risk if you don't treat the account responsibly.
Become an Authorized User
You can establish or rebuild your credit by becoming an authorized user of someone else's credit card. As an authorized user, you get your own copy of the credit card that you can use for shopping and bill payments. 
Becoming an authorized user gives you access to a credit card despite your very poor credit. Most credit card companies allow and report authorized users. And the credit bureaus record the card account's activity in the files of the cardowner and all authorized users. 
Nonetheless, authorized users are not legally responsible for paying the credit card bill. Furthermore, authorized users cannot add additional users to the card or request a credit limit increase.
Credit card issuers set the minimum age for authorized users.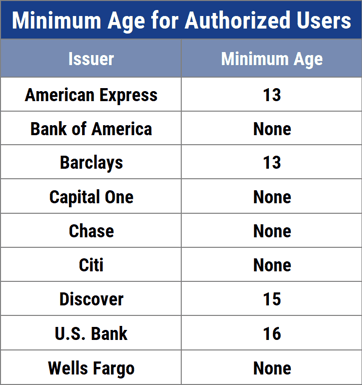 Since the primary cardowner is solely responsible for paying the credit card bill, cardowners should establish ground rules for authorized users — spending limits, payment responsibilities, etc. Some credit cards allow cardowners to specify a maximum spending limit for each authorized user.
Get a Student Credit Card If Eligible
Many student credit cards approve applicants with no credit, poor credit, or limited credit as a strategy to establish brand loyalty through ease of access. You must be 18 and enrolled in an eligible college or trade school at least half of the time. 
Student cash back credit cards are pretty good deals. They often provide rewards and benefits beyond those available to non-students with similar credit histories.
Student cards can get your credit history off to an early start.
What Are the Costs of Very Bad Credit?
Lousy credit has its costs. It makes it harder to borrow, and even if you succeed, you'll face a high interest rate, myriad fees, and possible difficulties getting a job or an apartment.
Limited Access to Credit Cards and Loans
Folks with low credit scores have a higher risk of defaulting on their debts within the next two years. Creditors set limits on the risks they are willing to undertake, making it difficult for subprime consumers to get a loan or a credit card. 
Several credit card issuers do not offer cards to those with poor credit. The remaining issuers offer cards for borrowers with bad credit that come with low credit limits and high costs. 
High Interest Rates
You're unlikely to get a subprime credit card with an APR below 25%. Some charge as much as 36%, and a few do not provide interest-free grace periods on purchases. 
Interest rates on cash advances usually range higher than those for purchases. Moreover, you won't find these cards offering 0% intro APRs. 
Interest rates for personal loans also top out at 36%, but payday, pawnshop, and title loans — all geared toward subprime borrowers — have triple-digit APRs.
High Fees
Credit cards for bad credit charge most of the same fees that better cards charge. But three fees are strictly confined to unsecured subprime credit cards and deserve special mention:
Signup fees: You may have to pay up to $100 before receiving final approval for a subprime credit card. Issuers collect this one-time fee to reduce their exposure to default costs. 
Monthly maintenance charges: This is another nuisance fee whose only purpose is to generate revenue for card issuers. The cards usually waive the charge (typically $6.25/month) for the first year.
Credit limit increase fees: You may be able to increase your credit limit through timely payments. Some of these credit cards will tax the new limit, collecting up to 30% of the increase. 
Of course, subprime credit cards charge the usual tariffs, including annual fees, late payment fees, returned payment, cash advance, and balance transfer fees.
Negative Impact on Employers and Landlords
A bad credit history can harm your ability to land a job or rent an apartment. Employers and landlords are high-volume purchasers of credit reports that help shape their opinions of prospective employees and tenants. 
Utilities also use credit reports when deciding whether to charge a deposit and, if so, how much to charge.
Can I Get a Business Credit Card With Very Poor Credit?
The short answer is that it's unlikely. Virtually all business credit cards require at least fair credit. One exception is a secured business card, such as the Business Advantage Unlimited Cash Rewards Mastercard® Secured credit card from Bank of America.
This card offers purchase rewards and business benefits. Normally, business owners must apply under their own names for business cards, especially cards for less-than-good credit.
You Can Likely Get a Credit Card Despite Having Very Poor Credit
Our review of credit cards for very bad credit leaves no doubt that there's a credit card for just about everybody. You can choose between secured and unsecured cards that look beyond credit scores when deciding which cards to get.
You also have some good alternatives, including enlisting a cosigner, becoming an authorized user, and getting a reloadable debit card. Whichever route you choose, make sure you read any legal agreements carefully before signing, as some cards have unattractive features buried in the fine print.
Advertiser Disclosure
CardRates.com is a free online resource that offers valuable content and comparison services to users. To keep this resource 100% free, we receive compensation for referrals for many of the offers listed on the site. Along with key review factors, this compensation may impact how and where products appear across CardRates.com (including, for example, the order in which they appear). CardRates.com does not include the entire universe of available offers. Editorial opinions expressed on the site are strictly our own and are not provided, endorsed, or approved by advertisers.