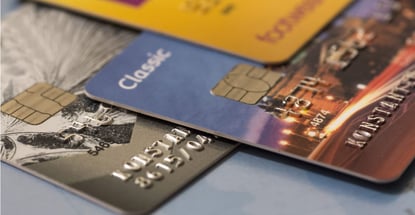 I have a concept about folks interested in credit cards for bad credit with no annual fee. You've been through some rough times, and you know the value of a buck. Plus, you're willing to do what it takes to build credit.
The credit cards reviewed below welcome applicants with poor, limited, no, or fair credit. They help you rehabilitate your credit by reporting your payments to one or more major credit bureaus. 
Most importantly, they do all that without imposing an annual fee, an unusual benefit for this type of credit card. 
5 Best Cards For Bad Credit With No Annual Fee
These five cards are a mix of secured and unsecured accounts from big and small banks. If you use them responsibly by paying your bills on time and keeping your balances low, they can be your ticket to rebuilding credit and a better lifestyle. 
No annual or hidden fees, and you can earn unlimited 1.5% cash back on every purchase, every day. See if you're approved in seconds
Put down a refundable $200 security deposit to get a $200 initial credit line
Building your credit? Using a card like this responsibly could help
Enjoy peace of mind with $0 Fraud Liability so that you won't be responsible for unauthorized charges
You could earn back your security deposit as a statement credit when you use your card responsibly, like making payments on time
Be automatically considered for a higher credit line in as little as 6 months with no additional deposit needed
The Capital One Quicksilver Secured Cash Rewards Credit Card hits all the right notes. It is easy to get, has no hidden fees, and rewards you for on-time payments. Add on unlimited cash back (including cash as a statement credit), a low minimum security deposit, and access to virtual card numbers, and you've got one of the best cash back secured credit cards that deserve a place in your wallet.
No annual or hidden fees. See if you're approved in seconds
Building your credit? Using the Capital One Platinum Secured card responsibly could help
Put down a refundable security deposit starting at $49 to get a $200 initial credit line
You could earn back your security deposit as a statement credit when you use your card responsibly, like making payments on time
Be automatically considered for a higher credit line in as little as 6 months with no additional deposit needed
Enjoy peace of mind with $0 Fraud Liability so that you won't be responsible for unauthorized charges
You've got to love the security deposit deal from the Capital One Platinum Secured Credit Card. The potential to put down $49 to get a $200 credit line is a phenomenal benefit, especially when money is tight. And the cost savings don't end with the $0 annual fee — it also waives charges for foreign transactions, card replacements, and authorized users. 
at Discover Card'ssecure website
No credit score required to apply.
No Annual Fee, earn cash back, and build your credit history
Your secured credit card requires a refundable security deposit, and your credit line will equal your deposit amount, starting at $200. Bank information must be provided when submitting your deposit.
Automatic reviews starting at 7 months to see if we can transition you to an unsecured line of credit and return your deposit.
Earn 2% cash back at Gas Stations and Restaurants on up to $1,000 in combined purchases each quarter. Plus, earn unlimited 1% cash back on all other purchases – automatically.
Discover could help you reduce exposure of your personal information online by helping you remove it from select people-search sites that could sell your data. It's free, activate with the mobile app.
| | | | | |
| --- | --- | --- | --- | --- |
| | 10.99% Intro APR for 6 months | | | |
The Discover it® Secured Credit Card is a great tool for building credit. It pays cash back rewards on all purchases and will automatically match all the cash back you've earned at the end of your first year after account opening. It also happens to be one of the only cards for poor credit with a balance transfer promotion.
4. Merrick Bank Double Your Line® Mastercard®
This card is currently not available.
The Merrick Bank Double Your Line® Mastercard® offers relatively high credit limits for this type of card. The pre-approval process is quick, and mobile access is free. The card doesn't charge a penalty APR for late payments and offers fraud protection if your card is lost or stolen. Note that this card may charge an annual fee if your credit is really bad.
5. Indigo® Mastercard® for Less than Perfect Credit
This card is currently not available.
The Indigo® Mastercard® for Less than Perfect Credit comes in three varieties, one of which charges no annual fee. You can prequalify on the issuer's website by clicking the Apply Now button above to see which card you may qualify for, based on your credit history.
What Is a Credit Card For Bad Credit?
Bad credit can happen to anyone. From the credit card company viewpoint, bad credit equates to default risk — the likelihood that cardmembers will not pay their bills. Card issuers create subprime credit cards defensively to protect themselves from defaults by ratcheting up the costs.
That's why subprime cards with no annual fees are extraordinary, as they buck the trend toward high expenses. 
Credit card companies depend on credit scores to decide which applicants to approve. Encapsulated in that one number is a consumer's credit performance over a period of several years. Issuers rely primarily on the FICO score system to provide reliable estimates of default risk.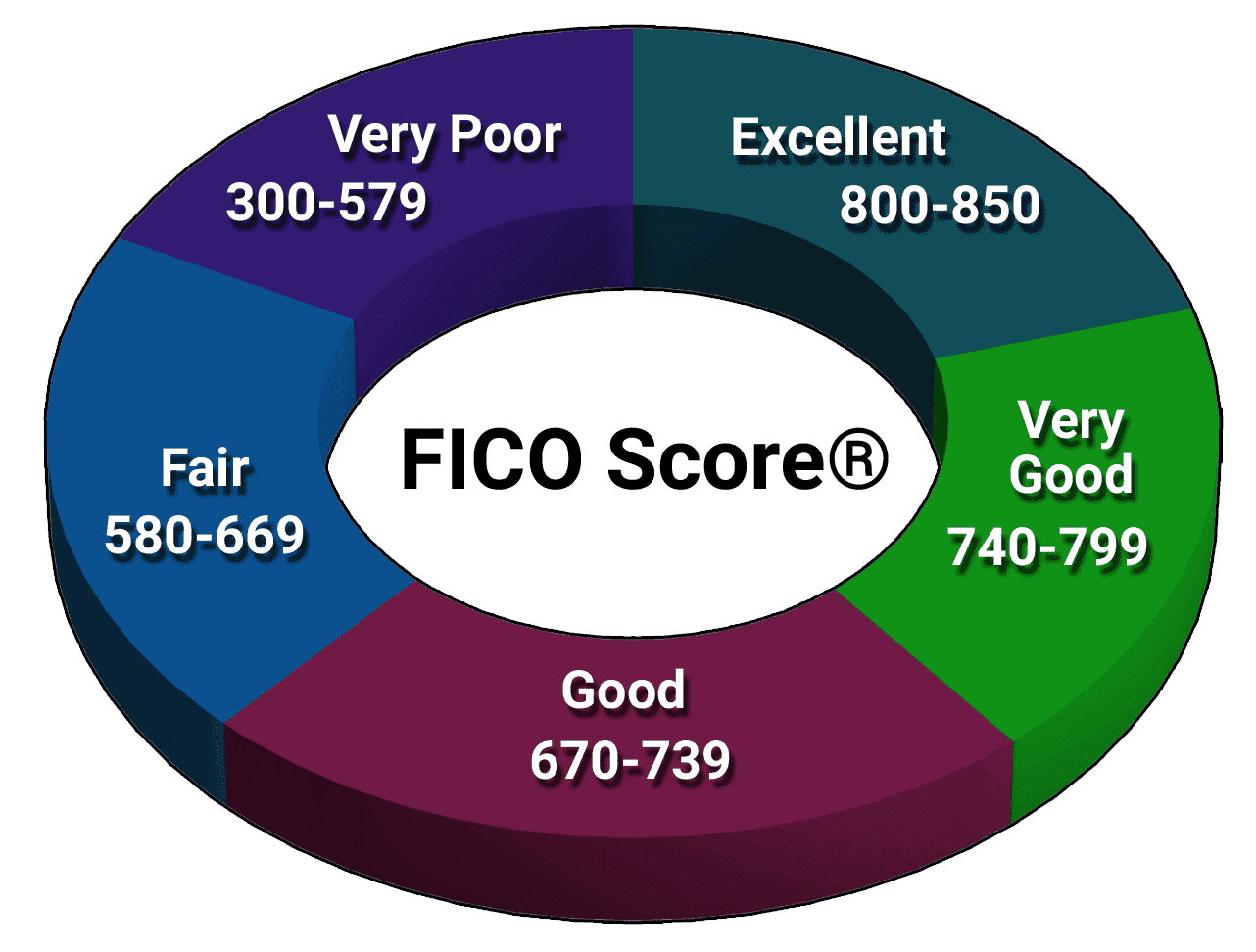 Another popular system is VantageScore. Both systems employ a range of credit scores running from 300 (worst credit) to 850 (perfect credit). 
Card issuers rely on several strategies to reduce the cost of cardmember defaults, including low credit lines, high fees, high interest rates, and few benefits. Remarkably, the cards in this review run counter to these strategies in one or more ways.
Credit Limits
You'll find most credit cards for bad credit keep a tight rein on cardmember credit limits. Credit lines start as low as $200 and seldom rise above $1,000. Over time, good credit management should afford cardmembers higher credit lines and, in the case of secured credit cards, refunded deposits. 
The Merrick Bank Double Your Line® Mastercard® stands out by offering credit limits as high as $1,350 at the start. It guarantees you will double your credit line by making consecutive on-time payments.
The credit limit on secured credit cards usually equals the amount of deposited collateral. However, the Capital One Platinum Secured Credit Card offers qualified applicants a partially secured line of credit, meaning they can deposit less than their available credit limit, a unique offering within the personal credit card industry.
Fees
Issuers serving subprime consumers seek to inoculate themselves against losses stemming from cardmember defaults by collecting high upfront fees. This policy is especially true of unsecured credit cards for bad credit, which routinely lard on all sorts of charges, including:
Annual fees: This fee is due when you first open a card account and then each subsequent anniversary. All the cards in this review are available without an annual fee, although some set the charge based on your credit profile. Usually, cards that charge this fee set it between $35 and $99.

Unsecured cards for poor or fair credit routinely reduce the initial credit limit by the annual fee amount. For example, a card with a $50 yearly fee may decrease your credit limit from $300 to $250 until you pay the charge.

Some cards increase or decrease the annual fee after the first year. While common among subprime credit cards, even the best credit card deals may charge this fee. Indeed, some of the fanciest travel rewards credit cards extract annual fees above $500.
Some secured cards for bad credit may require an annual fee but usually avoid these other charges. However, credit cards of every stripe carry some fees, including the following:
Cash advance fee: Not to be confused with the interest rate on cash advances, this is a fixed fee collected for each transaction. A typical charge is 3% to 5% with a $10 floor. 
Balance transfer fee: For cards that support balance transfers, look for a cost between 3% and 8% per transaction. In some cases, the charge only applies to transfers you post at a promotional APR. Otherwise, the fee is across-the-board.
Late payment fee: You must pay at least the specified minimum amount by the due date following each billing cycle. Typically, that due date is at least 21 days after the billing period ends. Failure to pay by the deadline triggers a late payment fee, typically $28 to $40. 
Penalty APR: Some credit cards double up the punishment for late payment by imposing a penalty APR on all eligible purchases going forward. This interest rate is always several percentage points higher than the regular APR for eligible purchases. A typical value is 29.9%. Penalty APRs don't disappear when you finally make the late payment. Instead, they linger for an indefinite period. 
Returned payment fee: Bouncing the check you wrote to pay your credit card bill is an expensive mistake. The card will likely charge you up to $40. In addition, your bank will probably hit you with an overdraft fee that could exceed the credit card's charge.
Over-limit fee: A credit card may charge you a fee when you attempt to spend beyond your credit limit. The card may reject the attempt, or it may allow a payment that is only a little above your credit limit. If assessed, this fee is comparable to late and returned payments fees.
When comparing credit cards, consider the fees you are most likely to incur. For example, a high late fee is irrelevant if you automatically schedule your monthly payments. The same is true for returned payment fees if your bank account has overdraft protection.
Balance transfers are specialized transactions that relatively few cardmembers undertake. Typically, you would only do balance transfers on a card offering a 0% intro APR promotion for these transfers. Most of the reviewed cards in this article do not support balance transfers.
Cash advances can trigger ATM fees in addition to credit card charges. These ATM fees belong to the machine operators, and in-network ATMs may waive this extra charge.
Interest Rates
Regulations require credit cards to express their interest rates as annual percentage rates (APRs). The typical variable APR for subprime unsecured cards ranges from 25% to 36%. Secured cards usually sport lower APRs in consideration of their diminished riskiness. 
In contrast, the lowest credit card variable APR you're likely to find is about 10%, and the average APR among American cards is about 20%. None of these rates are screaming bargains, and the rates for subprime cards can put a dent in your budget if you allow your balances to accumulate. In particular, some secured-card APRs seem too high, given that the deposited collateral cushions issuers against losses.

The APRs for balance transfer transactions usually match those for qualifying purchases, but cash advances typically cost several additional percentage points. Many subprime credit cards also impose a penalty APR, generally starting at 29.99%, triggered by a late payment. Once invoked, the penalty APR may remain active indefinitely.
A word of warning: Beware of very low APRs on subprime cards, as they may result from the lack of a grace period for eligible purchases. The grace period, when present, must extend at least 21 days beyond the end of the billing cycle. 
If you enter the billing cycle without an outstanding balance, then any qualifying purchases you make during the period will not charge you interest if you pay the total amount by the end of the grace period (i.e., the payment due date). 
Cards that omit the grace period charge interest from the date of purchase unless you pay in full for the purchase on that date. You can check the mandatory Schumer Box under the heading "How to Avoid Paying Interest on Purchases" for a card's grace period policy.
Benefits and Rewards
With a few exceptions, subprime credit cards don't offer cardmembers many perks. The list of missing goodies is lamentable:
No signup bonus.
No 0% intro APR promotion.
No rewards (cash back, points, or miles) for eligible net purchases.
No support for balance transfer transactions.
The card may block cash advances for the first few months.
Few benefits besides liability protection. You may be able to choose the card's design at no extra cost.
These omissions save issuers substantial money, some of which defray the cost of defaults.
The unsecured cards from Credit One Bank, including the Credit One Bank® Platinum Visa® for Rebuilding Credit, are also highly regarded.
You'll have many more choices if you're willing to pay an annual fee. Credit cards for bad credit exist that offer rewards on various merchant types, from gas stations to U.S. supermarkets. 
You can also apply for a business credit card despite a low credit score and get a business loan in the form of a cash advance. It won't be the cheapest business loan, but it may be the fastest.
Don't neglect offerings from credit unions. Some of the big credit unions, like Navy Federal, offer excellent cards for folks with fair credit. These cards usually waive many fees, such as a foreign transaction fee.
Once you've rebuilt your credit, you can move on to better cards with richer rewards. For example, Chase Ultimate Rewards® is a leading program for earning and redeeming points on select Chase credit cards. Some of the industry's hottest credit cards offer Chase Ultimate Rewards. Other card programs offer various rewards, such as the Hilton Honors bonus point program. 
How Do I Get a Credit Card For Bad Credit With No Annual Fee?
Credit card companies go out of their way to make it easy for you to get one of their cards. You simply have to answer a few questions online to initiate the process. 
Most cards allow you to prequalify first, a step that does not harm your credit score. The process requires you to provide a few data items, including some details about your income and expenses. 
Prequalifying for a credit card does not guarantee final approval, only its feasibility. Issuers don't pull your credit at this stage, which is why it won't harm your credit score.
If you successfully prequalify and decide to apply for the card, the issuer will perform a hard inquiry, or hard pull, of your credit report. You must authorize a hard inquiry when applying for a credit account or loan. Hard inquiries can cause your score to decline by five to eight points for up to a year and remain on your reports for two years.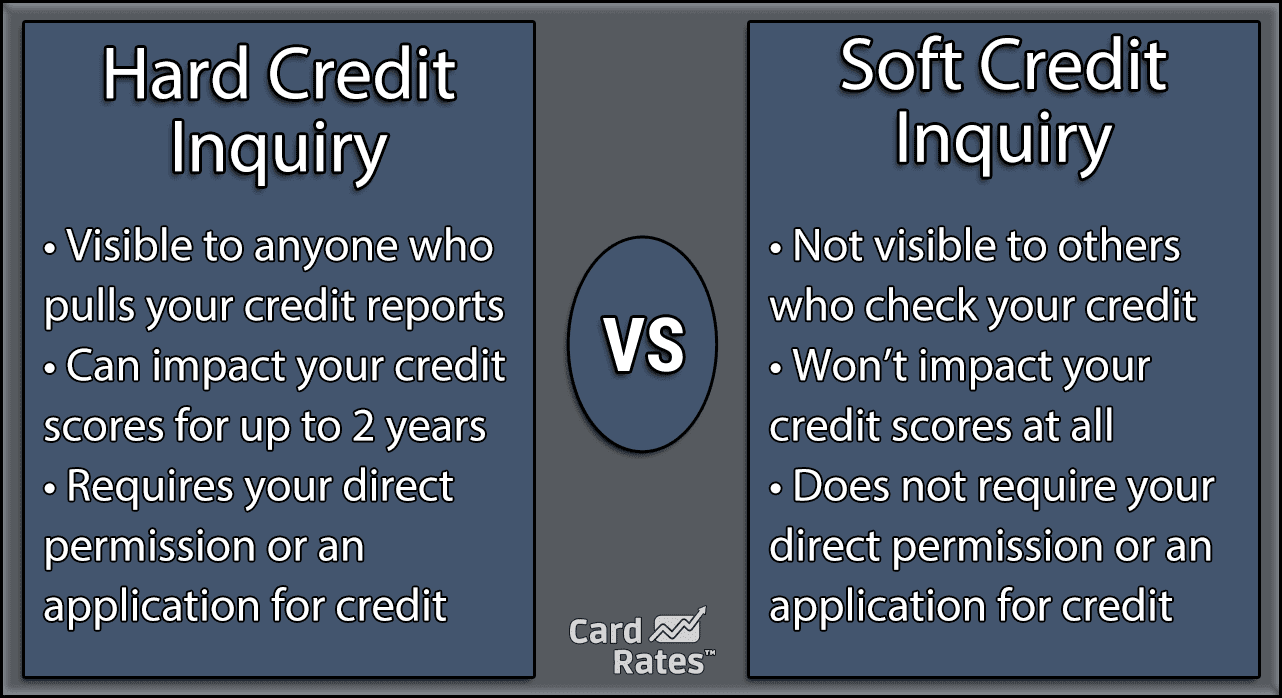 You can skip the prequalification step and apply for the card directly if you prefer. It usually takes only a few minutes to receive a decision, but longer if the issuer requires additional information and documentation. 
Upon approval, the issuer will have you e-sign a cardmember agreement spelling out all the card's terms and conditions, including the interest rate and credit limit. You should read the contract before signing to avoid unwanted surprises. 
After you e-sign, you may have to remit a setup fee or a security deposit before the issuer sends you the card. Sign the back of the card when you receive it and acknowledge receipt at the indicated website or over the phone. Shipping usually takes up to 10 days, although some cards offer expedited delivery. 
What Causes Bad Credit?
The most significant cause of bad credit is the failure to pay bills. When you sign a credit card agreement, you pledge to pay at least the minimum required for each billing cycle by the payment due date. Payment history accounts for 35% of your FICO credit score.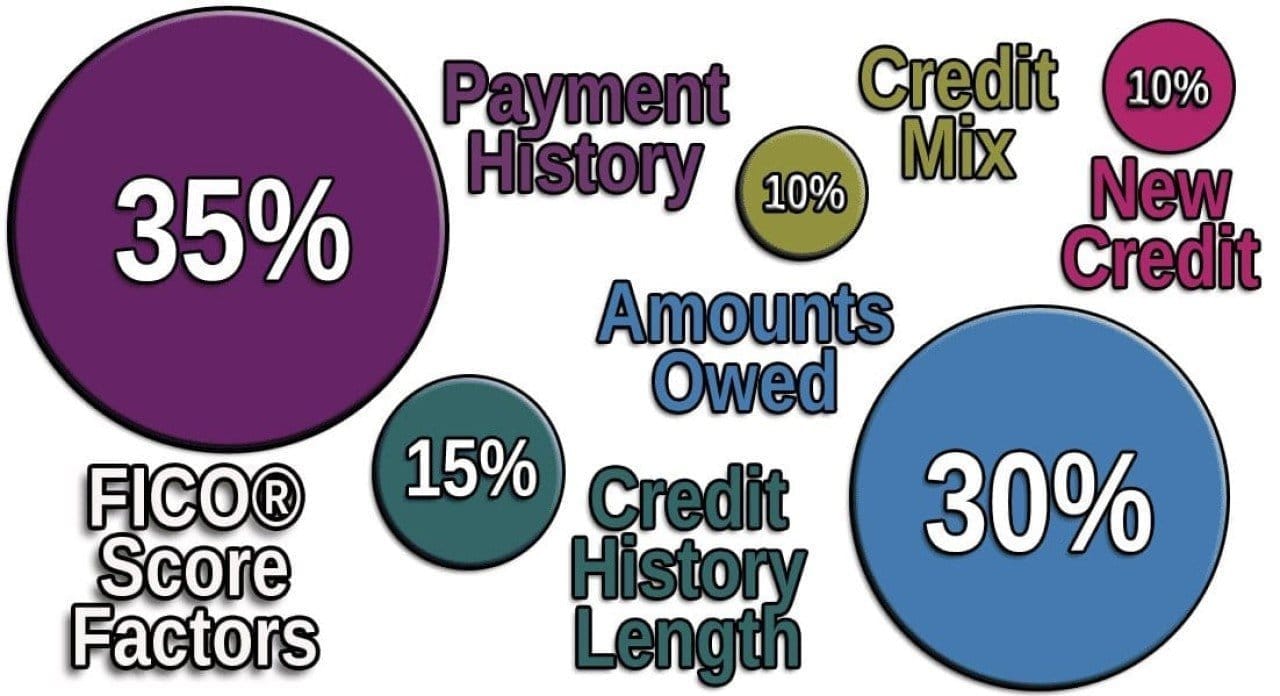 Things start to go wobbly when you miss the payment due date:
One day after the due date, the card will charge you a late fee. Typically, the first occurrence will cost you $28, and subsequent incidents may approach $40 each. 
If the card permits, the issuer will impose a penalty APR, raising your purchase APR by several percentage points and remaining in place indefinitely.
If your card is secured, the issuer will tap your deposit for the minimum payment and reduce your credit limit accordingly.
Thirty days after the due date, the issuer will report your delinquency to one or more major credit bureaus. This report will cause your credit score to drop by dozens of points and stain your credit report for up to seven years.
If you continue not to pay the bill, the card issuer may cancel your card and refer you to a collection agency.
The collection agency will pursue payment to the extent allowed by the Fair Debt Collection Practices Act. Typically, the agency will report the collection to the major credit bureaus, further damaging your credit score.
You may receive an offer to settle the debt on advantageous terms. For example, the issuer may forgive part of the debt. Although it may be in your best interest, you do not have to agree to a settlement.
After 180 days past due, the issuer may charge off your account and eat the loss. However, if your unpaid balance is substantial (for example, greater than $1,000), the issuer may sue you in court for payment and damages. Your state's statute of limitations controls how long the issuer can wait before filing a suit.
If you lose in court, the judge may allow the issuer to garnish your wages.
You can prevent garnishment by filing for bankruptcy protection. If the court grants your request, your credit score will suffer its ultimate damage, and the scar will remain on your credit report for up to 10 years.
Undoubtedly, missing a payment need not lead to financial disaster. Here's what you can do to make things right:
Pay the amount due as quickly as you can. If it was your first missed payment, ask the issuer (via a goodwill letter) to remove it from your credit report. 
Consolidate your debts to lower your monthly payment amounts and use the consolidation loan or balance transfers to repay your credit card balances.
Contact the issuer, explain the problem, and, if necessary, ask for relief. The issuer may offer you a lower variable APR or smaller minimum payments but could also freeze or cancel your card. You can also ask about forbearance options, such as temporarily postponing payments without harming your credit score.
If the debt goes into collection, offer a pay-for-delete arrangement asking the agency to remove the items from your credit report in return for full payment.
Consider contacting a reputable, non-profit credit counseling agency. These organizations can help you develop a debt management plan and provide you with information about debt relief options.
Consider hiring a debt settlement company to negotiate debt forgiveness with your creditors if your debt is substantial. This process can cut the amount you owe, but it will further damage your credit.
Another cause of bad credit is a high credit utilization ratio (CUR), which equals your outstanding credit card balances divided by your available credit. CUR accounts for 30% of your FICO score, and a value above 30% hurts your credit.
CUR applies only to unsecured revolving debt, such as credit cards. It does not apply to a home equity line of credit because it is secured. If you have trouble reducing your card balances, consider a consolidation loan to shift the debt away from your credit cards.
To a minor extent, you can also hurt your credit score by applying for multiple credit cards within a short period and by canceling old credit accounts. The impact of these items is not that important in the FICO scoring system, accounting for only 10% and 15% of your score, respectively.
One other thing to consider is the accuracy of your credit reports. Mistakes on your Experian, Equifax, or TransUnion credit reports can needlessly lower your score. You can correct misinformation by disputing it with the major credit bureaus. 
The first step to fix your reports is to order free copies. AnnualCreditReport.com is the only federally authorized source of free credit reports. You can attempt to correct your reports by reviewing them closely and submitting disputes directly to the appropriate credit bureau.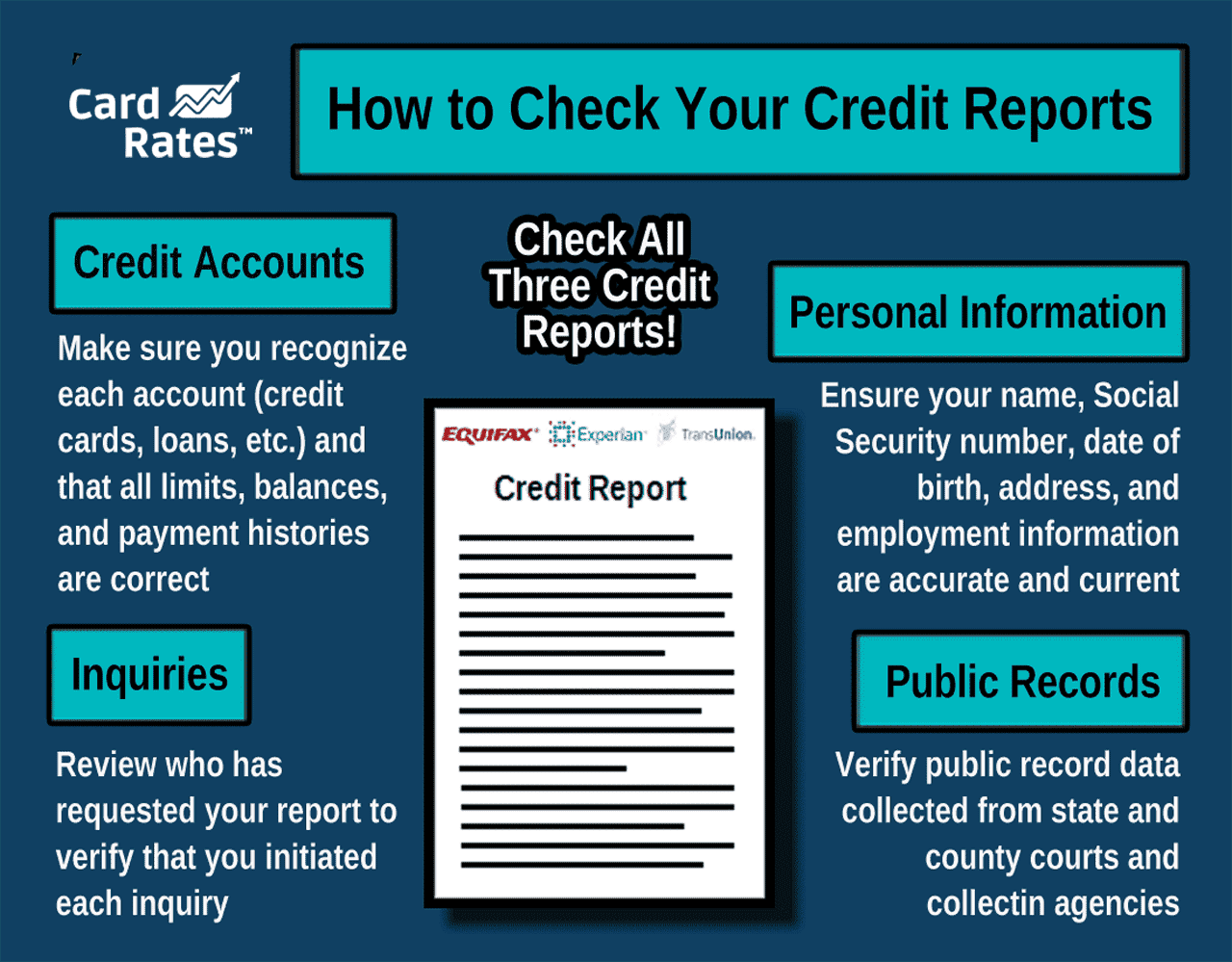 Alternatively, you can hire a credit repair agency to do the heavy lifting for you. These agencies challenge derogatory report items on your behalf for a monthly payment that generally ranges from $50 to $150. Successful disputes force the credit bureaus to delete the negative items from your reports, thereby immediately rebuilding credit.
Typically, credit repair agency customers subscribe for four to six months. You can cancel or extend your subscription as you see fit.
How Does a Credit Card For Bad Credit With No Annual Fee Work?
A credit card for bad credit works just like any other credit card. Some credit cards charge annual fees, and others don't, but this is true over the entire range of credit categories.
If you have trouble obtaining a credit card or don't like to use credit, consider getting a prepaid card instead. A prepaid card doesn't use credit and does not require you to have a bank account. Prepaid cards resemble gift cards, except they are reloadable.
Do Credit Cards For Bad Credit With No Annual Fee Offer Rewards?
Yes, but they are secured cards. Two of the reviewed cards above pay cash back rewards:
Unsecured credit cards for consumers with bad credit are unlikely to offer rewards, and much less so if they charge no annual fee. The reason is plain: Rewards cost money, and issuers of subprime cards use their money to defend against defaulted accounts.
When a subprime card doesn't charge an annual fee, the issuer has even less money available for default protection.
The best rewards cards charge an annual fee and aim for consumers with good credit. As described, these credit cards handle default risk through increased revenues and/or decreased costs. If you can land a no-annual-fee rewards card despite your low credit score, consider it a feather in your cap.
Can I Get a Credit Card For Bad Credit That Doesn't Check Credit?
We know of one secured card that explicitly states it does not run a credit check, the OpenSky® Secured Visa® Credit Card, which charges an annual fee.
at Capital Bank N.A.'ssecure website
No credit check to apply and find out instantly if you are approved
OpenSky gives everyone an opportunity to improve their credit with an 85% average approval rate for the past 5 years
Get considered for a credit line increase after 6 months, with no additional deposit required
You could be eligible for the OpenSky Gold Unsecured Card after as few as 6 months
Reports to all 3 major credit bureaus monthly, unlike a prepaid or debit card
View your FICO® Score through your OpenSky account, an easy way to stay on top of your credit
In theory, secured credit cards shouldn't have to check credit since they hold your cash collateral.
For example, our friends over at NerdWallet state that the Capital One Quicksilver Secured Cash Rewards Credit Card doesn't "Rely solely on credit scores when determining eligibility. It can use a non-traditional underwriting model that evaluates things like income, expenses, savings, and debts."
The solely in that quote gives Capital One wiggle room to check the credit of all or some applicants. 
If you have reason to fear rejection from an unsecured card, shift your gaze to secured cards and relax. The issuers of these cards deal almost exclusively with subprime consumers and credit newbies.
The chances are good you'll receive approval and a modest credit limit when you apply for a secured credit card. If you can get one without an annual fee, so much the better.
Carefully Compare Credit Cards For Bad Credit With No Annual Fee
We think it's essential to take a balanced approach when evaluating credit cards for bad credit with no annual fee. It's too easy to ignore the other expenses on the premise that your savings on the $0 yearly fee pay for the card's additional costs.
Additionally, please pay attention to each card's benefits or lack of them. You should expect all the cards to offer fraud protection, credit score access, and credit bureau reporting. In this card category, anything else is gravy. 
To make diligent comparisons between cards, you need to read the fine print each credit card issuer provides on a card's application page. We also advise that you first attempt to prequalify for a card before formally applying. Prequalification tells you whether your application has any chance of approval and does so without hurting your credit score. 
Your preference for $0 annual fee cards is praiseworthy and need not be limited to cards for bad credit. Indeed, many cards for good or excellent credit charge no annual fee yet deliver much value. By paying your bills on time and keeping your debt levels low, you may be able to trade up to a better card in a year or sooner.
Final Notes on "5 Credit Cards For Bad Credit: No Annual Fee (Sep. 2023)"
We hope this guide "5 Credit Cards For Bad Credit: No Annual Fee (Sep. 2023)" has been a helpful resource for you in learning more about your financial options. In this guide, we've covered:
5 Best Cards For Bad Credit With No Annual Fee
What Is a Credit Card For Bad Credit?
How Do I Get a Credit Card For Bad Credit With No Annual Fee?
What Causes Bad Credit?
How Does a Credit Card For Bad Credit With No Annual Fee Work?
Do Credit Cards For Bad Credit With No Annual Fee Offer Rewards?
Can I Get a Credit Card For Bad Credit That Doesn't Check Credit?
Carefully Compare Credit Cards For Bad Credit With No Annual Fee
To learn more about options not mentioned here, be sure to check out other popular reviews from our team of experts:
We also encourage you to check back at this URL regularly, as we update the offers listed in "5 Credit Cards For Bad Credit: No Annual Fee (Sep. 2023)" and other guides on a daily basis.
Advertiser Disclosure
CardRates.com is a free online resource that offers valuable content and comparison services to users. To keep this resource 100% free, we receive compensation for referrals for many of the offers listed on the site. Along with key review factors, this compensation may impact how and where products appear across CardRates.com (including, for example, the order in which they appear). CardRates.com does not include the entire universe of available offers. Editorial opinions expressed on the site are strictly our own and are not provided, endorsed, or approved by advertisers.