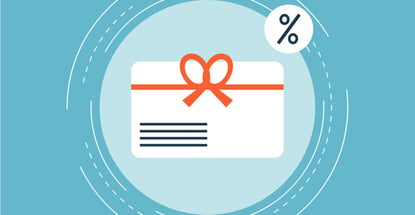 Prepaid cards with rewards provide a way for you to earn valuable cash back without the need for a credit card.
Although a credit card can yield far more cash back than a prepaid debit card can, we can't discount the fact that prepaid cards are important for helping the 5% of unbanked Americans (or anyone else who shies away from credit) who make purchases that require a card. And the cards below just so happen to reward cardholders for using their cards to pay for certain purchases — a win-win for everyone.
Prepaid Cards With Cash Back Rewards
The following cards are solid options for anyone who wishes to receive cash back rewards and special discounts for eligible purchases. Rewards are credited to your account balance for future spending.
The Brink's Armored™ Account offers an optional Payback Points program that pays one point per dollar spent when you use your card and sign for the purchase (not a PIN transaction). Points equate to cash back that you can transfer to your card account.
The PayPal Prepaid Mastercard® also offers special offers and Payback Rewards when you shop at qualifying stores. This is an optional program that you can opt out of. The rewards offered to you are based on your individual shopping habits, and rewards will be credited to your card account. You can easily transfer money from your PayPal account to this Mastercard prepaid card.
The NetSpend® Visa® Prepaid Card is yet another option that lets every cardholder earn Payback Rewards when they use this Visa debit card.  And the more they use Payback Rewards, the more personalized offers they will receive. Offers are updated regularly, and the rewards earned with this Visa prepaid card can be redeemed at the end of the following month.
The Serve® American Express® Prepaid Debit Account is the only prepaid card on this list that awards 1% cash back for every purchase. The rewards are available as soon as the transaction goes through. There is no minimum amount necessary to redeem your rewards — you can apply your rewards to your account daily or let them accrue over time.
And last but not least, the Walmart MoneyCard® awards Walmart shoppers up to 3% cash back for their purchases. It is a Mastercard prepaid card, so you can use the card anywhere Mastercard is accepted, but you'll only earn rewards for purchases made at Walmart.
How Do I Earn Rewards With a Prepaid Card?
Earning rewards with a prepaid card is as simple as using your card to make purchases. The Serve® American Express® Prepaid Debit Account will reward you with 1% cash back every time you use your card. You can save your rewards and let them build up, or you can apply them to your account at your leisure.
Three of the cards above require every cardholder to go through the Payback Rewards program to earn rewards, which allows them to select the rewards they will receive.
After you receive your card in the mail, log in to your online account and visit your rewards page to see which offers are available to you. These offers will change over time as your card issuer gets a better idea of your spending habits.
Once you find an offer you're interested in, simply click to activate the offer. For example, you may be offered 15% off at a specific clothing retailer or restaurant. 
After you visit that merchant's storefront or website and use your prepaid Mastercard or Visa card to pay, the offer is applied to your Payback Rewards balance. You can then redeem your cash rewards as a credit toward your card account.
And then there are certain co-branded prepaid cards, like the Walmart MoneyCard®, that only pay cash back rewards for purchases made with the retailer that sponsors the card. Another example of a co-branded rewards card is the prepaid Starbucks Card, which awards stars for purchases made at Starbucks.
How Do I Sign Up For a Prepaid Card?
Signing up for a prepaid card is easy, considering your credit score doesn't determine whether you'll be approved for the card. Anyone can sign up for a prepaid card by providing their name, date of birth, Social Security Number, and contact info.
You aren't required to supply income and employment information because you're not being extended a line of credit. You simply load funds onto your reloadable card for spending wherever Visa, Mastercard, or American Express is accepted.
You can also set up direct deposit of your paychecks, tax refund, or government benefits when signing up for a prepaid card online. 
You'll be required to read and confirm the card's terms and conditions, the issuing bank's privacy policy, and the fees associated with the account before you can order a card.
You must be at least 18 years old to qualify for a prepaid card, but many cards allow children 13 and older to be added as authorized users. 
Which Prepaid Card Gives the Most Cash Back?
The Walmart MoneyCard® offers 3% cash back at Walmart.com, 2% back at Walmart gas stations, and 1% back at Walmart stores. That's technically the most cash back of the cards reviewed above. 
However, the flat-rate 1% offered on all purchases by the Serve® American Express® Prepaid Debit Account may be the better deal, depending on how you use your card.
The NetSpend Prepaid Visa Card, PayPal Prepaid Mastercard, and Brink's Armored™ Account offer Payback Rewards that vary in value, so it's hard to say just how much cash back you could potentially earn with one of these cards. 
If big cash back rewards are a feature you really want from your card, consider a prepaid credit card instead, more commonly known as a secured credit card. Secured credit cards require you to make a deposit that is equal to your credit limit. 
This is similar to a prepaid card where you deposit a certain amount and can then spend that exact amount. However, the money you deposit into a secured card account serves as collateral for the card issuer if you stop making payments. 
That's because secured cards are generally reserved for people who have bad credit or no credit history at all. The bank requires this deposit as a form of security for a potentially risky borrower, and you must make monthly payments — your deposit does not serve as payment.
Your security deposit is returned to you after you close your card account or are upgraded to an unsecured credit card account. Secured credit cards have many benefits over prepaid cards, including: 
Your credit card balance and payment history are reported to the credit bureaus to help you build credit. 
You may have the opportunity to be upgraded to an unsecured account after several months of making on-time payments.
You can earn cash back or point rewards on every purchase.
You'll earn valuable benefits, such as free credit scores and fraud alerts that your prepaid card may not offer.
Cash back rewards are available to you whether you opt for a prepaid debit card or a prepaid credit card. But your credit score may play a factor in whether you're approved for a secured credit card, unlike applying for a prepaid debit card.
What Should I Look For In a Prepaid Card?
When it comes to prepaid cards, fees are the number one thing you should be on the lookout for. Prepaid cards can charge a bevy of fees — fees you may not have even known existed — including a fee just for checking your account balance at an ATM.
Here are some of the most common fees to look for: 
Monthly fee: The monthly fee is a charge of between $6 and $10 just for having an account. This fee may be reduced or waived if you maintain a minimum balance or set up direct deposits.
Transaction fee: You may have a choice as to whether you prefer to pay a monthly fee or a transaction fee. The transaction fee is a small per-use charge deducted from your available balance every time you use your card. You may save money this way if you use your card infrequently, but it's almost always the better deal to opt for the monthly fee if you use your card three or more times a month, especially if you qualify to reduce or avoid the monthly fee altogether.
Cash reload fee: You may incur this fee when you add money to a reloadable prepaid card. Most cards offer $0 reloads when you add cash through companies the bank partners with. For instance, the Walmart MoneyCard® offers free cash reloads when done at Walmart stores.
ATM withdrawal fee: You may be charged an ATM fee to withdraw cash from your available balance. But again, certain cards waive the ATM withdrawal fee at specific ATMs. For example, all American Express prepaid cards offer free cash withdrawals at every MoneyPass ATM.
Foreign transaction fee: This is a fee — usually a small percentage of the total purchase — that is deducted for using your card to make a purchase in another currency. 
Inactivity fee: Some cards charge around $6 per month if you go 90 days without making a transaction. This is a "gotcha" fee that will sneak up on you if you opted for the transaction fee plan because you don't use your card often.
Mobile check deposit fee: Most prepaid cards offer free mobile check deposits, but you may be charged for expedited check processing.
Overdraft fee: Your card issuer may cover charges that exceed your available balance, which will incur an overdraft fee to your account. Overdraft fees usually aren't charged for purchases that overdraw your account by less than $10.
Bank account transfers: You would think moving money from your checking account or savings account to your prepaid card account would be easy, but depending on the card you choose, you may be charged a fee for the convenience. 
Card replacement fee: You may be charged a card replacement fee if you lose or damage your card.
Expedited delivery fee: Want that lost or stolen card replaced quickly? That will cost you extra, too.
Always read the fees associated with the prepaid card you're interested in. It's generally best to choose the card that will cost you the least. These fees can add up quickly and are one more reason a secured credit card may be worth considering instead.
Comparing Prepaid Cards With Rewards 
How you use your card, the fees you're willing to pay, and the rewards you want to earn should determine which card is best for you. As far as the payment network — Mastercard, Visa, and American Express —  all can be used basically everywhere card payments are accepted. 
Remember that a prepaid debit card is not the same as a gift card — gift cards may have limitations as to where they can be used and aren't always a reloadable card option. 
Some prepaid cards serve as virtual prepaid cards as soon as you're approved. For example, the Serve® American Express® Prepaid Debit Account offers a temporary virtual card available for online purchases after you successfully register and verify your email address. This means you don't have to wait for your card to arrive in the mail to start making purchases.
While these cards all serve the same purpose, they charge drastically different fees and come with different benefits for every cardholder. Read the terms and conditions thoroughly before signing up for a card. 
Final Notes on "5 Best Prepaid Cards With Rewards (Sep. 2023)"
We hope this guide "5 Best Prepaid Cards With Rewards (Sep. 2023)" has been a helpful resource for you in learning more about your financial options. In this guide, we've covered:
Prepaid Cards With Cash Back Rewards
How Do I Earn Rewards With a Prepaid Card?
How Do I Sign Up For a Prepaid Card?
Which Prepaid Card Gives the Most Cash Back?
What Should I Look For In a Prepaid Card?
Comparing Prepaid Cards With Rewards 
To learn more about options not mentioned here, be sure to check out other popular reviews from our team of experts:
We also encourage you to check back at this URL regularly, as we update the offers listed in "5 Best Prepaid Cards With Rewards (Sep. 2023)" and other guides on a daily basis.
Advertiser Disclosure
CardRates.com is a free online resource that offers valuable content and comparison services to users. To keep this resource 100% free, we receive compensation for referrals for many of the offers listed on the site. Along with key review factors, this compensation may impact how and where products appear across CardRates.com (including, for example, the order in which they appear). CardRates.com does not include the entire universe of available offers. Editorial opinions expressed on the site are strictly our own and are not provided, endorsed, or approved by advertisers.