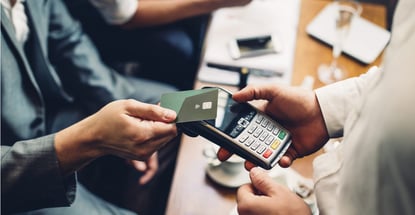 Most people are familiar with personal credit cards. But many don't know that, if you own a business, you may also be able to get a business card. This type of card can be especially helpful for startups and small businesses that may struggle with cash flow and need financing to cover their expenses until they improve their profitability.
In many respects, business cards and personal cards are similar. But there are important differences as well. You may get bigger signup bonuses, higher credit limits, more authorized users, and more sophisticated recordkeeping features with business credit cards. 
You probably won't get all of the consumer protections with a business credit card that apply to personal cards for individuals. Many issuers include some of these protections with their business cards — such as $0 liability for fraudulent charges in certain situations — to entice small business owners to apply, but they're not required to extend those protections by law. 
Who Qualifies For a Business Card
The types of businesses that qualify for business cards vary among card issuers, and the list may be longer than you'd imagine.
Businesses that qualify include partnerships, S corporations, limited liability corporations (LLCs), and sole proprietorships, including freelancers, independent contractors, and gig workers. It also includes nontraditional businesses such as online sales, craft fair sales, or home-share services.
You must typically be a US resident, at least 18 years old, and an owner, officer, or business partner to be approved for a business card. Employees can use business cards as authorized users but cannot apply directly for their own business cards.
Steps to Apply For a Business Card
The steps to apply for a business card are similar to those to apply for a personal card:
Step 1. Compare Business Cards
Shopping around and comparing offers is a great way to find business cards you like and want to apply for.
When shopping for cards, you may want to consider card offers and incentives, including signup bonuses, promotional annual percentage rates (APRs) for purchases or balance transfers, rewards programs, and bonus rewards for spending in business-related categories. These categories may include travel, restaurants, online advertising, office supplies, or cellphone or internet services.
Consider the business services you're most likely to use when you compare bonus programs. For example, businesses that spend heavily on airline tickets and restaurant meals may rack up more rewards with a travel-oriented business card. 
Businesses with large budgets for office supplies, technology, or online advertising may prefer cards with bonus rewards for those categories. Startups with limited cash may benefit from business cards with lower APRs, higher cash back rewards, or no annual fee. If you're planning to make a large purchase with your card within the first few months after you get it, an attractive signup bonus may be appealing.
The following five cards are our top-ranked business cards, offering valuable cash rewards, miles, signup bonuses, and 0% APRs:
Other important factors you may want to consider when you shop for a business card are card fees, credit limits, and the maximum number of authorized-user cards you'll be allowed for your employees. Find out whether your card activity will be reported to the consumer and commercial (business) credit bureaus and if your card will provide itemized spending reports.
If you use your business card for business purposes, certain fees may be deductible when you file your income tax returns.
Giving authorized-user cards to your employees can help you set employee spending limits, streamline employee expense reporting, earn more rewards, and build stronger commercial credit. But extra cards for employees may involve additional fees.
If your application for a business card is approved, your card will typically show the name of your business and your name or the authorized user's name.
A card that reports card activity to the commercial credit bureaus may help you build business credit, which is important if you want to apply for other types of business cards, credit lines, or loans. Business cards may also offer other benefits and perks.
When comparing card offers, keep in mind that there's no one best credit card for all types and sizes of business. Rather, many cards may be a good fit for your business's needs. 
Focus on how valuable the card benefits are to you and your business. Your company's type and level of business spending can qualify you for an attractive signup bonus, a low or introductory 0% purchases APR, or a rewards program that offers the most cash back, travel benefits, or other perks.
Step 2: Read the Terms and Conditions
Whether you're shopping for a business credit card or a personal credit card, you should always read all the disclosures and footnotes before you apply.
One thing you may notice in the terms and conditions of business cards is a personal guarantee, which is usually required for card approval. A personal guarantee means exactly what it sounds like — if your business doesn't pay your business card debt according to the terms, you're personally responsible for that debt.
The details of the personal guarantee, if it's required, are usually included in the disclosures when you apply for the card. You'll often see terms like "personally responsible," "individually and jointly," or "jointly and severally," all of which means that you, as well as your business, are on the hook for charges to the card account.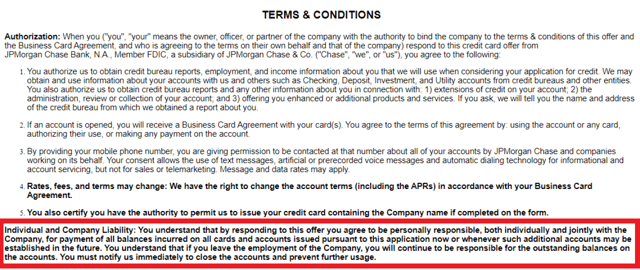 When the personal guarantee is part of the card account's terms and conditions, completing and submitting an application for that card typically means you've agreed to accept those terms and conditions, including the personal guarantee.
The personal guarantee isn't negotiable or optional, and it typically applies even if you incurred the card debt for business reasons, your business is structured as an LLC, or your business isn't profitable. It also applies to card debt incurred by authorized users, including your employees.
The personal guarantee may seem onerous or even unfair, but it has a very valuable and important upside: It allows you to apply for a business card even if your business is a startup or you've been operating for a while but never established a business credit history. 
Instead of being required to show acceptable business credit, which you don't have, you'll be allowed to use your personal credit history and credit scores to apply. The personal guarantee makes that option possible.
Step 3: Consider the Credit Standards For Business Cards
The personal guarantee is one reason you typically need a good or excellent personal credit score to qualify for a business card. Your credit history is so important that you should check your credit reports and scores before you apply for a business card.
Your credit score is based on the information found in your credit reports, which keep a record of your current and past debts, including your payment history. This financial background information reveals to creditors and other entities your lending and creditworthiness. 
If you find incorrect information on your credit reports, you can ask the credit bureaus to correct it, which may boost your scores. The best way to boost your scores is to pay your credit accounts on time every month.
To find out what's in your credit history, you can request free copies of each credit report from the three major credit bureaus — Equifax, Experian, and TransUnion — at AnnualCreditReport.com.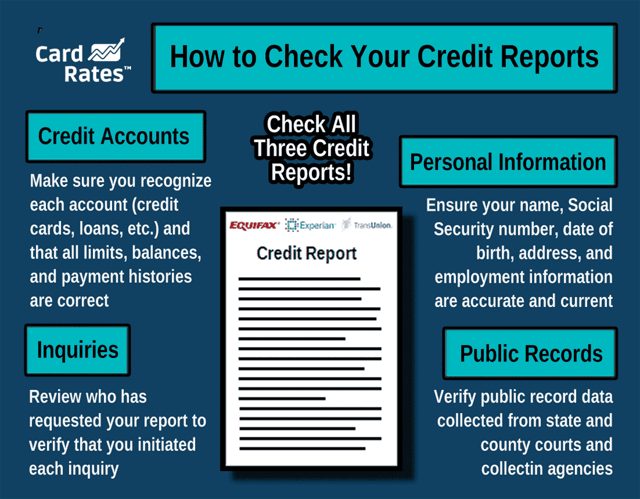 If you don't have a personal credit history or your personal credit is fair or poor, you may want to apply for a business card with a business partner whose personal credit is better than yours. A cosigner with good or excellent credit can help you get approved for a business card.
A secured business card may also be a good choice if your credit score is less than excellent. As with secured personal cards, secured business cards require a security deposit to be approved and open a card account. In effect, your deposit is another type of personal guarantee since it can be forfeited to the credit card company if you don't make the card payments. 
Some secured cards can be converted to unsecured cards, which don't require a deposit.
Deposit amounts for secured business cards vary but are typically at least $500, which is more than the usual minimum for secured personal cards. Your credit limit will usually be equal to (or slightly less than) your deposit. You may be able to boost your limit by increasing your deposit after you receive your card. 
If you close your secured card account, any unpaid balance or fees you owe will be deducted from your deposit before the remainder, if any, can be refunded to you.
One other option is to try to build credit for your business by establishing trade credit lines with your suppliers. Using trade credit lines responsibly by keeping your balances low and making on-time — or better yet, early — payments can help your business qualify for commercial credit even if your personal credit is somewhat impaired.
Well-established businesses with significant revenue and a strong commercial credit history can also apply for corporate credit cards, which typically don't require a personal guarantee. Using a business card responsibly can help you establish the business credit you'll need to qualify for a corporate card.
Contact the credit card issuer for more information before you apply for the card if you have questions about the types of businesses that can qualify for a business card, the credit or other requirements needed to qualify, the personal guarantee, or other terms and conditions.
Step 4. Complete an Application
The biggest difference between getting a business card and getting a personal card is that when you complete an application for a business card, you'll need to provide information about your business as well as information about yourself.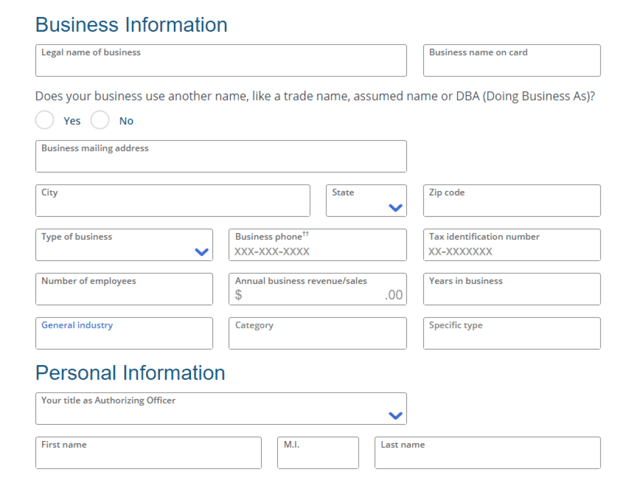 The specifics differ among card companies, but generally speaking, you'll be asked for information related to your identity and finances. If your business has other owners, you may be asked to provide similar information about them, as well as yourself.
Information about you may include your full legal name, date of birth, and Social Security number (SSN) or Individual Taxpayer Identification Number (ITIN). You will also need to provide your home address, email address, phone number, your title or position with your company, annual income, and your monthly rent or mortgage payment.
The information you'll be asked to provide about your business may include your business's name, legal structure, industry type, address, and phone number. You'll also likely be asked to provide information about your business's annual revenue, number of employees, years of operation, estimated monthly expenses, and IRS Employer Identification Number (EIN).
If your business doesn't have an EIN, your personal SSN or ITIN may be sufficient to apply for a business card. You can request an EIN online from the IRS.
You won't be asked for your credit history or credit scores because card issuers can obtain those directly from credit card companies. Your authorization for this credit check is usually part of the application process.
Credit card companies allow you to apply for business cards online. You may also be able to apply by phone, US Mail, or in person.
Step 5. Activate Your Card When It Arrives in the Mail
Approval for a business card may happen very quickly. In fact, if you're well qualified and you apply online, you may be approved almost immediately. If not, you could still receive a card approval by US Mail in a few days.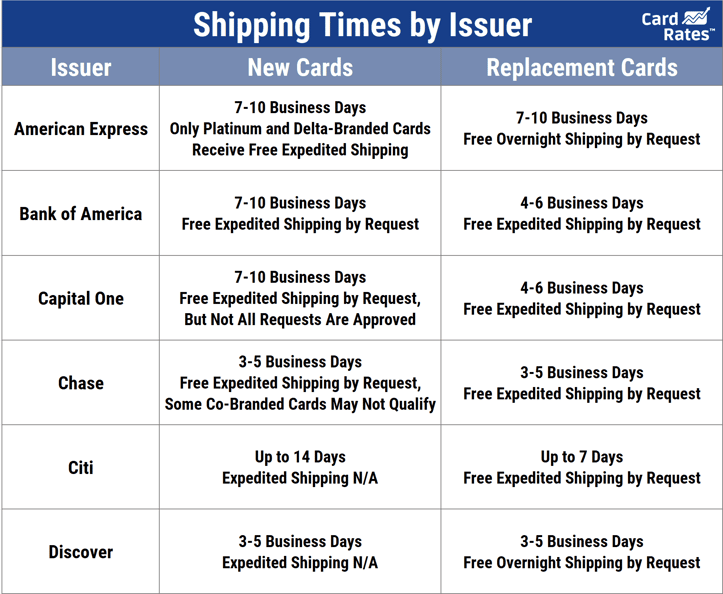 Your card should arrive within 10 business days after approval. If it doesn't show up within two weeks, contact the card issuer to request a replacement card. You will need to activate your new business card, as you would with many personal cards, before you start using it.
You can activate your card by calling the number on the card and completing a few automated prompts or by visiting the issuer's website. 
If your new card includes a signup bonus among its benefits, start keeping track of your card purchases so you can meet the spending requirements with your card before the deadline to earn the bonus. If that pace of purchases isn't appropriate for your business, you may want to forego the bonus, even if it's attractive.
Be Sure to Keep Your Business and Personal Expenses Separate
Though you can mix your personal and business expenses with a business card, one of the chief benefits of business credit is the option to keep your personal and business finances separate. That can be hugely helpful when you organize your financial records to prepare your tax returns.
Now that you know the steps to get a business card, you're ready to move forward, comparison-shop, and apply for cards you like.
Advertiser Disclosure
CardRates.com is a free online resource that offers valuable content and comparison services to users. To keep this resource 100% free, we receive compensation for referrals for many of the offers listed on the site. Along with key review factors, this compensation may impact how and where products appear across CardRates.com (including, for example, the order in which they appear). CardRates.com does not include the entire universe of available offers. Editorial opinions expressed on the site are strictly our own and are not provided, endorsed, or approved by advertisers.