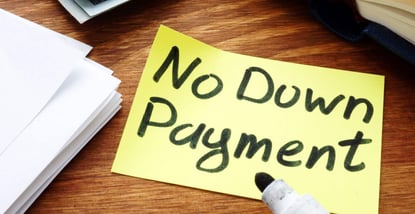 Having bad credit doesn't necessarily mean you're chronically short of cash. But many American consumers must contend with poor credit and tight budgets. If that describes you and you need to purchase a car, a bad credit auto loan with no down payment may seem ideal.
This article identifies several sources that offer subprime car shoppers access to zero-down loans. We also discuss things you can do to improve your loan approval odds. 
The bottom line is that you can buy or refinance a vehicle without upfront cash despite your damaged credit score.
$0 Down Subprime Auto Loans
The following list contains a mix of network and direct lenders that will work with subprime consumers who need a $0-down car loan. One or more may be able to accommodate your needs despite your financial constraints.
Dealer partner network has closed over $1 billion in auto loans
Can help those with bad credit, no credit, bankruptcy, and repossession
Established in 1999
Easy, 30-second pre-qualification form
Bad-credit applicants must have $1500/month income to qualify
Auto Credit Express works with a network of car dealers and lending partners that has helped people obtain bad credit car loans since 1999. Auto Credit Express may be able to help you secure a loan for a used or new car even with no money down. You must earn at least $1,500 monthly to prequalify for a car loan through Auto Credit Express. It takes only minutes to submit the loan prequalification form and, upon preapproval, connect to a direct lender.
Pre-qualify online in minutes without impacting your credit score
Members save with PenFed's low auto loan rates
Loan amounts of up to $150,000
Average refi savings of $191 per month
Terms of up to 84 months
Auto loan calculator to help estimate payments
PenFed Credit Union helps its members obtain loans with interest rates below those of banks and other lenders. It doesn't guarantee it can deliver a car loan without money down, but it will do its best to approve your application for financing. You can quickly prequalify on its website to see whether you are eligible for a loan offer before you officially apply. Unlike most credit unions, PenFed has open enrollment without any special restrictions.
Potentially reduce your payments by hundreds of dollars
Skip your next car payment
Quick and easy 2-minute preapproval process
Prequalifying does not affect your credit score
Completely free
No additional costs or fees
RefiJet can help you find an auto refinance loan to lower your monthly payment, though subprime borrowers may not qualify for a new loan with a lower APR. You may be able to skip your first two payments when you refinance with RefiJet, a welcome benefit when money is tight.
Purchase or refinance a new or used car.
Their lenders have solutions for most credit situations.
Get up to 5 offers from competing lenders!
Complete a simple and secure online form in minutes.
Save on your current or new monthly car payment.
LendingTree helps subprime car shoppers receive multiple loan offers with same-day approval and funding. Even if you have experienced bankruptcy and don't have good credit, you may still qualify for a bad credit car loan with affordable payments and no money down.
Loans for new, used, and refinancing
Queries a national network of lenders
Bad credit OK
Get up to 4 offers in minutes
Receive an online loan certificate or check within 24 hours
myAutoloan.com is a lender-finding service that may get you up to four loan offers in just a few minutes. MyAutoLoan shares your finance application with a network of banks, credit unions, finance companies, and automobile dealers. You may be able to get a no-down-payment vehicle loan with a loan term of 24 to 72 months.
How Do I Get a Car Loan With $0 Down?
The best bad credit car loan providers give an instant preapproval decision when you request a loan. Most have you fill out a short online form or respond to a series of questions where your answers help them decide the fate of your request.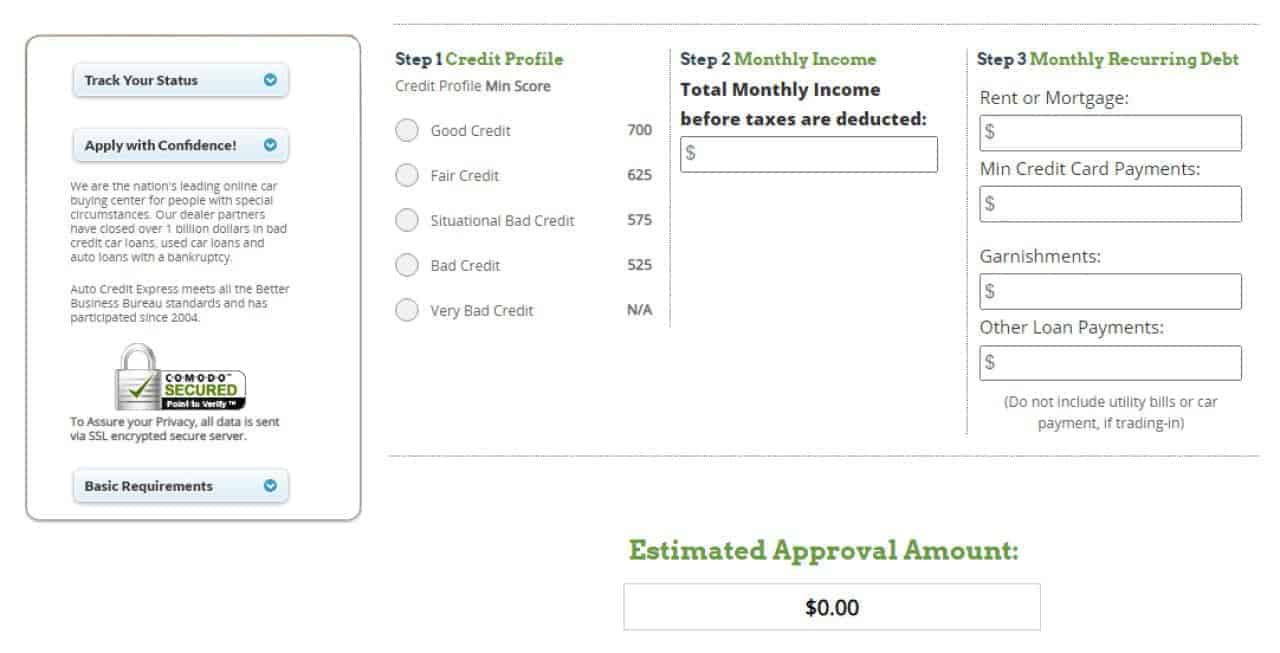 Most lenders perform a hard pull of your credit report to help them decide whether to approve your loan. A hard inquiry can have a minor impact on your credit score, but it lasts only one year.
Lenders that offer $0-down car loans may attach extra conditions to your lending agreement. For example, a lender may require you to make in-person weekly or biweekly payments, pay extra fees, and agree to a higher interest rate.
Bad credit auto loans aren't uncommon, but getting one without a down payment is a challenge. Your credit history plays a key role when car lenders examine your creditworthiness. But you can still find bad credit financing from reputable lenders.
An auto loan is a type of secured loan. When a lender offers a car loan, it designates the vehicle as collateral. That means the lender can repossess the vehicle and sell it if the borrower stops paying.
Collateralizing a loan shifts default risk from the lender to the borrower. The arrangement makes it easier for the lender to approve a loan to a borrower with a damaged credit history.
Whether you qualify for a no-down-payment loan will depend on your creditworthiness and the lender or dealer you choose. But by submitting a loan request form to any of the reviewed auto lending networks, you may find one or more lenders that can accommodate your request for no down payment. The networks never charge a finder's fee nor oblige you to accept a loan offer.
A subprime auto lender will look at more than just your credit report when you apply for a vehicle loan. The lender may treat your application more favorably if your credit problems occurred several years earlier or if you recently worked with a credit counselor.
Keep in mind that no-down-payment auto loans often have higher interest rates and fees that make them more expensive than loans for consumers who put money down.
What Is the Lowest Credit Score You Can Have to Get a Car Loan?
Lenders typically require consumers who want a vehicle loan to have a FICO score of 600 or higher within the 300 to 850 scoring range. But providers of subprime loans often approve funding for people with scores significantly below 600.
Many auto lenders use a FICO Auto Score system with scores that range from 250 to 900.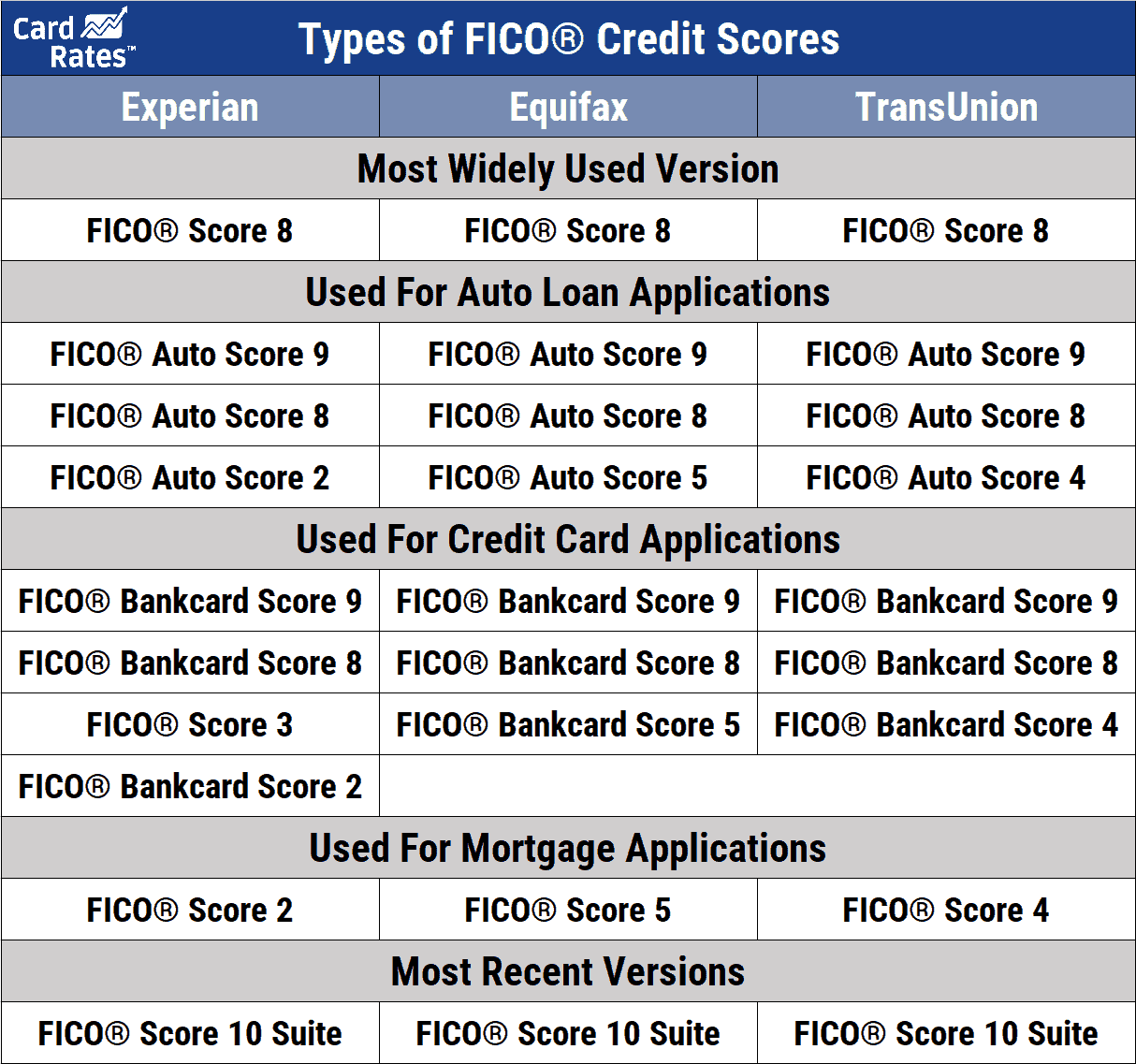 Your loan amount and monthly payments will be higher if you don't put money down. The lender must roll the regular down payment into the loan amount, along with any additional fees it may charge. The car loan becomes even more expensive if you are charged higher interest rates. 
It's a good idea for you to compare several bad credit auto loans. To do so efficiently, focus on lenders that specialize in subprime car loans. The reviewed companies fit the bill, and several may provide you with multiple loan offers that make it easier for you to compare rates and terms.
How Do I Improve My Chances of Getting a No-Down-Payment Auto Loan?
To improve your chances of getting approved for a car loan despite having no down payment, here's a list of things you can do: 
Rebuild your credit: Auto lenders typically consider your credit score and credit history when you apply for a no-down-payment car loan. You can increase your approval odds if you pay your bills on time and keep your debt levels low. If you can plan a car loan a year or more in advance, you should have sufficient time to raise your bad credit score through creditworthy behavior.
Check your credit report: You can obtain free copies of your credit reports through AnnualCreditReport.com. Review your reports for errors, unverifiable items, and discrepancies, especially ones that damage your credit profile. If you find questionable data, dispute it with the credit reporting bureaus to ensure they calculate your credit score correctly. You can file disputes yourself or hire a credit repair company to do the work for you. The bureaus must investigate and adjudicate your challenges within 30 days. If you prevail, the bureaus must correct or remove the disputed items.
Save for a down payment: Although you aim for a no-down-payment loan, it will work in your favor if you have some savings. Lenders may view your down payment, even a modest one, as a sign of financial responsibility and a lower risk. Your $500 or $1,000 down payment may swing a loan approval that would otherwise be out of reach.
Research subprime lenders: Different lenders have varying policies and requirements, so you want to compare your alternatives. Look for lenders that offer no-down-payment car loans or have flexible bad credit auto financing options that may suit your circumstances.
Improve your debt-to-income ratio: Lenders often review your debt-to-income ratio (DTI) to assess your ability to repay the loan. Reduce existing debts to lower your DTI and improve your loan approval odds. You can also enhance your DTI when you pay down credit card balances or other outstanding loans. Alternatively, you can reduce your DTI by beefing up your income — consider taking side gigs and temporary work before you apply for a car loan.
Recruit a cosigner: If you have a limited credit history or poor credit, having a cosigner with a strong credit profile can boost your chances of getting an auto loan. A cosigner agrees to take responsibility for the car loan if you default. Their creditworthiness can help offset your poor credit.
Comparison shop: You should compare loan offers from multiple lenders to find the best terms and interest rates. By obtaining multiple quotes, you can negotiate better terms and identify lenders who are more willing to offer no-down-payment options.
Demonstrate steady income: Lenders prefer borrowers with a stable and verifiable income source. When you maintain a steady job and consistent income stream, you reassure lenders that you can make timely loan payments. It also helps to keep a good banking record, with regular direct deposits from your employer and a record devoid of overdrafts and unpaid fees.
Consider special bad credit auto financing deals: Some car manufacturers and dealerships may offer special discounts that require no down payment or charge low interest rates. You can sign up to receive price alert emails from local dealerships to stay abreast of the latest new vehicle specials.
Any of these tips may improve your chances of getting a no-down-payment car loan. But you'll get the biggest boost if you adopt several of these suggestions simultaneously. Careful planning and discipline can help you qualify for a no-money-down car loan.
Does a Trade-In Count As a Down Payment?
Trade-ins perform the same function as down payments. They let you put some skin in the game — you're vulnerable to losses if you default on your new car loan. Lenders like when you have money at risk, as it can motivate you to repay the loan.
A trade-in may be worth more than a down payment to a car dealership. The dealer may be able to sell your trade-in for more than the value it assigns to your loan. 
For example, if you trade in a vehicle for $4,000 and the bad credit car dealership sells it for $6,000, the deal is $2,000 better for the dealer than a $4,000 down payment.
If you plan to trade in your vehicle, check its current price in publications such as Kelly Blue Book. You should demand at least 90% of your model's average price, given its age, mileage, and condition.
Consider All the Costs Before Taking a No-Down-Payment Auto Loan
A no-down-payment auto loan relieves you from up-front, out-of-pocket cash payments to obtain a car. But remember that your loan payments will be higher without the benefit of a down payment. You may also face higher fees and interest rates, so be clear on how much you'll pay to avoid a down payment. 
If you still want to proceed, consider the companies we reviewed in this article. They may be able to get you a no-money-down car loan even if your credit is in the ditch.
Advertiser Disclosure
CardRates.com is a free online resource that offers valuable content and comparison services to users. To keep this resource 100% free, we receive compensation for referrals for many of the offers listed on the site. Along with key review factors, this compensation may impact how and where products appear across CardRates.com (including, for example, the order in which they appear). CardRates.com does not include the entire universe of available offers. Editorial opinions expressed on the site are strictly our own and are not provided, endorsed, or approved by advertisers.