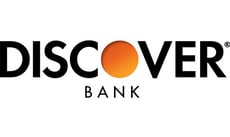 CardRates.com Guide: Discover® Cards
While many credit or debit cards are labeled with Visa or Mastercard, those institutions typically did not issue the cards. They are payment networks that merchants pay to be a part of, and their job is to facilitate the processing of credit card payments.
In most cases, it's a bank or credit union that actually issued your credit card. In other words, when you make a credit card purchase, the issuing bank provides the funds, while Visa or another network processes the transaction and moves the funds to the merchant.
That being said, some processors are also issuers. Specifically, Discover and American Express each act their own issuers and processing networks. Discover credit cards are issued by Discover Bank, and they are processed on the Discover network.
Discover launched its first card in 1986
It was launched by Dean Witter Financial Services Group Inc., a subsidiary of the famous Sears, Roebuck and Co. By 1989, the company had already signed its one-millionth merchant to be a part of the Discover network. In March of 1993, Dean Witter Financial Services Group Inc. spun off from Sears. It was renamed Dean Witter, Discover & Co. and became an independent, publicly traded company. In 1997, they merged with Morgan Stanley and went by Morgan Stanley Dean Witter, Discover & Co.
The company expanded internationally in 1999
Discover expanded internationally in 1999 with the launch of the Morgan Stanley Card in the United Kingdom. In 2000, The Greenwood Trust Company Bank — which had been acquired in 1985 — changed names to Discover Bank. It became the company's banking branch.
Discover pushed the envelope in 2002 by launching the first keychain credit card in the industry, the Discover 2GO Card. The following year Discover launched gift cards, which are usable with any merchant that accepts Discover. Later in 2003, Discover launched its first gas and miles rewards cards.
In 2005, Discover acquired the PULSE payments network
According to the company, "This acquisition enabled PULSE and its more than 4,000 member banks, credit unions and savings institutions to join with the Discover network and its four million merchant and cash access locations." Discover's international presence grew when it acquired Goldfish, a rewards card issuer in the United Kingdom, in 2006.
The signature debit card market was growing
To keep up with Visa and Mastercard, Discover Financial Services released Discover Debit in 2006. The same year, Discover also launched its first business credit card. In December 2006, Morgan Stanley announced Discover Financial Services would become its own independent publicly traded company in 2007.
In 2008, Discover acquired Diners Club International to help increase global acceptance. Aiming to stay innovative, Discover began offering a biodegradable credit card in 2008. In 2010, the growing company acquired The Student Loan Corporation to increase its student loan portion of the business. In 2012, it acquired the Home Loan Center and launched Discover Home Loans, adding mortgages to their offerings. Later that year, after making agreements with Ecuador and Russia, the first Discover cards were issued internationally.
In January 2013, Discover launched the Discover it® family of cards, which have no annual fee, no penalty APR, and a free monthly FICO score, as well as a cash back rewards program.
After starting off as just a credit card company, the Discover Network now has millions of cash access spots, merchants worldwide, and offers many services to meet the needs of consumers and businesses.
Editorial Note: Opinions expressed here are author's alone, not those of any bank, credit card issuer, airlines or hotel chain, and have not been reviewed, approved or otherwise endorsed by any of these entities.
The information on this page was reviewed for accuracy on .
About the Author