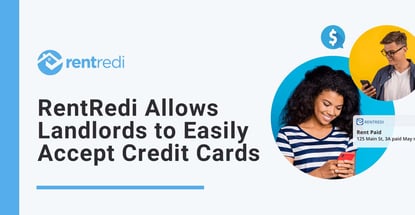 In a Nutshell: Renting a house or apartment seems like an easy enough task, but, in reality, both tenants and landlords are faced with many challenges. The traditional application process can be cumbersome and convoluted for both parties. And collecting rent and addressing maintenance issues are often more challenging than they need to be due to communication issues. RentRedi addresses these problems and many more with its tech-based platform that eases the rental pain points for landlords and tenants. RentRedi was built largely on feedback from landlords, but the platform comes with benefits for all, including features like credit card payment options and credit boosting for tenants.
When Ryan Barone set out to rent his first apartment in New York City, he expected it to be a breeze. Barone was a student at the top of his class and landed a coveted internship on Wall Street.
Barone found a great apartment that was in walking distance of both work and school. Everything seemed perfect.
Except that he didn't end up getting the apartment.

"They said they needed a letter of employment, two tax returns, bank statements, student transcripts," Barone said. Not to mention the standard first month's rent, last month's rent, and security deposit.
Barone found the process far too complicated when all he wanted to do was rent an apartment. After consulting with numerous friends, tenants, and landlords, Barone discovered that the rental application process is often unpleasant not just for tenants but for landlords as well.
That's when Barone began formulating the ideas for what would become RentRedi. The tech-based platform was designed to address many of the pain points in the rental process and make it easier for all parties involved.
"What started as a mobile application app for tenants had developed into a sleek, comprehensive dashboard built for landlords by landlords," according to the company. "Now, RentRedi is an all-inclusive landlord-tenant app that helps landlords go mobile and manage rentals from wherever, whenever."
Software Built Using Feedback from Landlords
Since Barone was a potential renter running into numerous challenges in the process, RentRedi was initially formulated with renters in mind, he said. But while conducting research and interviewing landlords, Barone identified an array of challenges on that side of the fence as well.
"I originally just built an app on the tenant side for myself and my friends for applications," Barone said. "The landlords that we started to bring it to were saying, 'Wait, our side is just as bad, if not worse.'"
He said the existing software was often aimed at massive property management companies and wasn't practical for many landlords to use.
"The majority of landlords I spoke to are like you and me," Barone said. "They have full-time jobs and own a property, or a handful of properties, on the side to maybe help put their kid through college, take an extra vacation, or retire early."
Barone began taking notes on the various challenges landlords were facing, from the rental application to collecting rent, he said.
"Even on the payments side, one of the early, common problems I heard was this whole 'the check is in the mail' excuse," Barone said. "Landlords were asking, 'How do I get rid of that?'"
He said a large portion of RentRedi was created based on these kinds of conversations with landlords.
"We just heard all these individual stories of landlords saying, 'This is what I'm struggling with. This is what would make everything better for me. If you can do that it would be good for the tenant and for me as a landlord,'" Barone said.
Using his own experiences as a tenant and the input he received from landlords, Barone developed an end-to-end tech-based platform that provided a seamless, convenient experience for everyone involved.
Streamlining Applications, Payments, and Maintenance Requests for Landlords and Tenants
RentRedi's easy-to-use platform delivers a wealth of modern-day conveniences to landlords and tenants, from the rental application process to payments and maintenance requests.
"Landlords being frustrated with the payment process was the whole reason that we built a real-time dashboard for landlords and tenants," Barone said. "You know, even if it takes the banks a little bit of time to process funds, there's no reason we can't build a way that you have real-time sync between tenants and landlords."
By helping to facilitate this simple communication between the two parties, RentRedi was already on its way to being a hit with users.
RentRedi's rent collection feature also allows tenants to pay with, and landlords to accept, credit card payments.
"This can be huge for people," Barone said. "We see that a lot of tenants will use a credit card. It's a way for them to stay on time for rent. They're still fine but maybe they just need a little bit of flexibility. Having that option to pay with a credit card does that for them."
RentRedi can also help tenants improve their credit scores while they rent.
"RentRedi landlords can now offer credit boosting to tenants," according to the company. "When a tenant chooses to report on-time rent payments to TransUnion, they can boost their credit by as much as 26 points."
Maintenance requests are much easier to manage as well.
"When you opt-in to maintenance coordination services, tenants can then submit maintenance requests through call or text on a dedicated line," according to the company. "The dedicated line screens and troubleshoots maintenance requests before sending a contractor. Landlords set rules around the price of repairs and are kept informed every step of the way."
Navigating the COVID-19 Pandemic
The COVID-19 pandemic raised a huge number of unprecedented challenges for individuals and businesses. Tenants may have seen a decrease in their income while landlords were met with difficult decisions about how and when to collect rent.
Additionally, many steps in the rental process that were traditionally done in person were no longer an option as people were advised to stay home when possible and stay at a safe distance from others if they needed to go out.
"It ended up still being a really good year for us in a lot of ways," Barone said. "I think it's because some landlords were thinking about switching over to an easier way and this provided the perfect opportunity to do so."
Watch on
The company also listened to landlords carefully during this time and added features to help them meet the new challenges that arose from the pandemic.
"Landlords said, 'Hey, you know, I've been signing my leases in person, but we really need to move to digital leases now. I need to sign this online,'" Barone said. "So we actually built that feature last summer, specifically because we knew landlords were struggling with trying to get leases signed and people into units."
Features in RentRedi's mobile app also came in handy, he said.
"One of the amazing things with that is since people have cameras built right into their phones, they can actually just take a video of maintenance issues," Barone said.
This feature helps landlords determine the severity of the issue.
"That idea originally came from a landlord saying there's a big difference between receiving a phone call at 2 a.m. about a small drip or a huge plumbing issue where something is destroying the floor," Barone said. "This allows them to see the severity of the issue without having to be there in person."
He said this was particularly valuable for many landlords and tenants over the past year when people wanted to limit how many others came into their homes.
Whether you're a landlord or tenant, RentRedi's convenient platform and easy-to-use interface makes the rental process simpler and headache-free.
Advertiser Disclosure
CardRates.com is a free online resource that offers valuable content and comparison services to users. To keep this resource 100% free, we receive compensation for referrals for many of the offers listed on the site. Along with key review factors, this compensation may impact how and where products appear across CardRates.com (including, for example, the order in which they appear). CardRates.com does not include the entire universe of available offers. Editorial opinions expressed on the site are strictly our own and are not provided, endorsed, or approved by advertisers.