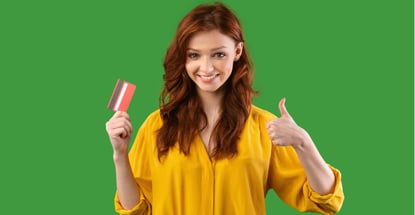 Our review of the easiest approval cards for fair & bad credit should interest any consumer with a less-than-good credit score (i.e., below 670 on the FICO credit score range of 300 to 850). While lower scores certainly make it harder to get the top credit cards, the ones reviewed here should be within reach for most applicants.
When comparing these cards against each other, pay attention to their APRs, fees, rewards, and benefits. An imperfect credit history shouldn't automatically disqualify you from at least a few perks.
Easiest Approval Cards For Fair Credit
Fair credit occupies the credit score range of 580 to 669 on the FICO scale. Compare this to the average credit score for American cardholders of 711, and you'll understand why cards targeted to consumers with fair credit reflect a moderate concern among credit card issuers that cardholders will default on their payments. The result is a class of credit cards that charge above-average interest rates and provide modest perks.
Most cards in the "fair" credit category offer cash advances if you need a quick cash loan. Usually, the limit on cash advances is a fraction of the card's overall credit limit.
The Capital One Platinum Credit Card does not offer rewards or introductory benefits. Instead, you get a card that offers basic features without frills, moderately high APRs, and a low minimum credit limit.
One nice perk is access to virtual card numbers (through Eno®, the Capital One assistant) that make it almost impossible for crooks to steal your card's real account number. You can also use CreditWise from Capital One to monitor your credit score.
Consumers with fair credit who are fans of cash back rewards have made the Capital One QuicksilverOne Cash Rewards Credit Card a popular choice among this issuer's offerings. It provides several attractive conveniences, including automatic payments, management of recurring monthly payment scheduling, contactless payment, and around-the-clock customer service.
The card allows you to add authorized users for free, and you can track their spending online. Other perks include instant card lock/unlock (via the Capital One Mobile App), ATM location services, emergency replacement of lost or stolen cards, and no fees for foreign transactions.
The Merrick Bank Double Your Line® Mastercard® is a good choice to improve your credit score while receiving basic credit card services. The card offers a wide APR range depending on your creditworthiness, plus a 25-day grace period on eligible purchases.
You can use the card to get cash from more than 2.2 million ATMs around the globe. In addition to the optional annual fee, you may be charged fees for cash advances, account setup, additional cards, foreign transactions, and each returned or late payment.
The Journey Student Rewards from Capital One is a student card with cash back rewards. Applicants usually don't need a minimum credit score to qualify, as most student cards are geared toward young adults new to building credit.
This card offers lots of features to help credit-builders manage their new accounts, including the ability to choose their due date, credit monitoring through CreditWise, and account alerts from Eno, Capital One's virtual assistant.
Easiest Approval Cards For Bad Credit
Many credit cards are not available to you if your credit score is below 580, but these four bad credit credit card examples are exceptions.
The two secured ones can be obtained by anyone who can deposit money into a collateral account. The other two are unsecured, but beware the variety of fees that their issuers impose on applicants with bad credit. Whichever you choose, using a credit card responsibly will help you when building credit — or rebuilding it.
The Surge® Platinum Mastercard® comes with the basic benefits common to all Mastercards, including 0% fraud liability. Despite the low initial credit line, paying your bills on time for at least six months can earn you a higher credit limit.
The card's mobile app lets you monitor balances, make payments, and more. For an extra fee, you can buy a credit protection plan that pays off your balance if you die and protects you if you lose your job, enter the hospital, or become disabled.
The Capital One Platinum Secured Credit Card saddles you with a disappointingly high APR, which is double that of some other secured cards. On the positive side, this card provides you ATM location services, emergency replacement of stolen or lost cards, and automatic payment scheduling.
The card charges no foreign transaction fees and supports balance transfer transactions (fee applies). As with other Capital One cards, you can access virtual card numbers and account alerts using Capital One Eno®.
Although it charges an annual fee, the Reflex® Platinum Mastercard® provides $0 fraud liability and the opportunity to earn a higher credit limit if you make on-time payments for at least six consecutive months. The card's grace period is at least 25 days.
The optional monthly maintenance fee is waived for the first year. The card also charges fees for foreign transactions, additional cards, cash advances, and late or returned payments.
Poor credit won't hinder you from quickly prequalifying for the Applied Bank® Secured Visa® Gold Preferred® Credit Card. We applaud the card's low interest rate and its lack of a penalty APR for late payments.
However, the card has no grace period, meaning you'll pay interest on eligible purchases starting from the transaction date (unless you also pay the balance on that date). You can make payments via the card's mobile app, website, or the customer service phone line (an outrageous fee applies for expedited phone payments).
What Is the Difference Between Fair and Bad Credit?
For better or worse, your creditworthiness boils down to a number — your credit score. Or rather, three numbers — one credit score from each major credit bureau (Equifax, TransUnion, and Experian).
While the three scores are usually consistent, be aware that the credit bureaus don't share the same information, thereby causing scores to vary. You can track down the reasons why you may have uneven scores by ordering free copies of your credit reports from AnnualCreditReport.com, the official government resource.
We may not like reducing the sum and substance of a human being's financial life to a single number, but that's pretty much the way creditors and lenders operate.
If you want to enjoy the benefits of having good credit, you'll have to achieve a good credit score. Those benefits include access to low-interest loans, low credit card APRs, high credit limits, and the many rewards and perks offered by good credit cards.
FICO from Fair Isaac Corporation is the leading consumer credit scoring system in the United States, with scores ranging from 300 (the worst) to 850 (the best). The following chart shows how FICO scores are categorized: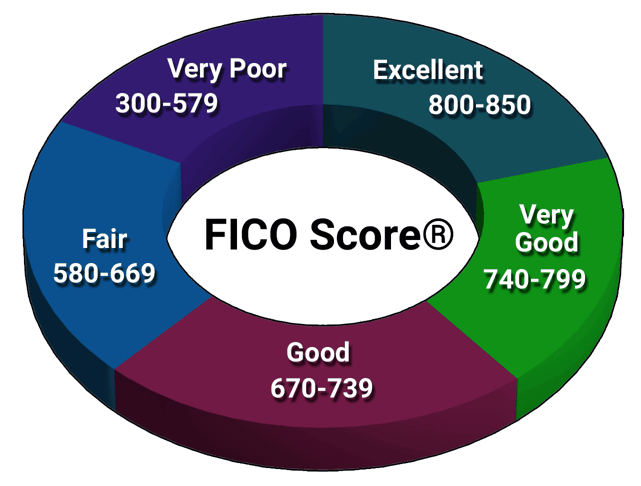 The average consumer has good credit. Fair credit (580-669) and bad credit (
Events that significantly hurt your credit score include missed or late payments, having your account declared delinquent or in default, collections, repossessions, write-offs, liens, garnishments, foreclosures, and bankruptcies. Most of these remain on your credit report for seven years, but a Chapter 7 bankruptcy lingers for a decade.
In terms of credit cards, the difference between fair and bad credit involves how much the card will cost you, what benefits you'll receive, and how high a balance you'll be allowed to carry.
Generally, cards for consumers with fair credit have above-average APRs (currently around 18%), typically in the 22% to 25% range. You should have access to a wide range of credit cards and loans, and you should be able to qualify for cards that offer moderate rewards and benefits.
The credit card landscape deteriorates once your FICO score drops into the "bad" category. You will find it harder to get a loan or a rewarding credit card, and you'll face high interest rates and fees.

The cards designed for consumers with poor credit often provide little or no rewards on purchases and only the most rudimentary benefits, such as $0 fraud protection. APRs in the 25% to 30% range are common, with rates as high as 36% for very bad scores.
APRs for secured cards should be lower than those for unsecured cards, but that's not always the case. When you have bad credit, you need to know what a bad credit credit card will charge you and what benefits it will offer you.
Fees charged by bad credit credit cards are usually high and varied, and benefits are scant:
Annual fee: Expect an annual fee as high as $100. You may see some cards showing a sliding scale of annual fees, but if your credit is bad, don't expect to pay a low (or no) annual fee.
Setup fee: A one-time upfront fee, often up to $99, may be assessed just to open the account. This upfront fee may be subtracted from your initial credit limit until you pay it.
Monthly maintenance charge: Typically waived for the first year, this charge costs about $6 a month. It accomplishes nothing except fattening up the profits of the credit card company.
Grace periods: Most of these cards do offer grace periods, typically 21 days or longer. A grace period is the interval between the statement date and payment due date in which you aren't charged interest on purchases unless you are already carrying a balance from previous periods. However, the Applied Bank® Secured Visa® Gold Preferred® Credit Card has no grace period. You'll be charged interest (albeit at an attractive rate), starting on the transaction date for purchases and cash advances. If you arrange to cover the purchase on the transaction date via a phone call to a customer service rep, you'll have to pay an "optional payment" fee (although you can pay at the website or on the mobile app without a fee).
Cash advances: Almost all credit cards charge a 3% to 5% fee for cash advances, with a minimum charge of $5 or $10. Some may waive the fee for the first year. Typically, cash advance APRs are higher than those for purchases.
Penalties: You can expect to pay a fee, typically around $40, whenever you miss a payment or your check bounces. In addition, some cards impose a penalty APR, typically 29.99%, on a semi-permanent basis if your payment is late.
Credit limits: Expect very tight credit limits on unsecured cards for consumers with bad credit, as low as $200 initially. You may be offered a higher limit after you pay your bills on time for a set period but watch out for any attached fees.
Nuisance fees: These include fees for additional and replacement cards, hard copies of your statements, expedited shipments, automated account information inquiries, foreign transactions, and stop payments.
Balance transfers: Virtually no cards in this category offer balance transfers.
Rewards: Most unsecured cards for bad credit offer no rewards for purchases, no signup bonuses, and no 0% introductory APRs on eligible purchases.
Benefits: Meager at best, few cards in this category go beyond basic benefits such as 0% fraud liability and reporting payments to all three credit bureaus. The Capital One Platinum Secured Credit Card is a little more generous, offering credit card monitoring and virtual account numbers via Capital One Eno®.
If you can lift your credit score into the fair range, many of these defects largely disappear, including the monthly payment of maintenance fees, setup fees, 0-day grace periods, lack of rewards and bonuses, tight credit limits, and some nuisance fees. Balance transfers become possible, and higher initial credit limits are available.
Of course, a fair credit score will not garner you the customer of the year award from your card issuer. It's a long distance between fair and excellent credit scores, but many folks have made the journey and enjoyed the rewards for doing so.
What Is the Easiest Credit Card to Get With Fair Credit?
Without a doubt, the easiest credit card to acquire, whatever your credit score, is a secured credit card. This card requires you to post collateral to a security account controlled by the card issuer.
The amount of your cash deposit usually equals your credit limit, although some cards allow you to establish a small initial credit line with a smaller deposit. Because the security account protects the credit card companies from losses should you miss a payment, a low APR should be possible, though hardly certain, and the credit card company may forego any hard pulls of your credit reports before approving your card.
All four reviewed fair-credit credit cards are unsecured, so your application must depend on your creditworthiness rather than collateral. Within this group, the Capital One Platinum Credit Card is probably the easiest credit card to obtain, judging from a general consensus of reviews.
However, there is no real way to rigorously judge which one is truly the easiest to get, and we expect they all are in the same ballpark.
Nonetheless, we ranked the Capital One Platinum Credit Card highest, in part, due to its $0 annual fee. Moreover, we applaud Capital One's Eno® and CreditWise® services that help you monitor and protect your credit.
The Merrick Bank Double Your Line® Mastercard® offers a pledge to double your credit limit if you make at least your minimum payment on time each month for the first seven months. Otherwise, it offers few benefits and no rewards.
All four of the reviewed cards for fair credit share some similar features:
Prequalification: All encourage you to prequalify for the card by filling out and submitting a short form. Prequalification does not guarantee final acceptance, but it also does not hurt your credit score since it doesn't involve a hard credit inquiry.
Credit Bureau Reporting: All report your payment activity to all three major credit bureaus, thereby giving you the opportunity through on-time payments to improve your credit score.
Fraud protection: Each card provides $0 fraud liability protection at no extra cost if your card is ever lost or stolen.
Credit monitoring: All four cards provide you access to your credit score, although the exact scoring system varies.
Grace period: Each card gives you an interest-free grace period of at least 24 days from the statement end date to pay your bill. The grace period does not apply if you were carrying a balance at the start of the billing period.
The factors that distinguish these cards from each other include their APRs, fees, credit limits, rewards, and benefits.
Which Credit Cards Give Instant Approval?
All of our reviewed cards give you an instant decision when you attempt to prequalify if an instant approval credit card means approval within a few minutes. The surest instant approval credit is secured. It is an easily obtainable guaranteed approval credit card and provides the quickest approval, but the approval is subject to the receipt of your security deposit.
Prequalification can proceed quickly because the issuer does, at most, a soft credit inquiry. If you do successfully prequalify for a card, you can then complete the full application form and, for unsecured cards, submit to a hard pull of your credit. Final approval may occur instantly, but if your credit is particularly bad, the process may stretch out as the issuer seeks additional information.
Another way to get instant approval is through a prepaid card. Unfortunately, a prepaid card is really a debit card, not a credit card.
What Is the Easiest Unsecured Credit Card to Get Approved For?
The easiest approvals come from the two unsecured cards for consumers with poor credit, the Surge® Platinum Mastercard® and the Reflex® Platinum Mastercard®, which welcome all credit types to apply.
These two cards are almost twins, both marketed by Continental Finance and issued by Celtic Bank.
If you have no credit history, you may prefer the Reflex® Platinum Mastercard®, which explicitly markets to this type of applicant.
Easy approval comes at a cost. You'll be saddled with an annual fee plus fees for additional cards, foreign transactions, and late or returned payments. The worst fee — monthly maintenance — is, thankfully, waived for the first year.
We continue to recommend secured cards for consumers with bad credit who are looking for a guaranteed approval credit card. The best secured cards are a cinch to obtain and have low APRs and fees.
Are There Business Cards For Fair or Bad Credit?
Your or your company's below-average credit scores do not disqualify you from all business credit cards, but it does narrow the field. Furthermore, as a small business owner, you'll find it difficult to separate your personal credit score from that of your company.
This inseparability is due to the personal guarantee small business credit cards expect from owners that they use their own resources to ensure they meet the monthly payments. You may say that the owner is the business card's signer and cosigner.
It's no wonder that issuers of business credit cards demand personal guaranties, considering the failure rate among startups and fledgling companies. About 20% of businesses flop in their first year and only 1 in 2 survive through their fifth year, according to Forbes.
We need to distinguish between business credit cards, which are aimed at the owners of small and medium-sized companies, from corporate cards marketed to companies with annual revenues of at least $1 million. Corporate cards, such as the ones offered by Chase, American Express, Capital One, Citi, and Wells Fargo, don't require personal guarantees since hundreds or thousands of shareholders normally own the companies.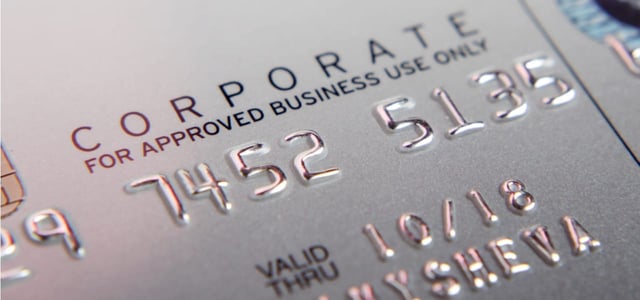 On the other hand, there may be just one or a few owners of a small proprietorship, partnership, or limited liability company, making it easier to identify the individual(s) who would be asked for a personal pledge. If you are one such individual, you may need to employ a strategy — such as improving your company's credit, using a cosigner, getting a secured card, or developing a relationship with a bank — to get a business credit card.
Improving Your Company's Credit
Your company may be able to obtain a credit card independently of your own credit score, as long as your company has good or excellent credit. Start by converting your sole proprietorship or partnership to a limited liability company or limited partnership, respectively, to allow some separation from your personal assets.
When setting up a separate company, you'll need the IRS to issue you an Employer Identification Number (EIN), so you can establish your business bank account.
Next, you need to clean up your personal credit reports, copies of which you can get for free from AnnualCreditReport.com. A credit repair company can do this for a moderate fee, or you can choose the DIY route if you have the time and expertise.
As you work to establish your company's creditworthiness independent of your own, you'll need to qualify for business credit reporting from Dun & Bradstreet, Experian, and Equifax. This type of reporting depends on business-oriented metrics, including:
Number of trade experiences
Outstanding balances
Payment habits
Credit utilization
Demographics (years on file, business size, etc.)
Public financial records
Trends over time
To be followed and scored by Dun & Bradstreet (D&B), you'll need to apply for a D&B Data Universal Numbering System (DUNS) Number so you can demonstrate your business's positive payment history.
First released in 1963, DUNS is a standard credit rating system used to report public information about your company, establish a D&B PAYDEX credit score, and gain access to business with government entities and private foreign companies.
To qualify for a DUNS number, you'll need to provide the following:
Address of the business
Number of employees
Phone number
Primary products or services
The legal status of your business (partnership, LLC, corporation, proprietorship)
The year of establishment
Your business's legal name
It takes about a month to get your DUNS number after submitting this information to D&B, although you can pay a couple of hundred dollars to accelerate the process. Once set up, D&B will start collecting information for your credit report, including activity related to:
Business lines of credit
Payment timeliness
Company credit cards
Vendor contracts
Merchant credit arrangements
Supplier agreements
Legal judgements
Bankruptcies
Because many vendors and suppliers don't report activity to D&B, it falls upon you to submit reports yourself (fees apply).
If you plan to do business with the federal government, you can use your DUNS number to register with the System for Award Management (SAM), so you can receive payments.
An unusual feature for business credit scoring is the boost you'll get by paying your bills ahead of time. In all circumstances, you must never miss a payment due date if you want to avoid significant damage to your business credit score.
Of course, it's important to avoid derogatory actions, such as bankruptcies and lawsuits that will hurt your credit rating.
Use a Cosigner
Your personal guarantee will not get you very far if your credit is bad. If that's the case, use a creditworthy cosigner (if available) when your business applies for a loan or credit card.
You'll find that many issuers of business credit cards, including Capital One and Chase, welcome cosigners. Having one can make the difference between acceptance and rejection.
Potential cosigners should assess the risks before agreeing to participate. These risks include:
Damage to their scores because of late payments.
A higher credit utilization ratio.
Credit limit increases granted to the business without their permission or knowledge.
If you agree to become a cosigner, establish an up-front exit strategy to ensure your personal guarantee isn't open-ended. It may be time to exit when the company starts paying down its debt or otherwise changes its credit arrangements.
Get a Secured Business Credit Card
Businesses can also get secured credit cards, no matter their history or prospects. Generally, your business secured card will provide benefits similar to those offered by an unsecured credit card or charge card.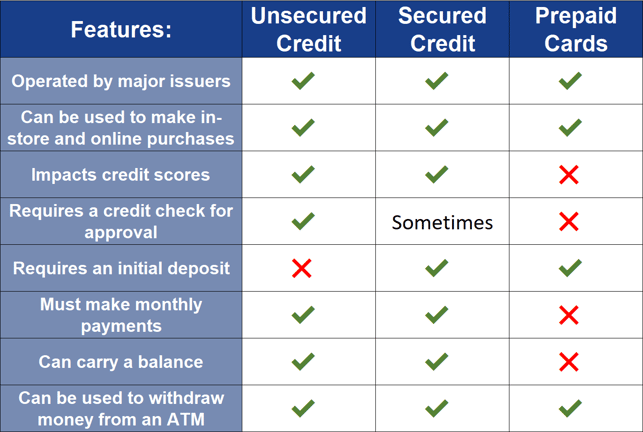 You can get a business credit card easily because your security deposit collateralizes the card's credit line. Depending on how big your cash deposit is, you can establish a fairly impressive credit line.
For example, you can deposit up to $25,000 into the security account for a Wells Fargo Business Secured Card. Eventually, you may be able to graduate to an unsecured card by making your payments on time and keeping your debt levels low.
(The information related to Wells Fargo Business Secured Card has been collected by CardRates.com and has not been reviewed or provided by the issuer or provider of this product or service.)
Develop a Relationship With Your Bank
You may find it a little icky, but a little socializing with the loan officer at your local credit union or community bank may improve your access to business credit cards and loans. Financial institutions appreciate customer loyalty and want to understand your business plans.
When you open a business account, the financial institution can start collecting fees that will help ingratiate your company. Although nothing is guaranteed, a good relationship with your banker may help you when your business requires a loan or some other product.
How Do I Build Credit With a Credit Card?
Anyone can encounter financial trouble from time to time. You can use a credit card to help you reestablish good credit that you lost due to unfortunate events or to establish your credit profile if you are new to the world of credit.
If you are interested in building credit, it's not enough simply to own a credit card. You must use the card regularly and use it wisely.
Here are some tips on the five factors that contribute to your credit score.
Timely Payments
Your FICO score is computed based on five major factors, and the most important of these — worth 35% of your total score — is your payment history. To have a positive history, you must pay your bills on time, every time, without fail.
No other score factor has as much sway as payment history, and no factor can do as much damage or provide as much boost. Late payments are bad enough, but they may be the first step toward much worse outcomes, including collections, write-offs, repossessions, foreclosures, and bankruptcies.
That's why it's critical you pay your bills — all your bills — on time, including those for credit cards, loans, rent, cable, cell phones, and utilities. Use a calendar or financial software to schedule your payments, so none of them fall through the cracks.
Reduce Your Credit Card Balances
Your credit utilization ratio (CUR) is the amount of credit you use versus the amount available. You can calculate it by adding up your credit card balances and dividing the total by the sum of your credit card limits.
The dividing line between a good and bad CUR is 30%. You want to always use less than 30% of your available credit, and ideally below 20%, to get the full benefit. The credit bureaus treat a high CUR as an indication of potential financial distress and mark you down accordingly.

Your FICO score assigns 30% of its value to your indebtedness. That makes it almost as important as credit history when calculating your credit score.
If your CUR is too high, take steps to pay down your balances while not charging new purchases on your credit cards. CUR is constantly recalculated, so keep on top of your credit card balances and don't let them get too big.
Maintain Your Credit History Age
It may not seem very important, but 15% of your FICO score is determined by the age of your credit accounts. Credit bureaus want to see accounts as old as seven years to give you full credit for account age.
The thinking is that you are a steady person, financially speaking, if you can manage long-term relationships with credit accounts. In other words, you want to keep your old credit cards active, even if for only one transaction per year.
Account age makes up 15% of your credit score. Don't cancel old cards when you replace them with new ones. Canceling cards reduces your average account age and maybe even the age of your oldest account, both of which can hurt your credit score.
Diversify Your Credit Accounts
The FICO gods like to see you juggle different types of credit to demonstrate your ability to manage credit. That means you'll want to have at least one credit card, as well as a few different types of loans — personal, collateralized, installment, student, etc.
You don't need to have multiple loans all at once, as this factor (worth 10% of your credit score) applies to your long-term behavior. Also, don't take out a loan just to help boost your credit score, it's seldom worth it.
Limit Hard Inquiries
When you apply (as opposed to prequalify) for a credit card or loan, the issuer/lender makes a hard credit inquiry as part of the approval process. Hard inquiries — which make up 10% of your FICO score — can hurt your credit score, so you should reign in your desire for more cards.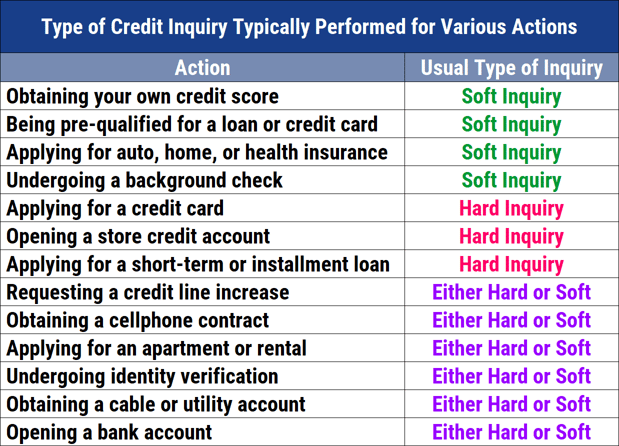 Hard Inquiries serve as proxies for credit applications since only you can authorize them — typically when submitting a credit card or loan application. When too many come in within a short time, they may indicate financial distress and thereby hurt your score by five to 10 points for up to a year.
You can minimize the damage by limiting new credit applications to one every six months. Soft credit inquiries don't affect your credit score.
Carefully Consider Options For the Easiest Approval Cards For Fair & Bad Credit
Our review of the easiest approval cards for fair & bad credit has identified a handful of secured and unsecured cards that are easy to get and offer reasonable value for your money. Each summary box contains an APPLY NOW link you can use to find out more information about the cards that interest you and then prequalify for your favorites.
Make sure you understand all the costs and provisions disclosed in a card's terms and conditions before signing up. It's dispiriting to easily qualify for a credit card only to be hit by gotchas like high fees, low credit limits, or 0-day grace periods.
Advertiser Disclosure
CardRates.com is a free online resource that offers valuable content and comparison services to users. To keep this resource 100% free, we receive compensation for referrals for many of the offers listed on the site. Along with key review factors, this compensation may impact how and where products appear across CardRates.com (including, for example, the order in which they appear). CardRates.com does not include the entire universe of available offers. Editorial opinions expressed on the site are strictly our own and are not provided, endorsed, or approved by advertisers.