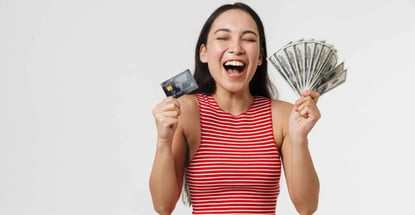 Some folks may not find a $2,000 credit limit all that impressive, given that the average new card credit line was $5,021 in the third quarter of 2022, according to TransUnion. But when you consider that 56% of Americans can't cover a $1,000 emergency expense, $2,000 starts to look pretty good. 
We've assembled a list of good-looking credit cards with $2,000+ limits, available to consumers with bad, fair, or good credit. A $2,000+ credit line can come in handy during an emergency. It also allows you to finance big-ticket purchases such as kitchen appliances, a large-screen TV, or a much-needed vacation. 
Cards For Bad Credit With $2,000+ Limits
Many cards for bad credit have limits in the $300 to $1,000 range. We review a pair of unsecured cards that may allow a limit of $2,000, after you demonstrate a history of on-time payments, and a few secured cards that allow you to deposit up to $2,500 for an equal-sized credit line.
You may be able to secure up to a $2,000 credit limit with the Surge® Platinum Mastercard® after you open an account and make a series of on-time payments. The annual fee cuts into your available limit, but the potentially high initial credit limit substantially exceeds the usual $300 credit limit for most subprime unsecured cards.
Of course, not all applicants are eligible for an initial $1,000 limit. Your credit limit depends on other factors, such as your income and recent payment history.
The only difference between the Reflex® Platinum Mastercard® and the Surge® Platinum Mastercard® is the former welcomes consumers with no credit history. Otherwise, the cards are clones. Not surprisingly, the same sponsor and issuer offer both cards with the same stiff costs. 
In its favor, the card waives the monthly maintenance fee in the first year. And you can avoid the high APR by paying your entire balance each month. Both cards prohibit cash advance transactions for 95 days after account opening. 
As with almost all secured cards, the amount you deposit to the Capital One Quicksilver Secured Cash Rewards Credit Card equals the credit limit you'll receive. In this case, the deposit can range from $200 to $2,500.
If you demonstrate creditworthy behavior, the issuer may raise your credit card limit without an additional deposit or even refund the deposit money entirely. It offers cash back rewards, including a special bonus rate when you book rental cars and hotels through Capital One Travel.
The OpenSky® Secured Visa® Credit Card from Capital Bank lets you choose a credit limit of up to $3,000 based on your security deposit. Cardholders can request a credit limit increase at any time (additional deposit required).
This credit card is one of the few available without a credit check. Whether you're building or rebuilding credit, the OpenSky® Secured Visa® Credit Card is a good option that is regularly rated among the best secured credit card offers for bad credit.
Cards For Fair Credit With $2,000+ Limits
You have fair credit if your FICO score lies between 580 and 669. Consumers with fair credit qualify for a broader selection of credit cards, including the following four. All have reports of cardholders with a credit limit of $2,000 or more.
The Capital One Platinum Credit Card is excellent for building credit and is probably the best unsecured credit card for fair credit. The initial credit limit is relatively low, but cardholders report lines as high as $3,000.
This card also features a competitive interest rate, no penalty APR for late payments, fraud protection, and unlimited credit monitoring through Capital One CreditWise. The card helps you rebuild credit by reporting your payments to each major credit bureau.
If you have fair credit, the Capital One QuicksilverOne Cash Rewards Credit Card is also a good choice from this issuer. The starting credit limit may be as low as $300, but you should be able to increase that limit up to $2,000 or more over time through responsible use.
The card provides a competitive cash back rewards rate but carries a modest annual fee.
The Discover it® Student Cash Back is available to students with no, limited, or fair credit. Your starting credit limit is based on your creditworthiness, but cardmembers report limits as high as $3,000.
The card has many of the same rewards and benefits as the non-student version, including the famous Discover Cashback Match that doubles the rewards earned during the first year after account opening.
While the Capital One Quicksilver Student Cash Rewards Credit Card card may not start you with an initial $2,000 credit limit, you may be able to earn a limit that high after becoming a cardholder and using the card responsibly, such as always paying your monthly bill on time. Reporting income increases to the bank will help your case, too.
This card features cash back rewards, no annual fee, and FICO credit score tracking, making it an excellent choice for any student who qualifies.
Cards For Good Credit With $2,000+ Limits
When you have good credit, you can have your choice of credit cards. The ones we've chosen for this list favor frugal consumers with FICO scores of 670 and higher.
We consider Discover it® Cash Back among the best credit cards for good credit. Reports indicate the minimum credit limit is at least $500, but some cardholders report limits as high as $20,000 or more over time.
This rewards card lets you earn bonus cash back, up to the quarterly maximum, when you activate quarterly rotating merchant categories. A 0% APR offer may apply to purchases and balance transfer transactions during the introductory period, after which the standard APR will apply.
The Chase Freedom Unlimited® offers an extended range of credit limits, from $500 to $20,000 or more. It offers tiered cash back rewards with no earnings caps.
This card has been ranked our top cash back card for a while, and new cardholders will especially appreciate the intro offer. 
The Capital One VentureOne Rewards Credit Card offers annual-fee-free No Hassle Rewards® and a reported maximum credit limit of at least $20,000. The card doesn't charge an annual or foreign transaction fee, which means your rewards go further.
The card offers many benefits, including travel accident insurance, auto rental collision damage waiver, and extended warranty protection. You can redeem your miles in several ways or transfer them to partner loyalty programs.
How Do Credit Card Limits Work?
Most credit cards limit how much you can charge for purchases and cash advances. American Express also offers charge cards that do not have a preset spending limit and require you to pay the monthly balance in full. 
Your credit card adjusts your credit limit to your credit score or security deposit. The credit card company will deny transactions that may cause you to exceed your credit limit, although some cards may give you extra wiggle room if the overage is relatively small. Some cards charge a fee if you attempt a transaction that would put you over your limit.
A card's available credit line applies to the sum of purchase, cash advance, and balance transfer transactions. Almost all issuers limit cash advances to a portion of your credit line.
Secured Cards
In almost all cases, a secured card's credit limit equals the security deposit. The exception is the Capital One Platinum Secured Credit Card, which allows you to establish a $200 credit line with a fixed deposit as small as $49.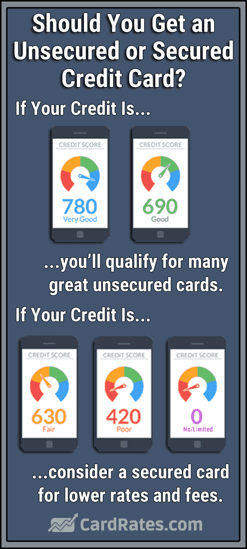 The credit limits on secured cards vary. The minimum amount is usually $200, and some cards set their maximum limit at $5,000 or more. Secured cards may set low initial limits but allow you to increase your deposit later. 
Many secured cards will increase your limit without additional funds or even refund your entire deposit if you consistently pay your bills on time for a set period. It also helps to keep your credit utilization ratio (i.e., used credit / available credit) low — the lower, the better.
Unsecured Cards
Unsecured cards do not require deposits. They set their credit limits based on your credit score and other factors. Some premium cards offer six-figure limits, but most cards operate in the range of $200 to $50,000.
Occasionally, you may receive a credit limit increase, either at the issuer's instigation or your request. 
How Do I Get a Credit Card With a $2,000 Limit?
If you have bad credit, you'll probably need to rely on a secured credit card to get a $2,000 limit by depositing an equal amount. If your credit is fair or better, the odds of getting an unsecured card with a $2,000 limit improve.
You can apply for a credit card online by providing information about yourself and your residence, income, and expenses. Many cards let you first prequalify without impacting your credit score. But prequalification does not guarantee final approval.
Most cards perform a hard credit check when you apply, which may affect your score. But the impact will be small and could be reversed by positive factors if you receive approval. 
You must cough up any security deposit or signup fee before the credit card company sends you a card, but you won't have to pay the annual fee, if any, ahead of time. The card should arrive within seven to 10 days, although some issuers (such as Discover) can expedite the shipping. You must notify the issuer that you've received the card before using it.
What Credit Score Do I Need to Get a Card With a $2,000 Limit?
Many secured cards have relatively low or no credit score requirements (a FICO score of 500 or less). But you may need a FICO score of 580 or higher to get a $2,000 limit on an unsecured card.
Your credit score is irrelevant for cards that do not perform credit checks, which is the case for a few of the cards in this review.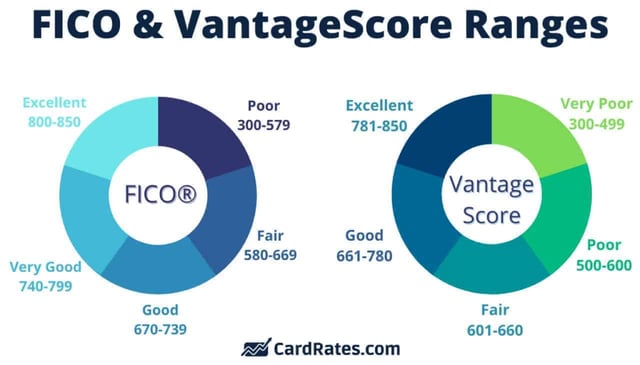 You can achieve a higher score by paying your bills on time and keeping your credit utilization ratio low but not quite at zero. Some revolving card debt is better than none when it comes to credit scores.
Sometimes, cards break their own rules by rejecting applicants with acceptable scores or approving those with low scores. This indicates that issuers use more than a credit score to decide who they will approve. 
For example, Chase's 5/24 Rule prohibits getting a new Chase card if you've opened five or more credit card accounts (from any issuers) in the past 24 months. Sometimes, a credit card issuer will deny your application if it previously had a negative interaction with you. But generally, your odds of a $2,000+ credit limit improve as your FICO score increases.
How Do I Get a Credit Limit Increase?
There are four ways to get a credit limit increase:
For secured cards, you can increase your limit by adding money to your security deposit, assuming the credit card issuer allows it.
You can ask for a higher credit limit on your unsecured card. The issuer may ask you for supporting financial information to prove you can afford to repay a higher credit line. A few cards set hard ceilings on the credit lines they will approve. In that case, you may need to apply for additional credit cards.
Be patient. Many card issuers routinely review payment performance and reward responsible cardowners with a higher credit limit.
If you own multiple cards from the same issuer, you may be able to shift some of your credit line from one card to another.
What Is the Average Credit Limit?
Experian reports that the average American has access to just over $30,000 in credit, but the average credit card balance is almost $5,600. The $30,000 figure includes the credit limits on all owned cards.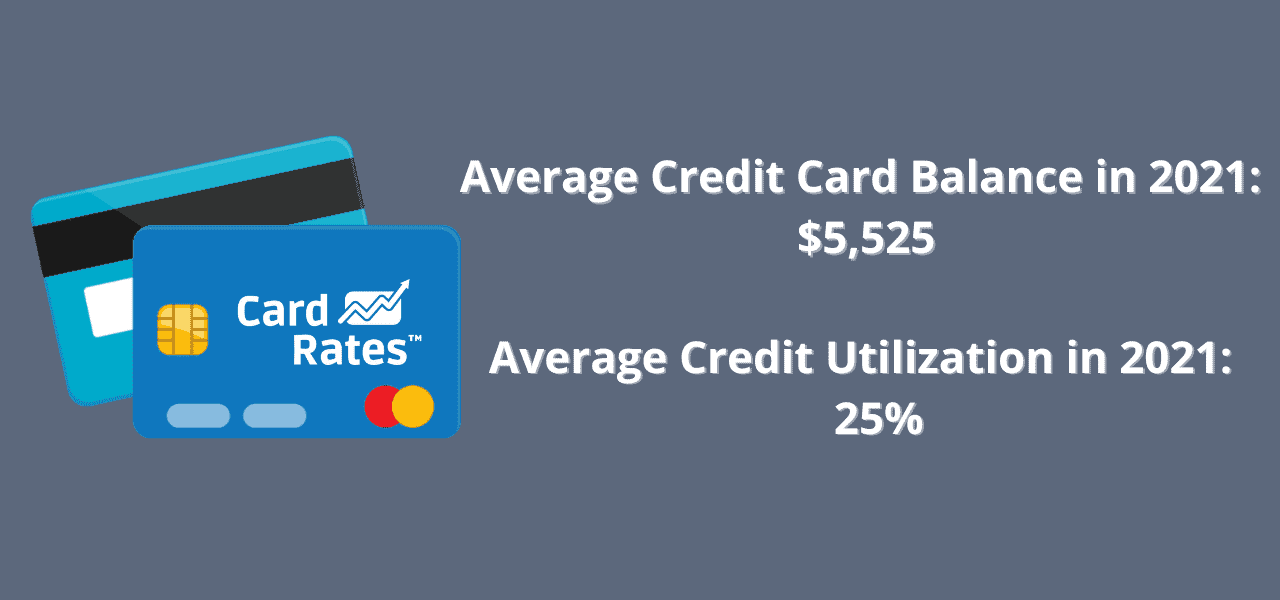 Individual cards, as described earlier, set their credit limits according to credit scores or security deposits. Bankrate reports that the credit limit on your first credit card will usually be $500 to $1,000.
A $2,000 Credit Limit Is Within Reach
You may be able to obtain credit cards with $2,000 limits, even with bad or limited credit. Getting a secured credit card is pretty easy, and some cards skip the credit check entirely. If your credit is fair or better, you will have more luck getting an unsecured card with a $2,000 credit line. 
Among the many reasons to improve your credit score is the increased access to better quality credit cards with higher limits, lower costs, and more generous perks. In any case, it's an excellent move to scale your credit limit to your budget lest you find yourself with an uncomfortable amount of debt.
Final Notes on "11 Credit Cards With $2,000+ Credit Limits (Sep. 2023)"
We hope this guide "11 Credit Cards With $2,000+ Credit Limits (Sep. 2023)" has been a helpful resource for you in learning more about your financial options. In this guide, we've covered:
Cards For Bad Credit With $2,000+ Limits
Cards For Fair Credit With $2,000+ Limits
Cards For Good Credit With $2,000+ Limits
How Do Credit Card Limits Work?
How Do I Get a Credit Card With a $2,000 Limit?
What Credit Score Do I Need to Get a Card With a $2,000 Limit?
How Do I Get a Credit Limit Increase?
What Is the Average Credit Limit?
A $2,000 Credit Limit Is Within Reach
To learn more about options not mentioned here, be sure to check out other popular reviews from our team of experts:
We also encourage you to check back at this URL regularly, as we update the offers listed in "11 Credit Cards With $2,000+ Credit Limits (Sep. 2023)" and other guides on a daily basis.
Advertiser Disclosure
CardRates.com is a free online resource that offers valuable content and comparison services to users. To keep this resource 100% free, we receive compensation for referrals for many of the offers listed on the site. Along with key review factors, this compensation may impact how and where products appear across CardRates.com (including, for example, the order in which they appear). CardRates.com does not include the entire universe of available offers. Editorial opinions expressed on the site are strictly our own and are not provided, endorsed, or approved by advertisers.