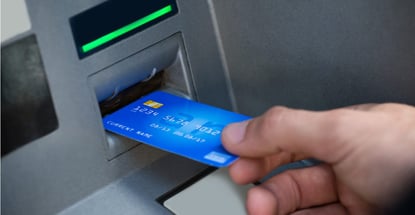 It's comforting to have one or more of the best cash advance credit cards in your wallet when you need some money right away.
A cash advance is an immediate loan charged against your credit card which you can receive without any intervening approvals or paperwork. Cash advances aren't cheap, but at least they are convenient.
Best Overall Card For Cash Advances
If you are one of the almost 1 million members of Digital Credit Union, you can get the DCU Visa® Platinum Credit Card and enjoy one of the lowest starting APRs — 8.50% — for cash advances. What's more, the card charges no transaction fee for cash advances, nor does it charge an annual fee, a balance transfer fee, or a foreign transaction fee.
The card is compatible with major mobile wallets and offers optional overdraft protection when the cardmember also has a DCU checking account.
Best Cash Advance Cards From a Major Issuer
We give top honors to Capital One for its low 3% cash advance fee, which stands in contrast to the standard 5% charged on the cards from other major issuers. Capital One credit cards consistently have high cardmember ratings for their competitive cash back and rewards points offerings.
Honorable mention goes to Bank of America. It also only charges a 3% fee on cash advances. However, its variable APR on cash advances is about 2 percentage points higher than that from Capital One. Bank of America has branches throughout the country and offers several popular credit cards.
Unlike our top recommendation, these two issuers and others like them charge a relatively high fixed or variable APR for cash advances. You want to repay a cash advance as soon as possible because they have no grace period — you begin accruing interest from the first day and continue to do so until you repay the advance.
You can also get a business credit card, including from Capital One and Bank of America, that offers more generous cash advances.
Cash Advance Alternatives
Cash advances are convenient, but you pay for that convenience with a high interest rate and fees. A small personal loan may be a better option, especially if you have good credit.
The APRs on personal loans may be lower than those for credit cards, and payments are predictable. You have at least three months to repay the loan and as long as 84 months if you need more time. The number of monthly installment payments is equivalent to the term of the loan.
In addition to personal loans, the following three loan networks may be able to get you a short-term online cash advance that you repay all at once when you next get paid. Online payday loans may cost less than those available from storefronts and can be funded as soon as the next business day.
Short-term loans up to $5,000
Online marketplace of lenders
Funds available in as few as 24 hours
Simple online form takes less than 5 minutes
Trusted by more than 2 million customers
Not available in NY or CT
It takes only a few minutes to prequalify for an unsecured loan arranged by MoneyMutual®. That's all the time it takes to fill out the company's short loan request form.
To prequalify, you must have a reliable income of at least $800 a month. After you prequalify, MoneyMutual® will transfer you to one of the direct lenders on its network, where you finish the application process before receiving an instant loan decision.
Loans from $500 to $10,000
All credit types accepted
Receive a loan decision in minutes
Get funds directly to your bank account
Use the loan for any purpose
CashUSA can instantly prequalify you for a fast cash loan if you are a U.S. citizen or permanent resident, 18 or older, with an after-tax monthly income of at least $1,000.
You must also have an active checking account in your name, as well as a valid email address and phone number.
CashUSA serves consumers with all types of credit. Its large lender network can approve your loan immediately and fund your bank account as soon as the next business day.
Quick loans of up to $5,000
Submit one form to receive multiple options without harming your credit score
All credit ratings welcome to apply
Requires a driver's license, bank account, and SSN
Get your funds as soon as tomorrow
BillsHappen® can instantly prequalify you for a personal loan that you repay in as few as three equal monthly payment installments. Its network of direct lenders offers loans of various sizes, making it easier to find the right size loan for your needs.
You must have a Social Security number and be employed, self-employed, or receiving benefits to prequalify. The BillsHappen® website utilizes advanced encryption protocols to ensure your privacy and security.
How Do I Get a Credit Card Cash Advance?
A cash advance is a handy perk that is available on most credit cards. In fact, only cards aimed at consumers with bad credit may omit cash advances from its benefits.
Getting a credit card cash advance is quite easy, but first, you'll need a credit card. We venture to say that most consumers don't choose their credit cards based on cash advance policies, but if you often find it necessary to borrow small amounts for short periods, you'll want to consider competing cash advance APRs when choosing a card.
As far as obtaining a cash advance, you have a few ways to collect the money. Perhaps the easiest path to a cash withdrawal is to go to an ATM on your card's network to get your advance. You can also get one at a bank branch, and many cards offer online advances wired to your bank account.
The nice thing about a credit card cash advance transaction is that you don't have to jump through hoops to get one. You did all the hard work when you applied for the card, and your cash advances won't require any new applications or approvals.
Just bear the following in mind:
Limits: The size of your advance is limited by your cash advance credit line, which is usually up to 80% of your available credit limit.
Interest: You will begin accruing interest at the stated APR starting from the first day of the cash advance. Contrast this to the interest-free grace period of 21 or more days on eligible purchases offered by almost all credit cards. The Interest rate on cash advances is usually higher than that for net purchases, although the DCU Visa® Platinum Credit Card offers a remarkably low cash advance APR.
Fees: Almost all credit cards charge a 3% to 5% upfront charge on each cash advance. A 5% fee can mean a $50 charge on a $1,000 cash advance transaction on top of the APR.
Credit quality: Your credit score plays a big role in which credit cards you can get and what credit limits you'll receive. If you have bad credit and want access to bigger cash advances, you'll have to improve your credit score. That means paying your bills on time every month and keeping your unpaid balances in check.
You should expect the upfront fee to be subtracted from the loan proceeds when you get a cash advance. Also, there may be additional fees if you obtain your cash advance from an ATM cash withdrawal.
You can't get a cash advance from a debit card. Any withdrawals from a debit card are from your bank account balance. For prepaid or gift cards, withdrawals come from the card account. Gift cards are usually not reloadable.
Do Cash Advances Hurt Your Credit?
The impact of cash advances on your credit score depends on how much you borrow and how quickly you pay it back. Your FICO credit score depends on various factors, and 30% of the score hinges on the amount of credit card debt you use.
Specifically, FICO measures your credit utilization rate, which is the credit card balance you have compared with the amount of credit you have available. FICO deducts credit score points for cardholders who have a CUR above 30%.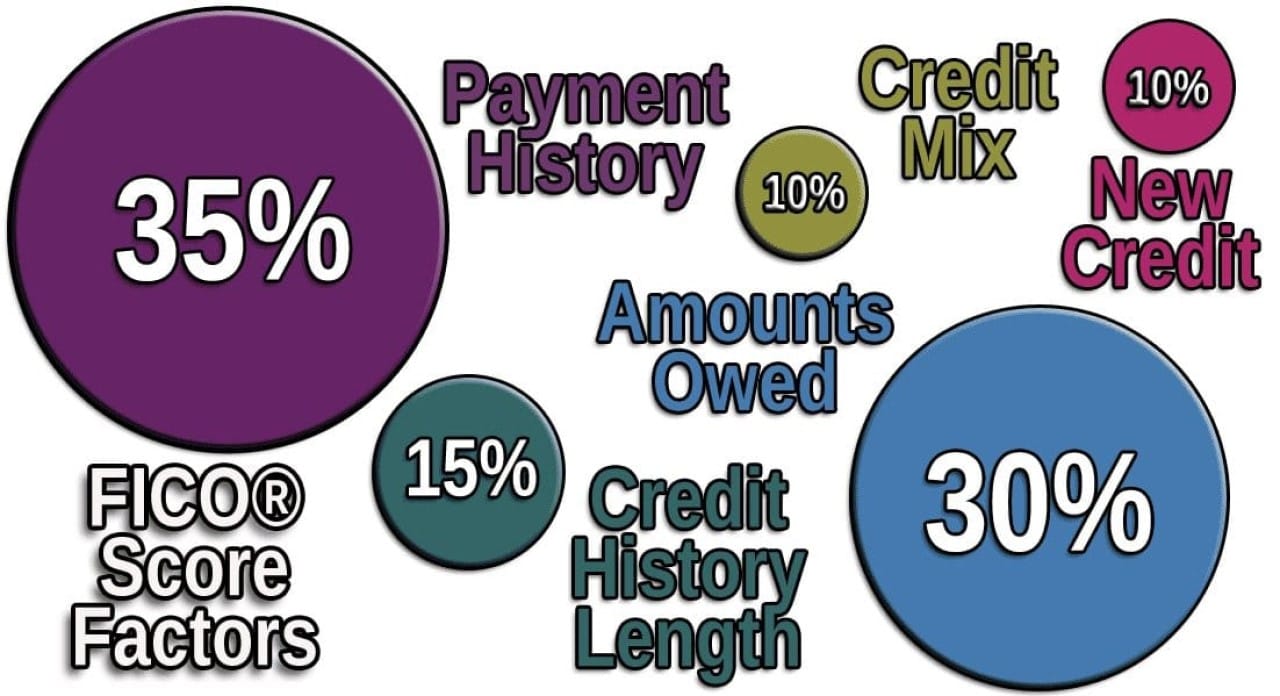 Cash advances are included in the CUR calculation, so if you take advances that swallow up your available credit, you risk harming your credit score.
Don't be fooled if you have a credit card with a 0% introductory APR. Just because your introductory APR is zero, your CUR will suffer if you rack up a high purchase balance.
You can easily rectify a high CUR by repaying the amount you owe. You should try to get your CUR back down below 30% if it suddenly spikes, such as when you take a cash advance.
More ominous to your credit score is failure to repay the minimum amount due each month. Late payments trigger fees and even card account cancellations. And if you are 90 or more days late on payments, your credit card will report you to the major credit bureaus, thereby dropping your credit score and leaving a mark on your credit reports for up to seven years.
All that being said, an occasional cash advance that you repay quickly should have a minimal effect on your credit score.
Is It Wise to Get a Credit Card Cash Advance?
You may as well ask whether it's wise to let your family go hungry because you ran short of money this month. Cash advances are as wise a choice as the uses you put them toward.
For example, Las Vegas is probably not the place to get a cash advance, as the odds of a gambling win are always stacked against you.
But if you genuinely need some cash right away, a credit card cash advance can be a very good idea. It will cost less than a payday loan and doesn't need the approval necessary for a personal loan.

Bad credit card debt management can be quite harmful. If you consistently find yourself short of money, consider whether you have fundamental issues that may be better addressed by credit counseling than with another loan.
How Do I Know My Cash Advance Limit?
You're probably very familiar with your credit card credit limit. It's the account's total amount of credit available to you for net purchases, balance transfer transactions (a balance transfer fee applies), and cash advances. However, many cards set the cash advance limit well below the credit limit.
You can see your cash advance limit on your monthly statement under a heading like "Cash Access Line" or similar wording. That's the total amount available. The next line, labeled something like "Available for Cash," tells you your available cash advance credit, which considers your current cash advance balance.
You'll find similar information on your online account page. If all else fails, you can call your account rep for all the details.
If you have a cash rewards credit card for qualifying purchases like the Citi® Double Cash Card or another type of rewards credit card, note that cash advances will not earn you any rewards points, miles, or cash rewards, including no statement credit.
For example, cash advances will not earn you any Chase Ultimate Reward points from its credit cards, including the Chase Freedom Visa Card.
Do Cash Advances Get Paid Off First?
Quite possibly. The CARD Act of 2009 specifies that credit card companies must apply any payment amounts above the minimum payment in descending APR order, starting with the highest APR.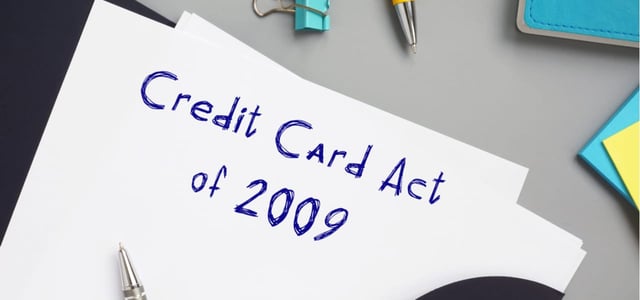 Since cash advances usually carry the highest APRs, they are likely to be paid first. But it's not a slam dunk. Take, for instance, the DCU Visa® Platinum Credit Card, in which eligible purchases, balance transfers, and cash advances share the same low APR (no cash advance or balance transfer fee applies).
You would still want the card to repay the cash advances first since they don't have a grace period, unlike qualifying purchases.
If a situation leaves you in doubt, you can contact the credit card company and verify how your payments are being allocated.
Consider Your Alternatives to the Best Cash Advance Credit Cards
Our review of the best cash advance credit cards may prove helpful if you worry about running short of cash until your next paycheck or benefits payment. You can find more information about the reviewed cards by clicking on the START HERE link, which will transfer you to the card's web page.
Be sure to check the card's Schumer Box to verify its cash advance APR and fees. Also, read the fine print for other information pertaining to cash advances, such as any limits on their use.
Final Notes on "5 Best Cash Advance Credit Cards (Sep. 2023)"
We hope this guide "5 Best Cash Advance Credit Cards (Sep. 2023)" has been a helpful resource for you in learning more about your financial options. In this guide, we've covered:
Best Overall Card For Cash Advances
Best Cash Advance Cards From a Major Issuer
Cash Advance Alternatives
How Do I Get a Credit Card Cash Advance?
Do Cash Advances Hurt Your Credit?
Is It Wise to Get a Credit Card Cash Advance?
How Do I Know My Cash Advance Limit?
Do Cash Advances Get Paid Off First?
Consider Your Alternatives to the Best Cash Advance Credit Cards
To learn more about options not mentioned here, be sure to check out other popular reviews from our team of experts:
We also encourage you to check back at this URL regularly, as we update the offers listed in "5 Best Cash Advance Credit Cards (Sep. 2023)" and other guides on a daily basis.
Advertiser Disclosure
CardRates.com is a free online resource that offers valuable content and comparison services to users. To keep this resource 100% free, we receive compensation for referrals for many of the offers listed on the site. Along with key review factors, this compensation may impact how and where products appear across CardRates.com (including, for example, the order in which they appear). CardRates.com does not include the entire universe of available offers. Editorial opinions expressed on the site are strictly our own and are not provided, endorsed, or approved by advertisers.