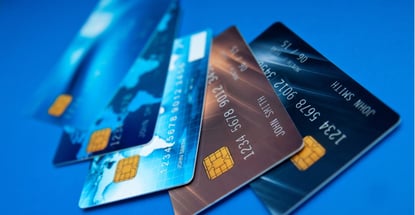 With the US prepaid card market expanding at a compound annual growth rate of 12.3% through 2025, it's not surprising that our list of prepaid debit cards is so long. In 2021 alone, this market grew to more than $640 billion, due, in part, to the use of Economic Impact Payments (via an EIP card) and debit cards incentivizing COVID vaccine use. 
Any way you slice it, prepaid cards have a lot to offer. They provide a means to manage your spending without a credit card or bank account. And they'll never slap you with a late charge or insufficient funds fee.
Read on as we make sense of the market for reloadable debit cards — one may be a perfect fit for your lifestyle.
Top 10 Prepaid Debit Cards
If you're looking to shop conveniently without a lot of red tape, consider the following prepaid debit cards. Armed with one of these, you can make purchases with a plastic card without first opening a bank account or submitting to a credit check. Several even offer bank-like functionality, such as FDIC-insured savings and direct deposits.
1. Brink's Armored™ Account
This card is currently not available.
The Brink's Armored™ Account lets you choose between pay-as-you-go pricing or a fixed monthly plan. By collecting at least $500 per month in direct deposits, you can cut the monthly plan price in half. The card features purchase cushion protection, cash rewards, and access to a high-interest savings account.
at The Bancorp Bank'ssecure website
Move money from your PayPal account to fund your prepaid card account.
Earn cash back and personalized offers, just for using your card.
With Direct Deposit, you can get paid faster than a paper check.
Card issued by The Bancorp Bank, Member FDIC. Card may be used everywhere Debit Mastercard is accepted.
Click PayPal Prepaid Mastercard® for additional features & program details, and to request a Card.
The PayPal Prepaid Mastercard® can shave two days off the time it takes to receive your direct deposits. The card works seamlessly with your regular PayPal account and offers an optional cash back rewards program. You can obtain up to six virtual card account numbers if you are concerned about security.
With Direct Deposit, you can get paid faster than a paper check.
No late fees or interest charges because this is not a credit card.
Use the Netspend Mobile App to manage your Card Account on the go and enroll to get text messages or email alerts (Message & data rates may apply).
Card use is subject to activation and ID verification. Terms and Costs apply.
Card issued by Pathward N.A., Member FDIC. Card may be used everywhere Visa debit card is accepted.
See additional NetSpend® Prepaid Visa® details.
The NetSpend® Visa® Prepaid Card comes in two versions, and this one charges a monthly fee instead of a per-use fee. You can reduce the fee by collecting at least $500 in direct deposits within one calendar month. The card features Netspend Payback Rewards, mobile check load, and access to more than 130,000 Netspend Reload centers.
With Direct Deposit, you can get paid faster than a paper check.
No late fees or interest charges because this is not a credit card.
Use the Netspend Mobile App to manage your Card Account on the go and enroll to get text messages or email alerts (Message & data rates may apply).
Card use is subject to activation and ID verification. Terms and Costs apply.
Card issued by Pathward N.A., Member FDIC. Card may be used everywhere Visa debit card is accepted.
See additional NetSpend® Prepaid Visa® details.
This second version of the NetSpend® Visa® Prepaid Card charges a pay-as-you-go fee per transaction. In all other respects, it mirrors the fixed-price card, providing payback rewards, virtual card accounts, and a purchase cushion. The card comes in four simple designs, but you can upload your own custom image if you prefer.
A reloadable prepaid debit account that can be used anywhere American Express® cards are accepted
Get your paycheck up to 2 days faster with free direct deposit
Shop with added confidence and Purchase Protection, which can help protect eligible purchases made with the card against accidental damage and theft for up to 120 days from the date of purchase
Get free ATM access at over 37,000 MoneyPass® ATM locations. It's free to add cash to your account at Family Dollar locations and free to transfer money to other Bluebird Accountholders.
With Roadside Assistance, you can call us in case of emergency for coordination and assistance services to help you get on your way
Pay no monthly fees or foreign transaction fees
The Bluebird® American Express® Prepaid Debit Account waives the monthly fee and otherwise provides low costs. You don't pay fees for foreign transactions, ATM withdrawals, or bill payments. The card accepts new cash via debit card transfers, direct deposits, mobile check captures, and deposits at Walmart stores.
Mango is a safe and convenient way to manage and access your money when and where you need it
The Mango Card is a prepaid card account and there are no hidden fees or interest charges. See your Cardholder Agreement for fees and details.
You can use your Mango Card everywhere debit Mastercard is accepted
Manage your account anywhere you are. Securely check your balance, transaction history, and send money to friends and family.
Once you activate and load your Mango Card, you can open a Savings Account with as little as $25 and get up to 6.00% Annual Percentage Yield with up to 6 transfers out each month
The Mango Prepaid Mastercard® offers eligible cardholders an optional savings account that pays up to 6% interest. You can add cash via PayPal and bank transfers, direct deposits, and deposits at Green Dot retail locations. A mobile app makes the card easy to manage, and you receive automatic text alerts whenever anyone uses your card.
Greenlight is a debit card for kids, managed by parents
Parents set flexible controls and receive real-time alerts while kids monitor their balances, set goals, and learn how to manage money
Feel secure knowing Greenlight blocks unsafe spending categories
Receive Mastercard's Zero Liability Protection
Upload a photo of your choice to create a unique custom card
Debit cards are FDIC-insured up to $250,000
Easily turn your Greenlight card on or off and receive real-time spending notifications
The Greenlight – Debit Card For Kids is a family-friendly reloadable prepaid card that teaches kids how to handle money. Parents exercise ultimate control by limiting their children's card spending and ATM use. You can select among three monthly plans with incremental access to features such as investment and protection tools.
Enjoy FREE withdrawals at over 37,000 MoneyPass® ATM locations nationwide.
Get access to your money up to 2 days faster with early Direct Deposit
No monthly fee when you direct deposit $500 or more within a statement period
Use Online Bill Pay to help you save time and help you avoid late fees. Terms apply.
Check your balance and recent transactions, pay bills on the go, get SMS text alerts, and send money to family or friends who have a Serve Account
No credit check, no hidden fees
This version of the Serve® American Express® Prepaid Debit Account waives monthly fees when you satisfy the direct deposit requirements. Or you can sign up for the version that offers 1% cash back on all purchases. You can begin using either American Express Serve card after verifying your email address.
Waive your monthly fee when you direct deposit $500+ in previous monthly period. Otherwise, $5.94 a month.*
Earn 3% cash back at Walmart.com, 2% cash back at Walmart fuel stations, & 1% cash back at Walmart stores, up to $75 each year.*
Earn 2% interest rate on up to $1,000 balance in your savings account. Plus, get chances to win cash prizes each month!*
Get peace of mind with three coverage levels, up to $200, for purchase transactions with opt-in & eligible direct deposit.*
*Please see site for full terms and conditions.
Additional Disclosure: Walmart MoneyCard® is a debit card offer.
The Walmart MoneyCard® treats shoppers to elevated cash back rewards on Walmart purchases. Fees are low, and an optional savings account earns as much as 2%. It costs nothing for cash reloads or withdrawals at a Walmart store. 
Take your kid's spending freedom to the next level with a BusyKid Visa® Prepaid Spend Debit Card. Now featuring ATM and Apple/Google Pay, the card eliminates concerns over having on-hand cash. It's easy to use, secure, and it teaches your kids how to manage money they can't see.
Every family subscription comes with up to five cards (one per child).
Cards are backed by the Visa® Zero liability policy and can be locked temporarily if misplaced.
Given it's backed by the trusted name of Visa®, the BusyKid Spend Card is widely accepted in stores and online
BusyPay™ is an easy way for family or friends to instantly send money to a child's BusyKid account
Choose from a variety of card designs to find which fits your busy kid best
The BusyKid Visa® Prepaid Spend Debit Card offers kids opportunities to learn how to save, spend, invest, and donate money. The card advocates financial education in grades K through 12 via its work with the American Public Education Foundation (APEF). Kids can invest $10 or more in listed stocks, commission-free.
More Prepaid Debit Cards to Consider
Here is a smattering of additional debit cards, some well-known and some obscure, for you to consider. Each allows you to reload money but may not provide full functionality. For example, at least one does not support ATM withdrawals.
ACE Elite™ Visa® Prepaid Debit Card: ACE is a member of the Netspend Reload Network and charges fees similar to Netspend cards. You can choose from three price plans — monthly, reduced monthly, and pay-as-you-go. Pathward N.A. issues this card, which is unavailable to Vermont residents.
Western Union® Netspend® Mastercard® Prepaid Card: This is a member of the Netspend card family and provides similar features. You can earn extra money by referring new customers who activate a card.
Movo Virtual Prepaid Visa Card: The company's integrated mobile platform allows users to create, load, and reload digital cash cards. It boasts end-to-end contactless payments that are unusually secure.
Chime Visa Debit Card: The card comes with a Chime Spending Account. There are no monthly fees or minimum balance requirements.
FamZoo Prepaid Mastercard: This is another family-friendly debit card aimed at parents and children over 12 years of age. It charges a low fixed monthly rate but offers no pay-as-you-go option. This debit Mastercard accepts funding up to $5,000 and limits ATM withdrawals to $510/day.
Fifth Third Access 360° Prepaid Debit Card: The card imposes no costs to open an account or add, withdraw, or transfer money. You can withdraw cash surcharge-free at any Allpoint ATM.
Control™ Prepaid Mastercard®: This debit Mastercard features no overdraft fees, no credit check, and no cost to order. You can get cash back, refer-a-friend rewards, anytime alerts, and a mobile app.
Akimbo Prepaid Mastercard®: A plain-vanilla card that allows you to freeze or thaw your account in real-time. It costs nothing to obtain but charges a relatively hefty reload fee.
Travelex Money Card: International travelers flock to this safer alternative to traveler's checks and cash. The card allows you to lock in an exchange rate for six foreign currencies and waives the foreign transaction fee.
WeSwap Mastercard: This card gives you access to 33 foreign currencies. It charges no monthly fee, and there is no ATM withdrawal fee for amounts that exceed $200.
Commerce Bank mySpending Card®: You can load up this reloadable prepaid card from Commerce Bank whenever you like and start shopping with more freedom. The card charges no monthly fee.
We should also take note of First Century Bank, which is consistently ranked as one of the top prepaid card issuers in the country.
What Is a Prepaid Debit Card?
A prepaid debit card is a way to spend money that you've deposited into the card's account. Superficially, it resembles a credit card or a bank debit card, but it's a decidedly different animal. 
You don't need a bank account to get a prepaid card, nor do you require good (or any) credit. That means you'll never have to face overdraft or late fees, and poor or limited credit history won't prevent you from acquiring a prepaid debit card.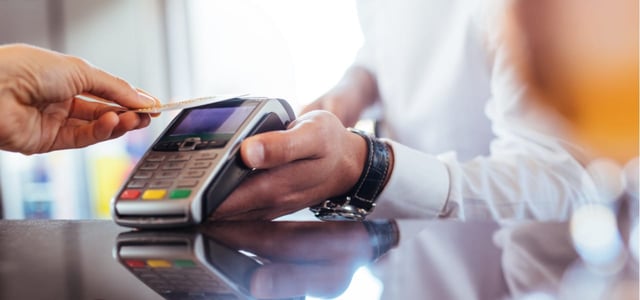 You generally can't spend more with your card than the amount on deposit. However, some cards offer a small, interest-free purchase cushion (typically $10) that you repay right away. 
Most prepaid cards operate on familiar payment networks — American Express, Visa, and Mastercard International Incorporated (Discover currently doesn't offer a prepaid debit card). As we discuss below, the cards come with many types of fees and limitations, so it's essential to do research before you choose one.
How Does a Prepaid Debit Card Work?
The most significant difference between a prepaid debit card and other plastic rectangles is how you load money onto it. Otherwise, you can shop with the card and withdraw money from it in much the same way you would using a bank debit card or a credit card.
Loading Money
You can deposit money into your prepaid debit card account in several ways, including:
Cash: You can deposit cash or money order at a retail location participating in the card's network. Depending on the card brand, these include Netspend Reload Centers, Walmart stores, Western Union locations, and other designated spots. Most cards charge a flat fee for cash reloads.
Checks: Many debit cards work with smartphone apps to provide mobile check loading (usually via Ingo Money), in which you photograph and transmit a check image to your account. This service is usually free. 
Direct deposits: This is another typically free service, allowing you to have your paycheck, benefits check, or some other source directly deposited to the prepaid debit card account.
Transfers: You should be able to link your card to one or more external accounts and transfer money between the two. Fees usually apply for this service.
You'll want to check your card agreement for the maximum daily and total limits on deposits. For example, the NetSpend® Visa® Prepaid Card allows you to keep up to $15,000 in your account at any time, and that's the maximum amount you can deposit within a 30-day period.
Making Purchases
You can use your prepaid debit card for in-store, online, and in-app purchases. These cards carry the familiar sixteen-digit account numbers also found on credit cards and bank debit cards.
When making an in-store purchase, you insert, swipe, or tap your prepaid debit card on a checkout terminal and choose a debit or credit transaction.

Don't be confused by the credit choice — it does not involve a credit card. In this context, "credit" identifies a transaction in which the cashier or the system verifies your signature. The alternative choice, debit, electronically checks the card's secret PIN you enter at the terminal. A credit transaction is less secure than a debit, as signature verification is an inexact science. 
After verifying your identity and card balance, the system updates your account and sends messages to the merchant and the card's issuing bank. If the system declines the purchase for some reason, you'll have to find another way to pay (or put the items back). A declined transaction will not trigger an overdraft fee. 
Withdrawing Money
Most prepaid debit cards (but not gift card types) allow you to withdraw money from an ATM. Several cards don't charge a fee for in-network withdrawals, while others do, and ATM operators may apply a surcharge ATM withdrawal fee.
You can skip the fees by getting cash back at the checkout counter of a participating store. The cashier adds the cash back amount to the bill and hands you the requested money.
How Do I Get a Prepaid Debit Card?
You can get a reloadable prepaid card easily and for free by applying online. Typically, the card issuer requires only identification data, including your name, address, Social Security number, and phone number.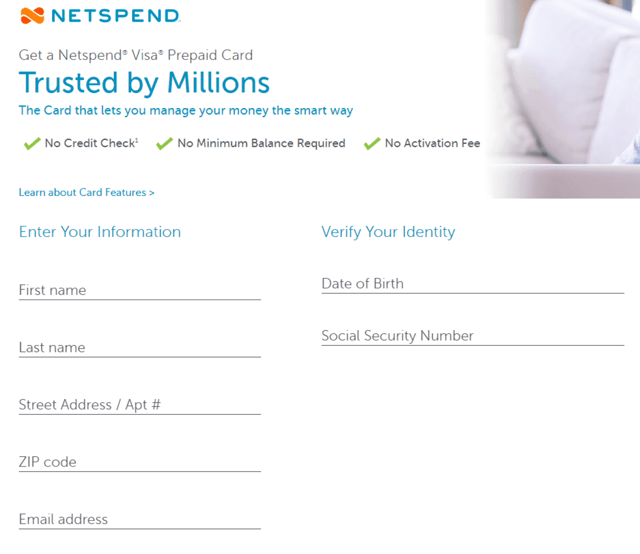 Expect to receive the card within seven to 10 days after online purchase. Some issuers let you pay for expedited shipping if you want the card in two to five days. As with some credit cards, you may be able to obtain virtual account numbers that allow you to make card-not-present purchases immediately.
Alternatively, you can buy a prepaid card at a retail location, typically a member of the card's reload network. Expect most cards to charge a purchase fee when bought in person.
What Are the Benefits of a Prepaid Debit Card?
Many consumers prefer using prepaid debit cards over other forms of payment for several reasons, including:
Easy to get: You can acquire a prepaid debit card without a bank account or good credit. 
Good for unbanked consumers: Some folks have no use for banks and their fees. You can use the card to pay bills and receive direct deposits just as conveniently as with a bank account. Moreover, prepaid cards don't allow overdrafts, saving you from harsh fees. 
Safer than cash: Many prepaid debit cards allow you to recover your money if the card is lost or stolen.
Digital friendly: Most prepaid cards work with mobile wallets, allowing you to make purchases using your smartphone. In addition, prepaid cards support online management, and many have accompanying apps.
Helps your bookkeeping: Prepaid cards send you monthly statements documenting all your transaction activity during the period. Some may also let you download transactions that you can import into a spreadsheet or personal finance app. These records help you track and manage your budget.
Living without debt: Prepaid cards help you live within your means without incurring debt. These cards don't extend credit and therefore don't charge interest or late fees to drain your income. 
You can close out your prepaid debit account whenever you wish without any hassle. For many consumers, these cards' charges are well worth their fees to obtain all the benefits they provide.
Which Prepaid Card Is the Best?
The Brink's Armored™ Account is our top-ranked card. We like it for its low monthly plan fee, cash back rewards, purchase cushion, and optional high-interest savings account. The card belongs to the Netspend network, and we judge all cards in the network to offer basically the same tradeoffs. 
This card is currently not available.
Several of the reviewed cards are family-friendly. When you want to teach your children about managing money, these are the best choices and are a convenient way to dole out allowances.
If you want to minimize costs, consider the Bluebird® American Express® Prepaid Debit Account. It doesn't charge an activation or monthly fee, and its other costs are low. You can use the card at a MoneyPass ATM without a charge from the issuer, although the ATM operator may tack on a surcharge. American Express is also the issuer of many consumer and business credit cards.
Which Prepaid Cards Are Good For Direct Deposits?
Virtually all the reviewed cards accept direct deposits, and most of them don't charge a fee for the service. Prepaid debit cards typically give you access to direct deposits two days faster than a bank account.
Some cards offer reduced monthly plan prices when you receive a set amount in direct deposits. For example, the Brinks Prepaid Mastercard cuts the monthly plan fee in half when you have at least $500 directly deposited into your account each month.
Which Prepaid Debit Cards Are Free?
None. All prepaid cards charge you fees — otherwise, how could they survive? However, a few cards don't charge a monthly plan fee. Most cards charge about $10 a month or less if you meet certain conditions.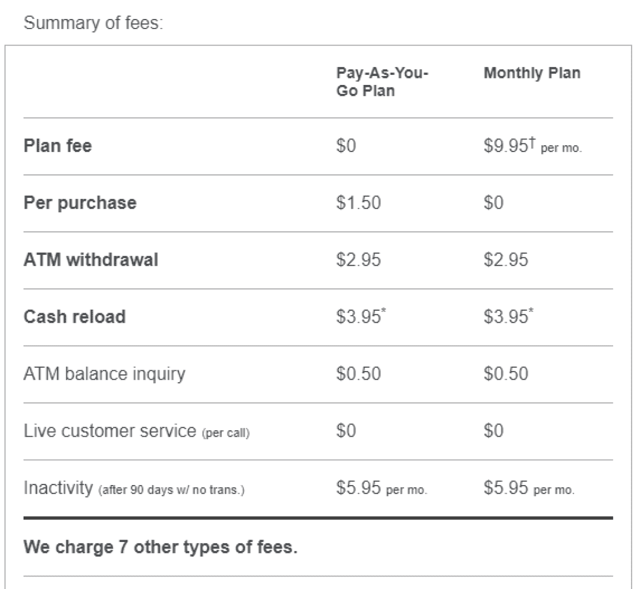 Some cards are listed as free when they offer pay-as-you-go plans, which means they are free only if you don't use them. But beware, you may face an inactivity fee if the card sits idle for too long.
The Bluebird® American Express® Prepaid Debit Account doesn't charge a monthly fee. Consider this card if you are really serious about minimizing the costs of using a prepaid card.
What Fees Are Associated with Prepaid Debit Cards?
The following long list represents most of the fees you're likely to face with a prepaid debit card: 
A cash reload fee at specified locations or via a mobile banking app.
Cash withdrawals from ATMs, cash reload locations, and financial institutions. The ATM fee may not apply to in-network ATMs.
Declined transactions
A low balance fee or account inactivity fee
Money transfers, such as those made to a PayPal account
Plan charges as a flat monthly fee (about $5 to $10 per month) or a per-use fee of around $1.50
Purchasing or activating a card at a retail location. Typically, this is a one-time fee of about $3.
Replacement or custom cards
To see a complete list of charges, read the prepaid card's fee schedule, available on its website. 
Do Prepaid Debit Cards Affect My Credit?
Prepaid cards do not affect your credit history, reports, or score. The reason is simple enough: Prepaid debit cards do not extend credit. These cards do not share information with the credit bureaus responsible for issuing credit reports and scores (i.e., Experian, TransUnion, and Equifax).
The flip side of the coin is that prepaid cards cannot help you build credit. For that, you'll need a loan, credit card, or some other debt arrangement.
Some cards offer a small price cushion, typically $10, to cover minor shortfalls when making a purchase. This is technically credit, except that the card charges no fees or interest when you dip into the price cushion. You should repay the amount promptly, but there is no official due date. Prepaid cards do not report price cushion activity to the credit bureaus.
Is There a Difference Between a Prepaid Debit Card and a Secured Credit Card?
The following chart explains the differences between secured credit cards, bank debit cards, and prepaid debit cards: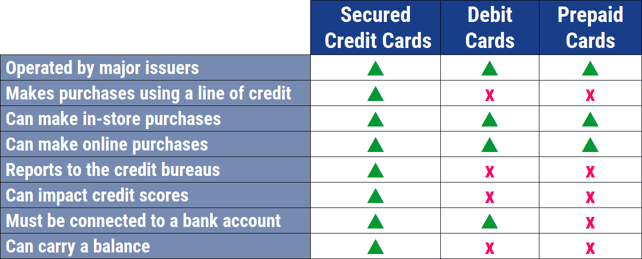 Secured cards and prepaid debit cards share the fact that both require prior payments. But secured credit cards (see our review of the best secured cards) use the payment to fund a collateral account that the issuer uses when you fail to pay your bill on time. A prepaid card's prior payment goes directly to pay for purchases without the use of credit.  
Bank debit cards draw their funding from an underlying checking or savings account — they are essentially the same as checks, except that merchants accept them more readily.
Choose the Best Prepaid Debit Card For Your Needs
All prepaid debit cards provide the same elementary functions. They provide a way to make cash-free purchases, and merchants accept them the same as credit cards and bank debit cards.
When you decide to get a prepaid card, pay attention to its fees and limits. If you want a card for the whole family, consider the three cards in our review that teach kids how to manage money. Finally, check whether the card offers cash rewards — they are a fair return for your loyalty. 
Advertiser Disclosure
CardRates.com is a free online resource that offers valuable content and comparison services to users. To keep this resource 100% free, we receive compensation for referrals for many of the offers listed on the site. Along with key review factors, this compensation may impact how and where products appear across CardRates.com (including, for example, the order in which they appear). CardRates.com does not include the entire universe of available offers. Editorial opinions expressed on the site are strictly our own and are not provided, endorsed, or approved by advertisers.