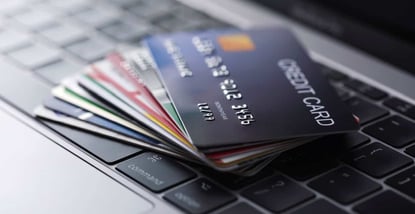 Credit card companies try to understand how to appeal to every different consumer segment. And one of those segments is frugal individuals who don't want to give card issuers any more money than necessary.
If you fall into this category, you'll enjoy reading about credit cards that never impose an annual fee and waive interest charges for a year or longer. Best yet: All these cards offer excellent rewards and benefits.
Best Credit Card Offers With No Annual Fee or Interest
Your money goes further when you don't have to spend it on annual fees or interest charges. The following are the best examples of money-stretching credit cards that will appeal to frugal cardholders.
The Chase Slate Edge℠ card caters to consumers who plan to make big-ticket purchases or consolidate high credit card balances. This simple card offers no signup bonus or reward points, which is actually a good thing because it keeps costs down.
Chase understands which incentives entice consumers who care more about costs than benefits. This card features a long 0% APR promotion for purchases and transfers. It also allows creditworthy cardholders to earn lower post-promotion APRs and higher credit limits.
The Bank of America® Travel Rewards credit card offers a handsome signup bonus and a flat rewards rate on all eligible purchases. This travel card attracts new customers who want a long introductory 0% APR period on purchases and qualifying balance transfers. It never charges an annual or foreign transaction fee, and your points never expire.
You can redeem your points to pay for dining purchases, flights, hotel stays, baggage fees, and vacation rentals without blackout dates or booking restrictions. The card provides security and convenience, including account alerts, $0 liability protection, optional overdraft protection, fraud detection, and free FICO score updates.
The Bank of America® Customized Cash Rewards credit card allows you to control how you earn cash back rewards. The bank gives you several merchant category options that will receive the highest reward rate. You choose the top-tier rewards category from a list that includes gas, online shopping, dining, travel, drug stores, and home improvement or furnishings. 
You can change your category once each calendar month. The card offers a modest signup bonus when you spend a set amount within 90 days of account opening. As a new cardmember, you also receive an introductory 0% APR period on new purchases and balance transfers.
The Chase Freedom Unlimited® card pays points (which you can easily convert to cash) on every eligible purchase, allowing you to rack up solid rewards. You will also pay an introductory 0% APR on purchases and balance transfers during the promotional period. 
The card offers a first-year signup bonus that adds points to your eligible purchases. If you also own a Chase Sapphire card, you can upgrade your Freedom points to Chase Ultimate Rewards points, which provide additional value when you redeem them for travel.
The Blue Cash Everyday® Card from American Express is an excellent choice for gas, online, and grocery purchases, with limited bonus cash back on eligible transactions. The card doesn't charge an annual fee, and offers relatively high credit limits. 
It provides an attractive introductory 0% APR promotion but imposes a hefty penalty APR if you miss a payment. The signup bonus, albeit small, gives you six months to spend the required amount on purchases.
The Discover it® Cash Back card offers a high cash back rate on quarterly rotating merchant categories, including grocery stores, restaurants, and gas stations, among others. You must activate the new category each time it changes, and there is a quarterly maximum amount you can earn at the top rate.
As an introductory offer, Discover automatically matches all the cash back posted during your first membership year. You can redeem the Cashback Match after the end of your first year and regular rewards for the cash back credit card as soon as you earn them. You never lose your unredeemed rewards, even if you cancel the card.
The Capital One VentureOne Rewards Credit Card offers No Hassle Rewards® that pay a lower flat rate than that of some of its competitors. But it has a special, high-rate tier for rental cars and hotels you book through Capital One Travel.
VentureOne never charges an annual or foreign transaction fee. You can use your reward miles to pay for future travel or to reimburse past purchases. Its 0% intro APR promotion applies to qualifying balance transfers as well as eligible purchases.
The Citi® Diamond Preferred® Card provides an extended introductory period for 0% APR balance transfers and a shorter promotion for interest-free purchases. Fees apply to each balance transfer transaction. The card offers relatively high credit limits — yours will depend on your credit score and history— but no rewards.
This card offers automatic account alerts and allows you to choose a payment due date. You can also tap this chip-enabled, contactless card on a merchant's card reader to shop securely. 
If you own the Citi Custom Cash® Card, you can choose which merchant category will earn the top reward rate. The card places a tight monthly cap on the bonus ThankYou points that category will pay. You can arrange for this rewards card to alert you to payment due dates, low balance levels, and attempts to exceed your credit limit.
You can use the Citi Mobile App to choose your monthly payment due date and access your account anytime. The app allows you to pay bills and view essential data, including your available credit, current balance, and a spending summary.
What Is a 0% APR Credit Card?
APR stands for annual percentage rate, which is the interest rate that the credit card charges on balances not paid in full by a specific due date.
No credit card delivers 0% interest rates perpetually. Still, several cards offer new cardholders an introductory 0% APR promotion on purchases or balance transfers without paying interest for a set amount of time.

0% intro APR promotions are time-sensitive and available only to new cardmembers. The introductory period begins with account opening and typically lasts no longer than 21 months. 
How Do 0% APR Credit Cards Work?
The length of your 0% APR introductory period varies by card. You still have to pay any fees due during this period. Some cards offer a short interest-free period of six months, while others may extend the intro APR period to as many as 21 months. 
By law, the minimum period for an introductory APR promotion is six months, but there is no statutory maximum. Competitive pressures currently limit the longest 0% APR promotion to 21 months.
Paying your bills on time is always important, but it is essential during a 0% APR promotion. Credit card issuers often respond to overdue payments by charging a fee and canceling the interest-free promotion.
Your unpaid balance will immediately begin incurring interest at the card's regular rate. But even worse, many issuers replace your 0% APR with a penalty interest rate, potentially 29.9% or higher.

Past due payments trigger events that can carry a significant cost, especially if you have a large unpaid balance. You face ongoing daily interest charges until you pay off your balance. 
You'll also start paying interest — at the card's regular APR — if you have any balance remaining when the 0% promotion expires. That's why you want to repay the entire balance before the expiration date to get the most value.
0% APR promotions may have different promotional periods that apply to purchases and balance transfers.
Purchases
Almost all credit cards have interest-free grace periods that provide at least 21 days to pay your balance to avoid interest fees. The grace period spans from the end of the billing cycle to the payment due date. You don't incur interest on charged purchases if you pay your entire balance by the due date.
You need to pay only a specified minimum amount on the due date. The unpaid balance carries into the next billing cycle, accruing daily interest and providing returns to the credit card issuer. 

You'll continue to accrue interest until you pay your entire balance — unless, of course, you're enjoying an active 0% APR offer, which acts as an extended grace period.
You are still responsible for your credit card debt as well as the monthly payments, but the card will charge no interest during the introductory period.
Balance Transfers
A balance transfer is a service your credit card may offer that allows it to take on the existing balances from one or more credit cards. 
By transferring other balances to a single card, you can consolidate your credit card debt in one place with one monthly payment that's easy to schedule. Consolidating your credit card balances frees you from contending with the payment schedules and interest rates of your other cards. 
When you consolidate all your credit card balances, you will no longer need to make multiple minimum payments each month, meaning more of your money is available to pay down your balance.
Many cards offer a 0% introductory APR for balance transfers, allowing you to pay down your credit card debt interest-free for the life of the promotional period. 
Maximizing the benefits of your interest-free balance transfer card often depends on the size of your credit line. After all, a 0% APR offer diminishes in value if your credit limit is small relative to your outstanding balances.
When selecting a new credit card, it makes sense to compare the credit limits of competing cards and pick one with a large enough limit to accommodate your consolidation plans.
Some cards limit the amount you can transfer. For example, Chase caps balance transfers at $15,000 within a 30-day period. If you have some sizeable existing credit card balances you want to move, be aware of any issuer-imposed limits that might interfere with your plans.
A balance transfer card might offer other benefits not found on your current cards, including a signup bonus, an introductory 0% promotion for purchases, better rewards, and no annual fee. 
Another interesting feature of balance transfers is that you can often expand the types of debt you can pay off beyond credit card balances. That's because some issuers offer convenience checks you can order for your credit card account. 
Credit card convenience checks function as cash advances you can use to pay other debts. You can then transfer the cash advance balances, just as you would your purchase balances. 

You can request transfers from each participating card over the phone or online. You must provide the account number and balance for each participating credit card. You can request balance transfers at account opening or at a later time. 
The card issuer manages all the transfer arrangements, including contacting the issuers of your current cards and paying off your remaining balances. 
If you transfer only a partial balance, you'll have to make monthly payments to both the old and new cards until you repay your balances.
Each balance transfer triggers a transaction fee. The fee for a $2,000 transfer will usually range from $60 to $100.
Allow two weeks or more for your transfers to go through. The following processing periods are typical:
You must continue to make the minimum payments to your old credit cards until the transfer is complete. Failure to do so can result in late fees and damage to your credit scores. 
Don't worry if you overpay your old cards because of in-process transfers –- issuers will refund the excess after the transfers finish. Cards with 0% intro APRs on balance transfers frequently offer similar purchase promotions. 
Please beware of the early deadlines some balance transfer cards impose on their 0% intro APR promotions. Even if the promotion period is 21 months, the card may limit qualifying transfers to those you complete within two to four months of account opening.
How Do Annual Fees Work?
Some credit cards charge an annual fee, while others don't. The fee, which can run from $25 to $500 or more, automatically appears on your credit card statement once per year. 
The fee is a lump-sum charge, and it typically appears on your account opening anniversary date. Cards that charge an annual fee typically offer upgraded perks, benefits, and rewards.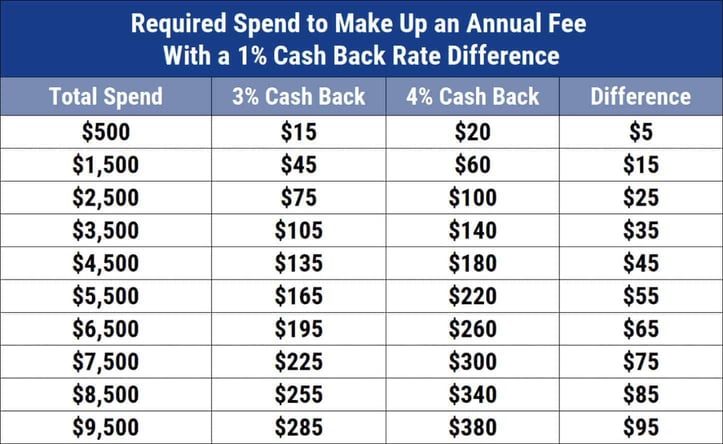 You pay the annual fee as you would a regular purchase. Some issuers waive the fee for the first year or change the fee amount in subsequent years.
Using a card that waives the first year's annual fee allows you to evaluate whether you like the benefits enough to start paying the charge in the second year. 
An issuer may provide a pro-rated refund of your annual fee if you cancel your card before the year ends, but not all do. 
Some issuers, notably Capital One, offer no-annual-fee cards that are a downgrade of similar cards that charge the fee. For example, the Capital One VentureOne Rewards Credit Card doesn't carry an annual fee. It offers some of the same features as the Capital One Venture Rewards Credit Card, which has a moderate yearly fee.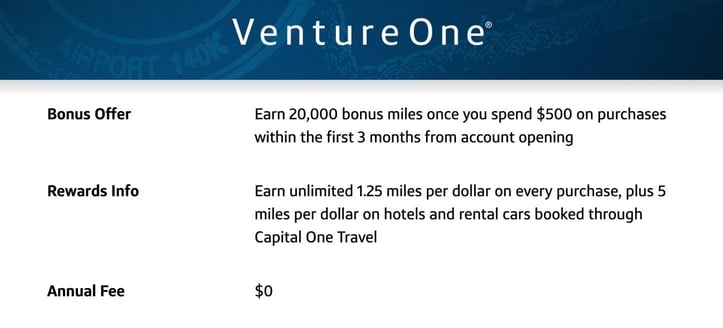 Interestingly, VentureOne offers a 0% APR promotion, whereas the more expensive Venture card doesn't.
You may be willing to sacrifice the upgraded perks of a card that charges an annual fee and pocket the savings. This strategy may suit you if you won't likely use any of the additional benefits annual fee cards offer. 
You may need to limit your card choice to one that doesn't charge an annual fee if you can't afford it or if your credit isn't good enough to qualify.
No annual fee cards are available in all credit categories, from excellent credit to poor credit. Some secured cards and student cards also don't charge an annual fee.
How Do I Qualify For a Credit Card With 0% APR and No Annual Fee?
After reviewing our choices for the best credit card offers with no annual fee and 0% APR, you can apply for the card that best suits your requirements. All 0% interest credit cards require credit approval.
Many card issuers provide a prequalifying form to help applicants see if they qualify for the card. Attempting to prequalify usually causes the issuer to initiate a soft credit pull. A soft inquiry will not impact your credit score but will provide a better idea of your approval odds before you formally apply.

Prequalification is not an approval guarantee, but it does reveal whether approval is feasible. If you submit an application and qualify, you will receive your new credit card in the mail within five to 10 business days. You can start using the card as soon as you activate it.
Some issuers provide instant access to your new credit account via a virtual card number, available through the bank's mobile application. While you can't use this virtual number for in-person purchases, you can use it to make purchases online, in-app, or over the phone.
Is It Better to Have 0% APR or No Annual Fee?
We have shown that you don't have to choose between these two amenities when applying for a new credit card. But if you had to decide between the two, you would want to consider your financial situation, spending habits, and financial goals.
You may prefer 0% APR cards for the following reasons:
Financing large purchases: A 0% APR card will be beneficial if you're planning a big-ticket purchase and want to pay it off over time. This feature allows you to carry a balance without incurring interest charges for the promotional period (typically between six and 21 months).

Balance transfers: If you have high-interest debt on other credit cards, transferring the balances to a card with a 0% introductory APR can help you pay down the debt faster since your payments will go entirely toward the principal balance.

Remember that the 0% APR promotional rate will expire after a certain period, and the interest rate will increase to the card's regular APR. 
Here are some reasons to prefer a card with no annual fee:
Infrequent use: If you don't use your credit card frequently or don't charge many purchases, a no-annual-fee card may be more cost-effective, as you won't have to shell out a yearly fee when you don't care about rewards or other benefits.

Long-term use: You can keep no-annual-fee cards open for a long time without incurring costs, potentially helping you improve your credit score by increasing the length of your credit history.

Less pressure to spend: Without an annual fee, you may feel less pressure to offset the yearly charge by using the card to earn rewards or benefits.
Before making a final decision, consider other card features, including rewards programs, cash back, travel benefits, and other perks. You can calculate whether the benefits of a card with an annual fee outweigh the fee. Compare this with the savings from a 0% APR card based on your expected balance and repayment period.
Also, think about your long-term financial goals and how each card type fits within that plan. If you plan to carry a balance, a 0% APR card may be a better choice, at least in the short term. 
A no-annual-fee card may be more cost-effective if you're looking for a card to keep over a longer period.
Do 0% APR Credit Cards Hurt My Credit?
Credit cards with 0% APR offers won't directly impact your credit. The promotion's effects are similar to those of a signup bonus and annual fee — it doesn't figure into the calculation of your credit score.
Opening a new credit card account (with or without an introductory APR) can impact your credit in a few ways, starting with the application. When you apply for a loan or new credit card, the issuer checks your credit score to determine your creditworthiness. The result is a hard credit inquiry recorded in your credit report.
One or two hard credit inquiries won't have much impact on your credit score. However, multiple hard inquiries in a brief period can cause your credit score to drop because creditors and scoring algorithms associate these inquiries with financial distress.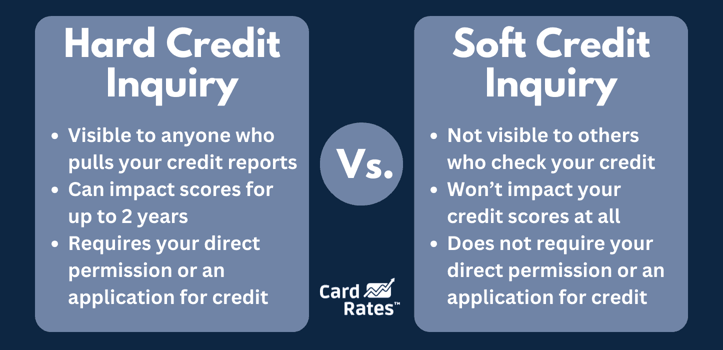 A new credit card can also impact your average account age, a factor that makes up about 15% of your credit score. Creditors prefer long credit histories and average account ages of at least two years.
On the plus side, opening a new card can improve your credit scores by reducing your credit utilization ratio — or how much credit you use compared to how much you have available. You can further lower your CUR by consolidating and repaying your card balances.
A low CUR can boost your credit score, but rates above 30% can harm your score. So, avoiding a shopping spree when you get a new credit card is a good idea.
What Should I Look For In a No-Annual-Fee Card With a 0% APR?
You may want to consider the following factors when selecting a credit card with a 0% intro APR and no annual fee:
$0 liability for fraudulent transactions
A high credit limit
A signup bonus
Credit score requirements
Customer service
Foreign transaction fees and other costs
Online and mobile app access to your account
Penalty APR, if present
Points, miles, or cash back credit card rewards
The card's regular grace period
The length and type of the promotion(s)
The regular APR after the promotion expires
Before you apply for a no-annual-fee credit card with a 0% APR introductory promotion, read the terms and conditions carefully to understand all aspects of the card. Consider how you will use the card and how it fits into your overall spending strategy. 
Finally, consider the repercussions if the card encourages you to overspend and you can't repay on time.
What Are the Risks of a 0% APR Card?
Most risks from a 0% APR card arise from misuse or neglect. For example, you could be in trouble if you don't pay your balance before the promotion ends. You'll be stuck with the card's regular APR on that balance, possibly costing you hundreds of dollars in interest.
Overspending is another risk with a 0% APR card. It can be alluring to overspend if you don't have to pay interest on your purchases for 15 or 21 months. But you must repay your balance eventually, and overspending can bust your budget.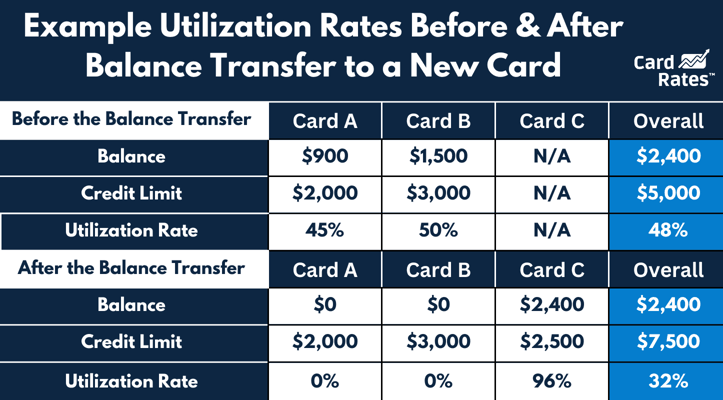 Also, be mindful of balance transfer fees — typically 3% to 5%. These fees can add up if you transfer large balances.
There isn't much risk to your credit score unless you use your new card for costly purchases and run up your credit utilization ratio. But, presumably, you obtained a card with a 0% APR on purchases because you plan some expensive shopping, so you may not care about the initial impact to your credit score.
Delinquent payments are a serious risk because your card issuer may assess a fee, cancel your promotion, and leave your balance vulnerable to the card's regular or penalty APR. Payments more than 30 days overdue go on your credit report and can damage your score.
You can avoid these risks by using your card responsibly. Have a plan for paying off the balance before the promotional period ends, and understand the card's terms and conditions to avoid unexpected interest charges and other costs.
How Much Can I Save With a 0% APR and $0 Annual Fee Card?
Your savings depend on your unique circumstances. The savings from a no-annual-fee card don't need much explanation. Here are three 0% APR scenarios to consider.
Scenario 1: Financing a Large Purchase
Purchase Amount: $5,000
Repayment Period: 12 months
Interest Rate on a Standard Card: 18% variable APR
In this scenario, paying off the $5,000 over 12 months on a standard credit card with an 18% APR would cost approximately $450 in interest. With a 0% APR card and no annual fee, you would pay $0 in interest and fees, saving you around $450 for the year.
Scenario 2: Carrying a Balance
Average Monthly Balance: $2,000
Repayment Period: Ongoing
Interest Rate on a Standard Card: 18% variable APR
If you carried a $2,000 balance on a standard card with an 18% APR, you would incur about $360 in interest charges over one year. With a 0% APR card and no annual fee, you would avoid these interest charges, saving you $360.
Scenario 3: Balance Transfer
Balance Transfer Amount: $3,000
Repayment Period: 12 months
Interest Rate on a Standard Card: 18% variable APR
Balance Transfer Fee: 3% 
In this scenario, transferring a $3,000 balance from an 18% APR card to a 0% APR card could save you around $270 in interest charges over 12 months. The amount you save will be offset by $90 in balance transfer fees, leaving you with a net savings of $180.
Compare No-Annual-Fee Cards With 0% APRs
We've reviewed the credit cards with no annual fees and 0% intro APRs that we consider the best available. But there are many more cards that combine these benefits, so it should be fairly easy for you to find the card that fits your lifestyle best.
No matter which card you choose, use it to reduce your costs without driving up your debt. And ensure you pay at least the minimum monthly payments on time to avoid losing the promotion before it expires.
Advertiser Disclosure
CardRates.com is a free online resource that offers valuable content and comparison services to users. To keep this resource 100% free, we receive compensation for referrals for many of the offers listed on the site. Along with key review factors, this compensation may impact how and where products appear across CardRates.com (including, for example, the order in which they appear). CardRates.com does not include the entire universe of available offers. Editorial opinions expressed on the site are strictly our own and are not provided, endorsed, or approved by advertisers.