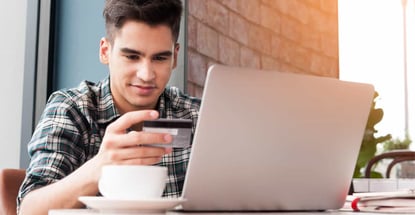 A mid-teen can do so many things, but owning a credit card account will have to wait until you reach 18. But if you are a bit impatient, take heart: You can be an authorized user of your parent's credit card account or prepaid debit card if they consent. 
We review the best credit card offers for 16- and 17-year-olds, plus some of the top debit cards and apps for the same age group. You can get your first bank credit card only once, so make it a good one. 
Nervous parents take note: You can set boundaries on your teen's card use and stay informed of their choices. It's an excellent opportunity to begin educating your children on the responsible use of credit. 
Best Credit Cards For Teen Authorized Users
You can help your teens build credit by making them authorized users on one of your credit cards. We've singled out these five for their low fees and nice mix of perks, such as fraud protection and purchase rewards. 
Authorized users get a credit card in their own name. The card connects to the parent's account and reports activity to each major credit bureau, allowing teens to establish a credit history. Parents can limit how much their children can spend on select cards and receive immediate reports of card use. Moreover, a parent can freeze the teen's card if necessary.
Credit cards typically require primary cardholders to provide an authorized user's first and last name, address, date of birth, and Social Security number. 
Our top credit card for 16- and 17-year-olds is the Blue Cash Preferred® Card from American Express. It offers generous cash back rewards, including the highest rate on grocery purchases and streaming subscriptions. American Express allows parents to set limits on spending and ATM use for authorized users, which is why this is our top-ranked card. 
Those limits may not apply to purchases outside the US, at duty-free stores, air/cruise onboard purchases, vehicle rentals, lodging stays beyond the original reservation period, and other exceptions – check the card's offer terms for more details.
The Discover it® Cash Back card is an excellent choice due to its relatively low APR, friendly introductory terms, robust rewards (including the first-year Cashback Match), and no annual fee, foreign transaction fee, or overdraft fee.
Parents can add their 16- and 17-year-olds as authorized users for free and earn rewards on all their purchases. Users can build credit when the reported balance remains low relative to the available credit limit and the account is consistently paid on time. Parents can track and freeze all activity on the account. Authorized users must be at least 15 years old and can be any family member, friend, or person the primary cardholder trusts.
Chase Freedom Unlimited® earns Chase Ultimate Rewards each time the card owner or authorized user makes a purchase. Adding an authorized user is simple and requires no credit check. Authorized users have the same account number and charging privileges as the primary cardmember but are not financially responsible for payments.
Chase provides account information to one or more credit reporting agencies for all account users. If you are interested, you can also apply for a Chase First Banking Account for your teen.
The Capital One Venture Rewards Credit Card is a great travel rewards credit card available for a modest annual fee. There are no additional fees to add a user to your account. You can keep track of an authorized user's spending in real time. 
This travel rewards credit card lets you enable instant purchase notifications and receive real-time alerts through the Capital One mobile app. All card users can access the CreditWise app to help them monitor and understand their credit scores.
The Bank of America® Customized Cash Rewards credit card appeals to consumers who want to decide where they earn the most rewards. You can add authorized users, but the account does not permit you to limit the nature or amount of authority you give an authorized user. 
The bank has no minimum age requirements for authorized users. Authorized users can make purchases, take cash advances, and earn rewards. But they can't add other authorized users, ask for credit limit increases, redeem rewards, or close the account.
Best Prepaid Cards and Apps For Teens
Prepaid debit cards are an increasingly popular tool for teaching minors how to handle finances. They're safer because they don't create card debt. The following prepaid cards are family-oriented and provide parents with many controls and safeguards. 
We consider the Greenlight – Debit Card For Kids the best debit card for minors. It has many features that teach financial management, and it provides parents with an easily managed account to pay allowances and assign chores. The card offers three plans with monthly fees from $0 to $10.
The Greenlight savings account earns interest, and the app allows supervised minors to invest in fractional shares of stock. Parents can set spending limits, receive real-time notifications, and perform instant transfers.
The BusyKid Visa® Prepaid Spend Debit Card is another excellent option for teens to use a genuine Visa card while learning about finances. This EMV chip card has enhanced security for safer transactions. You can lock misplaced cards with one press of a button in the mobile app.
Parents and children can easily add money to the card online. BusyPay provides an easy way for family or friends to send money to a child's BusyKid account instantly. For as little as $4 per month (billed annually), a family can have complete access to the app and up to five BusyKid Spend Cards.
The GoHenry Debit Card and app gives children as young as six control of their own money — with parental supervision. GoHenry includes interactive, age-appropriate Money Mission games and helps teens learn to handle cash and electronic money.
GoHenry gives minors a companion app and a personalized card they can control. Teen users can receive direct deposits and transfer money into or from their accounts. Parents can control spending (with some merchant categories blocked by default), create allowances for autopay, and post tasks that pay out when completed.
Parents use the primary FamZoo Prepaid Mastercard to fund the other accounts. You can easily transfer funds between family members for allowances, chores, and other reasons. There are no age minimums, overdraft fees, late fees, or risk of credit card debt.
Parents can view the online dashboard and set controls, while children can sign in separately to monitor their spending. Your child can learn how to track their savings account, create a budget and savings goal, and even give to charities. Parents can load the card through a bank transfer, direct deposit, PayPal, or other methods (fees may apply).
Other Financial Options For 16- & 17-Year-Olds
Beyond credit and debit accounts, a wide variety of tools are available to manage the finances of minors. These tools include accounts for saving and investing, some with tax breaks built in. Here are six options for helping teens learn about checking, saving, and investing.
Bank Accounts For Minors
Checking and savings accounts are excellent tools for teaching teens how to accumulate, spend, and budget money. Nowadays, online banking offers the highest savings rates and the lowest fees. 
Online banking is also convenient since it doesn't require visits to a bank branch. Many don't even offer paper checks, an increasingly obsolete form of payment. The minimum age for a teen account is typically 13, and it's linked to a parent's account.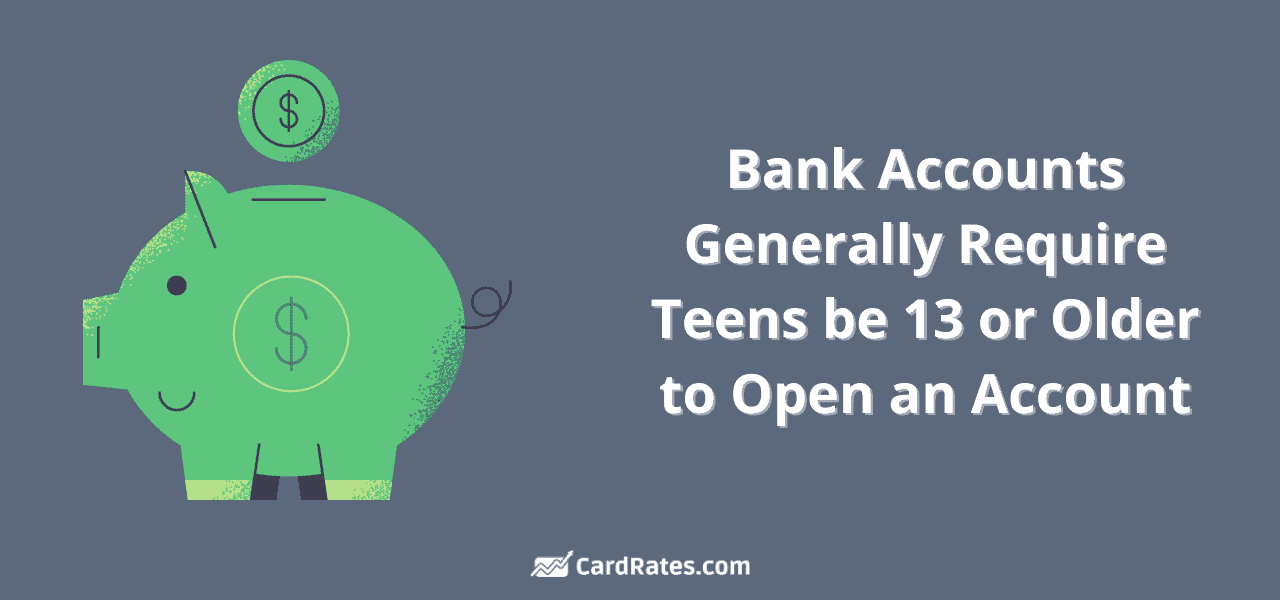 Teens usually adapt quickly to mobile banking apps. Look for low fees for deposits, transfers, ATM use, and other transactions. Be sure to verify if there are any minimum monthly balance requirements since teens usually have minimal incomes.
Teen bank accounts often provide parental controls on withdrawals and debit card spending. Many provide real-time alerts of banking activity. Parents can be joint account owners, and many teen accounts require this arrangement. 
Once children reach 18, they can transfer their teen accounts to a regular bank account, although some may want to get a student bank account and/or a student credit card if they attend college. A teen account will help develop financial skills well before freshman year.
Investment Accounts For Minors
Several prepaid debit cards, including Greenlight and GoHenry, offer investment accounts for minors. They compete with brokerage offerings such as the Fidelity Youth Account in providing children under 18 with a way to invest in stocks, bonds, and other securities.
Typically, parents can open the account online in 15 minutes or less by providing the customary information (e.g., dates of birth, Social Security numbers, bank account, etc.) for themselves and their children. 
Minimum ages vary, but many youth accounts require a minimum age of 13. Investment accounts for minors invariably require parental oversight, usually through a mobile app. Some accounts allow teens to invest directly, while others require the parent to make the investment decisions on the minor's behalf.
Accounts that deliver the most value have no subscription fees, account fees, minimum balances, or domestic ATM fees. Many offer fractional shares and investment amounts as low as $1.
Custodial UTMA and UGMA Accounts
Parents can set up custodial accounts under the Uniform Transfers to Minors Act or the Uniform Gifts to Minors Act. Friends and family can contribute to these accounts on behalf of the minor. The accounts, available at brokerages, banks, and credit unions, can invest in securities and savings instruments and have no income restrictions or early withdrawal penalties.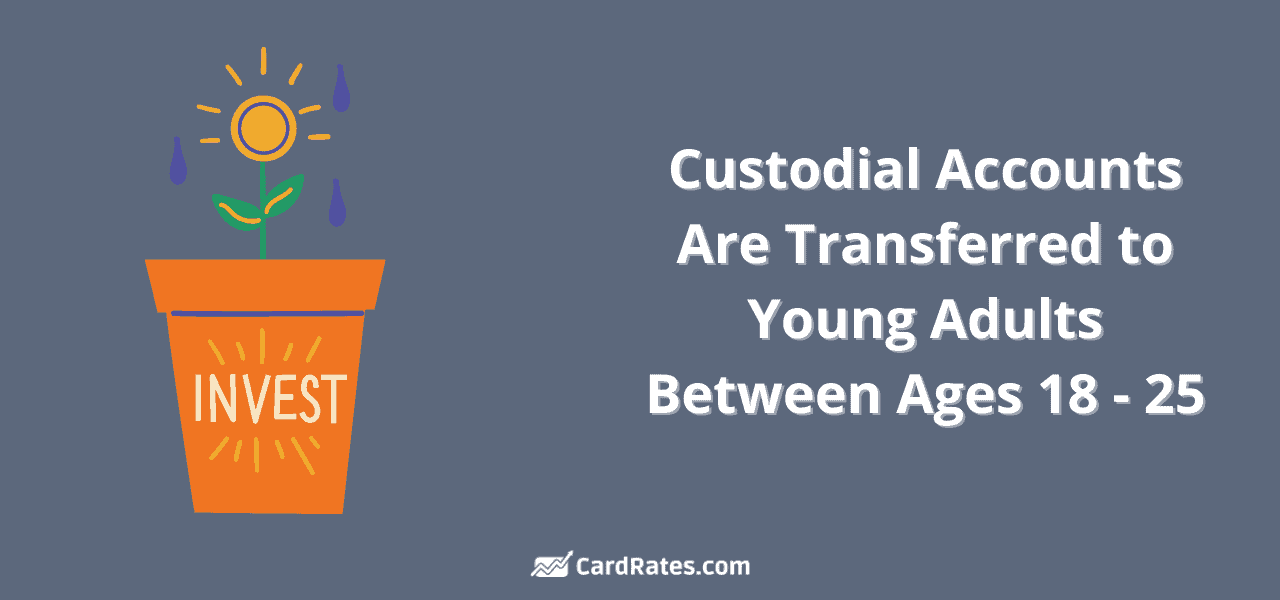 The account custodian makes the investment decisions on the minor's behalf. The account transfers to the child at a state-specified age (18 to 25). Some portion of the earnings may be tax-exempt. Students applying for financial aid must include UTMA/UTGA accounts on their FAFSAs.
In 2023, individuals can contribute up to $17,000 free of gift tax ($34,000 for a married couple). These accounts allow parents to set aside funds for their children while educating them about investing and saving. They are an economical alternative to trusts, which can be expensive to set up and administer.
IRAs For Minors
An adult can open and manage an IRA for a minor earning income. A Roth IRA is a good choice, as earnings and withdrawals are tax-free. 
The minor must be under 18 and earn employment compensation to be eligible for this type of IRA. The adult owner controls the account for the minor and must transfer it to the child's name when they reach a state-specified age.
The maximum contribution is the lesser of the child's earnings and $6,500 (in 2023). Many brokerages provide IRAs for minors that charge minimal fees and offer investments in mutual funds, ETFs, stocks, bonds, and FDIC-insured CDs.
529 Plans
A 529 college savings plan is a tax-advantaged account that allows adults to help pay for a child's education. Students can use the money to pay for qualified education expenses for grades K-12, colleges, student loan repayments, and certain apprenticeship costs.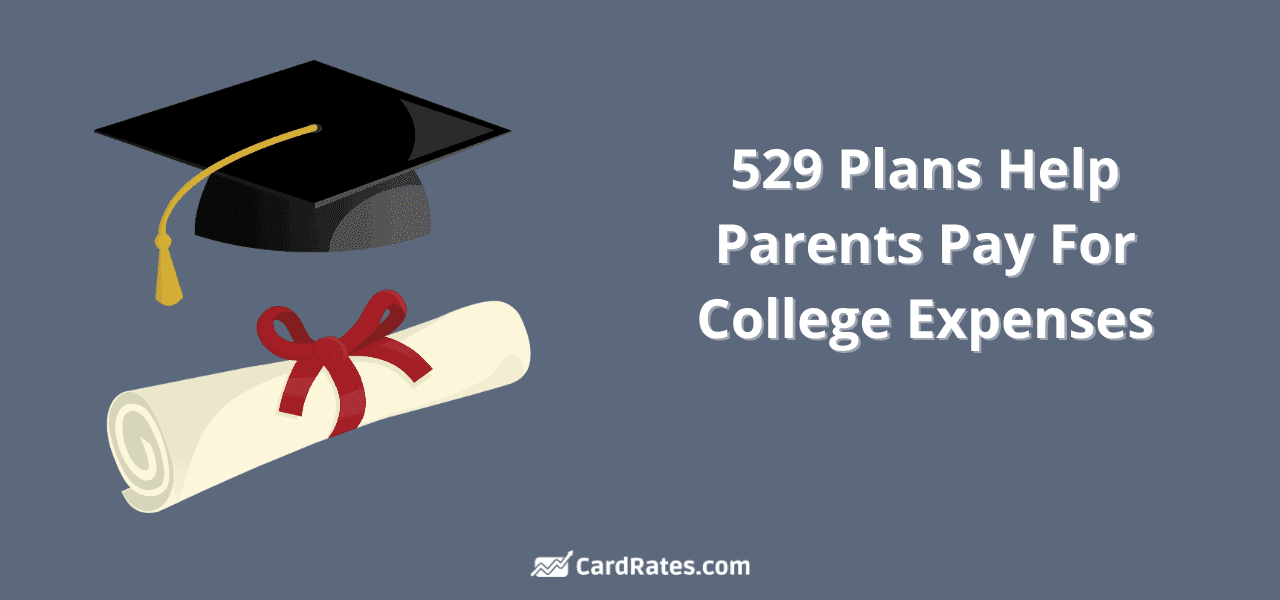 Account earnings are tax-deferred, and withdrawals for qualified expenses are tax-free. Some 529s have state-specific benefits, but many allow flexible use of the money nationwide. Anyone can contribute to a minor's 529 account. 
The account owner maintains control of the funds until their withdrawal. An adult can contribute up to $85,000 ($170,000 per married couple) per beneficiary annually to fulfill their savings goal without impacting their lifetime gift-tax exclusion.
US Savings Bonds
Parents and other adults can set up a TreasuryDirect account to purchase US savings bonds for the benefit of a minor. The minimum purchase is $25, and an account can purchase up to $10,000 annually. 
An account owner links the account to a child by providing both their and the child's Social Security numbers. Series EE savings bonds pay interest every six months. Series I bonds also include an additional semi-annual payment linked to inflation.
US savings bonds are risk-free and earn interest for up to 30 years. You can cash them penalty-free after five years but must sacrifice some interest for early withdrawals. The interest from saving bonds is tax-free if used for qualified higher education expenses. Additionally, Series I and EE savings bond interest is usually exempt from state and local taxes.
What's the Value of Making My Teen an Authorized User?
You and your teen children receive several benefits when you make them authorized users of your credit card, most importantly the ability to build credit. And you'll get to reap the rewards their purchases earn if your card pays rewards.
Benefits include:
Building Credit: At least one credit bureau will open a credit file for a new authorized user, who can build credit when timely payments are made to the account. Building credit in your teens can make it easier to get credit and loans at a younger age and with better terms. A clean credit report will advantage young people when creditors, employers, and landlords perform credit checks. You won't need to bother with a secured credit card if you have a good credit score. 
Card Rewards: The account owner accrues the rewards from the authorized user's purchases. The owner can choose to share those rewards with the user.
$0 Fraud Liability: All personal credit cards extend this protection. That's nice to know since it protects a minor from predators who may exploit a young person's naiveté. 
Identity Protection: Many credit cards extend enhanced identity protection, sometimes for an extra fee.
Phone Protection: Several credit cards protect your child's phone against damage and theft.
Purchase Protection: This is the antidote to impulsive purchases since it gives cardmembers access to lower advertised prices within a set period. 
Beyond purchases and cash advances, authorized users can report lost or stolen cards, initiate billing disputes, obtain account information (such as account and rewards balances), request statement copies, and inquire about fees and payment amounts/due dates.
Conversely, authorized users can't close the account, add another authorized user, increase the credit limit, request a lower APR, change a card's PIN, change account information (such as email addresses), or set up autopay.
The benefits and protections that credit cards provide to minors make the cards a better alternative to cash purchases. It also leaves an audit trail to help parents supervise their kids' activities.
What's the Value of Getting My Teen a Prepaid Card?
Prepaid debit cards offer many benefits to parents and their children, including the ability to learn financial literacy and make purchases with a card. Prepaid cards are affordable alternatives to credit cards.
Benefits include:
Learning financial responsibility: Family debit cards allow parents to educate their children about the value of work by linking their allowances to their chores. In addition, minors can learn how to save, spend, and invest responsibly.
Spending controls: Parents can limit how much a child can spend and where they can spend it, down to the individual merchant level. 
Automatic merchant block: Family cards deny a minor's attempts to spend money on objectionable items, such as gambling, cigarettes, and alcohol.
Real-time activity alerts: It's reassuring for parents to know what their children are attempting to purchase or how much they withdraw from ATMs.
Remote lock/unlock: Even more reassuring is the ability to instantly freeze your child's debit card. This is handy when your children lose their cards or attempt to buy inappropriate items.
Approval of money requests: Parents can set up the debit card to require their approval if a child attempts to move money out of savings or spending accounts. Later on, parents may allow money requests without prior permission.
Individual accounts and PINs: Each child receives an account and PIN linked to the parent's master account number. This makes it easy to distinguish the activities of multiple family members.
FDIC insurance: These cards usually offer FDIC-insured savings accounts.
These benefits are remarkable, given the modest costs of family prepaid debit cards.
Teach Your Children Financial Responsibility
The lack of financial education in public schools in this country is scandalous. Parents can bridge the gap by getting credit and debit cards for their children. 
Our review of the best credit card offers for 16- and 17-year-olds is an excellent point of departure for concerned parents who want their teens to understand how money works before they leave the nest. Any one of the credit and debit cards can help your children prepare for the day when they become responsible for their finances. 
Advertiser Disclosure
CardRates.com is a free online resource that offers valuable content and comparison services to users. To keep this resource 100% free, we receive compensation for referrals for many of the offers listed on the site. Along with key review factors, this compensation may impact how and where products appear across CardRates.com (including, for example, the order in which they appear). CardRates.com does not include the entire universe of available offers. Editorial opinions expressed on the site are strictly our own and are not provided, endorsed, or approved by advertisers.