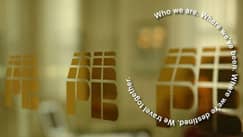 Issuer Guide: First PREMIER® Bank
First PREMIER Bank is based in Sioux Falls, S.D. As one of the strongest capitalized banks in the country, they proudly operate with no debt.
As a subprime credit card issuer, First PREMIER accepts applicants with low credit scores and damaged credit histories who may other have a hard time finding credit. With responsible use, these cards can help improve a low credit score.
First PREMIER Bank has millions of customers nationwide
With millions of customers around the country, First PREMIER is one of the 20 largest issuers of Mastercard credit cards in the US. Its sister organization, PREMIER Bankcard, handles the bank's credit card business. According to the bank's website, their goal is to provide second chances to people with damaged credit.
"Since 1989, our primary purpose is to provide individuals with damaged credit histories an avenue to obtain credit through the use of a credit card to help them demonstrate positive financial patterns," their website says. "Therefore, credit lines are kept low (usually around $300) so that these individuals are not put in a position to further hinder their financial progress."
The bank helps customers that otherwise wouldn't have access to credit
Additionally, "All of our products are priced based on the risk associated with offering the product to these individuals, many who find themselves at the lower end of the credit scale."
Having no credit or bad credit can make it difficult to get approved for new credit, as well as impact your ability to qualify for an apartment or set up utilities. It also triggers higher interest rates on loans and many other consequences.
First PREMIER's cards help consumers with credit troubles get access to credit. After several months to a year of responsibly using these cards, consumers should be able to qualify for more traditional credit cards. It's best to think of these cards as stepping stones.
As a national market leader, First PREMIER Bank focuses on individuals who have less-than-perfect credit, but who are actually still creditworthy. Paying your minimum payment on time each month and keeping your balance low relative to your limit will provide your credit report with positive marks on a monthly basis.
Editorial Note: Opinions expressed here are author's alone, not those of any bank, credit card issuer, airlines or hotel chain, and have not been reviewed, approved or otherwise endorsed by any of these entities.
The information on this page was reviewed for accuracy on .
About the Author