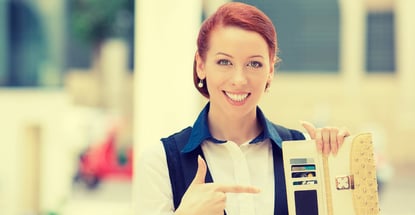 When we decided to compile a list of the best credit cards for 600 to 650 credit scores, we had to first figure out the needs of the people in this score range. That's because every credit card is different, and each consumer demographic has unique needs.
If your credit score sits in the 600 to 650 range, you're likely struggling to qualify for the top cards on the market, and yet, your score is just high enough to make cards designed for consumers with poor credit seem unattractive.
After extensive research, we broke our findings down to highlight different sets of needs with a conclusive list that details the best cards in popular category groups.
Overall | Rewards | No Annual Fee | Secured | Students | Retail | FAQs
Best Overall Cards for 600 to 650 Credit Scores
When it comes to credit cards, some people want no annual fees, others want flexible payment terms, and many seek out low interest rates. We've found a few that check off every box — and more — which is why we've named them our best overall cards for 600 to 650 credit scores.
The Capital One Platinum Credit Card is a great choice for those with credit scores in the low 600s. It charges no annual fee and a reasonable APR for someone with fair credit. This card can be used anywhere Mastercard is accepted, both online and in person.
Like Surge, Reflex® Platinum Mastercard® is a top option for applicants with a low credit score. In addition to its healthy credit line, Reflex offers cardholders free access to their personal Experian credit score. With responsible use over time, and by paying your other bills on time every time, you can watch your credit build on a monthly basis.
The Capital One QuicksilverOne Cash Rewards Credit Card is our favorite card for fair credit that offers rewards. The APR is lower than that of other cards, and the annual fee is modest. Just be sure you don't carry a balance on the card, or else your interest charges will eat away at any rewards profits you earn.
Best Rewards Cards for 600 to 650 Credit Scores
Rewards credit cards are all the rage, and rightfully so. With a good cash back or points credit card, you can earn money and rewards for all the eligible purchases you make using your card — which puts money back into your pocket and gives you savings at the register.
We just mentioned the Capital One QuicksilverOne Cash Rewards Credit Card, but it deserves its spot in the rewards category of this article too. It offers cash back rewards that match cards for good credit and can help you  can help you rack up money on every eligible purchase you make with the card.
The Fortiva® Mastercard® Credit Card offers up to 3% cash back on eligible gas, grocery, and utility purchases. You'll also receive a free credit score to help you keep track of your credit-building progress. It charges an annual fee that is based on your credit rating.
The Aspire® Cash Back Reward Card is a sister card to the Fortiva card above, offering the same cash back rewards. And, the more you use the card, the more cash back you earn. You can prequalify for the card without affecting your credit score.
Best Cards for 600 to 650 Credit Scores with No Annual Fee
While cash back is a great credit card bonus, many issuers tack on an annual fee to make up for the money they give back to cardholders. If you don't use your card enough to make the fee worthwhile, you're better served by finding a credit card that doesn't charge an annual fee, like the top choices listed below.
All Discover it® Student Cash Back cardholders earn bonus cash back at different places each quarter, such as gas stations, grocery stores, restaurants, Amazon.com and more. This is a great choice for those who don't mind keeping track of rotating bonus categories.
The Capital One Platinum Credit Card won't spring any fees or unexpected charges on you because the card is the true definition of what-you-see-is-what-you-get. The competitive interest rate, lack of fees, and potential to raise your credit limit after making your first five payments on time makes this card a winner.
The Merrick Bank Double Your Line® Mastercard® may charge no annual fee if your credit score is good enough. And by that we mean, if your score is closer to 650, you should qualify for $0 annual fee. The APR is reasonable and you may get an initial credit limit of $1,000 or more.
Best Secured Cards for 600 to 650 Credit Scores
If your credit score isn't yet high enough to earn you the unsecured credit card of your dreams, you may want to consider a secured card offering. While these cards will require a refundable security deposit for approval, they're a great way to improve your credit profile without paying a lot in fees.
The Capital One Quicksilver Secured Cash Rewards Credit Card is the sister card to the Quicksilver and QuicksilverOne, which means you can likely upgrade to one of those cards after using this secured version responsibly. You'll earn cash back rewards and pay no annual fee for a card from a large reputable bank.
Most secured credit cards match your credit limit with the amount of your refundable security deposit. But the Capital One Platinum Secured Credit Card uses your credit score to determine your required deposit amount. Depending on your credit profile, you'll need to pay a deposit of $49, $99, or $200 to unlock your initial credit limit of $200.
The OpenSky® Secured Visa® Credit Card requires a minimum $200 refundable security deposit to open your account, but does not require a credit check to apply. OpenSky will refund your security deposit when you close your account as long as you don't have a remaining balance. The amount of your security deposit will equal your total credit limit.
Best Student Cards for 600 to 650 Credit Scores
Building a credit score from scratch takes time and patience — something few of us have at a young age. But a good student credit card can help speed up the process, so long as you keep your balance low and make your payments on time.
Our top choices below work with students to bring their scores up while preparing them for life after graduation.
INTRO OFFER: Unlimited Cashback Match – only from Discover. Discover will automatically match all the cash back you've earned at the end of your first year! So you could turn $50 cash back into $100. Or turn $100 into $200. There's no minimum spending or maximum rewards. Just a dollar-for-dollar match.
Earn 5% cash back on everyday purchases at different places each quarter like Amazon.com, grocery stores, restaurants, and gas stations, up to the quarterly maximum when you activate. Plus, earn unlimited 1% cash back on all other purchases – automatically.
No credit score required to apply.
Discover helps remove your personal information from select people-search websites. Activate by mobile app for free.
No annual fee and build your credit with responsible use.
0% intro APR on purchases for 6 months, then the standard variable purchase APR of 15.99% - 24.99% applies.
| | | | | |
| --- | --- | --- | --- | --- |
| 0% Intro APR for 6 months | 10.99% Intro APR for 6 months | 15.99% - 24.99% Variable APR | | |
Many credit cards for students don't offer cash back options, but the Discover it® Student Cash Back goes big on its rewards. Keep an eye on the rotating categories — and don't forget to activate them — so you can really maximize the cash back.
With the Discover it® Student chrome, students can still earn cash back rewards as they do with its Discover sibling card above, but there are no rotating categories to keep track of. This card focuses on rewarding purchases made at gas stations and restaurants.
The Journey Student Rewards from Capital One offers a two-part cash back structure. First, all cardholders receive an unlimited 1% cash back on every purchase they make. But you'll also receive an additional 0.25% cash back when you make your on-time payment each month.
Best Retail Cards for 600 to 650 Credit Scores
Many popular retail chains offer their own branded credit card options that provide in-store discounts, cash back, loyalty bonuses, or all of the above. Our top choices span three of the most popular shopping destinations, and each, with responsible usage, will work to give your credit score a boost.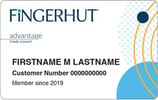 at Fingerhut'ssecure website
Easy application! Get a credit decision in seconds.
Build your credit history – Fingerhut reports to all 3 major credit bureaus
Use your line of credit to shop thousands of items from great brands like Samsung, KitchenAid, and DeWalt
Not an access card
The Fingerhut Credit Account is one of our top choices for rebuilding your credit score. That's because the credit account isn't a traditional credit card.
You can use this revolving credit line to purchase name-brand goods online at Fingerhut and its partner websites. Fingerhut reports your payment history to the three credit bureaus to help you improve your credit score with responsible use.
17. Target RedCard
If you regularly shop at Target — and who doesn't? — you can save 5% off your total purchase in-store and online with the Target RedCard. The card doesn't charge an annual fee and there's no catch to access your discount.

Save an extra 5% at Target and Target.com with early access to special products and promotions
Free 2-day shipping on Target.com purchases plus extended returns
No annual fee
Target also allows coupons for eligible items, including from its popular Target Circle™ Rewards, so this card can quickly help you save money without having to manage cash back redemptions or rotating categories.
18. Amazon Store Card
The Amazon Store Card provides special financing offers on all orders of $149 or more, which makes it easier to pay for larger purchases over time. If you're an Amazon Prime member, you can also earn 5% cash back on all of your purchases.

Cardholders who are also Amazon Prime members earn 5% cash back on Amazon.com purchases
Receive special financing on orders of $149 or more
Pay no annual card fee, Prime fee may apply
Keep in mind that a Prime membership costs $119 each year. If you make enough Amazon purchases, the 5% cash back could offset that cost. Otherwise, you should consider whether the free two-day shipping and access to entertainment options are worth your investment.
What is a Decent Credit Score to Get a Credit Card?
While your credit score will determine what kind of fees, rates, and rewards you will receive, it won't completely disqualify you from getting a card at all. There are credit card issuers who work with every score range and provide borrowers with lines of credit despite their previous financial mistakes.
You can likely get a credit card even if you have a bad credit history, defaults, or recent bankruptcies. While these cards won't come cheap, they will help you rebuild your credit history faster than just waiting for the negative items to fall off your credit report (which can take up to 10 years).
Some secured credit cards don't require a credit check. While you'll have to pay a refundable security deposit for access to these cards, you can still obtain a credit card despite a very poor credit score.
If this sounds like you, the next best step is to find the card that suits your needs. Instead of focusing on the best perks and rewards, you should look for the lowest fees and interest rates. This will maximize your spending power and make it easier to pay more than your minimum monthly balance due — which, in time, should give your credit score the boost it needs to qualify for better cards.
Credit card rewards are nice, but they're nothing compared to the rewarding feeling that comes with being debt-free and seeing your credit score jump several points.
What Credit Cards Can I Get with a 650 Credit Score?
Many credit card issuers use FICO scores to determine eligibility. A score of 650 falls into the high end of the "fair" category of the FICO credit score range. At this stage, you're only 20 points from moving into the good credit score range.
Fair credit is sometimes referred to as average credit, but the average credit score in America is now 716, firmly in good territory, despite the financial woes the pandemic caused.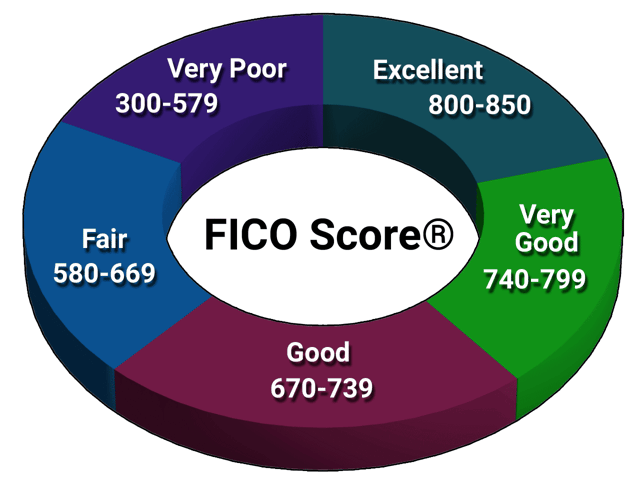 That means you may qualify for several different cards and can shop around to find one that best matches your needs, but you may not receive the best terms. Credit card issuers consider their risks when deciding which credit card to offer each applicant. You may receive less attractive offers — or an outright rejection — if there's a chance you could default and the issuing bank will take a loss.
The risks you pose to the credit card issuer — and how good of a card you may receive from the bank — will depend on why you have a 650 credit score.
Do you have some financial mistakes in your past or high balances on your current cards? Both can put your credit score in the fair credit range, but each can have very different risk assessments. An issuer may shy away from extending more loans to you if you're already drowning in credit card debt, or it could opt to take a chance on you — with some tacked-on fees and a higher interest rate to make it worth their while.
If you're struggling to find a credit card that's affordable, provides good terms, and accepts your 650 credit score, you may want to consider adding a secured credit card to your wallet. These cards require an up-front security deposit that often matches your credit limit. The bank returns the deposit to you when you close your card account as long as you don't carry a balance at the time.
Because you've secured your credit line with a cash deposit, the issuing bank isn't as concerned about your risk levels, and, therefore, the card may not carry as many fees and charges. And, since the issuer will report your payment history to the three major credit reporting bureaus, you can improve your score with responsible usage and soon graduate to the unsecured card you have your eyes set on.
How Can I Raise My Credit Score?
There are five main factors that make up your credit score. Each plays a role in raising your score, but some carry more importance than others.
Payment history makes up 35% of your score. This looks at your mix of on-time payments and late payments of 30 days or more.
Banks obviously want to see every payment happen on time, and even just one late payment will make your score drop by as much as 100 points.
Late payments sit on your credit report for up to seven years. But, as they get older, and you replace them with on-time payments, they don't hold your credit score down as much as they did when they were new.
So, making on-time payments is the best way to raise your score — but it also takes time.
Credit utilization makes up 30% of your score. You can calculate your current utilization by dividing your current credit card balance by your overall credit limit. For example, a card with a $1,000 credit limit and a $500 current balance has a 50% utilization rate.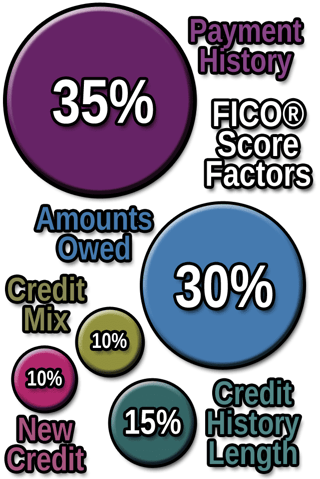 Banks want to see low utilization because it shows that you're responsible with credit and aren't overwhelmed by credit card debt. If you have high utilization, issuing banks could be hesitant to extend you more credit.
You can lower your utilization and increase your credit score by paying down existing debts and making more than the minimum monthly payment. The length of your credit history determines 15% of your credit score. Banks want to see a consistent track record of credit success.
Someone with six straight months of on-time payments may look attractive to a bank, but a consumer who can show 15 years without a late payment will likely get better terms and offers.
It takes time, patience, and discipline to build credit.
New credit accounts for 10% of your total FICO score. This is where inquiries come into play.
Every time you apply for a credit card or loan, the lender places a hard inquiry on your credit report, which gives them access to your file with whichever credit bureau it requested access to. These inquiries show up on your report to let lenders know how often you're applying for new credit — and they stay on your credit report for two years.
Banks understand that you're going to occasionally apply for a new credit card or loan. But if you're constantly opening new cards or applying for new loans, it could raise a red flag. Banks may see you as desperate for money because you can't afford to pay off previous debts.
Banks typically allow two or three inquiries on your credit report for each two-year period. But, once you go over that number, your credit score could take a hit, and your chances of approval may drop.
Limiting your number of new applications will help your credit score improve over time.
Credit mix accounts for the final 10% of your credit score. This looks at how well you handle different types of credit — such as car loans, personal loans, mortgage loans, student loans, or credit cards.
Banks like to see a good mix of credit on your report, but they don't like to see lots of loans with high balances. Don't go out and apply for all kinds of loans because you think it will help your credit mix.
You can improve your score quickly by paying down the balances on your current loans and cards.
Use Your Card Wisely to Earn Better Card Offers
Improving your credit score takes time, but any of the cards featured on our list of the best credit cards for 600 to 650 credit scores can help you boost your credit score without paying high fees or surprise charges.
If you add one of these cards to your wallet and use it responsibly over time, you should see your score improve — which could help you upgrade to the card of your dreams when the time is right.
This article covers the best credit cards for these credit scores: 600, 601, 602, 603, 604, 605, 606, 607, 608, 609, 610, 611, 612, 613, 614, 615, 616, 617, 618, 619, 620, 621, 622, 623, 624, 625, 626, 627, 628, 629, 630, 631, 632, 633, 634, 635, 636, 637, 638, 639, 640, 641, 642, 643, 644, 645, 646, 647, 648, 649, and 650 credit score.
Advertiser Disclosure
CardRates.com is a free online resource that offers valuable content and comparison services to users. To keep this resource 100% free, we receive compensation for referrals for many of the offers listed on the site. Along with key review factors, this compensation may impact how and where products appear across CardRates.com (including, for example, the order in which they appear). CardRates.com does not include the entire universe of available offers. Editorial opinions expressed on the site are strictly our own and are not provided, endorsed, or approved by advertisers.