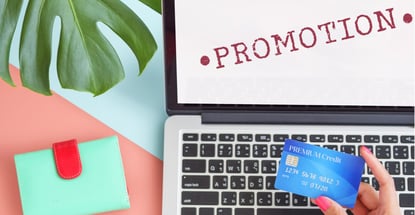 A secured credit card can be a terrific option when your credit rating isn't high enough to qualify for a traditional unsecured credit card. To get a secured card, you put down a cash deposit that acts as collateral, and the issuer provides you with a credit line equal to — or perhaps even greater than — your deposit. This deposit is kept in a separate custodial account.
All parties come out ahead with these tools. The issuer assumes little risk in lending you money because, if you run up a balance and stop making payments, it can easily claim the owed amount from the deposit. If you use the account responsibly, the credit card company will gain a valued cardholder.
As a cardholder, you get to build or repair credit while having access to a credit card. Many times, the secured card will eventually transition into an unsecured card. This generally happens after six months to a year of responsible use, and when your credit scores are around 650.
Aside from celebrating your success, here are six money and credit-savvy steps to propel you into a great financial future after transitioning from a secured to an unsecured credit card account.
1. Do Something Positive With the Returned Deposit
One of the most exciting aspects of a secured credit card is that the cash you set aside with the issuer is an asset rather than a liability. If you put $500 down, that money is returned to you as long as you don't miss a payment. In most cases, there's no need to have a zero balance on the card either; just keep the account in good standing and make all of your payments on time.
Carefully consider where the money that's returned to you would best be used. If you don't have an emergency savings account, this is the ideal opportunity to jump-start one. Regularly add to your savings until you've reached a few months' worth of essential expenses, so you'll have money in the bank from which to draw if times get tough.
If you have high-interest debt, send the lender a big payment so you pay less in financing fees. Or, if you need to buy something important that you've been putting off, you can use the money to purchase it outright or as a substantial down payment toward that item.
The point is not to fritter that cash away but to apply it deliberately and according to your needs.
2. Keep the Card Open
For credit scoring purposes, keeping older accounts active will help your scores rise. While payment history (35%) and credit utilization (30%) are the two weightiest credit scoring factors, your length of credit history is third at 15%.

Therefore, it is probably in your best interest to maintain the account, at least while you're still in the credit building process. Closing the initial card can also reduce your available credit, which can increase your credit utilization ratio if you carry a balance — not a good thing.
Another advantage of sticking with the original issuer is that you don't have to apply for the unsecured card. The issuer may conduct a hard credit check to ensure that you're eligible for the card, which will result in an inquiry listed on your credit report. That inquiry will be factored into your credit scores for up to one year.
The fewer hard inquiries you have the better, but the negative impact from a single inquiry should be small and temporary.
3. Check the Progress of Your Credit Report and Score
Even one credit card that you've handled responsibly will help your credit. Before the secured-to-unsecured transition, pull your credit reports from annualcreditreport.com to see how your credit account appears on your reports. It should show a long series of on-time payments, and a very low balance compared to the listed credit limit.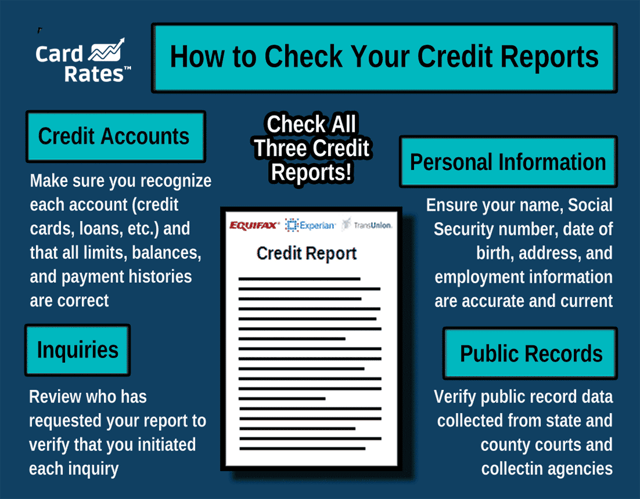 After you check your reports, get your FICO scores to see what the numbers are. FICO scores range from 300 to 850, with higher numbers being preferable because they are an indication of less credit risk.
Be aware that most — but not all — credit issuers furnish secured credit card account activity to the three major credit reporting agencies (TransUnion, Equifax, and Experian). If yours doesn't, the account won't be included in your scores.
4. Upgrade the Card With the Current Issuer
Some credit card issuers let people who had a basic secured card get their premium credit card when they graduate to unsecured status. If it's not presented to you as an option, call the issuer and ask if upgrading is possible. If so, it may result in a credit card with perks that do not come with your starter secured card.
For example, State Department Federal Credit Union's Savings Secured Platinum Rewards Credit Card has no rewards program but will bump you up to its unsecured Platinum Rewards card after 12 months of responsible use. The Platinum Rewards card allows you to earn one point for every dollar you charge and includes a Roadside Dispatch program that will be invaluable if your car breaks down while driving and you need help.
5. Be Careful With Low Credit Limits
Secured credit cards tend to have low charging limits unless you put down an exceptionally large security deposit. When the account becomes unsecured, the credit line typically stays the same, or may even decline.
Find out what the new credit line is before you start charging. If it's low, it can be too easy to hit the credit limit, and your credit scores may be negatively affected by a high credit utilization ratio. That can happen even if you pay the bill in full by the due date because credit scoring companies may calculate your scores before you satisfy the debt.
Therefore, if you have a $500 limit and charge a couple of tires that cost you $400, it will appear as though you have used 90% of your limit, and you may be dinged for owing too much. One way to protect your credit rating against this problem is to pay the bill soon after you make the charge.
As your credit scores gradually increase, so too should your credit lines. If your limits don't go up automatically, contact the issuer and ask if a higher limit is possible. It may be possible with improved credit scores.

Not only will a larger credit line give you more flexibility, but if you do carry over a debt, the amount you owe won't have as much impact on your credit utilization ratio.
6. Add a Rewards Credit Card From a Different Issuer
Once your credit scores begin to rise and are at least in the "good" range (670 and above), look for other unsecured credit cards that come with even more compelling rewards programs. There are many credit card issuers, and each offers a variety of cards tailored to meet the needs and desires of various customers. Review a wide array of rewards credit cards and pinpoint the one that best fits your lifestyle and credit profile.
For example, you may look into the Discover it® Cash Back credit card. It gives new account owners an introductory APR of 0% Intro APR (15 months) on new purchases, which means you can finance something and have a year and change to repay in full at no extra charge. The regular 17.24% - 28.24% Variable APR will kick in after the promotional rate expires.
You will earn bonus cash back on a variety of charges with the Discover it® Cash Back. Earn 5% cash back on quarterly rotating categories when activated up to a set purchase limit, then earn 1% cash back. To top it off, Discover will match all of the cash back you've earned at the end of that first year.
at Discover Card'ssecure website
INTRO OFFER: Unlimited Cashback Match – only from Discover. Discover will automatically match all the cash back you've earned at the end of your first year! There's no minimum spending or maximum rewards. You could turn $150 cash back into $300.
Earn 5% cash back on everyday purchases at different places you shop each quarter like grocery stores, restaurants, gas stations, and more, up to the quarterly maximum when you activate. Plus, earn unlimited 1% cash back on all other purchases—automatically.
Discover could help you reduce exposure of your personal information online by helping you remove it from select people-search sites that could sell your data. It's free, activate with the mobile app.
Every $1 you earn in cash back is $1 you can redeem
Get a 0% intro APR for 15 months on purchases. Then 17.24% to 28.24% Standard Variable Purchase APR applies, based on credit worthiness.
No annual fee.
Terms and conditions apply.
| | | | | |
| --- | --- | --- | --- | --- |
| 0% Intro APR for 15 months | 0% Intro APR for 15 months | 17.24% - 28.24% Variable APR | | |
Is there travel in your future? Check out an account like the Capital One Venture Rewards Credit Card. You'll get a sizable signup bonus and earn 2X miles on every purchase you make with the card.
Enjoy a one-time bonus of 75,000 miles once you spend $4,000 on purchases within 3 months from account opening, equal to $750 in travel
Earn unlimited 2X miles on every purchase, every day
Earn 5X miles on hotels and rental cars booked through Capital One Travel, where you'll get Capital One's best prices on thousands of trip options
Miles won't expire for the life of the account and there's no limit to how many you can earn
Receive up to a $100 credit for Global Entry or TSA PreCheck®
Enjoy two complimentary visits per year to Capital One Lounges or to 100+ Plaza Premium Lounges through the Partner Lounge Network
| | | | | |
| --- | --- | --- | --- | --- |
| | | 19.99% - 29.99% (Variable) | | |
Whichever card you choose, your credit scores will continue to escalate when you use two or more cards responsibly. Having a mix of credit products is positive for your scores. Though the newer account can reduce the length of credit history a little in the beginning (as will the hard inquiry), if you pay on time and keep the utilization ratio low, having several credit cards will be advantageous in the end.
Keep Up the Good Work!
Graduating from a secured credit card to an unsecured credit card is thrilling. It means that you've proven that you can and do charge the right way.
Now keep up the good work with other credit products that will enhance your life and maintain the same savvy approach: Always pay on time, avoid high balances in relation to your credit limit, hang on to older cards, have a variety of credit accounts in use, and only apply for the credit products you need.
Advertiser Disclosure
CardRates.com is a free online resource that offers valuable content and comparison services to users. To keep this resource 100% free, we receive compensation for referrals for many of the offers listed on the site. Along with key review factors, this compensation may impact how and where products appear across CardRates.com (including, for example, the order in which they appear). CardRates.com does not include the entire universe of available offers. Editorial opinions expressed on the site are strictly our own and are not provided, endorsed, or approved by advertisers.