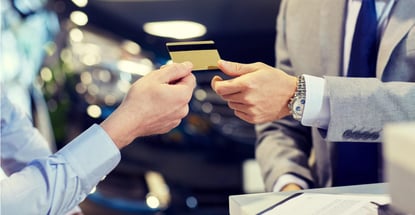 If you have bad credit, our review of the best secured credit cards for car rentals can help you avoid myriad hassles the next time you try to rent a car.
You'll find very few rental agencies that don't demand a debit or credit card before handing over the keys. With one of these secured credit cards in hand, you can confidently request a rental car and enjoy the rewards and benefits each card offers.
Best Overall Secured Card For Car Rentals
The Capital One Platinum Secured Credit Card is our top pick in this category thanks to its secondary car rental coverage of vehicle damage or theft for up to 31 consecutive days. It also covers towing charges and loss of use fees imposed by the rental company.
No annual or hidden fees. See if you're approved in seconds
Building your credit? Using the Capital One Platinum Secured card responsibly could help
Put down a refundable security deposit starting at $49 to get a $200 initial credit line
You could earn back your security deposit as a statement credit when you use your card responsibly, like making payments on time
Be automatically considered for a higher credit line in as little as 6 months with no additional deposit needed
Enjoy peace of mind with $0 Fraud Liability so that you won't be responsible for unauthorized charges
You receive this coverage automatically when you use the card to pay the full car rental charges and decline the optional collision damage waiver offered by the rental company.
More Secured Cards For Car Rentals
Each of these four secured cards provides benefits that make renting a car less expensive and more rewarding. In addition, they all happen to be excellent secured credit cards that are well-suited to consumers with bad credit.
at Discover Card'ssecure website
No credit score required to apply.
No Annual Fee, earn cash back, and build your credit history
Your secured credit card requires a refundable security deposit, and your credit line will equal your deposit amount, starting at $200. Bank information must be provided when submitting your deposit.
Automatic reviews starting at 7 months to see if we can transition you to an unsecured line of credit and return your deposit.
Earn 2% cash back at Gas Stations and Restaurants on up to $1,000 in combined purchases each quarter. Plus, earn unlimited 1% cash back on all other purchases – automatically.
Discover could help you reduce exposure of your personal information online by helping you remove it from select people-search sites that could sell your data. It's free, activate with the mobile app.
| | | | | |
| --- | --- | --- | --- | --- |
| | 10.99% Intro APR for 6 months | | | |
We're big fans of the Discover it® Secured Credit Card, in part for its cash back for gas purchases and restaurants. Those rewards really pay off when you gas up your rental and stop at one of the tempting highway eateries that grace our nation. Note that gas stations affiliated with supermarkets and supercenters may not be eligible to earn cash back.
Earn 1X points per dollar spent with no limit on the amount of rewards you can earn; rewards expire after 4 years.
Deposit at least $200 into your membership savings account (before submitting your application) to back your spending. If approved, we'll hold your deposit in your account as your card's credit limit. As you use your card, you'll earn rewards just like any other credit card, while also earning dividends on your deposit—just like any other savings account.
No annual fees, no balance transfer fees, no foreign transaction fees, and no cash advance fees.
After just 3 months, you could be eligible for an upgrade. If you qualify, we'll provide you with additional credit to allow for spending beyond your deposit. Then, at 6 months, we'll review your account monthly to see if you're eligible to have your hold removed and be upgraded to a cashRewards unsecured card.
Rental car coverage
Must be a member of Navy Federal Credit Union to qualify
The nRewards® Secured Credit Card from Navy Federal Credit Union automatically gives you up to 15 days of secondary collision damage waiver coverage when you use the card to pay for a car rental. This Visa credit card covers theft, damage, valid loss-of-use charges, administrative fees, and towing charges. You must decline the CDW offered by the rental company and report theft or damage within 45 days of the incident.
4. Bank of America® Customized Cash Rewards Secured Credit Card
This card is currently not available.
Additional Disclosure: The information related to Bank of America® Customized Cash Rewards Secured Credit Card has been collected by CardRates.com and has not been reviewed or provided by the issuer or provider of this product or service.
The Bank of America® Customized Cash Rewards Secured Credit Card makes renting and driving a vehicle more rewarding. As part of its travel rewards package, you get cash back on purchases made for car rentals, parking lots and garage fees, truck and trailer utility rentals, toll and bridge fees, and motor home or other recreational vehicle rentals.
All credit lines start at $250
Earn Flexpoints Rewards – 1 point for every $1 spent
Competitive low rate
Use the card responsibly and you can be automatically graduated to a Platinum Rewards Credit Card
Visa card benefits like Roadside Dispatch, a pay-per-use roadside assistance program
25-day grace period on purchases
We include the Savings Secured Platinum Rewards Credit Card in this category because it offers 1X rewards on all eligible purchases, including car rentals. In addition, this Visa credit card offers a very reasonable APR and charges no annual fee or international service assessment. This is a good, well-rounded secured card available to members of the State Department Federal Credit Union, which you can become a member of when you apply.
Can Secured Cards Be Used to Rent Cars?
Yes, indeed, a secured card has all the capabilities of an unsecured card, including the ability to rent a car. However, the card's credit limit must be high enough to satisfy the requirements of the rental agency.
Most rental agencies put a temporary hold, or block, on part of your card's credit line, even though they don't charge the card until the rental ends.
The amount of the hold will depend on various factors, including the agency's policies, the type of car you'll be renting, mileage fees, the cost of rental car insurance, the rental duration, and even your age — youthful drivers (usually under 25 years old) may have to pay a larger cash deposit.
That's true whether you use a secured or unsecured card, but it's a bigger factor for secured credit cards. The reason is that many secured cards enforce very tight credit limits, equal to the card's security cash deposit.
Even if the rental agency accepts your secured card, the hold it puts on the card may leave very little of your credit card's balance remaining for other purchases. This will continue until the rental agency releases its hold.
In addition, if a car rental eats up most of your credit line, your credit utilization ratio (CUR), which is the amount of your credit used divided by the total credit you have available, may rocket into the 30%+ danger zone that can reduce your credit score.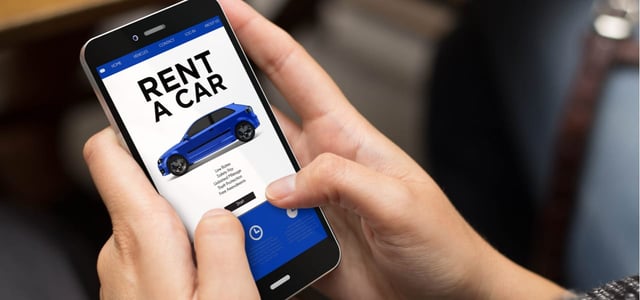 While most of the reviewed cards have a minimum deposit of $200 or $300, some offer a higher limit that is convenient when you rent a car.
For example, the maximum credit limit for the Bank of America® Customized Cash Rewards Secured Credit Card is $4,900, a good limit for any credit card, secured or unsecured.
If your minimum deposit means that your secured card's credit limit is less than the hold imposed by the rental agency, you'll have to explore alternative payment options. These may include a debit card or a prepaid card. Some agencies even accept hefty wads of cash as a deposit against the rental fees.
However, if you use something other than a credit card to meet the rental agency's deposit requirements, the agency may run a hard credit check on your credit report, which will reduce your credit score by a small amount for up to one year.
Not all secured cards offer collision damage waiver insurance, a policy rider that usually costs up to $20 per day. For both secured and unsecured credit cards that offer it, the auto rental coverage is usually secondary, meaning the card's insurer covers only the eligible expenses left over after the renter's primary insurance pays.
What Credit Score Do I Need For a Secured Card?
For many secured credit cards, any credit score (or no credit score) is fine. In fact, some don't even do a credit check. Your security deposit acts as collateral, protecting card issuers against the chance that you may default on your payments.
It's important to understand how a secured credit card can help you improve your credit score and access better credit cards in the future. Your most important credit score is FICO, which ranges from 300 (worst score) to 850 (best score).
The FICO range is subdivided into several credit ratings, from good credit to bad credit. Your credit rating helps determine how much interest your credit card will charge, as shown in the following chart:

Despite your low credit score, a security deposit buys you a secured credit card by removing the issuer's risk. This makes secured credit cards a great tool to build credit.
We think that the low risk level afforded to secured card issuers through security deposits should be applied to the card's annual percentage rate. Unfortunately, some secured card issuers charge the same high APRs, often exceeding 25%, as those charged for poor credit unsecured cards.
An important benefit a secured card gives you is the ability to show financial responsibility. You can do so by always paying your bills on time because 35% of your FICO score is based on your payment history.
By making timely bill payments month after month, you should see your credit score begin to climb. Conversely, missing or late payments can hurt your score and lead to worse problems.
Most creditors will inform the major credit bureaus when you are 90 days behind on your payments. This can drive your score down by dozens of points and linger in your credit history for up to seven years.
If your poor credit doesn't permit you to get an unsecured credit card, a secured card may be your only avenue to display your commitment to paying your bills on time. Failure to do so will force the card issuer to drain your refundable security deposit and perhaps cancel your account.
Missed payments are also a predictor of financial distress that can precipitate credit-ruining reactions, including collections, repossessions, write-offs, foreclosures, and even bankruptcy. All these items will harm your credit score and stain your credit reports for up to 10 years.
You have until your payment due date to pay your current credit card bill. That's usually 21 to 25 days after the close of the current billing cycle, an interim known as the grace period. This means you have plenty of warning of an upcoming payment, and the credit card companies want to see you make at least the minimum payment due before the grace period ends.
Any balance that remains unpaid after the due date will begin to incur interest. Those interest charges will continue until you pay off your past-due balances, and your grace period will not shield you until then.
On the other hand, you can use your secured credit card to demonstrate creditworthy behavior by keeping your unpaid balances low. Another 30% of your FICO score hinges on your handling of debt as measured by your credit utilization ratio.
As mentioned earlier, a CUR of 30% or more can harm your credit score. For example, if your credit card's credit limit is $300, you should never let your unpaid balance exceed $90. In fact, you should aim for a CUR below 20% to get the most benefit to your credit score.
After six months or so, your creditworthy behavior may prompt the issuer of your secured credit card to either increase your credit limit (without an additional security deposit) or promote you to an unsecured card. If you are awarded an unsecured card, your refundable security deposit will be returned, and you may be permitted a higher credit limit.
This is one benefit of using a secured credit card instead of a prepaid card or debit card, neither of which can help you improve your credit score since neither reports your payment activity to the credit bureaus.
Just because your credit card is secured doesn't relieve you of the responsibility to ensure your credit reports don't contain mistakes that hurt your credit score. In fact, one reason why you may be limited to secured cards is that inaccuracies in your credit history unnecessarily weigh down your credit score.
The way you address this problem is by ordering your three financial reports (from Experian, Equifax, and TransUnion) through AnnualCreditReport.com, the only source for free credit reports authorized by federal law. You then comb through your reports to look for unrecognized accounts, unverifiable information, incorrect balances, and/or expired data.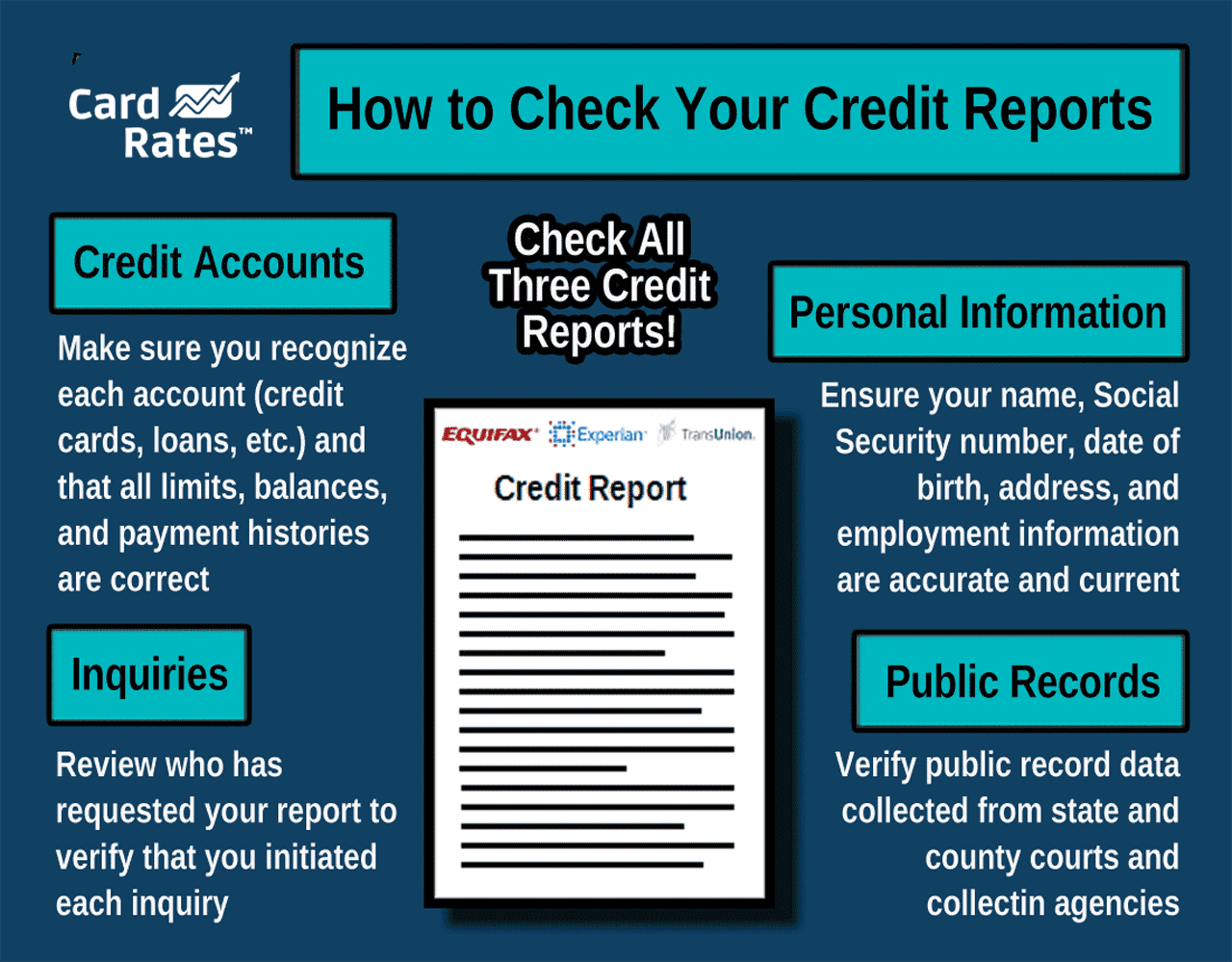 Should you find any suspect items, you can dispute them by contacting the appropriate credit bureau online, by phone, or in writing. The following list provides the contact information:
Equifax Information Services, LLC
P.O. Box 740256
Atlanta, GA 30374
(866) 349-5191
www.equifax.com/personal/credit-report-services/credit-dispute/
Experian
P.O. Box 4500
Allen, TX 75013
(866) 200-6020
www.experian.com/disputes/main.html
TransUnion Consumer Solutions
P.O. Box 2000
Chester, PA 19016
(800) 916-8800
www.transunion.com/credit-disputes/dispute-your-credit
The Fair Credit Reporting Act (FCRA) requires credit bureaus to adjudicate your dispute within 30 days. Typically, the major credit bureaus delegate this task to the information providers — your creditors.
You also can dispute items directly with information providers, and the Consumer Financial Protection Bureau (CFPB) offers a template letter and a set of instructions to help you file disputes.
If the credit bureau accedes to your challenge, it must send a correction to all recipients of the inaccurate information and remove the item from your credit report. If the credit reporting agency turns down your challenge, you can add a short statement to your credit report to supply any missing context.
If you find this procedure daunting, consider hiring a credit repair service. These companies specialize in correcting credit reports on your behalf, typically at a price of $50 to $150 per month. Normally, subscriptions run for six months, but you can cancel at any time.
However you accomplish it, removing derogatory information from your credit reports will help boost your credit scores. You may see enough improvement to qualify for an unsecured credit card, thereby freeing up your security deposit.
Which Secured Cards Offer Car Rental Insurance?
Many credit cards offer rental car insurance, but most of them are unsecured cards. In this review, we've identified two secured cards offering this insurance: the Capital One Platinum Secured Credit Card and the nRewards® Secured Credit Card.
In both cases, the rental car insurance is secondary, meaning it is available only after you've exhausted the benefits from your primary auto insurance. Moreover, the insurance is strictly delineated as to what it covers and doesn't cover.
Specifically, credit card insurance pays for collision damage waiver (CDW) coverage in the event your rental car is stolen or damaged. It may also pay for reasonable towing costs and loss of use fees (i.e., for rental revenues lost due to the unavailability of the damaged car).
CDW is one of several insurance products that car rental agencies will offer you when you apply for a rental vehicle. It covers the cost of repairing collision damage to the rental car, up to a set limit (typically $2,500).
To receive CDW protection from a credit card that offers it, you must decline the CDW from the rental car company and use the credit card to pay in full for the rental. Be aware that even if your card provides CDW, other types of insurance are available from the rental company that your credit card will not cover.
Here's a list of what credit card auto insurance doesn't pay for:
Personal items stolen from the car.
Lost or stolen rental vehicle keys and/or global positioning systems.
Damage to other vehicles.
Personal liability for injury or death to occupants of your car or other vehicles.
Damage caused by an unauthorized driver.
Any damage due to violations of the rental contract.
Driving under the influence of drugs or alcohol.
Reckless driving or racing.
Stolen vehicles which were unlocked, unsecured, or for which you cannot produce the keys or key fob.
Mechanical failures and blowouts due to normal wear and tear.
Intentional damage.
Damages that occur after the expiration of CDW coverage.
Miscellaneous charges imposed by the rental car company.
Losses resulting from illegal activity, or acts of war or hostility.
Losses for rental vehicles used for commercial purposes.
Airport fees or charges for gasoline.
This is not a complete list — read the credit card agreement and supporting disclosures for full information.
If you do suffer a loss covered by your credit card insurance, you'll have to contact the customer service line of the credit card company: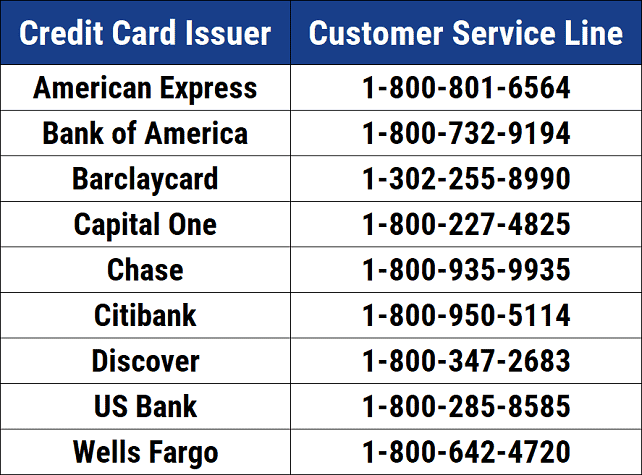 Customer service will then provide you with the details on how to file a claim. Alternatively, your card may offer an online website where you can file. You'll have to fill out several forms and provide additional documentation when you file a claim.
If your card provides secondary auto rental coverage, you should first contact the primary insurer. It's only after you settle with the primary insurer that the card's secondary insurance will kick in.
A few unsecured cards offer primary rental insurance, including the Chase Sapphire Preferred® Card, Chase Sapphire Reserve®, Ink Business Cash® Credit Card, and Capital One Spark Miles for Business. When the credit card provides primary coverage, the credit card company handles all covered claims.
How Do I Get the Best Deal On a Rental Car?
There are several things you can do to save money on a rental car. Here's a short list of 10 such tips:
Don't rent at the airport: Admittedly, airport rentals are convenient when you're flying to your destination, but it is usually more expensive. Instead, check out the prices of rental locations in the city, and factor in the cost of getting to those locations from the airport.
Comparison shop online: Travel booking sites can do the comparisons for you, but use the online portal of the car rental company to book the deal. By doing so, you may find a deeper discount. Check out the refundability of the booking.
Use discount rental agencies: Certain rental companies are known for low prices, including Dollar, Thrifty, Payless, and Advantage. If you're really thrifty (and brave), try Rent-A-Wreck.
Take advantage of memberships: You may save money if you have a car rental company membership, such as the Hertz #1 Club. Membership in AAA, Costco, or a frequent flyer program may also provide you with discounts.
Book a small car: These are usually the cheapest cars available, and often the rental agency is sold out of them when you arrive at the counter. There's a chance that the agency will offer you a bigger car at the same price.
Don't add authorized drivers: Or at least, check the rates before you do. Some rental agencies charge more when you authorize extra drivers, though some may waive it for spouses and immediate family members. Some memberships, such as AARP, allow you to add authorized drivers at no extra cost.
Rely on your personal insurance. You can save up to $30 a day by declining all the insurance offered by the rental company. If you are a carless young person, ask your parents to add you to their car insurance policies.
Don't pay for the extras: Your cellphone's GPS app will handle navigation, so don't pay for vehicle GPS. Also, you can get by without paying for a toll transponder that may carry an upcharge as high as $25 a day.
Investigate prepaid gas: Cellphone apps can give you the current gasoline prices in your area. Use these apps to compare costs at competing gas stations versus the prepaid gas deal offered by the rental agency.
Use rewards: You may be able to pay for your rental with cash back, points, or miles you've accumulated on your credit card. With enough rewards, you may qualify for a free rental. Alternatively, use a credit card that offers you extra rewards for use at gas stations.
As a last resort, consider using public transportation to get where you're going. It will be much cheaper and could be a lot of fun.
Compare the Best Secured Credit Cards For Car Rentals
Our rundown of the best secured credit cards for car rentals reveals a few gems that can save you money at the rental counter. You can check out each card's details by clicking on the APPLY NOW link in the summary box.
Remember: Always drive sober, don't text while driving, and wear your seat belt. We would hate to lose you as a reader.
Advertiser Disclosure
CardRates.com is a free online resource that offers valuable content and comparison services to users. To keep this resource 100% free, we receive compensation for referrals for many of the offers listed on the site. Along with key review factors, this compensation may impact how and where products appear across CardRates.com (including, for example, the order in which they appear). CardRates.com does not include the entire universe of available offers. Editorial opinions expressed on the site are strictly our own and are not provided, endorsed, or approved by advertisers.