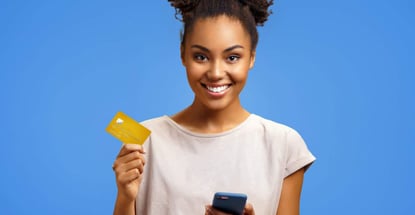 Consumers today have a plethora of options when choosing their next credit card. You may be wondering what the best choice may be, but the reality is that it depends on how you will use the card and what your credit score is. Some credit cards are excellent for some uses but not the best for other purposes.
To find the best choice, you must determine how you will use the card. From there, you can choose from a few of the best credit cards in several key categories.
Cash Back Credit Card Reviews
Cash back credit cards allow you to earn a percentage of your purchase back in the form of cash or statement credits. Some have high earning rates in certain categories, while others earn a flat cash back rate on every purchase. 
Flat-rate cards typically don't have the industry's highest cash back rates, partly because they often have no annual fees. Other cards offer tiered rewards that earn high cash back rates in common categories, such as groceries and online purchases.
When selecting a cash back credit card, look for features such as no foreign transaction fees or other hidden fees. In addition, the best cards in this category often have signup bonuses and a 0% intro APR on purchases. 
The following cash back cards are the top-rated cards according to CardRates experts:
+ See All Cash Back Credit Card Reviews
As these credit card reviews note, the best cash back cards are packed with features that help them stand out. While these cards typically require at least good credit, you may be able to circumvent this with a cash back secured credit card. 
Whichever card you choose, cash back credit cards can often provide a lot of value with minimal fees.
Travel Credit Card Reviews
Travel credit cards let you earn travel rewards, typically in the form of points or miles. These cards tend to have the highest earnings when booking flights and hotels but may also have elevated earnings at restaurants and rideshare companies. You can often earn the most rewards when booking through the card issuer's travel portal.
Some travel cards automatically grant you loyalty status with hotels or airlines. For instance, The Platinum Card® includes automatic Marriott Bonvoy Gold Elite Status and Hilton Honors Gold Status. However, enrollment is required.
When looking for a travel credit card, consider additional travel features such as purchase protection and extended warranties. Some cards, including the Citi® / AAdvantage® Platinum Select® World Elite Mastercard®, have these features as part of their World Elite Mastercard benefits. 
Other cards in this category have additional perks such as lounge access and annual travel credits. For example, the Capital One Venture Rewards Credit Card includes complimentary visits to Capital One Lounges. You also earn more points when booking through Capital One Travel.
These are the top-rated travel credit cards, according to CardRates experts: 
+ See All Travel Credit Card Reviews
Some travel cards are branded cards tied to a specific hotel brand or airline, though the list above highlights general travel cards. Some of these cards let you transfer points to your preferred hotel or airline brand to book your next trip. 
These cards also have lucrative signup bonuses and high earning rates to help you save on travel arrangements.
0% Intro APR Credit Card Reviews
With credit cards' double-digit APRs, carrying a balance every month can be very costly. Cards with 0% intro APRs can help as they charge no interest on purchases for up to 18 months, depending on the card. This is ideal for making a large purchase you can slowly pay off without worrying about accruing interest.
Credit cards in different categories on this list often overlap, and that includes 0% intro APR cards. As you will see in these credit card reviews, these cards are often good for earning cash back or points to use toward travel, in addition to their 0% intro APR on purchases. 
These are the best 0% intro APR credit cards, according to CardRates experts:
+ See All 0% Intro APR Credit Card Reviews
Remember that you should pay your balance before the end of the intro period, if possible. While you have ample time to pay the card down, the balance will start accruing interest once the intro period ends. Pay the card's balance down to avoid costly interest charges.
Balance Transfer Credit Card Reviews
Balance transfer cards allow you to transfer one or more credit card balances to a new card from a different credit card company. Balance transfer cards often have a low or 0% intro APR for up to 21 months. This can help you consolidate your credit card debt and pay down your balance while saving money on interest.
However, you may still have to pay a balance transfer fee on any balance you transfer to your new card. These fees are sometimes lower during the intro period, but you typically cannot avoid them entirely. The fee is usually a small percentage, typically 3% to 5% of the transfer or a flat dollar amount, whichever is greater. 
These are the best balance transfer credit cards, according to CardRates experts:
+ See All Balance Transfer Credit Card Reviews
Keep in mind that some balance transfer cards require you to complete balance transfers within a specified period, typically 45 to 90 days. In addition, their regular APR is often just as high as any other credit card. 
Similar to 0% intro APR cards, you should pay off your balance on the card during the intro period if possible. Otherwise, you'll start accruing interest once the promotional period is over, leaving you in potentially the same position as where you started.
Credit-Builder Credit Card Reviews
While the best credit cards often have desirable features, such as no annual fees or 0% intro APRs, these cards may not be accessible if you don't have great credit. In this case, you can apply for a credit-builder card while you work to establish a healthy credit profile. 
Credit cards that help you build credit are often secured credit cards, meaning they require a refundable security deposit. The security deposit typically equals your credit limit.
The best credit builder cards automatically consider you for a credit limit increase after a certain period, such as after six months. In addition, they often earn cash back and are eligible for an upgrade to an unsecured card later. 
Other features to look for include reports to major credit bureaus, as this can help you build credit with responsible use. Here are our top picks for credit-builder cards:
+ See All Secured Credit Card Reviews
Some that help you build credit can have a high APR, despite requiring a security deposit. One alternative is the Secured Chime® Credit Builder Visa® Credit Card, which doesn't allow you to carry a balance. As a result, there is no APR. It's generally best to avoid excessive fees, especially while you are building your credit.
Student Credit Card Reviews
Qualifying for the best credit cards can be challenging if you are a student, as you may have a limited credit history. But student credit cards are meant for students with limited credit and often have features like no annual fee, cash back rewards, and competitive APRs.
Some student credit cards even have introductory offers that help you earn extra cash back and 0% intro APR on purchases. These cards can also include benefits and perks for those in higher education. 
These are the best picks for student credit cards, according to our experts:
+ See All Student Credit Card Reviews
There is no shortage of student credit card options, but some student cards have excessive fees or other unreasonable terms. Be wary of these fees before choosing and applying for a student credit card. 
Business Credit Card Reviews
Business credit cards may be available to everyone from self-employed individuals to large corporations. These cards often have lucrative signup bonuses and high earning rates for business expenses. Many cards have no annual fee, making them worth considering no matter the size of your business.
When considering a business card, look for cash back categories that match your business expenses. The best business credit card will have extra benefits and perks for travel, which can be useful if you are frequently on the go for business. 
These are the best business credit cards, according to CardRates experts:
+ See All Business Credit Card Reviews
You can benefit from a business credit card no matter the size or scope of your business. To apply for one, you typically must provide the standard information, including your name and, in this case, the business name. You may also have to provide an employer identification number (EIN) to verify your business.
What is the Best Credit Card to Get?
While several credit cards stand out as industry leaders, there is no "best" card for everyone. The best choice depends on factors like your credit history and spending habits. 
You may also consider specific use cases, like balance transfers or credit-building. Lastly, extra features like purchase protection or signup bonuses may also be a factor.
Whether you want a secured card, rewards card, or cash back card, you have several things to consider, including our top recommendations in each category. 
While there are many great credit cards to consider, the best choice depends on the situation. Determine which of the above categories most closely aligns with your spending to help narrow down your choices.
How Do I Apply and Get Approved For a Credit Card?
Applying for a credit card involves several steps, but the process can go smoothly with the right preparation. First, review the categories in this article to determine what kind of card you need. 
Then, review your credit report by requesting a copy from the three major credit bureaus (Experian, Equifax, and TransUnion) by visiting AnnualCreditReport.com. You can usually request one free copy from each bureau every 12 months.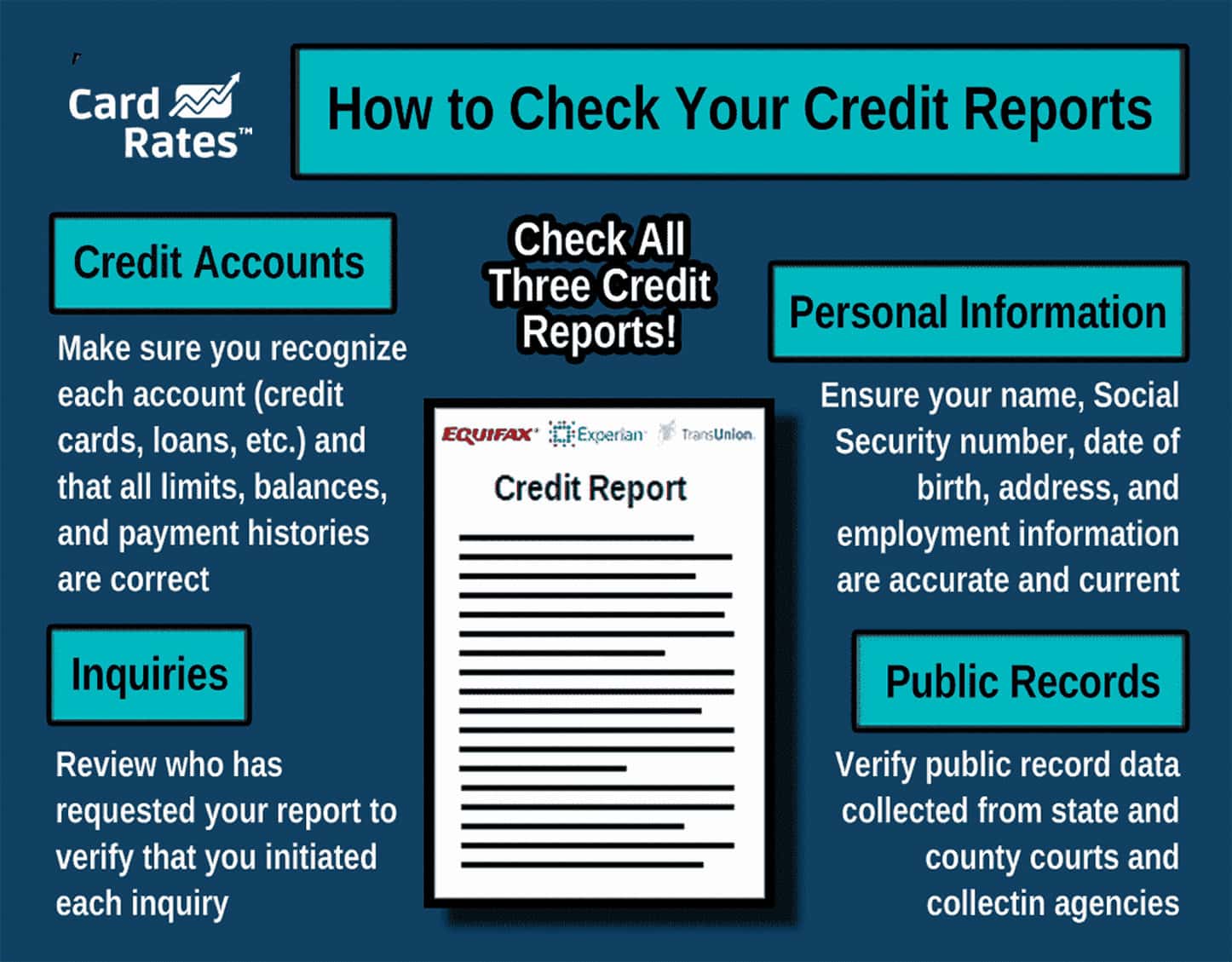 For a credit score estimate, you can use services like Chase Credit Journey or CreditWise from Capital One. These services don't require you to be a customer and can help you determine your approval odds for different credit cards.
Once you have an idea of your credit history and score, you can apply for the credit card you want. While applying for a credit card will result in a hard inquiry on your credit report, several credit cards allow you to prequalify. This will give you an idea of whether you will be approved for the card with no impact on your credit score.
You can then apply for the card online, over the phone, or in person if the issuer has physical locations. Instant approval is possible in some cases, but sometimes it may take a few days or weeks. If you don't receive your approval decision instantly, you may receive an email or paper mail requesting more information or an explanation of the denial reason.
If your first application isn't successful, you can take steps to increase your approval odds. These include correcting credit report errors, improving your credit score by making on-time payments, and applying for offers that match your eligibility. Approval is never 100% guaranteed, but these steps can help you improve your chances.
Which Factors Are Most Important When Choosing a Credit Card?
Several factors should be considered when choosing a credit card, but the following are some of the most important:
Rewards: The best rewards credit card will have specific categories that earn high cash back, typically on hotels, flights, and dining out. Look for a card that aligns with your spending habits.
Benefits and perks: Depending on the card, there may be certain benefits and perks included, like airport lounge access, purchase protection, or identity theft monitoring.
Intro offers: Many credit cards have various intro offers, such as bonus points or miles after spending a certain amount in a given time from account opening. They may also have a balance transfer or 0% intro APR offer.
Interest rate (APR): The APR determines how much interest you will pay if you carry a balance on the card. The higher the APR, the more interest you can expect to pay. Look for a low APR to avoid hefty interest charges.
Fees: The best credit cards often do away with common fees, such as annual fees, foreign transaction fees, and late fees. However, premium cards may have annual fees that are quite high in some cases. Regardless, look for a card with a fee that matches your budget.
Universal acceptance: You may want a card that is accepted worldwide if you frequently travel internationally. In this case, a Visa credit card or a Mastercard may be a better choice than cards from Discover and American Express.
Again, there isn't a single factor that outweighs all others. However, the factors mentioned here can help you determine which credit cards could be the right fit for you.
What is the Best Credit Card to Improve Credit?
There isn't a single "best" card to improve your credit. However, if you have poor credit or no credit history, a secured credit card such as the Capital One Quicksilver Secured Cash Rewards Credit Card could be a good choice. 
Secured cards require you to put down a refundable security deposit, which typically matches your credit line. And you may be able to qualify for an unsecured card from the same issuer later.
Alternatively, you may opt for a different type of credit-builder card, such as student credit cards or unsecured cards for bad credit. Unsecured means you don't have to put down a security deposit before you use the card.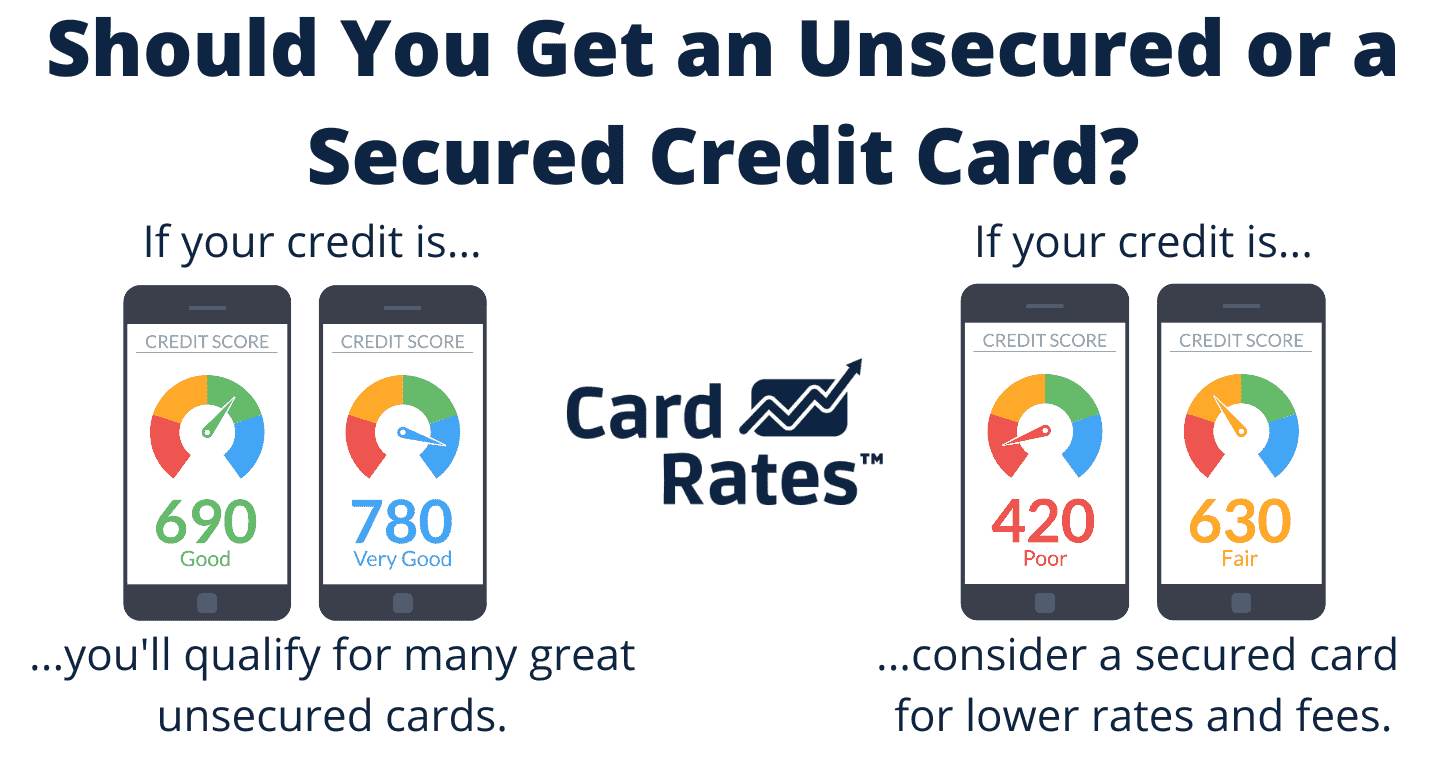 Lastly, some credit-builder cards are marketed to those who already have at least fair credit. This allows you to avoid exorbitant fees and even earn rewards in some cases. 
Generally, the higher your credit score, the better your card options will be. Thus, building your credit score will generally allow you to qualify for better cards in the future.
Read Credit Card Reviews Before Making a Selection
You have many options when choosing a credit card, including cash back cards, balance transfer cards, business cards, and student cards. There are many great cards in each category, so you must determine how you will use the card to narrow down your choices. Also consider factors such as the rewards, APR and fees, and intro offers.
If you are having trouble qualifying for a credit card, work on improving your credit score by making on-time payments or applying for a credit-builder card. Remember that the best choice depends on the situation. Consider the factors discussed here to help decide which credit card is right for you.
Advertiser Disclosure
CardRates.com is a free online resource that offers valuable content and comparison services to users. To keep this resource 100% free, we receive compensation for referrals for many of the offers listed on the site. Along with key review factors, this compensation may impact how and where products appear across CardRates.com (including, for example, the order in which they appear). CardRates.com does not include the entire universe of available offers. Editorial opinions expressed on the site are strictly our own and are not provided, endorsed, or approved by advertisers.