credit card advice
Opinions expressed here are ours alone, and are not provided, endorsed, or approved by any issuer. Our articles follow strict
editorial guidelines
and are updated regularly.
Although a few exceptions may exist, the true value of most great deals or offers will be entirely contextual. For example, the best credit card offers for travel rewards are only actually valuable to those who, well, travel.
As with many other things, finding a great credit card offer will start first with identifying what you want out of your card — and your offer. The modern card market allows for extreme personalization in your credit card portfolio, making it easy to maximize rewards on most types of purchases.
Once you know what type of card you're after, then you can narrow it down to finding the one with the best deal. And, whether you want cash back, airline miles, or business rewards — a lot of great card offers are just waiting to be found.
Overall | Cash Back | Travel | Signup Bonus | Points | Intro APR
Balance Transfer | Airline Miles | Hotels | Student | Business | Fair Credit | Bad Credit | FAQs
While finding the absolute best deal for you will depend a lot on your needs and wants, some card offers are so good — or so flexible — that they can appeal to a wide variety of cardholders. Cash back rewards, in particular, are almost always easy to redeem as a statement credit on your card account, which allows them to be used toward any purchase.
In general, most consumers (understandably) think of sweet signup bonuses when they start looking for good credit card offers. However, while our top overall cards all have lucrative signup bonuses, they can also be valuable cards to have in your wallet well after the signup bonus is gone.
So far as credit card deals go, this card delivers on multiple fronts. The signup bonus is highly competitive, especially for a cash back card, and the annual fee is waived for the first year. Cardholders earn a whopping 4% cash back on dining and entertainment purchases — the latter a less-than-common bonus category — as well as 2% cash back at grocery stores — all with no limits.
This card is a hot deal on several levels, starting with the high-rate bonus rewards. Cardholders earn 5% cash back on up to $1,500 in bonus category purchases each quarter they activate, with a new bonus category every three months. New cardholders also get to enjoy the Cash Back Match, which doubles all the cash back earned in the first year, automatically.
Unlimited cash back cards can be a good option for purchases that don't fit into typical bonus categories, but they're rarely hot deals. In this case, however, a unique signup bonus makes for a solid deal; new cardholders can earn double the normal cash back, for a total of 3% cash back on every purchase for the first $20,000 in purchases made in year one. Pair this card with one that earns Ultimate Rewards® points to get even more value out of the deal.
Cash back rewards were the original form of mass marketed credit card rewards, introduced by what would eventually become Discover. Once points and miles hit the market, however, cash back was left behind by many of the most ardent card aficionados. Well, no more.
Today, cash back cards are making a comeback. These cards fill in gaps left by travel-focused points cards and offer more affordable alternatives rewards cards with three-digit usage fees. Our favorite cash back offers include attainable signup bonuses, useful rewards categories, and freedom from annual fees.
This option is on our list twice thanks to its new cardholder offer that lets users earn 3% cash back on every purchase for the first year (up to $20,000 in purchases), and an unlimited 1.5% on everything after that. The card also has an intro-APR offer on new purchases and balance transfers, charges no annual fee, and comes with the standard collection of Chase cardholder benefits.
The little sibling of the Capital One® Savor® Cash Rewards Credit Card, this card has the same cash back categories — albeit at a low rate — and no annual fee. Users earn unlimited 3% cash back on a wide range of dining and entertainment purchases, with the same 2% cash back on grocery store purchases. New cardholders also earn a competitive signup bonus and enjoy an introductory 0% APR deal with a long promotional period.
The U.S. Bank Cash+™ Visa Signature® Card offers a lot of opportunity for the majority of cardholders, not only offering high-rate rewards, but offering them in categories often neglected by other rewards programs. Users can select two 5% cash back categories from the list of options, as well as their own 2% cash back category.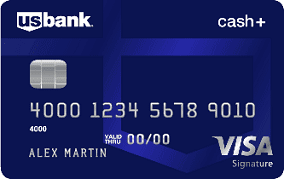 Earn 5% cash back in two categories of your choosing, plus 2% cash back in an additional category you select
Earn 1% cash back on all other purchases
Pay no annual fee
Cardholders can select new 5% cash back categories each quarter, or retain their previous selections. In addition to rewards, new cardholders receive 0% APR on balance transfers and a solid cash back signup bonus. Plus, users never pay an annual fee.
Although cash back is popular for its ease of use, travel rewards are, unquestionably, the most sought-after type of rewards by consumers looking to maximize value. That's because most travel rewards can be redeemed in a variety of ways, including, in many cases, through a transfer to an existing hotel or airline loyalty account.
When redeemed wisely, some of the best credit card offers can be worth hundreds — if not thousands — of dollars. Even when rewards are redeemed through their respective issuers, most travel rewards cards provide a lot of value through purchase rewards and secondary benefits. Our top picks include several of the most popular travel rewards programs on the market.
Travelers who don't want to be bothered tracking categories can get some good value out of this card, which offers unlimited 2X miles per dollar on every purchase on top of a good-sized signup bonus and a waived first-year fee. Miles can be redeemed for statement credit toward travel purchases, or they can be transferred to partner airline frequent flyer programs.
A card high on nearly every list of top travel credit cards, this option has a host of perks and benefits that appeal to a variety of travelers, including 3X Ultimate Rewards® points per dollar on every qualifying travel and dining purchase. Cardholders also receive airport lounge access, an annual travel credit, and a hefty signup bonus.
The Platinum Card® from American Express is a traveler's travel card, offering 5X Membership Rewards® points per dollar on flights and hotels, as well as elite status with Hilton and Marriott and access to over 1,000 airport lounges, including the prestigious Amex Centurion Lounges.

Earn 5X Membership Rewards® points per $1 on flights/hotels booked directly with the airline/hotel or American Express Travel
Receive up to $200 annual airline fee credit
Pay a $550 annual fee
The Membership Rewards® points earned by cardholders can be transferred to many hotel and airline loyalty programs. This card has a standard signup bonus of points, but targeted offers of up to 100,000 points are not uncommon. (Amex cards have variable signup bonuses that can change based on the link you use, so you may need to apply via an incognito browser or referral link for the highest offer.)
Even a brief search of consumer credit cards will unveil literally hundreds of options — and all of those issuers are vying for wallet space. Enter: the signup bonus. The best signup bonuses offer big pools of cash back, points, or miles that can easily be worth hundreds of dollars.
Most of the best signup bonus offers will come from cards designed for consumers with good credit or better. Typical bonuses will require the cardholder to spend a certain amount on the card within a given time period to earn the bonus, but be careful not to spend more than you can repay just to earn a bonus.
If you're looking for a big pool of transferable points, look no further than this popular travel rewards card. The signup bonus is one of the most valuable on the market, especially considering it consists of the highly coveted Ultimate Rewards® points. The spending requirement is fairly steep, but it should be manageable for most cardholders with a little planning.
The signup bonus for this card is large enough that almost anyone can get serious value, even without the ability to transfer points. The annual fee is also waived for the first year, adding to the value. As is typical, the large signup bonus has an equally large spending requirement, so budgeting may be needed to avoid paying interest just to earn the bonus.
With a signup bonus more than double that of the average cash back card, this pick easily makes the list. The spending requirement is downright affordable compared to the cards above, and the annual fee is waived the first year. Rewards are easily redeemed as statement credit, making it simple to get full value from the bonus.
Credit card rewards points are often lauded as the most versatile type of rewards, as they can typically be redeemed for a variety of products. For instance, most points programs allow redemption for cash back, gift cards, and travel through the issuer. The most popular programs also allow points to be transferred to partner hotel or airline loyalty programs.
The downside of this is that the per-point value will depend on how the points are redeemed. Cash back will generally offer the lowest per-point value, while travel and/or transfer will offer the best value. Of course, as in other things, the best redemption option for any given cardholder will vary based on their individual needs.
A top-tier travel rewards card, this option shows that an annual fee can be worth paying for the right combination of rewards and perks. Users earn triple points on travel and dining purchases, and points can be used directly for travel through Chase or transferred to over a dozen hotel and airline loyalty programs with the potential to unlock even more value. The annual travel credit, airport lounge access, and big signup bonus all help offset the large annual fee.
This card is worth considering if you're in the market for a points card but don't want the hassle of trying to make up for a huge annual fee. Cardholders earn triple points on dining, travel — including gas — and select streaming services, all useful everyday categories for many people. The signup bonus isn't huge for a points card, but it is competitive for a card with no annual fee.
The American Express® Gold Card was refreshed in 2018 and has been a huge hit ever since. Cardholders can earn up to 4X Membership Rewards® points per dollar on grocery store and restaurant purchases, as well as 3X points on airfare purchased directly with the airline.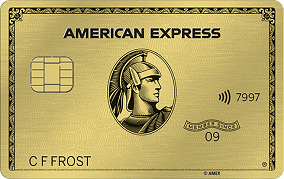 Earn 4X Membership Rewards® points per $1 at U.S. restaurants and grocery stores
Receive 3X points on flights booked directly with the airlines
Pay $250 annual fee
The card may come with a pricey $250 annual fee, but it also comes with annual and monthly credits for things like airline fees and select dining purchases. New cardholders can also get a valuable signup bonus. Keep in mind that this is a charge card and will need to be paid in full each billing cycle.
While most cardholders know that the best way to avoid credit card interest is simply to pay in full during the grace period, this isn't always an option. That's where 0% APR offers can be an important tool.
The best introductory 0% APR credit card offers provide a year or more without interest fees on carried balances (provided you make at least the minimum payment each billing cycle). Many rewards credit cards also offer introductory interest rate deals, but the cards with the longest promotional periods won't have rewards.
This card is a frills-free interest-saver, and it does it well. New cardholders can enjoy a very long introductory 0% APR offer on new purchases and balance transfers, with no annual fee to add to the costs. Additionally, the card comes with Wells Fargo's popular cellphone protection that kicks in when you pay your bill with your card.
Consumers who prefer Citibank to Wells Fargo may prefer this choice, which offers the same 18-month long introductory interest rate deal and no annual fee. The promotional rate applies to both new purchases and balance transfers, with the regular APR dependent upon your creditworthiness. Cardholders also get access to the full stable of Citi benefits.
The U.S. Bank Visa® Platinum Card is a no-nonsense card obviously designed for consumers who want to save on interest rather than earn rewards. This card has one of the longest promotional periods available from a major bank, with new cardholders enjoying up to 20 months of 0% APR on new purchases and balance transfers.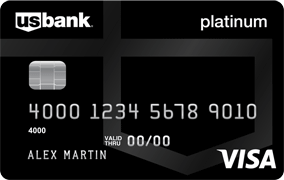 Get 0% intro APR on balance transfers & new purchases for the first 20 billing cycles
Balance transfer fee of 3% of the amount transferred
Pay $0 annual fee
Although the card does have a balance transfer fee, it charges no annual fee. And, while the 0% APR offer can be ideal for financing large purchases, think twice before using it for purchases abroad, as the card comes with a 3% foreign transaction fee.
A credit card balance transfer is the only way to move debt from one credit card account to another account. Most transfers are performed as a way to reduce the interest fees charged for a given balance by moving it to a card with a lower APR.
Similar to the 0% APR deals for new purchases, some credit cards will offer 0% APR on transferred balances for the duration of a promotional period. The best balance transfer offers last for a year or more, and some of these offers even waive the balance transfer fee for qualifying transfers.
Intentionally designed for balance transfers, this card offers a long promotional period that provides 0% APR on a transferred balance for well over a year. The balance transfer fee is in the standard range, and the card has no annual fee. Make sure to note that the promotional period for 0% APR on new purchases is much shorter than the deal for transfers.
Card Offer Expired
The U.S. Bank Visa® Platinum Card is a very competitive option for balance transfers, providing up to 20 months of 0% APR on new purchases and balance transfers alike. Balance transfers must be made within the first 60 days of account opening to qualify for the promotional rate.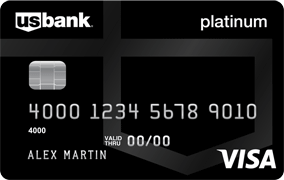 Get 0% intro APR on balance transfers & new purchases for the first 20 billing cycles
Balance transfer fee of 3% of the amount transferred
Pay $0 annual fee
While the card charges no annual fee, it does charge a balance transfer fee of 3% of the total amount transferred, so incorporate that into your calculations. Additionally, avoid using the card for foreign transactions or cash advances, as these types of transactions incur fees of 3% and 4%, respectively.
Frequent flyer programs are offered by most airlines as a way to reward brand-loyal travelers. When they started, the only way to earn airline miles was to, well, fly with that airline. Today, however, co-branded airline credit cards make it easier than ever to earn frequent flyer miles, all without needing to ever step on a plane.
Between the purchase rewards and signup bonuses for these cards, even the casual traveler can find a lot of value. In addition to earning miles, most co-branded airline cards also offer extra travel perks, like free checked bags and priority boarding, that can save both time and money.
The Citi® / AAdvantage® Platinum Select® World Elite™ Mastercard® is a great pick for regular American Airlines flyers — and not just for the ability to earn AAdvantage miles on every purchase. Cardholders will also receive airline perks like free checked bags and preferred boarding.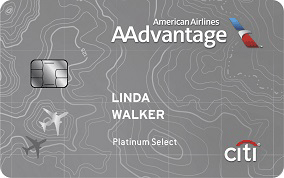 Earn 2X AAdvantage® miles per dollar on American Airlines purchases & at U.S. restaurants and gas stations
Get a free checked bag on domestic American Airlines flights
Pay $0 annual fee the first year, $99 each year after
New cardholders, in particular, can get a ton of value out of the card thanks to a solid signup bonus large enough to get you flying for free in no time. Plus, the first year's annual fee is waived.
The Alaska Airlines Visa Signature® card is a popular co-branded option thanks, in part, to its much-touted Companion Fare that can be used to purchase a companion ticket for just $99, plus fees.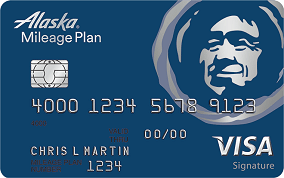 Earn 3X Mileage Plan miles per dollar spent on Alaska Airlines purchases made with your card
Receive an annual discounted Companion Fare™
Pay $75 annual fee
Of course, cardholders can also earn Alaska Mileage Plan miles on every purchase, and, as with many co-branded cards, users get their first checked bag free on Alaska flights. The signup bonus is pretty competitive, and it has a reasonable spending requirement.
The JetBlue Plus Card offers some good value to JetBlue flyers, starting with 6X points per dollar on JetBlue purchases, as well as double points on restaurant and grocery store purchases. It also offers a competitive signup bonus with a really manageable spending requirement.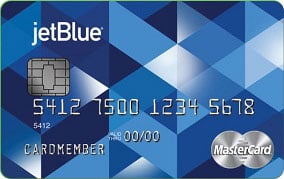 Earn 6X points per dollar on JetBlue purchases, 2X points at restaurants and grocery stores
50% in-flight savings on cocktails and food purchases
Pay $99 annual fee
Although this card has an annual fee, it also has a few ways to make up for that fee even beyond the typical purchase rewards. This includes a very generous 50% in-flight discount, as well as an anniversary bonus of 5,000 points every year after you pay your annual fee.
Similar to the way airlines offer frequent flyer programs to reward loyal guests, so, too, do hotels offer a range of brand loyalty programs. Achieving elite status with a hotel can unlock all kinds of perks, from free breakfast to room upgrades to premium internet access.
Hotel co-branded credit cards are tied to a hotel's loyalty program, offering cardholders a way to earn hotel points and, often, to gain elite status with the program. Some of the best offers come with huge signup bonuses that can be redeemed for free nights as soon as they're earned.
The Hilton Honors Ascend Card has a lot of bells and whistles that will likely appeal to Hilton loyalists and casual visitors alike, including a huge 12X points per dollar on Hilton purchases and 6X points at US restaurants, supermarkets, and gas stations.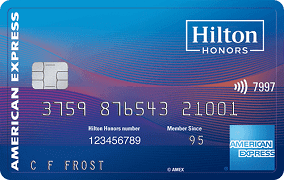 Earn 12X Hilton Honors™ points per dollar for Hilton purchases
Earn 6X points for purchases at US restaurants, supermarkets, and gas stations
Pay $95 annual fee
The card comes with a lot more than high-rate purchase rewards, too. For instance, cardholders get complimentary Gold status, the second-highest loyalty tier that unlocks free breakfast at hundreds of Hilton properties. New cardholders can enjoy a hefty signup bonus, and spending $15,000 on the card in one year earns a free Weekend Night Reward.
The IHG® Rewards Club Premier Credit Card is a solid pick for IHG fans, offering an easy way to earn loyalty points with everyday spending. Cardholders also get a boost redeeming those points with the fourth night free perk.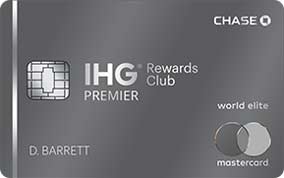 Earn 10X points per $1 on IHG® hotel purchases made directly with IHG®
Earn 2X points per $1 on gas, groceries, and dining
Pay $89 annual fee
Several of the card's additional benefits can be quite valuable, including the Platinum Elite status that unlocks free room upgrades and extended check-out. Plus, cardholders can easily recoup their annual fee with the annual free night awarded after each account anniversary.
The Radisson Rewards Premier Visa Signature® Card is packed full of perks for Radisson visitors, starting with the 10X points per dollar on Radisson purchases and 5X points on everything else. And that's without the big pile of points you can earn with the sizeable signup bonus.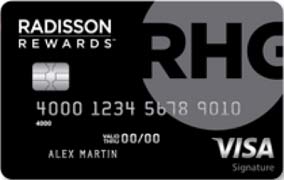 Earn 10X Gold Points per $1 on qualified Radisson Hotel Group purchases
Earn 5X points per dollar on everything else
Pay $75 annual fee
Cardholders receive Gold status, which is high enough up the loyalty ladder to unlock free room upgrades and 72-hour room availability guarantee. The card has a comparatively affordable annual fee for a hotel co-branded card, and it's easy to make up that fee with the free 40,000 rewards points you receive each year when you renew your card.
Your years as a college student are an ideal time to explore and try new things — like establishing your consumer credit profile. In fact, given the wealth of high-quality student credit cards available, it could be argued that the best time to get your first credit card is while you're in college.
Given that students aren't expected to have much — if any — credit history, most student credit cards won't have minimum credit requirements. The best card offers will also be free from annual fees and many waive some late fees. Some of our favorite student cards even offer purchase rewards and small signup bonuses.
This is one of the best student cards on the market for a number of reasons, with the card's high-rate rewards being the most obvious. Users earn 5% cash back in rotating bonus categories, with a new category every activated quarter (bonus rewards are limited to the first $1,500 in purchases each quarter). The card charges no annual fee, and it comes with Discover's popular Cash Back Match program that matches your cash back after the first year.
The Bank of America® Cash Rewards for Students is a solid starter card with useful rewards, including 3% cash back in a category you select from a list that includes gas, online shopping, dining, travel, drug stores, or home improvement/furnishings.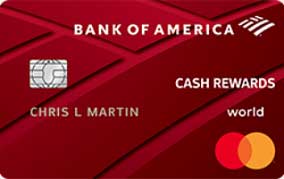 Earn 3% cash back in the category of your choice: gas, online shopping, dining, travel, drug stores, or home improvement/furnishings
Earn 2% at grocery stores and wholesale clubs
Pay $0 annual fee
You can select a new 3% category each month. The card also earns 2% back at grocery stores and wholesale clubs year-round. Bonus rewards are capped at $2,500 in combined bonus category purchases each quarter. Plus, users never pay an annual fee.
The Citi Rewards+ Student Card provides a unique value proposition with its round-up rewards; the rewards earned from new purchases are rounded up to the nearest 10X points, every time.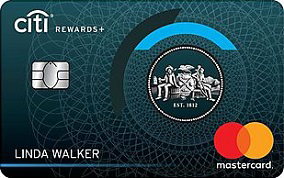 Earn 2X ThankYou® points per $1 spent on supermarket and gas station purchases
Round up each transaction to nearest 10X points
Pay $0 annual fee
Cardholders earn a base of 2X points per dollar on supermarket and gas station purchases — but, those purchases will also be rounded up to the nearest 10X points. The card comes with a small signup bonus, charges no annual fee, and offers an introductory 0% APR deal good for seven months of interest-free new purchases.
According to the Small Business Administration, the U.S. is home to more than 30 million small businesses (PDF link) — and they make up more than 99% of all U.S. businesses. And, from merchants to freelancers to side hustlers, most of those small business owners are eligible for a business credit card.
While not quite as robust as the consumer market, the small business credit card market is full of options, with many great deals and offers to be had. The best offer for your business will be the one that complements your company's spending habits and needs, but our picks below are a good place to start.
With a one-two punch of high rewards rates and versatile points, this card is one of the most popular business cards on the market. The card earns triple points on travel, shipping, communications services, and select advertising (up to $150,000 in combined bonus category purchases each year). And they're not just any points — they're the highly rated Ultimate Rewards® points, versatile rewards that can be transferred to many hotel and airline loyalty programs.
This card is ideal for small businesses and freelancers — and not just because it doesn't have an annual fee. Users earn up to 5% cash back in several bonus categories useful to a range of businesses, including office supplies and communications services. The signup bonus is very competitive, though the spending requirement is a little on the large side for smaller businesses.
The Blue Business Plus Credit Card from American Express is an ideal business card for companies with expenses that don't fit neatly into common bonus categories, providing 2X Membership Rewards® points per dollar for every new purchase (up to $50,000 in purchases each year).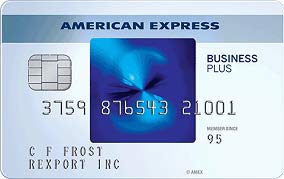 Earn 2X Membership Rewards® points per $1 on the first $50,000 in purchases each year
Earn unlimited 1X points per $1 thereafter
Pay $0 annual fee
This is also one of the few business cards that offers an introductory 0% APR offer good on both new purchases and balance transfers, offering a long 12-month promotional period. The card itself has no annual fee and even employee cards are free.
Given that no one starts with a perfect credit score, we'll all likely experience fair credit at least once on our credit journey. Consumers with fair credit will either be building credit for the first time or rebuilding after a problem, and the nature of your fair credit will influence your credit card options.
If you're looking for a good starter card and are a college student, check out the student cards above. Otherwise, the unsecured cards below are decent cards for credit builders, and the secured option is good for both builders and re-builders alike.
This card is the picture of a starter credit card, offering an unsecured credit line that can be used anywhere Mastercard is accepted. Paying on time for the first five months can unlock a higher credit line, and users never pay an annual fee. The APR is a little on the high side, however, so pay in full each statement period to avoid interest fees.
Having fair credit can definitely limit your credit card options, but it doesn't rule out rewards altogether, as evidenced by this unsecured card that offers unlimited 1.5% cash back on every purchase. Since the card does come with an annual fee, it's important to do the math before you apply to make sure you'll earn enough in rewards to make up for the fee.
One of the best ways to get a card with bells and whistles when your credit is less than ideal is to go with a secured card. This option has cash back rewards, no annual fee, and the ability to get upgraded to an unsecured card over time. Cardholders can also receive free FICO credit scores and an automatic cash back match after the first year.
In many ways, bad credit is in the eye of the beholder — or the lender — as minimum credit score requirements vary by product and provider. However, bad credit is, in general, considered to be any score below 580 on the FICO credit score scale of 300 to 850.
With bad credit, the credit card "deals" are going to be few and far between, especially if you're looking for an unsecured card (but you can try your local credit union). Instead, most of the deals to be found will be with secured credit cards, like our picks below.
This card is one of the few with the potential to be partially secured, offering both a variable minimum deposit requirement — depending on your qualifications — as well as the opportunity to unlock a higher credit line by making the first five payments on time. The card charges no annual fee, but it does have a high APR, so it's not ideal for carrying a balance.
A low minimum deposit requirement makes this card accessible, but it's the rest of the card's features that make it a good deal. Cardholders can earn 2% cash back on up to $1,000 in gas station and restaurant purchases each quarter and unlimited 1% cash back on everything else. There's no annual fee, and the card is upgradeable for eligible users.
The BankAmericard® Secured Credit Card is a no-frills secured card with a $300 minimum deposit requirement. The max deposit for qualified applicants is $4,900 for a credit limit of the same size.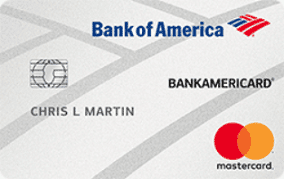 Card can be used anywhere Visa credit cards are accepted — not a debit or prepaid card
Make a minimum $300 deposit
Pay $0 annual fee
Although this card doesn't offer purchase rewards or a signup bonus, it does have the ability to be upgraded to an unsecured credit card. Bank of America will periodically check your account and automatically upgrade your account when you become eligible, returning your deposit.
In general, there are two ways to look at the question of which card offers the most rewards. One is from a signup bonus standpoint — which card has the biggest bonus? The other consideration is which card earns purchase rewards at the highest rate.
Both answers are, unfortunately, somewhat complicated.
So far as signup bonuses are concerned, it's hard to select any one card as having the largest bonus, in part because signup bonuses change so frequently. In fact, you could see multiple signup bonus offers for the same card on the same day based entirely on the web browser you use or the link you click.
Even if that were not the case, however, size alone is not all that matters when it comes to credit card rewards. Sure, if you have a cash back card, it's easy enough; if one card has a $300 bonus and a second card offers a bonus of $500, it's pretty simple math to tell that the $500 bonus is better.
The challenge comes from points and miles cards. One card's 50,000-point offer may be more valuable than another card's offer of the same size — or it could even out-value a larger offer due to having a higher per-point value at redemption.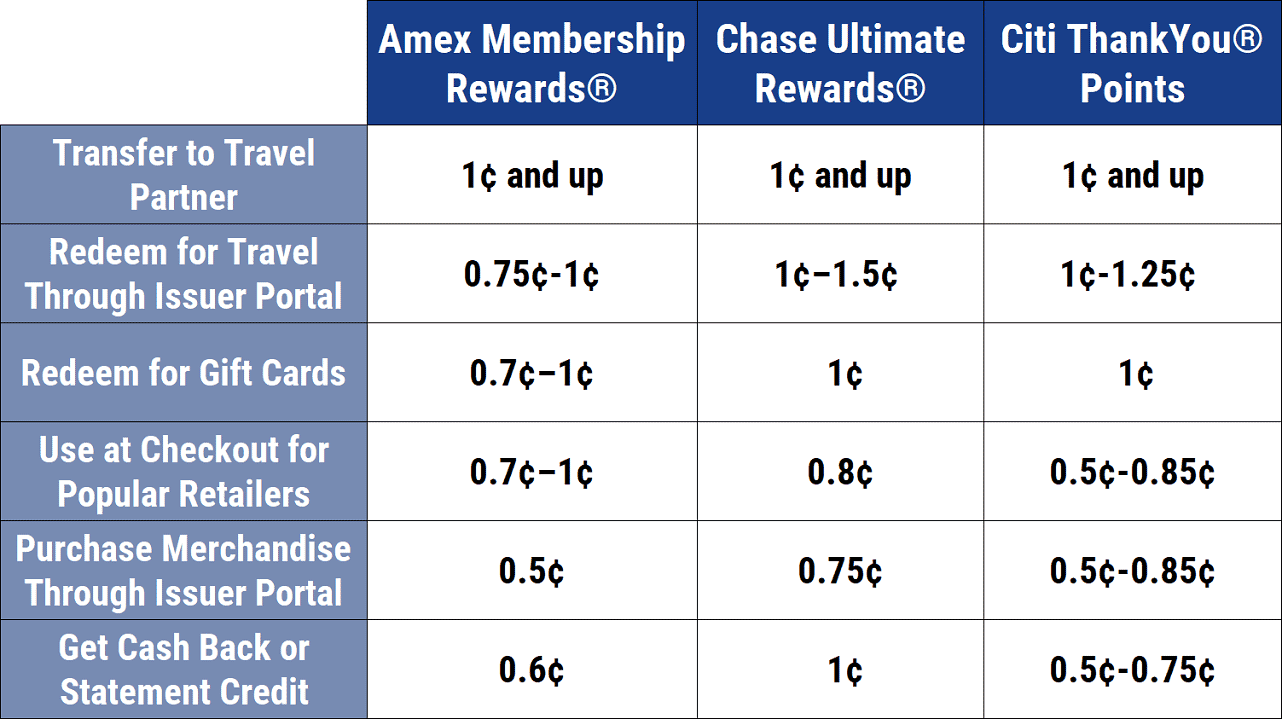 And this applies to the card's purchase rewards as much as it does to the signup bonus. Two cards may both earn 3X points per dollar on travel, for instance, but one rewards program may net you 2¢ per point at redemption, while the points from the other program are only worth 1¢ apiece when redeemed.
Additionally, when it comes to purchase rewards, the highest rewards rates will typically be reserved for bonus categories, rather than all purchases. For example, a card might offer 5X points per dollar on dining, but one point per dollar on other purchase types. This makes it hard to point out any single card as earning the most rewards without looking at specific categories.
All of this having been said, in general, the cards that offer the most rewards will be the cards with the largest annual fees. The top-earning card in any given category will likely have an annual fee of at least $95, but may charge a fee as high as $550.
The American Express Platinum® Card, for example, is well-known for earning a remarkable 5X points per dollar on hotel stays and for frequently offering 100,000-point signup bonuses — but it's also notorious for its $550 annual fee. And Citi's recently refurbished Citi Prestige® card offers an unbeatable 5X points per dollar on dining — and a $495 annual fee.

The main exceptions to this rule will be for somewhat fringe categories not offered by many cards. The U.S. Bank Cash+ Visa Signature® Card, for instance, is a no-annual-fee card that offers 5% cash back in user-selected categories, and the card leads the pack in several of those category choices, including home utilities and fitness centers.
So, long story short, to determine which card offers the most rewards, you really need to determine the type of rewards with which you're concerned, then go from there. Looking at credit card rewards from a sheerly numerical perspective can leave a lot of value potential on the table.
Once upon a time, pulling out a shiny metal credit card at the restaurant signified your elite status and elicited "oohs" and "aahs" from the diners around you. These days, however, many card issuers offer sturdy (and sparkly) metal credit cards that can be obtained by almost anyone.
So, in a world where credit cards are less a status symbol than a prosaic, workaday tool, are there any prestigious, exclusive cards after which the elite can lust?
As it turns out, yes — and they're just as expensive as one could hope. Here are a few credit cards sure to make your server take notice:
The Centurion® Card — better known to the world as The Black Card — has long been the go-to standard for exclusive credit cards thanks to its invitation-only application policy that reportedly requires an annual American Express credit card spend of at least $450,000.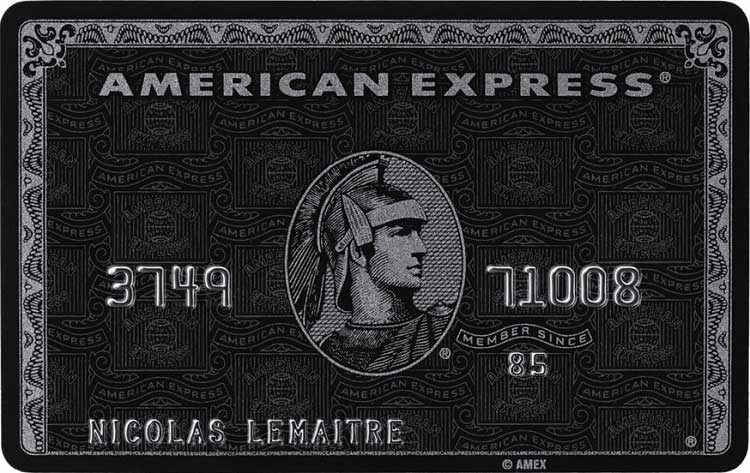 If you're spendy enough to make it into the cardholder club, you'll get to — surprise, surprise — hand over even more money. The one-time initiation fee is supposed to be a whopping $7,500, a figure that (almost) makes the $2,500 annual fee seem reasonable in comparison.
And don't expect monster purchase rewards for all that cash. The card offers a measly 1X point per dollar on most purchases and 1.5X points per dollar on purchases of $5,000 or more. Indeed, this card is said to be more about the perks — a long list of offerings that includes elite status with a number of hotel and airline brands, airport lounge access, and special event invites.
The Dubai First Royale Card is a card that oozes prestige, starting with its royal look. This high-brow credit card is trimmed in gold on both sides, and the stylized logo on the front of the card is accented by a real 0.235-carat diamond.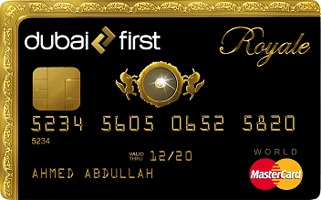 As you might guess, this gem-encrusted card requires an invitation to apply, and some sources say you need to be a resident of the UAE to receive an invite. Even if you score an invite, however, don't expect to get the card for free — the card reportedly requires users to pay an annual fee of around $2,000.
The rewards and perks of the Dubai First Royale Card aren't advertised, but it's been suggested that it earns cash back. As with many of the most exclusive cards, the real draw seems to be in the perks, and each cardholder has a dedicated relationship manager as well as a lifestyle manager (read: concierge).
The J.P. Morgan Reserve Card, previously called the Palladium Card, is yet another invitation-only credit card, this one exclusive to the high-net-worth folks who are Chase Private Bank clients. The main thing that sets this card apart from its peers is its composition — the card is made out of palladium, a rare chemical element typically used in catalytic converters. (Take that, you cheesy gold and platinum cards!)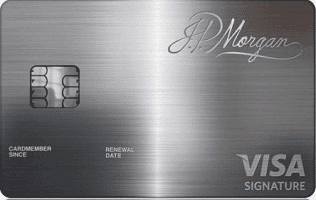 From a rewards perspective, the J.P. Morgan Reserve Card — issued by J.P. Morgan Chase Bank — is suspiciously similar to the Chase Sapphire Reserve®, also from Chase. This includes the same triple points on travel and dining purchases, the same annual travel credit, and the same cardholder benefits like rental car insurance.
But, while the Chase Sapphire Reserve® charges an annual fee of just $450, the J.P. Morgan Reserve Card charges $595 for most of the same perks and rewards. So, in essence, users are essentially paying a $145 surcharge for a palladium composition — and, perhaps the most important factor for some, exclusivity.
Given that many of the top credit card offers will come with big annual fees, one of the most common questions you'll need to ask yourself when you're evaluating potential deals is whether a given card or offer is worth paying the annual fee.
However, as with most aspects of choosing a new card, the answer to that question will depend entirely on you — and math.
The simplest way to get a rough estimate of a card's value is to determine how much you'll earn in rewards with that card in a year. For points and miles cards, you'll also need to designate a set value to those rewards (or use the valuations from a third party).
For example, if you know you generally spend $2,500 on travel in a year, then you know a card that earns 3X points per dollar on travel will net you 7,500 points. If those points are worth 1.5¢ each in your estimation, then those points are worth around $112.
While it can be tempting to assume that a higher rewards rate is always worth paying an annual fee, this may not always be the case, as it will really depend on how much spend you put on the card. So, a card that earns 3% cash back on certain purchases but charges no annual fee may end up the better value than a card that earns 4% back but charges an annual fee.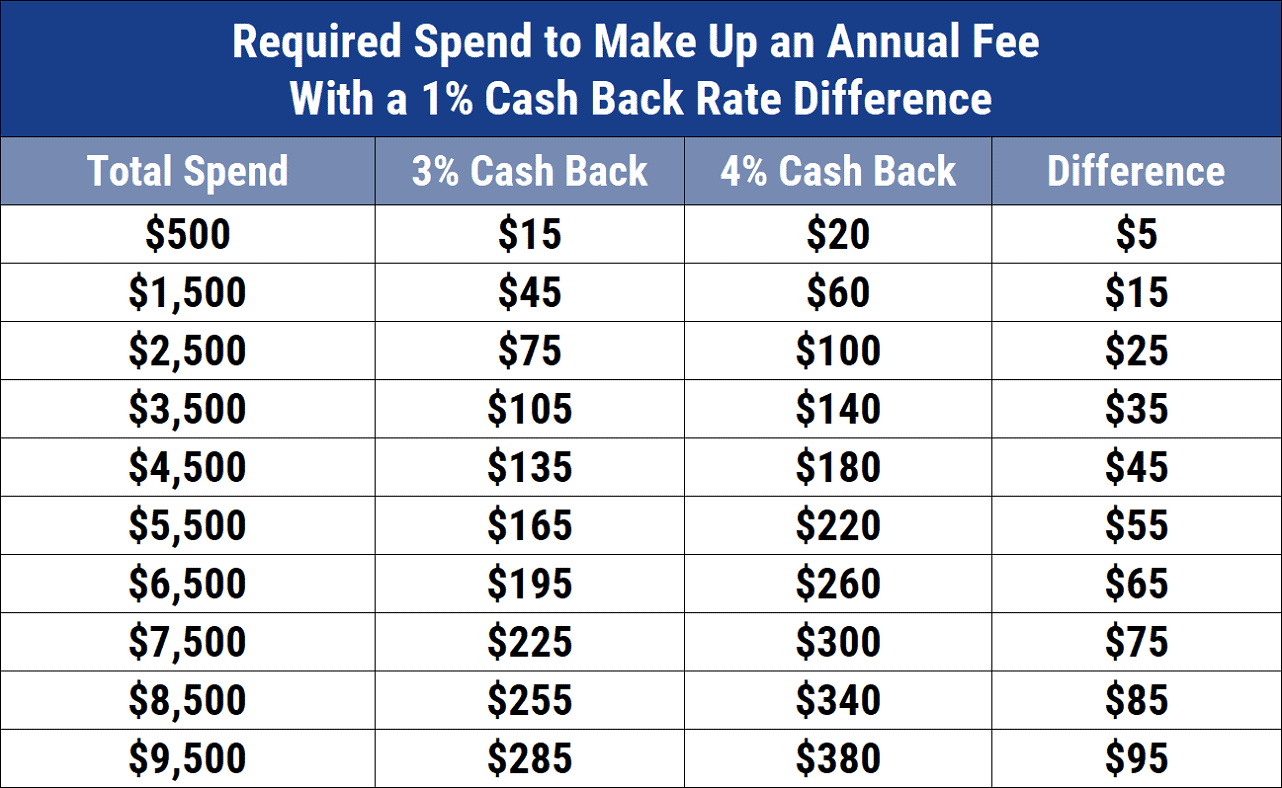 While most of your value will probably come from credit card rewards, it's important to look at a card's secondary benefits, as well. A card that offers you airport lounge access, for instance, may be well worth its annual fee if you travel enough to make the perk worthwhile. Similarly, you may be more than happy to pay extra for a higher-tier co-branded card to unlock elite status and free breakfast.
And, of course, don't forget the signup bonus. You probably don't want a card that charges more in annual fees than you can earn in the signup bonus — at least, not unless the card's perks more than make up the difference. But, if you're choosing between a card with a $69 annual fee and one with a $99 annual fee, and the latter offers a bonus worth twice as much, it may be worth paying the larger fee.
Nearly every aspect of finding a new credit card will require you to know at least a little bit about your spending habits, your individual consumer credit profile, and your specific needs.
In other words, picking out a credit card or spotting the best offer is a personal experience that will vary for each cardholder. The best credit card offer for you may not be the best for your neighbor, and no single credit card offer will be the best for everyone.
Even something as simple as figuring out how many credit cards you should have in general isn't something with a one-size-fits-all answer. If you're someone who has trouble using credit cards responsibly, then the answer may actually be zero. For most folks, the answer will likely be somewhere between one and a dozen.
You should probably have at least one credit card — that you use at least semi-regularly and pay in full each time — for the sake of your credit; those payments can help you maintain an ongoing positive payment history and the card will add to your credit diversity.
Whether you should have more than one credit card will depend on your needs and wants — and credit scores. Consumers with low scores who need to build credit should apply for cards carefully, and only apply for cards necessary to help build credit. Rewards churning and signup bonus collecting are card hobbies best left to consumers with good credit.
However, if your credit is solid and you like the idea of maximizing your rewards, there can be a lot of value in holding several cards with complementary bonus rewards categories and cardholder benefits. Most consumers will have expenses that fall into the most common bonus categories — like travel, dining, and gas — making it easy to find cards to earn high rewards rates for their most frequent purchases.

And don't forget the purchases that seem to inevitably crop up that won't fit into those common bonus categories. You can keep a good flat-rate, unlimited rewards credit card in the rotation so you can maximize your non-bonus spend. Overall, a few cards that offer high rates for your top expenses, paired with a solid flat-rate card for non-category expenses, can make for a good strategy.
Of course, if you're going to play the rewards game, make sure you actually redeem those rewards. A surprising number of cardholders allow their rewards to expire or otherwise lie fallow, which obviously negates any potential value they may have held.