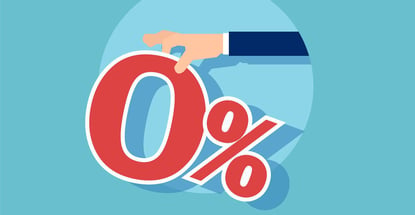 There's an old saying, "If you dance to the music, you have to pay the piper." Many people follow the same mindset with credit cards, thinking that interest charges are simply the fee you pay for the convenience of using plastic.
But, believe it or not, there are multiple ways to avoid purchase interest charges on credit cards. Below we'll look at three ways to avoid these pesky fees so you no longer have to pay the piper, er, bank.
1. Open a Card with a 0% Promotional APR
Hundreds of credit cards are available to consumers today, and if you're in the market, you likely have more options than ever before. This competition among issuers for your business means they must sweeten the pot if they're going to get you to apply.
One way they do this is through signup bonuses and promotional offers. One such offer is an extended interest-free period for new cardholders. Some cards offer six months of purchases with a 0% APR and others will extend the promotional period as long as 18 months.
These cards provide a great way to make a large purchase that you'll need time to pay off because you'll only owe what you charge to your card — with no extra fees that make it harder to pay off.
Many rewards credit cards also feature extended promotional APR periods — meaning you can still earn rewards while you avoid accruing interest charges on your balance. Our top cards with a 0% APR introductory period offer the best of both worlds.
at Chase'ssecure website
$200 Bonus after you spend $500 on purchases in your first 3 months from account opening.
5% cash back on grocery store purchases (not including Target® or Walmart® purchases) on up to $12,000 spent in the first year.
3% cash back on dining at restaurants, including takeout and eligible delivery services
3% cash back on drugstore purchases
5% on travel purchased through Chase Ultimate Rewards®
Unlimited 1.5% cash back on all other purchases
| | | | | |
| --- | --- | --- | --- | --- |
| 0% Intro APR on Purchases 15 months | | | | |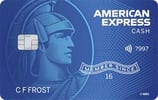 at the issuer'ssecure website
Earn $200 back after you spend $2,000 in purchases on your new card in your first 6 months. You will receive the $200 back in the form of a statement credit.
Unlimited 1.5% cash back on every purchase
0% intro APR on purchases for 15 months from the date of account opening, then a variable APR applies
Rental car loss and damage insurance when you use your eligible card to reserve and pay for the entire rental and decline the collision waiver at the rental company counter
$0 annual fee
One-time $200 cash bonus after you spend $500 on purchases within 3 months from account opening
Earn unlimited 1.5% cash back on every purchase, every day
No rotating categories or sign-ups needed to earn cash rewards; plus, cash back won't expire for the life of the account and there's no limit to how much you can earn
0% intro APR on purchases and balance transfers for 15 months; 14.99%-24.99% variable APR after that
$0 annual fee and no foreign transaction fees
| | | | | |
| --- | --- | --- | --- | --- |
| | | 14.99% - 24.99% (Variable) | | |
Before you go on an interest-free shopping spree, be sure to fully read and understand your credit card's rules surrounding the introductory period. Some card issuers start charging interest based on your card's balance on the day your introductory period ends.
Others charge interest on the total amount of money you charged during the period — and continue to charge it until you pay your card's balance in full. Either option can quickly weigh down your wallet, so be sure you pay your balance in full before your introductory period ends.
Otherwise, you'll negate the interest-free savings by paying hefty fees further down the road.
2. Transfer Your High-Interest Debt to a 0% Card
If you're carrying debt on a credit card from month to month, you've likely seen those interest charges eat away at your monthly payments — continuing a vicious cycle of never-ending payments that's hard to break.
But a good balance transfer card can remove the burden of high-interest debt for a period of time. This gives you an opportunity to chip away at your principal and not spin your tires in an interest mud puddle.
Many credit cards today offer introductory offers that provide 0% interest on balance transfers for between six and 18 months. You typically have to initiate the balance transfer within a certain time frame — typically within three months of opening your card — to take advantage of the offer.
These offers can provide a tremendous amount of relief, as your total monthly payment will be dedicated to eliminating your balance, not interest charges. You'll no longer see those depressing interest fees hit your statement each month, but you may be subject to a balance transfer fee of between 3% and 5% of the transferred balance.
Our top balance transfer credit cards give you extended repayment periods and flexible terms for any balance transfer you initiate.
Earn cash back twice! Earn 2% on every purchase with unlimited 1% cash back when you buy, plus an additional 1% as you pay for those purchases.
To earn cash back, pay at least the minimum due on time
Balance Transfer Offer: 0% intro APR on Balance Transfers for 18 months. After that, the variable APR will be 13.99% - 23.99%, based on your creditworthiness. Balance Transfers do not earn cash back and will have a fee of either $5 or 3% of the amount of each transfer, whichever is greater.
If you transfer a balance, interest will be charged on your purchases unless you pay your entire balance (including balance transfers) by the due date each month.
24/7 access to customer service representatives
$0 annual fee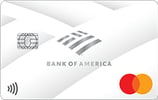 at Bank Of America'ssecure website
Earn $100 statement credit online bonus after making at least $1,000 in purchases in the first 90 days of your account opening
0% Intro APR for 18 billing cycles for purchases, and for any balance transfers made in the first 60 days, then a variable APR will apply
An optional overdraft protection service is available to help prevent declined purchases, returned checks or other overdrafts when you link your eligible Bank of America® checking account to your credit card. Transfer fees may apply.
No penalty APR. Paying late won't automatically raise your interest rate (APR). Other account pricing and terms apply.
Access your FICO® Score for free within Online Banking or your Mobile Banking app
No annual fee
| | | | | |
| --- | --- | --- | --- | --- |
| 0% Intro APR for 18 billing cycles | 0% Intro APR for 18 billing cycles (for balance transfers made in the first 60 days) | 12.99% - 22.99% (Variable) | | |
No Late Fees, No Penalty Rate, and No Annual Fee... Ever
0% intro APR offers on both purchases and balance transfers (balance transfer fee applies), then a variable APR applies
Choose a payment due date that works best for you — beginning, middle, or end of the month
Stay protected against identity theft with Citi® Identity Theft Solutions
$0 liability on unauthorized charges
24/7 access to customer service representatives - save time, just say "representative" when you call, to enjoy fast, personal help
| | | | | |
| --- | --- | --- | --- | --- |
| | | 14.74% - 24.74% (Variable) | | |
While you won't earn cash back, points, miles, or other rewards on balance transfers, you could reap a far greater benefit — less debt. Just make sure you pay off your transferred balance before the interest-free period ends. Otherwise, you'll just shift debt from one card to the other.
Another common pitfall that consumers fall into is charging new debt to the card you pay off using the balance transfer. Once you've cleared the high-interest card, you should put that card away and use it only in case of emergency, or cancel the card altogether if it makes sense to do so.
3. Pay Your Balance within the Grace Period
Contrary to popular belief, credit card issuers don't start charging you interest as soon as you use your card to make a purchase. In fact, they're legally bound to withhold interest charges for several days after you complete your purchase.
Under the Federal Credit Card Accountability, Responsibility, and Disclosure Act of 2009 (or the CARD Act of 2009), you have at least 21 days to pay your bill without incurring finance charges, known as the grace period.
Every credit card issuer must deliver your bill to you — whether by mail or electronically — at least 21 days before your next payment is due. Under your grace period, you have at least 21 days from the time you receive your bill to pay off the new balance.
If you do so, you'll never pay a finance charge. You can find the details of your credit card grace period in your billing statement.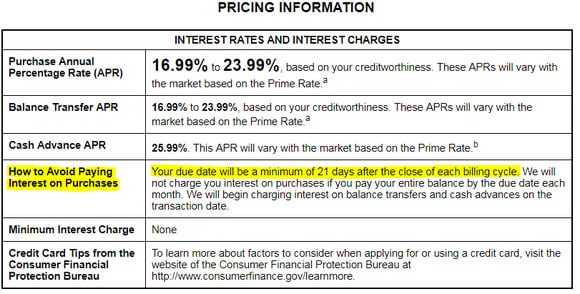 Starting on day 22, though, your issuing bank can — and will — start applying interest charges to your balance. That's why it's important to never charge a purchase to your credit card you can't afford to pay off within three weeks. This will save you the money you'd otherwise pay to the issuing bank in interest.
Even if you cannot pay the entire balance within 21 days, you should always try to make some sort of payment within that time frame. Once a purchase enters day 22 on your card, you'll start accruing finance charges on that current balance. The lower your balance, the lower the interest charges.
Best of all, you'll continue to earn rewards from your credit card. One reason rewards cards have high APRs is to offset the cost of the rewards the issuing banks dole out every day. So, when you're not paying interest, you're not paying for your rewards.
Why Do I Get Charged Interest on My Credit Card?
A credit card is essentially an on-demand loan. An issuing bank determines how much money it will loan you and allows you to continually withdraw from that amount as needed.
The only difference between a personal loan and a credit card is that your card is a revolving credit line — meaning you can reuse your credit after you've paid it off.
Banks issue most credit cards and every bank needs to make money to stay in business. The way banks make money is by lending money and charging interest. The finance charges you pay help fund the bank's operations and gives it more money to lend to other consumers.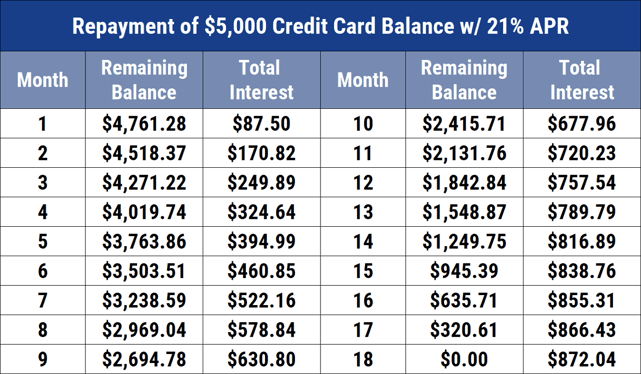 According to Discover, the average U.S. household carries approximately $16,061 in credit card debt, and the average credit card interest rate is around 15%. If you only make the minimum payment, you'll spend 10 years paying that debt down and incur more than $100 in interest charges each month.
That's exactly what banks want you to do — and precisely why you should budget well enough to pay your entire balance in full each month or add a card to your wallet with an extended introductory 0% APR.
How Do Credit Cards Calculate Interest Charges?
If your credit card sports the average 15% interest, that doesn't mean you pay 15% in interest each year. That's because credit card issuers charge interest daily, although your actual interest rate hinges on an annual percentage.
Determining your interest charges is a three-step process that sounds harder than it really is.
1. Find your daily rate: Divide your APR by 365 (days in a year). Some banks divide it by 360 to factor in certain holidays, but each bank is different.
Once you have that, you can…
2. Find your average daily balance: Start by determining how many days are in your billing period. Your credit card statement should prominently display this.
Starting with your carried-over balance from the previous month, find your card's total balance for each day within your previous billing cycle. Add those balances and divide it by the number of days in your billing period.
That gives you your average daily balance, which then allows you to…
3. Calculate your daily finance charges: Simply multiply your average daily balance by your daily interest rate. You just may be surprised when you find out how much you're paying every day for your access to credit.
Do You Get Charged Interest if You Make the Minimum Payment?
Yes — your credit card's issuing bank charges you interest on any unpaid balance you carry on your card each month. As stated above, credit card issuers calculate your interest charges daily, based on your average daily balance. The lower your balance, the lesser your charges.
The only way to avoid these charges is to follow any of the steps listed above — acquire a 0% introductory APR credit card, transfer your balance to a card with an extended 0% APR offer, or pay your existing principal within your allotted grace period.
If you pay less than the minimum, not only will you still incur finance charges, but you'll also likely see a late fee on your next bill. On top of that, the credit card issuer could report your late payment to the three major credit reporting bureaus.
Even if you've made a partial payment, adding a late payment to your credit report can sink your credit score by as many as 110 points in one fell swoop. And recovering from such a damaging blow can literally take years. That's why it's advisable to always pay more than the minimum each month when possible.
How Do I Stop Purchase Interest Charges?
The easiest way to avoid interest charges is to not incur the charge at all. That means either paying your credit card balance in full each month, or taking advantage of a 0% introductory APR credit card, like those listed above.
Whether your card features a 0% introductory period on new purchases, balance transfers, or both, you won't pay finance charges of any kind during your set period — which usually runs between six and 18 months. But once that period ends, your card's issuer will immediately begin calculating interest charges based on your average daily balance.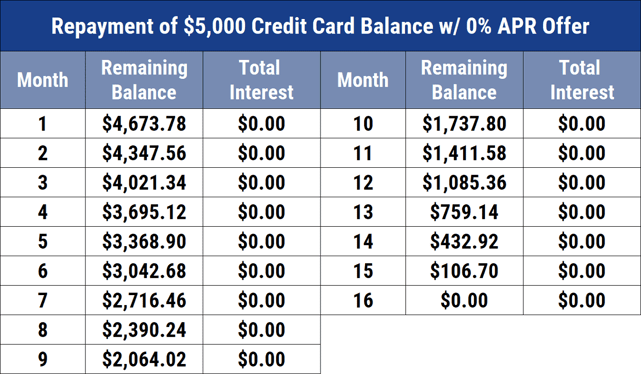 Note that canceling a credit card will not stop interest charges from accruing on your account. The only way that can happen is when the balance is paid in full, but you may be able to negotiate a lower APR.
You also have the option of using a prepaid credit card, which will allow you to make purchases on the web and in other scenarios where cash won't cut it. However, this is not a line of credit – you deposit your own money onto the card to use when needed. You will never be charged interest, though you may be charged a monthly service fee.
Of course, you can also avoid credit card finance charges by paying with cash. That's not always easy, but it's a lot cheaper than carrying a large balance on a credit card.
Don't Waste Your Hard-Earned Money on Interest Fees
At the end of the day, there's no reason why you shouldn't use your credit card to pay — as long as you follow one of our ways to avoid purchase interest charges on credit cards.
This way, you won't find yourself drowning in finance charges each month, and you could put more of your money toward, well, whatever you want, rather than shipping it off to credit card companies that profit at your expense.
Advertiser Disclosure
CardRates.com is a free online resource that offers valuable content and comparison services to users. To keep this resource 100% free, we receive compensation from many of the offers listed on the site. Along with key review factors, this compensation may impact how and where products appear across the site (including, for example, the order in which they appear). CardRates.com does not include the entire universe of available offers. Editorial opinions expressed on the site are strictly our own and are not provided, endorsed, or approved by advertisers.