College can teach you many things in addition to academic knowledge. A well-rounded collegiate experience can include lessons in critical thinking, problem-solving, time management, communication, and self-reliance. But learning how to select a credit card is notably absent from that list.
While you have many choices, Discover credit cards are often at the top of the list for their rewards, cash back, and perks. This credit card review describes the best Discover cards for undergraduates and graduates, as we help round out your knowledge by answering several common questions.
Best Discover Cards For Undergrads
Many students obtain their first unsecured credit card when they enter college. The following Discover cards offer an excellent introduction to the use of credit. This list also includes an option for undergrads who need to rebuild their credit. 
You can get the Discover it® Student Cash Back card even if you are a credit newbie. To qualify for a Discover student card, you must attend a college or trade school at least half-time.
A Discover card can help remove your private information from people-search sites, a significant security benefit for cardowners who want to maintain control over their personal data.
The Discover it® Student Chrome card attracts those who prefer simple cash rewards. You earn cash back on every eligible purchase without activating a new merchant category every quarter.
You can redeem your cash back by check or statement credit or use your rewards to shop for items on Amazon.com or at millions of online stores with PayPal.
Undergraduates who don't qualify for a Discover it® student card should consider the Discover it® Secured Credit Card. You can get it even if you have bad credit or attend school less than half-time. This is Discover's best credit card for subprime consumers.
The card can help you rebuild credit by reporting your payments to the three major credit bureaus — Equifax, Experian, and TransUnion. Unlike the Discover it® student cards, you can keep the Discover it® Secured Credit Card when you graduate or leave school.
Best Discover Cards For Graduates
You can obtain the following Discover cards to replace the issuer's student cards after you graduate. They share many benefits, but each card has unique features. 
The issuer's best credit card is the Discover it® Cash Back card. As with all Discover cards, this one avoids a three-month signup bonus. Instead, new cardmembers get an unlimited 12-month Cashback Match that doesn't impose any spending quotas. 
If you misplace your card, you can prevent new purchases, cash advances, and balance transfers in seconds with the Freeze it® on/off switch, available on the issuer's website and mobile app. Virtually all US merchants who accept credit cards welcome cards that carry the Discover logo.
The Discover it® Balance Transfer card aims to help new cardmembers consolidate their credit card debt and avoid interest on the balance for an extended period. That period begins on the date of the first transfer instead of the account opening date.
Unlike some other credit cards, this card's balance transfer promotion applies to all transfers within the period, not just those you complete in the first 60 days. The Discover it® Balance Transfer gives cardmembers free FICO credit scores from TransUnion.
The miles you collect from the Discover it® Miles card are general purpose — which means they are not tied to any particular airline or hotel. Unlike the miles from co-branded travel cards, the miles from this card convert easily into cash. 
Another unique feature of this card is that you don't lose your miles when you close the account. Discover will credit your account balance or send you a check if your account closes or if you have not used it within 18 months.
The Discover it® Chrome is nearly identical to the student version. It's the alternative to the Discover it® Cash Back for folks who don't want to activate bonus cash rewards every quarter.
As with other Discover cards, this one provides the Freeze-it on/off switch and free FICO credit scores. This cash rewards credit card gives you access to US-based customer service, where you can talk to a real person anytime.
How Do Discover Cards Work?
Discover credit cards operate conventionally. The issuer offers unsecured, secured, and student credit cards for every type of credit need. 
Discover allows you to prequalify for its cards without impacting your credit score. You can apply over the phone, online, or by responding to a prescreened mail offer.
The application process is easy and almost always provides a quick decision. If Discover approves your application, it will expedite the shipment of your new card.
Discover uses your credit history to set the spending limit on its unsecured cards. Your security deposit determines the credit line on the issuer's secured card.
You don't need any credit history to get either of Discover's two student credit cards. Your credit limit establishes how much you can charge on your card, withdraw in cash advances, and allocate to balance transfer transactions.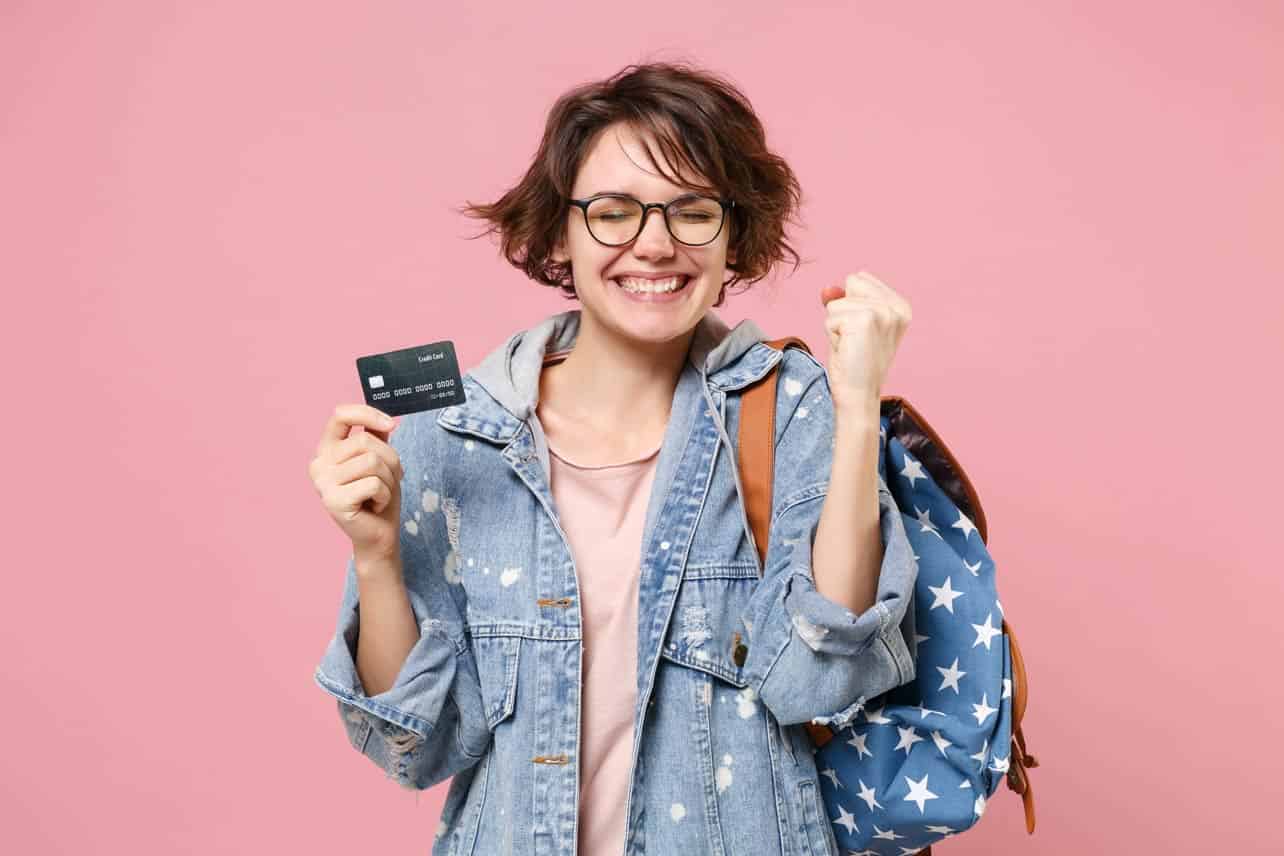 Discover cards have a grace period that extends from the statement closing date to the payment due date. You'll avoid interest charges on every eligible purchase if you pay your entire balance before the grace period ends. 
You can also finance your qualifying purchases over multiple billing periods. Be sure to pay at least the minimum amount by the due date to avoid late fees (which Discover waives on the first occurrence). Discover cards have APRs competitive with those from similar credit cards. 
You can improve your credit score by using your Discover card responsibly. That's because all Discover cards report your payments to the three major credit bureaus (Experian, TransUnion, and Equifax). Your credit score should rise if you pay your bills on time and keep your unpaid balances low.
What Are the Features of Discover Student Cards?
Discover cards offer solid benefits and rewards, and its student cards are no exception. Here are the benefits Discover student cards provide:
Free FICO scores: You can view your FICO Score online, on monthly statements, or via the mobile app.

Online protection: Discover will monitor and remove your personal information from websites that could sell your data. You can activate this free service via the mobile app. Discover monitors your card for suspicious activity, and you're never responsible for unauthorized purchases.

100% US-based customer service: You can talk anytime to an actual human from Discover's customer service team. Plus, you get fast online and mobile service.
Discover expedites the delivery of new credit cards, and the issuer offers complimentary overnight shipping if your card is lost or stolen.
How Do I Apply For a Discover Student Card?
You can apply online for a Discover student card if you are at least 18 years of age, live in the US, and have a Social Security number. 
You also must prove your enrollment at an eligible school (i.e., a community college, trade school, or four-year university) by forwarding a copy of your current schedule, school transcript, or student identification card.
Applicants under age 21 must verify independent income. Like many credit card issuers, Discover does not accept cosigners but does allow cardmembers to authorize users.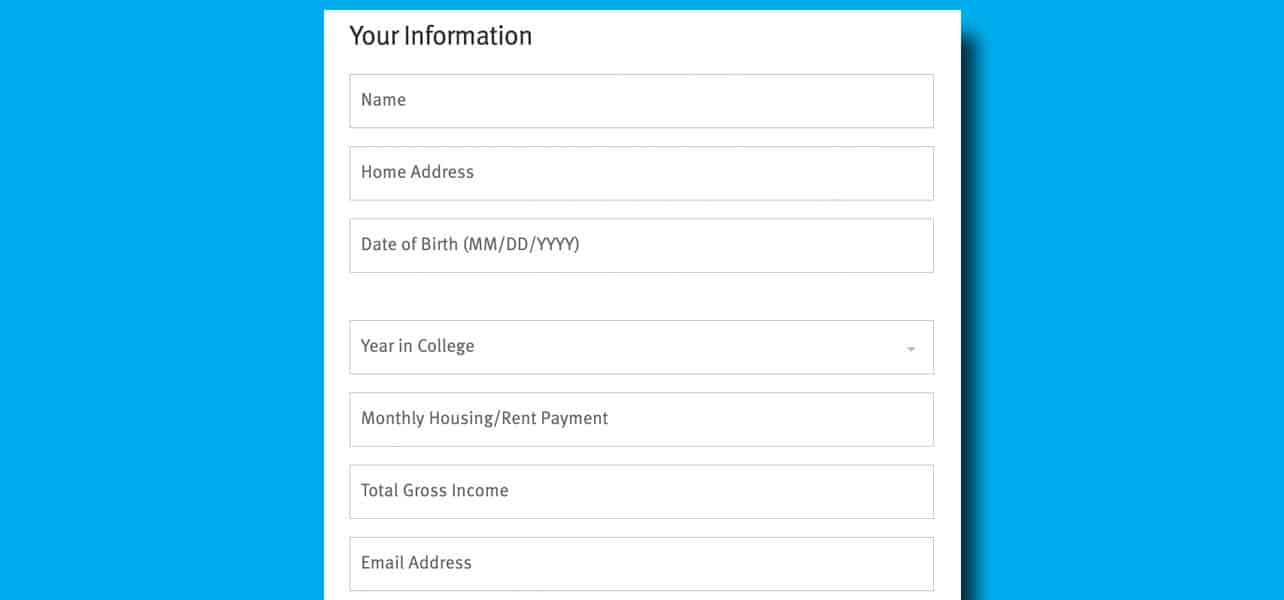 Discover student credit cards let you prequalify your application without impacting your credit score. While prequalifying does not guarantee final acceptance, it does indicate that your approval is feasible. 
Once you're ready to apply, complete the application by providing personal information, including your income, housing costs, and student status. You should receive an instant decision, and if it's favorable, the new card should arrive within five days.
You must activate your new card by calling the number on the back of the card or using the online portal. Consider adding your card to an electronic wallet — many merchants allow you to purchase items with a mobile e-wallet. 
What If Discover Rejects My Application
Discover may reject your application if you are under 18 or can't prove your student status, but not for lacking a credit history.
If Discover denies your application, it should send you an Adverse Action Notice (AAN) providing the reasons, including insufficient income or the inability to verify your identity. Treating the notice as a resource is helpful, as it tells you what you must fix before reapplying.
The Equal Credit Opportunity Act (ECOA) and the Fair Credit Reporting Act (FCRA) specify the information lenders need to disclose when they deny credit. An AAN must include the following:
The names of the credit reporting agencies (i.e., Equifax, Experian, and TransUnion) that provided the credit reports the lender used when reviewing your application.

Instructions on how to request free credit reports within 60 days after the issuer denies your application or offers you less attractive financing terms.

Instructions about disputing inaccurate information on your credit report. You can lodge disputes yourself or hire a credit repair agency to do the work for you.
A copy of the credit scores upon which the credit card company relied. For example, if the creditor denied your application because your FICO score was 600, it must disclose that information to you.

If an issuer reviewed your credit score when you applied for a credit card, your AAN should include the credit score range and the top four or five reasons for the low score. These reason codes (or score factors) can help you understand why a lender considers you to be an unacceptable credit risk.
When your credit problems are less severe, a lender may make a counteroffer with less favorable terms. 
For example, if you apply for a cash rewards credit card with a 17.99% APR, the issuer may offer you 24.99% instead. Or the issuer may qualify you for a card with a lower credit limit or fewer benefits.

An Adverse Approval is an offer for a card or loan with financing terms less attractive than initially advertised. Federal regulations require the credit card issuer to send you a Risk-Based Pricing Notice indicating you were approved for a card with inferior terms. 
This notice is similar to an AAN but also should explain that the offer could be more favorable if you had better credit.
If you do not qualify for a Discover student card (for reasons other than age), consider getting a Discover it® Secured Credit Card. The card is more accessible and requires only a small deposit. Once you build credit with a secured card, you can reapply for a student card — hopefully with a favorable outcome.
Should I Use My Student Credit Card When I Study Abroad?
Studying and traveling abroad may be the greatest highlights of your undergraduate years. A student credit card can help reduce the hassles of traveling in a foreign country. Let's see why:
A Credit Card Can Save You Money
When studying abroad, a Discover student credit card is often preferable because it doesn't charge a foreign transaction fee. Avoid debit cards that carry hefty fees for foreign transactions and ATM withdrawals. 
You can also save money using a credit card that doesn't tack on expensive fees for converting currency. Overseas banks can charge a hefty sum to exchange one currency for another, and it's a hassle you probably want to avoid.
A Credit Card Is Safer Than Cash
When you carry cash on your journey, you can kiss your money goodbye if you lose your wallet. A sound student card is safer because the issuer monitors for fraud and detects sketchy transactions.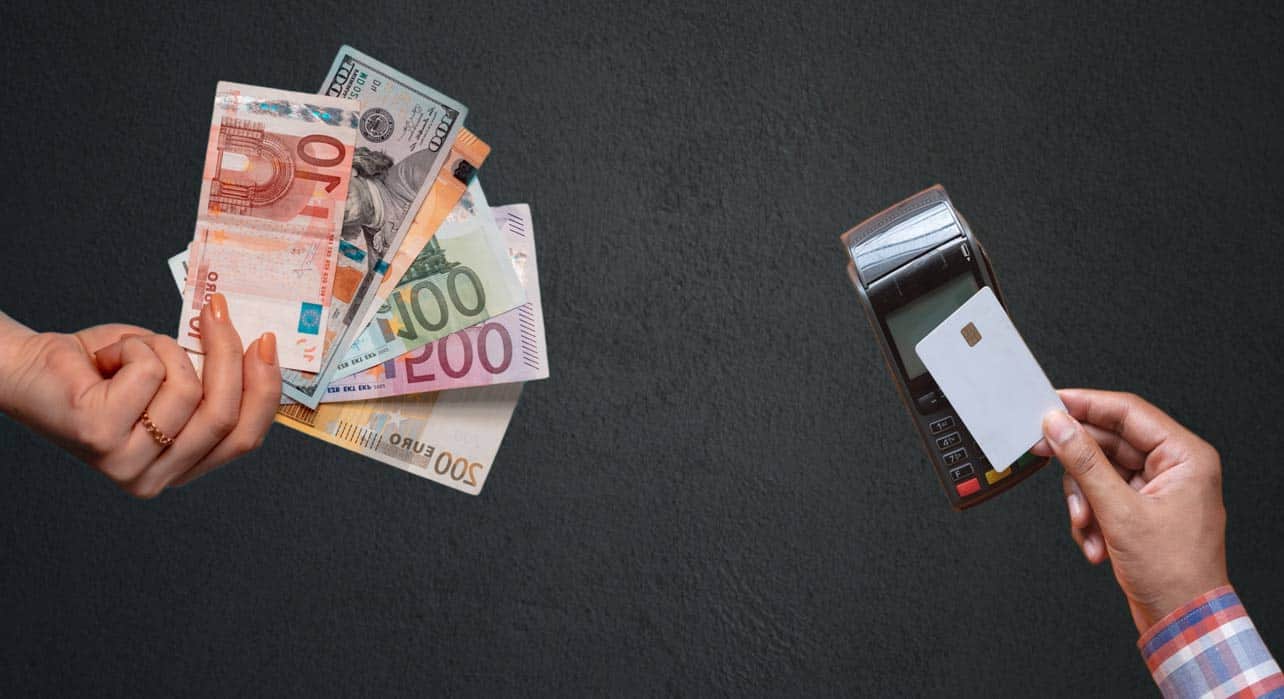 Card issuers like Discover protect you from unauthorized purchases on your account and expedite card replacement worldwide. Credit cards can also be a handy backup for unexpected expenses or emergencies.
Credit Cards Build Credit History Even While Abroad
Building credit is one of the key advantages of using a credit card, whether at home or abroad. Cash and debit cards cannot boost your credit score. If you pay your credit card bill on time each month, your credit profile should steadily improve.
Credit Cards May Offer Travel-Related Benefits
Many credit cards, including several student cards, provide benefits, including travel insurance, emergency evacuations, rental car insurance, and bonus rewards for travel-related expenses (e.g., transportation, hotel stays, and restaurant dining). Traveler checks, debit cards, and cash do not provide those benefits.
Credit Cards Help You Track Your Expenses
Seeing an online record of your spending is more convenient than collecting paper receipts. A credit card helps you easily track your expenses and maintain your budget. 
Overseas study programs may also contain provisions to reimburse you for specific expenses. Credit cards document your spending and make it easier to claim your reimbursements.
A Little Preparation Goes a Long Way
Before departing, you should inform credit and debit card issuers of your travel plans. Doing so should prevent the issuers from freezing your accounts when you use them abroad. Without advance notice, the issuers could consider foreign transactions suspicious or fraudulent.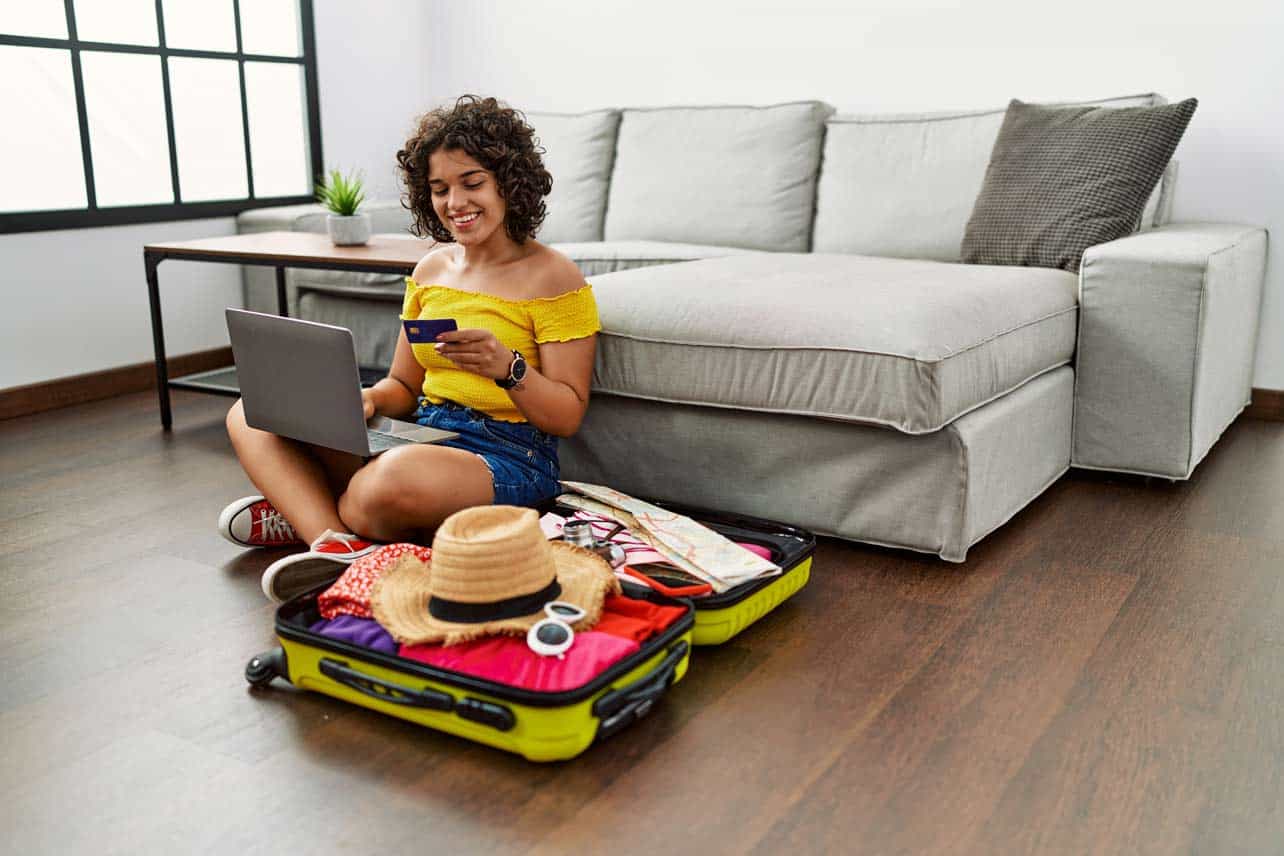 You should also carry a record of the international telephone numbers to call if you need help with your credit or debit cards abroad. Another wise move is to set up email or text reminders of your payment due dates. Better yet, you can set up automatic payments before you depart.
Do Discover Student Cards Have Hidden Fees?
Quite the contrary. Discover student cards have few fees, and none are hidden. You won't ever pay an annual fee or foreign transaction fee. The cards don't charge for overdrafts and waive the fee for the first late payment. 
Discover cards do not impose a penalty APR if you miss a payment date. The student cards have competitive APRs for purchases and balance transfers but a high interest rate for cash advances.
The cards charge a transaction fee for each balance transfer and cash advance. The balance transfer fee increases after the introductory balance transfer promotion ends.
What Happens to My Discover Student Card When I Graduate?
Discover will automatically upgrade your student card to a similar unsecured credit card after you graduate. The upgrade does not require a hard credit inquiry, so there will be no impact on your credit score.
After you graduate, you keep the same cash back rewards you had with your student card. Discover will reclassify your student credit card account, so it's no longer tagged as a student card.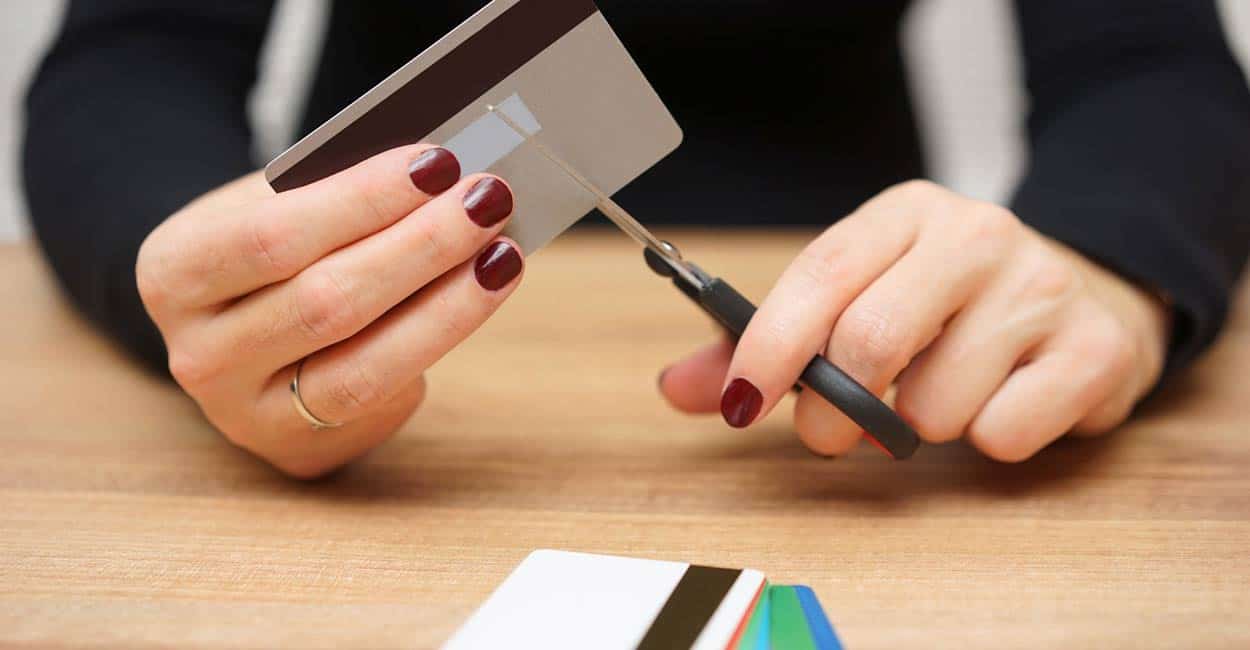 For example, if you have the Discover it® Student Chrome card, the issuer will transition you to the Discover it® Chrome, and you'll maintain the same rewards program. Similarly, holders of the Discover it® Student Cash Back will receive the non-student version.
The automatic upgrade program means you do not have to cancel your student card to apply for a new card. By avoiding cancellation, you preserve the age of your credit card account and don't impact your credit score. 
Student cards typically have lower credit limits, which reflects the higher risk students with low income can pose to credit card issuers. 
After you graduate, Discover will ask you to update your information by providing your graduation date and income.
Sharing this information allows Discover to consider you for a credit line increase if your post-graduation job gives you a higher income. You can submit this information online or within your mobile app.
Remember to pay bills on time and not use too much of your available credit. In other words, be as smart with your credit as you were with your college studies, and your future financial health should benefit.
Discover Student Cards Are Unbeatable
Discover is one of our favorite credit card issuers because it produces products that offer solid value at a reasonable cost. Discover student cards help you build credit by reporting your payments to all three major credit bureaus. We think there's no better way for students to begin their credit journeys than to get a Discover student or secured credit card.
Advertiser Disclosure
CardRates.com is a free online resource that offers valuable content and comparison services to users. To keep this resource 100% free, we receive compensation for referrals for many of the offers listed on the site. Along with key review factors, this compensation may impact how and where products appear across CardRates.com (including, for example, the order in which they appear). CardRates.com does not include the entire universe of available offers. Editorial opinions expressed on the site are strictly our own and are not provided, endorsed, or approved by advertisers.