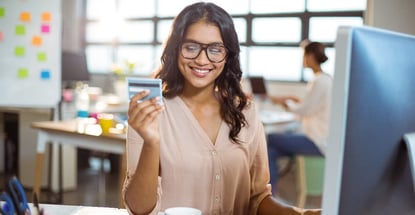 Checking your credit score is a smart financial habit. While your score isn't the only criteria for whether you'll be approved for new cards or other forms of credit, it typically is one of the most important factors that card issuers and other lenders consider.
By checking your score, you can determine whether it reflects your own perception of your creditworthiness. If your score is higher than you thought, well done! If it's lower than you had expected or hoped, you can take steps to improve it.
Card Issuers Offer FICO Scores or VantageScores
Before you obtain your free credit score, you should know most people have more than one. The most common types are the FICO Score and VantageScore.

The FICO Score was developed decades ago by Fair, Isaac and Company, a data analytics corporation known today as FICO. According to the company, 90% of lenders use its scores to make lending decisions.
There are 19 different variations of the FICO Score. The one used most often to evaluate credit card applications is the FICO Bankcard Score.
The VantageScore was designed and introduced by the Experian, Equifax, and TransUnion credit bureaus. According to VantageScore, nine of the 10 largest banks and 29 of the 100 largest credit unions use VantageScore to make credit decisions. The latest version is VantageScore 4.0.
Your FICO Scores and VantageScores may be similar or they may differ dramatically. That's because the data and methodologies used to calculate these scores aren't identical.
List of Card Issuers and the Type of Free Credit Score Given
While you can pay to see your FICO Score or VantageScore, you can also get these scores for free. In fact, many card issuers will give you a look at one of your scores, updated monthly, at no charge. 
Some issuers also offer free credit reports, credit monitoring, credit score simulators, and other credit-related services.
Most issuers limit free scores and related services to primary account holders, but a few make the information available to anyone who has enough credit information on file to generate a score, even if they aren't customers.
But you may not be able to see your score for a few reasons. For example, your personal information may not match or is missing, or you may not have a current US mailing address. In some cases, your credit history may be too short, you may have previously opted out of the service, or you may have abandoned, closed, or charged off your account.
Requesting or viewing your scores through these services does not impact your scores.
American Express

American Express cardholders can get a free FICO Score as a member benefit. This score uses Experian data and the FICO Score 8 model. This model is the same score the company uses to make credit decisions.
American Express also offers a free credit score on its MyCredit Guide website. This score uses TransUnion data and the VantageScore 3.0 model. You don't need to be an American Express cardholder to use this service.
Bank of America

Bank of America provides its primary consumer credit card customers a free FICO Score from TransUnion. This score, updated monthly, can be accessed through the bank's online banking, mobile website, or mobile app.
Bank of America also offers its small business clients free access to a business credit score. This score is provided by Dun & Bradstreet and is known as the D&B Delinquency Predictor Score. Clients must have an open and active Small Business account and enroll in the bank's Business Advantage 360 program.
Barclays US

Barclays offers more than 20 credit cards, all of which offer a complimentary FICO Score based on TransUnion data. Cardholders can access their free score in their online banking portal.
Capital One

Capital One offers free credit scores through its CreditWise website and mobile app. These scores use TransUnion data and the VantageScore 3.0 model. You must be a Capital One customer to use CreditWise.
Chase

Chase has an especially generous free credit score offer: Anyone can check their own score, and it's updated weekly. The score provided is the VantageScore 3.0 by Experian. To access it, you'll have to sign up for Chase Credit Journey, a free service that may show you promotional Chase card offers.
Citi

Citi card customers can get a free FICO Score through Citi's online banking service. These scores are updated monthly and made available about 10 days after Citi validates the information. The scores are based on Equifax data and use the FICO Bankcard Score 8 model.
Commerce Bank

Commerce Bank includes its customers' FICO Score on their monthly card statements, which they may also view online. The score provided is the FICO Bankcard Score 9.
Credit One Bank
Credit One Bank card members can access a free credit score and view a summary of their credit report through their online account access. The score is updated monthly and uses Experian data.
Discover

Discover allows cardholders to access up to one year of recent credit scores online. The company also prints cardholders' scores on their statements. These scores use TransUnion data and a FICO scoring model.
First National Bank of Omaha (Nebraska)

FNBO gives its customers access to a free FICO score through its website and mobile app. The credit score provided is the FICO Bankcard Score 9 and is updated monthly. It is unknown which credit bureau the score references.
HSBC

HSBC provides its primary cardholders a free FICO Score on their monthly account statement. The score is based on Equifax data.
KeyBank

KeyBank offers a free FICO Score to customers who have an open consumer credit card account, are enrolled in online banking, and opt-in to view their FICO Score. The score provided is the FICO Score 8 and is updated monthly. Customers with new cards may not see their first score for up to 90 days after enrollment.
Merrick Bank

Merrick Bank primary card customers who log into the bank's cardholder website will see their FICO 9 Bankcard score displayed with their account information. Scores are updated monthly and may take up to 60 days to appear on new accounts. Data is provided by TransUnion or Experian.
Navy Federal Credit Union

Navy Federal provides a free FICO Score for its primary cardholders. The score can be displayed online or with the credit union's mobile app. These scores use the TransUnion Vantage 3 model and are updated monthly based on the details of your credit report.
PREMIER Bankcard

PREMIER Bankcard credit cards are intended for people who are building* or rebuilding their credit. Cardholders receive a FICO Score on their monthly statement. The score is updated quarterly.
* Build credit by keeping your balance low and paying all your bills on time every month.
Regions Financial

Regions consumer credit customers can access a FICO Score that's updated monthly. The type of score provided depends on the type of loan or credit line the customer has with Regions. For card customers, the score is the FICO Bankcard Score 8.
Synchrony Financial

Synchrony cardholders who enroll in Synchrony's free credit score program can view their VantageScore. The score is updated monthly and based on TransUnion data.
U.S. Bank

U.S. Bank enables customers to monitor their credit score for free through the bank's online banking or mobile app. The score provided uses TransUnion data and the VantageScore 3.0 scoring model. Scores are updated monthly, based on the date when the customer enrolled in the service.
Wells Fargo

Wells Fargo customers can access a free, monthly FICO score through the bank's Credit Close-Up service. The score provided is the FICO 9 from Experian. This benefit is available for primary account holders with deposit, loan, credit, and certain other Wells Fargo consumer accounts.
How to Improve Your Credit Score
One way to boost your score is to review your TransUnion, Experian, and Equifax credit reports and, if you find any errors, ask the credit bureau to correct them. You can request your credit reports for free from AnnualCreditReport.com.
Another way to raise your credit score is to educate yourself about how it's calculated. The more you know about bill payment, credit utilization, credit mix, and other credit score factors, the better prepared you'll be to develop good financial habits that will protect and even raise your score.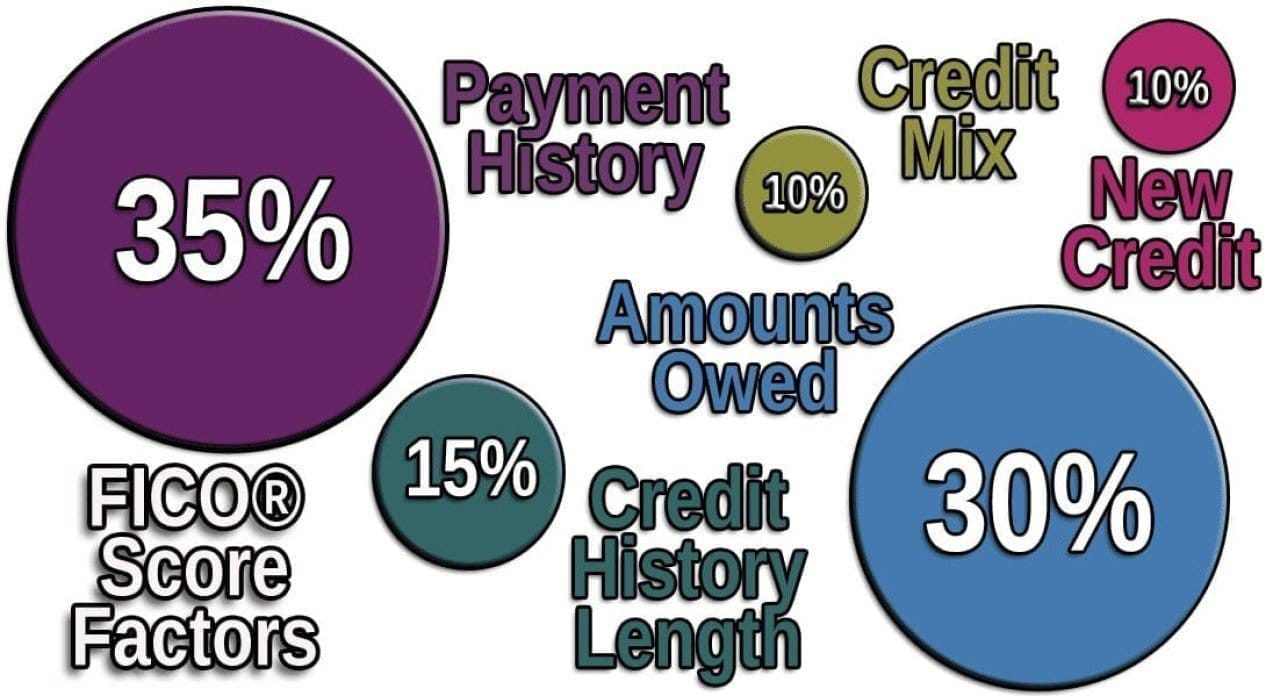 Paying your bill on time is the number one way to use a card responsibly and improve your credit.
Checking your credit score may empower you to shop for cards and other credit opportunities that fit your credit profile. For example, a high credit score may give you access to a wide selection of cards, including many premium cards. Good or fair credit will typically give you many choices of cards that you may like and want to apply for. 
You may still have some attractive card options even with a relatively lower score.
Knowing Your Score Empowers You
Consumers have many opportunities to obtain a free look at their FICO Score and VantageScore. While these scores may be intended primarily for educational purposes, they can give you good insights into your creditworthiness and credit habits. 
Learning about your scores and how to improve them can position you to apply and be approved for the cards and other types of credit you want.
Advertiser Disclosure
CardRates.com is a free online resource that offers valuable content and comparison services to users. To keep this resource 100% free, we receive compensation for referrals for many of the offers listed on the site. Along with key review factors, this compensation may impact how and where products appear across CardRates.com (including, for example, the order in which they appear). CardRates.com does not include the entire universe of available offers. Editorial opinions expressed on the site are strictly our own and are not provided, endorsed, or approved by advertisers.