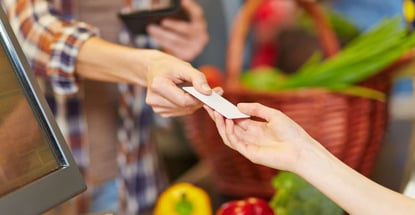 Opinions expressed here are ours alone, and are not provided, endorsed, or approved by any issuer. Our articles follow strict editorial guidelines and are updated regularly.
Credit cards are an essential financial tool that many Americans rely on every day, whether to pay for daily essentials, monthly utilities, or unexpected bills. 
There are many good reasons to choose a credit card when deciding how to pay for goods and services, including convenience, multiple layers of protection, and even rewards. But credit cards come with real financial risks you need to consider before you open an account and start charging. 
One of the most significant downsides of using a credit card is the temptation to overspend, which can lead to debt. The average American household has more than $5,000 in outstanding credit card debt.
Learning how to use a credit card responsibly is crucial to maintaining sound financial health, so anyone thinking about getting a credit card should take the time to do a little research. Luckily, we've taken some of the legwork out of this research and compiled this complete guide on using a credit card. So, let's dive right in!
Topics covered in this guide:
How to Find a Credit Card
With the vast number of credit cards available these days, finding a credit card can be overwhelming, but plenty of sites and tools can make the process easier.
There's one thing you need to know before you begin your research, though, and that's your credit score.
Your credit score is the single most important factor used to determine how likely you are to get approved for a credit card. And since applying for multiple cards can lower your credit scores, it's best to get it right the first time by knowing which cards you're most likely to get approved for in the first place.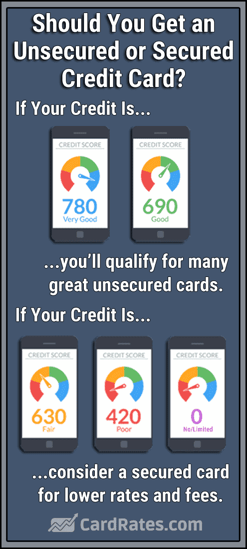 Keep in mind, there are many different credit card options for different credit scores. Even consumers with bad credit can find a credit card, so don't let this step deter you.
Several sites and tools provide credit score tracking but beware of those that charge a fee – many free sources of credit scores are available. You can see whether your bank or credit union offers a free credit score or visit Experian's Free Credit Score site to get instant access to your current credit standing, along with tips and tricks on how to raise your credit score. 
Once you know your credit score, you can begin searching for a credit card that fits your credit profile. The easiest and fastest way to find a credit card is to use a credit card comparison site that offers detailed reviews of multiple cards in one place. 
For instance, you can use our site to narrow your search by "Credit Needed" to find credit cards for no credit, poor credit, fair credit, good credit, and excellent credit.
How to Know Which Card Is Right For You
In addition to knowing which credit cards you're most likely to qualify for based on your credit score, it's a good idea to review the different costs, features, and perks a card offers to determine which is right for you. 
The most important thing to consider when looking for a credit card is its fees, including its annual fee, interest rate, penalty fees, balance transfer or cash advance charges, and so forth. These fees can add up quickly depending on how you use your card.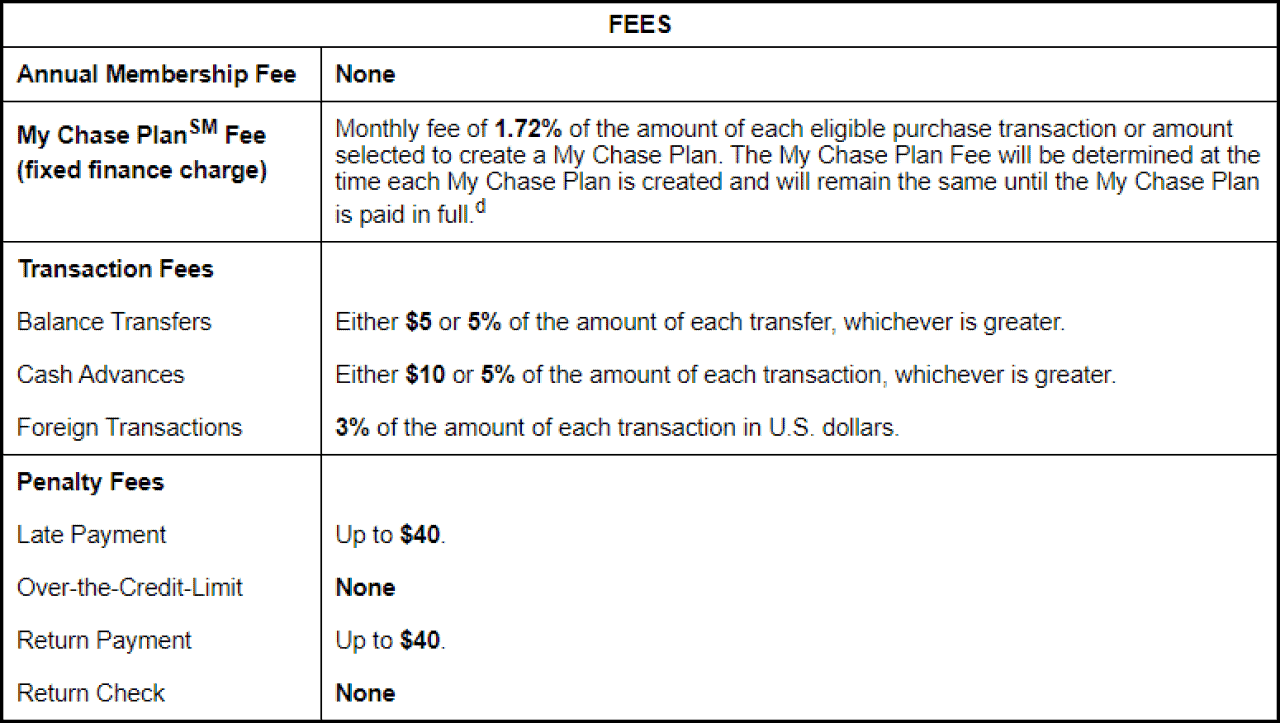 Some credit cards offer rewards for purchases in the form of cash back, airline miles, gas rebates, points and gifts, and store rebates, so you need to decide which reward type is most beneficial to your lifestyle and financial needs. 
Beyond rewards, credit cards come with other benefits such as fraud protection, purchase protection, extended warranties, and various travel insurance coverage. 
Some cards offer signup bonuses that award extra cash back, airline miles, or points when you spend a certain amount of money within the first few months of account opening. Signup bonuses can help pay for a big ticket purchase or offset travel costs on an upcoming trip. 
Take these features into consideration when choosing a credit card so it can work harder for you and fit your spending and lifestyle needs.
How to Apply For a Credit Card
Applying for a credit card is rather simple. The fastest and most convenient method is to apply online at the card issuer's website. 
The application will require some sensitive personal data including your name, address, Social Security number, gross annual income, estimated housing costs, and phone number. Make sure you use a secure internet connection to prevent any chance of data theft from a hacker. 
Once your application is submitted, the creditor will run a hard inquiry to check the details of your credit profile to ensure it meets underwriting requirements. Approval or denial is typically sent quickly within a window pop-up on the screen or message sent via email.
If your account is approved, you will receive additional details of the account, such as the credit limit you qualified for and when to expect your card in the mail, which may take up to seven to 10 business days.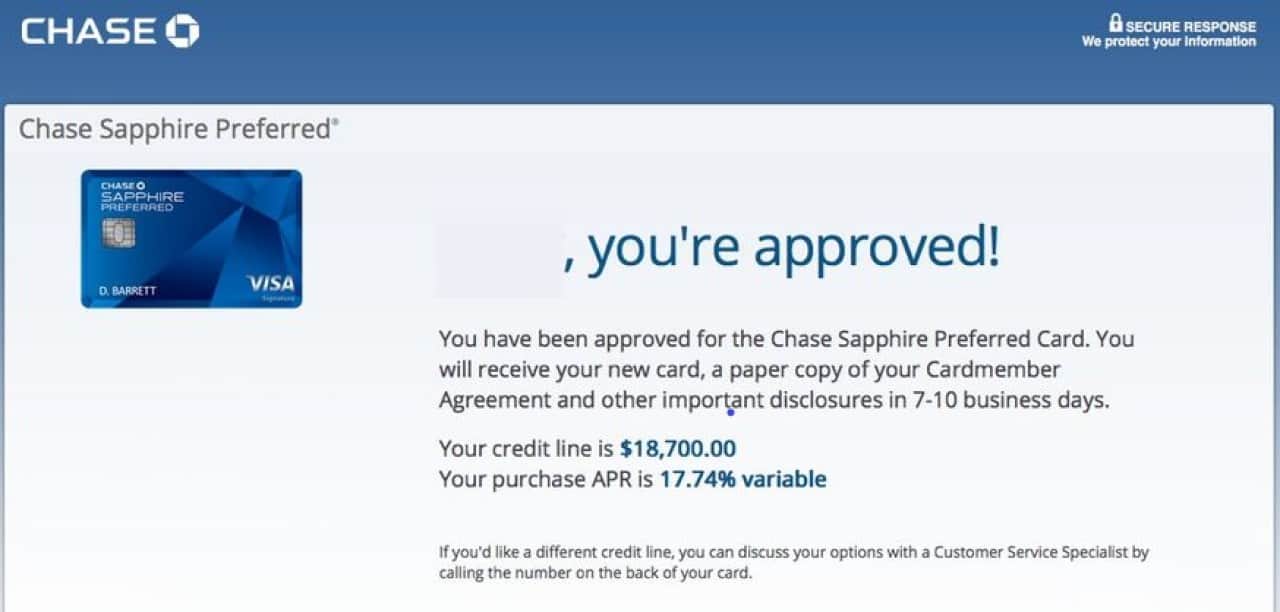 If your account is denied, you'll receive an Adverse Action Notice in the mail informing you of the reasons you were denied. It will also tell you the credit bureau report and credit score the bank used to base its decision. 
How to Activate Your New Card
Activating your credit card is the easiest step in the process of opening a new account. Once you receive the card in the mail, it will have instructions on how to begin using it. You can activate the card by either calling the phone number printed on the instructions or by visiting a website and confirming your personal and account details.
While some credit cards can't be used until they arrive in the mail, other card issuers, including Chase Bank and American Express, allow cards to be added to compatible digital wallets and used immediately.
If you apply for and get approved for a retail credit card in a store, you can begin using your new account that same day without any further action. In fact, many stores will offer a one-time use discount on that transaction to help you save some money.
How to Use a Credit Card For Purchases
Credit cards can be used to make purchases in person, online, and over the phone. When shopping in person, you will be directed to swipe your credit card in a credit card reader at check out. 
For credit cards that feature a microchip, you will be asked to insert your card into the card reader or use tap to pay rather than swipe it. Once the transaction is complete, you will receive either a paper or digital copy of your receipt, depending on what the retailer offers. 
If your credit card was denied at check out, it's important to call your credit card company right away as this could be a sign of some trouble — either the card issuer put a hold on your account for fraud protection, or you've maxed out your credit limit, which is the amount you have available to spend. 
When making purchases online, choose "credit card" as your form of payment and follow the steps to enter your personal details, including your name, address, phone number, and email address.
You'll need to provide your credit card number, expiration date, and CVV — the three-digit number on the back of your card or the four-digit number on the front of American Express cards.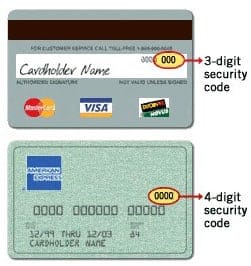 After completing the purchase, a confirmation page will appear with your transaction details, including an order number, so you can track your purchase and shipment details.
If you need to return any merchandise purchased with your credit card, keep the receipt or order confirmation number handy. Online sites can refund your card without additional details other than your order number. Some brick-and-mortar stores, however, may need your physical card to issue a refund, so make sure you have it. 
How to Pay Your Credit Card Bill
Buying things with your credit card is the easy part. The difficulty starts when you receive your bill in the mail. 
Your credit card statement will include your payment due date and a few convenient options for how to pay your bill. Payments can be made by mail, over the phone, or online. Most credit card issuers also offer mobile apps that allow you to process payments, so you can choose which method is best for you.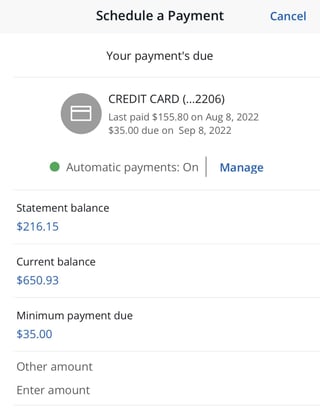 If you prefer to pay over the phone, call the number on the back of your credit card and have your bank details handy to process a payment.
Paying by check is another easy option — just follow the instructions listed on your credit card bill regarding who to make the check out to, what details to include on the check, and the mailing address. 
No matter how you pay your bill, it's crucial that you submit your payment on time or, better yet, pay it early. Paying late can have serious repercussions on your credit score and lead to additional late fees and a penalty interest rate on your account, so you want to avoid paying late at all costs.
When paying your credit card bill online, you can choose a one-time payment or set up autopay. Both options require your bank account information. You can then select the amount and day to transfer money from your bank account to your credit card issuer. 
While there's nothing wrong with paying your bill manually, setting up autopay makes staying on top of payments a breeze and takes the thought out of remembering to pay each month. If you decide to set up autopay, you will have the option to pay the minimum due each month, the full statement balance, or another amount set by you. 
Paying late can have serious repercussions on your credit score and lead to additional late fees and a penalty interest rate on your account, so you want to avoid paying late at all costs.
You can choose the date you want the payment to process each month, whether it's by the due date or earlier. Paying early is smart because of the interest-free grace period. Most cards waive interest fees for a period of between 21 and 27 days from the transaction date, depending on the issuer. 
Ultimately, it's best to pay your balance off in full each month to avoid paying interest altogether.
How to Keep Your Credit Card Account Safe
Protecting your credit card is the key to avoiding fraudulent activity and preventing identity theft. Sign the back of your card as soon as you receive it in the mail. This can protect you from an unwanted party using your account to make a purchase. 
Some tips for keeping your card account safe include:
Use a strong and unique password you aren't using on other sites when you set up an account to access and pay your credit card bill online.
Change the password once or twice a year.
Take advantage of two-factor authentication for both online and mobile account access.
Never share your credit card details on a public network because hackers can access this data without you knowing until it's too late. 
Other things to consider: Alert your bank about upcoming travel plans so it doesn't flag your purchases for potential fraud, be careful who you give your credit card number to over the phone, and only provide it if you called the merchant directly to make a purchase or pay a bill.
Important Credit Card Lingo
It's wise to become familiar with the following terms if you're in the process of signing up for a new credit card. These terms live in the cardholder agreement you should read before deciding to apply for any credit card.
Regular APR/Purchase APR: APR, which stands for Annual Percent Rate, refers to the interest rate you will pay on a credit card every year if you carry a balance. This rate varies from card to card.
Penalty APR: Most card issuers will charge a penalty APR if you miss two or more consecutive payments. The penalty APR is higher than your regular purchase APR, which means you'll be charged more interest each billing period you have a balance.
Billing Cycle/Period: This is the time between your last statement closing date and the next. Billing cycles average 30 days but vary by card issuer.
Annual Fee: The price you must pay to maintain your account each year, usually charged to your account the same month you open the card. Issuers used to charge annual fees at the end of the year, but many banks started charging them upfront after people earned a lucrative signup bonus and closed their accounts before the annual fee hit.
Grace Period: The time between the end of your billing cycle and your payment due date is called a grace period. You will not be charged interest for purchases made within this period. Pay your balance in full before the end of the grace period to avoid interest charges.
Credit Limit: This is the amount the bank has authorized you to charge on your credit card. It is your available spending limit.
Signup Bonus: Credit card companies offer various incentives to get people to sign up, including signup bonuses that provide extra rewards when you spend a certain amount of money within the first few months of account opening. These bonus rewards can be issued in the form of cash back, travel miles, or points.
Cash Advance: Credit cards allow you to borrow money against your available credit limit when you need cash in your pocket. There are fees and also limits associated with cash advances so review the terms before proceeding. Cash advances also do not offer interest-free grace periods — you begin accruing interest at the cash advance APR the day you withdraw the cash.
Balance Transfer: Many credit cards offer you the ability to transfer your balance from one card to another. While there's usually a fee for doing so, some cards provide an introductory offer for new cardholders, waiving any interest or transfer fees for the first six to 21 months or longer after account opening. 
Payment Date: Your credit card bill will include your payment due date by which you must make your minimum payment. It's best to pay your balance off in full by your payment date to avoid paying interest.
Plenty of other fees and terms are hidden in the fine print, so always carefully read the card's terms and conditions. 
3 Ways to Use Your Card Responsibly
Credit cards have pros and cons, but if you know how to use one responsibly, you can enjoy the many perks without financial risk. The following tips can help keep your account in good standing and your credit scores in tip-top shape.
1. Pay off your balance every month.
A common misconception about credit cards is that you must carry a balance on your account to build and maintain good credit. But carrying a balance means paying interest on your purchases each month, which makes everything you bought more expensive. 
Not to mention, credit scores suffer when credit utilization ratios – your balance compared with your overall spending limit – exceed 30%. People with the highest credit scores have utilization ratios below 10%.

Make it a priority to pay off your statement balance by tracking each purchase to ensure you don't spend beyond your means and hurt your credit.
2. Automate your payments.
Missing a payment on your credit card can greatly impact your credit for the worse and result in a penalty interest rate. This will make carrying a balance on your account much more expensive. 
Since life can get in the way of remembering payment due dates, avoid missing a payment by setting up automatic payments. Aim for the full statement balance or schedule the minimum due, at the very least.
3. Track your purchases.
Credit cards create a false sense of affordability. The buy-now-pay-later mentality can get you into a lot of trouble if you aren't tracking what you're charging throughout the month. Staying on top of each purchase and checking it against your bank account can help you avoid overspending. 
Turn on purchase notifications within your credit card account, which can be sent via text or email, or link your credit card to a budgeting app that will notify you if your purchases are starting to exceed your monthly spending allowance.