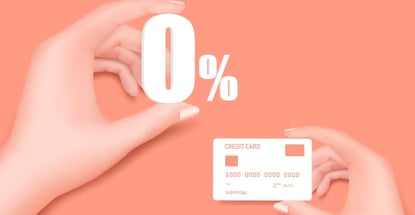 Credit cards that offer 0% APR deals to new cardholders can be compelling. There are two basic types — one for new purchases and the other for balance transfers. Some even offer a 0% APR on new purchases and balance transfers. They work like this: 
New purchases: When you open the account, you may have a year or longer to use the credit card for purchases without financing fees on any debt you carry over from month to month. 
Balance transfers: You can open a credit card and move existing debt to the new card account. Although there is typically a fee to transfer a balance from another card, the issuer won't apply financing fees to the debt you move over during the 0% APR time frame. 
So if you're looking for reasons to make the leap and apply for a 0% APR card, here are six to get you started. 
1. You Are in a Temporary Financial Bind
There may come a time when you need to purchase something important, but you do not have the money to pay for it all at once. As long as you can meet the minimum payments and pay the debt off within the 0% APR time frame, charging your expense may make sense. 
For example, let's say your car broke down. The repairs cost you $3,000, which you do not have in your checking or savings account. The following cards give you more than a year to pay the debt off with no interest added. 
After reviewing your budget, you discover that you can pay $200 every month to the card. This means you'll pay the balance off in 15 months without ever being charged interest. 
2. You Have High-Interest Debt
If you've acquired high-interest credit card debt that is costing you big time, a 0% balance transfer card can come to the rescue.
For example, if your current credit card has a $5,000 balance but the APR is 28%, it will take you 28 months with a $250 payment – and $1,813 in interest fees – to pay the card off. But you would save a lot of money and time with a balance transfer card. 
But if you take advantage of a balance transfer card with a 0% APR, you will save over $1,000 in interest if you pay your balance off before the 0% promotion expires, even after you factor in a 5% balance transfer fee. Balance transfer fees generally range from 2% to 5% of the amount transferred. 
3. You Want to Give Your Credit Score a Boost
One of the problems of carrying a lot of credit card debt is that it can negatively affect your credit scores. Credit utilization is the second most important factor in a FICO Score, so if your card's balance is close to the credit limit, it could be shaving points from your credit scores.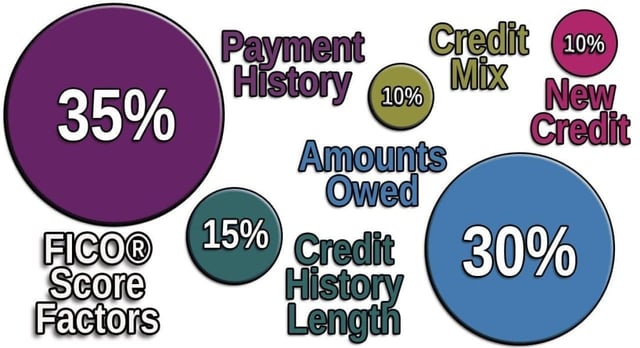 A balance transfer card can also be beneficial, assuming your credit scores are high enough to qualify. When you move your existing debt to the new card, the amount you owe on the original account will be at zero. 
So not only will you benefit from the 0% APR, but you are also decreasing your credit utilization ratio, which can boost your credit score. 
4. You Want to Buy Something Expensive
Of course, there are some occasions when you simply want to purchase an item or service that will cost you a lot of money. Instead of depleting the cash in your bank account, you can turn to a 0% APR card and leave your savings intact. 
Perhaps you have your eye on a top-of-the-line Italian espresso machine for your kitchen. The price: $1,300. If you charged the machine to your existing credit card with a 24% APR and made $144 payments, it would take you 11 months to pay off — plus $148 in interest. 
But if you opened a new credit card with 0% APR with the same $144 monthly payments, you would be out of debt in nine months — and you can spend the money you would have paid in interest on some super special coffee beans. 
5. You Want to Score a Welcome Bonus
Maybe you want to enjoy an additional and immediate profit with a 0% APR credit card. The good news is that you probably can. 
Some of these cards also come with welcome bonuses, including a fixed amount of cash or points when you open the card and spend enough in a certain period. Look around for a card that offers both benefits. 
One such account is the Capital One Quicksilver Cash Rewards Credit Card. It has a 0% APR and will give you a cash bonus after you meet the spending minimum within the terms provided:
So not only will you get a substantial amount of time to make interest-free purchases, but you can score a couple of hundred dollars in the process. 
6. You're Also Interested in Accumulating Ongoing Rewards
The majority of these 0% APR cards also come with rewards programs with which you can earn miles, cash, or points when you make your charges. You'll earn them during the 0% introductory period and for as long as your account is open and in good standing. 
The key is to find the card that gives you the interest-free period you want, plus the right rewards program for your lifestyle. 
For example, maybe you've been itching to get away. The Bank of America® Travel Rewards credit card comes with a 0% APR for purchases, a signup bonus, and point rewards. That means you can charge the price of a trip, have over a year to pay it off with no financing fees adding to the cost, and walk away with a cash bonus. 
Qualifying For a 0% APR Card
Credit cards equipped with 0% APR deals are generally only available to applicants who have good to excellent credit. Check your credit scores before applying. These scores range from 300 to 850, with higher numbers preferable to lenders.
Good credit scores begin at around 670, so if yours falls short and you want to take advantage of one of these products, take action.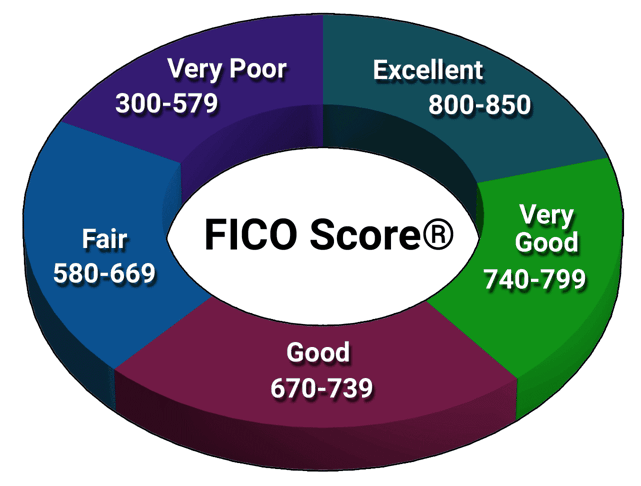 Because payment history is the most important credit scoring factor, make certain that you get all of your payments in on time for every account on your credit report. 
If a high credit utilization ratio is holding your scores back and you can't get a 0% balance transfer deal, pay some of the balance down first or ask your existing credit card issuer to give you a higher credit limit. This will increase your available credit line and lower your credit utilization ratio.
Check your credit reports to find out if they contain any errors that are lowering your credit scores. Dispute any errors you find immediately. Once they're removed from your reports, your scores may rise enough for you to qualify for the card you want. 
Consider enrolling in Experian Boost, which is offered by the credit bureau Experian. It's a free program that allows you to add recurring payments, such as utility and cellphone bills, to your credit report. Your Experian FICO Score may rise when those timely payments are recorded. 
Manage Your 0% APR Card Wisely 
Once you have your 0% APR card, you can get the most out of the deal by managing the account responsibly. 
First, it is crucial to pay off the debt within the defined time frame. Mark your calendar for when you need to make your final payment. If you keep a balance after that date, the purchase APR will go into effect. Keep constant watch of your account and send enough to be debt-free before the deal expires. 
Also, make all of your payments on time and send no less than the minimum requested payment. Most of these offers are only good when you honor the terms of the agreement. That means you have to get at least your minimum payment in before or by the due date since even one late payment can cause the 0% APR to end early. 
If you find yourself in a financial pinch and can't pay the full amount, adjust your budget so you can. The last thing you want is for a 0% APR to zoom up to 20% or more when you can least afford the extra financing fees. 
Advertiser Disclosure
CardRates.com is a free online resource that offers valuable content and comparison services to users. To keep this resource 100% free, we receive compensation for referrals for many of the offers listed on the site. Along with key review factors, this compensation may impact how and where products appear across CardRates.com (including, for example, the order in which they appear). CardRates.com does not include the entire universe of available offers. Editorial opinions expressed on the site are strictly our own and are not provided, endorsed, or approved by advertisers.