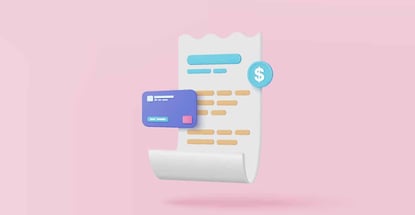 Credit cards offer many perks to consumers these days, including robust reward programs, purchase protection, exclusive retail discounts, and free travel insurance, to name a few. The most notable is the ease of payment these plastic cards offer, especially when making reservations online or booking travel. 
It may come as no surprise that 83% of Americans own at least one credit card. Among the most common items to charge on a credit card are daily expenses such as groceries and gas. But what about your monthly bills?
Monthly Bills You Can Charge on a Credit Card 
Here's a look at the monthly bills you can charge on a credit card. Plus, when you should and shouldn't use this plastic payment method to finance your recurring expenses.
Utilities: Many utility providers for electricity, gas, and water allow customers to pay bills online using a credit card.
Services: You've likely come to rely on several other monthly services such as cable, internet, wireless phone/data, and various subscription services. Paying with a credit card can make these bills more affordable and easier to manage. Note that credit card payments are not always an option when it comes to services offered by an independent contractor or small business. Some won't accept credit cards as a form of payment.
Insurance: Major insurance companies that offer auto, home, life, and health insurance allow customers to pay bills online using credit cards. On the other hand, smaller, locally-owned insurance providers may prefer alternative forms of payment.
Medical Bills: According to a survey from Experian, 54% of consumers prefer to pay medical bills with a credit card. However, alternative payment options may help you manage expensive charges. Speak to your provider about a payment plan or consider applying for a personal loan instead of using a credit card to save on interest. You may also be able to negotiate a discount if you pay cash upfront.
Rent: Most landlords will not accept credit cards for rent payments, usually due to credit card processing fees. But you may be able to pay by card using a third-party service. For example, Plastiq is a service that lets its users pay bills by debit or credit card. The payment is collected and then sent to the bill provider or landlord for rent payments via ACH, wire transfer, or check. Plastiq does collect a fee, though, which will make your monthly rent payment higher.
5 Reasons to Pay Bills With Credit 
As with everything in life, there are pros and cons to using a credit card to pay your bills. Below we explore when it makes sense and when it doesn't make sense to charge a monthly expense.
1. Rack Up Rewards
If you have a credit card that offers a generous rewards program, using it to pay certain monthly bills can help you accumulate more points, cash back, or miles faster. Some credit cards give you bonus rewards when you use them to pay certain bills, such as streaming or delivery services and cable or internet.
For example, the Ink Business Cash® Credit Card offers 5% cash back on up to $25,000 spent in combined purchases at office supply stores and on internet, cable, and phone services each account anniversary year. And the Blue Cash Preferred® Card from American Express provides a generous 6% cash back on select US streaming subscriptions.
2. Earn a Signup Bonus
You may qualify for a signup bonus if you recently opened a new credit card. This is when a card issuer offers a one-time rewards bonus when you spend a certain amount within the first few months of account opening. Paying your monthly bills can help you reach this spending threshold within the limited time to qualify for those bonus rewards.
3. Enjoy Autopay
Ease of payment is the biggest perk when paying bills with a credit card, and autopay makes it even more effortless. Enrolling in autopay ensures payments are made in full and on time each month, helping you avoid potential penalty fees and service interruptions. Plus, you'll have one less thing to think about and do each month.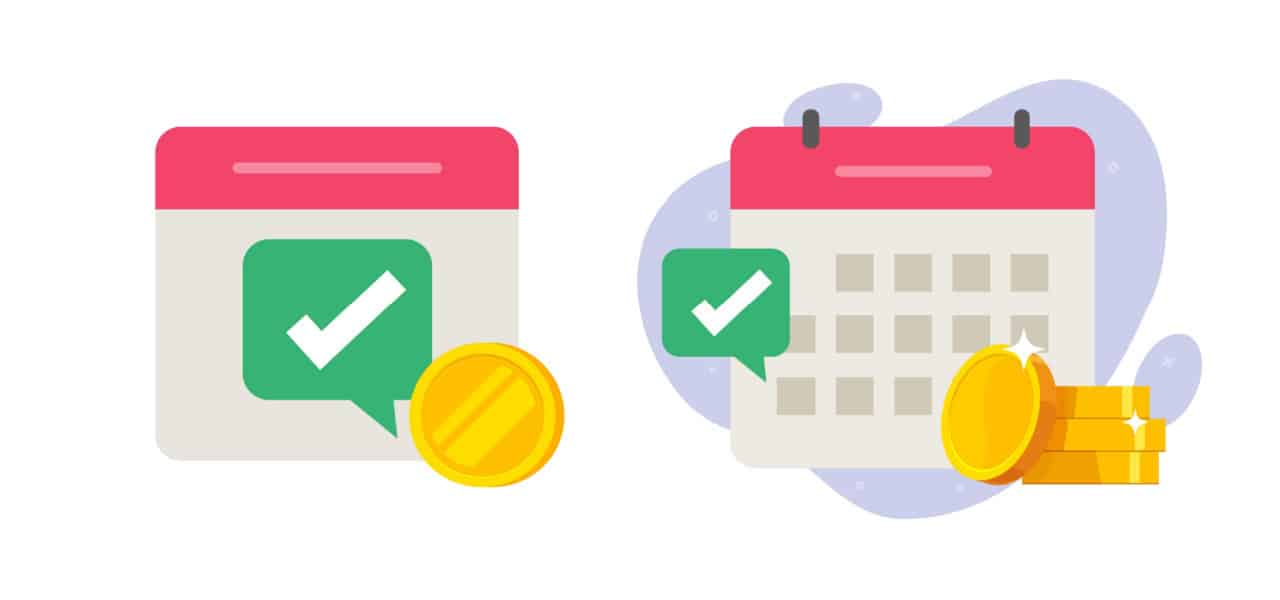 Not to mention, your credit scores will be protected from the damage inflicted by missed payments.
4. Score a Discount
Another hidden benefit of enrolling in autopay is the potential to save money. Cable, internet, and wireless companies typically provide discounts to customers who sign up for automatic payments. For example, AT&T says you can save $15 each month with autopay on some plans.
5. Get Extra Protection
Thanks to extensive fraud protection, credit cards are notably one of the safest ways to pay. If you notice suspicious activity, your card issuer will act quickly to protect your account and reverse any unapproved charges. Fraud poses a bigger risk when paying with a debit card since funds can get tied up and take much longer to recoup, causing bigger financial headaches.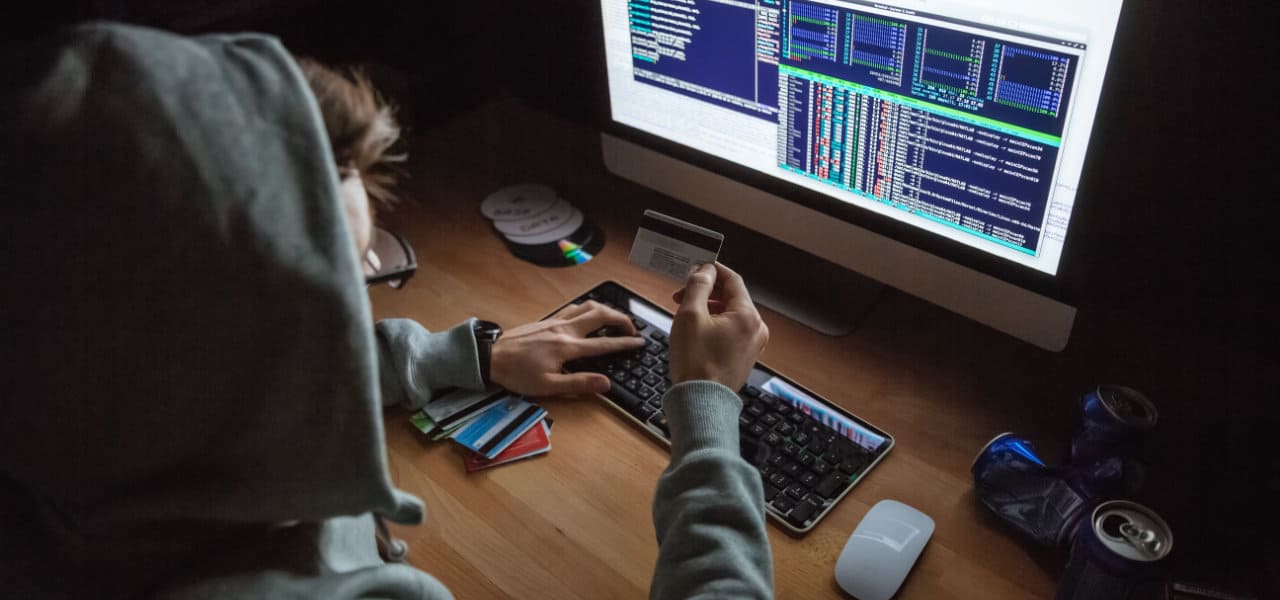 Your card may offer other protection perks for your services, too. For example, The Platinum Card® from American Express offers Cellphone Protection that includes reimbursement for repair or replacement costs following damage or theft of a cellphone for up to $800 per claim when you use your eligible card to pay for the plan.
5 Reasons Not to Pay Bills With Credit 
While that all sounds good, there are, of course, drawbacks to paying with a credit card:
1. Fees
Some companies charge a convenience fee or processing fee when paying with a credit card to offset the financial burden on their business. Depending on how these fees are charged — a flat fee of a couple bucks versus a percentage of the total payment (such as 1.5% to 4%) — you may spend more in fees than you will earn back in rewards.
2. Interest
Overspending on a credit card could mean racking up interest fees. In the end, you could pay more in interest to charge your monthly bills, making it much more expensive.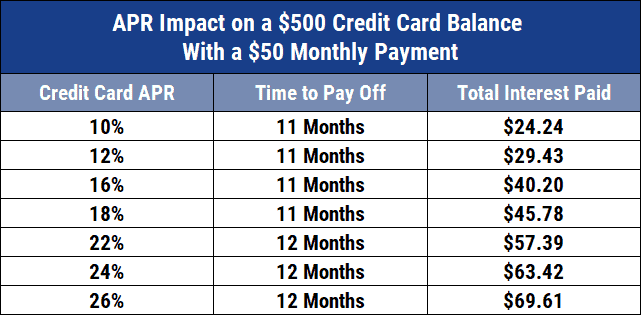 Only charge what you can pay off in full and plan your budget carefully to avoid paying more fees.
3. Overlook Unwanted Charges
Many people check their bank accounts more often than their credit card accounts, and charging these expenses on credit rather than debit may cause you to overlook how much you're really spending on these services. According to a Bankrate survey, 51% of US adults with a subscription or membership account say they have incurred unwanted charges. Meanwhile, another study from Chase found that 71% of Americans waste over $50 a month on unwanted subscription fees.
4. Negative Credit Utilization Rate
Another downfall of racking up too many bills at once is that your credit utilization rate can tank and negatively impact your credit. If you plan to buy a home, car, or start a business, keep your balances below 30% of your total available credit limits to maintain healthy credit scores.

Although your credit may take a temporary dip between credit card payments, depending on when your card issuers report data to the bureaus, it will bounce back if the account is paid in full by the billing cycle due date.
5. Rack Up More Debt
Using credit cards wisely takes discipline and can put you in a troublesome spot if you continuously carry a balance from month to month. If you're struggling to pay off debt, adding bill payments will make your debt tougher to manage, so consider alternative options until you get your balances under control.
Choose the Card That Rewards You the Most
Before you pay any bill with your credit card, do some research first. Figure out which card will get you the most rewards and make sure you don't take on any additional fees that outweigh the extra points you're looking to earn.
Final Notes on "How to Pay Bills With a Credit Card (Sep. 2023)"
We hope this guide "How to Pay Bills With a Credit Card (Sep. 2023)" has been a helpful resource for you in learning more about your financial options. In this guide, we've covered:
Monthly Bills You Can Charge on a Credit Card 
5 Reasons to Pay Bills With Credit 
5 Reasons Not to Pay Bills With Credit 
Choose the Card That Rewards You the Most
To learn more about options not mentioned here, be sure to check out other popular reviews from our team of experts:
We also encourage you to check back at this URL regularly, as we update the offers listed in "How to Pay Bills With a Credit Card (Sep. 2023)" and other guides on a daily basis.
Advertiser Disclosure
CardRates.com is a free online resource that offers valuable content and comparison services to users. To keep this resource 100% free, we receive compensation for referrals for many of the offers listed on the site. Along with key review factors, this compensation may impact how and where products appear across CardRates.com (including, for example, the order in which they appear). CardRates.com does not include the entire universe of available offers. Editorial opinions expressed on the site are strictly our own and are not provided, endorsed, or approved by advertisers.