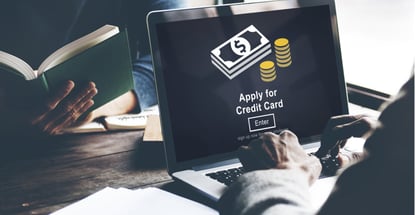 In this article, we review the best credit cards by credit score needed. You'll find this information useful in two ways. First, you can quickly identify the best candidates for your next card based on your current credit score.
But perhaps more importantly, you can also see what you can gain by boosting your credit score up a notch. It's clear that adopting and maintaining creditworthy behavior allows you to access cards with greater benefits and rewards.
Excellent Credit | Good Credit | Fair Credit | Bad Credit | No Credit
FICO considers the scores in this range to be a very good credit score (740 – 799) or an excellent one (800 – 850). Consumers in this group have access to the best cards on the market today. According to Experian, 45% of consumers fall into this score category.
These credit cards are well worth owning, with all offering relatively low interest rates, generous rewards, and a wide smorgasbord of benefits. Annual fees vary from just under $100 to nearly $600.
We like the Capital One Venture Rewards Credit Card because it's so cost-efficient, especially if you like to travel. This travel credit card provides travel accident insurance, 24-hour travel assistance services, auto rental collision damage waiver, and multiple ways to redeem your reward miles. You also get special access to dining, entertainment, and sporting events.
You can redeem your miles to book travel reservations via the Capital One Rewards Center. If you prefer, you can cash in your miles, use them to buy gift cards, pay for Amazon.com and PayPal purchases with them, or transfer them to a travel partner's loyalty program. Other benefits include extended warranties, virtual card numbers from Eno, and card management via the Capital One Mobile App.
at Chase'ssecure website
Earn 60,000 bonus points after you spend $4,000 on purchases in the first 3 months from account opening. That's $900 toward travel when you redeem through Chase Ultimate Rewards®
$300 Annual Travel Credit as reimbursement for travel purchases charged to your card each account anniversary year.
Earn 5x total points on flights and 10x total points on hotels and car rentals when you purchase travel through Chase Ultimate Rewards® immediately after the first $300 is spent on travel purchases annually. Earn 3x points on other travel and dining & 1 point per $1 spent on all other purchases
Get 50% more value when you redeem your points for travel through Chase Ultimate Rewards®. For example, 60,000 points are worth $900 toward travel
1:1 point transfer to leading airline and hotel loyalty programs
Access to 1,300+ airport lounges worldwide after an easy, one-time enrollment in Priority Pass™ Select and up to $100 application fee credit every four years for Global Entry, NEXUS, or TSA PreCheck®
Chase Sapphire Reserve® is a top rewards card. It offers copious travel benefits as well as special promotions with select partners. The card gives you access to hundreds of airport lounges worldwide, and you can use your Chase Ultimate Reward points to Shop through Chase® online at more than 400 popular stores and earn extra rewards on selected deals.
As a cardmember, you get exclusive access to select events, including film festivals, online charity auctions, and cooking classes with world-famous master chefs. The Chase Mobile® App allows you to monitor your account, manage your points, receive personalized alerts, and instantly lock or unlock your card.
The Platinum Card® is a charge card from American Express that is a favorite among travel cognoscenti who have money to spend. The high annual fee is offset by several types of credit card statement credits, generous reward points, and special promotions with partners.
The card has its practical features as well, including return protection on eligible purchases, complimentary additional Gold Cards, account management on the American Express App, and an online year-end summary of all activity for the year. You can take advantage of the Amex International Airline Program for savings on 25 world-class airlines booked through Amex Travel.
You get good value from the American Express Blue Cash Preferred® Card for the relatively moderate annual fee. You can stretch payments over several months through the Plan It® option that charges a fixed monthly fee rather than interest.
Among its many benefits, the card provides car rental loss and damage insurance, return protection for 90 days on eligible purchases, and exclusive ticket access to American Express Experiences. You also get $0 fraud protection, online account management, and a year-end summary allowing you to conveniently review your annual spending.
The Chase Sapphire Preferred® Card is my personal favorite because it provides many of the benefits you get from the premium Chase Sapphire Reserve® for only 20% of the cost. Benefits include special promotions and many travel-related perks, including trip cancellation and interruption insurance, baggage delay insurance, $0 liability protection, and auto rental collision damage waiver.
You can redeem your points for cash, gift cards, travel purchased through Chase Ultimate Rewards, and for purchases of products and services through either the Pay with Points program or directly from third-party merchants.
This is the good credit score range, served by credit cards with benefits that, although not as generous as those from the top group, are nonetheless very attractive to a broad swathe of consumers. Generally, these cards offer cash back or mile rewards but charge no annual fees. The average credit score of 711 falls into this category.
The Discover it® Cash Back is an excellent value, offering generous cash back rewards while charging a relatively low APR on purchases and balance transfer transactions (fees apply). Although the card charges a fee for late and returned payments, there isn't a penalty APR.
Your monthly credit card statement contains your FICO credit score for free, which is also available online and through the mobile app. Freeze it® allows you to switch your account on or off in an instant, and you get 100% U.S.-based customer service. Discover cards are accepted at 99% of merchants that accept credit cards.
Unlimited, tiered cash back is the main attraction of the Chase Freedom Unlimited®. The cash back rewards are tracked as points, and if you also have a Chase Sapphire card, you can transfer the points so you can extract extra value when redeemed for travel via Chase Ultimate Rewards.
In addition to cash back, you can also use your points to purchase gift cards, travel, and products or services through the Pay with Points feature or directly from merchants. The card provides $0 liability protection, and its variable APR ranges from low to moderate after its 0% introductory APR period expires.
The Chase Freedom Flex℠ differs from its sibling Chase Freedom Unlimited® by offering cash back based on quarterly bonus categories in addition to several fixed-rate tiers. The card also provides cellphone protection when you use it to pay the monthly bill.
You can transfer the points you earn on this card to any Chase Sapphire card you may have. You can also simply cash the points in or use them to purchase gift cards, travel, and products and services. The card provides free credit score reporting and monitoring.
Discover it® Miles is Discover's entry into the mile reward arena and the only card with an introductory Miles-for-Miles match. The card offers several security features, including notification when your Social Security number appears on the dark web. You also get free alerts whenever your credit is pulled and when a new account is added to your credit report.
The card provides $0 fraud liability and free overnight shipping of a replacement card. Credit Scorecard gives you your FICO credit score and other data for free. You can pay your bill by phone or online up to midnight of the due date. There is no late fee on your first late payment, no over limit fee, no foreign transaction fee, and a late payment won't raise your APR.
The Capital One VentureOne Rewards Credit Card is the no-annual-fee version of Capital One Venture Rewards Credit Card. The tradeoff is that the VentureOne rewards and benefits are less generous, although certainly competitive. Capital One states that VentureOne will give you more reward value than the Venture card each year if you charge less than $1,056 monthly on the card.
You can redeem your reward miles to pay (in advance or retroactively) for any travel purchase, including flights, hotels, vacation rentals, and rental cars. If you prefer, you can cash in your miles, transfer them to a travel partner, or use them to buy gift cards or for Amazon.com purchases. The card provides automatic security and account alerts, and you can manage the account online or with the mobile app.
You have a fair credit score if your FICO score is between 580 and 669. The cards in this category offer basic benefits, usually without charging an annual fee. These are typically the cards you turn to when you're able to lift your credit score out of the dungeon.
The Capital One Platinum Credit Card is very basic, a good choice for consumers who don't want to bother with rewards. The card applies the same APR for purchases, balance transfer transactions, and each cash advance. Your credit limit (minimum $300) hinges on your application criteria and your ability to pay.
Because it's a Capital One card, you can obtain virtual card numbers from the Eno® assistant. You can use virtual card numbers to make secure online purchases without exposing your real account number to theft. You also can access CreditWise® to check your credit score without hurting your credit.
The Capital One QuicksilverOne Cash Rewards Credit Card delivers a flat rewards rate on all purchases and several convenient account services, including 24/7 customer service and viewing of monthly recurring transactions. You can set up autopay to automatically make your payments each month.
If you wish, you can add authorized users to your account and track their spending. Travel benefits include emergency card replacement, ATM location services, no foreign transaction fees, and contactless tap to pay. You can lock your card anytime using the Capital One Mobile App.
The following five credit cards are available for consumers with bad credit (i.e., credit scores below 580). The typical unsecured credit card in this range is bare-bones with no frills. Be aware that the fees and interest rates for cards in this group tend to be relatively high.
The APR for the Capital One Platinum Secured Credit Card is one of the only secured cards available that may require a cash deposit amount less than the initial credit limit. The card permits balance transfers from non-Capital One cards and has no annual fee.
As with other Capital One cards, you'll receive emergency replacement of lost or stolen cards, ATM location services, and autopay processing. You can access Capital One Eno for virtual card numbers and account alerts.
The Surge® Platinum Mastercard® offers the basic benefits that come with all Mastercards, such as $0 fraud liability. Although the card's starting credit line is low, you may be given a higher limit if you pay your bills on time for at least six consecutive months. The card can be managed online and with a mobile app to make payments, monitor balances, and more.
The card offers, for a fee, a purchase credit protection feature that absolves your outstanding balance if you die. The feature also protects against disability, hospitalization, and job loss. You can check your credit score for free, and the card reports your activity to the three credit bureaus, helping you build your credit.
15. Indigo® Unsecured Mastercard® – Prior Bankruptcy is Okay
This card is currently not available.
The Indigo® Unsecured Mastercard® – Prior Bankruptcy is Okay is designed for consumers with bad credit. It charges an annual fee as low as $0. You can choose one of several card designs at no extra cost.
The card offers quick prequalification without hurting your credit score. It features chip card technology for secure fraud protection and monthly payment reporting to all three credit bureaus to help you build your credit. The mobile-friendly website provides 24/7 access to your account.
at Total Card'ssecure website
Total Visa active cardholders get exclusive access to free Credit Monitoring powered by TransUnion®!
Checking Account Required
Fast and easy application process; response provided in seconds
A genuine Visa credit card accepted by merchants nationwide across the USA and online
Manageable monthly payments
$300 credit limit (subject to available credit)
The Total Visa® Card offers quick prequalification, even if you have bad credit. The card's mobile banking app can be used to manage your card account, or you can use the online system.
Be aware that this card charges one of the highest APRs of the cards on this list, as well as a one-time program fee and an annual fee that is deducted from your initial credit limit. This card should only be considered if you're sure you can pay the balance off during the interest-free grace period.
The Reflex® Platinum Mastercard® offers a relatively wide range of credit limits. It only takes a minute to prequalify for this card and doing so won't hurt your credit score.
The card may reward you with a higher credit limit if you make timely payments at least six months in a row. The monthly maintenance fee, if any, is waived for the first year. There also are fees for additional cards, foreign transactions, and late or returned payments.
Obtaining your first credit card is a big event. Unfortunately, not all credit cards are willing to be your first if you have no credit record or score. However, these five cards will be delighted to send you your first card and help you launch your credit history.
The Capital One Platinum Credit Card is as basic as it gets. The minimum credit limit you'll receive is $300, and the card offers no signup bonus, no 0% introductory APR, and no rewards for purchases. The tap-to-pay feature provides fast, contactless checkout.
One of the card's few extra features is access to Capital One Eno®. This feature helps you make secure card-not-present purchases by issuing virtual card numbers to protect your real account number from theft. You can use the CreditWise® feature to monitor your credit score for free.
The application process for the Discover it® Student Cash Back is easy and only takes a few minutes. Nowadays, Discover cards are accepted by 99% of the merchants that accept credit cards, making the use of this card nearly universal. Discover issues contactless cards with easy tap-to-pay checkout.
The card's regular APR is lower than that of many competitors. Discover's U.S-based customer service is dedicated to helping you, not sell you on its other products. You get $0 fraud liability with this card, and if it's lost or stolen, Discover will overnight you a replacement for free.
The Discover it® Student chrome differs from its sibling, Discover it® Student Cash Back, only in the reward rate and merchant categories for purchases. It has a grace period of 25 days and does not apply a penalty APR on late payments.
You can redeem your cash back rewards as a deposit to your bank account, as donations to select charities, or as payments for purchases at select merchants. Alternatively, you can use your cash back to buy gift cards or instant e-certificates from Discover's partners. Your cash back will be automatically redeemed if you don't use your card for 18 months.
at the issuer'ssecure website
Better than Prepaid...Go with a Secured Card! Load One Time - Keep On Using
Absolutely No Credit Check or Minimum Credit Score Required
Automatic Reporting to All Three National Credit Bureaus
9.99% Low Fixed APR - Your Rate Won't Go Up Even if You Are Late
Activate Today with a $200 Minimum Deposit - Maximum $1,000.
Increase Your Credit Limit up to $5,000 by Adding Additional Deposits Anytime
| | | | | |
| --- | --- | --- | --- | --- |
| | | | | Poor/Fair/Limited/Damaged |
The Applied Bank® Secured Visa® Gold Preferred® Credit Card offers quick prequalification, even if you have bad credit. The card charges a low interest rate and there is no penalty rate for late payments. The card's mobile banking app can be used to manage your card account or you can use the online system.
Be aware that this card has no grace period for purchases, which accrue interest from the transaction date. You would have to pay the balance on the same day to avoid an interest charge. You can make payments online, through the mobile app, or over the phone with a customer rep (fees apply).
Credit cards are designed for every credit score, from excellent to very bad. In this article, we introduce you to the best from each score category, including cards for consumers with no credit score at all.
Student and secured credit cards generally have no credit score requirements. Issuers like to recruit student cardmembers because they feel it will result in brand loyalty that may last a long time after graduation. Secured cards usually don't require a credit score since they are collateralized by your cash deposit.
Certain general-purpose unsecured cards are geared toward consumers with low credit scores. Some issuers may use alternative indicators, such as income, employment, and/or education, to approve your card application.
In fact, most card issuer companies allow you to prequalify before applying for their cards. Prequalification doesn't require a hard inquiry of your credit history and therefore doesn't hurt your credit score. Thus, if you can't pass the prequalification step, you won't waste your time or hurt your score by applying for the card.
In America, all consumers must be served, including those with bad credit. If your credit is down in the dumps, we advise you to consider a secured credit card, assuming you can afford to deposit the security amount (usually starting at $300).
Put another way, if you have bad credit and can't afford the security deposit, you may not be a good candidate for owning any credit card.
If you are a student, you have it made in the shade, since a credit score isn't a factor in approving your card application. Otherwise, if you prefer an unsecured credit card, check out the section above that identifies credit cards for scores below 580. You'll find summaries of the Surge® Platinum Mastercard®, Indigo® Unsecured Mastercard® – Prior Bankruptcy is Okay, Total Visa® Card, and Reflex® Platinum Mastercard®, all good candidates for bad credit.
The unsecured cards in this category are all pretty basic. Rewards are usually modest if offered at all. Credit limits are tight, with high fees and APRs.
The best thing about these cards is that they report your account activity to the three credit bureaus, giving you the opportunity to rebuild your credit score before your next credit check.
Six hundred is considered a fair credit score, allowing you to obtain credit cards that offer better benefits and rewards than those for cards in the bad credit score category (below 580 in the FICO range). This score is about 100 points below the average credit score.
Our top pick in this category is the Capital One Platinum Credit Card, which offers the same general benefits as all Capital One cards, such as Eno® and CreditWise®. In fact, the second-place card, Capital One QuicksilverOne Cash Rewards Credit Card, is from the same issuer, giving good reason to think of Capital One as the leader in this credit score range.
Not to be confused by its nearly matching name, Credit One is also a player in the category, as seen in its Credit One Bank® Platinum Visa®. Two big banks, Wells Fargo and Bank of America, also offer student cards that compete well.
Generally, Discover requires you to have a credit score of at least 700 to get one of its cards.
The exceptions to this rule are the two student cards and the Discover it® Secured Credit Card. These cards are perfect for consumers who are new to the credit market. The secured card is also a good choice when you are rebuilding your credit.
We admire the Discover it® line of credit cards. They are honest values, featuring $0 annual fees and first-year Cashback Match or Miles-for-Miles Match for new cardmembers. Merchant acceptance is no longer a problem for Discover cards, as 99% of merchants who accept credit cards accept Discover cards.
If you are worried about your credit score and want a business credit card, we suggest you opt for a secured card. You can get a good secured business card from Wells Fargo, BBVA, and other banks or credit unions. Typically, credit scores are not important for secured cards, and most applicants are approved.
If you would like to exclude your personal credit score when applying for a business card, you'll have to build up the business' credit profile. Dun & Bradstreet, Experian, and Equifax are the leading providers of business credit scores, each using its own proprietary scoring model.

To get a business credit score, you'll first have to obtain an Employer Identification Number (EIN) from the IRS and open a business checking account. You must scrupulously separate your personal and company accounts. You also should apply for a nine-digit Dun & Bradstreet DUNS number, which will create a unique identity in the D&B Data Cloud.
After dispensing with the preliminaries, you can start building your business credit profile by setting up credit lines with vendors, utilities, and suppliers. You can also list vendors as trade references for your account, even for vendors that don't report to the credit bureaus.
You'll need at least three trade lines of credit to obtain a D&B Paydex score. You can maintain a good business credit score by paying your bills on time — or better, paying ahead of time. Avoid negative things like late payments, liens, bankruptcies, and RICO indictments — they will show up in public records and devastate your business credit score.
Another way around the low-credit-score dilemma is to recruit a cosigner who has a good score. Cosigners are on the hook for payments if you fail to make them yourself, so credit card issuers welcome them. Using this method, you can get a top-rated business credit card despite your own abysmal credit.
We recommend that consumers have at least one credit card. Not only do you get the convenience and rewards offered by credit cards, but you also establish and build your credit score. A good score makes it much easier for you to get a personal loan from a lender, set up a utility account, apply for a job or rental housing, open a cellphone account, and more.
We also think it's worthwhile to own multiple cards to:
Backup to your primary card: You'll thank the Maker when you have a second credit card ready to go when your primary card has been lost, stolen, or denied. It's probably a good idea to have the second card from a different card issuer and payment network. Some places may not accept your primary card's brand (say, American Express or Discover) but will accept your Visa or Mastercard.
Maximize your rewards: Different cards have different structures for bonus rewards. For example, a travel credit card may earn high cash back on travel purchases and another card type may work best at the grocery store. A gas card may offer the best rewards at service stations. With multiple cards, you can make sure you get the biggest reward on each purchase.
Can you have too many cards? It depends, in part, on how many of your cards charge annual fees. Another problem may be consumers' inability to control their spending, leading to a large aggregate of credit card debt.
If you have many cards but usually maintain a low credit card balance on each card, your credit utilization ratio (i.e., total credit used divided by your total available credit) will be low, thereby strengthening your credit score. On the other hand, if you have a large credit card balance on one or more of your cards, your CUR may be high — values above 30% hurt your credit score.
Some folks like to collect store cards. It used to be cliché for serious shoppers to open their wallets and show off 30 different store cards. We advise caution — many store cards, although easy to get, charge high APRs and fees, so check out the terms before caving into a cashier's sales pitch.
You should always keep track of your credit card numbers in some sort of registry, just in case your wallet is lost or stolen. You need to contact your card issuers when cards go AWOL to make sure you aren't on the hook for any fraudulent charges. Whenever you encounter this type of problem, you should immediately contact the three credit bureaus and freeze your credit reports.
In this context, "fast" translates to a month or two before you start seeing your score rise during a credit check. For one thing, the credit bureaus recalculate your credit score on a monthly basis, so don't expect changes in a few days.
Nonetheless, you can take steps to improve your credit score relatively quickly:
Fix your credit reports: Removing inaccurate negative items from your credit report is a very effective way to improve your score. The easiest way to accomplish this is to hire a credit repair company. They are reasonably priced and promise aggressive action.
Ask for goodwill letters: If you have only an occasional late payment, request goodwill letters from the creditors involved. This is a letter from the creditor asking the credit bureau to remove negative items from your credit reports. A credit repair company may include goodwill letter requests as part of its service.
Pay down debt: If you have any installment loans, make a substantial payment to the lender to reduce your principal amount. Also, reduce your credit card debt so your credit utilization ratio falls below 30%. In fact, it would be most helpful to wipe out your credit card balances if you can.
Ask for higher credit limits: Call your credit card issuers and ask for more credit. If you are successful, your credit utilization ratio will immediately drop, as long as you don't then increase your balances.
Sign up for Experian Boost: This is a free service that adds your utility and cable payments to your credit report. Doing so can add anything from a few to dozens of points to your credit score.
Become an authorized user: If you don't own a credit card, become an authorized user on another person's account, someone with a good to excellent credit score. This tactic may take longer than the others.
In the long run, nothing is more important than paying all of your bills on time, without fail. Unpaid bills are at the root of credit score damage, possibly presaging collections, write-offs, and bankruptcy.
According to WalletHub, the average APR on all new credit card offers in early 2021 was 17.87%. We'd say any APR below that average is good.
The Schumer Box accompanying each credit card offer must disclose the APR or APR range for the card. When there is a range, only the better credit scores will be given the lower APRs. The following chart summarizes the minimum APR by credit score:

Note that these figures apply to unsecured credit cards. We think a secured credit card should carry a relatively low APR because of the reduced default risk.
Typically, a credit card company calculates its APR as the sum of the prime rate and a risk-based increment. We argue that putting up the collateral for a secured card reduces risk to the same or lower level as that for cards for consumers with excellent credit.
Secured cards are easily approved. In most cases, all you need to do is fork over the required deposit, no matter what your credit score or history. The only hang-up may be running into any card limits enforced by the issuer.
For example, Chase has its 5/24 Rule that prohibits you from getting a new Chase card if you opened (with Chase or elsewhere) five or more credit accounts in the last 24 months. Several other issuers, including Citi and Capital One, have their own rules regarding card applications.
Student credit cards are also easy to get, as long as you are enrolled at least half-time at a post-secondary school. The card issuers expect most students to have either no or scant credit.
Among unsecured credit cards, store cards are usually easy to obtain. For example, the cards from Macy's and Target are available to most consumers, even those with bad credit.
There are also general-purpose unsecured cards specially designed for consumers with bad credit. Some of these cards may evaluate applications without performing credit checks, making it easier to qualify — usually, you must show certain minimum income levels.
An example of an easy-to-get general-purpose card is the Surge® Platinum Mastercard®.
The luxury credit cards with high annual fees may be hard for the average consumer to get, as they are aimed at those with excellent credit.
Some are notoriously choosy, such as the Black Card (formally, the American Express Centurion Card), which costs $10,000 in the first year and requires six-digit spending habits.
The good news is that most of the cards that aim for consumers with excellent credit also accept those with good credit.
Our two top picks in this group are the Capital One Venture Rewards Credit Card and the Chase Sapphire Reserve®.
Getting access to the best credit cards is a suitable reward for building or rebuilding your credit score.
As this article shows, you have many choices among the best credit cards by credit score needed. From excellent to bad credit and all steps in between, credit cards are available that offer benefits and bonus rewards commensurate with your credit score.
Our reviews are a good way to identify the best cards within your credit score range, and one may be the perfect choice for your lifestyle. Just click on the links of the cards that appeal to you and see if you prequalify — doing so won't hurt your credit score. Always read the fine print before agreeing to accept any credit card offer, as you may discover some unpleasant features (like no grace periods) that are not immediately apparent.