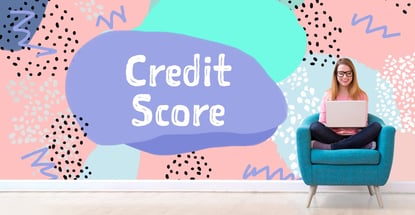 The dilemma for people with average credit or those just starting out is that most of the credit cards you qualify for are expensive and not very good at helping you build your score. That's because most of them offer a very small initial credit limit, and then deduct an annual fee from that.
Because of the low spending limits, using the card is likely to result in a high credit utilization rate, which can damage your credit score. But the Capital One Platinum Credit Card is different. This card was designed for those with low scores or who are just starting out building credit.
There's no annual fee, and credit limits are frequently increased after making as few as five monthly payments on time. And, as a starter credit card, qualifying for the Capital One Platinum Credit Card is easier than you may think.
Requirements | Alternatives | Denial Options
Sources Suggest a Credit Score of 570+
Our research has turned up reports of approvals for scores as low as 570, and one reviewer on Credit Karma was approved even with a recent bankruptcy. Others report being approved with scores below 570, but since these claims are self-reported, they can't be verified.
A score in the 580 to 669 range is a fair score, while a score of 670 to 739 is considered good. If you have a score at the lower end of the fair score range, a premium credit card is all but out of the question.
However, the Capital One Platinum Credit Card is well within your reach. Since the card is promoted by Capital One as a card for fair or average credit scores, even scores in the high-500 range may be considered.
Pay no annual fee
Be automatically considered for a higher credit line in as little as 6 months
Fraud coverage if your card is lost or stolen
Use online banking to access your account, even from your smartphone, with our mobile app
Check out quickly and securely with a contactless card, without touching a terminal or handing your card to a cashier. Just hover your card over a contactless reader, wait for the confirmation, and you're all set
Pay by check, online or at a local branch, all with no fee - and pick the monthly due date that works best for you
The Capital One Platinum Credit Card has benefits beyond its low bar for approval, such as the fact that you are automatically considered for a credit line increase after making five monthly payments on time. Of course, this doesn't mean you're guaranteed an increase, but many reviewers report jumps from $300 to $1,000 or more.
"I am coming off a bankruptcy less than two years ago, so I was surprised that I was even approved. My limit is low (started at $200), but without request it was raised (now at $500). And, the good thing about Capital One is they periodically do automatic increases, so with patience in no time I will get the higher limit for it to make sense keeping it active." — Credit Karma Reviewer
You can also see if you prequalify for the Platinum card before you apply. This has the benefit of avoiding a hard inquiry on your credit report and only requires you to provide some basic information.
"Capital One has made everything about owning my first credit card so simple and nice. I highly recommend. Customer service is very friendly and I have never had a problem with them. I appreciate them giving me a chance, considering I applied for a card with them before I even existed in the credit world. Very happy with them!" — Credit Karma Reviewer
You'll know your eligibility right away and can see which other cards you may qualify for.
Alternative Cards for No/Limited Credit to Consider
If the Capital One Platinum Credit Card doesn't appeal to you or if you don't qualify, not to worry — there are alternative cards out there to consider. Some of the cards designed for fair or limited credit are even easier to qualify for than the Platinum card.
In fact, credit cards that are secured by a refundable deposit may be just the way for consumers with poor credit to reestablish and begin to rebuild their credit score. Here are some we recommend.
Earn unlimited 1.5% cash back on every purchase, every day
Earn cash rewards without signing up for rotating categories
Be automatically considered for a higher credit line in as little as 6 months
Monitor your credit profile with the CreditWise® app, free for everyone
$0 fraud liability if your card is ever lost or stolen
No limit to how much cash back you can earn, and cash back doesn't expire for the life of the account
Consumers with fair credit who want a little more from their credit card may want to consider the Capital One QuicksilverOne Cash Rewards Credit Card. This rewards card offers an unlimited 1.5% cash back on every purchase, every day.
And, as with the Platinum card, you'll automatically be considered for a higher credit line after making your first five monthly payments on time. While the Capital One QuicksilverOne Cash Rewards Credit Card does have an annual fee of $39, cardholders who spend, for example, just $350 a month can expect to receive more than $60 back annually.
No annual or hidden fees. See if you're approved in seconds
Building your credit? Using the Capital One Platinum Secured card responsibly could help
Put down a refundable security deposit starting at $49 to get a $200 initial credit line
You could earn back your security deposit as a statement credit when you use your card responsibly, like making payments on time
Be automatically considered for a higher credit line in as little as 6 months with no additional deposit needed
Enjoy peace of mind with $0 Fraud Liability so that you won't be responsible for unauthorized charges
For those with a very low credit score, a secured credit card may be just the ticket. The Capital One Platinum Secured Credit Card is available to even those who don't qualify for another card.
Simply deposit $49, $99, or $200, depending on your credit score, to access your initial $200 credit limit. If you want a higher limit, you can deposit up to $1,000 and have that amount as your maximum line of credit.
And, since this is a Capital One card, you may qualify for a higher credit limit after making your first five payments on time, without an additional deposit. You'll also have all of the benefits and protections of any Capital One credit card.
at Discover Card'ssecure website
No Annual Fee, earn cash back, and build your credit with responsible use.
Using your secured credit card helps build a credit history with the three major credit bureaus. Generally, prepaid and debit cards can't do that.
Establish your credit line with your tax return by providing a refundable security deposit of at least $200 after being approved. Bank information must be provided when submitting your deposit.
Automatic reviews starting at 8 months to see if we can transition you to an unsecured line of credit and return your deposit.
Earn 2% cash back at Gas Stations and Restaurants on up to $1,000 in combined purchases each quarter. Plus, earn unlimited 1% cash back on all other purchases – automatically.
Discover is accepted nationwide by 99% of the places that take credit cards.
Very few secured credit cards offer rewards while helping you rebuild your credit, but the Discover it® Secured Credit Card does just that. You'll also earn cash back rewards, a rarity for a secured offering.
Make a refundable security deposit in the amount you're approved for, and you'll have an available credit line in that amount. And, after eight months of on-time payments, you will automatically be considered for a traditional Discover card with no deposit required.
What to Do if You're Denied for the Capital One Platinum Credit Card
While the Capital One Platinum Credit Card is widely available to even those with poor credit, there's no guarantee you'll be approved. If you find that your application for the Platinum card has been denied, you have several options:
First, of course, is to look at why you were denied. If it was due to your credit score, you can take some steps to ensure your score is as high (and as accurate) as it can be. Get a copy of your credit report from all three reporting bureaus and review them for accuracy. Dispute any entries that are not yours, and any inconsistencies in the report.
If you were turned down due to your income not being high enough, there are some things you should know about reporting annual income on a credit card application. Thanks to the CARD Act of 2009, you are legally able to claim any amounts you have access to in the household, including income of a spouse or partner, as well as distributions, allowances, and gifts as annual net income.
Other reasons for denial include delinquencies, collections, write-offs, and other negative credit report entries. While there isn't much to do about most of these except wait them out if they are accurate, you can offset their negative effects to your credit score by building good credit entries moving forward. This is where getting a secured credit card may help, through responsible use and making on-time payments.
Of course, there are also some things you should avoid doing if you've been denied. Don't go out and immediately apply for more credit cards, as the additional inquiries can have a negative impact on your score.
Also, don't give in to the temptation to dispute items on your credit report that are accurate — they'll simply come back. Finally, don't give up! Rebuilding your credit score isn't easy, but it is possible.
A Great Card to Start and Grow With
If you've made some financial missteps and your credit score isn't what it could be, or if you're just starting out and don't have much credit history, the Capital One Platinum Credit Card is a sensible choice for reestablishing and building credit.
As one of the largest issuers of credit cards, Capital One takes good care of cardholders who use their credit responsibly. It's a great card to start with and to grow with.
Advertiser Disclosure
CardRates.com is a free online resource that offers valuable content and comparison services to users. To keep this resource 100% free, we receive compensation from many of the offers listed on the site. Along with key review factors, this compensation may impact how and where products appear across the site (including, for example, the order in which they appear). CardRates.com does not include the entire universe of available offers. Editorial opinions expressed on the site are strictly our own and are not provided, endorsed, or approved by advertisers.