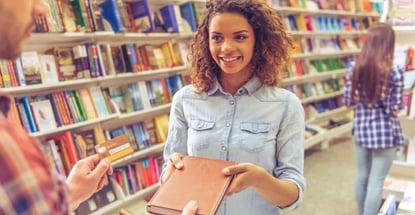 While the topic is the highest-limit student credit cards, let's not get carried away. A high limit on a student card isn't a king's ransom. Most likely, it tops out at a few thousand dollars, which isn't bad for cardowners with no credit history.
This credit card review focuses on three dominant issuers of student credit cards: Discover, Bank of America, and Capital One. More student cards exist, but the ones in this review are the best credit cards for undergraduates who want a little headroom before hitting their spending limits.
Highest-Limit Discover Student Cards
Discover is one of the four major payment networks in the United States (joining Visa, Mastercard, and American Express). But of the four, only Discover and Amex also issue their own credit cards.
Discover is famous for solid, no-nonsense cards that deliver plenty of value (and a Cashback Match for the first year) without annual fees. As you'll see, their student cards are no exception.
The Discover it® Student Cash Back card requires you to activate the rotating bonus category each quarter to receive the high rewards rate. Activation is easy online, via the Discover mobile app, or by calling its 800 number. The card caps the quarterly amount you can earn at the bonus rate.
We expect the same credit limit policy to apply to both Discover student cards. For example, chwebb1 claims a $2,750 credit limit on this card, which is in line with our expectations.
The Discover it® Student Chrome card offers two reward tiers: Higher rewards for spending at gas stations and restaurants (up to the quarterly limit) and the standard rate for all other eligible purchases. This may be the best student credit card for first-year benefits.
The card's minimum credit limit is $500. Online forums don't provide much information about higher limits, but rickyistrick on Reddit reported receiving a $1,250 limit on an annual income of $8,000. Discover may grant you a $2,000 to $3,000 credit line if you're a college student with an appreciably higher income.
Highest-Limit Bank of America Student Cards
This trio of Bank of America student credit cards closely resemble their non-student counterparts, except for their lower credit limits. These cards are obvious choices for Bank of America customers, but good enough to warrant consideration wherever you bank.
The Bank of America® Customized Cash Rewards credit card for Students lets you choose your top-tier bonus category. You'll also earn a welcome bonus if you spend the required amount on eligible purchases within 90 days of account opening. The card features account alerts, FICO score access, and digital wallet technology. This is the best student credit card for flexible rewards.
As with Discover, the Bank of America's student cards have minimum credit limits of $500 but no stated maximum limit. Forum remarks about the bank's student card limits are scant. We expect most new cardholders will receive an initial credit limit near the minimum. The bank may grant a credit increase request after six months of timely payments.
The Bank of America® Travel Rewards credit card for Students pays rewards in points rather than cash. New cardmembers can earn a signup bonus and receive an intro 0% APR on purchases and balance transfer transactions. Keep in mind the regular APR will apply after the end of the promotional period. You can also receive a modest bonus if you are a Bank of America customer with a checking or savings account.
The card doesn't charge an annual or foreign transaction fee, which is perfect for students who like to travel. It has a starting credit limit of at least $500 — but yours may be higher depending on your credit history and ability to pay.
The Bank of America® Unlimited Cash Rewards credit card for Students offers a flat cash back rate on eligible purchases. The card also provides access to a signup bonus and 0% intro APR promotions for a set period (after which the regular APR takes effect). There's no annual fee or limit to the cash back you can earn.
There isn't much variation in the credit limits of the bank's student credit cards. The standard $500 minimum limit applies, and you can ask for an increase after a suitable period of timely payments.
Highest-Limit Capital One Student Cards
Capital One's student credit cards accept undergraduates with average, limited, or fair credit. The cards offer high cash back rates on Uber purchases as well as hotels and rental cars booked through Capital One Travel. Both cards provide a tiny signup bonus, extended warranties, travel accident insurance, and no annual or foreign transaction fees.
Capital One Quicksilver Student Cash Rewards Credit Card offers a flat cash back rate on most purchases. You can redeem your rewards as a check, statement credit, or gift card. Alternatively, you can apply your cash back to cover recent purchases directly. 
Capital One does not disclose minimum starting credit limits for its student cards. We expect a modest range of limits on this card. The issuer automatically considers you for a credit line increase after six months of timely payments.
The Capital One SavorOne Student Cash Rewards Credit Card offers a bonus rewards rate on purchases students are likely to make, including dining, entertainment, groceries, and streaming services. In most other ways, it closely resembles the Quicksilver student card. 
The issuer offers a prequalification option on its student cards, and you can prequalify without impacting your credit score. But keep in mind that prequalification does not guarantee final approval.
What Is a Student Credit Card?
Issuers design student credit cards for undergraduates who don't necessarily have any credit history. You can use a student card to make purchases, pay bills, take cash advances, and transfer balances. 
Student cards typically offer modest credit limits because most students have limited income. Credit card issuers may consider you for periodic credit limit increases if you pay on time and maintain low unpaid balances. 
To be eligible for a student card, you must meet the following requirements:
Be 18 or older
Be a US citizen or permanent resident
If you are under 21, show that you earn enough income (through employment, scholarships, or grants) to meet the card issuer's requirements.
Prove your current school enrollment status. Each credit card issuer sets its own definition of what "student" means. For example, Discover requires enrollment in a "two- or four-year college or university." Some cards don't need proof of college enrollment.
Student credit cards often gear their benefits to a typical student's lifestyle. You may find student cards that offer mobile device insurance, credits for subscribing to certain streaming services, and other student-centric perks. 
Always review a credit card's disclosure document (discussed below) before applying to see what perks you will get.
How Does a Student Credit Card Work?
Student and traditional unsecured credit cards work similarly for purchases and payments. For example, you must have enough available credit to cover your spending with either card type. 
Some benefits are standard on all credit cards, such as identity theft protection and $0 fraud liability for unauthorized purchases. Each student card has unique features and fees. 
Credit-building is an essential task for student credit cards. Most student cards report your payments to the three major credit bureaus (Equifax, Experian, and TransUnion). To build credit, you must pay at least the minimum due each billing cycle.
Your student card will likely have 12 or 13 billing cycles in a calendar year. Each cycle has a start date, end date (when the issuer generates a billing statement), and payment due date. The due date is usually 21 or more days after a cycle's end date, an interval known as the grace period. 

You have until the end of the grace period to pay your bill for the cycle. The credit card charges interest when you don't pay your entire balance each cycle. The annual percentage rates (APRs) on student cards are typically higher than those on traditional cards but never exceed 36%. 
You will continue to accrue daily interest until you repay your entire balance. Once you do so, you can once again take advantage of the card's grace period to avoid further interest charges.
You can spend up to your card's credit limit. The issuer will likely reject any transactions that cause you to exceed your credit limit. When you make a payment, part covers any interest you owe, and the remainder reduces your current balance. 
You usually face a late fee if you don't pay the minimum amount by the due date. Your credit score can suffer when payments are overdue by more than 30 days. Some student cards charge annual fees and/or foreign transaction fees.
Student cards usually offer rewards such as cash back, although some provide points instead. You earn rewards through eligible purchases. The rewards accrue at a stated percentage of your spending. For example, a flat-rate card may offer 1.5% rewards on all eligible purchases.
Many student cards have tiered reward programs, through which purchases in particular merchant categories pay a high reward rate, and others earn the default rate (typically 1%). A few cards may offer rotating quarterly bonus categories, and you must activate each new category online to receive the elevated rate.

You can redeem your rewards for cash or use them to pay for purchases. Student cards that provide points may offer additional travel benefits.
How Do I Obtain a Student Credit Card?
The online application for a student card includes details about yourself, your income, debts, housing costs, and enrollment status.
The application process for a student card is unique because you typically must document your enrollment in a qualifying educational program.
Each issuer has its own set of rules that define college student applicants. For example, you may qualify through enrollment at a community college, trade school, four-year college, or university on at least a half-time basis.
Providing proof may require faxing a transcript, emailing a copy of a recent class schedule, or forwarding a photo of your student identification card to the issuer. Once your application is approved and you activate your card, the issuer may require you to periodically resubmit documentation to prove that you are still a student.
Issuers periodically check enrollment because they do not want consumers to continue using student credit cards after graduation. 
How Should I Decide Which Student Credit Card to Get?
You can use the following factors to decide which student credit card best fits your requirements:
Motivation: Consider why you need a credit card as a student. You may want one for emergencies, building credit, making everyday purchases, or some combination of factors. Knowing your purpose will help guide your choice.
Credit limit: See if you can determine how much credit the card will offer. You may accomplish that by prequalifying for the card. Most issuers don't provide credit limit data, but you may find relevant information from online reviews and forums. Ideally, the credit limit should be high enough to suit your purposes.
Interest rates: Examine the card's APRs for purchases and cash advances. You want a relatively low APR to minimize interest should you carry a balance. High interest rates can lead to credit card debt if you're not careful.
Rewards and benefits: Look for cards offering rewards or benefits that match your spending habits. Reward rates and type, signup bonuses, introductory 0% APR promotions, and discounts on specific purchases may help you decide which card to get. Benefits may include various types of insurance or ways to save money on travel. 
Fees: Check for annual, late, or foreign transaction fees. Minimizing costs can help you save a significant amount in the long run.
Credit building: Choose a card that reports your payment history to all three credit bureaus. Triple reporting will help you build a positive credit history efficiently, which is valuable for your financial future.
Payment flexibility: Consider the grace period and due date for payments. An extended grace period provides extra time to pay without incurring interest. Some student cards waive late fees the first time you miss a payment.
Parental Involvement: Explore student cards that allow parental cosigners. Some credit card issuers permit this additional support because it decreases default risk.
Customer support: Research the quality of an issuer's customer service. Efficient and friendly customer support is helpful should you encounter issues or have questions.
Extra perks: While not necessarily a top priority, consider any additional perks the card may offer, such as extended warranties on purchases or cellphone insurance.
Comparison: Highly organized college students may want to create a comparison spreadsheet of the cards that meet their criteria. Side-by-side comparison helps consumers make informed decisions based on their unique financial situations.
A credit card agreement, including its Schumer Box, is the primary source of data about a card's terms, rates, and conditions. An agreement contains essential information in a standard format that includes the following:
Interest rate (or APR): This is an annualized rate for the daily compounded interest the card charges for unpaid balances. A Schumer Box reports the APRs for purchases, balance transfer transactions, and cash advances separately. It also lists the penalty APR, if any, and when it applies. These rates vary depending on your chosen card, typically ranging from 15% to 30% but no higher than 36%. A relatively low rate reduces how much you may spend on finance charges.
Grace period: A Schumer Box explains how to avoid paying interest on purchases. It declares the card's grace period — the number of days between the close of a billing period and the subsequent payment due date. Unless specified otherwise, a card will not charge interest on purchases if you pay your entire balance by each billing cycle's due date.
Minimum interest charge: This is the least interest the card will charge should you owe any. The Schumer Box also contains a section informing you how to visit the Consumer Financial Protection Bureau website to learn about various factors when applying for or using a credit card.
Fees: A Schumer Box reports the card's fees, including setup and annual fees. It also explains the fees for balance transfers, cash advances, foreign transactions, late and returned payments, and miscellaneous activities. Additionally, it states the minimum deposit for secured cards. Some of the best credit cards don't charge an annual fee. Several issuers waive the first late fee but charge as much as $41 for subsequent overdue payments.
Balance and rate calculations: You will always find language explaining how the card calculates your balance (typically a method called "daily balance including new transactions"). The card agreement also describes how the card calculates variable rates based on the US Prime Rate. The cardmember agreement can be quite lengthy, as it describes the card's various conditions and features.
Rewards and benefits: Many student credit cards offer cash back or reward points for eligible purchases you make with your card. The agreement highlights the card's rewards and benefits. 
Credit limit: The agreement will reveal your credit limit and explain how it may change over time. 
Conditions: Issuers impose many conditions on the use of their cards. For example, you will see language limiting the use of the card, your pledge to make timely payments, and the use of arbitration methods to manage disputes.

A student credit card offers an excellent way to start building credit. Understanding how it operates helps you extract the most value from the card.
Why Might a Student Prefer a Secured Credit Card?
Secured credit cards cater to people with imperfect, limited, or no credit. Many college students fall into these categories but usually prefer unsecured student cards because they don't require a deposit.
To answer why some students may opt for secured credit cards, it helps to understand the differences between the two card types:
| CRITERIA | STUDENT CREDIT CARDS | SECURED CREDIT CARDS  |
| --- | --- | --- |
| Purpose | Issuers design these cards for students new to credit who want to start building credit. | Cards cater to individuals looking to build or rebuild credit. |
| Eligibility | Cards are typically available to students with minimal or no credit history. | These cards are available to individuals with a limited or bad credit history or those looking to rebuild credit scores. |
| Credit Limit | Cards have lower credit limits, usually from a few hundred to a few thousand dollars. | Cards can have higher credit limits, determined by the security deposit you provide. |
| Security Deposit | The issuer does not require a security deposit.  | The issuer requires a refundable security deposit as collateral, almost always equal to the credit limit. |
| Interest Rates | Cards generally impose higher APRs, meaning higher interest costs if you don't pay the entire monthly balance. | Cards typically have lower APRs than student cards, making them more cost-effective for carrying a balance. |
| Credit Building | These cards can help students establish a credit history and improve their credit scores. | Issuers design these cards specifically for credit building and repair. |
| Approval Process | Your approval depends on factors such as income, enrollment status, and credit history (if any), | Your approval primarily hinges on the security deposit rather than credit history. |
| Rewards and Benefits | Cards usually offer cash back or points and some benefits. | Some cards have rewards and benefits.  |
| Fees | The cards typically charge annual, late, and foreign transaction fees. | These cards may have annual fees and other charges, but often fewer than student cards. |
| Transition to Unsecured Card | Student cards transition you to an unsecured card after you graduate college. | Issuers may upgrade secured cards to unsecured cards once you establish a reliable credit history. |
Some students don't qualify for a student card because they attend ineligible institutions or don't register on at least a half-time basis. Secured cards are excellent alternatives for students who are credit newbies.
A student may apply for a secured card instead of a student card if they have bad credit, as many student cards require at least fair credit (if you have any credit at all). Another factor that may sway some students is that secured cards give them more control over their spending limits, which depend on the size of the security deposit.
Secured cards have high approval odds, lower interest rates, and do not require a cosigner. These factors may contribute to a student's preference for a secured credit card.
What Is the Maximum Credit Limit For a Student Credit Card?
Typically, student card credit lines top out around $2,000 to $3,000. These limits are relatively low compared to those of traditional cards. 
One reason for a lower limit is that many students applying for credit cards have limited or no credit history. Issuers also consider students risky because they have lower income levels and fewer financial assets than working adults. To mitigate risk, student card issuers offer lower initial credit limits.

Regulations, such as the Credit Card Accountability Responsibility and Disclosure (CARD) Act of 2009, restrict card issuance to individuals under 21. These regulations include requirements for proof of income or a cosigner, which can affect the credit limits available to students.
Student credit cards are often a starting point for young individuals to enter the world of credit. Students who demonstrate responsible credit use may become eligible for higher credit limits.
How Can I Build Credit With a Student Card?
Building credit with a student credit card can help shape your financial future. Here are some ways you can build credit with a student card:

Use the card responsibly: Make small, manageable purchases with your student card. Using it regularly and responsibly is key to building credit. Please don't charge purchases you can't afford to repay.
Pay on time, every time: Making on-time payments is the most crucial aspect of building credit. Set up reminders or automatic payments to ensure you never miss a due date. Even one missed payment can harm your credit if it is overdue by 30 or more days. 
Pay in full: Whenever possible, pay off your entire card balance each month. Full payment demonstrates responsible credit use and helps avoid credit card debt.
Keep a low credit utilization ratio: Your credit utilization ratio is the percentage of your credit limit that you're using. For good credit, try to keep it below 30%. For example, if your credit limit is $1,000, aim to keep your balance below $300.
Avoid carrying high balances: Carrying high balances on your card can hurt your credit. If you can't pay in full, aim to deliver more than the minimum required payment, as this will reduce the balance faster.
Don't apply for too many credit cards: Each credit card application increases the hard inquiry count on your credit report, which can temporarily impact your credit score. Avoid applying for multiple cards within a brief period.
Monitor your credit report: Regularly review your credit report to check for discrepancies. You can obtain a free annual credit report from each major credit bureau. Ensure all data is accurate by disputing inaccurate, obsolete, and unverifiable information.
Consider credit-building programs: Some credit card issuers offer programs that allow you to track your credit progress. For example, Capital One's CreditWise offering provides targeted advice, tools, and alerts to help you monitor your credit. Consider enrolling in this or similar programs to improve your credit.
Be patient: Building good credit takes time — it's not an overnight process. Be patient and consistent in your use of credit.
Use your credit wisely: While using your student card is convenient, avoid charging unnecessary expenses that may bust your budget. A financial advisor may be helpful if you find managing your credit challenging.
Don't close old accounts: Keeping older credit accounts open improves your credit score by lengthening your credit history. Closing old accounts can have the opposite effect.
Building credit is a gradual process. By following best practices, you can increase your credit score over time, giving you access to better financial products.
How Many Credit Cards Should a Student Own?
There isn't a fixed rule governing how many credit cards a student should own, as the answer depends on individual circumstances. 
Many students start with a single credit card, typically one catering to undergraduates with limited credit history. Owning just one card allows you to learn responsible credit habits without juggling multiple cards.
Building a favorable credit history with one card is essential. To do so, use the card responsibly, make on-time payments, and keep your balances low. 
Consider why you need a credit card. There may be no need for additional cards if one meets your financial needs and you can manage it responsibly. 
You may want a second credit card as a backup for emergencies. A secondary card can provide peace of mind if your primary card is lost, stolen, or temporarily unavailable.
Depending on your spending habits, you may want to consider specialized student cards. For example, an additional card could increase your cash back for groceries or travel rewards if you frequently travel. 
Instead of owning multiple cards in your name, consider becoming an authorized user on a family member's credit card or having a cosigner on your own card. These alternatives can provide additional financial flexibility without the need for multiple cards.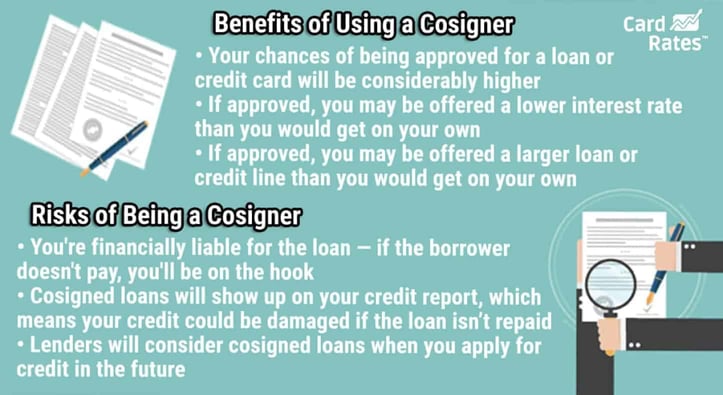 If you want to diversify your credit profile, consider adding a different type of credit account, such as a small personal loan or a retail store credit card. FICO, the dominant credit scoring system for consumers, rewards you for having a broad mix of credit products.
Ultimately, the critical factor in determining how many credit cards to own is your ability to handle them responsibly. You should be able to manage multiple cards if you can successfully control your spending.
Remember that each credit card application creates a hard inquiry on your credit report, which can affect your credit. That's not a problem if you limit yourself to one new credit card application every six months or so.
What Happens to My Student Credit Card After Graduation?
Most credit card issuers replace your student credit card with another unsecured version after you graduate college. The credit card issuer reviews your credit history and financial situation to determine which card to offer you. 
Look for a few possible changes in the new card's terms, including:
| CHANGES | DESCRIPTION |
| --- | --- |
| Interest Rate Changes | Introductory or promotional APRs on student cards may expire after graduation, leading to potential changes in interest rates. |
| Credit Limit Increase | Graduates with a positive credit history may receive credit limit increases.  |
| Cosigner's Obligation Ends | If a student card had a cosigner, such as a parent, their financial responsibility may end upon the student's graduation.  |
| Potential Annual Fees | Some student cards waive annual fees while in school; these fees may apply after graduation. |
| Rewards and Benefits | Benefits may shift from student-oriented to more general-purpose rewards after graduation. |
| Credit BuildingContinues | Graduates can continue to build a positive credit history through responsible credit card use. |
| Account Closure Option | Graduates have the option to close their student credit card account if it no longer suits their requirements.  |
Upon approval, you'll use a new card with a potentially higher credit limit and different terms.
Transitioning to a new card post-graduation may have potential consequences, so read the fine print before you decide to continue.
Make an Educated Choice For a Student Credit Card
Now that you're in college, you're more than ready for your first credit card. The offerings in this credit card review include some of the best student credit cards on the market if you're looking for a relatively high credit limit.
If you are a senior and own a student card, consider what credit card will best suit you once you graduate. Brand loyalty is fine if you're satisfied with your choices, but remember that hundreds of unsecured credit card issuers may want your business. Pick a replacement card that offers you the best balance of costs and benefits. 
Better yet, consider getting multiple cards geared to distinct aspects of your lifestyle, from grocery shopping to air travel. CardRates.com covers all the best cards — a simple internet search will help you find the credit cards we recommend (and those we don't).
Advertiser Disclosure
CardRates.com is a free online resource that offers valuable content and comparison services to users. To keep this resource 100% free, we receive compensation for referrals for many of the offers listed on the site. Along with key review factors, this compensation may impact how and where products appear across CardRates.com (including, for example, the order in which they appear). CardRates.com does not include the entire universe of available offers. Editorial opinions expressed on the site are strictly our own and are not provided, endorsed, or approved by advertisers.