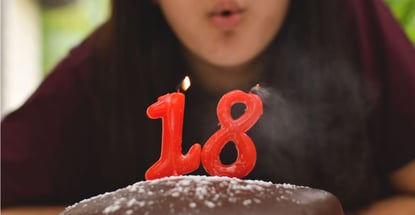 I must admit that I had no idea how to start building credit at 18 when I first arrived at the NYU campus. The topic was not on my radar and wouldn't be for the next four years. Of course, few students had credit cards back then, Nixon was president, and the Vietnam War occupied much of our attention. 
Things are quite different today. Folks in their late teens can't help but confront vexing issues about finding a job or an affordable college. Tales of lifelong student loan debt are terrifying. In this context, it's crucial to begin building (or repairing) your credit history at an early age, as it will profoundly influence your financial future.
Your credit reports impact not only your access to credit. Employers, landlords, and other interested parties rely on those reports to learn about your financial habits, for better or worse. 
Establishing a good credit history and an excellent credit score at an early age will give you a leg up on your life's journey and help you compete for the things that matter to you. 
What follows is a short primer on credit  —  what it is and how to get and nurture it. I wish I had this information when I was 18. But at least I showed up on campus with a (poorly funded) checking account!
1. Understand Your Credit Reports and How Scores Are Calculated
Let's start at the beginning. "Credit is the ability to borrow money or access goods or services with the understanding that you'll pay later," according to Experian, a credit reporting bureau. It and the two other major credit bureaus  —  Equifax and TransUnion  —  collect and share information about how consumers manage credit.
When you open your first credit account, the credit bureaus create a file in your name that contains continually updated information from creditors about your debts and payments. Shortly after that, credit scoring models use this information to calculate your first credit score, which will change over time with your credit activity. 
FICO is the dominant scoring system for consumers, and its score ranges from 300 (worst credit) to 850 (perfect credit).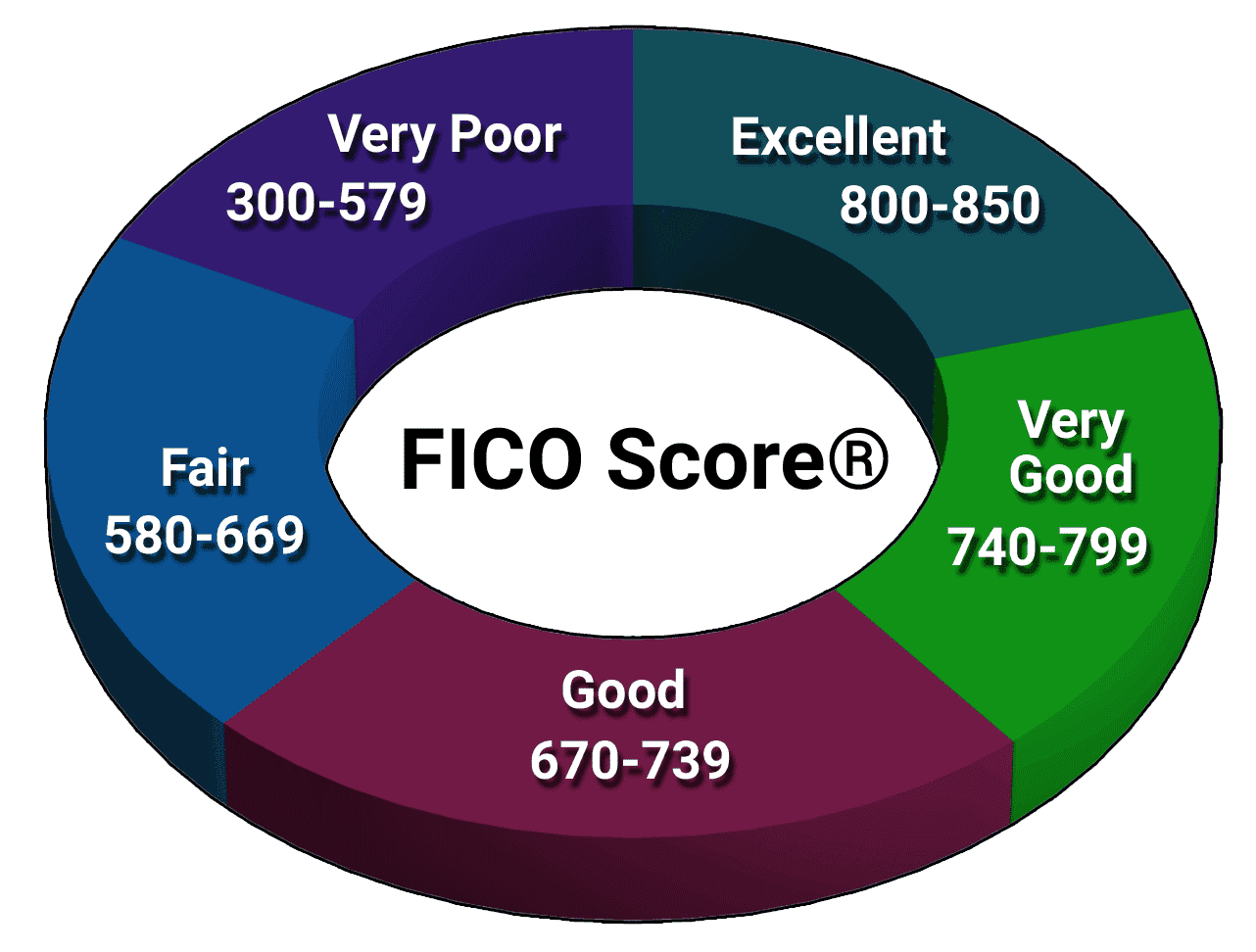 When you apply for a credit card or loan, your potential creditor will check your score and read your credit reports as it evaluates whether to approve your request. The higher you can build your score, the easier it becomes to get approved for loans and credit cards, and the less interest you'll pay.
The first step is to establish your credit history, and there is no better tool than a credit card.
2. Get a Credit Card
The credit card issuer market offers hundreds of credit cards to consumers, categorized by account characteristics and the intended audiences. The following four types of credit cards constitute the bulk of the credit card market and can help you build credit.
Student Credit Cards
Students get the best credit cards in the industry. If you attend post-secondary school on at least a half-time basis, you can get a student credit card even if you have no credit history or score. 
These cards offer students much better benefits and rewards than those for non-students looking for new credit. The following three receive our top rankings. Pay special attention to the student cash back cards.
Secured Credit Cards
A secured credit card is among the best credit cards when you have no credit. It requires you to deposit a dollar amount as collateral that equals the card's credit limit. Almost anyone can get a secured card since the collateral on deposit protects the credit card issuer from loss if the cardholder fails to pay the bills. 
A secured credit card is an excellent option for an 18-year-old who doesn't qualify for a student credit card. Check out this highly-rated secured card trio:
Unsecured Credit Cards
Issuers of unsecured credit cards do not rely on collateral when evaluating whether to approve a consumer's application. Instead, they depend on your credit reports and scores (each credit bureau assigns you a score independently of the other two). A segment of the unsecured credit card market addresses those with bad, limited, or no credit. 
Although the cards in this segment have high interest rates and many fees, they at least allow new credit seekers to get started. These three cards are a good place to begin.
Retail Store Credit Cards
Many retail stores issue easy-to-get credit cards to their customers. The cards are often closed-loop, meaning you can only use them at the issuer's stores.
Some examples of retail store cards you may qualify for without a credit history include the Target RedCard, Old Navy/Gap retail card, or the Amazon Store Card.
3. Become an Authorized User on Someone Else's Credit Account
You can establish your credit history by becoming an authorized user of someone else's credit card. When a cardowner names you as an authorized user, you get your own copy of the credit card, allowing you to charge purchases. 
Authorized users are not legally responsible for paying the credit card bills (notwithstanding their ethical obligation). The credit bureaus record account history in your and the cardowner's names.
Becoming an authorized user lets you skirt the challenges hampering card access to credit newbies and begin building your credit history.
4. Take Out a Loan
A loan is a direct way to establish credit, although it may be hard to get some types of loans without already having credit. These four types of loans help you navigate this Catch-22.
Personal Loans
Providers of personal loans typically rely on your credit history when evaluating applications. But some personal loan lenders cater to consumers with no, limited, or bad credit. 
Short-term loans up to $5,000
Online marketplace of lenders
Funds available in as few as 24 hours
Simple online form takes less than 5 minutes
Trusted by more than 2 million customers
Not available in NY or CT
MoneyMutual works with a network of direct lenders experienced in working with hard-to-approve applicants. They can hook you up with a sympathetic lender and get you funded in as little as 24 hours if your loan goes through.
Car Loans
A car loan is a classic way to establish credit. These loans are more accessible than some other loan types because the vehicle you finance serves as collateral for the loan. If you fail to pay your bill, the lender may repossess the car and sell it to recoup the car loan. 
Dealer partner network has closed over $1 billion in auto loans
Can help those with bad credit, no credit, bankruptcy, and repossession
Established in 1999
Easy, 30-second pre-qualification form
Bad-credit applicants must have $1500/month income to qualify
Auto Credit Express is a loan-matching service that can find you a local dealer willing to work with you, even if you have no credit history.
Credit Builder Loans
Credit unions and other financial institutions offer credit builder loans to consumers who have no credit or want to rebuild poor credit. The credit unions offering these loans work this way:
You must join the credit union. Some require you to meet specific conditions, while others are open to everyone — just deposit $5 in a savings account to become a member.
Apply for a credit builder loan. These are installment loans you repay in a fixed amount each month. The loan size is typically around $1,500.
If the credit union approves the loan, it places the proceeds into an escrow account under its exclusive control.
You make timely payments that the credit union reports to all three credit bureaus. That's how these loans build credit.
When you finish repaying the loan, the credit union will forward you the money in the escrow account.
A credit builder loan reverses the usual order of things: First, you repay the loan, and only then do you get the money. You should emerge with a good credit score by paying your monthly bills on time.
Student Loans
By the time they arrive on campus, most students have become familiar with student loans from the federal government or private sources. These are installment loans that may have terms measured in decades. 
You may be able to postpone payments until you graduate or otherwise leave school, at which time you can begin building credit through timely payments. But your credit rating will drop if you repeatedly miss payments. 
Federal student loans are cheaper and more flexible than those offered by banks. The Federal Student Aid website gives you all the details you need.
5. Have Rental and Utility Payments Reported
In recent years, credit bureaus have allowed consumers to include rental and utility payments to their credit histories. One innovator was Experian Boost, but others have since followed. Boost enables Experian to access your bank account and find the payments you make monthly toward mobile phones, utilities, and streaming services. 
Experian RentBureau extends the reporting to rental payments, as do programs such as Rental Kharma, Rent Reporters, Rock the Score, and ExtraCredit.
Alternatively, programs including TurboTenant and RentRedi allow you to pay your rent with your credit card, which you often can't do directly. These programs help you improve your credit score when you pay your credit card bills on time. A bonus of this setup is cash back or points for your rent payments.
6. Make All of Your Payments On Time
Rule Number One for building credit is to pay your bills on time, without fail. The reason is simple  —  delinquent payments are among the negative items that harm your credit score and linger on your credit reports for up to seven years.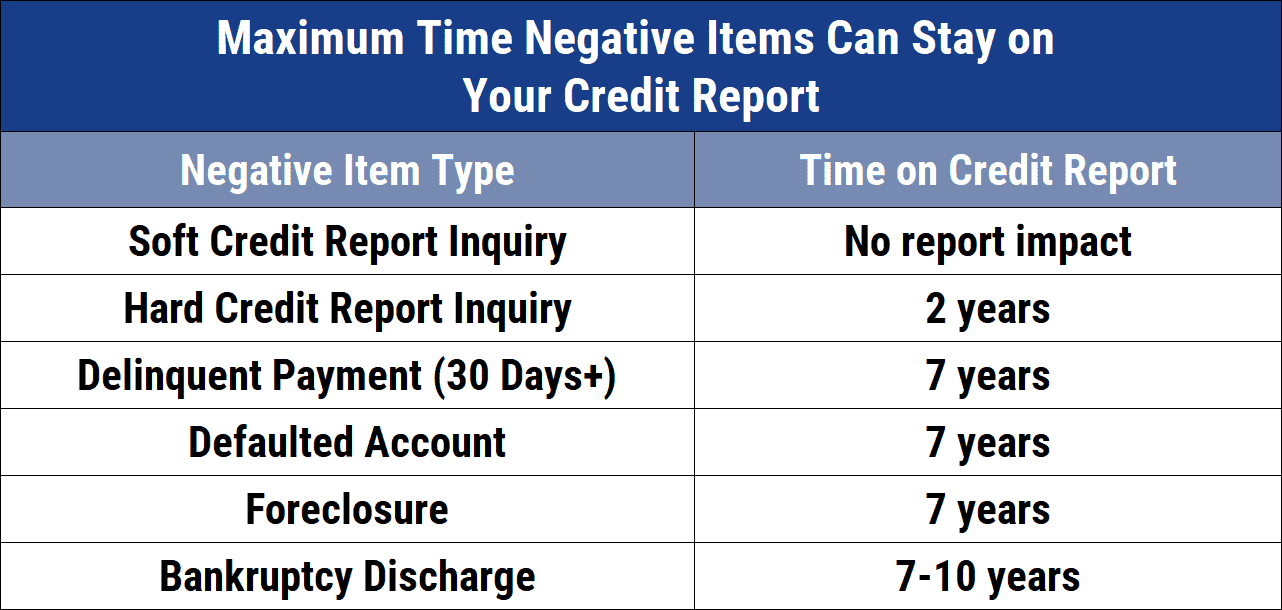 Payment history, which comprises 35% of your FICO score, is the most significant factor affecting your credit. The credit bureaus categorize your late payment into various account statuses, as follows:
Current
30 days late
60 days late
90 days late
120 days late
150 days late
180+ days late
Typically, creditors mark an account with a late payment older than 180 days in default and write off the debt. Some may first consign your account to a debt collection service and repossess any attached collateral.
This series of events devastate credit scores, and while entering into bankruptcy may be an excellent strategy to protect your assets, it will further harm your FICO Score.
The flip side of this gloomy scenario occurs if you pay your bills on time. Credit card companies make it easy by demanding only a tiny minimum payment each month, typically around 5% of your balance. Small minimum payments may seem like a lifeline, but credit card issuers love them as a way to extract the maximum interest income. 
Minimum payments hurt your score by keeping your unpaid balances relatively high. FICO assigns 30% of your score to your credit card debt balances, measured as your credit utilization ratio (i.e., the amount of credit card credit you are currently using divided by the total credit available to you). 

A CUR above 30% hurts your credit, whereas lower credit card debt balances help. If you can afford to do so, keep your balances below 30% of your available credit to improve your credit scores. 
Other ways to help build credit include expanding your credit mix (i.e., the type of accounts you have open in your name, such as an auto loan, a student loan, and a credit card), not applying for too many new accounts at one time (pace applications six months or further apart), and keeping old credit card accounts open — an average credit history of seven or more years is ideal.
7. Monitor Your Credit
Once you establish credit, it's up to you to keep track of your credit rating and ensure your credit reports do not contain errors that can harm your credit score. You can monitor your credit on your own by ordering free copies of your credit reports and reviewing the information. 
If you find inaccurate negative items, such as a late payment you actually paid on time, dispute them online with the credit bureau(s). Each bureau has a webpage with instructions that walk you through the process. If your challenge is verified, the credit bureau must delete the item from your credit report, and your credit score will benefit the next time it is updated, which is usually monthly.
Should you choose to avoid the DIY route, you can hire a credit repair agency to fix each credit report. These companies usually charge between $50 and $150 per month, with subscriptions that run for about six months.
You can cancel your subscription at any time. While these services cannot guarantee you an excellent credit or a good credit history, they will aggressively fight to remove inaccurate and unverifiable data from your credit reports.
Now that you know how to start building credit at 18, you're ready to take the first step into a brave new world.
Advertiser Disclosure
CardRates.com is a free online resource that offers valuable content and comparison services to users. To keep this resource 100% free, we receive compensation for referrals for many of the offers listed on the site. Along with key review factors, this compensation may impact how and where products appear across CardRates.com (including, for example, the order in which they appear). CardRates.com does not include the entire universe of available offers. Editorial opinions expressed on the site are strictly our own and are not provided, endorsed, or approved by advertisers.