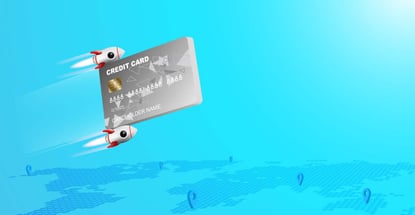 Chase dominates the credit card industry with more cardholders than any other issuer. Those cardholders are also responsible for the most purchases and the largest sales volume among the major credit card issuers. Chase credit cards are popular because they provide good value for the money, regardless of annual fees.
This article examines the Chase consumer and small business cards with the highest credit limits. If you're looking for a high-quality credit card and a sizable spending limit, look no further.
Highest Chase Credit Limits For Consumers
The two Chase Sapphire cards have the highest credit limits, and its Chase Freedom Unlimited® offering can provide a relatively high credit limit for a no-annual-fee card.
Chase Sapphire Reserve® is the issuer's flagship credit card. Online forums contain several mentions of $100,000+ spending limits on Chase Sapphire Reserve® cards, and some review sites toss around figures as high as $500,000. This Visa Infinite credit card provides numerous perks for its relatively high annual fee. 
Many consumers consider Chase Sapphire Reserve® to be their primary travel card. It offers coveted benefits, including travel credits, unlimited airport lounge access, and insurance for many travel-related expenses. Its Chase Ultimate Rewards points are worth 50% more when you redeem them for travel through Chase. Alternatively, you can transfer the full value of your points to at least a dozen other loyalty programs or redeem them as a statement credit.
The Chase Sapphire Preferred® Card is Reserve's less-expensive sibling. This Visa Signature credit card charges a moderate annual fee and provides many perks found on Chase's top card. Its starting credit limit is $5,000, but it may offer as high as a $100,000 credit line to a select few cardowners.
The Chase Sapphire Preferred® Card offers a signup bonus more generous than Reserve's. Its Chase Ultimate Rewards points are worth 25% more when you redeem them for travel through Chase. The card also provides several insurance benefits you won't find in many cards at its price point. 
The Chase Freedom Unlimited® credit card caters to consumers who want good introductory bonuses and a simple rewards program. A FICO forums contributor claims a $29,400 credit limit, but other cardmembers may have higher spending caps. 
The card offers generous introductory periods for 0% APR purchases and balance transfers. It charges no annual or over-limit fees, and rewards don't expire for the life of the account. Although Chase Freedom Unlimited® provides point rewards, you can easily convert them to cash.
Highest Chase Credit Limits For Businesses
Chase offers several small business credit cards under the Ink and Slate trademarks. According to forum contributors, the following three cards seem to have the highest limits. You'll notice that the limits and rewards on Chase business cards differ in scope from those for its best consumer cards.
One owner of the Ink Business Preferred® Credit Card claims a $100,000 credit limit. This business credit card offers Chase Ultimate Rewards points and several valuable benefits that business owners will appreciate. 
Note that the card caps bonus rewards once you reach the set limit in combined category purchases, after which you'll earn the standard reward rate. This Visa Signature card includes a hefty signup bonus, primary auto insurance for rental cars, and lost luggage reimbursement.
A FICO Forums contributor mentions a $50,000 credit limit on an Ink Business Unlimited® Credit Card. The card offers many benefits, including an auto rental collision damage waiver, emergency assistance services, emergency roadside dispatch, one year of extended warranty protection, and limited protection against damage or theft of a purchase.
This Visa card charges no annual fee, and you get unlimited access to Chase Credit Journey to check your credit score. You can also lower your APR over time when your account remains in good standing.
The Ink Business Cash® Credit Card awarded a $38,000 credit limit in two stages, according to one forum contributor. This business credit card offers cash rewards at a high bonus rate for selected merchant categories but caps the bonus after a set amount of combined purchases.
The card also offers a smaller signup reward and a lower spending requirement compared to other Chase Ink Business cards. Cardholders can add employee cards to any Chase Ink Business account at no additional cost.
Which Chase Card Has the Highest Credit Limit?
The Chase Sapphire Reserve® and Chase Sapphire Preferred® Card options lead the pack, with credit limits as high as $500,000, according to remarks on Quora.
Few individuals need a credit card limit of $500,000 dollars, but it's nice these high-limit cards are available when you face big-ticket purchases. For example, you might use your Sapphire card to pay for your daughter's five-star wedding attended by hundreds of her closest friends. Or perhaps you just bought a larger home and plan serious shopping at the big box stores.
What is the Highest Limit For the Chase Freedom Unlimited®?
We mentioned a Chase Freedom Unlimited® cardholder who had a $29,400 credit limit, but we can't say for sure that this represents the highest limit. Our friends at CreditDonkey report that the card's top limit exceeds $30,000.
Remember that Chase doesn't publicly disclose maximum credit limits, so we have no official information on the highest spending limit for any of its cards. 
Does Chase Increase Your Credit Limit?
Chase card may automatically raise your credit limit if the bank's regular account review shows on-time payments and low debt. Chase makes a soft credit inquiry when deciding to increase your credit limit. A soft pull will not impact your credit score.
You may also ask Chase to increase your card's credit limit. This request is the most direct way to raise your credit line. To maximize your chances for approval, you should:
Wait at least six months before asking
Pay your bills in full each month
Keep your credit utilization ratio as low as possible 
Sometimes, you can negotiate a higher limit by coupling your request with a balance transfer request. Credit card issuers love to transfer balances from competitors because of the transaction fees and interest (assuming you aren't eligible for a 0% APR promotion). They may also hope you'll cancel your other cards, but generally, that's not a good idea, as it may affect your credit history and hurt your score.
When negotiating a higher limit with a card issuer, highlight why you've earned it rather than why you need it. Issuers get nervous when you exhibit financial distress, so keep your conversation or correspondence upbeat.
Chase and other Issuers reward cardmembers who consistently practice creditworthy behavior. Please do not ask for a higher limit shortly after opening new credit accounts, or Chase may interpret that as a sign of distress.

Another way to get more credit from Chase is to obtain a new, high-limit credit card from the bank. Applying for another Chase card is easier if you've improved your credit profile. Your total credit will increase if Chase approves your application for another card. And you can transfer credit lines among the Chase cards you own.
Generally, you shouldn't ask for more credit when experiencing financial challenges. Getting more credit may send you into a debt spiral that is difficult to break. Instead, adopt good credit habits to help you stay out of credit card debt.
Which is Better, the Chase Sapphire Preferred® Card or Chase Freedom Unlimited®?
The Chase Sapphire Preferred® Card certainly beats Chase Freedom Unlimited® when you view them through the narrow lens of their credit limits. But if you take a more balanced approach to these credit cards, you quickly see that each has strengths and weaknesses. Your requirements, preferences, and budget dictate the best card for you.
The Chase Sapphire Preferred® Card is a favorite of travelers thanks to its benefits and rewards. Your Ultimate Rewards points are worth 1.25x more when you redeem them for travel through Chase, and the card provides travel insurance protections. Its annual fee is relatively moderate, given the perks it offers.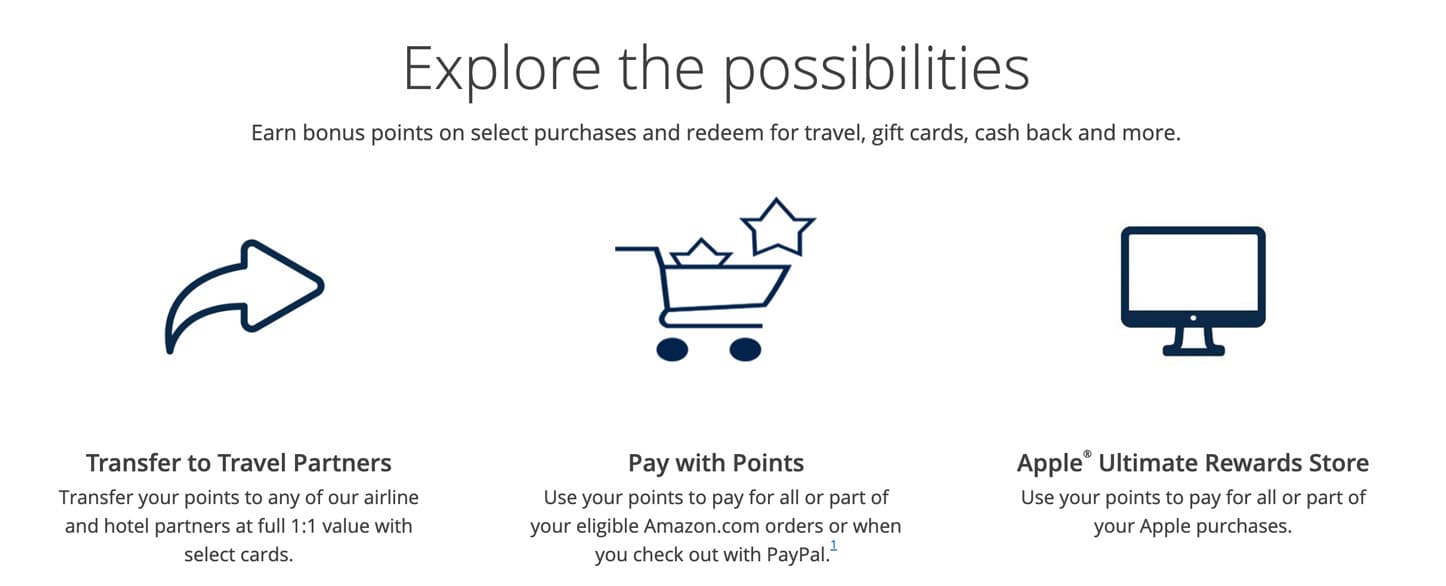 Chase Freedom Unlimited® may be a better choice if you stay close to home. Its rewards are primarily flat-rate, with bonus categories for drugstore and dining purchases.
Both cards require applicants to have good-to-excellent credit. Let's take a closer look at the matchup between the two Chase cards.
Introductory Promotions
The first thing to understand is that Chase can change its introductory promotions at any time with little prior notice. The Chase Sapphire Preferred® Card typically offers a more generous signup promotion.
You can earn substantial bonus points when you spend the required amount on purchases within a set period following account opening. You can cash in those points, but they are worth more when you redeem them through the Chase Ultimate Rewards portal.
The Chase Sapphire Preferred® Card doesn't currently offer 0% intro APRs for purchases or balance transfers. 

Chase Freedom Unlimited® also offers a welcome bonus. The promotion lasts a whole year and pays you additional cash rewards on a set amount of purchases during this period. In addition, the card provides 0% intro APRs on balance transfers and purchases for a set period following account opening. The 0% promotions can potentially save you hundreds of dollars in interest.
Rewards
The Chase Sapphire Preferred® Card provides multi-tiered rewards. Its top bonus rate applies to travel purchases you make through Chase's Ultimate Rewards portal. This top rate excludes hotel purchases that qualify for the card's annual hotel credit.
The card has lower-tier bonus rates on selected streaming services, online grocery purchases, and all other travel. As mentioned, the card's points are worth 25% more when you redeem them for travel you book with Chase. All other eligible purchases earn the card's basic reward rate. 
You can transfer your Chase Sapphire Preferred® Card points on a 1:1 basis to several hotel and airline loyalty programs. Each account anniversary year, you earn bonus points that equal 10% of your total spend in points from purchases you made during the previous account anniversary year.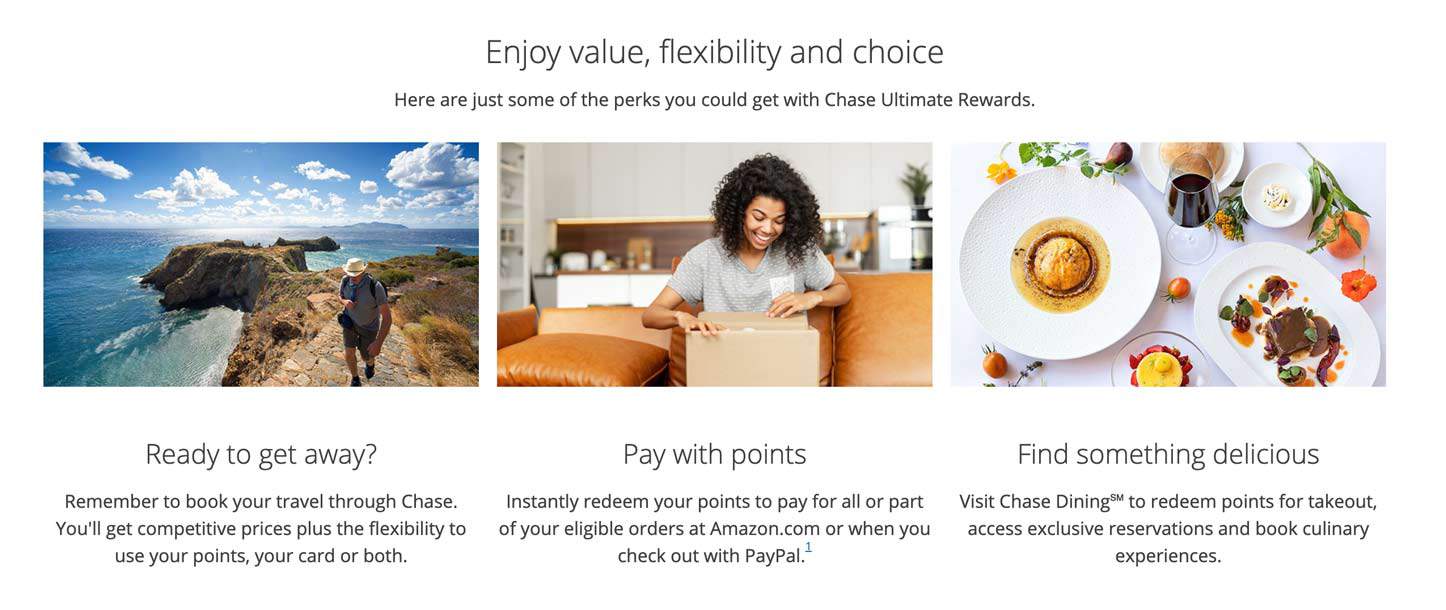 Chase Freedom Unlimited® pays the card's highest rewards rate on travel purchases (including airline tickets, hotel accommodations, car rentals, activities, and cruises) you book through its Ultimate Rewards program.  
Although Chase calls its Chase Freedom Unlimited® rewards cash back, it actually issues points you can easily convert to cash at a rate of $1 per 100 points.
You can redeem your points from either card for various reward options, including a statement credit, cash, gift cards, travel, and Pay with Points for products or services through the program or from third parties.
Redemption values for reward options vary. Chase points never expire while your account remains open.
Costs
The annual fee on the Chase Sapphire Preferred® Card is $95 and $0 for the Chase Freedom Unlimited®. Both cards base their APRs on your creditworthiness and vary with the Prime Rate. 
The two cards offer My Chase Plan, through which you pay a flat monthly amount for each eligible purchase. Chase determines the fee each time you create a My Chase Plan.

Both cards charge fees for balance transfer transactions, cash advances, and late/returned payments. A penalty rate applies if you fail to make a minimum payment by the due date or if Chase returns a bounced check. Of the two cards, only Chase Freedom Unlimited® charges a foreign transaction fee.
In addition, both cards offer My Chase Loan, a feature that allows you to borrow money from your existing card's available credit. You'll pay it back over a period based on your loan amount at a fixed APR lower than your standard purchase APR.
Additional Benefits
The two cards share the following benefits:
Zero liability protection: Chase won't hold you responsible for unauthorized charges someone makes with your card or account information. If you see an unauthorized charge, simply call the number on the back of your card.

Fraud alerts: The bank monitors for fraud 24/7 and can text, email, or call you if it notices unusual purchases on your credit card.

Chip-enabled security: Chase cards carry an embedded chip that provides enhanced protection and broader acceptance when making purchases at chip-enabled card readers in the United States and abroad.

Purchase protection: This benefit can provide repairs, replacements, or reimbursements in the event of theft or damage to items you purchase or obtain with rewards.

Extended warranty protection: With this feature, the card extends the US manufacturer's warranty by one additional year on eligible warranties of three years or less for items you purchase or obtain with rewards.

Travel and emergency assistance services: If you run into a problem away from home, call the Chase Benefit Administrator for legal and medical referrals or other travel and emergency assistance. You are responsible for the cost of any goods or services you obtain.

Trip cancellation/interruption insurance: This benefit protects you from unforeseen circumstances that may disrupt your travel plans. You may receive reimbursement if weather, health issues, or certain emergencies outside your control affect your travel.

Roadside dispatch: You get around-the-clock access to various roadside services while traveling in the United States and Canada. For a flat fee, Chase provides towing, tire changing, jump-starting, lockout service, fuel delivery, and winching. Chase may charge additional fees for other services.
Chase Freedom Unlimited® offers this additional benefit:
The Chase Sapphire Preferred® Card offers these additional benefits:
Primary rental insurance: Provides reimbursement for damage due to collision or theft for most rental vehicles when traveling within the United States and abroad. This insurance kicks in before your primary auto coverage.

Travel accident insurance: You are eligible to receive accidental death or dismemberment coverage of up to a set amount when you pay for your air, bus, train, or cruise transportation with your Chase Sapphire Preferred® Card.

Baggage delay insurance: Reimburses you for essential purchases such as toiletries and clothing for baggage delays of more than six hours, up to $100 a day for five days.

Lost luggage reimbursement: This benefit covers each individual for up to $3,000 if you or an immediate family member checks or carries on luggage that the carrier damages or loses.
Ennismore hotel benefits: Enjoy a complimentary fourth night, late checkouts, and more at Delano, Hyde, Mondrian, House of Originals, and SLS hotels and resorts worldwide.
Instacart benefits: Receive your groceries at your doorstep with six months of complimentary Instacart+. This benefit is subject to expiration. Instacart+ members earn up to a set amount in statement credits each quarter until the expiration date. Card membership auto-renews annually.
Bonus points on Peleton: Earn bonus points on Peloton equipment and accessory purchases over a set price up to a maximum number of points. This benefit is subject to expiration.
DoorDash DashPass subscription:​ Get complimentary access to DashPass, a card membership for both DoorDash and Caviar that unlocks $0 delivery fees and lower service fees on eligible orders for at least one year when you activate it by a set date.
Customer service: You receive 24/7 access to a Chase Sapphire Customer Service Specialist.
As you can see, the annual fee on the Chase Sapphire Preferred® Card buys you plenty of extra perks.
The Verdict
The Chase Sapphire Preferred® Card offers more benefits but charges an annual fee. It's an excellent choice if you travel. Chase Freedom Unlimited® is free yet still provides several valuable benefits.
My advice is to get both for these two reasons:
Complementary perks: Chase Freedom Unlimited® provides benefits missing from the Chase Sapphire Preferred® Card, including 0% intro APR promotions.

Point upgrades: When you own both cards, you can transfer your points from Chase Freedom Unlimited® to a Sapphire card. Doing so upgrades the points to receive the same 25% boost the Chase Sapphire Preferred® Card provides on travel you book through Chase.
If you'd prefer to own only one of these cards, consider how the annual fees and benefits fit into your lifestyle.
How Do I Get a $10,000 Credit Limit?
Several factors determine your ability to obtain a credit card with a $10,000 spending limit. Below, we address the factors you control and steps you can take to help boost your chances to earn a higher credit limit.
Check Your Credit 
Examine your credit score before you apply for a high-limit credit card or request an increase. Credit cards generally require applicants to have good to excellent credit (typically a FICO score of 700 or above) to qualify for a $10,000 limit.
Consumers with low scores should examine their credit reports for incorrect information that may depress their credit scores. Federal law (i.e., the Fair Credit Reporting Act and its amendment, the 2003 Fair and Accurate Credit Transactions Act) requires credit bureaus to provide free copies of your credit reports once every 12 months, but you have to request them.
You can access your TransUnion, Experian, and Equifax reports online at AnnualCreditReport.com.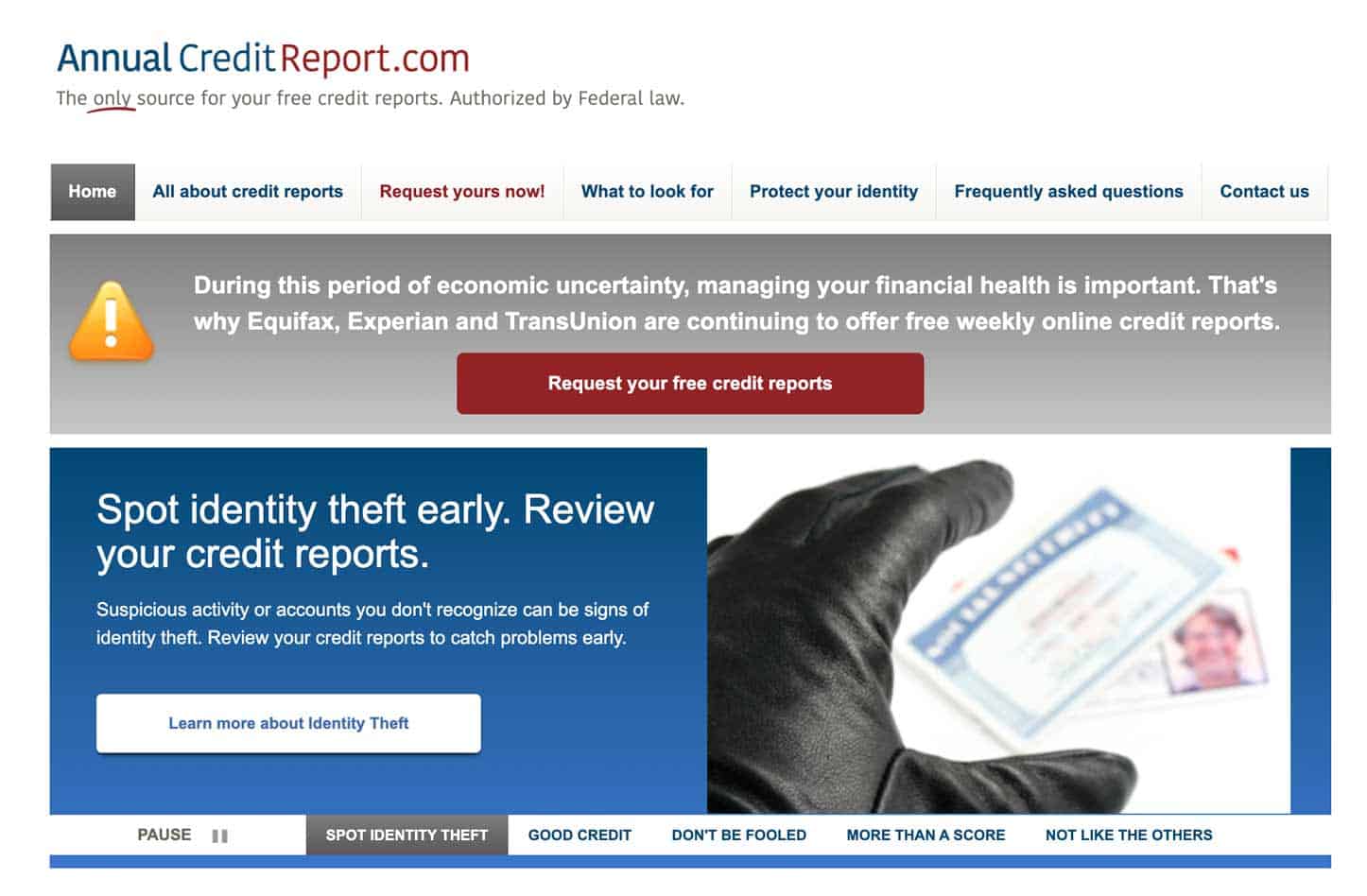 You should review all three of your reports for accuracy. The credit bureaus try to ensure all reports contain accurate information, but fraud and credit mistakes can occur. When you review your credit reports, be sure to keep an eye out for any potential red flags, including:
Accounts you do not recognize

Transactions you didn't make

Inaccurate information about your accounts, such as incorrect balances or payments mistakenly labeled as late

Hard credit inquiries you didn't authorize
Obsolete information that is too old to still be on your reports
You can dispute errors by communicating with the credit bureau(s). You can file disputes online, over the phone, or in writing. 
Experian
TransUnion
Equifax
Experian
PO Box 4500
Allen, TX 75013
TransUnion Consumer Solutions
PO Box 2000
Chester, PA 19016-2000
Equifax Information Services, LLC
PO Box 740256
Atlanta, GA 30374-0256
888-397-3742
800-916-8800
800-685-1111
Dispute Online
Dispute Online
Dispute Online
A credit bureau has 30 days to adjudicate disputes. If it sides with you, it will remove the offending item, notify recent report recipients, and recalculate your credit score.
Alternatively, you can hire a legitimate credit repair organization to do the work for you. Typical costs range from $50 to $150 per month. Most subscriptions run for four to six months, but you can cancel anytime.
Reduce Existing Debt
FICO derives 30% of your score from the amount you owe. One significant factor is your credit utilization ratio (i.e., the percentage of your available credit that you're using). You can pay down existing credit card balances to reduce your credit utilization rate. This strategy can improve your credit score and demonstrate to lenders that you can manage credit card debt responsibly.
Paying down debt also decreases your debt-to-income (DTI) ratio. Many lenders require borrowers to have DTI ratios below 36%, although exceptions exist.
Increase Your Income
Creditors consider your ability to repay and may verify the denominator of the DTI ratio (i.e., your income). A higher income will decrease your DTI ratio and increase your chances of getting approved for a higher credit limit. Make sure to include a recently received raise on credit card applications and any credit line increase requests. 
Many individuals boost their income by taking on side hustles, including freelancing, temp work, driving for a ride-sharing service, or even starting their own businesses. Self-employment, even part-time, can bring in extra income and offer lucrative tax breaks.
Apply For a New Credit Card
Several credit cards, including the ones in this review, are known for high credit limits. Research and apply for credit cards that offer generous credit limits to qualified consumers. If your credit profile is strong, you may receive a card with a credit limit of $10,000 or more.
Even if your new card's limit doesn't reach $10,000, you can own other cards that give you a combined credit limit that meets your requirements. It's better for your credit score to wait six months before applying for your next credit card. Frequent applications may backfire and lower your score.
You can add value to a new credit card if it offers a 0% APR on balance transfers. These cards allow you to consolidate existing credit card (and other) debts, which may make it easier to manage and pay down other balances. Maintaining relatively low debt levels is an excellent way to build credit.
Request a Credit Limit Increase
Consider asking for a credit limit increase if you already have a credit card. Chase and other issuers allow you to request one online, over the phone, or through a mobile app. Your request may result in a hard pull of your credit report that remains listed for two years and could temporarily impact your credit score.

Chase may reward your creditworthy behavior with an unrequested credit increase that won't impact your credit score. The additional bump can reduce your credit utilization ratio if you avoid the temptation to go on a shopping spree.
Demonstrate Responsible Credit Behavior
Always pay your bills on time. Consistent, responsible credit use can lead to automatic credit limit increases over time. It's also helpful to pay all or most of your monthly bill when it's due. 
Minimizing your unpaid balance signals your ability to afford your card, and helps maintain a low credit utilization ratio. You also will spend less on interest. 
Consider a Secured Credit Card
Consider a secured credit card if you have bad credit and cannot get a high limit on an unsecured card. Secured cards typically require a security deposit equal to your credit limit.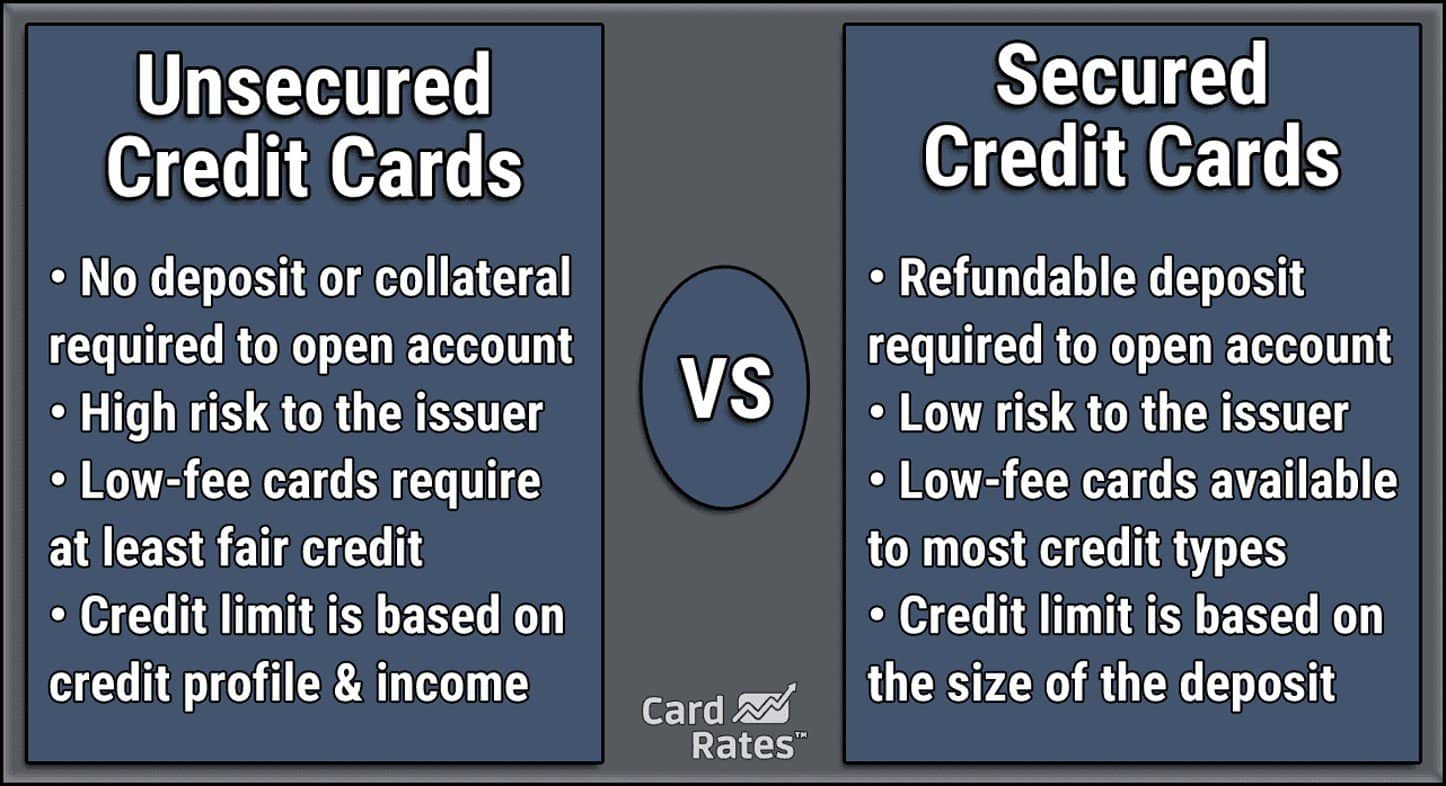 Some secured cards allow for a $5,000 to $10,000 deposit, which should help you approach your desired credit limit. With timely payments, the credit card issuer may promote you to an unsecured card by refunding your deposit.
Diversify Your Types of Credit
Having a mix of different types of credit (credit cards, mortgages, auto loans, etc.) can improve your credit score. FICO associates a diverse credit mix with the ability to handle various types of debt.
Maintain a Long Credit History
Lenders prefer to see a long history of your responsible use of credit. If you're new to credit, receiving a higher credit limit may take some time. Remember to keep your old credit card accounts open, even if you seldom use them. Doing so will increase the length of your credit history.
Research the Highest Chase Credit Limits Online
A high credit limit can help you handle emergencies, maintain a low credit utilization ratio, and allow you to make big-ticket purchases. Chase Bank published plenty of details about their credit cards, which should help you determine the right one. All the cards in this review should offer a reasonably high credit limit, assuming you have a good credit score.
Advertiser Disclosure
CardRates.com is a free online resource that offers valuable content and comparison services to users. To keep this resource 100% free, we receive compensation for referrals for many of the offers listed on the site. Along with key review factors, this compensation may impact how and where products appear across CardRates.com (including, for example, the order in which they appear). CardRates.com does not include the entire universe of available offers. Editorial opinions expressed on the site are strictly our own and are not provided, endorsed, or approved by advertisers.