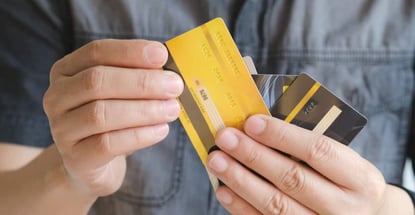 As the threat of recession hangs over the US economy, more people are relying on their credit cards to pay for everyday necessities as well as emergencies. That's why having a credit card with a high credit limit matters is helpful, especially now. 
Some card issuers don't advertise which of their cards have the highest credit limits, so we did the research for you. Read below to learn more about the highest-limit Citi credit cards — and which Citi cards have low limits.
Citi Credit Limits as Reported by Real Cardholders
Like most credit card companies, Citi does not reveal the maximum credit limit for its credit cards. We turned to real people to find out what the typical credit limit looks like.
If you're looking for the best possible credit limit from a Citi credit card, here are the top picks as reported by real cardholders.
The Citi® Double Cash Card offers unlimited cash back on regular expenses and a promotional 0% APR on balance transfers. There is no annual fee. We found one report of a $59,200 credit limit on this card, initially opened with a $9,000 limit in 2015.
Business cards usually have higher credit limits than retail credit cards do, and the Costco Anywhere Visa® Business Card by Citi is no exception. One forum user said they received a $38,000 credit limit for this card.
In addition to a high potential credit limit, the CitiBusiness® / AAdvantage® Platinum Select® World Elite Mastercard® offers a generous signup bonus, miles rewards, and several American Airlines perks. WalletHub and The Fool cite that "some cardholders report having limits as high as $16,200," but the claim has no sources listed, and we weren't able to confirm this through our own search.
The Citi Simplicity® Card is one of the bank's premier balance transfer cards, so a high credit limit is ideal if you have a lot of high-interest debt you want to transfer. One cardholder posted on a forum that they were approved for a $14,600 credit limit for this card.
The Citi Custom Cash® Card adapts to your spending and rewards you most for what you buy the most in eligible spend categories. The credit limits for this card typically vary between $7,000 and $9,000, but one cardholder said they received a $10,500 limit.
Other Reported Citi Card Credit Limits 
The following Citi cards may not offer the same generous credit limits as the cards mentioned above, but they're still high enough for most cardholders. 
Citi® Secured Mastercard: This card has a maximum allowable deposit of $2,500, which serves as the card's credit limit. Citi may increase your spending limit over time without an additional deposit if you have made consistent on-time payments.
The Citi Rewards+® Card: A Reddit user with a self-reported annual income of $500,000 said they received a $45,000 credit limit on this card.
American Airlines AAdvantage® Mile Up®: One cardholder reported opening this card and receiving an initial $7,300 spending limit, though anecdotal reports indicate higher limits are possible.
Citi® / AAdvantage® Executive World Elite Mastercard®: This card is one of Citi's premier travel cards and can also offer a $30,000 credit limit, according to one source.
Citi Premier® Card: A surprising number of online reviewers claimed they were approved for this card with a low initial credit limit, including this one, who was only approved for $2,400, regardless of having high limits on other accounts.
Citi® Diamond Preferred® Card: Another card with a lot of low credit limit reports floating around the web, this Redditor says they were approved for a credit limit of just $2,000, despite having a 780 credit score.
The information related to the Citi Secured Mastercard, Citi Rewards Card, American Airlines AAdvantage Mile Up card, and Citi / AAdvantage Executive World Elite Mastercard, have been collected by CardRates and has not been reviewed or provided by the issuer or provider of this product or service.
How to Increase Your Citi Credit Limit
A credit limit is not set in stone. In fact, it's one of the only things you can change about your credit card. 
If you want a higher credit limit, you can just call the card issuer and ask them. Some credit card issuers even let you request a higher credit limit through your online account or the mobile app, so you don't have to contact customer service and wait on hold.
When requesting a higher credit limit, make sure to update all of your personal and financial information. For example, if you recently got a raise, notifying the credit card company can improve your chances of getting a better credit limit. 
In most cases, you must have had the card open for several months, typically six, before being approved for a credit limit increase. If you want a credit limit increase on a recently opened account, set a reminder in your calendar to request a higher credit limit a few months in the future.

Some card issuers will run a credit check before granting a higher credit limit. If you're about to apply for a major loan like a mortgage, then you should avoid having any hard credit inquiries on your credit report. Before requesting a greater credit limit, ask if it will result in a hard credit check.
A card issuer may be able to approve a higher credit limit instantly, but sometimes they need a few days to process the request. If you are denied a credit limit increase, don't despair. You can always try again later. 
In the meantime, try to improve your credit score as much as possible. Make your loan and credit card payments on time and try to pay down any credit card balances you have. 
You should also check your credit report to ensure no mistakes or errors are dragging down your credit score. You can go to www.AnnualCreditReport.com to view your credit report for free.
If you're denied, put a reminder in your calendar or phone to apply for a credit card limit increase in a couple of months. 
If you have multiple cards from the same issuer, you may be able to transfer some of the credit limit from one card to another. Not every issuer will approve this unusual request, but it isn't hard to call and ask. 
Sometimes card issuers will proactively raise a consumer's credit limit even if they haven't asked for it. If this occurs, you'll be notified with a letter or a secure online message. 
The better your credit history, the greater the chance that you'll be approved for a high credit limit. A credit limit is similar to the bank issuing you a loan – without getting any collateral in return. If you can prove that you're a responsible and trustworthy person, you're more likely to receive a high credit limit.
What Is the Maximum Credit Limit for Citi?
Some sources say that Citi has a maximum credit limit of $50,000. This is significantly lower than what many other card issuers offer, including American Express and Chase.
If you want to get the highest possible credit limit, you may want to consider other card issuers besides Citi. Remember, having a high credit limit also depends on your credit score and income. If those don't meet the threshold, then it may not matter who your card issuer is.
What Is the Minimum Credit Limit for Citi?
There is no general minimum credit limit for Citi cards. Instead, the minimum depends on the type of card.
Citi offers both secured and unsecured credit cards. The credit limit for a secured credit card usually depends on the deposit. For example, if you make a $300 deposit, then your credit limit will be $300. 
While some credit card companies, including Capital One, may subsidize part of the credit limit on a secured card, Citi does not.
The only way to increase the credit limit on a secured credit card is to put down a higher deposit or work on improving your credit score. After several months of paying your secured card bill on time, you can contact Citi and ask if the card can be converted into an unsecured card.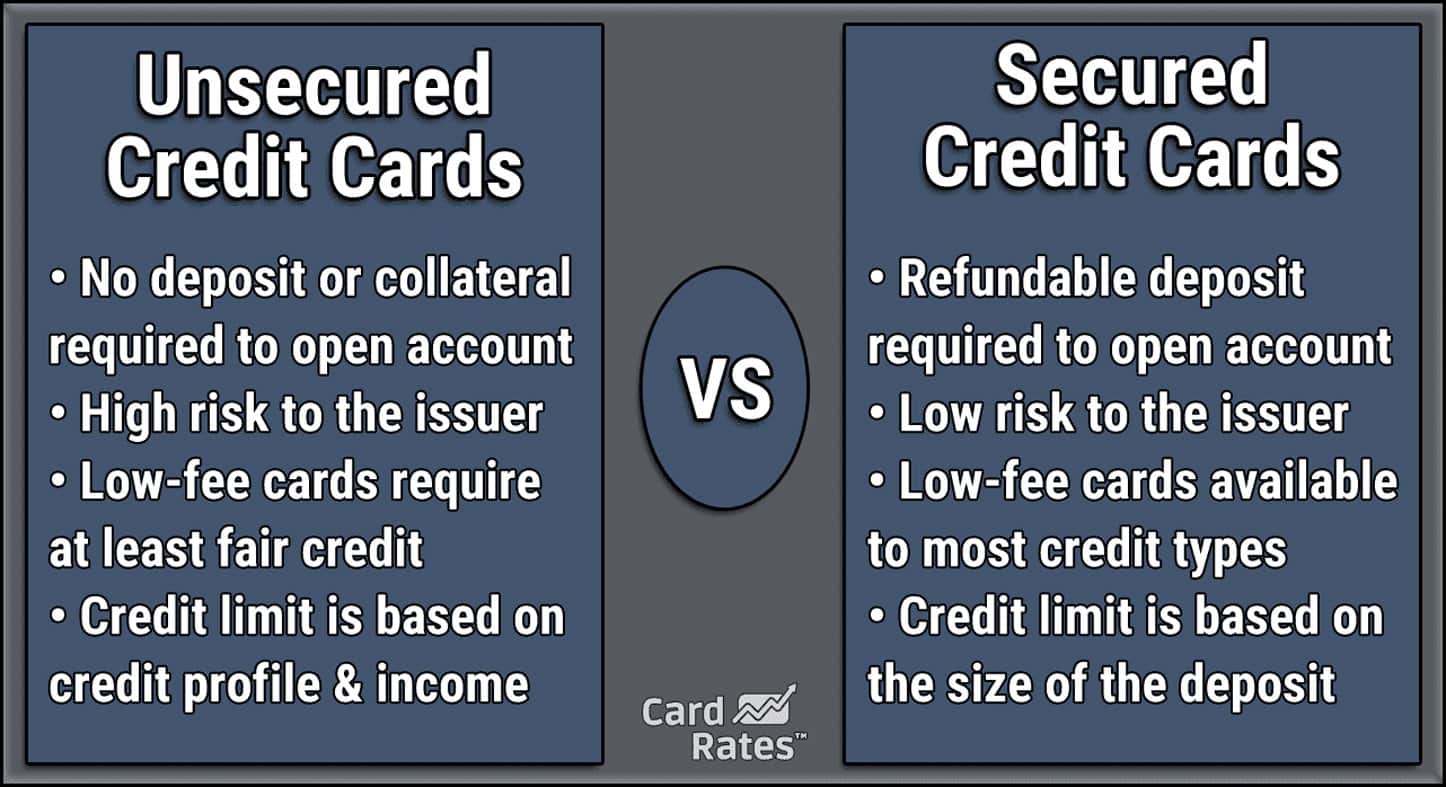 If it can, then your security deposit will be returned to you. Citi may also increase the credit limit on the card.
For unsecured cards, the minimum Citi credit limit is $500, according to several sources. This may vary depending on the card.
What Are the Different Types of Credit Limits?
Your credit card account may come with a purchase credit limit, a balance transfer credit limit, and a cash advance limit. The cash advance and balance transfer credit limits are usually lower than the purchase credit limit. In some cases, the balance transfer limit may be 90% of the total credit limit. The cash advance limit is typically much lower.
Even if a card has the same credit limit for both purchases and balance transfers, that doesn't necessarily mean you can transfer your entire balance to your new card. 
Most credit cards charge a fee of 3% to 5% for balance transfers. This fee will be added to your transferred balance, and it will apply to each balance transfer you make. 
For example, let's say you have a $5,000 balance and want to transfer it to a card with a 5% balance transfer fee and a $5,000 credit limit. In this case, the actual amount you want to transfer is $5,250, which exceeds the credit limit. You would not be able to transfer the full $5,250. 
Instead, you would only be able to transfer $4,762 from the original credit card, plus $238 in balance transfer fees. 
Can You Get a Card With a $500,000 Limit?
While there isn't a legal maximum for the credit limit that credit card companies can offer a consumer, most issuers draw the line at $100,000. The average American had access to just over $30,365 across all credit accounts in 2020, according to Experian.
But if you want to finance a luxury purchase, then you'll need something bigger. Both the Chase Sapphire Preferred® Card and the Chase Sapphire Reserve® can reportedly offer $500,000 or more to super eligible cardholders.
To qualify for that kind of credit limit, you'll likely need a six- or seven-figure income and an excellent credit score. 
Business cards may be more likely to offer a six-figure credit limit than personal credit cards. But you still have to prove that your business can afford to pay the bill every month. 
Is There a Downside to a High Credit Limit?
Having a high credit limit can help improve your credit score, but it can also tempt you to rack up a balance you can't afford to repay. The higher your credit balance, the more you will pay in interest — and the worse it is for your credit score.
If you don't trust yourself with a high credit limit, avoid asking for credit limit increases. And if your credit card issuer raises your credit limit with you asking for it, you can call and request that they change it back.
You can also ask the issuer to lower the credit limit. Just be aware that if you already have a balance on the card, you may see a drop in your credit score.
Sometimes credit card issuers will also lower your credit limit if you haven't requested it. They may do this if you have not used the card for a long time.
How Does a Credit Limit Affect Your Credit Score?
Numerous components affect your credit score. The biggest factor is your payment history — or whether you pay your bills on time. The second most important factor is the amounts owed category, which houses your credit utilization percentage.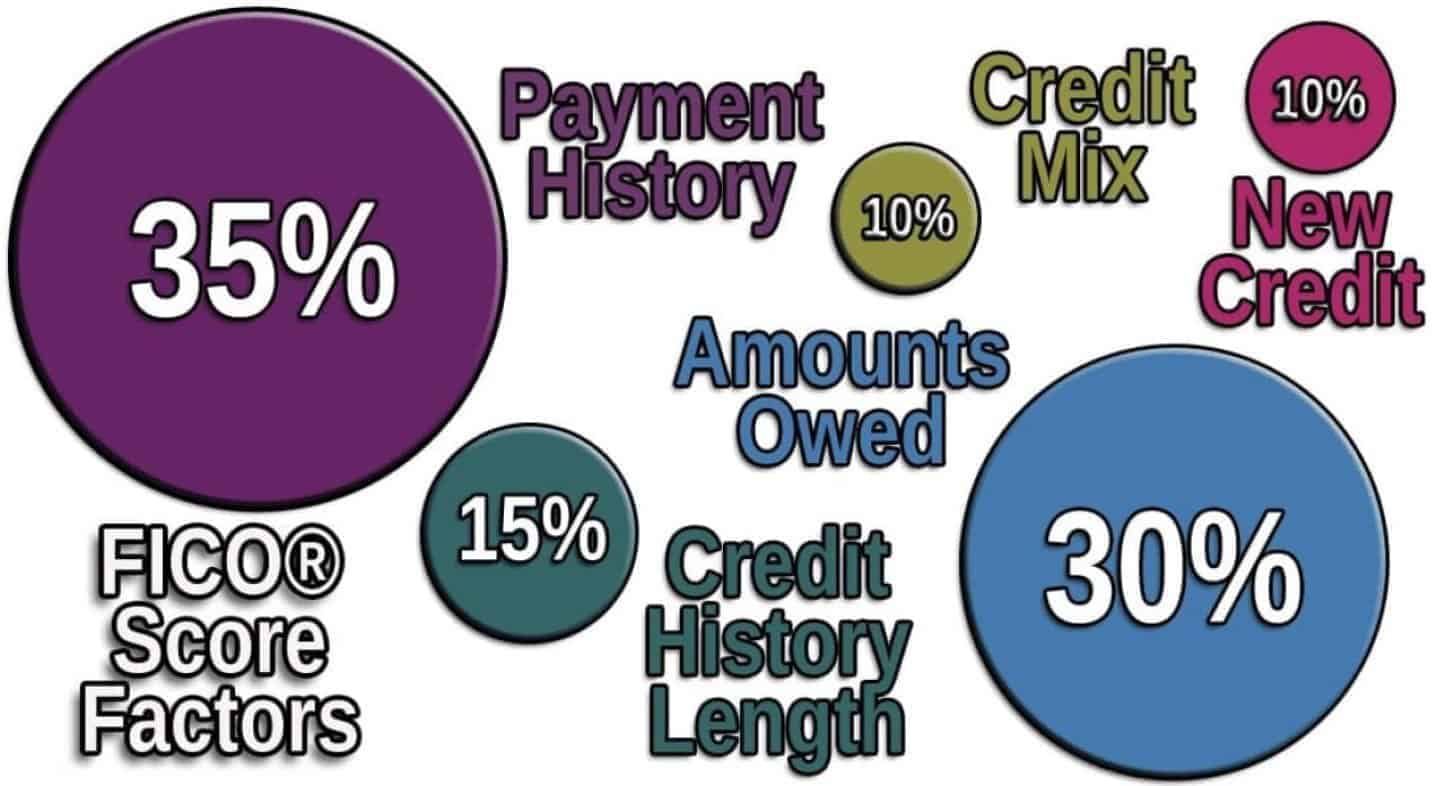 The credit utilization percentage shows your current credit card balances compared to the total credit limits. In general, you should have a credit utilization percentage of 30% or less. But to have an excellent credit score, you need a credit utilization percentage of 10% or less. 
Divide your balance by your credit limit to calculate your credit utilization percentage. Let's say you have a $1,500 credit card balance on a card with a $6,000 credit limit. In this case, your credit utilization percentage is 25%.
$1,500 ÷ $6,000 = 0.25, or 25%
There are two ways to lower your credit utilization and improve your credit score. You can pay down the credit card balance, which can take several months or years, depending on your budget and current expenses.
Or the faster option is to request a higher credit limit. For example, if your credit limit increased to $10,000, then you would have a 15% credit utilization percentage. You can still work on paying down the credit card balance, but asking for a credit limit increase will boost your credit score in the meantime. 
You could also open a new credit account, but that wouldn't lower your utilization on a particular card. It would lower your total credit utilization, which can help your credit scores.
Citi Credit Cards Have High Credit Limits
While Citi may not match the top credit limits from other major card companies, certain Citi cards do offer generous credit limits. These credit cards also include easy-to-earn signup bonuses and cash back or travel rewards. Several don't even charge an annual fee.
If you're only interested in the highest-limit Citi credit cards, use the list above to determine which cards to apply for. Remember, credit limits are often subjective and greatly dependent on the cardholder's credit score, income, and other personal credentials. If you don't receive the same credit limit as reported by cardholders above, try to boost your credit score and ask for a better credit limit at a later date.
Advertiser Disclosure
CardRates.com is a free online resource that offers valuable content and comparison services to users. To keep this resource 100% free, we receive compensation for referrals for many of the offers listed on the site. Along with key review factors, this compensation may impact how and where products appear across CardRates.com (including, for example, the order in which they appear). CardRates.com does not include the entire universe of available offers. Editorial opinions expressed on the site are strictly our own and are not provided, endorsed, or approved by advertisers.