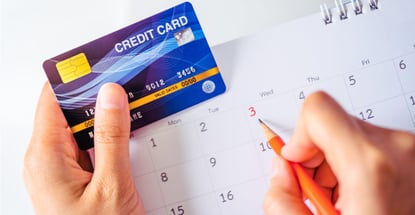 Your credit reports are not static objects frozen in time. Instead, the information on credit reports tends to change often. In fact, your credit reports change anytime a creditor sends an update about one of your accounts to one of the credit bureaus. This tends to occur multiple times each month, depending on how many open and active accounts you currently maintain. 
If you're in the habit of actively checking your credit reports or you have signed up for a service that monitors your credit reports for you, then you may have already noticed frequent changes to your credit reports and credit scores. You may also have realized another interesting fact: Your credit card usage and payment information does not update on your credit reports in real time.
If you're paying down your credit cards to improve your credit scores, this fact can be annoying. And if you're trying to improve your credit scores so you can qualify for new financing, waiting for your credit card balances to update can be an even more frustrating process. 
The good news is you'll have some strategies after you finish reading this to get around the once-per-month update schedule of your credit card accounts.  
Card Issuers Generally Report Monthly
Most credit card issuers send an update to the credit bureaus regarding your account only once a month. This update typically happens on or a few days after your credit card company sends your monthly statement, which is called the statement closing date. You can easily find that date on one of your statements or by calling your issuer. 
The statement closing date on your credit card marks the end of your most recent billing cycle. Your billing cycle may last somewhere between 28 and 31 days, depending on your card issuer's policy.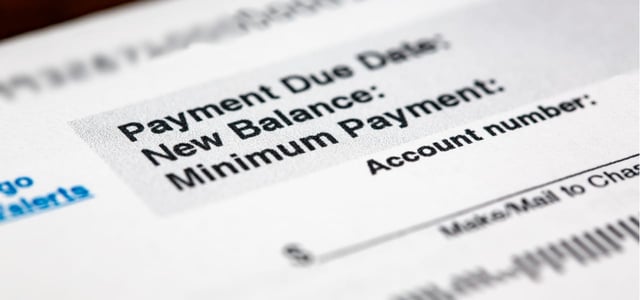 Credit card issuers have customers with different billing cycles spread throughout the month. That's why the date when a card issuer reports your information to the credit bureaus may be different from the date they send updated account details for the next customer. 
You can find out when your card issuer reports your account details to the credit bureaus by making a phone call. Once you have a representative on the phone to help you, find out when your statement closing date occurs each month. Then, ask if the card issuer reports your account information to the credit bureaus on that day or another date instead. 
In some cases, a card issuer may not report your data to all three credit bureaus on the same day. And, even if it does report to all three on the same day, there's no guarantee that the three credit bureaus will upload the data simultaneously. 
Remember, these companies are competitors and don't collaborate on many things. These variables are often why your credit report data is different depending on the credit card accounts. 
Credit Reporting Is Voluntary
There are no federal or state laws that require credit card issuers, or any lender for that matter, to share data with the credit reporting agencies. 
It's also voluntary for the credit bureaus to do business with banks and credit card issuers. They can pick and choose with whom they do business. The whole system is optional.
The Fair Credit Reporting Act (FCRA), the federal statute that regulates credit reporting, does not force any company to report account information to Experian, TransUnion, or Equifax. Instead, the FCRA provides the ground rules the credit bureaus and data furnishers (companies that report to the credit bureaus) must follow. 
Because credit reporting isn't mandatory, some credit card issuers may choose not to report customer information to the major credit bureaus. This scenario is rare, but it can happen. Other credit card issuers may furnish customer information to one or two credit bureaus, but not all three. 

If you open a credit card with a local bank or credit union, for example, you may be more likely to encounter this situation.  
You can always ask a credit card issuer about its credit reporting policy before you open an account. In fact, it's wise to find out this information upfront to make sure there are no surprises later. If your goal is to find a credit card that will help you establish credit history, this step is essential. 
Opening a credit card account with an issuer that doesn't report to all three credit bureaus is not optimal if your intention is to build or improve your credit.
When You Pay Your Credit Card Bill Matters
Keeping your credit card balances low in relation to your credit limits has the potential to improve your credit score. This credit card balance-to-limit relationship is called your credit utilization ratio. Credit utilization is very influential with both VantageScore and FICO credit scores.
Because of the timing of credit reporting, keeping a low credit utilization ratio isn't as simple as just paying on time. Instead, you may need to be strategic about when you pay your credit card bills.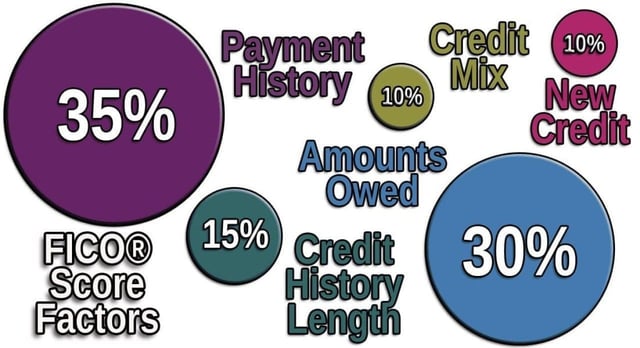 When you pay your credit card balance off by the due date, you can avoid paying interest fees thanks to the grace period on your accounts. This good habit also helps you avoid late payment fees and late payments on your credit reports. 
But if you pay after the statement closing date, your credit card account will not reflect a zero balance on your credit reports, even if you've paid the balance in full. By the time your card issuer has received and processed your payment, it has already reported the prior month's balance. 
One way to address this issue is to consider paying your credit card off early. When you pay your balance off before the statement closing date (instead of by the actual due date), you will end up with zero balances on your credit reports. 
You certainly don't have to do this every single month. But, it is very helpful to do it the month before you apply for new credit, such as a mortgage or car loan. This way, you ensure the highest possible score when the lender checks your credit. 
New Accounts Take 30 to 60 Days to Appear
There's another situation where you may wonder when a credit card will be reported to the credit bureaus. It happens when you open a new account.  
A person opening their first starter credit card to establish credit history, for example, may be anxious to see their first card appear on their credit reports. Someone establishing a new secured credit card to try to rebuild bad credit may feel the same way. 
And, if you've never had credit before, these first accounts will be the first accounts ever to appear on your credit reports. Very exciting!
Credit report updates don't occur in real time, even in the new account scenario. Card issuers don't automatically report new accounts to the credit bureaus the moment you open them. Most new accounts appear on your credit reports around 30 to 60 days after account opening.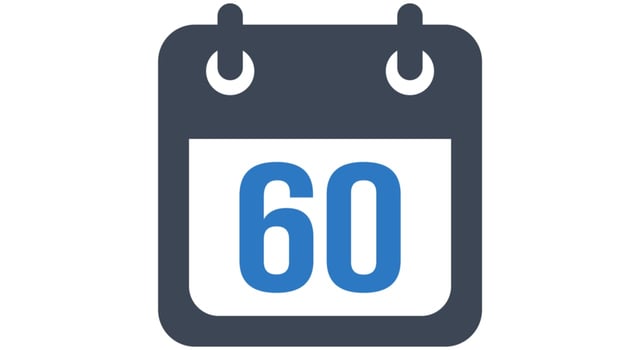 A good way to know when the account has been reported is to subscribe to one or more of the free credit monitoring services. You'll get an alert when the new account hits your credit reports.
Keep in mind that this 30- to 60-day time frame can vary. Factors including the card issuer policy and your billing cycle influence when the account appears on your credit reports.  
Furthermore, if a card issuer is not a data furnisher with the credit reporting agencies, then the account will never appear on your credit reports. And if an item isn't on your credit reports, it cannot affect your credit scores. While that may sound appealing, keep in mind that it cannot help your scores. 
The Bottom Line
Waiting for a credit card issuer to report a new credit card or update your account history with the credit bureaus requires patience. If you're trying to improve your credit for a specific purpose (like qualifying for a mortgage, auto loan, or other financing), it's best to give yourself as much time as possible. 
Planning ahead can reduce your stress level while you're waiting on your positive credit moves to show up on your credit reports and potentially affect your credit scores. 
Advertiser Disclosure
CardRates.com is a free online resource that offers valuable content and comparison services to users. To keep this resource 100% free, we receive compensation for referrals for many of the offers listed on the site. Along with key review factors, this compensation may impact how and where products appear across CardRates.com (including, for example, the order in which they appear). CardRates.com does not include the entire universe of available offers. Editorial opinions expressed on the site are strictly our own and are not provided, endorsed, or approved by advertisers.