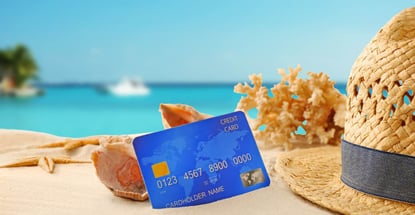 A high-limit travel credit card can come with many benefits, including the ability to book expensive trips and accumulate a large number of rewards in the process. In addition, travel cards with high limits are often premium travel cards with extra benefits, such as lounge access and travel insurance.
But getting a travel card with a high limit isn't just about signing up for a premium credit card. You must also meet certain requirements, which may include having excellent credit and a low debt-to-income (DTI) ratio.
With the right qualifications, you may be able to qualify for a high credit limit on a card with excellent travel benefits. Here are some travel credit cards to consider and how to get a high credit limit on them.
Travel Cards With the Highest Reported Credit Limits
Many credit cards could be considered travel cards, but these credit cards have some of the highest theoretical limits available. But you may not always qualify for the highest possible limit – credit card issuers have several criteria they use to determine credit limits. Nevertheless, these cards are some of the best options if you want a high-limit travel credit card.
The Chase Sapphire Reserve® is reported to have a limit as high as $500,000. But a credit limit of that magnitude is not available to all cardholders. 
For instance, a $500K limit may require a cardholder with an income of seven to eight figures or to already be one of Chase's private wealth clients. Still, it's not uncommon for Chase to extend a limit of $15K to $20K on a more modest income.
This card also comes with a slew of benefits, including bonus points when booking travel through Chase, the ability to transfer Chase Ultimate Rewards points to travel partners, and an annual travel credit. Plus, you won't have to pay a foreign transaction fee when traveling abroad. As a premium travel card, the annual fee is steep, but the travel credit can offset the cost.
The highest available limit for the Chase Sapphire Preferred® Card should be similar to the limit for the Chase Sapphire Reserve®, as both cards are part of the Sapphire line. The two cards are similar, but the Chase Sapphire Preferred® Card has a much lower annual fee and lower earning rates as a result. 
The Chase Sapphire Preferred® Card still maintains most of the benefits, including bonus points when booking through Chase and transferable points. It also has an annual hotel credit to offset the annual fee.
More Travel Cards With High Limits
The Chase cards are in a league of their own when it comes to high limits, but other travel cards can also have relatively high limits. If you're looking for an alternative to Chase cards, here are some travel credit cards to consider.
You may be able to qualify for a high limit with a Bank of America® Travel Rewards credit card. For instance, one cardholder reported a credit limit of $55,000 on their Bank of America® Travel Rewards credit card.
The Bank of America® Travel Rewards credit card also has some nice benefits, including high bonus earnings in a category of your choice, overdraft protection, and a low introductory APR offer. There is also an introductory balance transfer offer. Despite this, it has no annual fee.
The Capital One Venture X Rewards Credit Card is reported to have a credit limit of up to $30,000. This card is often seen as a competitor to the Chase Sapphire Reserve® but with a lower annual fee. The Capital One Venture X Rewards Credit Card also has a travel credit, lounge access, and similar earning rates when booking travel. 
It also includes unlimited access to Capital One Lounges with two guests per visit. But the Capital One Venture X Rewards Credit Card tends to have lower redemption rates when redeemed through Capital One.
The Platinum Card® has no preset spending limit, which could make it the perfect choice among high-limit travel credit cards. The Platinum Card® credit limit changes based on factors like your income and payment history. 
The annual fee may be high, but the card includes several credits, high earning rates, and a generous welcome offer. The Platinum Card® includes Marriott Bonvoy® Gold Elite Status and Hilton Honors™ Gold Status, plus travel insurance and purchase protections.
The Chase Freedom Unlimited® is a flexible spending card with a limit as high as $26,000, according to one Chase customer. This card maintains some of the same benefits as the Sapphire cards, such as bonus rates on each travel purchase booked through Chase and a low intro APR. 
This card has no annual fee, but it has lower earning rates on travel and has fewer travel perks, such as lounge access. Still, it's a good option if you don't want to pay an annual fee, and the credit limit can be high for a no-annual-fee card.
Highest-Limit Travel Card For Bad Credit
If you have bad credit, your options for high-limit travel cards will be limited. But the next card on this list is among the best options to consider if your credit needs some work.
As a secured credit card, the U.S. Bank Cash+® Secured Visa® Card requires a security deposit before you can start using it. Your credit limit equals the amount you deposit, and you can deposit up to $5,000 with this card. 
There is no annual fee, and you can earn elevated cash back rates on prepaid flights, plus hotel and rental cars booked in the Rewards Travel Center. You can also choose two categories with higher earning rates and earn extra cash back on all eligible purchases.
What is a Travel Credit Card?
A travel credit card is a credit card with features designed to benefit customers who regularly use their card to book travel. These features can often make travel cheaper for frequent flyers or include perks that make trips more convenient or enjoyable. Generally, their aim is to improve the travel experience for customers.
Examples of common benefits and perks travel credit cards may include are:
Points and miles: Travel credit cards often earn points or miles, with an emphasis on redeeming for travel. In addition, they often have high earning rates when you use the card to book travel.
Welcome offers: These cards often include welcome offers, which reward you with points or miles after spending a set amount within a certain period of opening the card.
Annual travel credits: Some travel cards give you a travel credit every year of card membership to use toward booking travel, either through their travel portal or for any travel reservation, in some cases. If you frequently travel, these credits can help balance the annual fee.
Travel insurance: Many travel credit cards include travel insurance coverages for things like trip cancellation, trip delay, and lost luggage.
Global Entry or TSA PreCheck credit: Some travel credit cards provide credits for Global Entry or TSA PreCheck, which can allow you to sign up for these programs for free.
Remember that every credit card has its own set of benefits and perks, and these are subject to change. The best credit card for you depends on your budget, travel habits, perks, and the benefits you care about. Check with your card issuer to see which benefits are available to you.
How Do I Get a High Limit on a Credit Card?
Getting a high limit credit card is not guaranteed, but it may be possible with the right approach. These steps may help you increase your credit limit:
Have good to excellent credit: Your credit score is one of the most basic numbers creditors look at when determining your credit limit. This number allows the bank to assess the risk of extending you a line of credit. Having good to excellent credit shows the bank that you are a good credit risk, which may lead to a higher credit limit.
Have a good payment history: Having a good payment history is one of the most important factors in determining your credit score. If you need to increase your credit score, try to make at least the minimum payment and, if possible, pay the full statement balance every month.
Have a low credit utilization: Your credit utilization is the ratio of the sum of your outstanding balances on all your credit cards to the total limit across all cards. For example, if your total credit card debt is $10,000 and your combined credit limit is $50,000, your utilization is 20%. Experts generally recommend keeping this ratio under 30%. If you have a high utilization on any of your cards — say you are using 50% of the available limit — this could also hurt your chances of getting a high credit limit.
Have a low DTI ratio: Your DTI is the ratio of your monthly debt payments to your gross monthly income. For instance, if your gross monthly income is $6,000 and your monthly debt payments total $1,200, you have a DTI of 20%. You should generally aim for a DTI of 35% or less. If your DTI is high, the bank may not be willing to assign you a high credit limit.
Report income increases to your issuer: The IRS may be aware of your income increases, but the card issuer may not know about them until you update your information on file. All else being equal, a higher income reduces your DTI, which can lead to a higher credit limit.
Wait for credit limit increases over time: Many credit card issuers review credit accounts periodically and increase the credit limits of customers who manage their accounts responsibly. This typically happens once every six months to one year. Of course, you should make consistent, on-time payments if you plan to wait for an increase.
Request an increase: While it's possible to wait for an automatic credit limit increase, that could take several months. If you can't or don't want to wait, you may be able to request an increase from your card issuer. You can often do this on their website, by phone, or by visiting a branch, if available. You may have to explain why you need the increase and how you will use the credit in a responsible way.
These are just general guidelines, and many factors determine your credit limit. If you do manage to qualify for high limit credit cards, be sure to use your credit card responsibly and avoid going into debt.
How Do I Redeem Rewards For Travel?
Depending on the card issuer, there may be many ways to redeem credit card rewards for travel. For example, your issuer may allow you to redeem points for a statement credit, cash, gift cards, or travel.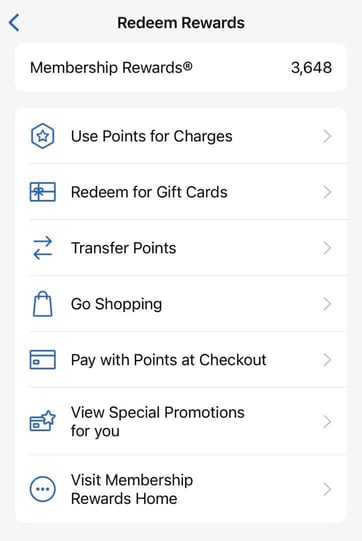 Some card issuers have other redemption options, such as transferring points to travel partners. Check with your credit card issuer to see what redemption options are available.
Once you know how you want to redeem your rewards, you can redeem them through the credit card issuer. The redemption process also varies by the card issuer, but you typically do this through an online portal or the card issuer's mobile app. 
If you transfer points to a travel partner, you typically must first initiate the transfer in your card issuer's portal or mobile app, then make the booking through the travel partner.
But once you've transferred your rewards to a partner, they can't be transferred back, so make sure it's exactly what you want to do before doing it.
What Credit Score Do I Need to Get a Travel Card?
The credit score you need to get a travel card varies because many types of travel cards are available. Consider the following examples of different travel credit cards, all of which may have different credit score requirements:
Secured travel card: Secured credit cards require a security deposit, and the amount of the deposit is equal to your credit limit. Because you have already provided the cash up front, you may qualify for a secured travel card with a lower credit score. For example, the U.S. Bank Cash+ Secured Visa is available to those who are building their credit, typically with at least a fair credit score range.
Entry-level travel cards: Basic travel cards may be available to those with scores in the fair to good range. These cards often have no annual fee, but their benefits and perks may be less generous than premium travel cards. In addition, their interest rates may be higher.
Mid-tier travel cards: These credit cards are typically available to those with credit scores in the good to excellent range. They usually include more benefits and perks than entry-level cards with higher earning rates. But there is usually a small annual fee to compensate.
Premium travel cards: These high-end travel cards are usually only available to those with excellent credit. They tend to offer the best benefits and perks in the industry, with high earning rates, many redemption options, and credits that balance their annual fees. Extra benefits may include airport lounge access, large signup bonuses, and free checked bags.
Remember, your credit score is just one factor in determining your eligibility for any given credit card. Credit card issuers may also consider your employment history, income, DTI, and other factors. 
Remember to take all these factors into account if you are having trouble gaining approval for a certain card. In addition, you can ask the card issuer to provide more details if you receive a rejection when applying for a credit card.
What is a Good Credit Card Limit?
It's difficult to provide a simple answer to this question because it can be subjective, and the answer should vary based on factors discussed earlier, such as your income and DTI. 
For instance, it makes sense to extend a higher credit limit to someone with a higher income. This person is more likely to have the funds available to pay for a high amount of credit card spending. Similarly, someone with a low DTI is more likely able to pay their credit card balance than someone with a high DTI.
Because there isn't a one-size-fits-all answer to this question, it's better to focus on your credit factors and how they may affect your credit limit. If you aren't satisfied with your credit limit, try improving your credit history, then see if you can get approval for a higher limit.
How Many Credit Cards Should You Have?
There is no definite number of credit cards you should aim to have, but for most of us, two to three credit cards are a great start. This can help lower your DTI and credit utilization, both of which can lead to better approval odds and higher limits.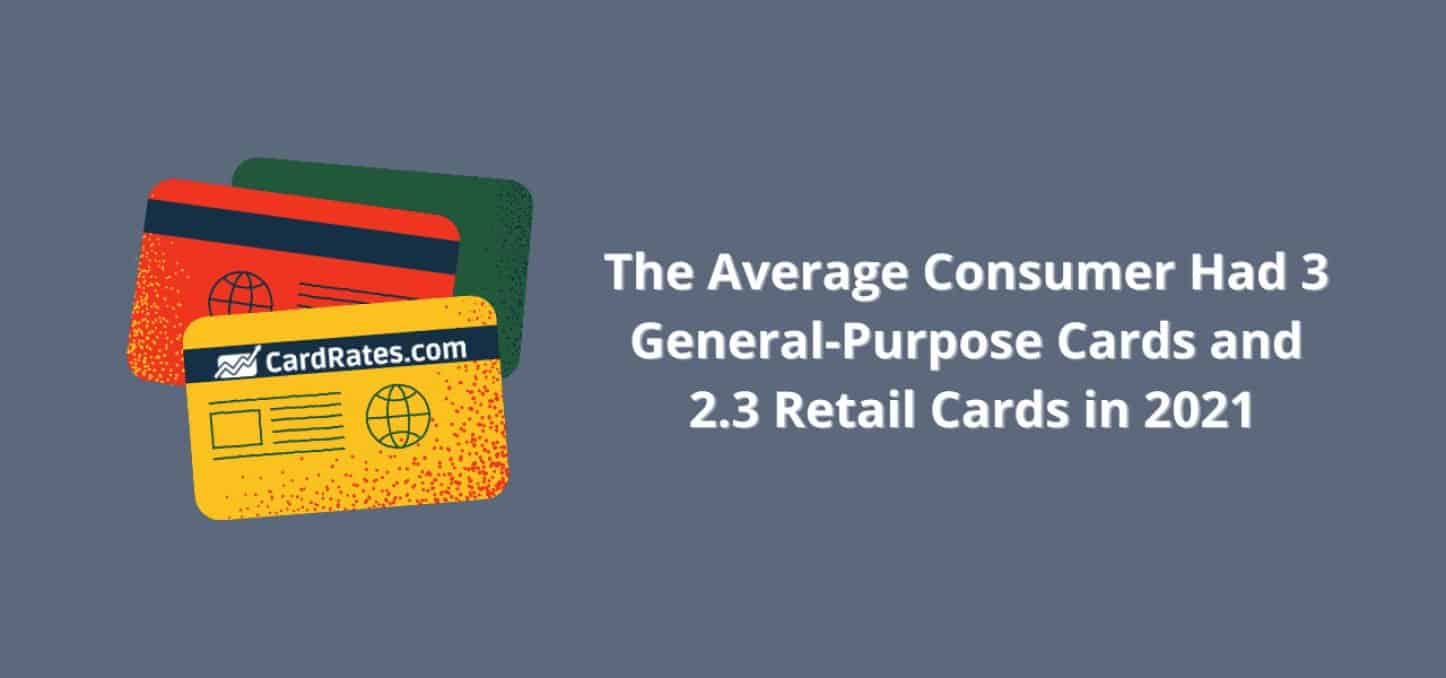 It can also help your credit profile to have other types of credit, such as a mortgage or installment loan. Credit card issuers like to see that you can effectively manage multiple types of credit.
It's also important to remember that you must use your credit cards responsibly, such as by making on-time payments. If you have more than three credit cards, it can be difficult to keep track of them and miss payments. Start with a small number of cards and build your habits with them before you consider opening another credit card.
Can I Get a Travel Credit Card with a 650 Credit Score?
You may be able to qualify for some travel credit cards with a 650 credit score, but your options will probably be more limited than those available to consumers with good to excellent scores. 
This list includes a few credit cards specifically intended for those with fair credit, including the U.S. Bank Cash+® Secured Visa® Card. But be aware that credit cards in this category may have monthly fees or program fees and potentially higher interest rates.
If you don't have at least good credit, it may be best to work on improving your credit before applying for a travel credit card. This will allow you to qualify for cards with lower interest rates, better benefits, and lower fees.
A High Limit Can Help Maximize Your Next Vacation
When booking a vacation, there's no single strategy that works best for everyone in every situation. But a high travel credit card limit can help maximize your point or mile redemption. In some cases, these cards may include benefits and perks that can make your trip safer, more enjoyable, and more convenient.
Not everyone will qualify for the most premium travel cards with the highest limits. To qualify, you may need a high income, a low DTI, and perhaps request a credit limit increase over time. No matter which path you take, be sure to use your credit card responsibly, as a large amount of debt can wipe out any benefits of using the card.
Advertiser Disclosure
CardRates.com is a free online resource that offers valuable content and comparison services to users. To keep this resource 100% free, we receive compensation for referrals for many of the offers listed on the site. Along with key review factors, this compensation may impact how and where products appear across CardRates.com (including, for example, the order in which they appear). CardRates.com does not include the entire universe of available offers. Editorial opinions expressed on the site are strictly our own and are not provided, endorsed, or approved by advertisers.