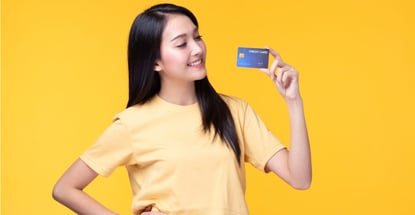 Are you prepared for the conversation with your teenager? No, not that one! I mean the one where they come to you and ask how to get a credit card with no credit history.
To spare you embarrassment, we've prepared this article to give you all the information you need for a knowing answer. My, how quickly they grow up.
Apply For a Card That Accepts Applicants With No Credit History
Step One is to find a credit card that accepts applicants with no credit history. Our review describes several cards that fit the bill. Once you find the card you want, applying for it online is pretty straightforward. 
You typically answer a series of questions about:
Your identity (i.e., name, address, email address, phone number, Social Security Number, bank account)
Your income
Your employment (if any)
Your housing costs (which may be $0 if you live with your parents)
You should receive a quick answer, and since you have no credit score, it won't suffer any damage by applying. If the issuer approves your application, it will provide you with an agreement explaining all of the card's costs and benefits. 
Please read it carefully so you aren't surprised by any of its provisions. You can e-sign the agreement if you're satisfied with all the terms. 
Some issuers require you to pay an upfront processing fee before they will ship you the card. Alternatively, if you apply for a secured credit card, you'll first have to pay the initial deposit, which is typically at least $200. The amount collateralizes a spending limit of equal amount or more.
You don't have to pay an annual fee until you receive the card, and the fee may temporarily reduce your credit limit. It usually takes a week to 10 days to receive your credit card. Advise the issuer – online or over the phone – when the card arrives, peel off the label, sign the back, and start shopping.
If the issuer denies your application, it must send you an Adverse Action Notice explaining why. If you applied for a card that welcomes credit newbies, the notice should provide alternative reasons for rejection, such as a low income or the inability to verify your identity. Treat the notice as a resource that tells you what you must fix before reapplying.
Best Overall Card For No Credit History
While there are several good choices, this is the best credit card for folks new to the world of credit.
We think the Capital One Platinum Credit Card is the best credit card for beginners. You'll appreciate the card's simplicity and relatively low cost – no annual or foreign transaction fee and an APR appropriate for an unsecured credit card of this type. 
Capital One is the go-to issuer of cards for folks with no or limited credit. Its credit cards provide $0 fraud liability, free credit scores from CreditWise, and virtual card numbers through Capital One Eno.
More Top-Rated Cards For No Credit
As you can see, Capital One is not alone in serving the needs of consumers with no credit, although its two other entries are excellent. Our favorite secured card from Discover is worth serious consideration by all those looking to establish their credit.
If you like cash back (and who doesn't?), the Capital One QuicksilverOne Cash Rewards Credit Card should be your starter card. The bonus rewards for hotel stays and car rentals, plus the standard cash back on all other eligible purchases, justify the card's modest annual fee. 
We love the Discover it® Secured Credit Card. It pays you cash back rewards, charges no annual or foreign transaction fee, and doesn't require a credit score for approval. Even better, its Cashback Match automatically matches all the rewards you've earned at the end of your first year.
The mobile app's online privacy protection kicks in approximately 90 days after account opening. Discover will scan for your online information at select people-search sites and submit opt-out requests on your behalf. Other security features from this reward card include $0 fraud liability, Freeze it® account control, and suspicious activity monitoring.
The Capital One Platinum Secured Credit Card is unique in the credit card universe. It alone allows you to secure a $200 credit limit for as little as $49. It is a clone of its top-ranked, unsecured sibling in all other respects. 
You can graduate to the unsecured credit card with creditworthy behavior and recover your deposit in as little as six months after account opening. Or you may earn a higher credit line in that same time frame without any additional deposit.
The OpenSky® Secured Visa® Credit Card from Capital Bank lets you earn a higher credit limit or an unsecured card in as few as six months. This no-credit-check Visa credit card offers fraud protection, low interest rates and fees, and email alerts. You can set your credit limit between $200 and $3,000, subject to the issuer's approval. 
Cards For Students With No Credit History
Students get the best credit card deals available anywhere. As a full- or half-time student, you can qualify for one of these cards without any previous credit experience. In addition, many student credit cards offer rewards and benefits issuers usually reserve for consumers with good credit.
The Discover it® Student Cash Back offers a bonus cash back rate on the purchases you make with a quarterly rotating category of merchants. With Cashback Match, you receive matching rewards at the end of your first year. 
This student credit card provides several protection features, including $0 fraud liability, free security and activity alerts, and instant account freeze/thaw.
The Capital One Quicksilver Student Cash Rewards Credit Card lets you manage your credit around the clock using the Capital One mobile app, the 24/7 customer service desk, Eno, and CreditWise. For example, you can make automatic monthly payments or identify which merchants have stored your credit card information. 
The card also offers various benefits, including travel insurance, shopping tools, and concierge services. Cash back rewards are unlimited and never expire while the account remains open.
The Capital One SavorOne Student Cash Rewards Credit Card offers students many perks and low fees. You can redeem your rewards for cash, but you can also use them to cover recent purchases, receive a statement credit, or get gift cards.
The card provides extended warranties, travel accident insurance, virtual card numbers from Eno, and many other perks.
What Does It Mean to Have No Credit?
You must open a credit account or take a loan to establish credit. This means you can't have a credit score without a credit history, which is the case for nearly 1 in 5 Americans.
Without a score, consumers find it more challenging to get a loan or a consumer or business credit card.
Each major credit bureau receives consumer credit activity information from creditors and other interested parties. The data includes loans you have taken out, credit cards you own, payments you've made, and the money you still owe. 
It also contains personally identifying information such as your current and previous addresses and Social Security number. Credit scoring models use this data to calculate your credit score.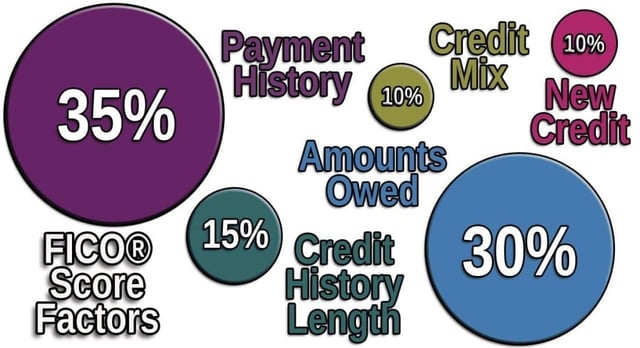 You may not have any credit history with the credit bureaus. For example, you may be a young adult, a new US resident, or someone who hasn't used any credit products. Many creditors are hesitant to extend credit to consumers with no credit since they have no evidence of an applicant's creditworthiness.
Of course, no credit is quite different from poor credit. A low credit rating results from late payments, defaults, collections, and bankruptcies. Poor credit and no credit hamper your access to loans and credit cards, but it's much easier to establish credit than to repair it.
Several credit cards welcome applicants who have little or no credit history. You can begin building credit and gain the trust of creditors by getting your first credit card and using it responsibly.
How Do I Get Credit If I Have None?
You need to take out a loan or obtain a credit card to be assigned a credit score. The reviewed cards break the Catch-22 cycle of needing a credit card to build credit, but needing credit to get a card. 
Credit newbies have several additional ways to establish credit, including:
Enlisting a cosigner: Some credit cards allow you to apply with a cosigner who will be equally responsible for making payments. A cosigner with good credit can help you get a credit card that would otherwise be out of reach.
Become an authorized user: Most credit cards allow their owners to add authorized users. By becoming one, you can charge purchases without being legally responsible for repaying them. Some cards allow the owner to limit the authorized user's spending. The credit bureaus assign the card's activity to the owner and all authorized users, meaning all participants can build credit through prompt payments.
Personal loan: Several online lender-matching services arrange personal loans to folks with imperfect, limited, or no credit. You may be able to qualify for one of these loans if you have enough monthly income. 
Credit-builder account: Credit unions and other lenders offer this type of loan to help consumers establish or rebuild credit. You take a loan but deposit the proceeds into the lender's escrow account. You make a monthly payment that the lender reports to the major credit bureaus. After repaying the entire amount, the lender refunds the loan proceeds to you. By making timely payments, you should be able to build a good credit score.
You can also establish credit through a car loan or mortgage. Payday loan providers do not report to the bureaus, so these loans don't help you build credit.
How Do Credit Cards Work?
Credit cards let you buy now and pay later. You present your card at a cash register to charge your purchases without the need to carry cash. You can also buy things online and over the phone using your credit card account number. 
The card's spending limit prevents you from charging more than the issuer permits. Limits for credit newbies usually start below $1,000. 
Credit cards offer revolving credit, which means you use up your spending capacity when charging purchases but replenish it by paying your balances. The cycle repeats for as long as you own the card.
Card issuers collect the money you owe through monthly billing cycles. At the end of each cycle, the credit card company sends you a billing statement specifying the minimum payment you must make (typically about 5% of your balance) before the end of the card's grace period.
Virtually all credit cards have interest-free grace periods of at least 21 days, but a few charge interest starting on the statement date. To avoid paying interest, you must repay the entire balance by the payment due date marking the grace period's end. 
Credit cards charge interest at an annual percentage rate (APR) that cannot exceed 36%. Cards divide the APR by 365 to establish a daily periodic rate on your unpaid balance. In this way, your interest charges compound daily and continue until you repay the entire balance (and reestablish your grace period).

Most credit cards also offer cash advances and balance transfers. You can get a credit card cash advance via an ATM, at a bank branch, or by writing a convenience check linked to the card account. A balance transfer allows you to consolidate your credit card debt.
Both these transactions charge a per-use fee and an APR that may differ from the one that's applied to purchases.
Credit cards may offer cash back, points, or mile rewards on eligible purchases. They also may provide various benefits that save you money or protect you against fraud. 
Unsecured starter cards will likely offer minimal perks, although secured credit cards may be more generous.
What Is the Easiest Way to Get a Credit Card With No Credit?
A secured credit card provides the easiest path to being approved for a credit card when you have no credit. In fact, a few secured credit cards advertise that they do not check credit.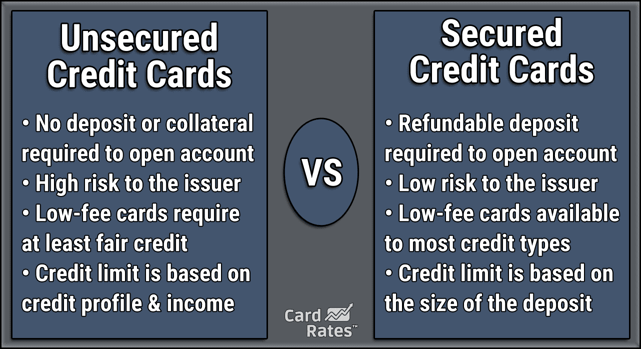 To get a secured card, you must deposit cash collateral equal to your credit limit (except for the Capital One Platinum Secured Credit Card, which may require less). The minimum deposit is typically around $200, but some secured credit cards have much higher limits. 
An issuer uses your deposit to pay your balance if you default on your payments. 
Secured cards usually charge lower APRs and fees than do their unsecured cousins. Most secured cards will graduate you to an unsecured card (and refund your deposit) if you pay your bills on time for a set period.
You can get a credit card despite having no credit history if you are a student. The only requirement is to be enrolled in a college or trade school on at least a half-time basis. 
How Do I Build a Good Credit Score?
Once you establish credit, it's up to you to build and maintain a good credit score. The single most effective action is to pay your bills on time, every time. Payments more than 30 days late will show up on your credit report, remain there for several years, and immediately lower your credit score. 
You also build credit by keeping your credit utilization ratio (i.e., your credit card debt divided by credit available) below 30%. A high CUR implies you may rely on credit too often. You can quickly boost your credit by reducing your CUR below the critical threshold. 
You can take other precautions to help build your score, but their impact is minor. They include keeping old credit card accounts open, refraining from applying for new cards too often (i.e., more than once every six months), and having a broad mix of credit and loans.
You should also check your credit report periodically for errors that hurt your credit score. These include accounts you didn't open, incorrect balances, erroneously reported late payments, and credit inquiries you didn't authorize. You can get free copies of your credit reports from AnnualCreditReport.com and challenge any inaccuracies by filing disputes with the credit bureaus.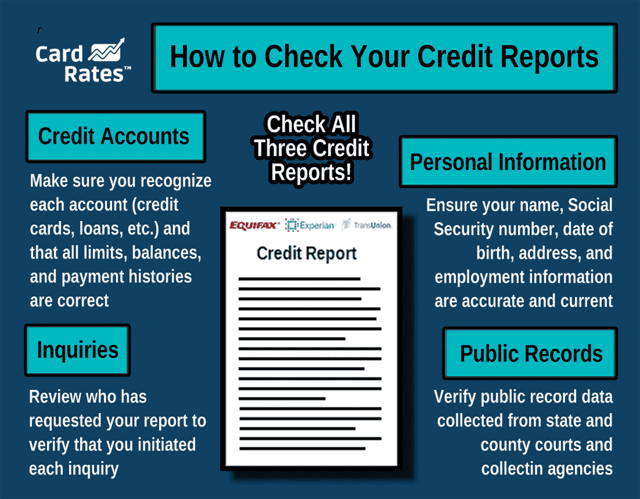 Alternatively, you can hire a credit repair company to clean up your credit reports. Subscriptions typically cost between $50 and $150 per month, and most customers subscribe for four to six months (but you can cancel at any time).
Can I Apply For a Credit Card With No Income?
Getting a credit card is virtually impossible if you have no income. But your income doesn't have to come from job earnings. 
You can get a card if you receive government benefits, such as Social Security Disability Insurance. What matters most is that you have a reliable source of income sufficient to meet the card issuer's minimum requirements.
Several credit cards do not perform employment checks. You still have to show income, but you don't need a job to get one of these cards.
Does Chase Offer Starter Credit Cards?
Chase is the largest US credit card issuer, but only one of its offerings is a starter card. The Chase Freedom® Student credit card has a signup bonus, cash back rewards, and no annual fee. As with all Chase cards, this one offers Ultimate Rewards points you can redeem in several ways. 
All other Chase credit cards require you to have average to good credit, and the bank doesn't even offer a secured credit card. Chase's premium card, the Chase Sapphire Reserve®, offers Ultimate Rewards points worth more when you redeem them at Chase Travel.
Can My Parents Get Me a Credit Card? 
You must be at least 18 years old to get a credit card, and only if a parent cosigns your application or you provide proof of income. Otherwise, you must wait until you reach 21 to get your own credit card. 
While minors can't get their own credit cards, they can become authorized users of a parent or guardian's card. The minimum age for authorized users varies by issuer.
Your First Credit Card Is a Life Event
Getting your first credit card is a rite of passage that allows you to improve your lifestyle and prove you are creditworthy. A starter credit card is how most consumers establish their credit history, thereby easing access to loans and other forms of credit. 
This article has explained how you can get a credit card with no credit. Now your financial future is in your hands. Pay your bills on time, keep your debt in check, and you'll reap the benefits of achieving a good score. 
Advertiser Disclosure
CardRates.com is a free online resource that offers valuable content and comparison services to users. To keep this resource 100% free, we receive compensation for referrals for many of the offers listed on the site. Along with key review factors, this compensation may impact how and where products appear across CardRates.com (including, for example, the order in which they appear). CardRates.com does not include the entire universe of available offers. Editorial opinions expressed on the site are strictly our own and are not provided, endorsed, or approved by advertisers.