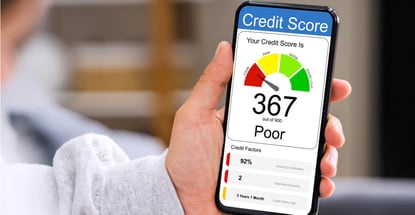 Although I strive mightily to offer dispassionate information, I must admit to having a soft spot for Discover products, including the Discover credit card for bad credit. This little David takes on Goliaths Visa, Mastercard, and Amex with excellent cards that deliver high value, never charge an annual fee, and treat new cardmembers to its famous Cashback Match. 
The issuer is doing something right: 99% of merchants that accept credit cards welcome the Discover brand.
The Discover it® Secured Credit Card Approves Applicants Who Are Rebuilding Credit
The Discover it® Secured Credit Card is the best Discover credit card for credit newbies and consumers looking to rebuild credit. Moreover, it is one of the best credit cards on the market for folks willing to deposit cash collateral. 
Rather than relying on your credit history for approval, the card only asks that you deposit refundable collateral equal to your credit line. 
The card provides bonus cash back on purchases at select merchant types, up to the quarterly limit on combined purchases. All other purchases earn unlimited 1% cash back. This secured credit card is virtually alone in offering a balance transfer promotion for new cardholders. 
5 Alternative Secured Cards For Bad Credit
Competition drives innovation in the credit card industry and these five secured cards battle for your business by offering valuable and unique features. 
Some of the best credit card issuers for subprime applicants, such as Credit One Bank, do not issue secured cards. However, Credit One Bank does issue several unsecured cards for bad and fair credit.
Discover Bank is the division of Discover Financial Services that is responsible for online banking. The bank offers several account types, including checking, savings, credit cards, debit cards, and retirement accounts. The bank operates the country's fourth-largest payment network, after Visa, Mastercard, and American Express.
Discover Bank has roots that trace back to the Greenwood Trust Company founded in 1911. It has been part of Discover Financial Services since 1985 and received its present name in 2000.
What Is a Credit Card For Bad or No Credit?
The credit card industry contains products for every type of credit, from excellent to very poor to none at all. The industry relies on credit scores to predict a consumer's likelihood of defaulting on a debt in the next couple of years. FICO and VantageScore are the leading scoring systems.

A FICO score generally lower than 600 represents bad credit versus 650 in the VantageScore system. The big three credit bureaus (TransUnion, Equifax, and Experian) calculate consumer credit scores using data from lenders and creditors. 
If you've ever owned a credit card or taken a loan, you probably have a credit score. More precisely, you have several scores, including one from each credit bureau, and an accompanying credit report for each score. Some types of debt, including payday loans and pawnshop loans, don't supply information to credit bureaus so they don't establish or impact your credit profile.
Two types of credit cards serve consumers with bad credit:
Unsecured credit cards for bad credit: These cards do not require you to deposit money to secure your credit line. They target consumers with poor, limited, or no credit scores. These cards generally have high interest rates, many fees, low credit limits, no rewards, and few benefits. 
Secured credit cards: You must deposit cash collateral to obtain a secured card. Your credit line usually matches your initial security deposit, but at least one card (the Capital One Platinum Secured Credit Card) may allow a smaller deposit. Secured cards typically offer better terms than do unsecured cards.
Discover offers one secured card to consumers with bad credit or no credit. In addition, it issues two student cash back credit cards to undergraduates with fair or better scores and those new to credit. The only difference between the two is that one student cash back card offers flat cash back rewards, while the other card offers tiered rewards in specific spending categories. All other Discover cards require you to have good credit or even excellent credit.
How Does the Discover it® Secured Credit Card Work?
The Discover it® Secured Credit Card is a fairly typical example of a secured card and operates conventionally. You can use it to purchase items online, in stores, in mobile apps, and over the phone. 
The card carries an industry-standard 16-digit account number, a three-digit security code, an expiration date, and your name. In addition, it contains a chip with dynamic account data and a magnetic stripe with less information. Nowhere on the card will you find the word "secured" – that's a little secret between you and the credit card company.
The Discover it® Secured Credit Card offers cash back for all eligible purchases. You earn a higher (or "bonus") cash back rate for purchases at restaurants and gas stations. The card limits the amount of bonus cash back you can earn each quarter.
As with all Discover cards, this one matches the first-year rewards of new cardmembers, as we discuss below. 
Your security deposit establishes your initial credit limit. You can use the card for spending up to the limit, but the issuer will decline additional spending.
Discover performs monthly reviews of your card activity starting in the seventh month. It may reward good behavior (i.e., on-time payments) by refunding your security deposit. The refund converts your card to unsecured status and may come with a higher credit limit.
Discover divides the year into monthly billing cycles, with accompanying paper or electronic account statements. The last day of the cycle is the statement date, followed by a standard grace period ending in the payment due date. 
The card charges interest, expressed as an annual percentage rate (APR), if you fail to pay your entire balance by the end of the grace period. Once triggered, the card suspends the grace period until you fully repay your outstanding balance. 
You must pay the minimum amount due for the period or face a late payment charge (waived on the first occurrence). The card also charges a penalty fee for returned payments. 
Some cards impose a higher penalty APR if you miss a payment, but this card doesn't. The card also supports two other types of transactions, both limited by your credit line:
Cash advances: You can take a cash advance loan through a bank teller or ATM for an amount up to your remaining unused credit line. There is no grace period for cash advances, meaning they accrue interest daily from the transaction date until fully repaid. The cash advance APR is higher than the purchase APR, and a fee applies to each cash advance transaction.
Balance transfer: You can transfer some or all of your other credit card balances (up to your available credit) to the Discover it® Secured Credit Card, thereby consolidating your credit card debt. A fee applies for each transfer. The card frequently offers an introductory reduced balance transfer APR to new cardmembers for a specified period after opening the account, but the APR reverts to normal after the initial period ends.
As with all Discover cards, this one does not impose a foreign transaction or annual fee. You can redeem your cash back rewards in several ways, including:
As a statement credit 
Electronic deposits into an eligible checking or savings account
Payment of purchases at select merchants, including Amazon
Gift cards and eCertificates
Charitable donations
Cash back rewards never expire while the account remains open. You can redeem your rewards at any time and in any amount.
How Do I Apply For the Discover it® Secured Credit Card?
You can apply online for a Discover it® Secured Credit Card by completing the online application. Discover allows you to first prequalify for its credit cards — without damaging your credit score — by filling out a preapproval form. Preapproval does not guarantee final approval.
The application will require your:
Name and address
Date of birth
Bank routing and account numbers
Employment status
Social Security number
Monthly housing or rent payment
Total gross income
Email address
Discover will check your credit via a hard inquiry to one of the major credit bureaus. Hard inquiries can lower your credit score by a few points for up to a year and remain on your credit reports for two years. 
If Discover approves your application, you must electronically sign the cardmember agreement (which discloses your maximum credit limit) and submit your security deposit to get your credit card. Discover expedites card delivery for free, and you should receive your card within five days after your deposit clears.
Should I Apply For an Unsecured Credit Card or Secured Card With Bad Credit?
The conventional thinking is that an unsecured credit card for bad credit is better than a secured card because it doesn't require you to tie up your cash in a security deposit. Personally, I would nudge applicants toward secured cards for a few reasons:

Secured cards usually have superior terms to those of similar unsecured cards, including lower APRs, fewer fees, and better perks. 
You can control the size of your credit limit, with the permission of the credit card issuer, by adding funds to your security account. Several secured cards offer credit limits far higher than those you can get from a credit card for poor credit.
Security deposits are refundable, whereas the annual, setup, and maintenance fees common to subprime unsecured cards are not.
Secured credit cards are much easier to obtain, and some even waive the regular credit check of new applicants.
Many secured cards automatically upgrade customers to unsecured cards after a suitable period of on-time payments. 
You're more likely to earn rewards from a secured card than a subprime unsecured card.
Secured cards usually report your activity to all three credit bureaus. That's not necessarily true of unsecured cards.
Unless you are a student, Discover's only choice for consumers with bad credit is the Discover it® Secured Credit Card. If your credit score is only marginally poor, try getting preapproved for an unsecured Discover card because they all have relatively attractive terms. 
The slight potential damage to your credit score is well worth applying for an unsecured Discover card if you receive preapproval for one.
What Should I Look For in a Secured Credit Card?
Secured cards have several natural advantages over unsecured subprime credit cards, even though both target consumers with bad, limited, or no credit history. Before selecting a secured card, consider the following factors:
Minimum credit limit: Many secured cards have minimum limits of $200 or $300. Only the Capital One Platinum Secured Credit Card among the reviewed cards offers a $200 initial credit limit for less than $200 to qualified applicants. 
Upgrade speed: Consider how quickly the credit card issuer will refund your security deposit. Also, check out whether the existing terms and conditions will change for the upgraded, unsecured card, and if so, whether the changes are for better or worse. 
Fees: Avoid secured cards that charge more than a few fees. You can find several good secured cards with no annual or foreign transaction fee. Moreover, never accept a secured card with setup or maintenance fees.
APRs: Many secured cards offer APRs below 25%. All things being equal, the lower the interest rate, the more attractive the card. However, if you plan to pay your entire balance every month, a card's APR, at least for purchases, is irrelevant – except if the card has no grace period. Cards without a grace period charge interest on purchases starting on the transaction date.
Rewards: Several secured credit cards offer rewards on eligible purchases, including bonus rewards on select merchant types. Typically, bonus rewards have quarterly or annual caps that limit their value. Consider whether the bonus categories fit your buying patterns and the potential cash value of the rewards you expect to earn in one year. 
Introductory promotions: Some secured cards offer new cardmembers a signup bonus in return for a set amount for spending during a specified period following account opening. Note that the unlimited Cashback Match only from Discover functions as a yearlong signup bonus. 
Cash advance limits: Check to see whether you can borrow your entire credit line through a cash advance. Some cards limit the maximum cash advance amount to a portion of your overall credit limit.
Helpful perks: Virtually all secured cards offer fraud protection, account reporting to all three credit bureaus, and access to the cardmember's credit score. But you may encounter other benefits, including flexible payment due dates, account alerts, automatic payments, optional overdraft protection, and quick graduation to an unsecured card. Determine which card offers you benefits with the most value.
One other item comes to mind: I suggest you check with the issuer to see whether you can decline an upgrade to an unsecured card for bad credit. You may prefer to keep the secured card and wait for your credit score to climb out of subprime territory. By waiting, you'll have access to better quality unsecured cards, with more generous perks and lower costs.
How Does Discover Cashback Match® Work?
As a new cardmember, you automatically get an unlimited dollar-for-dollar match on all of the cash back you earned during your first year. There's no signing up and no limit to how much Discover will match.
The card will not match:
Rewards processed after your match period ends
Statement credit rewards
Rewards transfers from Discover checking or other deposit accounts
Rewards for accounts that are closed before the one-year anniversary
Only new cardmembers are eligible for this promotion, which expires a year after account opening. You'll receive your unlimited Cashback Match as a lump sum within two billing periods following the end of the first year.
Is the Discover it® Secured Credit Card Good For Balance Transfers?
The Discover it® Secured Credit Card is the only card in the group that offers a promotional balance transfer deal to new cardmembers. 
The card provides a reduced intro APR on balance transfers for a short period following account opening. The balance transfer APR then reverts to the normal purchase APR. Discover reduces the balance transfer fee during the promotional period.

If you don't plan to consolidate other credit card balances on your secured Discover card, all of this is irrelevant. If you do plan to transfer balances, you'll need a high enough credit limit (and security deposit) to fund the transfers. 
How Can I Use the Discover Secured Card For Building Credit?
The first step is getting approved for the card, as described above. This task should not be difficult if you can afford the security deposit. Discover reports your secured credit card activity to all three credit bureaus, which enables you to build credit.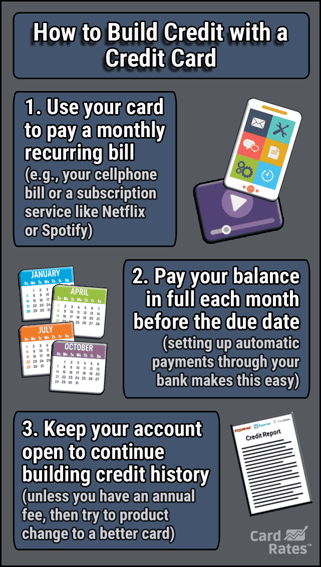 The most important action you can take when building credit is to pay at least the minimum amount due and pay it by the due date. The FICO system regards your payment history as the single most important factor in calculating your credit score, accounting for 35% of your score.  
A missed payment can trigger a late fee and will be reported to the credit bureaus after 30 days past due. A missed payment will remain on your credit report for seven years. The later the payment, the greater the damage to your credit score.
Another 30% of your FICO score stems from the amount you owe, as measured by your credit utilization ratio (i.e., the amount of your credit limit used versus the amount available). A CUR below 30% helps your score, but a higher ratio can drag your score down. 
You can reduce your CUR by paying down the outstanding balances on your credit cards. CUR changes quickly affect your score, usually within one to two billing cycles.
Other useful steps to build credit are to refrain from applying to several accounts within a six-month period and to keep your old credit card accounts open to help your overall credit age.
Will Discover Increase My Credit Limit on Its Secured Card?
You control the size of your secured card's credit limit by the amount you deposit into the issuer's security account. Discover sets your deposit limit based on your creditworthiness. 
Discover caps the maximum credit limit for the Discover it® Secured Credit Card at $2,500.
If you pay your bills on time, Discover may graduate you to an unsecured card after seven months. If this occurs, you'll receive a refund of your security deposit and possibly a higher credit limit.
The Discover it® Secured Credit Card Is Second to None
The best Discover credit card for bad credit is the Discover it® Secured Credit Card. Although it doesn't receive our highest rating among secured cards, it is second to none in terms of value, especially for new cardmembers who take advantage of the card's Cashback Match.
The Discover it® Secured Credit Card may very well be your go-to choice if you are looking for bonus rewards or an introductory balance transfer promotion. It is among the reviewed alternatives that together represent the best secured card offers currently available to consumers with poor or fair credit. 
Advertiser Disclosure
CardRates.com is a free online resource that offers valuable content and comparison services to users. To keep this resource 100% free, we receive compensation for referrals for many of the offers listed on the site. Along with key review factors, this compensation may impact how and where products appear across CardRates.com (including, for example, the order in which they appear). CardRates.com does not include the entire universe of available offers. Editorial opinions expressed on the site are strictly our own and are not provided, endorsed, or approved by advertisers.