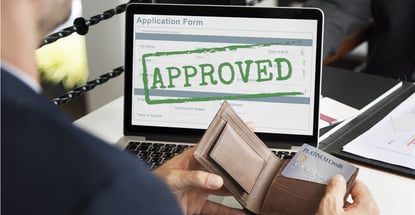 The financial industry has changed so much in the last decade that it's no longer difficult to find credit cards for fair credit with instant approval. 
Not long ago, only consumers with excellent credit had their card applications pushed through instantly. With improved technology and automated underwriting, someone who has fair credit can now apply online and receive a credit decision within seconds.
And with so many banks now catering to consumers with average credit, more credit card options than ever are available for those with less-than-perfect credit. These include cards with no annual fee, rewards points, cash back, and other sought-after perks.
Cards For Fair Credit With Instant Approval and No Annual Fee
The Capital One Platinum Credit Card is the perfect financial tool for your wallet because it provides low-cost access to credit, with the ability to improve your credit score with responsible behavior. 
Capital One also monitors all accounts and may increase your credit limit in as few as six months if you qualify. And since the bank maintains a massive portfolio of credit cards, you may be able to upgrade to a card with even more rewards and perks.
Cards For Fair Credit With Instant Approval and Rewards
Not only can the options below offer instant credit card approval decisions, but they can also provide you with rewards for eligible purchases. Whether you're looking for cash back or bonus points, this duo can make your purchases even more rewarding.
The Capital One QuicksilverOne Cash Rewards Credit Card offers an unlimited and flat-rate cash back earnings amount on all of your purchases. Your rewards earnings won't expire, and you won't lose your earning potential because of a poor credit history.
You can use your cash rewards in any way you choose — as a withdrawal into a linked checking account or as a statement credit. And your on-time payments and low balance make building credit easy.
The More Rewards American Express® Credit Card is a great way to earn bonus points you can redeem for cash, travel discounts, gift cards, or merchandise. This instant approval credit card pays you points on all of your eligible purchases, which you can save up for the reward of your choice.
And since this is an unsecured credit card, the card issuer can qualify your credit card application with average credit, and you won't have to worry about a security deposit or other collateral to gain access to your new card.
Cards With Instant Approval For Students
Your time in college should leave you with more than just textbook knowledge. This is also the time for you to think about building a positive credit history that will help you after graduation.
You can get an instant credit card approval decision from the card options below and quickly move to the head of your class.
The Discover it® Student Cash Back is a great tool for building credit and is possibly the easiest credit card to earn cash back with. That's because this offering qualifies for Discover's Cashback Match program that matches all the cash back you earn during your first year with the card.
Just like the Discover card above, the Discover it® Student Chrome is part of Discover's Cashback Match program that will match all the cash back rewards earnings you accrue during your first year with the card.
You'll also enjoy a low annual percentage rate from a credit card company that has a long history of excellent customer service.
The Deserve® EDU Mastercard is a favorite for international students because it's a rare credit card that doesn't require a Social Security number for approval. But you don't have to be studying abroad to reap the benefits of this card.
All cardholders can earn a flat and unlimited cash back rate while also enjoying cellphone insurance that protects your mobile device against theft or damage — as long as you pay your monthly bill using your card.
What Is the Best Credit Card For Fair Credit?
We've provided several recommendations for consumers looking for the best credit card for fair credit.
For no annual fee, we like the Capital One Platinum Credit Card. For rewards, we recommend the Capital One QuicksilverOne Cash Rewards Credit Card. And for students, we like the Discover it® Student Cash Back. Your current situation and what you want from a card will determine which is best for you.
Having fair credit means your credit score falls between 580 and 669 on the FICO credit score scale.
While fair credit is better than having a poor credit score, the two are sometimes grouped together when it comes to available credit cards.
The three cards mentioned above are unsecured card options that do not require a security deposit for approval. Capital One is a great entry-level card issuer because it gives you a foot in the door with one of the largest card issuers in the world.
This means you can work on building credit and eventually qualify for an upgrade to another card in the Capital One portfolio with cash rewards, travel perks, or other sought-after benefits.
If none of the above cards appeals to you or your credit score isn't quite ready to take on an unsecured credit card, you should consider a secured credit card to build a positive credit history.
With a secured card, you can essentially choose your credit line based on the amount of your refundable security deposit. For example, a $500 deposit will typically net you a card with a $500 credit limit.
Secured cards provide a great way to set a spending budget, give you access to a revolving line of credit, and build your credit score with responsible behavior. And you'll receive a refund of your deposit when you close your secured card account — as long as you have no debts associated with the account when you close it.
How Does a Credit Card Offer Instant Approval?
Most banks can instantly approve your credit card application thanks to automated underwriting and other technological advances of the last decade. 
With these resources, an automated system can scan your credit report in a matter of seconds in search of any red flags that may disqualify you from the card you're applying for. If the software finds nothing to give it pause, you'll receive the card.
This is a great convenience when compared to years past when you had to mail in your paper credit card application and wait weeks for a decision in the mail. Today, you can receive instant decisions on a host of card options — including a business credit card, a secured credit card, an unsecured card, or even a store card.
And you won't need excellent credit to qualify. You can still receive instant approval for many cards, even with a fair credit score.
The application process will include checking your credit history with at least one major credit bureau. The system will look for red flags that may consist of:
a recent late payment
a collection account
bankruptcy
a high credit utilization ratio
several recent hard inquiries
From time to time, an automated underwriting program may flag your account for a human to review. If this happens, you won't receive an instant decision. Instead, the card issuer will ask you to wait up to a week for a manual underwriter to review your application.
You'll typically receive an email or letter in the mail from the credit card company with the results of this review.
What Is Considered Fair Credit?
Your FICO credit score, which ranges from 300 to 850, is used by lenders to assess your creditworthiness. A fair credit score is any number between 580 and 669.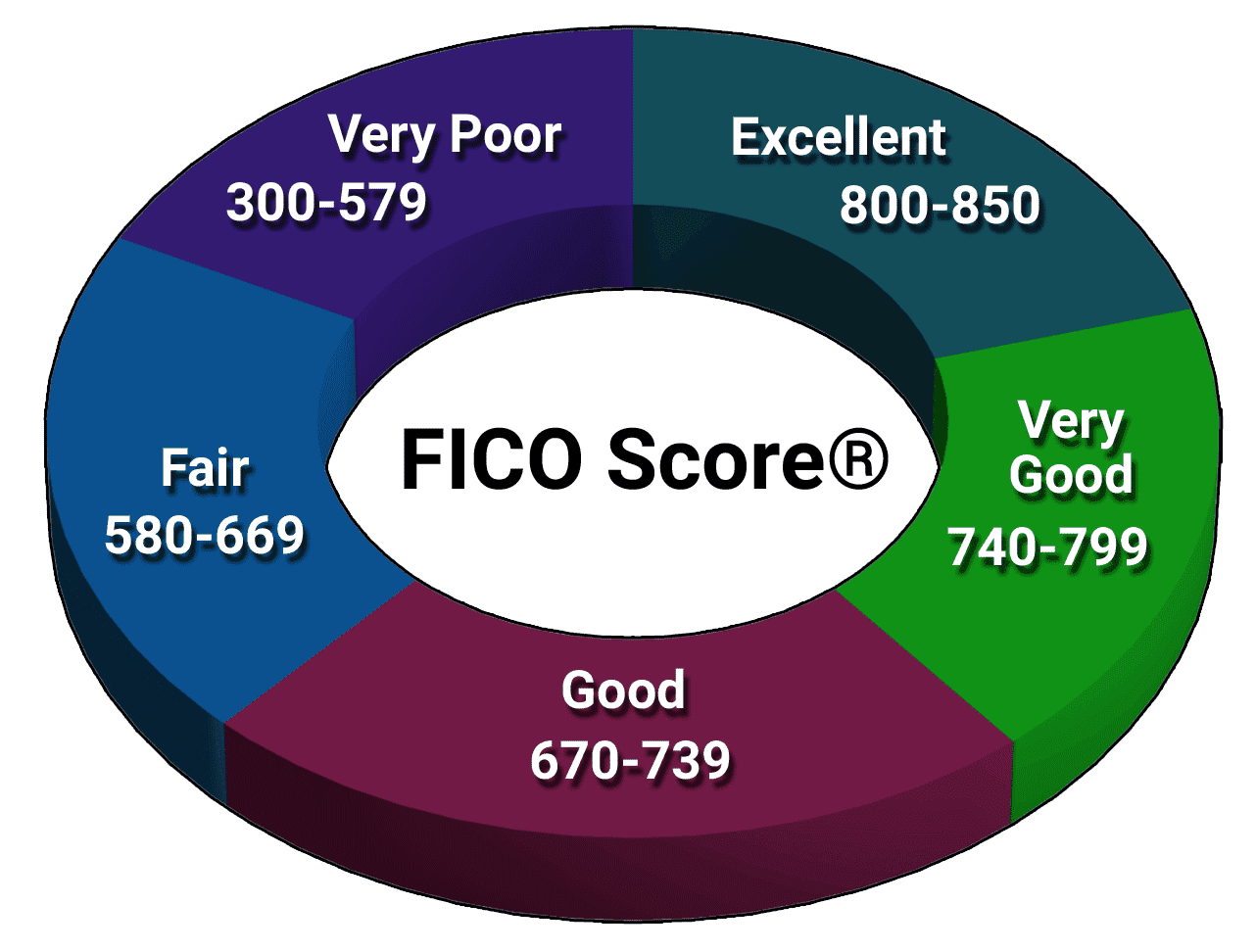 Fair credit is sometimes referred to as average, although the average American credit score is actually above 700.
Fair credit is sometimes unfairly grouped together with poor credit and can include credit card offerings with a high annual percentage rate and other expensive fees for a cash advance or late payment. 
In reality, many consumers who have fair credit are very close to crossing over into good credit territory, which opens a plethora of new card and loan options to choose from.
That's why we always recommend that anyone who has fair credit consider applying for a credit card with a major card issuer — such as Capital One, Discover, or Citi. By sticking to this strategy, you can use your new card to help you get into the good credit range by keeping a low balance and making your payments on time.
After several months of responsible use, you can attempt to upgrade your card to a better offering through your issuing bank.
If your card issuer only offers cards for consumers with fair or bad credit — or if you have a closed-loop store card — you'll have to go through the application process all over again to get a better card. That may include adding another inquiry onto your credit report, which may temporarily lower your credit score. 
How Do I Apply For a Credit Card Online?
Banks have made it easy to apply for a credit card online and receive a credit decision within seconds. You don't even have to wait until regular business hours to apply.
You can find a card's official website with a simple web search or by following the Apply Now links to any of the cards listed above. You can also research our top credit card options and visit each card's website through those links.
Each card will have an application link placed prominently on its website. Once you click that link, you'll be forwarded to a digital card application, which typically takes less than five minutes to complete. This application will ask for specific personal information, including your:
name
address
birthdate
Social Security number
employment status
income
Remember that income is not only money earned through traditional employment. You can also include non-typical earnings from government benefits, retirement or investment accounts, child support, annuities, alimony, or rental property profits.
The card issuer may also ask for your current monthly rent or mortgage payment. This helps the bank judge your current debt obligations when compared to your monthly income.
The bank's automated underwriting software will begin its job once you submit this information. Within 60 seconds, your application page should update with your credit decision.
If you're approved, the bank will display your new account information and your new card's credit line. You'll also be invited to sign up for an online card management account. The bank will begin processing and printing your card, and it should arrive in the mail within seven to 10 business days.
If the bank declines your card application, you'll receive an adverse action notice in the mail within seven to 10 business days to explain why you were not accepted. You can also call the card issuer to speak to a customer service rep to get a second chance. 
With this process, the representative may reconsider your application based on any further information you can provide over the phone.
How Can I Improve My Credit Score With a Credit Card?
You can improve your credit score by using a credit card and making only on-time payments while keeping your balance low.
Your card issuer will report your payment history and balance to at least one major credit bureau every month. The bureaus use this information to calculate your credit score.
As you may expect, positive information, including timely payments and a low balance, will help your credit score. A late payment or a high balance will hurt your credit score.
If you have bad credit due to past financial mistakes, you can improve your credit history by replacing old, negative information with new, positive data. Older info is moved further down on your credit report every month the card issuer reports new data. Lenders consider the most recent data more important than older information.
While on-time payments improve your credit history, many consumers don't understand their card balances' impact on their credit score.
To understand this, we have to look at your credit utilization rate. You can calculate this number by dividing your current credit card debt by your overall credit card balance.
For example, a card with a $1,000 credit line and a $500 balance has a 50% credit utilization rate — meaning that you're utilizing 50% of your available credit.

Lenders often shy away from extending new credit to consumers who have a high credit utilization rate. As they see it, if you're already taking on a lot of debt, you likely won't be in a rush to pay off any new debt.
By keeping your balance low, you maintain a more attractive utilization rate. A general rule of thumb is that any utilization rate below 30% is acceptable.
What Credit Score Do I Need to Get a Credit Card?
The credit score you need to qualify for a credit card will depend on the card you're applying for. Banks design credit cards for all kinds of consumers. 
Some top-shelf cards only consider applicants with an excellent credit score. Other cards cater to those who have bad credit and want to work on improving their credit history. And somewhere between those options are hundreds of cards for consumers who have good credit or fair credit, or who are starting a business or enrolled in college or a trade school.
The card you choose should pair well with your current financial standing. For example, someone who has fair credit would stand very little chance when applying for a card that only considers those who have excellent credit.
On the other hand, a consumer with fair credit may be overqualified for a card meant for someone with bad credit.
Before applying for a credit card, consider pulling your free annual credit report. These reports won't show you your credit score, but they will show you all the information that determines your credit score.
Make sure your credit report is free of any inaccuracies that may be affecting your score. After that, see if you have any recent late payments, defaults, or collections accounts. Check your balances to make certain they're accurate and up to date.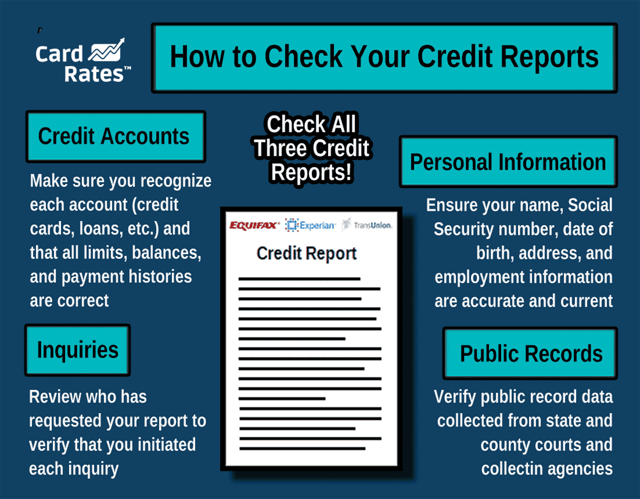 If everything checks out, you should then research cards within your credit score range — whether that's bad credit, fair credit, good credit, or excellent credit. There are even cards for consumers who have no or limited credit and are fairly new to credit and don't have any credit history.
Once you understand your range, you can narrow down your options and attempt to prequalify for a card that fits your needs and financial status.
What Credit Limit Will I Get With a New Credit Card?
Most credit card issuers base your credit limit on several factors that make it nearly impossible to calculate what credit line you'll receive. In many cases, you won't know your exact credit line until after you apply and are approved for the card.
The exception to this rule is that certain cards for consumers who have bad credit start every new cardholder with the same initial credit line. This is often a minimal line of credit of between $300 and $500 that allows the cardholder to prove their ability to handle the card before earning a potential credit limit increase.
But while you may not know your exact credit line ahead of time, you can still research a certain card issuer's minimum and maximum credit limits to get an idea of what you may receive as an offer.
We've put together a few detailed guides on this topic, including a breakdown of Capital One's credit limits and the cards with the highest potential credit limits based on your credit score.
How Soon Will I Get My Credit Card After I Apply?
Once the bank approves your credit application — typically taking 60 seconds or less to complete — the financial institution will begin processing your new account and printing your card.
This means that you'll typically receive the card in the mail within seven to 10 business days. You can activate your card and begin using it as soon as it arrives in the mail.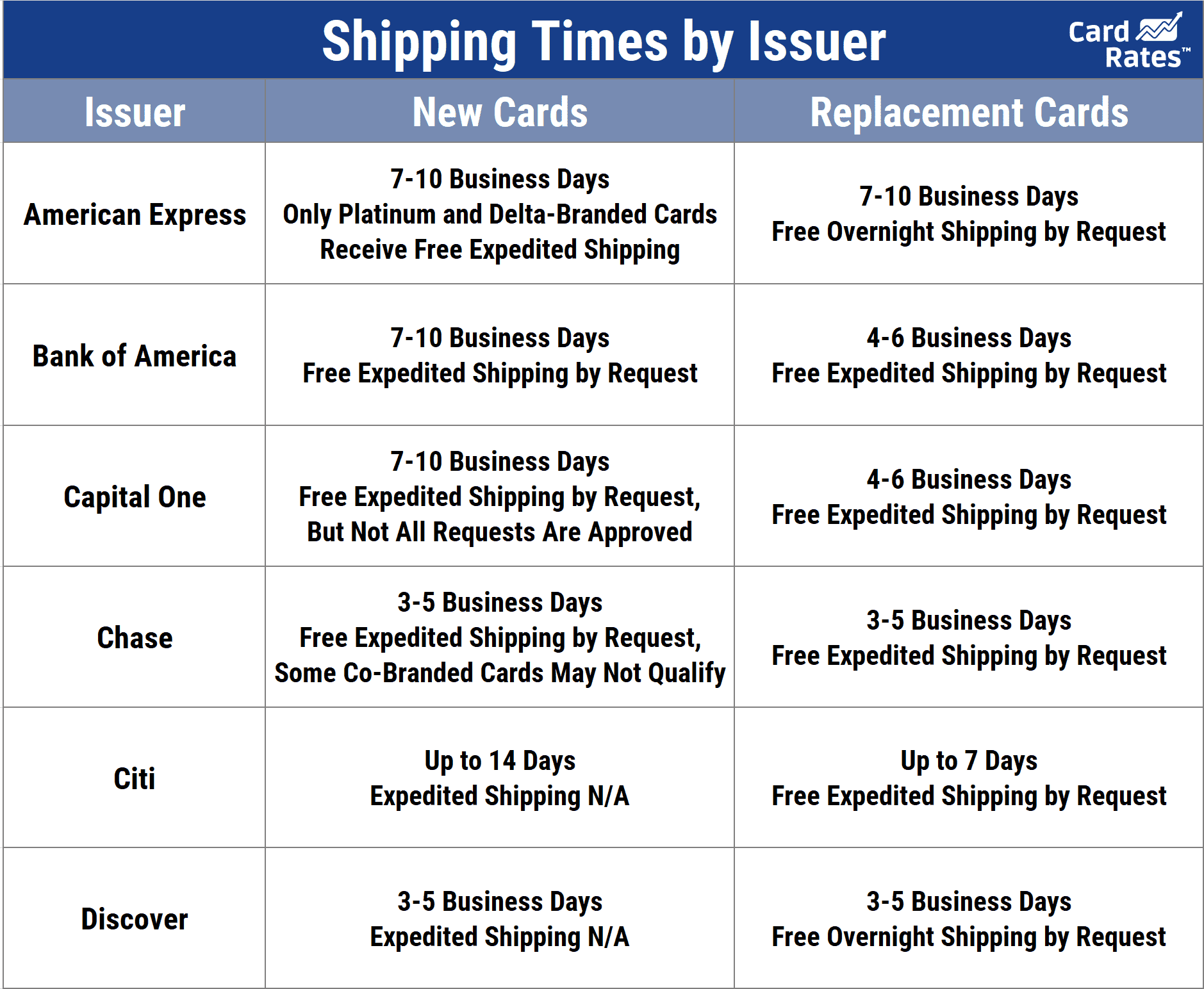 Some card issuers will provide you with a temporary card number that you can immediately use after you're approved — and before your permanent card arrives in the mail.
In this case, you may only have access to a small portion of your total credit line. Since you only have your card number and not the physical card, some in-person merchants may not accept your new account as a form of payment.
How Many Credit Cards Can I Have in My Name?
No general rule or law limits how many credit cards you can have in your name. The average cardholder has four credit cards. However, some card issuers do limit how many cards they'll approve you for.
Capital One, for instance, only allows consumers to have two of its cards in their name. Once you reach that limit, any new applications are instantly rejected.
Chase maintains a 5/24 rule that states that, if you have five or more new bank card accounts (credit or charge cards) opened within the last 24 months, you'll be rejected for a new Chase credit card even if you otherwise qualify.
Some consumers have a cash back card, a travel rewards card, and a bonus points card they can shuffle between to maximize their reward earnings.
Some consumers sign up for cards only to earn the signup bonus or to take advantage of a welcome offer — such as a 0% balance transfer deal. Once the offer ends, they may sign up for a new card and start the cycle all over again.
This is, of course, predicated on the consumer qualifying for multiple cards. As with most things in the financial world, approval is never guaranteed.
Can I Upgrade My Card When My Credit Score Improves?
Most credit card issuers will allow you to upgrade your card to a different offering in the bank's portfolio — as long as you qualify for the card.
Large banks, such as Capital One, Chase, and Discover, have many consumer card options. This allows you to start your financial journey with one bank and build brand loyalty as you move up the credit score ladder.
Some banks have a much smaller card portfolio that focuses on a specific demographic. This may mean a series of cards for consumers who have bad credit. Once you've worked your way out of bad credit territory, the bank may not offer upgrade options. In this case, you'll have to apply for a new card with a new bank.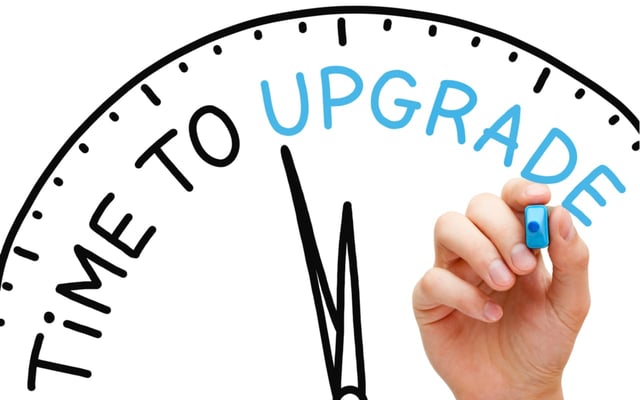 If you want to upgrade your current card, you can contact your card issuer and inquire about potential product changes. The change will likely take place instantly if you're approved. You should receive your new card in the mail within seven to 10 business days.
Any balance you have on your old card will carry over to your new account. A new card may also mean a change in your card terms — including your fees and interest rate. Be sure that you understand all of the charges associated with the new account before accepting an upgrade.
Find the Best Credit Cards For Fair Credit With Instant Approval Online
We all want life to treat us fairly. Whether we're playing a sport, surviving office life, or maintaining a relationship — fair is good.
But many people find that banks treat those who have fair credit with anything but fairness. That's why we researched the best credit cards for fair credit with instant approval. With these cards, you can receive approval for a revolving line of credit within seconds and begin the process of rebuilding your credit score. 
Many of the cards listed above won't just provide you with access to a credit line. You can also earn cash rewards, bonus points, or travel discounts for your eligible purchases. And if you settle in with a large card issuer, you can eventually qualify for a card upgrade that puts an even better piece of plastic in your wallet. 
Advertiser Disclosure
CardRates.com is a free online resource that offers valuable content and comparison services to users. To keep this resource 100% free, we receive compensation for referrals for many of the offers listed on the site. Along with key review factors, this compensation may impact how and where products appear across CardRates.com (including, for example, the order in which they appear). CardRates.com does not include the entire universe of available offers. Editorial opinions expressed on the site are strictly our own and are not provided, endorsed, or approved by advertisers.