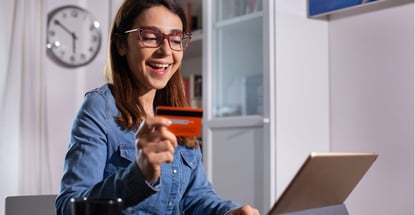 If you want a credit card, but your credit is less than stellar, consider applying for the Capital One Platinum Secured Credit Card, the easiest Capital One Card to get.
Capital One is a dominant player in the credit card market for consumers with below-average credit, offering four different cards in this category.
Once you've acquired the easiest credit card from Capital One, you have the opportunity to improve your credit through on-time payments, thereby qualifying for a more rewarding Capital One card in the future. That can be a very good thing for your wallet and your lifestyle.
The Easiest Capital One Card You Can Get
The Capital One Platinum Secured Credit Card is available to consumers who have a bank or credit union account and a Social Security number. This is the easiest credit card to own because it caters to consumers with limited or poor credit.
And its low minimum security deposit is affordable to virtually anyone who wants the convenience of a credit card that packs a surprisingly strong array of travel rewards and purchase protections.
Capital One will ask you about your employment status, citizenship, annual income, and monthly rent/mortgage payments when you apply for this card.
More Capital One Cards That Are Relatively Easy to Get
If you'd rather own an unsecured credit card, Capital One's got you covered. Two of these three cards are aimed at consumers with fair credit, and the third is available to any eligible undergraduate.
The Capital One Platinum Credit Card is one of the better low-cost credit cards available to consumers with fair credit. The standard Capital One eligibility criteria apply, including employment status, bank account, income, and monthly mortgage or rent payments. As with most Capital One credit cards, your monthly income must exceed your housing payments by at least $425.
You can be preapproved for this card without impacting your credit score because Capital One won't do a hard pull of your credit during prequalification. Preapproval does not guarantee final acceptance, and Capital One may offer you alternative cards if you don't prequalify for this one.
The Journey Student Rewards from Capital One requires you to be enrolled part time or full time at an accredited university, community college, or other higher education institution. You do not need to have any credit history to qualify.
When applying for the card, you can give an employment status of "student," but you are still expected to have income that exceeds your monthly housing costs by $425. If you have a credit score, Capital One would like it to be no worse than "fair," which covers the FICO scoring range of 580 to 669.
The Capital One QuicksilverOne Cash Rewards Credit Card is the only one in this group to charge an annual fee, but it also offers the best cash back rewards rate. Like the other "One" cards (i.e., SavorOne, VentureOne) from Capital One, this card is easier to get than its One-less partner, the Quicksilver card.
Notwithstanding its relaxed credit score requirements, the card adheres to the issuer's standard prohibitions against potential borrowers submitting two or more card applications in the past 30 days. Other scenarios that could result in your application being denied are overdrawn credit lines, charge-offs in the last year, non-discharged bankruptcies, and residency in a correctional institution.
Why Is the Capital One Platinum Secured Credit Card Easy to Get Approved For?
The name says it all. The Capital One Platinum Secured Credit Card is, above all else, a secured credit card, making it much easier to obtain than a card of the unsecured variety.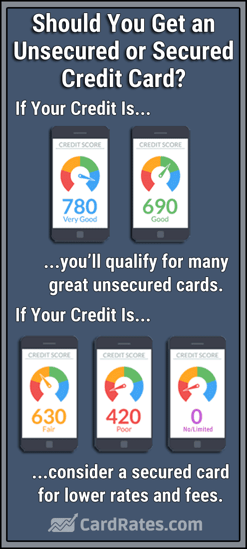 Secured cards rely on cardholders to deposit cash collateral in a locked account at the issuing bank. The account balance is available to the bank if you miss a payment or exceed your credit limit, which substantially reduces the issuer's loss risk.
The issuer controls the security account, prohibiting cardholders from withdrawing any funds from it unless the secured credit card account is closed. If the issuer has to dip into the security account to cover a missed payment, your credit line is likewise reduced until you deposit more money.
The Secured Card from Capital One is also easy to get because you may not have to deposit the full $200 credit line initially. Depending on your credit, you may be asked to deposit $49, $99, or $200, something no other major credit card offers.
Capital One looks upon the Secured Card as a gateway to its unsecured credit cards. The issuer may offer to upgrade you to one of its other cards after you demonstrate creditworthy behavior by paying your bills on time.
If you are upgraded, Capital One will refund your security deposit as a statement credit. It may also increase your credit limit after six months of on-time payments without requiring an additional deposit.
How Do I Apply For a Capital One Credit Card?
While you could fill out the card application form at the Capital One website, we think it's a better idea to first prequalify for credit cards. The reason is simple: You'll find out whether you are eligible without harming your credit score.
Your FICO score is based on five major factors, including new credit, which accounts for 10% of your score. FICO reduces your score by five to 10 points when you apply for new credit and authorize the creditor to perform a hard inquiry on your credit report.
Only you can authorize a hard inquiry. All other inquiries are soft, meaning they don't impact your credit score.
When you attempt to prequalify for a Capital One credit card, the issuer will not pull a hard inquiry, instead relying on the information you submit on the preapproval form, including:
Name
Date of birth
Social Security number
Address
Phone number
Email address
Type of bank or credit union account
Employment status
Total Annual Income
Monthly rent/mortgage
Capital One will give you an instant approval decision for your preapproval application. After a soft inquiry, it may preapprove you for the card you want, another card, or a set of cards from which you can apply.
If you do decide to apply after receiving preapproval, Capital One will prepopulate the online form, and it may ask you for additional information. Normally, you will immediately receive a final decision and your initial credit limit if approved.
You are not obligated to accept an offer from Capital One or to pay any fee unless you use the card. Before you attempt to prequalify, you should be aware of the issuer's minimum requirements, including:
Submitting all the required information completely and accurately.
Residence in the United States or a U.S. military location.
You cannot use a correctional institution as your address.
Your annual income divided by 12 must exceed your monthly mortgage or rent payment by at least $425. The issuer may use other methods to determine whether you can afford the monthly card payments.
Age 18 or older.
Have a Social Security number or individual Taxpayer Identification Number.
Are not past due on any Capital One credit card account.
Haven't applied more than twice for a Capital One credit card in the last 30 days.
Are not over the credit limit on any Capital One credit card.
Haven't had a Capital One credit card charged off within the last year.
Are not undergoing bankruptcy proceedings.
If you are applying for a student credit card, you must be a full- or part-time student at an eligible higher education institution.
By submitting an application (as opposed to prequalification), you authorize Capital One to perform a hard credit check and agree to use the card primarily for consumer spending.
More stringent than the Chase credit card 5/24 Rule, you cannot own more than two Capital One credit cards at the same time.  However, certain credit cards are not counted in this quota, including:
The Capital One Platinum Secured Credit Card
Cards owned before the two-card limit went into effect in 2011.
Cards obtained from banks that were bought by Capital One, including HSBC.
Co-branded cards, such as the GM BuyPower Business Card from Capital One.
Business credit cards.
Unconfirmed reports suggest Capital One applies the two-card rule only to the unsecured cards covered in this review.
If you are approved for a new Capital One credit card and you already have a card from the issuer, you may be able to begin using the card before it arrives in your mailbox. You can accomplish this by downloading your new card information into the Capital One Mobile App and then using the app for card-not-present purchases.
What Credit Score Do You Need For a Capital One Card?
The minimum credit score for a Capital One credit card varies. There is no minimum for the secured card from Capital One, and you may be able to get any of the cards in this review without having a credit score.
The Capital One Platinum Credit Card reportedly requires a credit score of 570 or higher. We assume that a similar requirement applies to the Journey Student Rewards from Capital One and the Capital One QuicksilverOne Cash Rewards Credit Card.
Capital One's other credit cards are pitched to consumers with good credit, which we interpret to mean credit scores of 670 and higher.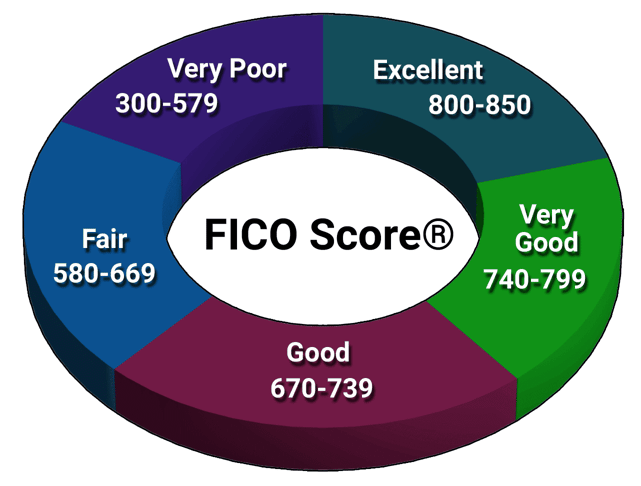 A little later on, we discuss how to use your Capital One card to improve your credit score, but the first thing you should do to boost your score is clean up your credit reports.
Each credit bureau (i.e., Experian, Equifax, and TransUnion) tracks payments reported by your creditors, including credit card issuers. Inaccurate negative information on those reports can really hurt your credit score, so it's important for you to keep the reports accurate.

You can do the job yourself by ordering your three free credit reports from AnnualCreditReport.com, the only source authorized by federal law. You then comb through these reports, and if you find mistakes, file disputes with the credit bureau, which has 30 days to respond.

If the credit bureau accepts your dispute, the bureau will remove the inaccurate information from your credit report, and your score should rebound within a month or two. However, DIY credit repair may not be for you, in which case you can consider using a credit repair agency.
Credit repair companies find inaccurate, unfair, and unverifiable information on your credit reports and then have it removed. The best are very good at their jobs and charge a reasonable monthly subscription for their services.
Typically, subscriptions run for about six months, although you can cancel at any time. The monthly fee is usually between $50 and $150, plus any initial set-up fees. Most credit repair agencies offer several different packages at varying price points to satisfy the needs of each customer.
However you accomplish it, removing negative information that doesn't belong on your credit reports can help improve your credit score.
How Do I Choose the Right Card?
Capital One offers a nice variety of cards from which to choose. You can have your pick if your credit is good, but for those with fair credit or worse, the cards in this review are your most likely choices.
The four cards share similar APRs (on the high side) and fees (normal for this class of credit cards). In addition, they all offer a respectable collection of conveniences and benefits that have helped make Capital One a leading instant approval credit card company. These perks include:
Account conveniences: These cards offer personalized text or email account alerts to help you monitor your account status. You can easily view your monthly recurring transactions, including bills and subscriptions. The cards let you set up automatic monthly payments, perform balance transfers, and add an authorized user to the account. If you need assistance, customer service reps are only a phone call away 24 hours a day.
Protection benefits: $0 fraud liability protects you from unauthorized charges if your card is stolen or lost. The card issuer will send you security alerts if it detects potential suspicious activity on your account. Eno, the Capital One assistant, offers you virtual card numbers to protect your actual card number from theft. Eno also alerts you to questionable charges, such as sudden increases to a recurring bill or a potential duplicate purchase. You can lock your account instantly via the Capital One Mobile App if you misplace your card. By the way, you can sign onto your Mobile App with Sureswipe customized patterns or Touch ID fingerprint detection.
Travel and entertainment benefits: Capital One cards do not charge a foreign transaction fee. They help you locate the nearest ATM when traveling and offer you emergency replacement of a lost or stolen card. Your card may offer access to premium sports, dining, and entertainment experiences. Some of the unsecured cards offer additional travel rewards.
If you are undecided over which reviewed card to get, we can offer you a few tips:
Capital One reports your payment activity to the major credit bureaus, giving you the opportunity to bootstrap your credit score into a higher realm. If you succeed, you'll have your choice of credit cards, including several from Capital One for consumers with good credit:
Capital One also offers its Spark business credit card lineup for small business owners, as well as several co-branded cards.
How Can I Use My Capital One Card to Build Credit?
What do you do if your credit score is only fair (or worse), and you're consigned to the Capital One subprime credit cards reviewed in this article? You can use the card to build credit by exhibiting impeccable financial behavior, including:
Pay Your Bills Promptly
Late payments can really hurt your credit score, whereas on-time payments help. Credit card payments have a due date for each billing cycle, which is a certain amount of time (called the grace period, usually 21 to 25 days) following the end of the cycle.
You must make at least the minimum payment by the due date, or you'll be hit with late payment fees and possibly a higher interest rate (the so-called Penalty APR). Moreover, if your payment is more than 30 days late, it will be reported to the credit bureaus and cause your credit score to tumble.
In the FICO system, 35% of your score stems from your credit history, and late payments can reduce your score by dozens of points. This can affect your access to credit and the APRs you'll have to pay, as illustrated in the following table:

You're much better off paying the card on time. After six months of uninterrupted on-time payments, Capital One may reward you with a higher credit limit, a refund of any security deposit, and/or an invitation for a higher-quality credit card.
Keep a Lid On Your Credit
You want to limit your credit utilization ratio (i.e., CUR, defined as credit used divided by credit available) to 30% or less. CUR is constantly updated to reflect changes to your card balances and credit lines.

Ideally, you'll be able to keep your CUR below 20% to gain maximum traction with FICO, which bases 30% of its scoring on amounts owed. A high CUR is interpreted as a sign of financial distress and will hurt your score.

FICO looks at the CUR of each credit card you own, as well as the aggregate CUR for all your cards. Therefore, you need to keep the CUR of each card below 30%.

One way to control your use of credit is to consolidate your balances onto a single credit card and aggressively pay down that card. You can accomplish this efficiently by getting a new credit card with a 0% introductory APR for balance transfers.

You'll avoid interest charges as long as you pay off your transferred balances before the introductory period ends (usually six to 18 months). Fees of 3% to 5% per transfer usually apply.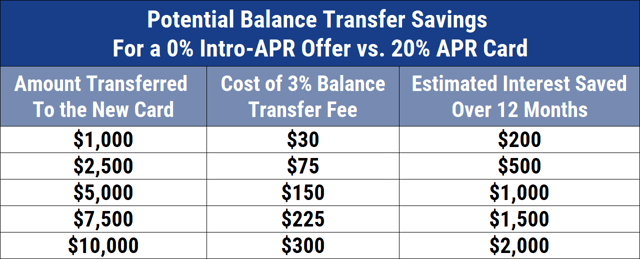 Alternatively, some consumers consolidate their credit card debt with a personal loan. This is a good alternative if you can't arrange interest-free balance transfers.

You can use the proceeds of a personal loan to pay off your credit card balances and then repay the loan in affordable monthly installments. The interest rates on personal loans are usually lower or equal to the APRs for credit cards, depending on your credit profile.
You can do minor things to help your credit score, such as not close old accounts you no longer use. FICO's scoring system allots 15% of your credit score to the age of your credit history, and closing accounts can hurt you by reducing your average account age.
FICO treats old accounts as a positive display of your ability to maintain your credit over a long period. The scoring model looks at your average account age as well as the age of each account. You'll be well-served by using all your credit cards at least once a year so none are deemed defunct.

Another 10% of your FICO score also stems from having a mix of different types of credit and debt. The scoring system considers a wide credit mix as another sign of creditworthy behavior as long as you always pay your bills on time.
That doesn't mean you should borrow money and open credit cards just to help your FICO score. As a general rule, you should only use debt when you need it.
Will Capital One Increase My Credit Limit?
Capital One maintains a six-month timetable for credit limit increases. That is, every six months or so, Capital One may consider giving you a higher credit limit, but only if you have a clean record of paying your bills on time.
If it decides to grant you an automatic increase, it will take effect immediately and with no fees.
Alternatively, you can request a credit line increase online or over the phone (800-955-7070) if six months have passed since your last one. Capital One will conduct a hard pull of your credit file when deciding whether to grant your request, so be aware that you may lose a few points on your credit score.

Capital One may ask for documentation of your financial status, including bank statements, pay stubs, and tax returns. You may also have to speak with a representative over the phone to answer any follow-up questions.
You'll want to observe certain dos and don'ts when speaking to an account rep about a higher credit line. The most important thing to remember is to avoid sounding desperate — emotions seldom enter into these decisions and usually work against you.
To plead your case properly, base it on the facts. These may include your spotless record for timely payments that exceed the minimum due, your relatively low utilization of credit, or any positive financial events such as a salary increase.
It pays to show respect to the Capital One rep — a belligerent attitude is as bad, or worse, than a desperate one. Remember, these people are professionals and will not tolerate foul language or raised voices.
Another pointer is not to be too greedy when requesting a credit limit increase. You're on fairly safe ground by asking for a 10% to 25% boost but asking for more than that may telegraph possible financial distress that will only hurt your chances.
The customer rep can respond to your request, but they aren't allowed to recommend a specific amount. They may respond positively if you mention your plans to perform a balance transfer from a different issuer's credit card.
Balance transfers can be quite helpful when you want to consolidate and pay down your debt. Look for credit cards offering 0% introductory APR balance transfers, where all you pay is a one-time fee for each transfer until the introductory period expires (usually six to 18 months).
Does Capital One Offer Any Business Cards That Are Easy to Get?  
Capital One offers five different business credit card choices under the Spark label. The easiest to get is the Capital One® Spark® Classic for Business, which is pitched to business owners who have fair or average credit, whereas the other Spark cards require good credit to excellent credit.
Capital One characterizes fair credit as arising from:
A loan default within the past five years, or
A limited credit history of three years or less. This includes students, authorized users, and folks new to the United States.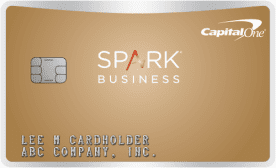 The Spark Classic lets you build your credit as you earn cash back on eligible purchases. The card charges no annual or foreign transaction fees and issues free employee cards on which you can specify spending limits.
Capital One's general eligibility requirements apply to this Spark card as well. Additionally, you cannot own more than four open credit card accounts with the card issuer, and you must agree to use the card only for business or commercial purposes.
On the downside, Spark Classic offers a fairly high everyday APR for purchases, balance transfers, and cash advances, and charges an even higher penalty APR if you are late making a payment. You can recover from the Penalty APR if you make at least the minimum payment on time for 12 consecutive billing periods.
As is the case for most business credit cards, the business and the business owner will be held liable for all transactions made on this card.
The card issuer also offered a co-branded business card, the GM BuyPower Business Card™ from Capital One. However, GM is transitioning to a replacement card offered by Goldman Sachs.
Most People Can Qualify For the Easiest Capital One Card to Get
If your wallet is begging for a credit card, the easiest Capital One card to get — the Capital One Platinum Secured Credit Card — is ready to take up residence. It's not only easy to get, but it's also worth getting, thanks to its low deposit requirements, access to higher credit limits, no annual fee, and $0 fraud liability.
The other three reviewed Capital One credit cards are all good choices for consumers with less-than-good credit. If you're far from an excellent credit score, consider getting one of these cards, using them responsibly, and building credit into something to make your wallet proud.
Advertiser Disclosure
CardRates.com is a free online resource that offers valuable content and comparison services to users. To keep this resource 100% free, we receive compensation for referrals for many of the offers listed on the site. Along with key review factors, this compensation may impact how and where products appear across CardRates.com (including, for example, the order in which they appear). CardRates.com does not include the entire universe of available offers. Editorial opinions expressed on the site are strictly our own and are not provided, endorsed, or approved by advertisers.