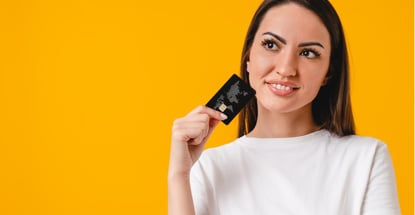 If you're confused about what it means to be "in good standing" on your credit card accounts, you're probably not alone. Confusion naturally arises when terms aren't well defined, and "in good standing" should be on any list of terms that lack a clear, consistent definition.
Issuers Use Different Definitions of "Good Standing"
One reason for the confusion is that card issuers don't all define being in good standing the same way.
In the broadest sense, this term may be used to describe any account that's being used in compliance with the card agreement. In a much narrower sense, it could mean any account that has never had a late or missed payment, or any account that had one or more late or missed payments in the past but is presently current on payments.
In this context, "payments" refers to your minimum payment for each billing cycle. Your minimum amount due each month should be shown on your monthly statement.
The best way to make sure your account remains in good standing is to always make at least your minimum payment on time. But your payment history may not be the only factor in your account status.
Other factors that could be in play include:
Is your account active or do you use your card rarely or never?
Do you have unpaid fees on your account?
Is your credit limit maxed out?
Do you have other card accounts with the same issuer or other accounts that aren't in good standing?
Do you have new negative items on your credit report?
If your card issuer is a bank or credit union and you have other bank accounts, such as a checking account or line of credit with the same financial institution, are those accounts in good standing?
If you tend to forget when your payment is due, put a note in your calendar a few days prior to the date to remind yourself. But the best strategy to avoid missed payments is to set up automatic payments with your card issuer.
If you can't make at least your minimum payment on time, contact your card issuer before your payment due date and ask if you can have more time to make your payment without a penalty. If you're a good customer and you usually pay on time, your issuer may give you some flexibility in your due date or waive your late payment fee as a courtesy after you pay.
Keep in mind that your minimum payment may not be enough to reduce your debt. If your account is in good standing, paying more than the minimum should lower your outstanding balance and increase the amount of credit you have available.
Credit Bureaus Also Have Definitions of Good Standing
Another cause for confusion is that a card issuer's definition of good standing may not be the same as the definition that's used to report an account's status to the major credit bureaus — Experian, Equifax, and TransUnion. On a credit report, "an account in 'good standing' is an account that has had no negative payment history, past or present," according to Experian.

Having credit card accounts in good standing may raise your credit scores and having card accounts that aren't in good standing may lower your credit scores. The impact depends on how your issuer reports those accounts to the credit bureaus.
If you're an authorized user on someone else's card, the standing on that account may help or hurt your scores as well. As an authorized user, you're not responsible to the issuer for the card balance, but your behavior can still affect whether the account remains in good standing.
If your scores are poor, it may be harder for you to qualify for new cards. Premium cards with the best perks, benefits, rewards, and special offers typically require excellent or good credit to qualify.
How to Find Out Whether Your Credit Card Account is in Good Standing
A third source of confusion is that your card issuer may not tell you in specific language whether your account is or isn't in good standing. Instead, you may notice subtle, or not-so-subtle changes if your account status slips.
For example, your purchases may be declined, you may not be able to earn or redeem your rewards or special offers, or your credit limit may be lowered.
Those changes don't necessarily mean your account isn't in good standing. Any of them can have other causes. For example, your purchases may be declined if your card was reported as lost or stolen, which normally wouldn't affect whether your account was in good standing.
If you notice a pattern of changes that limits your ability to use your card, reach out to your card issuer and ask for clarification of your account standing.
Why Good Standing Matters
If you value the perks you get with your credit cards — and you should — keeping your account in good standing is important. Without it, you could lose some or all of those benefits.
In addition to late payment fees, declined purchases, or a lower credit limit, you could be charged a higher rate for new purchases, your rewards points may be frozen or forfeited, or your account may be suspended or closed.
With a suspended or closed account, you'll still owe your full credit card balance and you'll still have to make your minimum payment each month. But you won't be able to use your card for new purchases, redeem points or rewards, or access any of the card's other benefits.
What to Do if Your Card Account is Not in Good Standing
If you always make your card payment on time and you haven't violated any of the terms or conditions of your card agreement, your account is probably in good standing.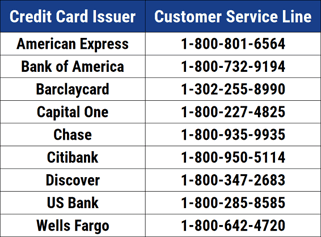 If you're not sure or you have concerns, reach out to your card issuer and ask about your account status. If your issuer says your account isn't in good standing, ask why that's the case and what you can do to remedy the situation. You'll typically need to pay your full minimum payment due as part of the process to return your account to good standing.
If you can't make your payment due to financial hardship, your issuer may be willing to lower your minimum payment, waive or refund a late payment fee, lower your interest rate, or offer you a payment plan that may make your debt more affordable for you. These accommodations are usually on a case-by-case basis.
If you have multiple card accounts that aren't in good standing, don't panic.
Card issuers typically want their customers to have open, active accounts. No matter how dire your situation seems, you should still contact your card issuers and ask them what you can do to improve your account standings. Your issuers may be willing to work with you to resolve your situation.
The solutions may take time but will be easier than your worst imaginings.
An Account in Good Standing Gives You a Choice of Credit Cards
With one or more card accounts in good standing and acceptable credit scores, you may be well-qualified to get more credit cards that you want. Having a variety of cards can help you maximize the benefits and rewards you receive.
The opportunity to add cards to your wallet is yet another reason to keep your existing card accounts in good standing.
Advertiser Disclosure
CardRates.com is a free online resource that offers valuable content and comparison services to users. To keep this resource 100% free, we receive compensation for referrals for many of the offers listed on the site. Along with key review factors, this compensation may impact how and where products appear across CardRates.com (including, for example, the order in which they appear). CardRates.com does not include the entire universe of available offers. Editorial opinions expressed on the site are strictly our own and are not provided, endorsed, or approved by advertisers.