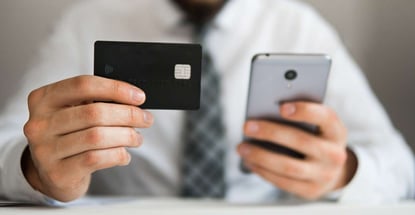 The average credit card debt per U.S. household hovers over $8,000. Although this number is shocking, it doesn't mean you should cut up your cards and banish them from your life altogether.
In fact, when used wisely, credit cards can actually improve your financial health. From increasing your credit score to offsetting everyday costs and travel expenses, and providing additional protection for big-ticket purchases, credit cards can be valuable tools toward managing your money better.
At least a few times a year, it's a good idea to review your credit card habits and make sure you're doing everything you can to stay out of debt and build good credit. Here's a quick look at the different credit card strategies you should begin using to improve your financial health.
1. Automate Payments
Missing payment deadlines from time to time may seem harmless, but credit card companies take this seemingly minor mistake seriously. And, perhaps more importantly, so do the credit reporting bureaus and scoring agencies.
To start, your tardiness will likely result in a late fee (usually $25 for the first missed payment and then $35 on average if you've been late on your payment within the past six months). Plus, you could get hit with a penalty interest rate of up to 29.99%, which can add a significant amount to your debt load depending on your current balance.
If your payment is more than 30 days late, it can be reported to the credit bureaus as a delinquent payment. Since your payment history is worth up to 35% of your FICO credit score, this can mean serious credit damage. Plus, late payments can stay on your credit reports — and impact your scores — for up to seven years.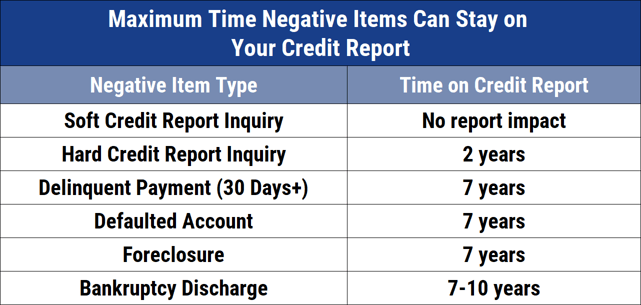 Setting up automatic payments for at least the minimum due will ensure you never miss a deadline. Better yet, automate payments to cover the entire bill so you don't start racking up a balance.
2. Pay Balances In Full
Reward cards are popular these days and make total sense to use since you can get something back for the purchases you're making anyway. However, those who regularly carry a balance on their cards from month to month won't truly benefit from the money-saving perks they earn.
That's because the interest you pay on your balance ultimately dilutes the rewards. In some cases, you may be paying more in interest than you are actually receiving in cash back or travel points.
To avoid this, treat your credit card like a debit card and only charge what you can pay off in full each month. Reviewing your checking account balance on a daily basis can help deter you from overcharging.
If you absolutely must carry a balance, consider getting a credit card with an introductory APR offer. These deals can provide six months or more of 0% APR on new purchases and/or balance transfers, saving you from high interest rates for the duration of the promotional period.
3. Track Spending
Credit card spending can easily spiral out of control if you aren't paying close attention to what you're buying or how much you're charging with each swipe. And keeping track of your spending means more than just glancing at your statement each month.
It's easier than ever to track your spending, however. A number of useful mobile apps can be downloaded that can help you track your purchases, with most manual and automatic tracking options available. Some popular apps include:
Personal finance apps link all your credit cards in one place so you can better manage your spending and pinpoint areas where you need to cut back. Not to mention, reviewing your accounts regularly will help you spot inaccurate charges or remind you to cancel that trial membership before the expiration date. Plus, this is crucial to spot any fraudulent charges.
4. Evaluate Your Card Collection
At least once a year, you should evaluate your credit card collection to ensure each and every card is pulling its weight. This can be particularly important for cards that have annual fees.
Look at your card usage for each card over the last year and do the math to see if the card's rewards or extra benefits have made up for the annual fee. If not, consider canceling the card or downgrading it to a similar product with no fee.
Additionally, consider if you actually need all of the cards you own. Although travel hackers suggest opening multiple cards to stockpile introductory bonus offers and earn free flights and hotel stays faster, some people will get themselves into trouble by carrying several cards in their wallet at the same time.
For some users, the more available credit you have to use, the more likely you are to overspend and get into debt. Having too many cards can also make it more likely you'll miss an important due date. Ultimately, it may be smarter to choose one to two cards that fit your spending and rewards needs so you can avoid the temptation to charge more than you can afford.
5. Know Your Card Terms
Before you sign up for a new credit card, make sure to read the fine print. An introductory APR of 0% is attractive, but it's much more important to know what the interest rate is after the promotion ends and whether you will be charged retroactive interest on any purchases made and not paid off during that initial period.
Ultimately, you want a credit card that offers a low interest rate and doing your homework can keep you from getting into a sticky situation when the promotional offer ends. You also want to check if there's a yearly fee associated with the card, such as cash back rewards.
Although there are plenty of cards that don't carry annual fees, those with generous programs often do. This fee, which is sometimes waived for the first year to attract new cardmembers, can range from $25 to a whopping $500 depending on the credit card.
6. Redeem Rewards
Using travel rewards to book free hotels and flights or applying cash back to your credit card statement are all smart ways to stretch your budget further. However, studies show that $16 billion in reward points go unredeemed every year.
Why? Well, consumers often hoard rewards to save up for a valuable redemption opportunity. After all, you want to make sure you're getting something great for all those purchases you made.
But, many cardholders lose their rewards each year due to inactivity or by letting them expire. Don't fall into this same trap.
Review your credit card rewards program details to understand exactly how you can earn and redeem rewards or what will happen to points or cash back rewards that don't get used right away. Then, think about how you can start redeeming your rewards — perhaps to offset gift purchases, travel costs and other everyday card expenses.
7. Take Advantage of Extra Perks
Beyond the reward program your credit card offers, you may be missing out on extra perks simply because you aren't familiar with them. In fact, many credit cards offer basic cardholder benefits like purchase and return protection, extended warranties, and rental car insurance coverage.
For example, the Chase Sapphire Preferred® Card, a popular travel card, offers primary rental car insurance. It also comes with trip delay travel insurance that can reimburse you if your flight is late or your trip is canceled for a covered reason.
Get familiar with the perks your card offers as this may allow you to decline insurance coverage pushed by rental car companies and pricey extended warranty policies pitched by electronics retailers to save you money.
Advertiser Disclosure
CardRates.com is a free online resource that offers valuable content and comparison services to users. To keep this resource 100% free, we receive compensation for referrals for many of the offers listed on the site. Along with key review factors, this compensation may impact how and where products appear across CardRates.com (including, for example, the order in which they appear). CardRates.com does not include the entire universe of available offers. Editorial opinions expressed on the site are strictly our own and are not provided, endorsed, or approved by advertisers.