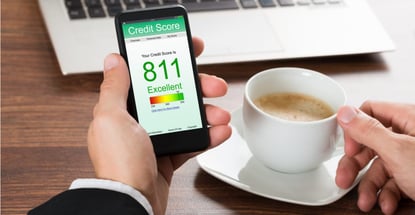 We must compliment your interest in the best credit cards for excellent credit with no annual fee. Not only have you managed your credit brilliantly, but you also have a keen eye for saving a buck. 
These cards all provide good benefits and charge you nary a penny in annual fees. They prove you can have your cake, eat it, and not put on any weight. Bon appetit!
Best Cards For Excellent Credit With No Annual Fee
Whether you want cash back, travel rewards, or 0% financing, these cards have it all, and should handily meet your spending needs.
Discover it® Cash Back epitomizes everything we like in a no-annual-fee card. Its generous cash rewards and famous Cashback Match propel it to the top of our list. The card's issuer, Discover Bank, can offer you several savings, money market, and retirement account products if you'd like to compound your cash back rewards. 
The Chase Freedom Unlimited® card belongs to a select group of cards that offer Chase Ultimate Rewards points on all your eligible purchases. You can redeem your points for cash at any time or use them to book and pay for travel purchases. The high-powered JP Morgan Chase Bank allows you to integrate this card with its many other financial products seamlessly. 
The Chase Freedom Flex℠ card offers a low variable APR to the portion of its cardmembers with good to excellent credit. The card is aptly named, considering the variety of rewards and bonuses it provides. If you ever upgrade to a Chase Sapphire card, you can transfer this card's Ultimate Rewards points, automatically enhancing their value when used for travel.
Discover it® Miles offers all the goodness of its cash back sibling optimized for folks who travel. The card's first-year Miles-for-Miles Match is remarkable for any travel card, and especially one that doesn't charge an annual fee. Frugal travelers will appreciate the card's lack of a foreign transaction fee. As with all Discover cards, this card's rewards are always available and never expire.
Interestingly, the Capital One VentureOne Rewards Credit Card has generous credit limits, reportedly as high as $20,000. That's notable for a card that doesn't charge an annual fee. Enjoy travel flexibility by transferring your miles to one of several airline and hotel loyalty programs.
If you're planning a road trip, consider getting the Discover it® chrome. You'll earn extra cash back every time you gas up the car or stop for a meal. Moreover, your new card provides a Cashback Match for the first year, making your excursion all the more memorable. 
The Capital One Quicksilver Cash Rewards Credit Card offers no-nonsense rewards on all your eligible purchases. With substantial benefits, including travel accident insurance, extended warranties, and virtual card numbers, this card delivers.
The Citi® Double Cash Card doubles your cash back on every purchase, whether you're a new cardmember or a long-time customer. You can convert your reward money to Citi ThankYou Points and redeem them for cash or a gift card, among other items.
If you're a Capital One fan but aren't interested in earning miles, the Capital One SavorOne Cash Rewards Credit Card may be more your style. You get a relatively high cash back rate on dining and entertainment, including popular streaming subscriptions, plus handsome introductory offers. 
Cash back your way separates the Bank of America® Customized Cash Rewards credit card from its competitors. This flexibility means you can change your favored rewards category as often as once per month.  In addition, by maintaining a large balance in a Bank of America checking account, you can earn Preferred Rewards with even more value.
The Bank of America® Travel Rewards credit card is all about the reward points. You earn reward points on every purchase and redeem them to pay for travel expenses. This travel credit card offers a modest welcome bonus and charges no foreign transaction fees. 
What Is Excellent Credit?
The major credit bureaus quantify a person's creditworthiness by calculating and assigning one or more credit scores. FICO is the dominant scoring system, with scores that range from 300 (worst credit) to 850 (best credit). The credit bureaus collect credit-related information on millions of consumers and use it to compute new scores each month. 
An excellent FICO score is 800 or higher. Achieving that score allows you to access credit at the lowest current interest rates. 
You earn an excellent credit score by handling debt responsibly over an extended period. Only exemplary behavior will get you a FICO score of 800 or higher. That means you consistently pay your bills on time, keep your debt levels low, and check your credit reports for errors. 
Credit card issuers will clamber for your business when you have excellent credit, and loan officers will promptly return your phone calls. You can leverage your high score to access credit cards with generous spending limits and valuable perks. 
What Kind of Rewards Can You Get on Cards For Excellent Credit With No Annual Fee?
An excellent credit score means you can get just about any credit card you want. There is no shortage of cards targeting consumers who have the best credit. Many of these cards have high annual fees and offer outstanding benefits, like free access to airport lounges, invitations to exclusive events, and attentive concierge service. Generally, the most rewarding cards have the highest annual fees.
But what if you don't want to shell out hundreds of dollars a year for a fancy credit card? Credit card issuers know you are out there and offer products that may perfectly suit your needs.
The cards in this review charge no annual fee yet deliver substantial benefits befitting an excellent credit score. Typical features include:
Attractive rewards: You'll receive relatively generous cash back, points, or miles rewards. You may receive a high rewards rate for select purchases or an unlimited flat rate on everything you buy.
Signup bonuses: Most of these cards offer a moderate welcome bonus in the $250 to $500 range. You should have no difficulty spending enough on eligible purchases to qualify for the reward during the three-month introductory period.
Introductory 0% APR: This is a common perk for this class of cards. Credit cards offering this benefit let you avoid interest charges on the balances you carry, permitting you to finance your spending for free. With excellent credit, you'll have no problem qualifying for cards that offer introductory periods of 15 months on both purchases and balance transfers.
Low Regular APRs: Annual percentage rate (APR) is the standardized metric that credit cards use to indicate how much interest they charge on unpaid balances. You shouldn't pay a variable APR above 15% when you have excellent credit. Some cards in this review charge as little as 11.99%. While still relatively high compared with bank loan rates, these APRs are about the best you can expect from a credit card.
Rewards matching: We've included three Discover credit cards, each offering a first-year match on cash back or miles. The Discover Cashback Match and Mile-for-Mile Match programs are available only to new cardholders and only for the first year of ownership. At the end of the first year, Discover will tally all the rewards posted to your account during the year and pay you a one-time matching lump sum. The Citi® Double Cash Card offers a match of sorts, paying you 1% on your purchases and another 1% on your payments. It's a flat 2% cash back on all purchases, an excellent rate. Moreover, you can enhance your cash rewards by buying Citi ThankYou Points with them.
Sensible benefits: An annual fee of $0 is a nice benefit, but it restricts how many other benefits the card can afford to bestow. Several of the cards in this review provide travel-related perks, including insurance against trip interruption and baggage loss. You should also expect free credit monitoring and score reporting. Cards with annual fees offer more expensive bonuses, such as travel vouchers, airport lounge access, and TSA Precheck reimbursement.
If you have excellent credit and select a no-annual-fee credit card, you've decided against some of the extra benefits that expensive cards offer. That can save you hundreds of dollars a year. For many, the trade-off is worthwhile.
Which Is the Best Rewards Program?
It's hard to choose one rewards program and proclaim it superior to the others. Each card issuer thinks hard about the details of its rewards programs and crafts them to attract a slice of the consumer public. 
The three reward methods are:
Flat: All purchases earn the same rewards rate. The rewards are unlimited. Most flat rates range from 1% to 2%.
Tiered: Rewards rates vary by merchant type. The high-tier amounts are limited. For example, a tiered card may let you earn 5% cash back on travel purchases and grocery store purchases of up to $1,500 a quarter and an unlimited 1% on all other everyday purchases.
Rotating: The merchant type for the top reward rate changes every quarter. You must activate the maximum rate each quarter. Rewards at the high rate are limited, but all cards feature an unlimited 1% rate on all other everyday purchases. A card may combine rotating and tiered reward methods (for example, Chase Freedom Flex℠).
The three rewards types are:
Cash back: You can receive your money in one or more forms, including a check, statement credit, or gift card. A statement credit immediately reduces your account balance for the billing cycle.
Points: These are rewards that you can use to make purchases. You may be able to convert bonus points to cash or miles. Note that the listed Chase cards, although they advertise as cash back, actually pay you with reward points that easily convert to money. You may be able to transfer points as miles to the rewards programs of travel partners (i.e., airlines and hotels). The redemption value of bonus points can vary by card and over time.
Miles: These credit cards offer either flexible miles or a co-branded airline's dedicated frequent flyer miles. You can use flexible miles with any participating travel partner, which is the case for the cards in this collection. Alternatively, you can transfer dedicated frequent flyer miles to a co-branded airline's loyalty program. The value of rewards miles depends on the card issuer and the participating partner. That value can change over time.
The chart hints at the variety and complexity of rewards programs, even those from the same issuer.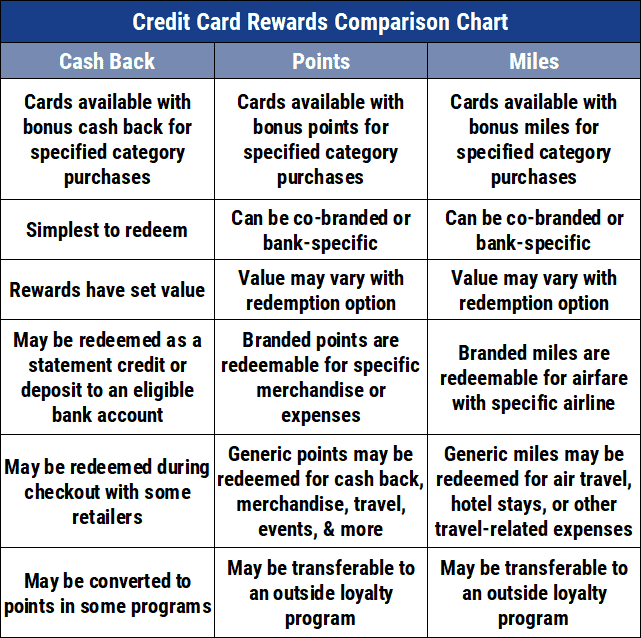 Some credit cards companies offer special rewards redemption websites. These include Chase Ultimate Rewards® and Capital One Shopping.
In the case of Chase cards, the bonus points you earn with the Chase Sapphire Preferred® Card are worth 25% more when you redeem them for travel purchases via Chase Ultimate Rewards®. That value inflation rises to 50% for Chase Sapphire Reserve®. 
We excluded the Sapphire twins from this article because they charge annual fees. However, you can transfer points from the Chase Freedom cards to any Sapphire card you also happen to own, thereby earning the extra redemption value.
Ultimately, the best rewards program is the one that works best for you.
Which Credit Card Can I Get With an 800 Credit Score?
An 800 credit score is the key to unlock access to almost every rewards card on the market today, including the most exclusive cards with high annual fees. One well-known exception is the American Express Centurion® Card (The Black Card), available by invitation only. If you have to ask how much the card costs, it's not for you.
We've already touched on the kinds of rewards and benefits you can get from the most expensive credit cards. A few things to keep in mind:
An 800 credit score certainly earns you bragging rights. Depending on how much you are willing to spend on annual fees, the score can bring you a whole lot more.
Which Is the Most Difficult Credit Card to Get?
Our research indicates that all the cards in this collection require a credit score of at least 670. We don't think any one of them is appreciably harder to obtain. 
Nonetheless, Chase is well-known for offering cards to consumers with only good to excellent credit. As if to prove it, Chase is conspicuous in not offering a secured credit card.
Generally, we recommend you have a FICO score of at least 600 to apply for a Chase card.
How Many Cards Should You Own?
We believe most Americans would benefit from owning and using at least one credit card. Possessing a card helps you build your credit profile and helps qualify you for a mortgage or car loan. In addition, some businesses (e.g., car rental agencies, airlines, and hotels) require you to have a credit card before making a reservation. 
Your credit reports are helpful beyond just getting loans. A report documenting responsible use of credit may one day help you land a job, open a utility account, or get an apartment. 
We also can make a case for owning a second card. It will come in handy if your first card is lost, stolen, or topped out. Having a second card in your wallet can prevent embarrassment when a waiter informs you that your primary card didn't go through.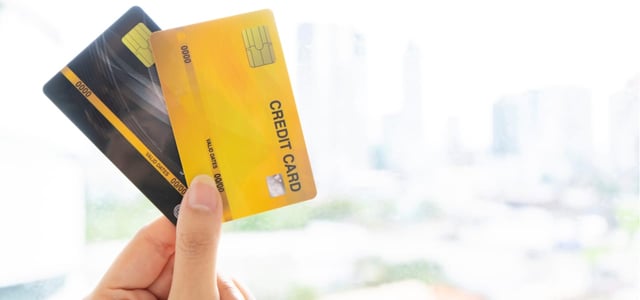 A second card can help you pay for a big-ticket purchase that costs more than your primary card's available credit limit. If you run a small company, you will want a business rewards card to avoid intermingling your personal and business bills.
Another reason to own a second card is to widen the range of purchases that qualify for high rewards. For example, you may have different cards optimized for use at gas stations versus hotels.
If you are contemplating a large purchase or set of balance transfers, a new rewards card with a 0% introductory APR can save you hundreds in interest. 
Folks with credit scores of 800 or higher can choose to own as many credit cards as they want. Sure, there's a minor penalty for each new credit card application, but the impact on your score will disappear after one year. Having earned excellent credit, you undoubtedly have the good judgment to own the appropriate number of credit cards for your unique lifestyle.
What Are the Costs of Cards For Excellent Credit With No Annual Fee?
No annual fee is quite different from no fee. Credit card companies need fees to generate profits because many card owners pay their total balances each month. The money you save by avoiding interest is the money issuers need to meet their income forecasts. Fees make the difference.
Cards for excellent credit can't pile on fees indiscriminately since their consumer base has plenty of opportunities to apply elsewhere. Generally, cards in this category carry only the most generic charges. These include:
Penalty fee: You'll have to fork over anywhere from $28 to $40 for missing the billing cycle payment date. Some cards may also charge a fee when you exceed your spending limit.
Foreign transaction fee: In this category of credit cards, you should expect issuers to waive this fee, but that's not always the case. The typical amount, if charged, is 3% of the item's cost on purchases you make abroad. 
Cash advance fee: This fee is usually 3% to 5% of the borrowed amount. In addition, you'll accrue interest daily until you repay the advance. With excellent credit, you should expect a lower-than-average variable APR on cash advances.
Balance transfer fee: If you want to consolidate your credit cards, expect to pay a balance transfer fee of 3% to 5% per transaction. Cards charge a balance transfer fee even if you take advantage of a 0% introductory APR on transfers. Occasionally you may find a card that waives the charge if you are not participating in a balance transfer promotion.
We would be surprised to find certain fees on cards for excellent credit. Nuisance fees like application fees and monthly maintenance fees are unthinkable. 
Likewise, you should be able to add an authorized user without paying a fee for an additional card. And no issuer of cards in this category would think to charge you for increasing your credit limit. 
As always, we recommend you review a card's terms and conditions before agreeing to own it.
Compare Cards For Excellent Credit With No Annual Fee
It's good to have excellent credit and smart to conserve your money. That's why the best credit cards for excellent credit with no annual fee are a perfect fit for your lifestyle. The 11 cards in this review will deliver most of the perks you need without requiring expensive yearly fees. 
Investigating these cards couldn't be easier. Simply click on the APPLY NOW link for any card that catches your fancy. We'll transfer you to the issuer's website, where you can find all the benefits prominently displayed (and all the costs in tiny little print). 
You've earned a terrific credit score — now go and enjoy it!
Advertiser Disclosure
CardRates.com is a free online resource that offers valuable content and comparison services to users. To keep this resource 100% free, we receive compensation for referrals for many of the offers listed on the site. Along with key review factors, this compensation may impact how and where products appear across CardRates.com (including, for example, the order in which they appear). CardRates.com does not include the entire universe of available offers. Editorial opinions expressed on the site are strictly our own and are not provided, endorsed, or approved by advertisers.