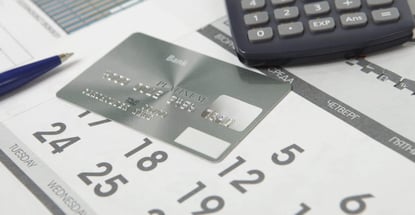 Imagine this scenario: You own five credit cards with a combined unpaid balance of $10,000. Right now, you're paying more than $200 per month in interest charges. Wouldn't you like to pocket that $200 instead, perhaps using it to help pay down your debt?
If your answer is "Of course!", this article is for you. It will tell you all about consolidating your credit card debt and avoiding interest charges for at least one year. In my book, that's a darn good deal.
21-Month 0% Balance Transfer Cards
The following cards offer the longest 0% balance transfer promotions currently available from a major bank. You'll have almost two years to pay down your existing card debt without spending a penny on interest (although transfer fees apply).
The Citi® Diamond Preferred® Card provides a remarkable introductory period for 0% APR balance transfers. The card offers reasonably high credit limits — yours will depend on your credit profile. 
You can also sign up for automatic account alerts by email or text and choose any payment due date within the month. This contactless, chip-enabled card lets you tap a card reader to shop safely. It is our top choice among balance transfer cards.
The Citi Simplicity® Card has much to offer, starting with its 21-month balance transfer promotion. It also provides automatic account alerts, 24/7 customer service, flexible payment due dates, contactless pay, and digital wallet compatibility.
But the card's lack of a rewards program is a definite downer for cardholders. On the plus side, you receive extensive protection against unauthorized charges, and Citi Identity Theft Solutions can help you resolve problems arising from lost or stolen cards.
18-Month 0% Balance Transfer Cards
While the 0% APR promotions on the following cards aren't the longest available, 18 months is still a good chunk of time to pay off your transferred balances.
The Discover it® Balance Transfer card isn't known for high credit limits, which may limit the usefulness of a credit card balance transfer. But you may get a larger spending limit if you have excellent credit.
This card charges a small fee for each balance transfer transaction. But that fee is far less than the amount you'd spend on interest charges from a high-APR credit card. You can take advantage of this card's lack of a foreign transaction fee when you travel abroad. 
The Citi® Double Cash Card is an excellent choice among credit cards with 0% balance transfers because of its potentially high credit limit and cash back on every eligible purchase. You can redeem your cash rewards as a statement credit, points, a direct deposit into a bank or credit union account, or a mailed check. Transferred balances do not earn rewards.
Only the balance transfers you complete within four months of account opening qualify for the 0% APR. The Citi® Double Cash Card is a World Elite Mastercard, providing valuable benefits, including access to premium experiences and 24/7 concierge service.
The Chase Slate Edge℠ is a unique card offer thanks to the opportunity cardholders have to earn a lower APR over time. While you'll still get the promotional 0% balance transfer offer upon account opening, you can lower your interest rate by 2% every year. 
There are no rewards, but if you tend to carry a balance month to month, a low-rate card such as this one can help you save money in the long run.
15-Month 0% Balance Transfer Cards
The cards in this group currently provide at least 15-month balance transfer periods. Bear in mind that credit card companies can change or withdraw their introductory promotions at any time.
The Bank of America® Customized Cash Rewards credit card has a 0% intro APR on purchases and balance transfers, after which the regular APR kicks in. The balance transfer offer applies only to transactions you make within 60 days of account opening. 
The card features no annual fee and your choice of a bonus merchant category. International travelers take note: This card charges a foreign transaction fee on purchases you make in a foreign currency.
Bank of America® Travel Rewards credit card may offer an initial spending limit of $10,000 or more to creditworthy applicants. The card's 0% APR introductory promotion currently applies to purchases and balance transfers. The card also provides a signup bonus and unlimited rewards.
This no-annual-fee card is an obvious choice for travelers with Bank of America accounts. The value of your reward points increases if you are a member of the bank's Preferred Rewards program. 
The Bank of America® Customized Cash Rewards credit card offers the simplicity of a flat cash back rate with the convenience of a promotional interest-free balance transfer period. Consumers receive the customary protections that all Bank of America credit cardholders currently enjoy. 
These safeguards include Balance Connect® for overdraft protection, fraud protection on all unauthorized purchases, and digital wallet and contactless chip technology.
The Chase Freedom Unlimited® is the second offering from Chase Bank on this list. This Visa Signature card provides an initial credit limit of at least $5,000, but cardholders with excellent credit may receive a substantially higher credit line.
This card offers a signup bonus and a higher rewards rate on the travel purchases you arrange through Chase Ultimate Rewards. All eligible purchases earn points redeemable for travel, cash, gift cards, and other items. 
The Discover it® Miles is another offer from Discover, albeit with a slightly shorter 0% intro APR period than its balance-transfer sibling. This card is for those who prefer to earn travel miles over cash back. Cardmembers earn an unlimited Miles-for-Miles match on all rewards posted during the first year of card ownership.
You'll receive your matched miles a month or two after the first year ends. You can redeem your miles anytime for cash or purchases made through PayPal and Amazon.com.
The Luxury Card™ Mastercard® Black Card™ offers a good flat rate on airfare redemptions but charges a hefty annual fee. Its 0% APR promotion for balance transfers only applies to transfers you post within 45 days of account opening.
The card features no foreign transaction fees and a concierge service that will book the best spas and five-star restaurants at your request. Note that you'll pay a stout authorized user fee to share your account with your significant other.
What Is a 0% Balance Transfer Card?
A 0% balance transfer credit card is a traditional credit card that offers interest-free financing on balance transfers for at least six months. The longest introductory period currently available is 21 months, but numerous cards provide 15- or 18-month promotions.
Some cards offer 0% financing on new purchases, with or without an accompanying balance transfer promotion. The introductory periods for dual-promotion cards need not be the same. Each issuer's offer is unique, so the length and terms of these promotions vary with the card you choose.
A 0% balance transfer promotion lets you transfer the balances from your other credit cards up to the dollar limit your new credit card specifies. You can repay the balance over the promotional period without incurring interest or finance charges.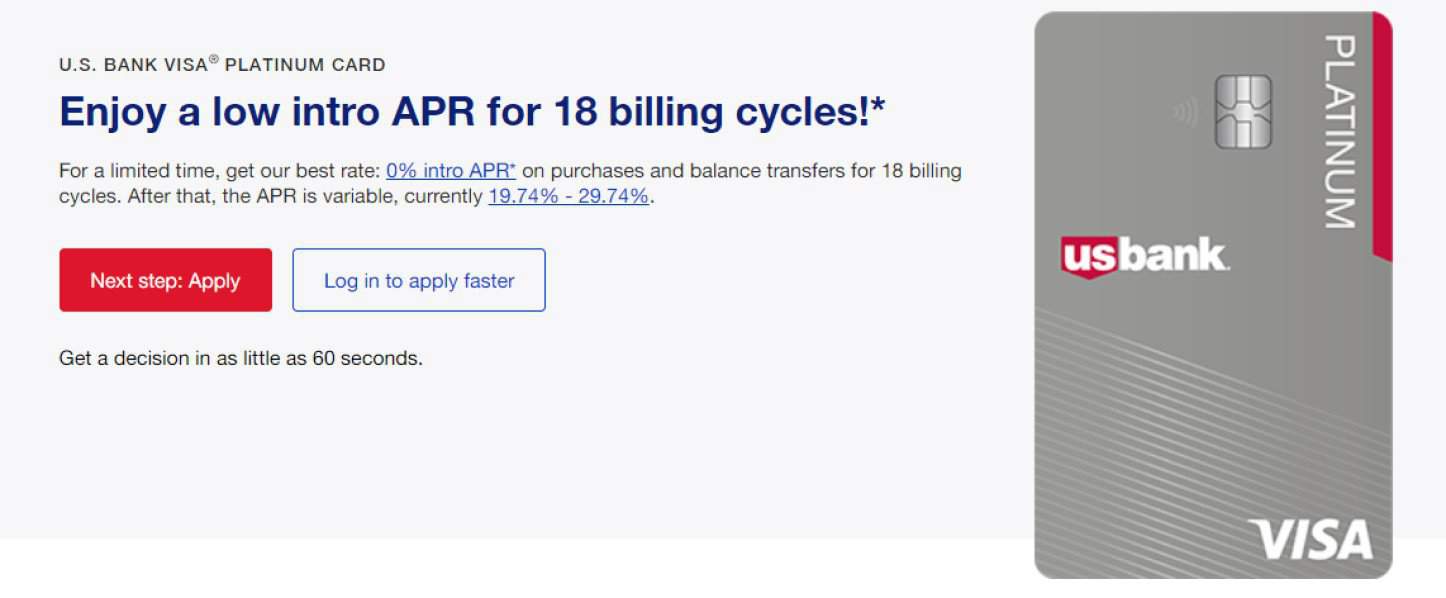 Paying down the balance is up to you — the promotion doesn't compel it. But the credit card will begin charging interest on the unpaid balance when the promotion expires, so it's a good idea to repay the entire balance before the promotional period ends.
The promotion is especially valuable if you owe money to one or more high-interest credit cards whose interest fees absorb a large proportion of your monthly payment. With a 0% balance transfer credit card, your payments go toward your principal balance exclusively, allowing you to pay down your debt faster.
Balance transfer fees apply — typically 3% to 5% for each transaction. Sometimes, cards charge a smaller transfer fee during the promotional period and then raise it once the promotion ends. 
Your balance transfer card may also charge an annual fee. Be sure to read your card's terms and conditions before you apply so you understand the rules regarding the promotional period. Doing so can eliminate nasty surprises down the road.
For example, many cards terminate their 0% APR promotions if you miss a payment. Should this happen, your unpaid balance will start accruing interest immediately.
You should also check the regular APR that will go into effect once the promotional period ends. That's the interest you'll pay on any remaining balance after the promotion expires.
Some balance transfer promotions impose short deadlines (i.e., 45 to 120 days) for transfers to qualify for the 0% interest. Only transfers you request within the deadline will receive the 0% APR. Balance transfer promotions from Discover and Chase do not impose early deadlines.
Consolidating multiple debts through a 0% balance transfer offer is very popular among consumers who would rather not pay multiple monthly credit card bills.
Aside from the promotion, a 0% balance transfer credit card works the same as any other unsecured credit card. You can make online, in-store, and in-app purchases, pay bills, take cash advances, and carry a balance over multiple billing cycles.
How Do I Apply for a 0% Balance Transfer Credit Card?
You can apply online for a 0% balance transfer card just as you would with any other credit card. You'll find the online applications for the reviewed cards by clicking the links above.
An application will ask for your primary identifying data, including your name, address, email address, phone number, and Social Security number. It may require details about your income, employment, housing costs, and debts so the issuer can verify your ability to repay any balance you accrue on the new credit card. This information also helps the credit card issuer set your credit line and regular APR.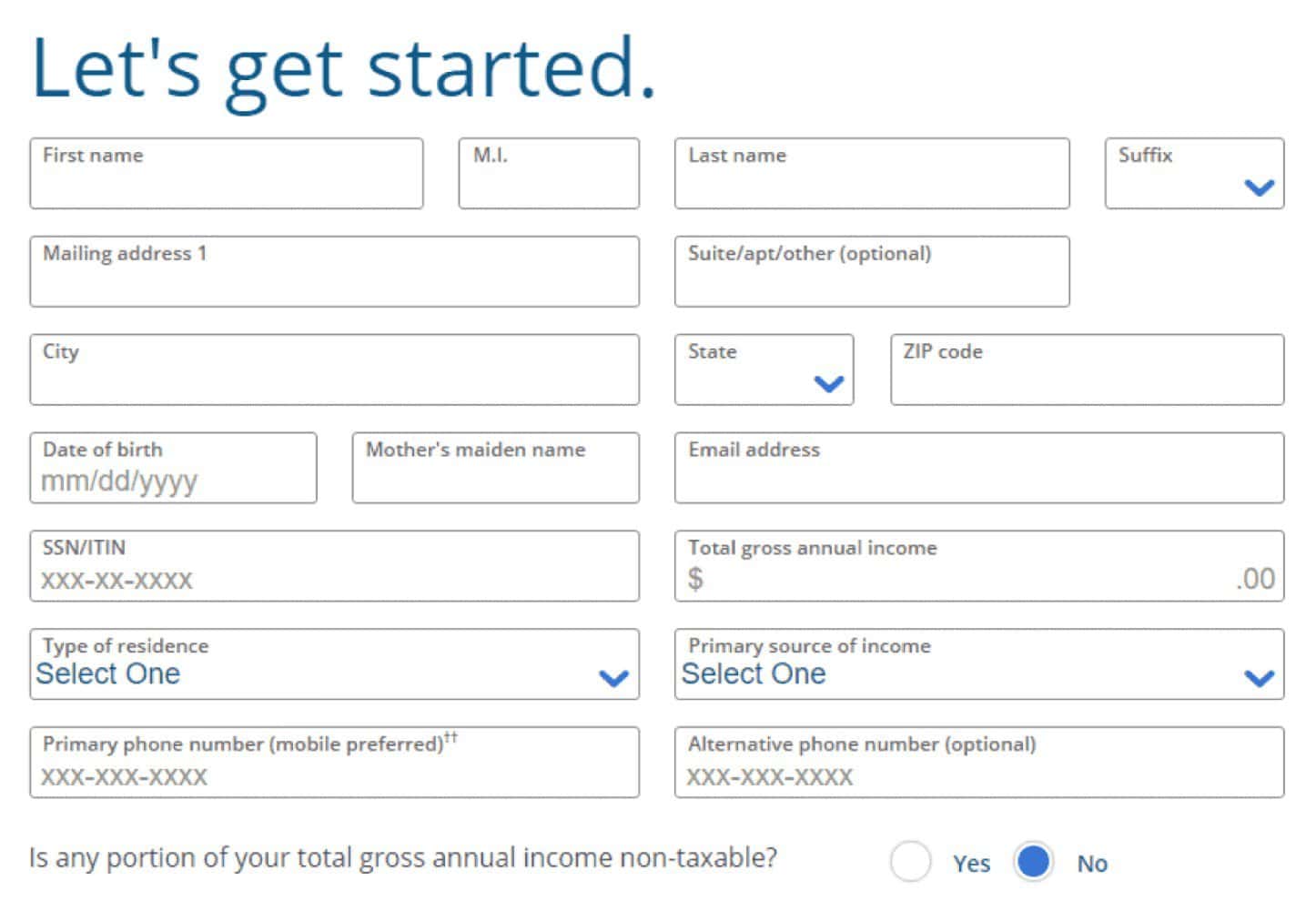 Once you submit your application, the bank will run a hard credit check to see your credit score and history. This process takes a matter of seconds, thanks to automated underwriting systems. The issuer will usually give you a decision soon after you submit your application.
Many issuers let you prequalify for a credit card without requiring a hard credit check. The application is essentially the same, but the process won't impact your credit score. Prequalification doesn't guarantee final acceptance, but it at least tells you whether approval is feasible.
Upon final approval, the issuer will immediately disclose your new card's credit limit and APR. You can e-sign the card agreement after reading and agreeing to the card's terms and conditions.
The card should arrive in the mail within three to 10 business days. The issuer may immediately give you access to your new credit account via a temporary credit card number. Otherwise, you must wait to receive and activate your card to begin using it.
If the credit card issuer denies your application, you should receive an Adverse Action Notice (AAN) in the mail within seven to 10 business days. The Fair Credit Reporting Act requires issuers to send these notices to rejected applicants. The AAN can help you fix deficiencies in your credit profile by providing the following information:
The reasons for your rejection
The information sources (typically, a major credit bureau) upon which the creditor relied, including your credit scores and reports
Instructions on how to get a free copy of your credit reports
Information on disputing credit report items you feel to be in error
Sometimes, the automated underwriting system can't give you a quick decision. A delay may occur if your application has misspellings, inconsistencies, or unverifiable data. The issuer may require more information from you to make a final decision.
If the credit card company needs extra time to decide, it will place your application on hold for up to 30 days and specify the documentation it needs to finalize its decision. The issuer will cancel your application, and you will have to reapply later if you do not provide the additional information within the 30-day window.
Something to keep in mind when applying for credit cards is the number of hard inquiries on your credit report. Creditors run hard credit checks to access your credit history whenever you formally apply for a credit card or loan. This inquiry remains on your credit file for two years but impacts your credit score for only one year.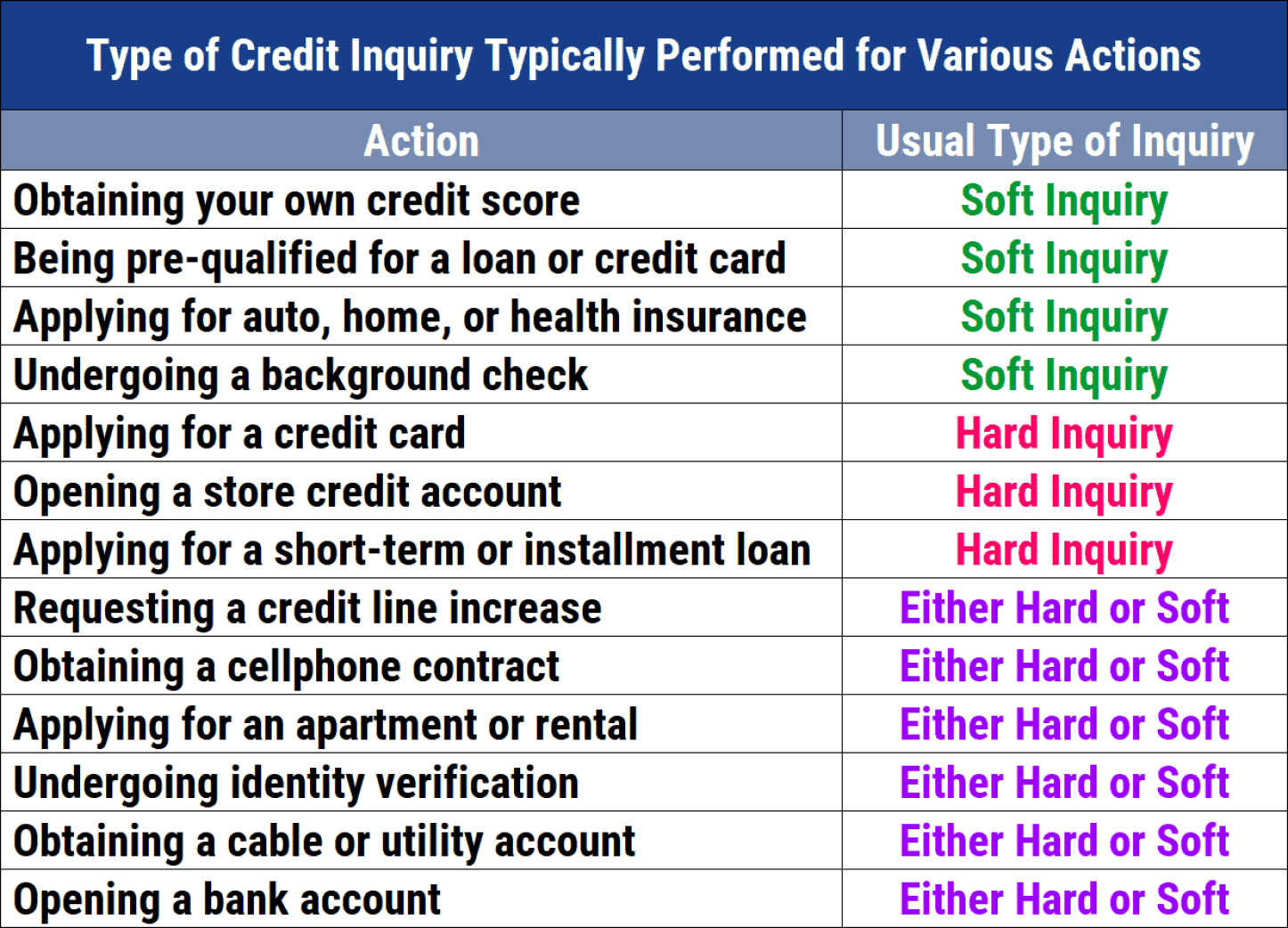 A few inquiries will have little effect on your credit score. Still, when you accumulate several inquiries within a short period, lenders may think you are in financial distress and are less likely to approve your application. You may also see a change in your credit score if you trigger too many hard inquiries.
The general rule is that up to three inquiries within six months are OK. Beyond that, you enter a gray area that makes creditors uncomfortable.
It would help to let six months pass before reapplying for the same or a different credit card. Waiting gives you time to take remedial actions and protects your credit score from too many credit applications within a short period.
How Do I Transfer My Balances?
You can transfer balances online, in person at a bank or credit union branch, or by phone with your credit card's customer service department. Several issuers let you request balance transfers when you apply for a new card online.
Regardless of your chosen method, you'll need the account numbers and balances of the credit cards from which you will transfer debts. You'll also need the account number of the card that will receive the transferred balances. 

The exact procedure for transferring your balance online varies by issuer. For example, Chase online banking customers can select the "Transfer Balance" option adjacent to the "Available Credit" listing on their credit card summary page. 
Discover cardholders can find balance transfer selections under the "Credit Options" menu. The Discover it Balance Transfer Card allows you to include up to three balance transfer requests on the application form. 
Keep in mind that the balances you can transfer are subject to your card's credit limit. You can contact your issuer for assistance if you have trouble completing the process online.
Transferring your balances may take at least seven to 10 days to complete and up to 30 days to fully process. You must continue to make all your minimum payments until the transfers are complete. Missing a payment can negatively impact your credit, so it's best to play it safe and pay on time. 
A credit card will refund any overpayments at your request. Refunds may be a statement credit, a check mailed to you, or a deposit to your bank account.
You may decide to cancel a credit card after you've transferred away its balance. Before you do, we advise you to read "Is it Bad to Cancel a Credit Card?" for all the pros and cons.
What Are the Advantages and Disadvantages of Balance Transfers?
Consider these advantages and disadvantages before deciding whether to proceed if you're on the fence regarding balance transfers.
Advantages
Here are some compelling reasons to transfer balances:
Save money: Transferring your balances to a credit card with a 0% APR promotion can save you hundreds of dollars in interest. According to the Federal Reserve, the average credit card interest rate is 15.13% as of the second quarter of 2023. Credit card interest rates are much higher for consumers with less than good credit. The savings potential from a balance transfer card can be significant if you obtain a 0% introductory APR and pay down your debt within the promotional period.

Reduce debt: A 0% intro APR on a balance transfer card will help you pay off your debt faster. More of your payment goes toward your principal balance when you pay less interest per month, even if you make the same monthly payments. A 0% balance transfer card is most effective if you can put extra money toward paying off your debt each month.
Consolidate debt. A balance transfer card lets you move outstanding debt from several credit cards to a single new account. Consolidating your debt reduces the number of creditors you must pay each month, making your budget more manageable. And if you're concerned about forgetting to make a payment, a single monthly payment is easier to remember than several payments throughout the month.
Build credit: A new balance transfer card may help your credit scores — as long as you don't close your pre-existing credit card accounts. FICO and VantageScore measure your credit utilization ratio (i.e., your credit balances as a percentage of your credit limits). Adding a new credit card to your credit report should increase your total credit limit and, in turn, reduce your credit utilization ratios. But this strategy only works if you don't go on a new spending spree and drive up your credit balances. Reducing your debt-to-income (DTI) ratio can also help you improve your credit score.
These advantages only accrue if you practice discipline after you transfer balance. To get the most value from a 0% balance transfer card, pay down your debt aggressively and refrain from creating new debt. Your budget and your credit score will thank you.
Disadvantages
You'll want to take a moment to consider the potential disadvantages of balance transfer cards before you begin filling out applications.
Balance transfer fees: These fees typically run around 3% to 5% of the total amount you transfer. For example, a 5% fee on a $10,000  transfer will cost you $500. The fee usually isn't a concern because your potential savings easily offsets the cost. You can use a balance transfer calculator to ensure the math works in your favor.
Credit requirements: Most balance transfer cards — especially those with the longest promotional periods — require you to have a good to excellent credit rating to qualify for the card. An issuer may reject your application for a 0% balance transfer card if you're struggling with poor credit.

Late payments: Read the cardholder agreement and look for language regarding the penalty for late payments. Many cards will void your promotion if you miss a payment, and you will suddenly start accruing interest on your remaining transferred balance. Consider setting up an automatic payment arrangement on your credit card to avoid this scenario.
Resumption of regular APRs: Any transferred balance remaining after the promotional period ends will incur interest at the card's regular APR. Failure to aggressively pay down your debt before the promotion expires may cost you more money than you've saved.
The temptation to overspend. The most responsible way to manage a credit card is to pay on time and pay your entire statement balance each month. It's dangerous to obtain a new balance transfer card, move all your debts to it, and then build new balances on your original accounts. Moreover, these actions can cost you any savings in interest charges and damage your credit scores.
For these reasons, you should only apply for a new balance transfer credit card if you're confident you can avoid overspending.
How Much Can I Save With a 0% Balance Transfer?
The amount you save through 0% balance transfers depends on the amount you transfer, the APRs on your current credit cards, and your ability to repay the transferred balances before the promotion expires. Let's run the numbers for a hypothetical 21-month balance transfer scenario.
The savings from a 21-month balance transfer could be in the hundreds or thousands, even after accounting for the 3% to 5% fee for each balance transfer.
For example, suppose Card A has an APR of 20% and a balance of $1,000. The annual interest cost would be approximately $200 (i.e., 0.20 x $1,000) and $350 for 21 months (i.e., $200 x 21 months/12 months).
Suppose the card charges a 3% transfer fee, equal to $30 (i.e., $1,000 x 0.03). Your net savings would be $350 minus the $30 transfer fee, or $320, by transferring balances to Card B with its 0% APR promotion.
The following table shows the potential savings of a 0% intro-APR offer versus a credit card with a 20% APR:
Amount Transferred
to the New Card
Cost of 3% Balance Transfer Fee
Estimated Savings Over 21 Months
$1,000
$30
$320
$2,500
$75
$800
$5,000
$150
$1,600
$7,500
$225
$2,400
$10,000
$300
$3,200
As the table shows, the higher your balance, the more you can save. These numbers are approximate because they don't account for the amount on Card A you would have paid off during the 21-month period had you not transferred the balance to Card B. The scenario also doesn't include any monthly fluctuations in the Card A balance.
What Other Ways Can I Pay Off My Credit Card Balances?
Although they are convenient, 0% balance transfer cards are but one way to repay your credit card balances. Here are a few more:
1. Debt Consolidation Loans
Consider using a personal loan to consolidate your debt if you're carrying balances on multiple credit card accounts. When taking a debt consolidation loan, you borrow a lump sum that will cover your credit card balances.
The lender will most likely pay your card balances directly, leaving you responsible for just one monthly payment at a fixed interest rate. You should save a considerable amount of money on credit card interest since personal loans usually charge lower interest rates than credit cards.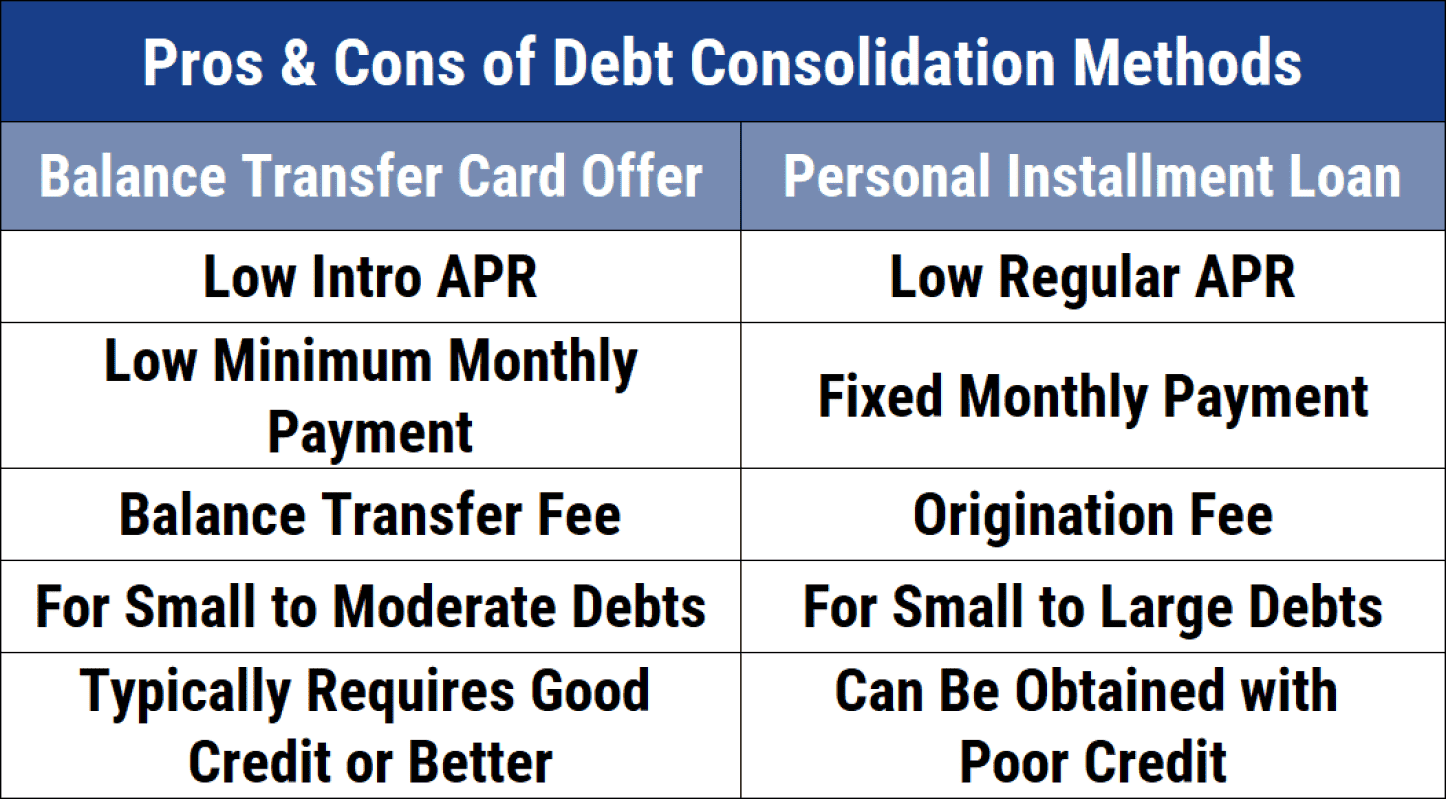 Credit card consolidation helps with budget management because one monthly payment is easier to remember than multiple due dates. Reducing your chances of forgetting payments makes you less likely to trigger late payment fees and penalty APRs.
2. Snowball Method
The Snowball Method is a debt repayment strategy in which you pay down your smallest balance as quickly as possible while only paying the minimum due on your other credit cards. This method allows you to experience quick early success that may help you feel more motivated as you work toward freedom from debt.
Once the first credit card balance is gone, you move on to the credit card with the next-highest balance and repay it as quickly as possible. The strategy creates a snowball effect that allows you to pay more toward each succeeding debt. This method can help you gain the confidence you'll reach your goal.
3. Avalanche Method
Some people find the small wins from the Snowball Method less motivating than the prospect of saving the most money on interest, in which case the Debt Avalanche Method is a better choice.
Using the Avalanche Method, you first repay the credit card balance with the highest interest rate. While this strategy may require more time to repay your debt, you will save more money in the long run. You can use an app such as Debt Payoff to help you decide which debt repayment strategy will work best for you.
4. Debt Settlement
If the amount you owe is too much to handle right now, you may be interested in pursuing debt settlement. Qualifying for this course of action usually requires you to owe at least $10,000 in unsecured credit card debt. You may first have to undergo credit counseling, and your credit score will suffer.
Debt settlement involves negotiations between a debt counselor and your card issuers to determine a payoff amount for less than you owe. You withhold payments to your credit cards and divert the money into an escrow account. Your debt counselor uses your escrowed money to repay your creditors after they agree to forgive some of your debt.
If the negotiations succeed, your credit card issuers will cancel your cards, and you'll agree to a schedule to pay off the negotiated amount. Debt settlement can be risky and expensive.
5. Bankruptcy
Bankruptcy is the ultimate solution to debt problems. The court works out an arrangement that forgives or restructures your debt. Bankruptcy does further damage to an already suffering credit score.
Chapter 7 bankruptcy results in the court discharging your unsecured credit card debt. You must have few or no assets to qualify for Chapter 7. This type of bankruptcy rids you of unsecured debt but doesn't affect mortgages, car loans, secured credit cards, and other collateralized debt. 
Chapter 13 bankruptcy restructures your debt, giving you three to five years to repay all or most of the amounts you owe. This alternative plan discharges (i.e., forgives) any debt remaining after the plan period ends.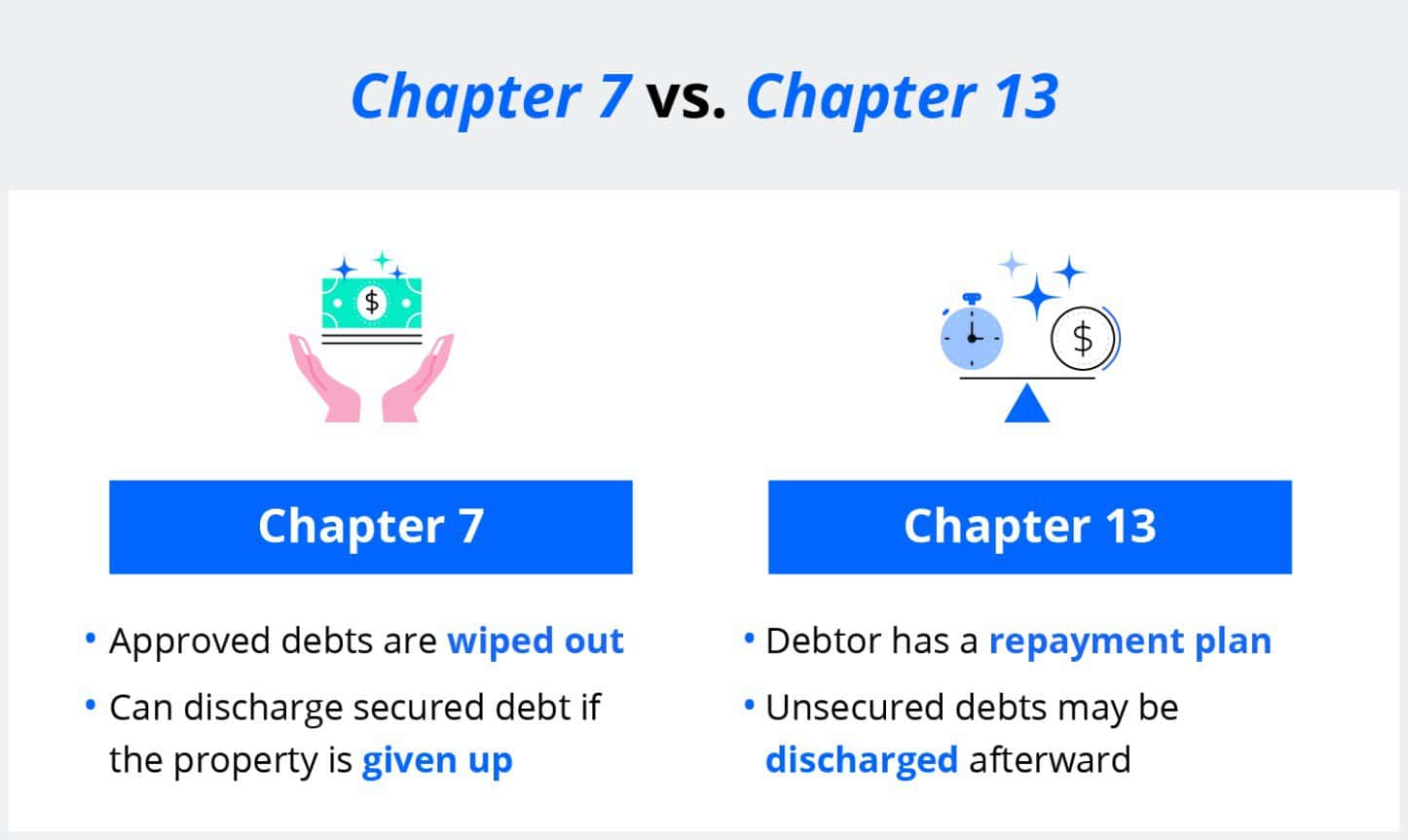 Chapter 7 bankruptcy remains on your credit reports for 10 years, but Chapter 13 lingers for only seven years.
Whip Your Finances Into Shape With a 0% Balance Transfer
Our review of 0% balance transfer cards shows you how to consolidate your debt and rebuild your credit relatively inexpensively. Choose a card based on the length of the 0% promotion, the likely credit limit you'll receive, the annual fee, and the post-promotion APR rates. 
Balance transfer credit cards are powerful tools that can help you address your credit situation, but you must exercise discipline to extract their maximum benefits.
Advertiser Disclosure
CardRates.com is a free online resource that offers valuable content and comparison services to users. To keep this resource 100% free, we receive compensation for referrals for many of the offers listed on the site. Along with key review factors, this compensation may impact how and where products appear across CardRates.com (including, for example, the order in which they appear). CardRates.com does not include the entire universe of available offers. Editorial opinions expressed on the site are strictly our own and are not provided, endorsed, or approved by advertisers.