credit card advice
Disclosure: When you apply through links on our site, we often earn referral fees from partners. For more, see our ad disclosure and review policy.
Many of the most successful chess players plan their moves out several rounds in advance, with contingencies already considered should their opponent not move as predicted. This ensures they're not making rash moves that could cost them a piece — or the game.
The same strategy should apply to most personal finances. If you have your moves planned out in advance — i.e., have a workable budget — with well-thought contingencies in place, it's much easier to stay on track.
But, once you're off track, of course, the whole game changes. That's where debt consolidation comes into play; with a good consolidation loan or balance transfer offer, you can get your interest rates under control — and get yourself back into the game.
Top Providers for Consolidating with Personal Loans
Depending on how much debt you have to consolidate — and the state of your credit — the most affordable way to consolidate may be through a personal installment loan. Personal loans tend to have lower interest rates than regular credit cards, which can help make repayment easier.
The APR you're offered and the amount you can borrow with a personal loan will depend primarily on your credit profile. Online lending networks, like our expert-rated providers below, can be a good resource for obtaining multiple offers at the same time so you can find the best fit.
Loan amounts range from $2,000 to $35,000
Flexible credit requirements
Online lending network with partners in 50 states
Loan can be used for anything
Fast online approval
Funding in as few as 24 hours
Loan amounts range from $500 to $5,000
Experienced provider established in 1998
Compare quotes from a network of lenders
Flexible credit requirements
Easy online application & 5-minute approval
Funding in as few as 24 hours
Loan amounts range from $1,000 to $35,000
Flexible credit requirements
Loans can be used for anything
Five minute application
Funding possible in as few as 24 hours
Large lending network with multiple partners
Personal installment loans are designed to be long-term loans that are repaid over a period of six months up to six years via monthly payments. Longer loan terms will mean lower monthly payments, but more interest costs overall.
The first step to consolidating debt with a personal loan is to lay out your debt total and APRs to get an idea of how much you need to consolidate and the rate at which you need to consolidate it. You'll want an APR that is less than the lowest APR charged on any of your consolidated debts.
Don't forget to include any origination fees charged by the lender when calculating your loan total. Origination fees can range from 3% up to 8% of the total loan amount and are typically taken out of the loan when it is dispersed.
Top Credit Cards for Consolidating with a Balance Transfer
Although loans are often a good way to consolidate debt, they're not always the best way. This can be particularly true if you have good to excellent credit and can qualify for a credit card with an introductory 0% APR deal.
Both consumer and business credit cards are available with solid intro-APR deals offering 12 months or more of 0% interest on transferred balances, which means you can effectively eliminate your interest fees for a year or more with the right credit card.
One thing to note is that most credit cards will charge a balance transfer fee equal to 3% to 5% of the total transferred amount. While often worthwhile for the reduced interest rate, that fee can reduce the amount you can transfer to a particular card.
Best Consumer Balance Transfer Credit Cards
The consumer credit card market is downright flooded with good quality introductory 0% APR offers, with nearly every prime card coming with some type of deal alongside its purchase rewards and signup bonuses.
So, given the abundance of APR deals, choosing a card will first come down to the deal itself — how long will you need to repay your balance? — then to which card will have the most post-transfer value (based on the card's rewards and your individual spending habits).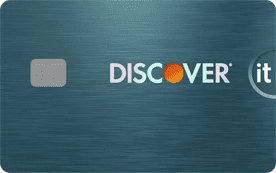 at Discover Card'ssecure website
INTRO OFFER: Discover will match ALL the cash back you've earned at the end of your first year, automatically. There's no signing up. And no limit to how much is matched.
Earn 5% cash back at different places each quarter like gas stations, grocery stores, restaurants, Amazon.com and more up to the quarterly maximum, each time you activate. Plus, earn unlimited 1% cash back on all other purchases - automatically.
Redeem cash back any amount, any time. Rewards never expire.
100% U.S. based customer service.
Get your free Credit Scorecard with your FICO® Credit Score, number of recent inquiries and more.
Get an alert if we find your Social Security number on any of thousands of Dark Web sites.* Activate for free.
at Chase'ssecure website
Earn a $150 Bonus after you spend $500 on purchases in your first 3 months from account opening.
Earn unlimited 1.5% cash back on all purchases.
0% Intro APR for 15 months from account opening on purchases and balance transfers, then a variable APR of 16.49 - 25.24%.
3% intro balance transfer fee when you transfer a balance during the first 60 days your account is open, with a minimum of $5
No annual fee
No minimum to redeem for cash back
| | | | | |
| --- | --- | --- | --- | --- |
| 0% Intro APR on Purchases 15 months | 0% Intro APR on Balance Transfers 15 months | | | |
One-time $150 cash bonus after you spend $500 on purchases within 3 months from account opening
Earn unlimited 1.5% cash back on every purchase, every day
No rotating categories or sign-ups needed to earn cash rewards; plus, cash back won't expire for the life of the account and there's no limit to how much you can earn
0% intro APR on purchases for 15 months; 15.49%-25.49% variable APR after that
0% intro APR on balance transfers for 15 months; 15.49%-25.49% variable APR after that; 3% fee on the amounts transferred within the first 15 months
Pay no annual fee or foreign transaction fees
| | | | | |
| --- | --- | --- | --- | --- |
| | | 15.49% - 25.49% (Variable) | | |
Although many consumer credit cards will have both an intro-APR offer and a signup bonus, be careful about putting extra spend on a card you're using to consolidate debt that may already have a high balance.
Additionally, keep in mind that transferred balances won't earn purchase rewards, such as cash back or travel miles, nor will they count toward the spending requirement for a signup bonus.
Some balance transfer offers may also have time limitations for when you must transfer a balance to qualify for the interest deal, so read the card's terms and conditions carefully before applying.
Best Business Balance Transfer Credit Cards
Although nearly ubiquitous in the consumer credit card world, business credit cards with introductory 0% APR offers for balance transfers are a lot more difficult to find. However, that trend may be shifting as more small businesses turn to cards with intro-APR offers.
To make the most of a balance transfer credit card, be sure to select one without a high annual fee. And while having a rewards card can be nice for when you've finished paying off your transfer, remember that balance transfers don't typically earn rewards or qualify toward a signup bonus spending requirement.
The U.S. Bank Business Edge™ Platinum Card offers a competitive 20-month 0% intro-APR period for balance transfers and new purchases, as well as a low regular APR thereafter.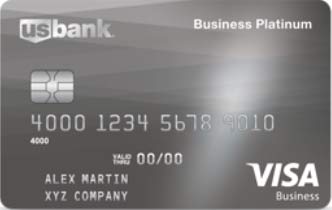 Get 0% intro APR on balance transfers & new purchases for the first 20 months
Balance transfer fee of 3% of the amount transferred
Pay no annual fee
As with most balance transfer cards, this card charges a balance transfer fee; prepare to pay 3% of your total transaction amount for each balance transfer you make.
The Blue Business Plus Credit Card from American Express has a lengthy introductory APR offer that's good for both new purchases and balance transfers. Transfers will be charged a balance transfer fee of $5 or 3% of the total transfer amount, whichever is larger.

Earn 2X Membership Rewards® points per $1 on the first $50,000 in purchases each year
Earn unlimited 1X points per $1 thereafter
Pay no annual fee
You'll need to request your balance transfer within the first 60 days of opening your account for it to qualify for the introductory 0% APR offer. After that, transferred balances will be charged the standard balance transfer APR.
The Wells Fargo Business Platinum Credit Card doesn't have the longest introductory offer out there, but it does apply to both new purchases and balances transfers. Transfers must be made within the first four months to qualify for the reduced rate.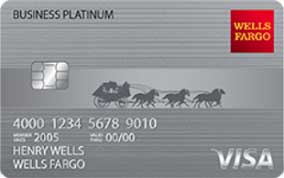 Choice of purchase rewards with unlimited 1.5% cash back or 1X rewards point per dollar
0% introductory rate for nine months
Pay no annual fees
You'll be asked to choose your rewards type when you first enroll in the rewards program. Those cardholders who choose cash back will earn unlimited 1.5% back on eligible purchases. Cash back is automatically applied to your account as a statement credit.
(The information related to Wells Fargo Business Platinum Credit Card has been collected by CardRates.com and has not been reviewed or provided by the issuer or provider of this product or service.)
No matter which balance transfer credit card you choose to consolidate your business debt, be sure to pay off your transferred balance before the end of your promotional period. Any balance remaining when your offer expires will start accruing interest at the default balance transfer rate.
Tame Your Debt with Consolidation
A winning chess strategy is just that: a strategy. The game involves long-term planning and contingencies for every conceivable scenario.
And the same is true of a winning financial strategy. Of course, while chess is a game in which there are a limited number of moves, life is often full of the completely unexpected, making a sound budget and healthy emergency fund all the more important.
If your debt does get the upper hand, be sure to have a plan in place for getting it in check. Consolidation is a helpful way for many consumers to lower their interest rates and get their debt under control. But every situation is different, so do your own homework before adopting a financial strategy.