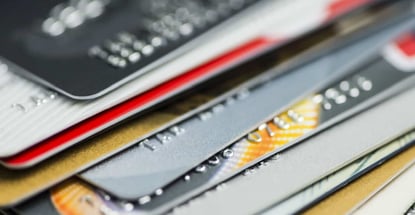 If you're old enough, you may remember the commercial for Certs breath mints and its catchphrase: "Two, two, two mints in one!" Today, many people enjoy other products that combine features — like credit cards that offer cash back rewards and 0% intro APR promotions. 
These two-in-one cards save you money by offering cash back on eligible purchases and waiving interest charges on unpaid balances. Our article reviews the best double-duty cards for individuals and businesses and explains how the cards work. So pop a Certs into your mouth and keep reading!
Best Personal Cash Back Cards With 0% APRs
These cash back cards offer 0% APRs for purchases and/or balance transfers to individuals when they sign up. If you're looking for your next credit card, one of these is a solid option.
The Bank of America® Customized Cash Rewards credit card will interest consumers who want to choose where they earn rewards. You can select from top-tier cash back categories, including travel, drug stores, online shopping, gas, dining, and home furnishings. We judge this as the best credit card for new cardmembers seeking a signup bonus and 0% APR promotions for purchases and balance transfers.
The Discover it® Cash Back card delivers generous perks. It provides bonus cash back on quarterly rotating categories such as grocery stores, restaurants, gas stations, and other merchants. You must activate the new category each quarter to earn the bonus rate. New cardmembers also get a 0% intro APR on balance transfers and eligible purchases, as well as a Cashback Match at the end of the first year.
The Chase Freedom Unlimited® card is a popular card thanks to its excellent introductory promotions, and elevated cash back rewards rate on several common spending categories. You can earn a signup bonus rate for the first year and a 0% APR on purchases and balance transfers. 
The Capital One Quicksilver Cash Rewards Credit Card lets you earn cash back on every purchase, every day. There is no limit on the amount of cash back you can collect. You can redeem cash back in many ways, including a statement credit, gift card, or check. The 0% intro APR extends to eligible purchases and balance transfers.
Owners of the Citi Custom Cash® Card can choose their cash back bonus categories. The card features a signup bonus, no annual fee, and introductory 0% APR promotions for purchases and balance transfers. The card's app can send you alerts for payment due dates, low balance levels, and attempts to spend beyond your credit limit.
The Capital One SavorOne Cash Rewards Credit Card structures its cash back rewards to favor cardmembers who enjoy travel, dining, and entertainment. If you frequently entertain clients or enjoy nights out on the town, this card's cash rewards can really add up. New cardholders qualify for a signup bonus and an intro 0% APR for balance transfers and eligible purchases.
The Bank of America® Unlimited Cash Rewards credit card provides straightforward cash back while charging no annual fee. The flat rate increases when you become a Preferred Rewards member. New cardmembers can earn a signup bonus and a 0% APR on purchases and balance transfers. As with all Bank of America cards, you want to avoid overdue payments, or the bank will terminate your 0% APR and impose penalty interest and fees.
The Cash Magnet® Card from American Express lets you earn a flat cash back rate that's easy to redeem through the card's website or mobile app. New cardholders receive the customary benefits expected from an American Express card, including a signup bonus and introductory 0% APR for purchases and balance transfers. This card is an attractive introduction to the American Express card portfolio.
If you don't mind paying a deferred annual fee, you may favor the Blue Cash Preferred® Card. It is the undisputed leader for cash back at US grocery stores, offering the highest rate on purchases. It provides a signup bonus, but its 0% intro APR applies only to eligible purchases, not balance transfers.
The Discover it® Chrome provides bonus cash back rewards for purchases at restaurants and gas stations. You don't need to sign up to activate your bonus rewards, but they have quarterly limits. The card provides new cardmembers a 0% APR on eligible purchases and balance transfers and offers a Cashback Match on all cash back posted during the first year.
The Blue Cash Everyday® Card from American Express offers its best cash back bonuses for gas, grocery, and online purchases. The card doesn't charge an annual fee, but provides a signup bonus and a 0% APR promotion for purchases and balance transfers. Beware of the card's hefty penalty APR, late fee, and promotion cancellation if you miss a payment.
Best Business Credit Cards With Cash Back and 0% APRs
Some credit cards for business owners offer larger bonuses than personal cards. The following business credit cards offer cash back rewards and introductory 0% APR promotions.
The Ink Business Cash® Credit Card offers tiered rewards for several business expense categories. The signup bonus, introductory 0% APR on purchases, and high Chase Ultimate Rewards help pay for spending at office supply stores, gas stations, communications, utilities, and restaurants. The card has no annual fee, and Chase Bank monitors your transactions for signs of fraudulent activity. It ranks as the best credit card in this group for owners of small businesses.
The Ink Business Unlimited® Credit Card pays Chase Ultimate Rewards points on all eligible purchases. The bank designed the card to appeal to small business owners who want a simple, low-cost credit card. The card has no annual fee, and you can authorize employee cards at no additional cost. It also provides several travel and consumer protections and can integrate into your accounting software.
The Blue Business Cash™ Card from American Express pays a high, flat rewards rate up to a set yearly limit — and a lower rate afterward. This no-annual-fee business card offers a modest signup bonus, and its short 0% APR promotion applies only to purchases, not balance transfers. The card lets you spend beyond your credit limit without penalty.
The Capital One Spark Cash Select for Good Credit is a solid flat-rate card with unlimited rewards for eligible purchases. You can qualify for a signup bonus if you spend the required amount within the first three months of opening the account. The card offers new cardmembers a short 0% APR promotion on purchases. This Spark card also lets you pick your monthly payment date and set spending limits on free employee cards. 
What Is a Cash Back Credit Card?
A cash back credit card is a traditional credit card that pays cash rewards to cardholders by returning a percentage of each purchase. Most cash back cards deliver rewards of up to 5% on purchases, although some offer even more on selected purchases.
This type of card rebates a specified percentage of each eligible purchase. The cash back structure may be flat, tiered, or rotating:
Other features of cash back credit cards include the following:
Consumers frequently choose cash back cards with the highest rewards for their favorite categories, such as groceries or dining. CardRates.com publishes dozens of informative articles to help you select your next credit card.
What Is a 0% APR Credit Card?
New cardmembers may receive an intro 0% APR promotion on purchases and balance transfers for a set period (typically six to 21 months) after account opening. Many cards for consumers with good credit offer this promotion, regardless of whether the card also pays rewards in cash back, points, or miles.
The promotion allows cardowners to stretch their payments for purchases over multiple billing cycles without accruing interest. Many consumers seek out 0% APR cards in anticipation of one or more big-ticket purchases. Doing so can save money on interest and may qualify the new cardholder for a signup bonus.

A 0% APR on balance transfers offer lets you move outstanding credit card balances to a new card and avoid interest charges until the promotional period expires. You can use this feature to consolidate your credit card debts and repay the combined balance without the drag of interest.
How Do I Qualify For a Card With No Interest and Cash Back?
You will need a good good FICO score to get a card with 0% interest. Cash back cards are available to consumers with at least fair credit, but you need good credit to get a card with high cash back rates and zero-percent APRs.
Many issuers allow you to prequalify for a credit card without a hard credit check, which doesn't affect your credit score. To prequalify, you submit information about yourself, your job, income, and housing expenses.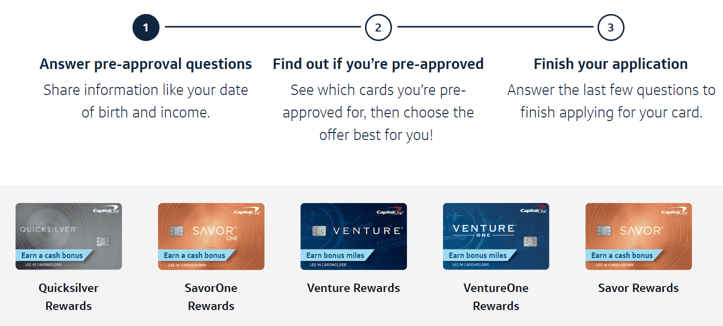 The issuer typically provides an immediate answer when you attempt to prequalify online. If the response is positive, you can submit a formal application, which may require additional data. While prequalification doesn't ensure final approval, it does indicate if approval is feasible. 
Formally applying for a credit card may impact your credit score, regardless of whether you completed the prequalification step. Card issuers do a hard pull of your credit file when you apply for a credit card or loan. 
The major credit bureaus (Experian, Equifax, and TransUnion) track the hard inquiries you receive. Only you can approve hard inquiries, which occur when you attempt to increase your access to credit (i.e., by applying for a credit card, a higher credit limit, or a loan). 
Hard inquiries typically have a negligible impact on your FICO score, but several of them in a short period may harm your credit. Creditors view multiple hard inquiries within a brief period as an indication of financial distress. Hard inquiries remain on your credit report for two years but impact scores only for the first year.
Soft inquiries result from credit checks that do not involve new accounts. Employers, landlords, utilities, and even dating partners may be interested in your credit history and lodge soft inquiries. And remember, self-inquiries are always soft.
If you want to improve your odds of qualifying for a cash back card with a 0% intro APR, it helps to boost your credit score. The most effective way to raise your score is to pay your bills on time every month. Your payment history accounts for 35% of your FICO score — the most significant factor determining your overall score.
Your debt levels account for another 30% of your FICO score. One important metric is your credit utilization ratio (CUR), which is the amount of credit you currently use divided by the amount of credit available. Your CUR should always be below 30% for good credit scores.
Your debt-to-income ratio is another measure of your creditworthiness. Typically, creditors get nervous when they see DTI ratios above 35%, although the critical threshold may be higher for certain types of secured debts.
You can also improve your credit by removing inaccurate, obsolete, and unverifiable data from your credit reports. Start by getting a free copy of each report from AnnualCreditReport.com. You can dispute incorrect data by contacting the credit bureaus online, by mail, or over the phone.
If you win your dispute, the credit bureau must delete or correct the offending item, recalculate your credit score, and inform recent report recipients of the change. If you aren't the DIY type, you can hire a legitimate credit repair company to help clean up your reports. 
Your credit should improve whenever a credit bureau removes derogatory information from your report. Know that credit repair companies cannot guarantee a higher score. Expect to pay between $50 and $150 monthly to subscribe to a credit repair company, but you can terminate or extend your subscription if needed.
Some credit cards allow cosigners. By recruiting a cosigner with good credit, you may qualify for a cash back, 0% APR credit card even if you have poor credit.
Is it Better to Have a 0% APR or Pay No Annual Fee?
A 0% APR card can save you hundreds in interest, especially if you are contemplating big-ticket purchases. A card with a 0% APR on balance transfers can save significant interest costs when you use it to consolidate and repay your credit card debt.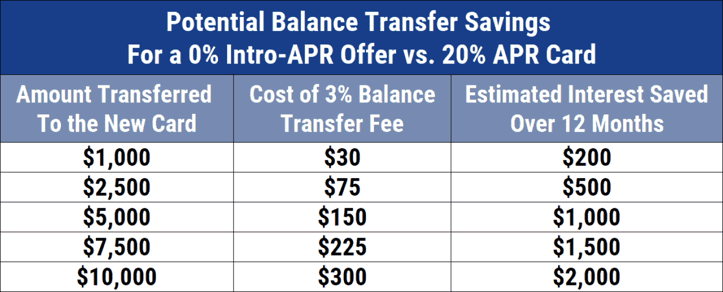 But a 0% APR promotion is a temporary benefit. When it expires, you'll face a much higher rate on carried balances. Remember that you'll pay a 3% to 5% fee on each balance transfer.
Paying no annual fee is a permanent benefit. Cards with annual fees ranging from $29 to more than $600 may pack more perks, but a no-annual-fee card can be adequate for any lifestyle.
Cardmembers who always pay their entire monthly balance will be indifferent to the 0% APR and may prefer a card with no annual fee. But if you frequently carry a balance across multiple billing cycles, a 0% APR will save you money (at least temporarily). 
You may also prefer a 0% APR on balance transfers to reduce your credit card debt.
The most straightforward answer is: Try to get a credit card that offers a 0% promotion without charging an annual fee. You'll have your cake, eat it too, and won't put on any weight.
How Do 0% APRs Affect My Credit Score?
A 0% APR offer doesn't directly affect your credit score, but how you use the card does. You increase your available credit when you receive a new credit card, which reduces your credit utilization ratio and potentially raises your credit score.
You can reduce your CUR further by using a 0% APR to consolidate and pay off your outstanding credit card balances.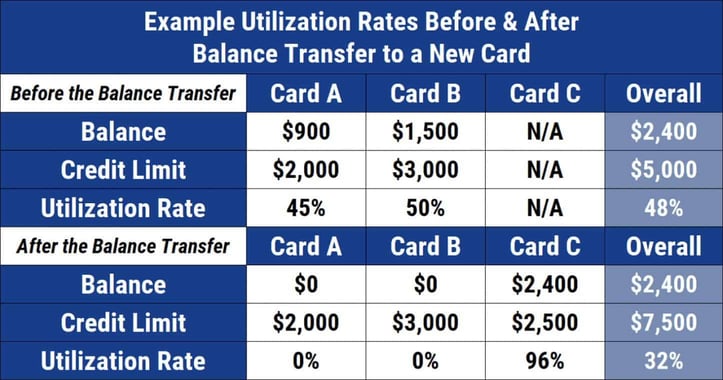 But if you use your new card to finance a shopping spree, you may raise your CUR and harm your credit score. Your behavior will dictate the ultimate impact on your CUR.
If you have a large unpaid balance when the 0% promotion expires, your credit will suffer if your debt is so high that you can't afford the minimum payments. You'll also feel the impact if your minimum payment is more than 30 days late. 
Applying for several cards in a brief period can also drive down your credit score because of the multiple hard inquiries on your credit reports. It's best to wait about six months before applying for another credit card.
What Are the Pros and Cons of a 0% APR For Purchases?
A 0% APR for purchases on a credit card offers various advantages and disadvantages. Here are some of them:
Pros
These are powerful reasons to get a 0% APR credit card.
Cons
Cards with a 0% APR promotion on purchases have a few potential drawbacks:
On balance, a 0% APR on purchases is an excellent promotion if you manage it responsibly.
What Are 0% APR Pros and Cons for Balance Transfers?
Balance transfers allow you to consolidate debt. Cards with 0% APRs for balance transfers can do good or harm, depending on how you use them.
Pros
Let's start by accentuating the positives:
With the right attitude, you can use balance transfer cards to your advantage.
Cons
A balance transfer card is not without potential downsides: 
Consider these possible pitfalls before transferring your credit card balances.
Get a Credit Card With Cash Back and 0% Interest
Individual and business owners looking for a cash back credit card have many options. We've given you more than a dozen cards to consider, all offering a 0% introductory APR on purchases and/or balance transfers. Each card has a unique mix of benefits and costs, so one or more may perfectly match your requirements.
Advertiser Disclosure
CardRates.com is a free online resource that offers valuable content and comparison services to users. To keep this resource 100% free, we receive compensation for referrals for many of the offers listed on the site. Along with key review factors, this compensation may impact how and where products appear across CardRates.com (including, for example, the order in which they appear). CardRates.com does not include the entire universe of available offers. Editorial opinions expressed on the site are strictly our own and are not provided, endorsed, or approved by advertisers.