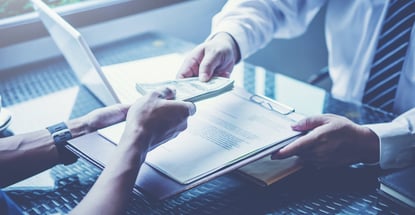 Most people conjure images of big banks when they think of loans. But low credit score loans typically don't come from these financial institutions.
Thanks to the boom in online fintech startups, you can find dozens of lending options not affiliated with big-chain banks. And while that may give pause to some consumers, these companies could present you with a great financial opportunity.
With no overhead costs and a strong desire to compete for your business, these lenders are eager to make loans more accessible to consumers who have bad credit histories. Several types of loans are designed for applicants with poor credit scores — you can use the links below to jump ahead to the type of loan you're interested in.
Personal Loans | Credit Cards | Home | Auto | FAQs
Low Credit Score Personal Loans
While many loans restrict how you use the money you borrow — such as mortgage loans for a home or auto loans for a new vehicle — personal loans let you spend the money any way you choose.
The options below aren't actual lenders but rather networks that partner with lenders that each review your single prequalifying application. That means you could potentially receive multiple loan offers to choose from.
Loans from $500 to $10,000
All credit types accepted
Receive a loan decision in minutes
Get funds directly to your bank account
Use the loan for any purpose
CashUSA.com offers one of the longest repayment periods, with loans of up to $10,000 and terms that extend to 72 months. The network's lenders often approve applicants who may struggle to find loans through traditional banks.
CashUSA lenders can approve and fund a loan within 24 hours.
Loan amounts range from $500 to $10,000
Compare quotes from a network of lenders
Flexible credit requirements
Easy online application & 5-minute approval
Funding in as few as 24 hours
BadCreditLoans.com specializes in loans for applicants who have low credit scores. Lenders on this network offer loans of between $500 — suitable for a small emergency loan — and $10,000 — more appropriate as a debt consolidation loan — with competitive interest rates and repayment terms that range between three and 60 months.
Most approved applicants can receive funding by the next business day.
Loan amounts range from $1,000 to $35,000
All credit types welcome to apply
Lending partners in all 50 states
Loans can be used for any purpose
Fast online approval
Funding in as few as 24 hours
With PersonalLoans.com, you could qualify for a loan of between $500 and $35,000 from a lender in one of the largest online financial networks. Your single application can yield a response — and potentially multiple loan offers — within minutes.
Most lenders on the network can process and payout loans within one business day and have a long history of working with bad-credit applicants.
Low Credit Score Credit Cards
Although you may not think of a credit card as a loan, these little pieces of plastic can give you access to revolving credit. So, while a loan goes away when you pay it off, the cards below will allow you to continue to use your credit line as long as you make on-time payments.
at Continental Finance'ssecure website
Up to $1,000 credit limit doubles up to $2,000! (Simply make your first 6 monthly minimum payments on time)
All credit types welcome to apply!
Monthly Credit Score – Sign up for electronic statements, and get your Vantage 3.0 Score Credit Score From Experian
Initial Credit Limit of $300 – $1,000 (subject to available credit)
Monthly reporting to the three major credit bureaus
See if you're Pre-Qualified without impacting your credit score
The Surge Mastercard® may offer you a high initial credit line, and all credit types are welcome to apply. You can double your credit limit over time with on-time payments, which will increase your spending power. This card charges an annual fee.
at Milestone Mastercard®'ssecure website
Greater access to credit than before - $700 credit limit
Get a Mastercard accepted online, in store and in app
Account history is reported to the three major credit bureaus in the U.S.
$0 liability* for unauthorized use
Access your account online or from your mobile device 24/7
*Fraud protection provided by Mastercard Zero Liability Protection. If approved, you'll receive the Mastercard Guide to Benefits that details the complete terms with your card.
The Milestone® Mastercard® is a top option that offers a competitive interest rate with fewer fees than most of the cards in this category.
Your account history will be reported to all three major credit bureaus, and you can access your account at any time on your mobile app. Cardholders also enjoy all the benefits of Mastercard, including the Mastercard Global Service program, which is available 24 hours a day, 365 days a year.
at Total Card'ssecure website
Earn 1% cash back rewards on payments made to your Total Credit Card
Checking Account Required
$300 credit limit (subject to available credit)
No security deposit, simply pay a one-time $95 program fee to open your account.*
User friendly Mobile App.
*See Rates, Fees, Costs & Limitations for complete offer details
| | | | | |
| --- | --- | --- | --- | --- |
| | | | $75.00 1st year, $48.00 after | |
Applicants for the Total Visa® Card must have an active checking account from which they can make payments. Other than that, the card has very accommodating acceptance standards and often approves applicants who have bad credit histories.
You can use this card at any location that accepts Visa, and, with responsible use of the card, you can improve your credit score since the issuer reports your payment history to the three credit reporting agencies — Experian, Equifax, and TransUnion.
7. Indigo® Mastercard® for Less than Perfect Credit
This card is currently not available.
The Indigo® Mastercard® provides a lower than usual interest rate for a subprime card and a slightly below-average fee structure. You'll receive a quick decision and fast access to your credit line upon approval.
at First Access Visa®'ssecure website
Earn 1% cash back rewards on payments made to your First Access Credit Card
Checking Account Required
$300 credit limit (subject to available credit)
No security deposit, simply pay a one-time $95 program fee to open your account.*
User friendly Mobile App.
*See Rates, Fees, Costs & Limitations for complete offer details
| | | | | |
| --- | --- | --- | --- | --- |
| | | | $75.00 1st year, $48.00 after | |
The First Access Visa® Card claims to accept many applicants who may struggle to to get a credit card elsewhere. If approved, you'll gain access to an initial $300 credit line — though you'll have to pay a program fee from that available credit when you activate your card.
Low Credit Score Home Loans
You can shop for mortgage loans and compare rates and terms you may qualify for on the eMortgage network. Approved applicants can receive up to five loan offers within minutes and take their time to choose the best option for their needs.
Refinance loans, new home purchase, and reverse mortgages
Compare lenders with no obligations or fees
Simple and secure form
Receive up to 5 free rate quotes in 2 minutes and see what you can save on your payment.
Rates are at historic lows
The company partners with several reputable mortgage loan providers, including Rocket Mortage and PennyMac, to help you find the right home loan. You can compare offers for home refinancing, a new home purchase, home equity loans, and reverse mortgages.
Low Credit Score Car Loans
Auto Credit Express works with a network of dealer partners to find auto loan options for consumers who have bad credit or no credit. The network boasts that it can often find loan options for applicants who have recent bankruptcies or repossessions.
Dealer partner network has closed over $1 billion in auto loans
Can help those with bad credit, no credit, bankruptcy, and repossession
Established in 1999
Easy, 30-second pre-qualification form
Bad-credit applicants must have $1500/month income to qualify
Once you fill out a brief prequalifying application, a local dealer will contact you to set up a meeting to go over your financing and vehicle options. You aren't obligated to accept the loan, but you can use the contact to explore your possibilities.
How Do I Get a Loan With Poor Credit?
There is strength in numbers. And if your credit score isn't a strong number, you may be better suited to work with an online lending network that can put your single application in front of several potential lenders.
These networks take your single prequalifying form and send it to all their partner lenders for review. That type of competition often leads to more loan offers and better loan terms.
Many of these networks partner with lenders that specialize in loans for consumers with bad credit histories. Since most banks won't consider loans to these applicants, a new wave of lenders has emerged from the internet to serve these underbanked consumers.
You may also receive multiple loan offers from which to choose. Just remember that every lender on each network has unique acceptance standards and terms.
Make sure you examine every potential loan offer before choosing one. This will help lower your chances of running into hidden fees or charges that can make some loans far more expensive than others.
Collateral-backed loans, such as auto loans, often have more lenient approval standards. That's because the lender has a valuable piece of property (the vehicle) it can repossess and sell if you stop making payments.
Personal loans, on the other hand, have nothing to back them. If you stop making payments, the lender's only recourse is to sell the loan to a collection agency for pennies on the dollar. Doing that too often can lead to big financial losses for any lender.
What Is the Best Online Loan For Bad Credit?
This depends on the kind of loan you need. You wouldn't go to a lender that specializes in personal loans if you're looking for an auto loan.
Our preferred personal loan lending network is CashUSA.com. Most loans feature very competitive rates and flexible repayment terms that work with just about any budget and credit score.
Loans from $500 to $10,000
All credit types accepted
Receive a loan decision in minutes
Get funds directly to your bank account
Use the loan for any purpose
For auto loans, our top recommended dealer network is Auto Credit Express. You'll work alongside a local dealer that will help you understand your loan options and find a vehicle that not only meets your needs but also fits your budget.
Auto Credit Express partners with dealerships throughout the country, so you shouldn't have an issue connecting with a local dealer that's ready to get you behind the wheel of your new ride.
Dealer partner network has closed over $1 billion in auto loans
Can help those with bad credit, no credit, bankruptcy, and repossession
Established in 1999
Easy, 30-second pre-qualification form
Bad-credit applicants must have $1500/month income to qualify
eMortgage offers a robust network of mortgage lenders. These lenders remain somewhat rare in the mortgage space because many work to find home loan options for consumers with poor credit.
Refinance loans, new home purchase, and reverse mortgages
Compare lenders with no obligations or fees
Simple and secure form
Receive up to 5 free rate quotes in 2 minutes and see what you can save on your payment.
Rates are at historic lows
Historically, consumers have found that mortgage loans are the most difficult to acquire. That's because they're often for six-figure sums and require payments for as long as 30 years.
The lender takes on a substantial risk when lending such large amounts  — especially when dealing with an applicant who may have a recent history of late payments or defaults.
But with eMortgage, you can connect with multiple lenders who will consider your application and possibly extend an offer that can get you out of the renting world and into homeownership.
Can I Get a Loan Without a Credit Check?
Lenders often want to see your credit history before handing money over. Otherwise, they're blindly trusting you to pay them back, and that's not a very smart way to conduct business.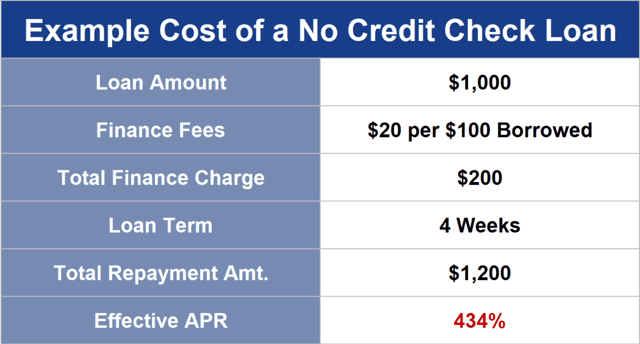 That said, some lending networks partner with lenders that will consider your application without an official credit check. Keep in mind that these loans often come with high costs. That's how the lender offsets the risk taken by not running a credit check.
Some lenders, specifically payday lenders, will extend short-term, high-cost loans without running a credit check. The lender will require recent pay stubs to prove your income and will base any potential loan offer on those documents.
These loans often act as bridges between paydays and have repayment windows that rarely extend beyond 30 days. And, if you fail to pay the loan back on time, you can find yourself stuck in an endless cycle that can cost a substantial amount of money to get out of.
Consider your alternatives before applying for a payday loan. Even if you have a bad credit history, you may still find a loan option that works for you — and costs far less than a payday loan.
While many of these loans require a credit check for approval, they also feature more relaxed acceptance standards. Many also include prequalifying forms that can give you an idea of your approval chances without placing a potentially damaging hard inquiry on your credit report.
By sticking with these options, you can increase your approval odds whenever you decide to submit an official application.
Are There Guaranteed Loans For Low Credit Scores?
No lender can blindly approve 100% of applicants and remain in business very long. Some borrowers don't repay their loans, so a bad credit lender will lose money unless it can apply some standards to its loans. 
The lenders in this review work hard to approve as many poor credit loans as they can — after all, that's how they make their money.
But even if your bad credit score scrapes bottom, you still can qualify for certain poor credit loans and credit cards — specifically, those you back with collateral. Nothing allays a lender's fears like having your loan secured by cash or property. 
With enough collateral, lenders can insulate themselves from borrower default costs, including collection, administrative, and legal expenses. Those extra expenses explain why most lenders require collateral valued above the loan amount.
Among those requiring collateral are secured credit cards which may offer the best low credit score loans for a few reasons:
The required security deposit is no larger than the card's credit limit. In other words, your credit is not over-collateralized.
Some secured card issuers do not check credit, relying instead on factors such as your income, expenses, and debt.
Issuers may promote you to an unsecured card if you consistently pay your bill on time.
Credit cards do not visibly indicate that they are secured, so there is no awkwardness or loss of privacy in their use.
Secured credit cards often provide better perks and lower costs than unsecured cards for bad credit.
Secured cards typically report your payments to all three major credit bureaus, ensuring across-the-board score improvement when you exercise creditworthy behavior.
A secured card may offer balance transfers that you can use for debt consolidation.
Collateral supports other secured loans, such as car financing or a home equity loan. Providers of these loans retain liens on your property, allowing them to seize it if you default on your debt. You usually must over-collateralize these loans to cover the lender's inevitable legal and operational costs triggered by debt default.
Even the best personal loan lenders are more exposed than secured loan providers since they have no collateral or property liens to cushion defaults. These lenders may turn down your bad credit loan application for several reasons, such as when you:
Are underage (18 in most states, 19 in Alabama and Nebraska)
Aren't a US citizen or permanent resident
Don't earn enough money to repay both the bad credit personal loan and your other expenses
Don't meet the lender's credit standards for an unsecured personal loan
Have, or will have, too much debt relative to your income unless you intend to use the loan for debt consolidation
Lack a bank account, email address, or telephone number
Lack a Social Security number or equivalent Taxpayer Identification Number
Provide inaccurate, misleading, or unverifiable information on your loan application
Reside in a US state where the bad credit personal loan is not available
Pawnshop loans are closest to being guaranteed. But the loan amount will be small relative to your property's value and the costs are high. And the shop will sell your property if you don't redeem your pawn ticket.
We don't think a pawnshop offers you the best bad credit loan, but it's an option when you need money quickly.
Which Loans Will Help Me Raise My Credit Score?
A certain symmetry applies to loans that help you improve your credit by reporting your payments to the credit bureaus. With some exceptions, providers of these loans rely, at least partially, on a hard pull of your credit reports from one of the major credit bureaus. 
One exception is a secured credit card that doesn't check credit but still reports your payments to the credit bureaus. In addition, secured personal loans, though rare, also report payments.

Banks and credit unions are more likely to approve secured personal loans than they are to approve unsecured personal loan applications.
Of course, credit reporting isn't enough — you must pay your bills on time to build credit. It also helps to keep your debt levels low relative to the credit available to you.
You can't rebuild credit through payday loans, pawnshop loans, or loans from family or friends since these don't report your payments. Conversely, failure to repay these loans won't hurt your credit unless the unsecured loan goes into collection. 
Collection agencies routinely report their activity to the credit bureaus, damaging your credit score and marring your credit reports for seven years.
How Do I Compare Loan Offers?
Ideally, you'd like your bad credit loan to entirely fund your needs and cost as little as possible. But a bad credit score makes it difficult to obtain the best personal loan. Instead, you must consider several factors to compare competing loans, including:
Loan amount: You should apply to lenders willing to let you borrow the amount you need. Many lenders specialize in small loans with quick repayment. Short-term loans can help get you through to your next paycheck or pay for emergency expenses. On the other extreme, you may need a six-figure mortgage or FHA loan to buy a home. 
Loan repayment term: A loan term is the length of time you have to repay it. Terms range from a week to 30 years, depending on the type of loan you need. Some short-term loans require repayment all at once, whereas others let you repay in affordable monthly installments. Long-term loans are costlier because you will pay interest over an extended period. In addition, a long-term installment loan may charge a higher interest than the same loan with a shorter repayment term, as is commonly the case for car loans.
Interest charged: Loans express their interest charges as an annual percentage rate (APR). All other things being equal, the best bad credit loan will have the lowest APR. Legal limits apply to some forms of credit, such as credit cards (36%). Others, such as auto, personal, and payday loans, may have to conform to state usury laws, although some states have no interest rate limits.
Fees: Common fees include application, origination, annual, late payment, and returned check fees. An installment loan may impose a prepayment penalty if you try to repay it ahead of time. Fees can substantially inflate the cost of even the best bad credit loan, so pay close attention before signing any loan agreement.
Qualification criteria: Competing unsecured loans may have different credit standards that govern who can qualify. For example, consumers with bad credit may not be eligible for a fair credit loan. You should check your credit scores before applying for an unsecured loan so you don't waste time on unobtainable ones. Other qualification criteria may include your income, employment, expenses, and debt. Many lenders, including most of those reviewed in this article, offer secured or unsecured loans to folks with poor or unproved credit.
Delivery time: Many online loans are available quickly, sometimes by the next business day. Loans from banks and credit unions may take weeks. In an emergency, you want your money as soon as possible. Payroll loan storefronts and pawnshops can give you a loan in minutes, but these sources have many drawbacks. Next-day loans from online networks may offer the best overall combination of speed and cost.
Loan flexibility: Some loans give you more leeway than others. For example, you can repay credit card debt in amounts ranging from the minimum required payment to the entire outstanding balance. Other loans, such as fixed-rate mortgages, are much less flexible since they lock in the amount due each installment. Variable-rate loans, such as adjustable-rate mortgages and most credit card debt, have APRs that can change in response to the overall credit market. These loans sometimes see rates rise faster than they fall (i.e., they have "downside stickiness"). Some loans permit more flexible use. You can use the proceeds from a personal, credit card, or home equity loan any way you want. But mortgages and car loans pay only to purchase their underlying assets.
Some online loan networks recommend the direct bad credit lender offering the best terms. Others provide you with more than one online lender, leaving you to compare offers.
It's worth the time, if you have it, to carefully compare the cost, convenience, and flexibility of competing loans.
Can I Get a Loan From a Credit Union With a Low Credit Score?
Most banks and credit unions will not offer you a loan if you have a low credit score. But credit union Payday Alternative Loans (PALs) offer modest loans to subprime consumers. There are two types of PALs.
PAL I offers loans from $200 to $1,000. You can take up to six months to repay, and the maximum application fee is $20. You must be a credit union member for at least one month to get a PAL I loan.
PAL II loans top out at $2,000, and you have up to 12 months to repay. It can cost up to $50 to apply for this loan, but there is no minimum wait time for credit union members. 
The maximum interest rate on PALs is 28%. Compared to the astronomical interest rates that payroll loans impose, PALs are an outright bargain.
How Will a Low Credit Score Affect My Interest Rates and Terms?
Having low credit scores make it harder to land a loan, and if you get one, expect high costs and strict terms. This type of loan often carries substantial fees and interest rates that add significant costs and require more time to repay. Having low credit scores means you likely will also be offered credit cards with high APRs.
When assigning an interest rate to your loan, lenders that look beyond credit scores may evaluate your finances, collateral, assets, and debts. 
The following chart shows how creditors assign value to credit scores.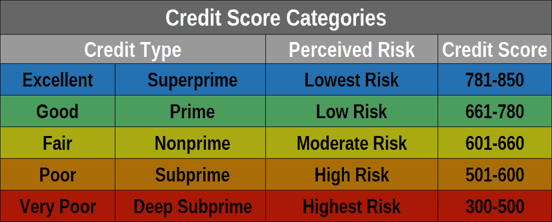 The high interest rates lenders offer bad credit borrowers is how lenders offset their risk. They are in a race to get paid before or in case the borrower defaults. In most cases, even bad credit borrowers repay loans in full, but default risk increases as credit scores decline.
By piling on high interest charges, lenders hope to cut their losses if the loan goes sour. 
Can I Get a Business Loan With a Low Credit Score?
There are a few types of business loans for owners with low credit scores. One of the best is the SBA7(a) loan from the Small Business Administration. 
This loan guarantees financing to small businesses. Participating lenders generally require the owner to have a minimum credit score of 640. The loan's interest rates are low, and the term can extend up to 25 years.
Business credit cards can also help an owner finance a startup or growing company. In most cases, these cards require a personal guarantee from the company owner. Owners can typically build personal credit by paying these cards on time.
Despite an owner's low credit score, small business owners with low credit scores have other financing options, including P2P marketplaces, crowdfunding, invoice factoring, online loans, and trade credit.
Do I Need a Good Credit Score to Get a Student Loan?
Federal student loans do not depend on credit scores, but private student loans do. Most students prefer federal loans because they cost less and offer various income-driven repayment options. 
Banks, credit unions, and online lenders offer private student loans that may require a parent's co-signature. Typically, these lenders require a credit score of 670 or higher.
Your loan interest rate is inversely related to your credit score: The higher your credit score, the lower the interest rate.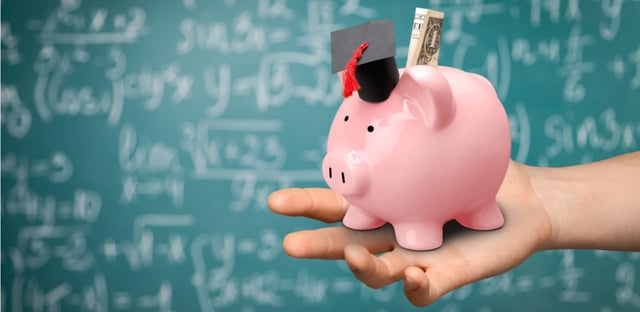 Some private student loan providers, such as Edly Inc. and Earnest, base their loans on the student's ability to pay and potential earnings after graduation.
Laurel Road offers private student loan refinancing that students can subsidize with the company's cash back credit card. Students can apply the card's 2% cash back to student loans.
Some companies, such as Student Loan Hero, offer customized repayment options to shrink private student loan debt.
What Red Flags Do Lenders Look For?
Most lenders pull your credit reports to get an idea of your creditworthiness. Certain items on your reports can trigger the lender's concerns about default risk. These include:
Late payments
Defaults
Written-off accounts
Collections
Repossessions
Foreclosures
Bankruptcies
Most financial blemishes remain on your credit reports for seven to 10 years, but they lose some sting after a few years. You may be able to overcome these black marks by demonstrating responsible financial behavior over the last few years.
A high debt-to-income (DTI) ratio is another vital red flag for lenders. Lenders want your debt payments to be less than 50% of your income. If you have trouble getting a loan, attempt to pay down some debt and lower your DTI ratio. 
It's Never Been Easier to Find a Loan With Poor Credit
You aren't limited to your local bank or credit union when looking for a loan. In fact, the rise of online lending networks may make your local financial institution your least-attractive option.
You'll increase your approval odds by putting your application in front of a host of lenders that specialize in bad credit loans and regularly compete for borrowers' business. And, if a traditional loan isn't your thing, you can still tap into some cash with a good credit card for people with low credit scores that lets you reuse your available credit line when you make monthly payments.
Either way, today's financial landscape makes finding a low-credit-score loan easier — and more affordable — than ever.
Advertiser Disclosure
CardRates.com is a free online resource that offers valuable content and comparison services to users. To keep this resource 100% free, we receive compensation for referrals for many of the offers listed on the site. Along with key review factors, this compensation may impact how and where products appear across CardRates.com (including, for example, the order in which they appear). CardRates.com does not include the entire universe of available offers. Editorial opinions expressed on the site are strictly our own and are not provided, endorsed, or approved by advertisers.