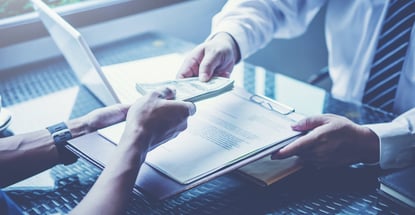 Most people conjure images of big banks when they think of loans. But the best low-credit-score loans typically don't come from these financial institutions.
Thanks to the boom in online fintech startups, you can find dozens of lending options not affiliated with big-chain banks. And, while that may give pause to some consumers, these startups could present you with a great financial opportunity.
With no overhead costs and a strong desire to compete for your business, these lenders are eager to make loans more accessible to consumers who have bad credit histories. Several types of loans are designed for applicants with poor credit scores — you can use the links below to jump ahead to the type of loan you're interested in.
Personal Loans | Credit Cards | Home | Auto | FAQs
Low-Credit-Score Personal Loans
While many loans restrict how you use the money you borrow — such as mortgage loans for a home or auto loans for a new vehicle — personal loans let you spend the money any way you choose.
The options below aren't actual lenders, but rather networks that partner with lenders that each review your single prequalifying application. That means you could potentially receive multiple loan offers to choose from.
Loans from $500 to $10,000
All credit types accepted
Receive a loan decision in minutes
Get funds directly to your bank account
Use the loan for any purpose
CashUSA.com offers one of the longest repayment periods, with loans of up to $10,000 and terms that extend to 72 months. The network's lenders often approve applicants who may struggle to find loans through traditional banks.
CashUSA lenders can approve and fund a loan within 24 hours.
Loan amounts range from $500 to $5,000
Experienced provider established in 1998
Compare quotes from a network of lenders
Flexible credit requirements
Easy online application & 5-minute approval
Funding in as few as 24 hours
BadCreditLoans.com specializes in loans for applicants who have low credit scores, as its name implies. Lenders on this network offer loans of between $500 and $5,000, with competitive interest rates and repayment terms that range between three and 60 months.
Most approved applicants can receive funding by the next business day.
Loan amounts range from $500 to $35,000
All credit types welcome to apply
Lending partners in all 50 states
Loans can be used for anything
Fast online approval
Funding in as few as 24 hours
With PersonalLoans.com, you could qualify for a loan of between $500 and $35,000 from a lender in one of the largest online financial networks. Your single application can yield a response — and potentially multiple loan offers — within minutes.
Most lenders on the network can process and payout loans within one business day, and have a long history of working with bad-credit applicants.
Low-Credit-Score Credit Cards
Although you may not think of a credit card as a loan, these little pieces of plastic can give you access to revolving credit. So, while a loan goes away when you pay it off, the cards below will allow you to continue to use your credit line as long as you make on-time payments.
Prequalify for a card today and it will not impact your credit score
Less than perfect credit is okay
Mobile account access at any time
Protection from fraud if your card is stolen
Account history is reported to the three major credit bureaus in the U.S.
*Dependent on credit worthiness
The Milestone® Mastercard® is a top option that offers a competitive interest rate with fewer fees than most of the cards in this category.
Milestone® offers multiple credit card options for consumers with bad credit histories. And, with the prequalifying application, you can easily find out if you qualify for any of the cards without impacting your credit report.
Checking Account Required
Fast and easy application process; response provided in seconds
A genuine Visa credit card accepted by merchants nationwide across the USA and online
Manageable monthly payments
$300 credit limit (subject to available credit)
Reports monthly to all three major credit bureaus
Applicants for the Total Visa® Card must have an active checking account from which they can make payments. Other than that, the card has very accommodating acceptance standards and often approves applicants who have bad credit histories.
You can use this card at any location that accepts Visa, and, with responsible use of the card, you can improve your credit score since the issuer reports your payment history to the three credit reporting agencies — Experian, Equifax, and TransUnion.
Pre-qualify for a card today and it will not impact your credit score
Less than perfect credit is okay
Mobile account access at any time
Fraud protection for stolen or lost cards
Account history is reported to the three major credit bureaus in the U.S.
The Indigo® Mastercard® provides a lower than usual interest rate for a subprime card and a slightly below-average fee structure. You'll receive a quick decision and fast access to your credit line upon approval.
Checking Account Required
Reporting monthly to all three major credit reporting agencies
Perfect credit not required for approval; we may approve you when others won't
Easy and secure online application
$300 credit limit (subject to available credit)
The First Access Visa Card is issued by The Bank of Missouri pursuant to a license from Visa U.S.A. Inc.
The First Access Visa® Card claims to accept many applicants who may struggle to to get a credit card elsewhere. If approved, you'll gain access to an initial $300 credit line — though you'll have to pay a program fee from that available credit when you activate your card.
8. Credit One Bank® Unsecured Visa® with Cash Back Rewards
This card is currently not available.
The Credit One Bank® Unsecured Platinum Visa® offers potential credit limits of between $300 and $3,000, based on your creditworthiness. Cardholders can also earn 1% cash back on all purchases and enjoy fraud protection against unauthorized card use.
Low-Credit-Score Home Loans
You can shop for mortgage loans and compare rates and terms you may qualify for on the LendingTree network. Approved applicants can receive up to five loan offers within minutes and take their time to choose the best option for their needs.
Find lenders for new home purchases, refinancing, home equity loans, and reverse mortgages
Lenders compete for your business
Offers in minutes
Receive up to 5 loan offers and select the right one for you
Founded in 1996
Over $250 billion in closed loan transactions
The company claimed in early 2019 that 84% of its borrowers received interest rates of 5% or less on 30-year, fixed-rate mortgages. Those terms save customers more than $36,000 over the life of an average $300,000 loan.
Low-Credit-Score Car Loans
Auto Credit Express works with a network of dealer partners to find auto loan options for consumers who have bad credit or no credit. The network boasts that it can often find loan options for applicants who have recent bankruptcies or repossessions.
Dealer partner network has closed over $1 billion in auto loans
Can help those with bad credit, no credit, bankruptcy, and repossession
Established in 1999
Easy, 30-second pre-qualification form
Bad-credit applicants must have $1500/month income to qualify
Once you fill out a brief prequalifying application, a local dealer will contact you to set up a meeting to go over your financing and vehicle options. You aren't obligated to accept the loan, but you can use the contact to explore your possibilities.
How Can I Get a Loan with Poor Credit?
There is strength in numbers. And if your credit score isn't a strong number, you may be better suited to work with an online lending network that can put your single application in front of several potential lenders.
These networks take your single prequalifying form and send it to all their partner lenders for review. That type of competition often leads to more loan offers and better loan terms.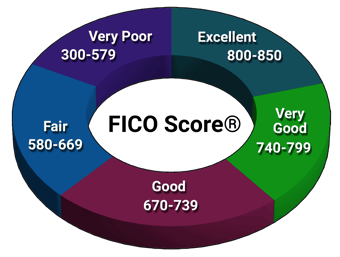 Many of these networks partner with lenders that specialize in loans for consumers with bad credit histories. Since most banks won't consider loans to these applicants, a new wave of lenders has emerged from the internet to serve these underbanked consumers.
You may also receive multiple loan offers from which to choose. Just remember that every lender on each network has unique acceptance standards and terms.
Make sure you examine every potential loan offer before choosing one. This will help lower your chances of running into hidden fees or charges that can make some loans far more expensive than others.
Collateral-backed loans, such as auto loans, often have more lenient approval standards. That's because the lender has a valuable piece of property (the vehicle) it can repossess and sell if you stop making payments.
Personal loans, on the other hand, have nothing to back them. If you stop making payments, the lender's only recourse is to sell the loan to a collection agency for pennies on the dollar. Doing that too often can lead to big financial losses for any lender.
What is the Best Online Loan for Bad Credit?
This depends on the kind of loan you need. You wouldn't go to a lender that specializes in personal loans if you're looking for an auto loan.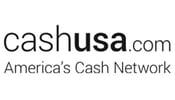 Our preferred personal loan lending network is CashUSA.com. Most loans feature very competitive rates and flexible repayment terms that work with just about any budget and credit score.

For auto loans, our top recommended dealer network is Auto Credit Express. You'll work alongside a local dealer that will help you understand your loan options and find a vehicle that not only meets your needs but also fits your budget.
Auto Credit Express partners with dealerships throughout the country, so you shouldn't have an issue connecting with a local dealer that's ready to get you behind the wheel of your new ride.
LendingTree offers the most robust network of mortgage lenders on the web. These lenders remain somewhat rare in the mortgage space because many work to find home loan options for consumers with poor credit.
Historically, consumers have found that mortgage loans are the most difficult to acquire. That's because they're often for six-figure sums and require payments for as long as 30 years.
The lender takes on a substantial risk when lending such large amounts  — especially when dealing with an applicant who may have a recent history of late payments or defaults.
But with LendingTree, you can connect with multiple lenders who will consider your application and possibly extend an offer that can get you out of the renting world and into the life of a homeowner.
Can I Get a Loan without a Credit Check?
Lenders often want to see your credit history before handing money over. Otherwise, they're blindly trusting you to pay them back, and that's not a very smart way to conduct business.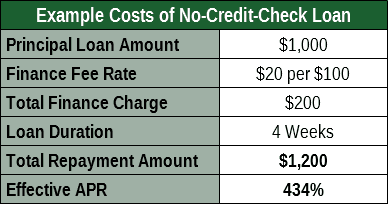 That said, some lending networks partner with lenders that will consider your application without an official credit check. Keep in mind that these loans often come with high costs. That's how the lender offsets the risk taken by not running a credit check.
Some lenders, specifically payday lenders, will extend short-term, high-cost loans without running a credit check. The lender will require recent pay stubs to prove your income and will base any potential loan offer on those documents.
These loans often act as bridges between paydays and have repayment windows that rarely extend beyond 30 days. And, if you fail to pay the loan back on time, you can find yourself stuck in an endless cycle that can cost a substantial amount of money to get out of.
Consider your alternatives before applying for a payday loan. Even if you have a bad credit history, you may still find a loan option that works for you — and costs far less than a payday loan.
While many of these loans require a credit check for approval, they also feature more relaxed acceptance standards. Many also include prequalifying forms that can give you an idea of your approval chances without placing a potentially damaging hard inquiry on your credit report.
By sticking with these options, you can increase your approval odds whenever you decide to submit an official application.
It's Never Been Easier to Find a Loan with Poor Credit
You aren't limited to your local bank or credit union when looking for a loan. In fact, the rise of online lending networks may make your local financial institution your least-attractive option.
You'll increase your approval odds by putting your application in front of a host of lenders that specialize in bad credit loans and regularly compete for borrowers' business. And, if a traditional loan isn't your thing, you can still tap into some cash with a good credit card for people with low credit scores that lets you reuse your available credit line when you make monthly payments.
Either way, today's financial landscape makes finding a low-credit-score loan easier — and more affordable — than ever.
Advertiser Disclosure
CardRates.com is a free online resource that offers valuable content and comparison services to users. To keep this resource 100% free, we receive compensation from many of the offers listed on the site. Along with key review factors, this compensation may impact how and where products appear across the site (including, for example, the order in which they appear). CardRates.com does not include the entire universe of available offers. Editorial opinions expressed on the site are strictly our own and are not provided, endorsed, or approved by advertisers.