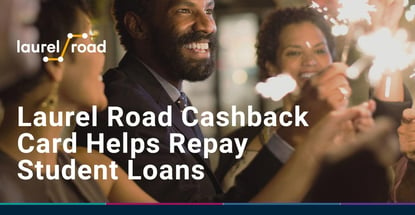 In a Nutshell: Recent college graduates are increasingly deferring milestones like home ownership and marriage because so many of them are saddled with large amounts of student loan debt. Since 2013, Laurel Road has helped thousands of professionals consolidate and refinance more than $9 billion in student loans on terms that better fit their lifestyles and goals. As a growing full-service banking and lending platform, Laurel Road also offers the Student Loan Cashback Card, which earns cashback on everyday spending that cardholders can directly transfer to eligible student loan servicers and speed up the repayment process.
The time is drawing near for borrowers to prepare for a return to repayment with the final federal student loan forbearance and interest waiver scheduled to end in January 2022.
Americans now owe more than $1.7 trillion in federal and private student loans, a figure that has more than doubled over the past decade.
As the deferment associated with COVID relief packages comes to a close, the question for borrowers at every stage and in every category is whether they will prioritize loan repayment or immediate goals.
With Laurel Road and its unique combination of refinance solutions and financial products, more borrowers are saying yes to repayment on terms that better fit their other priorities.
Laurel Road, a national digital banking platform and brand of KeyBank, offers consolidation and refinancing services for graduates and undergraduates, and loans for students of healthcare graduate programs as well as mortgage and personal lending. As an innovator in building proactive student loan solutions, Laurel Road's savings products and tailored solutions for healthcare professionals distinguish it from its competitors.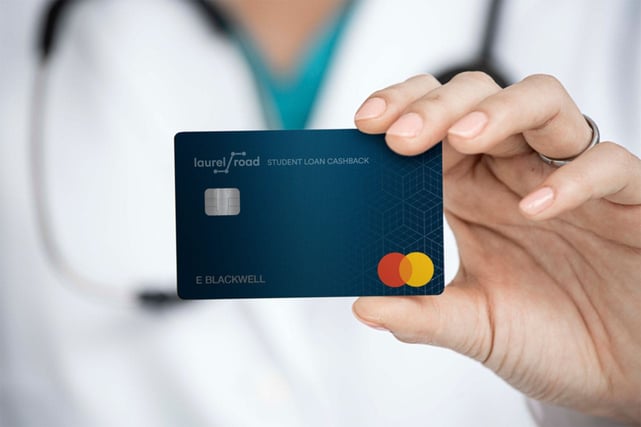 Earlier this year, Laurel Road launched its Student Loan Cashback Card to help people expedite paying off their student loans through everyday spending.
"Since 2013, we've helped thousands of professionals refinance their graduate and undergraduate degrees," said Kaitlin Walsh-Epstein, Laurel Road's Senior Vice President of Marketing. "With new products including the 2% cash back card1, we're now empowering individuals to take even greater control of their finances."
Use Everyday Spending to Pay Down Student Debt Faster
The Laurel Road Student Loan Cashback Card can play a prominent role in paying down academic debt. Introduced in March 2021, the Cashback Card offers a combination of features to restart the student loan payment cycle on more positive terms.
"We started thinking about how we could help people get a leg up on their loans and start chipping away faster through everyday activities," Walsh-Epstein said. "It's about helping people make their money work a little bit harder for them."
The card has perks for the first 12 months and allows cash back on everyday purchases so members can chip away at their student loans. And while loans made through Laurel Road are certainly eligible, so are many federal and private student loans (see here for rates and fees).
"It's done very seamlessly through our rewards platform," Walsh-Epstein said. "You select your loan servicer once and then set it up to require just a tap for future redemptions."
Additional flexibility includes the choice to redeem 2% cash back toward any eligible student loan or the ability to redeem earned rewards for 1% cash back in the form of a statement credit. It's an easy switch, and there's never a lock-in for one or the other allowing cardholders to switch as their financial goals or monthly needs evolve. The cash back card also includes perks like identity theft protection and purchase assurance.
"Our new card members are telling us how unique they think the product is and how it's compelling them to take monthly action to chip away at their student loan debt," Walsh-Epstein said. "It's helping people reshape their spending behavior and take small steps towards larger financial milestones."
Specialized Services Help Balance Competing Priorities
In March 2021, Laurel Road launched Laurel Road for Doctors, the platform's comprehensive banking and lending solution for physicians and dentists with customized products, educational resources, and perks to suit new practitioners who are likely managing many new challenges, and those at any career stage looking to manage medical school debt.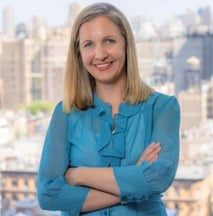 "Physicians and dentists tend to graduate from school and enter a demanding profession with high outstanding student loan balances, that's where refinancing and the cashback card bring even more value. For Gen-Z and millennials currently planning for the end of the student loan forbearance holiday, this card, as well as our other products, provides the opportunity to get a head start and institute best practices for paying down debt before the January 31st deadline," Walsh-Epstein said. "We're reimagining banking and financial management through some of these tailored digital offerings."
Another way Laurel Road empowers members with additional solutions to pay off their loans faster when opening a Laurel Road Checking account during refinancing. Again, helping members take small steps each month to chip away at their debt.
"They're getting a discount on their student loan in return for banking with us and utilized direct deposits making their money work a bit harder to help them pay off their student loan debt a little faster," Walsh-Epstein said.
Insights and Strategies for Reaching Financial Goals
Laurel Road financial education initiatives create change beyond the medical community. Member financial resources include events, podcasts, and videos as well as articles and infographics that demystify dozens of helpful, relevant financial topics.
"These are resources for navigating life's financial journeys often anchored in insights from your peers," Walsh-Epstein said.
National surveys are also a way Laurel Road keeps members informed about broader influences and trends, including gaps in financial literacy.
One recent study looked at the gap in financial knowledge between men and women. "We found that although women continue to advance and experience additional financial empowerment, the gap still exists," Walsh-Epstein said. "Unfortunately, the COVID-19 pandemic exacerbated that."
Laurel Road is preparing for the planned resumption of student loan payments at the end of January 2022 as the expiration deadline of the federal student loan forbearance and interest waiver approaches.
"Borrowers are starting to think about next steps they need to take, including exploring options such as refinancing," Walsh-Epstein said. "Either way, whether you have a federal loan or you're refinancing to a private loan, you can take advantage of our cash back card."
Laurel Road also offers mortgage and personal loan products as well as a high-yield savings account that qualified borrowers can open with a highly competitive Annual Percentage Yield (APY), with no minimum balance and no monthly fees (click here for more details and applicable rating disclosures).
In order to open a Laurel Road High Yield Savings account, you must be either an existing Laurel Road member or a new customer with the following degrees: Doctor of Medicine (MD), Doctor of Osteopathic Medicine (DO), Doctor of Medicine in Dentistry or Doctor of Dental Medicine (DMD), Doctor of Dental Surgery (DDS), Doctor of Optometry (OD), Doctor of Audiology (AuD), Doctor of Naturopathic Medicine (ND), Doctor of Podiatric Medicine (DPM), Doctor of Veterinary Medicine (DVM), or Doctor of Chiropractic (DC).
Understanding everyone's financial journey is different, Laurel Road designs its digital banking products with its members and perspective members needs in mind. To learn more about the latest products to hit the market, see here.
1Important disclosures: You will earn 2.0% in Cashback Rewards for each $1 spent on eligible Purchases if you redeem your Cashback Rewards towards your Student Loan with an eligible servicer. This equates to $0.02 in Cashback Rewards, for each $1 spent. For example, if you spend $100, you will earn $2.00 in Student Loan Credit. You will earn 1.0% in Cashback Rewards for each $1 spent on eligible Purchases if redeemed for a statement credit. This equates to $0.01 in Cashback Rewards, for each $1 spent. For example, if you spend $100, you will earn $1.00 in Cashback Rewards. Cashback is awarded based on eligible credit card purchases excluding transactions such as cash advances of any type, balance transfers, convenience check transactions, overdraft protection transfers and quasi-cash transactions.
Eligible student loan servicers include the following: Laurel Road – MOHELA Loan Servicing; Alaska Commission (ACPE); American Education Services; Aspire Servicing Center; Bank of North Dakota; College Ave Student Loans; College Foundation Inc.; CommonBond; CornerStone U.S Department of Education; CornerStone Education Loan Services; Discover Student Loans; Earnest Operations LLC; EdFinancial Services U.S Department of Education; EdFinancial Services; FedLoan Servicing Department of Education; First Mark Services; Great Lakes U.S Department of Education; Granite State Management & Resources; Granite State Management & Resources – U.S Department of Education; Heartland – ECSI; Kentucky Higher Education Student Loan Corporation; Launch Servicing; Lendkey Technologies Loan; MOHELA-SoFi; MOHELA-U.S Department of Education; MOHELA Education Loan Servicing; National Student Lona Services; Navient Commercial Loans; Navient – U.S. Department of Education Loan Servicing; Navient Private Loans; NaviReFi; North Carolina State Education Assistance Authority; Nelnet " J "; Nelnet " D "; Nelnet E Department of Education; NJHESAA or NJ Class; North Texas HEA; Oklahoma Student Loan; Oklahoma Student Loan U.S Department of Education; PenFed Credit Union; ReliaMax Ln. Services LLC; Rhode Island Student Loan Authority; RSLFC Payment Center; Sallie Mae; SEAA Repayment Services; Tuition Options; UAS; UHEAA; VSAC Payments; Wells Fargo Education Loan.
See Terms and Conditions below for more information.
Laurel Road is a brand of KeyBank National Association. All products offered by KeyBank N.A. Member FDIC. NMLS # 399797. Equal Housing Lender. © 2021 KeyCorp® All Rights Reserved. Laurel Road is a federally registered service mark of KeyCorp.
Advertiser Disclosure
CardRates.com is a free online resource that offers valuable content and comparison services to users. To keep this resource 100% free, we receive compensation for referrals for many of the offers listed on the site. Along with key review factors, this compensation may impact how and where products appear across CardRates.com (including, for example, the order in which they appear). CardRates.com does not include the entire universe of available offers. Editorial opinions expressed on the site are strictly our own and are not provided, endorsed, or approved by advertisers.