In a Nutshell: Andy Josuweit created Student Loan Hero to help make sense of the student loan repayment process. With nearly 70 percent of students graduating with some amount of debt, the average hovering close to $30,000, Josuweit wanted to make it easy to organize and create payment plans for every student loan. With Student Loan Hero, recent graduates can make sense of their loan bills and actually work toward getting out from under crippling college debt. //
Standing in his family's dining room, Andy Josuweit was having the same argument with his parents that he'd had a million times with them before.
As a recent grad, Josuweit was having trouble paying his student loans, which his parents had co-signed on, after he left Bentley University with $74,000 in debt from earning a Bachelor of Science in Economics.
It can't be this complicated, Josuweit thought of the process — an Excel spreadsheet — he was using to track his 16 loans provided by three servicers that totaled $1,100 per month in repayment.
"There's over 70 different repayment options, including public service loan forgiveness, income-based repayment plans, and refinancing," said Josuweit. "And it's really confusing to figure out what the right course of action is to take."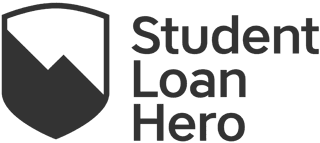 Fast forward three years and Student Loan Hero was the answer to his personal struggle with student loan repayment, and now it helps others repay their debt too.
The website automatically pulls in loan data from the database of federal loans, which accounts for 85% of all student loans. Users can add any private loans they have, input a little socioeconomic information such as occupation, income, and FICO score, and the site's software instantly offers clear-cut recommendations for repayment.
Simplifying the Repayment Process with the Loan Dashboard
Josuweit wanted to make it easy for anyone to access and understand their student loan information. The site's dashboard organizes all of the imported loan information onto a single screen.
This process allows current students to track their loans and for graduates to view their debt and create repayment plans. What makes Student Loan Hero unique is the automatic data-pull of loan information based on each student's Federal Student Aid (FSA) ID.
If a user has private loans from Sallie Mae or Wells Fargo, that data can be manually added to your dashboard. Only about 15 percent of the student loan market is from private sources, the rest are all federal and can be accessed through the FSA ID.
Most of the people using Student Loan Hero are college graduates in the 22-35 age range that are actively repaying their loans. The site's software not only syncs all loan data, but also provides recommendations for paying back the loans.
To get started, visit StudentLoanHero.com and create your account, then follow these steps:
Sync your student loans with your FSA ID and add any additional private loans to your dashboard.
Complete your profile with socioeconomic details such as your current location, occupation, FICO score, and income.
Review the recommendations Student Loan Hero presents based on your personalized profile.
Repayment plans can include suggestions like continued deferment, loan consolidation, refinancing, and income-based repayment plans, but all the suggestions are personalized to your financial profile and loan load.
From Incubation to Disrupting the Student Loan Space
When Josuweit graduated in 2009, he started a software development company, which meant he had to start repaying his loans now that he was employed. However, the repayment plan for each loan varied, and Josuweit wasn't sure, as many students aren't, how to make the most of each payment.
While longer repayment plans typically mean you pay less each month, more of your cash goes toward interest over time rather than the loan itself. But negotiating repayment plans yourself or deciding whether or not to consolidate or refinance can be difficult as you try to contact each servicer to discuss each separate loan. And you could even make a misstep, as Josuweit did when he accrued over $30,000 in interest trying to take advantage of deferment and Income Based Repayment programs. By 2014, his $74,000 debt had reached $107,000.
Josuweit's head was spinning and his spreadsheet was growing ever more sophisticated before he and two friends decided to make this process less of a process.
In 2012, Josuweit and his two other co-founders were accepted into a business incubator in Chile and given $40,000 to perfect what would emerge as Student Loan Hero.
It has since grown from a team of three just a year ago to now employing 14 remote, full-time workers and several more contractors to help with content creation, customer service, and the development of the site's proprietary software for importing and sorting student loan data to offer relevant recommendations.
Providing More Financial Help for Students and Recent Grads
Josuweit, using his own software via Student Loan Hero, has paid off the majority of his debt and has made it his goal to help students get their loans organized before they get in over their head.
"It's so easy to sign off on a new $5,000 loan every year, sometimes every semester," said Josuweit. "Now you've got several loans through various servicers, and you don't realize you've racked up nearly $50,000 in debt."
The site allows students to enter all of their loan information, even before graduation, to help keep track of all the moving parts of paying for college.
"With Student Loan Hero, you can see all your loans in one place, which helps people make smarter decisions," said Josuweit.
In addition to the site's free loan organizer and repayment planning, it also boasts helpful calculators for prepayment, interest deduction, loan deferment, and more.
There's also an extensive library of content from infographics to detailed posts through Student Loan Hero's blog. Josuweit said the calculators are a huge help, outside the propriety planning software, for students coming to his site.
Advertiser Disclosure
CardRates.com is a free online resource that offers valuable content and comparison services to users. To keep this resource 100% free, we receive compensation for referrals for many of the offers listed on the site. Along with key review factors, this compensation may impact how and where products appear across CardRates.com (including, for example, the order in which they appear). CardRates.com does not include the entire universe of available offers. Editorial opinions expressed on the site are strictly our own and are not provided, endorsed, or approved by advertisers.