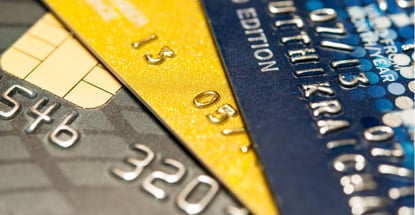 Low credit score credit cards are designed to provide basic credit card functionality to consumers who have experienced financial problems. They not only allow you to charge purchases instead of paying cash, but they also permit you to stretch payments over several months.
Moreover, they give you an opportunity to improve your credit score through creditworthy behavior. Some functionality, such as a balance transfer, is rare for this class of credit cards.
Best Credit Cards For Low Credit Scores
This collection contains a mix of secured and unsecured credit cards. Some provide surprising perks, such as reward points, and some are heavily fee-laden. They all share one characteristic: You can get them despite a poor credit score.
Up to $1,000 credit limit doubles up to $2,000! (Simply make your first 6 monthly minimum payments on time)
All credit types welcome to apply!
Monthly Credit Score – Sign up for electronic statements, and get your Vantage 3.0 Score Credit Score From Experian
Initial Credit Limit of $300 – $1,000 (subject to available credit)
Monthly reporting to the three major credit bureaus
See if you're Pre-Qualified without impacting your credit score
| Intro (Purchases) | Intro (Transfers) | Regular APR | Annual Fee | Credit Needed |
| --- | --- | --- | --- | --- |
| See website for Details | See website for Details | 29.99% APR (Variable) | $75 - $125 | See website for Details* |
The Surge® Platinum Mastercard® will consider you for a higher credit line after six months of required monthly minimum payments. The card provider, Continental Finance, boasts an A+ rating from the Better Business Bureau. Beyond the annual fee, you may have to pay a monthly maintenance fee (waived for the first year), plus face fees for additional cards, cash advances, foreign transactions, and late or returned payments.
No annual or hidden fees. See if you're approved in seconds
Building your credit? Using the Capital One Platinum Secured card responsibly could help
Put down a refundable security deposit starting at $49 to get a $200 initial credit line
You could earn back your security deposit as a statement credit when you use your card responsibly, like making payments on time
Be automatically considered for a higher credit line in as little as 6 months with no additional deposit needed
Enjoy peace of mind with $0 Fraud Liability so that you won't be responsible for unauthorized charges
You can see if you're preapproved for the Capital One Platinum Secured Credit Card with no risk to your credit score. The purchase APR is high for a secured card, but it does offer perks like virtual card numbers from Eno and immediate card lock through the Capital One mobile app. Fees are remarkably restrained (e.g., there is no foreign transaction fee), triggered mainly by a cash advance or late payment.
Up to $1,000 credit limit doubles up to $2,000! (Simply make your first 6 monthly minimum payments on time)
See if you're Pre-Qualified with no impact to your credit score
All credit types welcome to apply
Access to your Vantage 3.0 score from Experian (When you sign up for e-statements)
Initial Credit Limit of $300 – $1,000 (subject to available credit)
Monthly reporting to the three major credit bureaus
The Reflex® Platinum Mastercard® is a twin of the Surge® Platinum Mastercard®, with the same fees and APRs. The card provides $0 fraud liability for unauthorized charges. The monthly fee is waived for the first year and for cardholders with a higher credit line of at least $750. A checking account is required.
Better than Prepaid...Go with a Secured Card! Load One Time - Keep On Using
Absolutely No Credit Check or Minimum Credit Score Required
Automatic Reporting to All Three National Credit Bureaus
9.99% Low Fixed APR - Your Rate Won't Go Up Even if You Are Late
Activate Today with a $200 Minimum Deposit - Maximum $1,000.
Increase Your Credit Limit up to $5,000 by Adding Additional Deposits Anytime
| | | | | |
| --- | --- | --- | --- | --- |
| | | | | Poor/Fair/Limited/Damaged |
The Applied Bank® Secured Visa® Gold Preferred® Credit Card is available to virtually anyone who can afford the minimum security deposit. But be aware that this card gives you no grace period — you will be charged interest on purchases starting on the transaction date. This is mitigated somewhat by the low fixed APR but aggravated by an annual fee plus fees for cash advances, foreign transactions, additional cards, and late or returned payments.
All credit lines start at $250
Earn Flexpoints Rewards - 1 point for every $1 spent
Competitive low rate
Use the card responsibly and you can be automatically graduated to a Platinum Rewards Credit Card
Visa card benefits like Roadside Dispatch, a pay-per-use roadside assistance program
25-day grace period on purchases
Issued by the State Department Federal Credit Union, the Savings Secured Platinum Rewards Credit Card is the first on our list to offer rewards on purchases. We like the card's relatively low APRs for purchases, cash advances, and balance transfers, but would like to see a longer grace period than the card's 21 days. Just a few fees are charged, including those for ATM cash advances and late payments, and these fees are low compared with those of the competition.
at Total Card'ssecure website
Earn 1% cash back rewards on payments made to your Total Credit Card
Checking Account Required
$300 credit limit (subject to available credit)
No security deposit, simply pay a one-time $95 program fee to open your account.*
User friendly Mobile App.
*See Rates, Fees, Costs & Limitations for complete offer details
| | | | | |
| --- | --- | --- | --- | --- |
| | | | $75.00 1st year, $48.00 after | |
Consumers with bad credit may find the Total Visa® Card easy to get, but it isn't cheap to own. The purchase APR is very high, and you'll face a one-time setup fee, an annual fee, cash advance and monthly servicing fees (both waived for the first year), and penalty fees for late and returned payments. The card's 21-day grace period is shorter than the 25 days offered by many competing cards.
7. Indigo® Mastercard® for Less than Perfect Credit
This card is currently not available.
The Indigo® Mastercard® for Less than Perfect Credit offers a relatively good purchase APR for this card type, but the interest rate is higher for cash advances or if you've missed a payment. There are no setup, maintenance, or annual fees (for qualifying applicants), but fees apply to foreign transactions, late payments, and cash advances (waived for the first year). Prequalification, which is risk-free, does not guarantee final approval.
8. Indigo® Unsecured Mastercard® – Prior Bankruptcy is Okay
This card is currently not available.
The Indigo® Unsecured Mastercard® – Prior Bankruptcy is Okay welcomes applicants with bad credit, and you can prequalify for a card without jeopardizing your credit score. It's important to make timely payments to this card if you want to avoid late fees and a high penalty APR. The card, which lacks a smart chip, also charges a high interest rate for cash advances, but the cash advance fee is waived for the first year.
How Do I Get a Credit Card With a Low Credit Score?
The easiest path to credit card ownership despite a low credit score is to get a secured card. These cards are secured by cash collateral you deposit into an account at the issuing bank. Normally, the card's spending limit will equal the amount of your deposit, although some cards may have different requirements.
Apply For a Secured Credit Card
In most cases, issuers of secured credit cards do not consider an applicant's credit score, although they may look at other factors such as income.
Generally, all you have to do to get a secured credit card is make the required deposit, but it's important to compare cards to ensure you're getting a good deal. Some questions you can ask include:
What is the APR? It seems to me that a secured card should offer an APR well below the average, which is approximately 20%. After all, the issuer has your collateral locked up in an account it controls, so it will suffer little or no harm if you default on your payments. With virtually nothing at risk, a high interest rate seems unconscionable, and indeed some secured cards offer purchase APRs below 13%. Granted, a low APR may mean that the card offers no rewards and few perks, but the trade-off seems reasonable.
Will you earn interest? Most likely, the answer is no. Occasionally, you will encounter a secured card that pays interest on your security deposit, more likely when the issuer is a credit union. But in all circumstances, the security account held by a bank or credit union should be insured.
Can you increase the credit limit? Consider the available credit limits when comparing one secured credit card with another. Some cards set a modest initial credit limit but allow you to increase your deposit (and get a higher credit line) over time. Normally, you must get permission to increase your credit limit. The highest limit allowed by several secured cards is $5,000, but others set the top limit at $1,000 to $2,000.
Will you be offered an unsecured card? If you make your payments on time for six to 12 months in a row, you've demonstrated creditworthy behavior that many issuers will reward by upgrading you to an unsecured card. That's good for you because the credit card company will refund your security deposit.
While most secured cards may offer you an upgrade, check any stated requirements and be suspicious of any card that doesn't even address the issue.
Find an Attainable Unsecured Card
If you prefer to own an unsecured card from the start, your bad credit score may consign you to a high-fee, high-APR card, such as the Surge® Platinum Mastercard®. This type of card is specifically designed for consumers with low credit scores, as is any credit card that charges a monthly maintenance fee (even if waived for the first year).
You can neutralize your score disadvantage by recruiting a cosigner, one with at least fair credit. Many unsecured cards welcome cosigners, as it gives them a way to collect payments you fail to make.
Credit Builder Loans
Another option for improving your credit score is a credit builder loan, available from most credit unions, community banks, and a few online providers. Here's how a credit builder loan works for building credit:
When you sign an agreement for a credit builder loan, the lender opens an account in your name that is not under your control.
You borrow the agreed amount (typically $1,000 to $2,000) and deposit the proceeds into the credit builder account.
You make monthly payments until the loan is repaid, thereby building credit.
The money in the credit builder account is refunded to you.
The purpose of this scheme is to generate monthly payment reports to all three major credit bureaus. Your timely payments will demonstrate your dedication to creditworthy behavior that can establish or help repair your credit.
Improve Your Credit
In the long run, the solution to the problems a low credit score causes is to adopt and maintain creditworthy habits, such as always paying your bills on time and keeping your credit card debt levels low.
For example, you should calculate your credit card credit utilization ratio (i.e., total credit used divided by total available credit) and maintain it below 30%.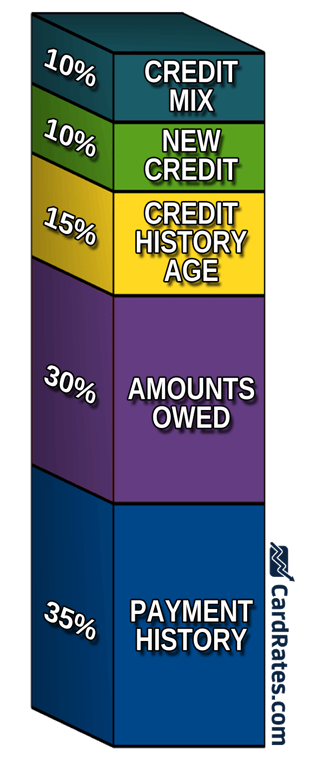 Other factors that can help your FICO score include limiting the number of new accounts you open in any six-month period, keeping old credit card accounts open, and using a mix of debt types. In addition, you can use services like Experian Boost to widen the scope of payment activity reported to the credit bureaus.
It may take several months, but eventually, the credit bureaus should recognize your responsible financial behavior and reward you with higher scores. As your scores rise, you can apply for better cards, those that offer you greater rewards and perks.
In addition to cleaning up your act, you will also want to clean up your credit reports by removing incorrect or unverifiable negative information. You can approach this as a DIY project or hire a credit repair company to do the hard work for you.
The attraction of doing credit repair yourself is that it essentially costs nothing except your time and attention. Do not underestimate the effort involved in disputing items on your credit reports and organizing the required recordkeeping.
Credit repair companies have the specialized expertise to aggressively challenge bad and unverifiable items on your credit reports. They generally charge between $50 and $150 per month, and six-month subscription periods are standard (although you can cancel at any time).
In either case, your credit score should immediately benefit when disputed derogatory information is successfully removed from your credit reports.
Finally, time heals all wounds, including those haunting your credit reports. Even the worst financial transgressions remain on your credit reports for no more than seven to 10 years, and they usually lose their impact on your score after a couple of years.
Straighten up, fly right, and all will be forgiven, or at least, forgotten.
What Is Considered a "Low" Credit Score?
FICO is the dominant credit scoring system used by creditors and lenders serving individuals. It uses a scoring range of 300 to 850, with scores falling into the following categories: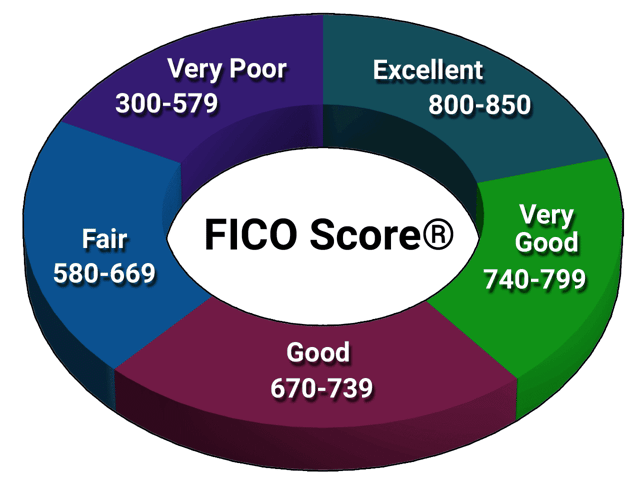 Scores between 300 and 669 are considered low, but the implications at range top and bottom are quite different. You would have to work pretty hard to get your credit score anywhere near 300, but if you manage it, you'll have to rely on cosigners or secured cards until your score recovers.
On the other hand, a score above 600 should be good enough to get an unsecured credit card on your own, and you may even have success with scores in the 500s.
It's a good idea to regularly monitor your credit score. Many credit cards offer free credit score reporting, but the most valuable are those that provide FICO scores. In fact, free score monitoring is usually one of the first perks offered by credit cards catering to consumers with bad credit.
The FICO Open Access Program is a source used by more than 200 financial institutions, ensuring free score access for their customers. The stated design objective of the FICO scoring system is to predict the likelihood that you'll become delinquent on your credit card debt (i.e., fall behind by at least 90 days).
While it's important for several reasons to maintain a good or at least fair credit score, the crucial element is to have a score that consistently trends higher. As your score improves, your access to lower APRs should increase.
What Is the Easiest Credit Card to Get With Bad Credit?
Among the reviewed cards, the Applied Bank® Secured Visa® Gold Preferred® Credit Card is probably the easiest to obtain, guaranteeing no credit check nor minimum credit score required. Another card that doesn't require a credit check is the OpenSky® Secured Visa® Credit Card
Better than Prepaid...Go with a Secured Card! Load One Time - Keep On Using
Absolutely No Credit Check or Minimum Credit Score Required
Automatic Reporting to All Three National Credit Bureaus
9.99% Low Fixed APR - Your Rate Won't Go Up Even if You Are Late
Activate Today with a $200 Minimum Deposit - Maximum $1,000.
Increase Your Credit Limit up to $5,000 by Adding Additional Deposits Anytime
| | | | | |
| --- | --- | --- | --- | --- |
| | | | | Poor/Fair/Limited/Damaged |
at Capital Bank N.A.'ssecure website
Limited Time Offer: $51 funding voucher applied for all new accounts. Get a $200 credit line for $149. Click "Apply Now" to see additional terms and conditions.
No credit check to apply. Zero credit risk to apply!
Looking to build or rebuild your credit? 2/3 of cardholders receive a 48+ point improvement after making 3 on-time payments
Extend your $200 credit line by getting considered for an unsecured credit line increase after 6 months - no additional deposit required!
Get free monthly access to your FICO score in our mobile application
Build your credit history across 3 major credit reporting agencies: Experian, Equifax, and Transunion
This is not terribly surprising for a secured credit card, but neither the Savings Secured Platinum Rewards Credit Card nor the Capital One Platinum Secured Credit Card offer the same guarantee. Moreover, to get the Savings Secured card, you must first become a member of the State Department Federal Credit Union, a potential obstacle.
As for the unsecured cards, those that charge a monthly maintenance fee are probably the easiest to obtain. They are the Surge® Platinum Mastercard®, Reflex® Platinum Mastercard®, and Total Visa® Card, all itching to impose a formidable fusillade of fees on their bad-credit customers.
You can prequalify for any of these cards without damaging your credit score. If you are approved, you may be leashed to a low credit limit, at least initially.
Think twice before ordering any card in this trio. If you can scrape up a security deposit, a secured subprime credit card will be cheaper in the long run. Furthermore, your timely payments to a secured card can be leveraged into a higher credit score and allow you to bypass the monthly maintenance fee crowd of unsecured credit cards.
Which Credit Cards Build Credit Fast?
Credit cards build credit by reporting your timely payment activity to a major credit bureau (Equifax, Experian, and TransUnion) each month. The cards building credit fastest are those that report to all three bureaus.
Do not count on a debit or prepaid card to help your credit score since they don't report activity to the credit bureaus.
Do not assume an issuer sends monthly reports to all three bureaus unless it explicitly says so. This is important because the three bureaus don't necessarily share information, and you have no control over which credit bureau's report a prospective creditor will examine.
For example, suppose you obtain a card that reports your activity solely to TransUnion. If you apply for, say, a personal loan, the lender may review your Experian or Equifax report instead and be unaware of your recent creditworthy behavior.
It's also instructive to consider credit bureau favoritism from the opposite point of view. For example, suppose you decide to apply for a Chase credit card, but you first want to clean up your credit reports by removing inaccurate derogatory information.
It would be useful to know which credit bureau report Chase uses, so you can fix that report first and attend to the other bureaus later. Voilà: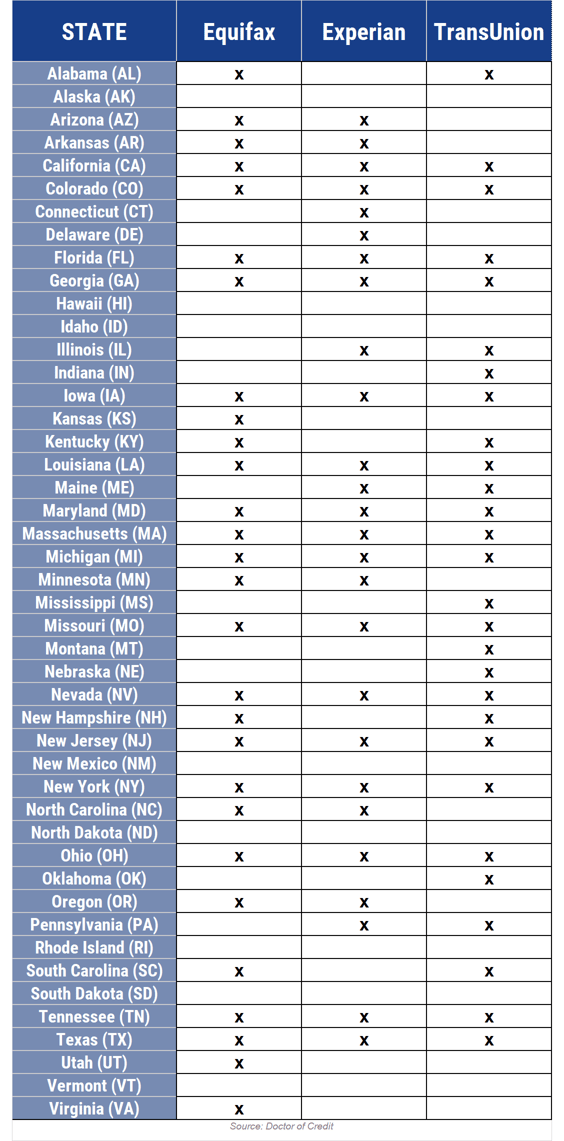 Unfortunately, this kind of information is not always actionable since Chase does not favor a single bureau in every state. Naturally, the distribution of bureau preferences varies for different card issuers (e.g., Discover favors Equifax), so you may have to do some digging to get the relevant information for your state.
If you aren't in a rush to get your next credit card, you may as well fix all three of your credit reports and not worry about which one the credit card company will reference.
Monthly reporting to all three credit bureaus is a double-edged sword. Pay your bills on time, and your credit score should benefit. Miss payments (or worse) and the sword will slice your credit score down to size. If you're seriously minded enough to have read this far down into this review, we're guessing you belong to the first group.
Can I Get an Unsecured Card With a 500 Credit Score?
A 500 credit score will probably bar you from most unsecured credit cards unless you can apply with a cosigner or become an authorized user. The two strategies are similar in that they rely on another person's credit. But they also have certain differences.
Recruiting a Cosigner
When a cosigner applies with you for a subprime credit card, the issuer will base its decision on the better credit profile. The higher the cosigner's credit score, the more likely you'll be approved for the card.
Cosigners generally do not get a copy of your credit card and do not use the card on their own. Both you and the cosigner are equally responsible for making payments on time. Normally, if you miss a payment deadline, the issuer will request payment from the cosigner.
Cosigners have great incentive to ensure that the credit card bill is paid, as their credit score is just as much on the line as yours. In fact, they have more to lose, since presumably their credit scores are good and have further to fall.
Becoming an Authorized User
This strategy requires that a primary credit card owner allow you to become an authorized user. You get a copy of the card under your own name and have full rights to use the card, although some cards may allow the owner to place restrictions on your use.
Unlike the cosigner case, authorized users are not held responsible for payments, although the credit bureaus report your status as an authorized user, which is positive for your credit score. Your risk is that you will alienate the card owner by abusing your user privilege — for example, by running up bills on the card without first getting permission.
To leverage your authorized user status into a higher credit score, make sure the card issuer actually reports authorized users to the credit bureaus.
Authorized user status is most helpful if you have scant credit history since the new account will appear on your credit report. Your credit score can improve as your account ages — FICO rewards you for managing a credit account over a long time period.
Strategically, you'll get the most benefit if you become an authorized user for a long-established account with a perfect payment history, and that boasts a low credit utilization ratio. If the primary owner stops making payments, your score could be adversely affected, but keep in mind that you can ask the credit bureaus to no longer report you as an authorized user.
Not a Trivial Decision
Suppose you are the person asked to act as a cosigner or to authorize a user for your card. It's important to take on the role with eyes wide open, so consider the following points:
You should trust the person making the ask. They should have a history of paying bills on time and living within their means.
Understand how much money you may have to fork over to pay off a large credit card bill the other person runs up.
Ask yourself whether you want to be at least partially responsible for another person's credit.
Before agreeing, confirm that the other person has no other options for building their credit.
Don't dismiss the possibility that you may ruin your relationship with the other person if things don't work out.
The bottom line is to regard cosigning or authorizing a secondary user as a significant decision that creates several financial and psychological risks.
Other Strategies
If you can't find a cosigner or a cardholder willing to make you an authorized user, your best bet is to apply for a secured credit card. But there is no harm in trying to prequalify for an unsecured card, including any of those reviewed here.
Prequalification does not involve a hard pull of your credit report and will not hurt your credit score. Rather, issuers usually perform a soft inquiry upon one of the three credit bureaus, yielding limited information about your credit profile.
Prequalification does not guarantee your eventual approval, but if you fail to prequalify, at least you'll know not to hurt your credit score by applying for the card and triggering a hard credit inquiry.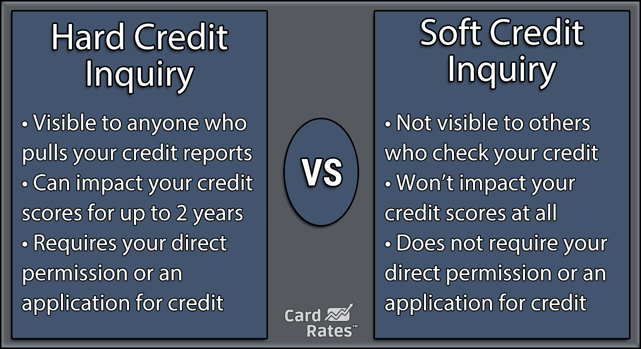 The reason hard inquiries hurt your credit score stems from the way FICO does its calculations. Ten percent of your score is based on new credit applications.
The credit bureaus note each time you authorize a hard inquiry for purposes of opening a new credit account. If you attempt to open several accounts within a short time frame, the bureaus will interpret it to mean that you're in financial distress and reduce your credit score accordingly.
The score reduction caused by a hard inquiry is usually only five to 10 points, but multiple hard inquiries occurring close together can cause a steeper decline. The hit to your score lasts only a year, and hard inquiries are expunged after two years.
After you prequalify, you'll need to provide additional information to complete the application process. Most credit cards will give you an instant decision after you submit your application. However, if your credit score is in the 500 vicinity, you may have to wait for a while until the issuer can perform some additional underwriting.
Students Get Special Consideration
The whole question changes when you enroll in college. As a student, you can get an unsecured credit card despite having a low credit score or no credit history at all.
To get a student credit card, you must be at least 18 years old and be a U.S. citizen or permanent resident. However, if you are under 21 years old, you'll have to demonstrate sufficient income to meet the card's minimum payment requirements.
Can I Get a Business Credit Card With a Low Credit Score?
Whether they belong to you or your small business, low credit scores make it harder to get a business credit card. It's fairly obvious why a business with a low score may have trouble but less apparent why an owner's personal credit score should matter.
The reason is that virtually all issuers of cards marketed to the owners of small- to medium-sized companies require personal guarantees, where the owners pledge to use their own resources, if necessary, to make the card's monthly payments. In effect, the owner is the business' cosigner.
There is good reason for the personal guarantee requirement, and that's the dismal failure rate new companies experience. About 1 in 5 businesses collapse in their first year, and only half survive for five years. No wonder business card issuers are sensitive to credit issues, especially concerning startups and small companies.
Corporate cards, designed specifically for corporations earning a minimum of $1 million to $3 million in annual revenues, are a different breed and generally don't ask for personal guarantees. Corporate cards are available from various issuers, including American Express, Chase, Citi, Capital One, and Wells Fargo.
Of course, corporations don't have a single owner — each shareholder owns part of the corporation — so it isn't even clear who would be asked to pledge a personal guarantee. For sole proprietorships, small LLCs, and partnerships, the owners are easy to identify. If they have bad credit, they may have to formulate a strategy to obtain a business credit card, as we next explain.
Improving Your Business Credit
Even if your personal credit is bad, you may be able to obtain a business credit card if your business has a good or excellent credit score. The first step is to consider the best type of legal entity for your business.
Many proprietors choose to set up limited liability companies (LLCs) or limited partnerships (LPs) to create separation between their companies and themselves.
You must ask the IRS for an Employer Identification Number (EIN) so you can open a business bank account in your company's name.
You'll also want to fix any problems with your personal credit reports that may be improperly hurting your score. You can get free copies of your personal credit reports at AnnualCreditReport.com and review them for inaccurate, incomplete, or unverifiable derogatory information.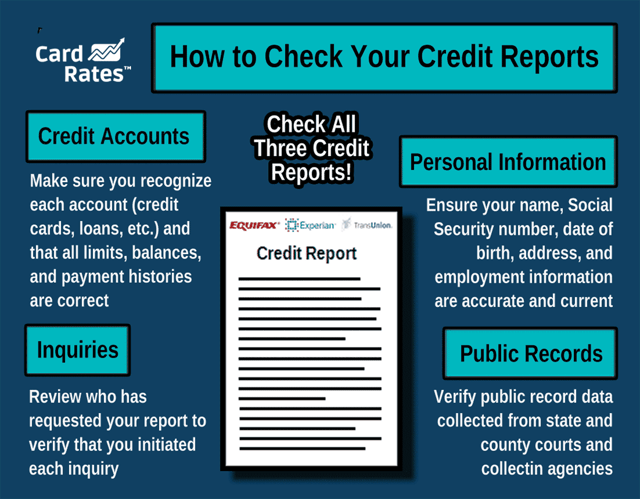 As described earlier, you can clean up your credit on your own or with the help of a credit repair company.
The next step involves the three major business credit reporting agencies, Dun & Bradstreet, Experian, and Equifax, which calculate credit scores based on business metrics, including:
Credit utilization
Demographics (years on file, business size, etc.)
Number of trade experiences
Outstanding balances
Payment habits
Public financial records
Trends over time
Since Dun & Bradstreet (D&B) is such a big player in the business credit information market, it will behoove you to get the business a D&B Data Universal Numbering System (D-U-N-S) Number, enabling credit reporting and scoring by this business credit bureau.
If you haven't done so yet, you can demonstrate your business's creditworthiness by opening a business line of credit and making sure you make all payments on time (or even better, in advance). Credit cards, vendor contracts, merchant credit arrangements, and supplier agreements are just some of the ways to establish your company's credit behavior.
Your business will qualify for a Dun & Bradstreet Paydex score by setting up at least three trade lines of credit. These trade lines may report your payment activity to the credit bureaus, but even if they don't, you can list them as trade references for your account.
A feature unique to business credit scoring is the extra value of paying your bills ahead of time. For example, the Paydex system rewards early payments with higher scores. Just be sure never to miss a payment due date, as the damage to your credit score may be swift and severe.
You will also want your business to avoid any negative activity that will show up in a search of public records. This means avoiding problems such as legal troubles, liens, and bankruptcies.
All of these steps can help you establish and build your company's credit.
Use a Cosigner For Your Business Credit
Sometimes, a personal guarantee is not enough to help ensure your access to a business credit card. As we described earlier, a qualified cosigner may be required for an issuer to approve an application for a business credit card.
Many business credit cards welcome cosigners, including Chase and Capital One. If you are asked to be a cosigner, be aware of the risks associated with this role. These include damage to your score for late payments, a higher credit utilization ratio, and credit limit increases without your knowledge or permission.
If you do become a cosigner for a business credit card, establish an exit strategy upfront. Some indicators that it's time to exit include paying down the company's debt and receiving notice of future changes to its credit arrangements.
Get a Secured Business Credit Card
Secured credit cards aren't only for individuals — almost any business can get a secured card no matter their financial condition. In most respects, a secured card provides the same benefits as an unsecured card (and even a charge card), as this chart shows:

Because you collateralize your secured business card's credit line, issuers are much more likely to approve a low-risk secured card even if they rejected your application for an unsecured card.
Some secured business cards offer large credit lines. For example, the Wells Fargo Business Secured card accepts security deposits up to $25,000, establishing a credit line of equal size. As you make timely payments to your secured card, you improve the business' credit score and facilitate an upgrade to an unsecured card.
(The information related to Wells Fargo Business Secured Card has been collected by CardRates.com and has not been reviewed or provided by the issuer or provider of this product or service.)
Network With Your Bank
In the real world, a little schmoozing with the loan officer at your community bank or local credit union couldn't hurt your access to credit cards and loans. Loyalty to your financial institution may be reciprocated by a more understanding attitude toward your credit needs.
You establish loyalty by confining all of your account activity to one financial institution. Each transaction and fee charged benefits the institution, which is a strong motivation for it to help your business grow. While it's no guarantee that your application for a business credit card will sail through, a tight relationship through your bank account just may make the difference.
Research Low Credit Score Credit Cards
We hope our review of low credit score credit cards has provided some encouragement to consumers and businesses facing the challenge of obtaining a suitable credit card. We've demonstrated the relative ease of getting a secured card and the real possibility of being approved for an unsecured card.
Whatever your financial situation, you can always take steps to improve your credit score and gain access to not only the cards reviewed above but to better quality cards with greater rewards and benefits.
Advertiser Disclosure
CardRates.com is a free online resource that offers valuable content and comparison services to users. To keep this resource 100% free, we receive compensation for referrals for many of the offers listed on the site. Along with key review factors, this compensation may impact how and where products appear across CardRates.com (including, for example, the order in which they appear). CardRates.com does not include the entire universe of available offers. Editorial opinions expressed on the site are strictly our own and are not provided, endorsed, or approved by advertisers.