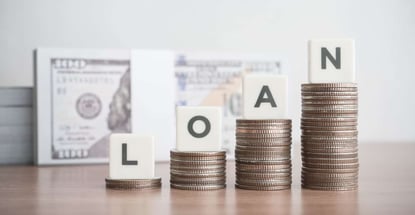 We're not surprised that articles reviewing low interest personal loans generate high interest among our readers. After all, no one wants to pay more than necessary for a loan. 
These lending networks host hundreds of direct lenders competing for your business. And the lenders offer more than one way to borrow, from a payday loan to an installment loan to a home equity loan. The competition these lenders promote helps you compare, obtain, and save money on online personal loans without charge or obligation. 
Best Low-Interest Personal Loans: Rates From 5.99%
These online loan-finding services can help you borrow money quickly, conveniently, and economically. They welcome consumers with all types of credit, from excellent to very poor. One loan request per network can generate multiple offers from a variety of direct lending partners. 
You can receive credit approval in minutes and funding by the next business day. Some of these services can find you a personal line of credit. There are several advantages to a personal line of credit, including the fact that you don't accrue interest until you actually draw funds from it. 
Short-term loans up to $5,000
Online marketplace of lenders
Funds available in as few as 24 hours
Simple online form takes less than 5 minutes
Trusted by more than 2 million customers
Not available in NY or CT
MoneyMutual maintains the most extensive network of personal loan providers on the internet. That translates into more competition within a broader lending community, increasing your chances of finding a willing lender. We rate it as the best personal loan provider. 
This network specializes in smaller, short-term loans, each with a unique annual percentage rate and repayment term. If you receive credit approval, you can collect your money in a linked checking account or savings account as quickly as the next business day.
Loans from $500 to $10,000
All credit types accepted
Receive a loan decision in minutes
Get funds directly to your bank account
Use the loan for any purpose
CashUSA.com arranges larger loans than the amounts many of its competitors choose to offer, but you can also opt for a modest loan if that's all you need. Whatever the size, look for quick loan approval and funding, usually within 24 hours.
You can arrange a longer repayment term to accommodate your budget if you need a larger loan. You may receive offers for loans that give you up to five years to repay in fixed monthly installments, usually through an automatic payment plan. Stretching out your loan term helps to reduce your monthly payment by a significant amount. 
Loan amounts range from $500 to $10,000
Compare quotes from a network of lenders
Flexible credit requirements
Easy online application & 5-minute approval
Funding in as few as 24 hours
With a name like BadCreditLoans.com, it's no surprise that the network deals only in bad credit loan products. You don't have to satisfy a minimum credit score for approval, and your loan provider will work with you to nail down a loan that fits your budget.
You can use your loan proceeds in any way you see fit. Whatever the loan amount, BadCreditLoans.com can help you find offers even if you struggle for acceptance elsewhere.
Loan amounts range from $1,000 to $35,000
All credit types welcome to apply
Lending partners in all 50 states
Loans can be used for any purpose
Fast online approval
Funding in as few as 24 hours
The aptly-named PersonalLoans.com network has separate divisions for consumers with good to excellent credit and those who require fair or bad credit loans. This structure helps ensure your application goes to the appropriate lenders.
This network offers unusually large personal loans, but you'll receive attentive service even if your needs are modest. You can choose the lender that offers you the best rates and other loan options.
Personal loans from $500 to $35,000
All credit types are considered and welcome
Simple, no credit impact form
Helping consumers since 2001
4.7 out of 5 Trustpilot rating with 2,000+ reviews!
You can contact 24/7 Lending Group anytime you need a fast personal loan. By filling out a short loan request form, you may receive multiple offers within minutes. 
Trustpilot gives this loan-finding service a rating of Excellent. One reason for its high rating may be its insistence on working exclusively with lenders that comply with the Fair Debt Collection Practices Act, a debt protection law.
Best 0% Interest Credit Cards
Personal loans with no interest don't exist unless you borrow money from a friend or family member. But credit cards with no interest do, and some cards can loan you funds with no interest for up to 18 months or longer. 
Below are our top recommendations for cards that offer 0% interest for at least 15 months. The regular purchase APR – which will be presented to you upon approval – will kick in once the promotional period is over. 
0% Introductory APR for 21 billing cycles for purchases, and for any balance transfers made in the first 60 days. After the intro APR offer ends, 15.49% – 25.49% Variable APR will apply. A 3% fee applies to all balance transfers.
No annual fee.
No penalty APR. Paying late won't automatically raise your interest rate (APR). Other account pricing and terms apply.
Access your FICO® Score for free within Online Banking or your Mobile Banking app.
Contactless Cards – The security of a chip card, with the convenience of a tap.
This online only offer may not be available if you leave this page or if you visit a Bank of America financial center. You can take advantage of this offer when you apply now.
| | | | | |
| --- | --- | --- | --- | --- |
| 0% Intro APR for 21 billing cycles for purchases | 0% Intro APR for 21 billing cycles for any balance transfers made in the first 60 days | 15.49% – 25.49% Variable APR on purchases and balance transfers | | |
Additional Disclosure: Bank of America is a CardRates advertiser.
at Chase'ssecure website
Start off strong with 0% Intro APR for 18 months from account opening on purchases and balance transfers. A variable APR of 19.49% – 28.24% on balance transfers and purchases after the introductory period ends.
Lower your interest rate by 2% each year. Automatically be considered for an APR reduction when you pay on time, and spend at least $1000 on your card by your next account anniversary.
Raise your credit limit. Get an automatic, one-time review for a higher credit limit when you pay on time, and spend $500 in your first six months.
All for no annual fee – You won't have to pay an annual fee for all the great features that come with your Slate Edge℠ card
Keep tabs on your credit health – Chase Credit Journey helps you monitor your credit with free access to your latest score, real-time alerts, and more
| | | | | |
| --- | --- | --- | --- | --- |
| 0% Intro APR on Purchases 18 months | 0% Intro APR on Balance Transfers 18 months | | | |
$200 online cash rewards bonus after you make at least $1,000 in purchases in the first 90 days of account opening.
Earn 3% cash back in the category of your choice, automatic 2% at grocery stores and wholesale clubs (up to $2,500 in combined choice category/grocery store/wholesale club quarterly purchases) and unlimited 1% on all other purchases.
If you're a Preferred Rewards member, you can earn 25%-75% more cash back on every purchase. That means you could earn 3.75%-5.25% cash back on purchases in your choice category.
No annual fee and no expiration on rewards.
0% Introductory APR for 18 billing cycles for purchases, and for any balance transfers made in the first 60 days. After the intro APR offer ends, 17.49% – 27.49% Variable APR will apply. A 3% fee applies to all balance transfers.
Contactless Cards – The security of a chip card, with the convenience of a tap.
This online only offer may not be available if you leave this page or if you visit a Bank of America financial center. You can take advantage of this offer when you apply now.
| | | | | |
| --- | --- | --- | --- | --- |
| 0% Intro APR for 18 billing cycles for purchases | 0% Intro APR for 18 billing cycles for any balance transfers made in the first 60 days | 17.49% – 27.49% Variable APR on purchases and balance transfers | | |
Additional Disclosure: Bank of America is a CardRates advertiser.
The initial credit limits for these cards range from about $3,000 to more than $15,000, depending on your income and credit history. Cards with 0% interest generally require good credit for approval, but they are about the best low (or no) interest loan you can get. 
If you choose to go this route, try not to max out your credit limit and always pay at least the minimum amount due each month to avoid credit score damage.
What Is a Low-Interest Personal Loan?
Personal loans are the generalists in the lending world since you can use the proceeds however you wish. For example, contrast a personal loan with a single-purpose car loan, student loan, or home equity loan. 
Personal loans are usually unsecured, meaning only your signature is necessary for loan approval. That is why they are sometimes referred to as signature loans. 
Secured personal loans are also available to consumers who don't qualify for an unsecured personal loan. A secured loan may charge less interest than an unsecured loan, depending on the source.
Low interest personal loans have a maximum annual percentage rate (APR) of 36%. The actual rate you'll receive depends on your credit history, income, and debts. The personal loan rate range matches that for credit card cash advances, which also top out at 36%. 
Folks with good credit can expect a much lower personal loan interest rate that is usually lower than the interest rate available from a credit card and closer to the prime rate.
Average personal loan interest rate by credit score, as of September 2022:
| | |
| --- | --- |
| Credit Score | Average Loan Interest Rate |
| 720-850 | 10.73%-12.50% |
| 690-719 | 13.50%-15.50% |
| 630-689 | 17.80%-19.90% |
| 300-629 | 28.50%-32.00% |
Data collected from Bankrate.
You repay personal loans in a series of installments running from three to 60 months. The monthly payment is a fixed amount throughout the loan term. There is typically no prepayment penalty, so you can save interest expenses by repaying the loan ahead of schedule. 
You reduce your monthly loan payment by choosing a longer term, but keep in mind this will increase your total cost. 
How Can I Get a Low Interest Rate Personal Loan?
The easiest way to obtain a low interest personal loan is through a lender-finding network such as those in this review. These networks are efficient because you can get multiple loan offers through a single request. 
The lender-finding services prequalify you for a loan without a credit check, which means loan requests won't affect your credit score. But direct lenders on the loan networks customarily perform hard credit checks unless they explicitly state otherwise. A hard credit check can reduce your credit score by a few points and remain on your credit reports for two years.
To prequalify for a network loan, you must meet specific requirements:
Be 18+ years old
Be a US citizen or permanent resident
Have regular income (from a job or government benefits)
Have an active online banking or credit union account (i.e., at an institution governed by the National Credit Union Administration) in your name
Provide a valid email address and phone number 
Using the online loan-finding services is easy:
Click on the APPLY NOW link to the website's loan request screen.
Enter the requested information, including your name, address, Social Security number, employment status, income, and monthly housing costs.
The service should give you an immediate prequalification decision. If you prequalify, the service will transfer you to a direct lender or provide links to multiple lenders for you to choose from.
Submit any additional information requested by the direct lender, such as your banking information.
If you qualify, the lender will make you a loan offer. 
Read the loan agreement carefully. E-sign the document if you want to proceed.
Receive the loan in your bank or credit union account, usually on the next business day. These accounts usually carry insurance from the Federal Deposit Insurance Corporation (FDIC) or National Credit Union Administration (NCUA) to protect your loan proceeds.
The lender may set up an auto payment plan that electronically transfers the monthly payments from your account. You can make additional payments whenever you wish.
What Is a Good Personal Loan Interest Rate?
At the time of writing, personal loan rates varied from about 6% to 36%. The range is wide because it must accommodate consumers with every type of credit. It's often a good idea to raise your credit score before applying for a personal loan.
The two most effective ways to boost your credit are to pay your bills on time and reduce your debt. FICO bases 35% of your credit score on your payment history, and payments more than 30 days late can cause significant harm. 
Another 30% of your credit score stems from your debt level. While FICO uses credit utilization ratio (i.e., CUR, credit spent divided by total credit available), lenders also look at your debt-to-income (DTI) ratio. Reducing debt improves these measures and increases your odds of landing the loan you want.
CUR levels above 30% hurt your score. Paying off your credit card debt enough to get your CUR below 30% can quickly improve your credit score. 
The following example shows the CUR computation for a consumer with three credit cards:

Lenders use DTI to evaluate whether you can repay a loan. Here is an example of how the calculation works:

Lenders get nervous when your DTI approaches 43%, but the reviewed personal loan networks may harbor lenders that can tolerate a higher ratio.
Can I Be Denied a Personal Loan?
It's relatively easy to prequalify for a personal loan at any of the reviewed loan-finding services. The task becomes more challenging when you apply to a direct lender for a personal loan. It's at that point your credit report comes under scrutiny. 
While it's true that network lenders welcome consumers with all types of credit, they will inevitably have to reject some applicants. Often the cause extends beyond a low score.
Some of the reasons why lenders reject loan applications include:
A low credit score: Many lenders depend on your FICO or VantageScore rating and may reject applicants with scores below a set minimum. You may be able to overcome this barrier by recruiting a cosigner with good credit. 
High debt levels: You'll have trouble borrowing more money if you already owe a lot relative to your income.
Requesting too much: You may be able to get a smaller loan if you don't qualify for the requested amount.
Problems verifying your identity: The law requires lenders to decline applications when they can't verify essential information, such as your bank account number, Social Security number, or income. You can resolve this problem by providing the documentation your lender requires.
Under the Fair Credit Reporting Act, you are entitled to a Notice of Adverse Action whenever a creditor relies on your credit report or score to deny your application for a loan or credit card. The notice must identify the reasons for your denial, your credit score range, the creditor's sources for your credit reports, and instructions for disputing report errors.
The notice also includes the reasons why your credit score is low. Consider this a valuable resource that can help you focus on the steps necessary to improve your credit. 
How Can I Use a Personal Loan?
You may want to borrow money to pay for a much-needed vacation or a big-ticket life event. With few exceptions, such as using the money to invest or gamble, you can use your personal loan however you see fit. 
Many folks take a personal loan to consolidate other debts. The benefits include:
Lowering your interest expense: A consolidation loan works best when its interest rate is less than that of your other debt. 
Simplifying your finances: You'll reduce the number of monthly payments by consolidating your loans and credit card debt. You'll spend less time making payments and juggling your budget. 
Improving your credit score: Your CUR will improve if you transfer debt from your credit cards to a loan. You should see your credit score improve if you aggressively pay down your consolidated loan balance.
Whatever your reasons for borrowing, it's crucial to repay your loan on time and in full. Otherwise, your credit score will decline and make future borrowing more difficult.
What If I Have Trouble Repaying a Personal Loan?
Life happens, and sometimes you may be unable to make your loan payments due to an unexpected expense. You must communicate with your creditors if this occurs. They would rather work out an arrangement, such as reducing your monthly payments or lowering your interest rate, than take you to court or charge off your debt. 
By contacting your lender, you may be able to avoid having your loan go into collection. You may also want to work with a nonprofit credit counselor who can show you how to restructure your finances and prepare for the occasional unexpected expense.
Some consumers take a more aggressive approach and hire a debt settlement company. This maneuver is risky because you redirect your debt payments into an escrow account while asking for partial loan forgiveness. 
Your creditors may accept your demands and reduce your debt, or they may refuse and take you to court instead. Settlements appear on your credit reports and remain there for seven years. 
Debt settlement can cause significant damage to credit scores, but probably not as much as filing for bankruptcy, which can linger on credit reports for up to 10 years.
Compare the Costs of Personal Loans
Low interest personal loans can solve many problems. You can use them to finance large upcoming expenditures, pay for emergencies, consolidate debt, or collect happy money to use in other ways. 
The reviewed online loan networks provide a fast way to arrange personal loans that you can receive as soon as the next business day. You may discover personal loan rates lower than you anticipated.
Repaying your loan on time can help you build credit and make it easier to borrow again in the future. By offering a reasonably low personal loan interest rate, these loans can save you money compared with other loan types, such as title loans, credit card cash advances, and payday loans.
Advertiser Disclosure
CardRates.com is a free online resource that offers valuable content and comparison services to users. To keep this resource 100% free, we receive compensation for referrals for many of the offers listed on the site. Along with key review factors, this compensation may impact how and where products appear across CardRates.com (including, for example, the order in which they appear). CardRates.com does not include the entire universe of available offers. Editorial opinions expressed on the site are strictly our own and are not provided, endorsed, or approved by advertisers.