As competition heats up in the credit card industry, we have seen more credit cards with 0% APR offers. These cards allow you to make a balance transfer to your new card with as low as 0% APR for nearly two years, in some cases.
Many of these cards also offer signup bonuses. These bonuses may be worth hundreds of dollars, depending on the card's annual fee. With a qualifying credit score, you could get one of these cards, save money, and also earn bonus rewards.
Best Overall Cards With Signup Bonuses and 0% APRs
The best 0% APR signup bonus credit cards offer rewards and 0% introductory APRs on balance transfers and purchases. Benefits and perks vary by card, but these cards have plenty to offer  — and no annual fee in many cases. Consider these cards to help consolidate credit card debt, earn cash rewards, and get a competitive APR.
The Bank of America® Customized Cash Rewards credit card is all about choices — you select the categories in which you earn the highest rewards. Regardless of what you choose, you'll also earn a higher cash back rate at grocery stores and wholesale clubs.
In addition to these benefits, the card has no annual fee. It also includes a basic signup bonus and an introductory 0% APR offer. Keep in mind that bonus cash back rewards have a quarterly limit, and you can only change your category once per month. The opportunity to choose from several common spending categories makes this card worth a look.
The Bank of America® Travel Rewards credit card offers a generous signup bonus despite having no annual fee and no foreign transaction fees. That makes it the perfect travel companion as you journey around the world.
One of this card's biggest benefits is that it offers a bonus cash back rate on all purchases. There's no limit to how many points you can earn, and your points never expire. It also includes an intro 0% APR offer on balance transfers but has no intro APR offer for purchases. The card has a balance transfer fee that applies to all transfers, though this is standard for most credit cards.
The Capital One Quicksilver Cash Rewards Credit Card lets you earn cash back while also providing a 0% intro APR offer. Rewards don't expire for the life of the account, and you can redeem them for any amount. This card also includes a signup bonus.
This card also has a competitive regular APR despite having no annual fee. Translation: it can be cheap to use — or free if you pay off your balance every month. The card typically includes a new cardmember offer, allowing you to earn an additional cash bonus.
The Capital One SavorOne Cash Rewards Credit Card is a great choice if you like to go to dinner and then catch a show — or if you prefer to order in and have a Netflix marathon. Those purchases fall into the card's highest cash rewards rate categories — which include travel, dining, and entertainment. You'll earn a high cash back rate on grocery purchases, too.
Qualifying balance transfers and purchases benefit from the card's intro APR period. Plus, you'll earn a signup bonus if you spend enough from account opening. The bonus is easy enough to earn, and there's no annual fee.
As its name suggests, The Blue Cash Everyday® Card is an excellent choice for daily purchases. That's because it earns a high cash back rate on common spending categories, including gas, groceries, and online purchases.
Balance transfers and purchases both have a 0% intro APR on the Blue Cash Everyday® Card, and its regular APR is competitive. It offers a basic signup bonus and several credits that help you save money — all with no annual fee.
The Discover it® Miles card is a great choice if you want a card that allows you to earn a high number of miles on every purchase. It also benefits from Discover Match®, which doubles all of the miles you earn in your first year. Another benefit of this approach is that the card has no minimum spending requirement to receive the match.
Like many cards on this list, it has no annual fee. You can redeem rewards in many ways, including travel purchases, shopping on Amazon.com, and PayPal redemptions. The card also allows you to convert miles into cash in any amount at any time.
The Discover it® Cash Back card has no annual fee and allows you to earn cash back on purchases up to a spend cap in bonus categories. You must activate your bonus categories each quarter, as is often the case with rotating category cards. But you can redeem your cash back at any time for any amount, and rewards never expire.
Discover offers additional card features, including online privacy protection, $0 fraud liability, and Social Security number alerts. It also includes free FICO® Score checks. You can pre-qualify for this card with no impact on your credit score.
Travel credit cards often have premium perks, but they typically come with a price. That's not true of the Capital One VentureOne Rewards Credit Card, which has no annual fee and a reasonable APR. You also get an attractive intro APR on balance transfers and purchases. Plus, you can earn bonus miles after spending enough in the first three months from account opening.
Perhaps the card's biggest benefit is that you earn a bonus rewards rate on every purchase. And if you book through Capital One Travel, you'll earn an even higher rate. The card has no foreign transaction fee, so it's safe to take it wherever you go.
The Citi Custom Cash® Card offers an exceptional cash back rate on your top spending category — and it doesn't require manual activation every quarter. Bonus cash rewards are capped at a low amount, but they reset every billing cycle. All non-bonus purchases earn a flat cash back rate, and the card includes a signup bonus.
There is also no annual fee and $0 liability for unauthorized charges. However, there is a foreign transaction fee, so keep that in mind while traveling. Another benefit is that both balance transfers and purchases are included in the 0% APR intro period.
What is a Signup Bonus and How Does it Work?
A signup bonus is a reward for opening a new credit card. Depending on the type of card, incentives may come in the form of points, miles, or cash back. Credit card issuers offer these bonuses to attract new customers, and some can be quite lucrative.
Here's how signup bonuses work:
Qualify or pre-qualify: The first step to receiving a signup bonus is qualifying for a card that includes one. Many credit cards have great signup bonuses. Depending on the card, you may pre-qualify through a process that assesses your creditworthiness without a hard credit inquiry.
Meet the spending requirements: Most signup bonuses require you to spend an amount within a certain time period. For example, you may need to spend $1,000 with your card in the first three months of account opening.
Wait for the bonus to post: Bonuses typically aren't available right away. This may vary by card issuer, but, generally, it should be available the next billing cycle after your statement closes. It may take longer in some cases.
Redemption: Once you earn the bonus, you may have many ways to redeem it, depending on the card. For example, redemption options may include a statement credit, travel, cash back, or transfer to travel partners.
Keep in mind that some credit cards can have significant spending requirements to earn the signup bonus — especially premium credit cards with high annual fees. Be mindful of those annual fees and whether you'll use the card to justify the fee after earning your signup bonus.
What is a 0% APR and How Does it Work?
0% APR offers include a promotional period during which the cardholder is not charged interest on their balances. For example, a credit card may have a 0% intro APR for 15 or 21 months. This 0% APR may apply to balance transfers, purchases, or both.
If the promotional APR applies to purchases, you won't owe any interest on purchases during the intro period. If it applies to balance transfers, you can make balance transfers from other credit cards without interest during the intro period.
Typically, you can only transfer balances from different card issuers. You often may be required to complete balance transfers in the first three or four months to qualify for 0% APR.

After the promotional period ends, any remaining balances begin accruing interest at the regular APR. This is likely significantly higher than the intro APR, so it's important to pay off balances before the intro period ends.
Also, keep in mind that even if a card has 0% APR on transferred balances, it typically still includes a balance transfer fee. Watch out for 0% intro APR cards with deferred interest, which can lead to a larger bill than expected at the end of the intro period.
What Credit Score Do You Need for a 0% APR?
The credit score you need may vary by the card issuer, but, generally, you need a good to excellent credit score to qualify for a 0% intro APR credit card. To increase your approval odds, you should have a FICO® Score of at least 670. For the best chance of approval, you should have a FICO score of at least 740, which is considered very good to excellent.
Reaching a FICO Score of 740 won't guarantee approval, but it can increase your approval odds compared to applicants with lower credit scores. This is partly because credit card issuers may consider factors other than just credit score. Issuers may also consider income, debt-to-income ratio, and how many recent credit applications you have.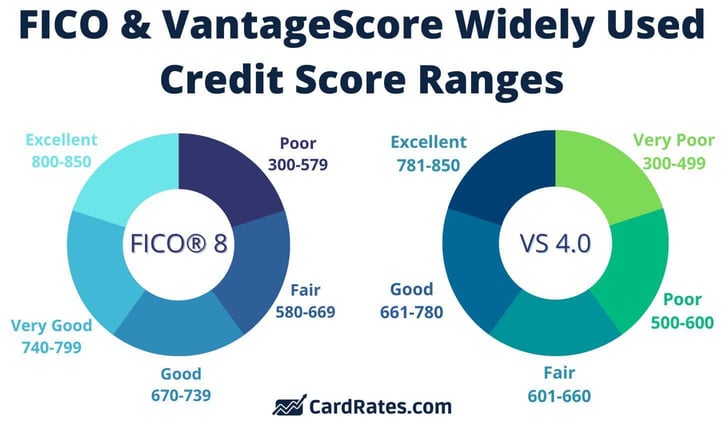 If your credit score isn't high enough for approval, you can work on building credit with the right habits. These include paying bills on time, regularly monitoring your credit, and maintaining low balances on your credit cards. Also, research different credit card options before applying, as different types of credit cards (including secured cards) may be better suited to those with lower credit scores.
Which Cards Give You Free Money for Signing Up?
Most credit cards won't give you free money just for signing up, but several offer incentives in the form of signup bonuses which, in some cases, can be worth hundreds of dollars. All the credit cards on our list offer a signup bonus, and many of them have low spending requirements. Typically, you must meet the spending requirement within the first three to six months from account opening.
Signup bonuses often come in the form of cash back, points, or miles. You can typically redeem your rewards in many forms, including cash. Most credit cards allow you to earn points, miles, or cash back on purchases, often with bonus rates for certain categories.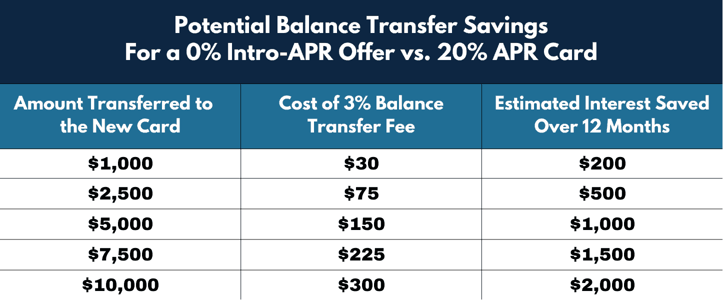 Another way some credit cards help is with 0% intro APR offers on balance transfers and purchases. Avoiding interest charges during the intro period can save you a significant amount of money. However, remember that balance transfer fees usually apply, even during the intro period.
Does Not Paying a 0% APR Credit Card Hurt Your Credit Score?
A 0% APR credit card works the same as any other credit card, meaning not making payments on it can and will hurt your credit score. Even if a credit card has a 0% intro APR, you are still expected to make at least the minimum payment by the due date every month. Failure to pay can result in not only a drop in your credit score but also several other consequences:
Credit score impact: The most apparent impact of not paying your 0% APR card will likely be a drop in your credit score. This is because payment history makes up 35% of your score, the single largest factor. Missing even a single payment can cause a large drop in your credit score.
Late fees: Missing a payment usually results in a late fee, adding to your credit card debt. Additional fees can accrue if you continue to miss payments.
Loss of promotional APR: Some cards have terms that eliminate the promotional APR if you miss a payment. At this point, the regular APR goes into effect, which is likely much higher than the promotional rate.
Increased debt: Missing payments means your credit card balance will grow, and late fees will only add to it. The effect will only get worse if you lose your intro rate.
Contact from debt collectors: You could eventually receive phone calls and other actions from debt collectors if you go too long without paying your card. This may lead to derogatory marks on your credit report and even result in legal action against you.
In short, failure to pay your credit card can hurt your credit score, even during the 0% intro APR period. To minimize negative impacts on your credit report, ensure you at least make the minimum payments each month.
Should You Pay Off a Zero-Interest Credit Card Early?
Whether you should pay off a zero-interest credit card early depends on several factors, including your financial situation. The length of the zero-interest interest period may also play a role. They typically range from 12 to 21 months, after which the remaining balance incurs a much higher interest rate.
Another aspect to consider is other debt you may have. If you have more significant debt obligations, it may make sense to focus on those before the card with 0% interest, especially if your other debts have higher interest rates. Remember that you should keep making at least the minimum payment on your 9% APR credit card to avoid late fees and penalties.
Also, think about your income and cash flow. If neither is particularly high, you may need cash for other expenses. For example, if you have a lot of upcoming bills or you don't have enough money in your emergency fund, you may choose to have more cash on hand.

Finally, consider the potential impact on your credit score. Depending on your balance and total credit line, carrying a balance on your credit card can increase your credit utilization ratio, which may negatively impact on your credit score. If you plan to apply for a car loan or mortgage soon, it may be best to reduce your credit utilization ratio to secure better financing rates.
Tips to Maximize Signup Bonuses
As mentioned, some credit issuers offer lucrative signup bonuses. Following these tips can help you get the most out of them:
Stagger your applications: If you are applying for credit cards for their enticing signup bonuses, it's usually best to spread them out. This can help you avoid large drops in your credit score due to hard credit inquiries and allow you to meet the spending requirements for each card.
Take advantage of bonus categories: Each credit card has bonus categories that align with different spending categories. Choose cards that make the most sense based on how you typically spend your money.
Get organized: Credit cards may not show your progress toward meeting your minimum spending requirement. Therefore, you should track your spending and possibly use a spreadsheet to keep track of your progress toward the minimum spend. This can help ensure you meet the requirements in the specified time frame. It can also help you monitor the expiration of points or miles.
Pay your balances in full: You may not pay your balance in full right away, especially if you have applied for a 0% intro APR credit card. However, you should work to pay off your credit card before the end of the promotional period to avoid interest charges and fees.
Signup bonuses can be highly rewarding for cardholders, but you should ensure you take full advantage of them. You should also consider the card's overall value, its terms and conditions, and whether it aligns with your financial goals.
How to Choose a 0% Signup Bonus Credit Card
With so many great options for 0% signup bonus credit cards, you should consider several factors to find the best credit card for your situation. One consideration is the length of the intro period. Some credit cards offer intro periods as long as 21 months.
A longer intro period gives you more time to pay off the card and can save you money on interest charges. The longer the intro period, the longer this benefit can be.
You should also consider the type and value of the signup bonus. Some credit cards may offer points, miles, or cash back. If you rarely travel, a mile bonus probably wouldn't be very useful to you. Also, see how the bonus compares to similar credit cards offering bonuses of the same type.
The spending requirement is also a key factor. A credit card might have an enticing signup bonus, but if you have to spend $20,000 in six months to earn it, you may realize it won't work with your spending habits.

Another important factor is the regular APR after the intro period. A credit card with a 0% intro APR for 21 months sounds excellent, but be sure to check the APR after the first 21 months. If it's much higher than the regular APR on similar cards, it may not be the best choice.
Also, identify other fees and costs. Some credit cards have high annual fees and other fees, including foreign transaction fees and balance transfer fees. Some of these fees are common, but they can be higher on some cards than others.
You have many aspects to consider when applying for a 0% signup bonus card. Paying close attention to factors such as the length of the intro period, regular APR, and spending requirements can help you make the best choice.
Benefits of 0% Signup Bonus Credit Cards
A 0% signup bonus credit card can include many benefits. Here are a few to consider:
Saving money with interest-free periods: A 0% APR credit card offers a promotional period during which you pay no interest on balance transfers, purchases, or both. This is useful for making large purchases or consolidating other credit card debt and potentially saving money on interest charges.
Bonuses and rewards: These cards often come with signup bonuses in the form of cash back, points, or miles. You receive these after spending a certain amount in a specified period. In addition, these cards often provide rewards on everyday purchases, which you can redeem in a variety of ways.
Building your credit: If you use your card responsibly, make your payments on time, and maintain a low credit utilization ratio, you can build your credit score with a 0% intro APR card. This can lead to several benefits, including lower interest rates on loans and better approval odds for financing.
Managing cash flow: A 0% intro APR can help you manage your cash flow better, especially if you have irregular income or unexpected expenses. It may also provide a financial cushion, allowing your income time to catch up with your expenses.
Additional perks: Credit cards are often loaded with additional hidden perks, such as cell phone insurance, extended warranties, and travel insurance. These perks can provide additional value, convenience, and peace of mind. They can help protect you against unforeseen circumstances, and they might even be included on a no-annual-fee card.
A 0% intro APR card provides many benefits, such as saving money on interest, bonuses and rewards, and cash flow management tools. However, the most important benefits will vary based on your financial habits, preferences, and goals.
Bottom Line
0% APR signup bonus credit cards offer attractive features, including high rewards rates on common spending categories plus extra bonuses and perks. You generally need good to excellent credit to qualify for these cards.
If you don't yet qualify, try applying for a different card or work on building your credit. Once you work on your credit score, you can qualify for one of these cards and take advantage of their numerous perks.
Advertiser Disclosure
CardRates.com is a free online resource that offers valuable content and comparison services to users. To keep this resource 100% free, we receive compensation for referrals for many of the offers listed on the site. Along with key review factors, this compensation may impact how and where products appear across CardRates.com (including, for example, the order in which they appear). CardRates.com does not include the entire universe of available offers. Editorial opinions expressed on the site are strictly our own and are not provided, endorsed, or approved by advertisers.