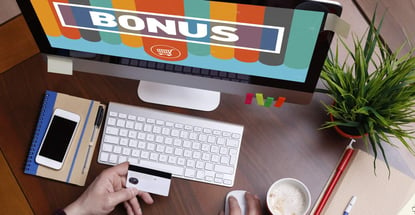 A signup bonus, also called a welcome bonus, is a marketing tactic credit card issuers use to attract new customers. Customers benefit by getting a windfall of credit card rewards by meeting the terms of the bonus. A win-win if you happen to be in the market for a new card to add to your wallet.
You'll need good credit — a credit score above 670 — to qualify for most credit cards with signup bonuses. If that describes you, read on for our top recommended cards with signup bonuses of at least $200.
Best Cards With $200+ Signup Bonuses
You really can't go wrong with any of these cards, but what you'll want to pay attention to aside from the signup bonus is the APR, rewards, and 0% APR promotions. Best of all, none of these cards charge an annual fee. 
Best Overall
This card is one of my personal favorites. I extracted the most value from this card when I owned the Chase Sapphire Reserve® card; I would transfer the rewards from this card to my Sapphire card in the mobile app and then use my Chase Ultimate Rewards points for travel purchases. But this card stands strong on its own, which is why I still carry it even after closing my Reserve account. 
Best For Selective Rewards
The following card lets you choose the purchases that earn the most rewards, which is a nice feature most people can appreciate. But if you'd rather not have to stay on top of changing your rewards in the Bank of America app or website to fit your purchases, a flat-rate rewards card that pays the same percentage of cash back or points on everything you buy may be a better choice.
Best For Flat-Rate Rewards
This no-fuss-no-muss option pays the same rewards rate on everything you buy, though travel accommodations made through Capital One Travel pay more. You'll also enjoy 0% APR promotions and a signup bonus with a low spending requirement. But if you're unsure whether you qualify for this card, there's also the Capital One QuicksilverOne Cash Rewards Credit Card for people with fair credit, but it doesn't offer a signup bonus or 0% promotions.
Best For Big Spenders
This card doesn't offer the typical signup bonus you'll get three or so months after opening an account. Discover lets you use the card for 12 months and earn rewards as you normally would, then the bank will match all the rewards you've earned at the end of your first year. Because there's no limit to the amount the bank will match, we recommend this card for big spenders or those who need to finance a particularly large purchase.
Best For Travel With No Annual Fee
This is another flat-rate rewards card, but it pays points you can redeem for eligible travel purchases (or cash, whichever you prefer). All Bank of America cards come with expansive security features, including a $0 Liability Guarantee, Balance Connect for overdraft protection, account alerts, and contactless chip technology. Of course, better travel cards with lounge access and Global Entry or TSA Precheck credits exist, but they charge high annual fees. 
Best For Fixed Monthly Expenses
This card is similar to the Bank of America cash back card above in that it lets you choose which spending category earns the most rewards. But this card caps its highest reward rate to $500 spent per month. So to extract the most value from this card, choose a purchase category that you spend about $500 monthly on, such as groceries, gas, or dining out. You could save $25 per month doing this, or $300 a year!
Best For Dining Rewards
This card doesn't limit its purchase rewards, meaning you can dine out as often as you like without worrying about spending caps. And if you like to order in, take note of the Uber Eats promotion running through 2024. That's an immediate 10% savings on everything you have delivered by Uber credited to your Capital One rewards balance.
Known Signup Bonus Restrictions By Issuer
Each credit card issuer has its own rules regarding signup bonuses and the terms you need to meet to qualify for one. Here are a few known restrictions among big issuers:
American Express: You can only earn one welcome bonus per card in your lifetime. If you opened a Platinum Card, closed it, waited a few years, and decided to reapply, you will not qualify for another welcome bonus. But you would if you applied for a different American Express card you've never owned. Coincidentally, Amex will let you know during your application whether you qualify for the welcome bonus.
Bank of America: Bank of America doesn't limit the number of bonuses you can earn, but it does impose a time frame in which you can qualify for a second signup bonus. You will not qualify for a signup bonus if you apply for the same card you closed less than 24 months ago. But if it's been more than two years, you can reapply and be eligible to receive another signup bonus. 
Barclays: This bank has the same rules as Bank of America. You can qualify for multiple bonuses on the same card, but only if the account has been closed for at least 24 months before reapplying.
Capital One: Capital One has no known issuer restrictions regarding welcome bonuses. But there's some fine print in most of its cards that states, "The bonus may not be available for existing or previous account holders." This suggests you may not be eligible for a second bonus, though several unconfirmed reports are circulating of cardholders achieving a second bonus without issue.
Chase: You can generally get a second signup bonus if it's been 24 months since you earned the last bonus. But its pair of Sapphire cards require a 48-month waiting period. And that applies to both cards — if you had a Reserve card and want to open the Preferred, you won't qualify unless 48 months have passed since you earned the bonus on your Reserve.
Citi: You must wait at least 24 to 48 months from either opening or closing a card before you can qualify to earn a second signup bonus for the same or similar card. If you opened a card and canceled it before 24 months had passed, the 24-month clock would begin from the day of cancellation. Its co-branded American Airlines cards have a 48-month restriction.
Discover: While there are no known signup bonus restrictions, you cannot have more than two Discover cards at any time, and your first card must be open for at least one year before you can qualify to open a second.
U.S. Bank: No known restrictions.
Wells Fargo: You must wait at least 16 months before you can qualify for another welcome bonus from Wells Fargo. Personal and business cards are separate, so you could technically achieve two signup bonuses within those 16 months.
What is a Signup Bonus and How Does it Work?
A signup bonus is a promotion credit card issuers — including banks, credit unions, and other small issuers — use to attract new customers. It's a lump sum payment in the form of credit card rewards that is credited to our rewards balance. 
It's similar to how banks will pay you money to open a new deposit account with them, but signup bonuses require new cardholders to abide by a few rules.
Here are the general steps to get a credit card signup bonus:
Open a new credit card account. You must meet the issuer's approval criteria, including age, income, and credit requirements. 
Spend a certain amount within a specified time frame: Signup bonuses typically require you to spend a minimum amount with the card before the issuer will award you a bonus. How much you must spend varies by card, but typical signup bonus terms look like: 

Earn a one-time $200 cash bonus after you spend $500 on purchases within 3 months from account opening
Earn 25,000 bonus points after you make at least $1,000 in purchases in the first 90 days of account opening – that can be a $250 statement credit toward travel purchases.
Keep your account in good standing. If you fail to make a payment before you've achieved your signup bonus, the credit card issuer may revoke your signup bonus opportunity in response to your breach of contract. A credit card agreement is a legal contract between you and the issuer, and by failing to make a payment, your account is no longer considered to be in good standing. If you breach the contract, the credit card issuer can change the terms of the agreement as it sees fit.
Follow these guidelines, and you'll be on your way to earning a rewards bonus worth a couple hundred dollars. Signup bonuses are typically credited soon after you meet the spending requirement. 
So for example, if you had to spend $500 to hit the bonus and did so within your first week of having the card, the bonus would appear in your rewards balance typically within a few days or weeks of the transaction. You don't have to wait until the 90 days or however long the period lasts to receive the bonus.
Once you receive the bonus, you can spend it as you please. But different redemption options weigh the value of your rewards differently. 
For example, most cards award higher values to rewards redeemed for travel accommodations — hotel stays, flights, car rentals, cruises, etc. — through the issuer's travel portal. Gift cards are another common way to redeem rewards for higher values.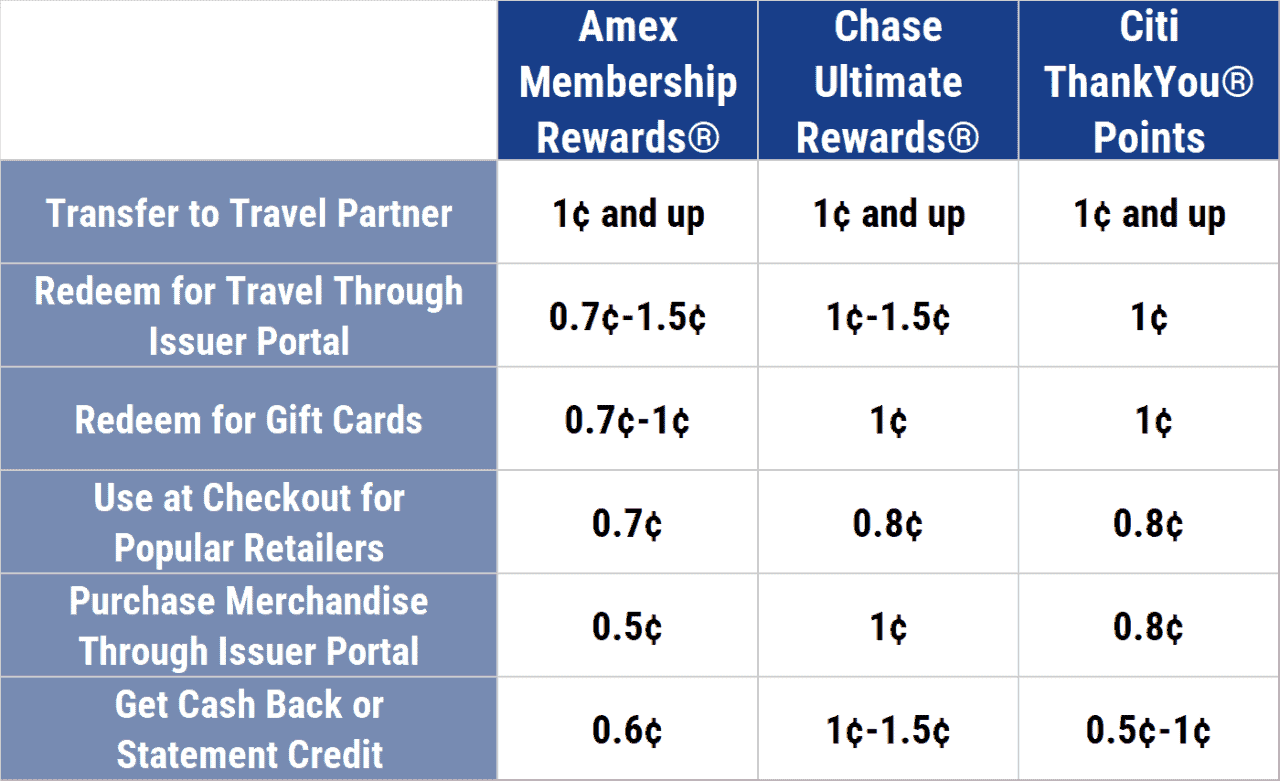 And all cards allow you to redeem your bonus for cold hard cash. You transfer the dollar value of your rewards to your bank account or apply them as a statement credit to cover your credit card balance. 
This is why signup bonuses are so popular among people who have a big upcoming purchase: They can buy what they need and easily hit the signup bonus spending requirement, maybe even finance it at 0% interest (usually for 12 to 18 months), apply the signup bonus to the statement balance, and save a big chunk of change on whatever they bought. 
Which Cards Give You Money For Signing Up?
Most cards for good credit scores offer signup bonuses. Some balance transfer cards with exceptionally long 0% APR promotions, such as 20 or more months, may skip rewards altogether because of the long period of interest-free financing. 
We've reviewed some of the best credit card signup bonuses available from cards with no annual fees above. But other cards we recommend that offer bigger signup bonuses (and charge annual fees) include:
Remember that if you pay an annual fee, you should factor that cost into the signup bonus amount. And most issuers deduct your annual fee upon issuing the card. 
So, for example, a card may pay you a $300 signup bonus but charge you a $95 annual fee, thereby reducing the value of your bonus to $205. And the issuer will charge that annual fee again in 12 months, but you won't have another opportunity to earn a second signup bonus.
Is Getting a Card With a Signup Bonus a Good Idea?
That depends on whether you have to overspend to achieve the bonus. Credit card debt is expensive, and interest rates are high right now due to the Fed's prime rate increases. If you struggle to repay what you've charged, it's probably not a good idea.
But if you have an upcoming purchase that will meet or exceed the minimum spending requirement, then a card with a signup bonus opportunity can be a good idea. Couple that with a 0% promotional interest rate on new purchases, and it can be a great idea.
Key Takeaways:
We've covered a lot in this article, but the main points are: 
Signup bonuses are available on most cards for people with good credit (670+ FICO).
You must abide by the issuer's terms to receive the bonus.
Be mindful of each issuer's rules regarding signup bonuses.
Don't take out a card just for the bonus if it'll overextend your budget or be difficult to repay.
Many credit card options exist, but remember that the best credit card for you depends on your preferences and spending habits. The APR is also an important consideration, but you can avoid expensive interest charges altogether by paying your balance in full each month.
Advertiser Disclosure
CardRates.com is a free online resource that offers valuable content and comparison services to users. To keep this resource 100% free, we receive compensation for referrals for many of the offers listed on the site. Along with key review factors, this compensation may impact how and where products appear across CardRates.com (including, for example, the order in which they appear). CardRates.com does not include the entire universe of available offers. Editorial opinions expressed on the site are strictly our own and are not provided, endorsed, or approved by advertisers.